The developerWorks Connections Platform is now in read-only mode and content is only available for viewing. No new wiki pages, posts, or messages may be added. Please see our FAQ for more information. The developerWorks Connections platform will officially shut down on March 31, 2020 and content will no longer be available. More details available on our FAQ. (Read in Japanese.)
with Tags:
ibm-iot
X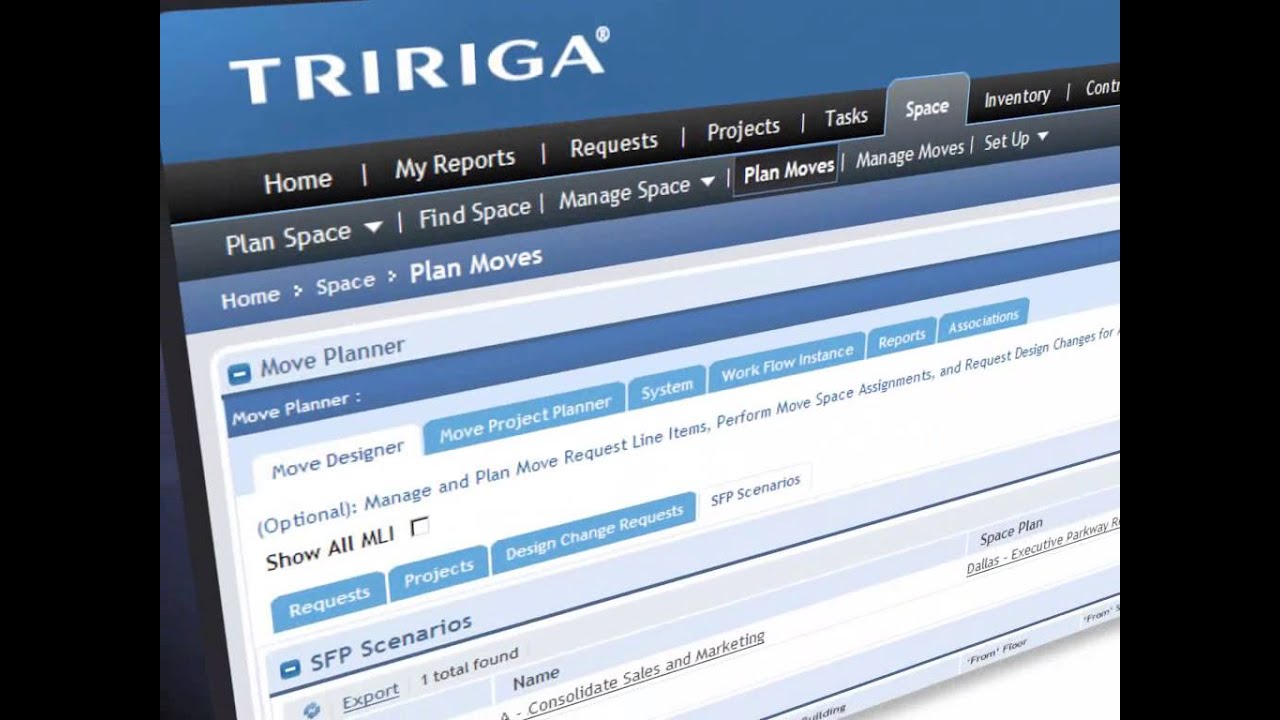 Hi there!
This is a often question from many TRIRIGA administrators. We do have parameters to limit the file extension for a while now, but for file size that was a missing capability, so far...
In 3.5.2 we introduced a new property in tririgaweb.properties file called MAXIMUM_UPLOAD_FILE_SIZE_BYTES that allows administrators to configure the maximum permissible size for file uploads. If no value is set, the default is 20 megabytes. This is listed in the release notes under Tri-234622
This Request for Enhancement, or RFE, was created by one of our customers, and implemented by our development team as one of the most voted ones, so as always, we encourage you to open RFEs at will and send the URL to your peers for voting for it!
This is the URL for the RFE that granted such functionality: http://www.ibm.com/developerworks/rfe/execute?use_case=viewRfe&CR_ID=81326
I hope you make good use of this feature once you upgrade to 3.5.2 and higher versions of the platform. I am sure your storage specialist will owe you one!
Cheers.
Introduction to Configuration Management with IBM CLM: What is Product Line Engineering? - IBM Rational offers solutions to support each phase of the product line engineering (PLE) lifecycle. PLE is a methodology that lets you deliver and evolve entire product lines more efficiently.
View more content in this series:
There are quite a few ways to engage in extended learning in IBM and obtain both professional certifications as well as open badges recognizing your achievements and knowledge.  
For professional certifications surrounding the Watson Internet of Things unit, check out IBM's Professional Certification Program here: http://www.ibm.com/certify/certs/index_unit_wi.shtml
You may also want to investigate the IBM Open Badge Certification Program here: http://www.ibm.com/certify/badges.shtml
The Certified badge is awarded to IT professionals who have successfully completed the requirements associated with selected solutions, selected advanced/expert certifications and to individuals who have made significant contribution to the development of IBM certification exams. This badge is typically associated with the learner who has achieved and demonstrated an exceptionally high level of understanding of the topic represented by the certification. All IBM certification credentials can be shared on Linkedin (Watch Now). When a certification is eligible for a badge, that badge can also be shared on social media.  
Of course, you can also take a look at the IBM Skills Gateway and their use of the Open Badge system. What is an Open Badge? An open badge is a digital representation of an outcome or achievement. Open badges refer specifically to badges that adhere to an open standard being led by the Mozilla Foundation for recognizing and validating learning. They are secure, web-enabled credentials that contain granular, verified information employers can use to evaluate an individual's potential.  
IBM credentials are recognized, respected and valued globally in the IT industry, but communicating your credentials in today's ever-expanding online marketplace can be challenging. IBM has established this opportunity so you may easily and quickly share verified proof of your achievement wherever and whenever you choose. Where applicable, your IBM credentials will be represented by a digital image that contains verified metadata describing your qualifications and the rigorous process necessary to earn them.  
You can use the Find a Badge link to search and locate the badges you're interested in (here's a hint, use the Filter drop list to select "Watson" for all the Watson and IoT related badges available): https://www.ibm.com/services/learning/ites.wss/zz-en?pageType=badgesearch
Lastly, there is a great Coursera program that will guide you through using the Watson IoT Platform on Bluemix, and once completed, you can receive a certificate: https://www.coursera.org/learn/developer-iot/
There is even a Cloud Application Developer course which covers IBM Bluemix as well: https://developer.ibm.com/courses/all-courses/cloud-app-developer-cert-prep/
With so many options, we're certain you can find something that is just right for your own journey in the IoT world!  
Maximo Anywhere 7.6.1 - Configuring with MobileFirst Studio: Configuring Mobile First Studio for Maximo Anywhere 7.6.1 by Shane Howard
Are you looking for reference material to help with performance tuning and configuration for your DOORS Next Generation environment?
Here are some articles to reference for information and guidance on performance sizing and tuning:
In addition, a recently updated article on jazz.net provides additional guidance on specific performance tuning and configuration settings with Rational DOORS Next Generation.
Check out the article at: Tips for Configuring and tuning DOORS Next Generation
Continuous Improvement – Collaborative Lifecycle Management: Continuous improvement is an ongoing effort by a team to optimize their performance. The key to successful continuous improvement is a solution that can not only provide incremental improvement as the team works, but also one that can facilitate break through improvement through automation and reuse of best practices. [Read more....] 
Lifecycle Traceability – Collaborative Lifecycle Management: Improve quality by understanding the relationships between artifacts across all disciplines. Find and close traceability gaps to ensure full coverage across requirements, design, development and test. Lifecycle traceability delivers a level of transparency that enables everyone to make informed decisions based on business priorities. [Read more... ] 
Sample Project and Application- Collaborative Lifecycle Management: Money that Matters is a sample lifecycle project with project areas and associations in Rational DOORS Next Generation, Rational Software Architect – Design Management, Rational Team Concert, and Rational Quality Manager. [Read more....]  
Development Intelligence – Collaborative Lifecycle Management: The ability to make fact based decisions is fundamental to steering a project to a successful conclusion. Dashboards and reports that surface team activity and trends from actual data provide powerful insight and transparency for making decisions. With the CLM solution all team members have access to the same data. Team members can use reports, dashboards, dashboard mashups, personal dashboards, or a mini dashboard along with a catalog of widgets for displaying a wide variety of information using out of box and custom reports and queries. [Read more....] 
IBM Rational ClearQuest – Collaborative Lifecycle Management: IBM Rational ClearQuest provides Collaborative ALM integrations through its support of the OSLC change management specification and the ClearQuest Bridge. ClearQuest users can use integrations with Rational Requirements Composer, Rational Quality Manager or Rational Team Concert. [Read more.... ] 
In-context Collaboration – Collaborative Lifecycle Management: Collaborate with your team members online, at any time, regardless of geographic location. By conducting online reviews & approvals, or capturing threaded discussions directly on an artifact, teams create a collective understanding of what is most important to their stakeholders. With link previews and feeds team members have information at their fingertips and the power to stay on top of current events. [Read more....]  
Linking – Collaborative Lifecycle Management: Teams collaborate by sharing information. What one team member creates another consumes. The trick is making it easy for team members to find and link related artifacts in another repository without losing or changing their context. Thanks to the Jazz integration architecture and the Open Services for Lifecycle Collaboration specifications, linking artifacts across repositories has never been easier! [Read more...]  
Builds – Collaborative Lifecycle Management: The bridge between development and test is the build. Now testers can track Rational Team Concert builds, see what work-items have been delivered, track the build with a Build tracking record, link builds to test execution results, automatically unblock test executions, and even automate build verification testing. [Read more...]  
Software Product Compatibility Reports for Maximo - An overview of the Software Compatibility Reports tool, used for checking compatibility of Maximo with other Software and Hardware. By Eric LeGuennec
URL: http://www-969.ibm.com/software/reports/compatibility/clarity/index.html
Rational Quality Manager 6.0.3 New & Noteworthy - Rational Quality Manager is an integral part of the Rational solution for Collaborative Lifecycle Management (CLM). For a list of changes to the installation and upgrade process, see CLM and IoT CE 6.0.3 Installation and Upgrade Notes. For a complete list of new and noteworthy items in this release, see the New & Noteworthy Details. For a summary of items in this release, Read more >  
Rational Quality Manager Features that support agile testing for your team: