The developerWorks Connections Platform is now in read-only mode and content is only available for viewing. No new wiki pages, posts, or messages may be added. Please see our FAQ for more information. The developerWorks Connections platform will officially shut down on March 31, 2020 and content will no longer be available. More details available on our FAQ. (Read in Japanese.)
with Tags:
how-tos
X
Maximo Reporting - Export and Import of MaximoSystemLibrary: How to export and import the Reports MaximoSystemLibrary by Juliet Mosiadz
Maximo - Hover dialogues ( rechovers ): Using and creating Record Hovers by Patrick Nolan
Maximo 76 Cognos11 Data Set Dashboard Introduction - With the new Cognos 11 (or Cognos Analytic), your business users can quickly create insightful, visual dashboards in a governed environment! This video provides an introductory view of this functionality using Maximo data sets. Video by Pam Denny, IBM Analytics Architect
From the Jazz.net library:
Rational Team Concert: External content repositories - Starting in version 6.0.5, Rational Team Concert supports external content repositories. This feature enables Rational Team Concert to store large source control management (SCM) files in an external content repository instead of the server database. An external content repository can be a directory on the Rational Team Concert server file system, or a WebDAV-compliant artifact repository server such as Artifactory. 
The external content repository is configured by an administrator, is completely transparent to users, and is fully compatible with older clients. [Read more....] 
How to configure Rational Team Concert, Jazz Authentication Server and Squid cache server to work together - This document, can be used as an unofficial guide if one wishes to configure Rational Team Concert (RTC), Jazz Authorization Server (JAS) and Squid cache server to work together such that the squid proxy acts as a web accelerator. [Read more....] 
Maximo Email File Options Configuration - Starting with Maximo 7.6.0.9, a new dialog enables you to configure the file options available when emailing/scheduling BIRT reports. This 5 minute recording provides an overview and demo of this new feature! Video by Pam Denny, Analytics Architect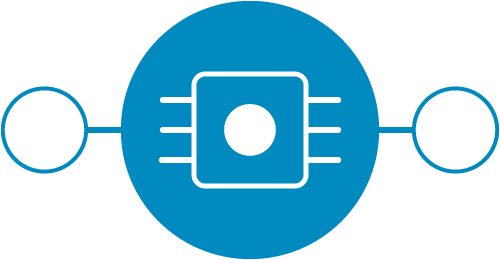 IoT 301: Mastering IoT development - In the first learning path, IoT 101: Getting started with IoT development, you were introduced to the key concepts and skills you need to build IoT solutions. In the previous learning path, IoT 201: Building skills in IoT development, you dug a little deeper into developing innovative IoT systems. In this IoT 301 learning path, you'll put all the pieces together and begin mastering some of the more advanced capabilities of IoT solutions. 
In this IoT 301 learning path, you first discover the top security challenges for IoT solutions. Next, you learn how to make sense of all the data generated by your IoT devices. Then, you learn about IoT device management. Finally, this IoT 301 learning path culminates in a video-based tutorial where you extend the IoT project, — a healthy habits tracker, that you built at the end of the previous IoT 201 learning path. [Read more...]
Downloadable resources - PDF of this content
Related topics 
RPE: Generating Microsoft Excel documents - Microsoft Excel output is available when generating documents from the Rational Publishing Engine desktop client or Document Builder. Supported template elements are Paragraph, Container, Text, Hyperlink, Image, Table, Row, and Cell. For more information, see Microsoft Excel output reference for designing templates: https://www.ibm.com/support/knowledgecenter/SS6RHZ_6.0.5/com.ibm.rational.pe.reference.doc/topics/r_excel.html  
This video was recorded using IBM Rational Publishing Engine version 6.0.5.
Analyzing IoT device movement data - This tutorial by Dirk Schober is based on the Harlem Shake game that Romeo Kienzler developed and presented in his tutorial titled Create a fun, simple IoT accelerometer game. Kienzler's game uses simple movement data from a smartphone, streams the data to the cloud, captures the data in a Cloudant database, and then analyzes and determines the winner using IBM Data Science Experience. In this tutorial, we'll start with Kienzler's basics by also using IBM Cloud (formerly IBM Bluemix) and the IBM Watson IoT Platform services, including Node-RED, MQTT (in Watson IoT Platform), and Cloudant. [Read more...] 
Downloadable resources: PDF of this content
Related topics: 
RPE: Generating comparison documents from configurations -  
Learn how to create a document that shows the differences between two different versions of an IBM DOORS® Next Generation module. This video was recorded using IBM Rational Publishing Engine version 2.1.2. For more information, see Creating a comparison document: https://www.ibm.com/support/knowledgecenter/SS6RHZ_2.1.2/com.ibm.rational.pe.publishing.doc/topics/t_compare_doc.html
RPE: Generating documents with JSON data from Atlassian JIRA -
In this demo you'll learn how to construct a URL to obtain JSON data from JIRA. You'll then add the JSON schema in Rational Publishing Engine Document Studio and generate a document from a template designed to display JIRA issues. This video was recorded using IBM Rational Publishing Engine version 2.1.2. For more information, see Integrating JIRA with Rational Publishing Engine: https://www.ibm.com/support/knowledgecenter/SS6RHZ_2.1.2/com.ibm.rational.pe.integration.doc/topics/c_jira_integrate.html
Maximo - Cognos Sliders: How to create a Maximo report with Cognos Sliders
Maximo - Differences between independent and non-independent security groups: Explanation of the differences between Maximo security groups by Patrick Nolan
Maximo - Prevent automatic population in the Assets field in POLINES when you enter a Location: How to prevent automatic population in the assets field in POLINES when entering a location by Jaegee Ramos
Maximo - Fixing minor invalid bindings errors in fields: How to investigate binding errors in Maximo by Roberto Palma
Maximo - Listing all System Properties for easy viewing: How to easily list all Maximo System Properties by Roberto Palma
Maximo - Exporting a Maximo application XML definition: How to export a Maximo Application XML definition by Roberto Palma