The developerWorks Connections Platform is now in read-only mode and content is only available for viewing. No new wiki pages, posts, or messages may be added. Please see our FAQ for more information. The developerWorks Connections platform will officially shut down on March 31, 2020 and content will no longer be available. More details available on our FAQ. (Read in Japanese.)
with Tags:
doboski
X
In this day in age, security is a very hot topic and as soon as one vulnerability pops up, it is addressed and mitigated, another one is found. It is a vicious circle of identifying and addressing that does not seem to let up. In our fixpack release notes, information regarding mitigation of vulnerabilities that were addressed without an APAR is listed. And sometimes, a vulnerability could be addressed as an APAR.
The reason I am mentioning security vulnerabilities is that sometimes, when they are resolved, there is an effect that impacts existing functionality and it may not always be clear. Sometimes, the result of fixing these vulnerabilities can "change" functionality.
As an example, in the 3.5.2 release, there is mention of an APAR related to external URL navigation items will now open in a new window to avoid cross origin scripting vulnerabilities. Prior to the 3.5.2 release, if you used an external URL in the navigation, it just opened in the same window. We have seen some issues where clients wanted the original design, but that is no longer possible since the change was made as a result of fixing a security vulnerability. The current behavior is correct and cannot revert to the old design. So in this case, there was an APAR referenced. But in others, there may not be. You can look at the 3.5.2.1 release notes (found here https://www.ibm.com/developerworks/community/groups/service/html/communityview?communityUuid=9e3a5b9d-6a06-4796-a6c1-5137b626e39c#fullpageWidgetId=W89a8af160e64_4167_a047_b5bc553dcaf4&file=9ce63739-95fd-4309-aeb2-02048732d806) to see what I am referring to.
As the product develops and security vulnerabilities are found and addressed, it could mean a change in how something works. Reading the release notes can be a source of information but it may not always be clear why something changed. We all know change is hard, especially when we are so used to it working a certain way. I don't know about you, but if the change was made to address a security vulnerability, I can live with that and accept the change.
If you are an administrator for TRIRIGA, chances are you have access to Security Manager, which is responsible for granting access to the TRIRIGA applications through the security groups. Prior to 3.5.2, the only way to view security access was to go to the Access tab and then select the Access Configuration sub-tab. That is where you would grant (or remove) access. However, it is not very user friendly in terms of finding something and looking what the overall picture of the access of the selected security group. So in 3.5.2, a new sub-tab was access to the Access tab called Access Summary.
The Access Summary tab will show you in a column format, the permissions of the module/business object, form, tab and section. You are able to filter by each of those fields. But only the module/business object and form filters will have a drop down list. The rest of the filters are free form text so be careful when entering data into them.
It is worth noting that when you go to the Access Summary, it will take a little bit for the data to come up. This is because of the query used to extract all that data. Once you have the data up, you can start using the filters to look at the access. what modules/business objects it has. Or if there is a specific form you want to look at. The permissions field will show the specific permission, if it's Read, No Access or the name of the action, like AssetLeaseParent::Find.
This tab should now make it much easier to identify what a security group has access to. If you find yourself limited with what you want to do within the tab, there is an Export button, that will export the data into a tab delimited .txt file. When you click on the Export button, you will get a message letting you know that it will run in the background and you will receive a notification when it is complete. You will want to monitor your Notification notices. It should also be noted that the file is exported to the application server, not your local server. The path of where the file can be found will be in your notification. If you don't have access to the servers, you will need to reach out to your system administrators to get the file for you. Here is what the file will look like when it is imported into Excel.
So there you have it - an easier way to view the access of a security group.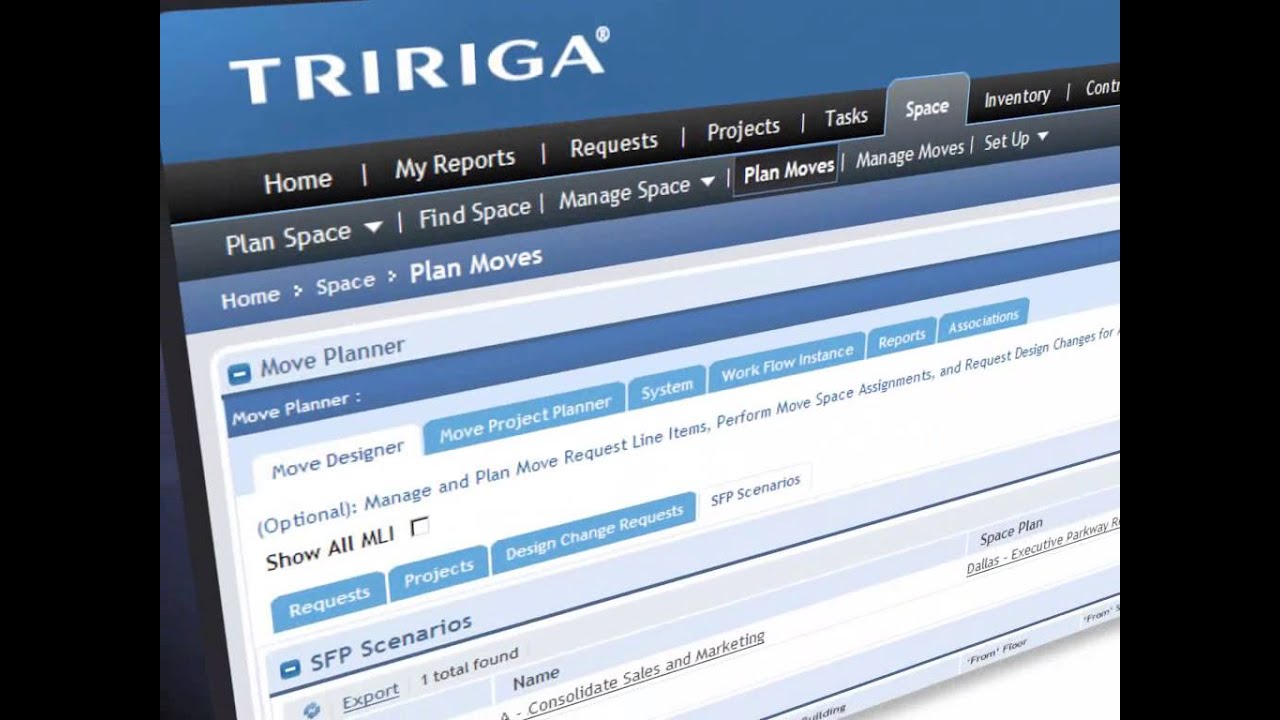 In TRIRIGA's Data Modeler, there are 2 methods to add a field to your business object: Add and Find. How do I know when to use them and what really is the difference?
Add is when you are creating a new field that has never existed before. It should only be used for creating brand new fields that do not exist. This not only adds the field to TRIRIGA but it will add t to the database. For example, you want to add the field cstNewField1TX to the business object triContract and it does not exist on any other business object. So you would use Add to add the field.
Find is used when you want to add a field whose name already exists. For example you want to add cstNewField1TX to the business object cstMyObject. We know from above that cstNewField1TX was already added (and we will assume published). You would use Find to search for the field and it would add it to your business object, with all the same information. Then, it can be modified for this particular business object, except for the field name and data type.
If you are looking for a specific type of data - say a Start Date, you would use the Find action to look to see if a Start Date exists and re-use on your business object.
Why does this matter? Because, if you added cstNewField1TX to your business object, you could get errors because that field name already exists on a different object. It could cause confusion seeing the same name more than once in the database. Even if you remove the field, you are removing the field from TRIRIGA, not necessarily from the platform.
Towards the end of last year, I had the opportunity to sit in on a Maximo Anywhere class. While I am a TRIRIGA Support Engineer, both Maximo and TRIRIGA use the Anywhere platform for their mobile solutions. So for me, there was benefit in sitting in on the class since the process of configuring is the same for either product though the code base will be different! So these tips could apply to either Maximo or TRIRIGA, depending on what you are using. It is worth noting that Maximo has more mobile applications than TRIRIGA. So I would like to share with you some basic tips that I learned in this class.
Tip #1 - Always copy the original file before modifying or changing any files! There are some cases that depending on what you've modified, the only way to recover is to copy over the original file and add back in your changes.
Tip #2 - Save early and save often! This is a good practice with any file you are dealing with.
Tip #3 - Get to know the tool you are using. It is recommended that when configuring your mobile screens that you use the eclipse tool instead of a text editor. This is because not only can you edit your files here, but you can also preview them using an emulator. Knowing the tool you are using can make your life much easier!
Tip #4 - Know where to insert new code.I spent a few days reading through the code, which the was Maximo based and I work with TRIRIGA. If you are not familiar with the code, it can be challenging to determine where you need to insert something. Using the Outline section can help you find the section you need to add to.
As shown in the screen above, there is a section called Outline that will, like the UI, view sections of the code. When you click on something in the outline, it will bring you to that section of the code. Which will save you from having to search the code for the correction section. Believe me, I am wishing I used that to help me find the Work Detail View as I ended up putting the new field I was trying to add in the wrong place! But I learned my lesson!
Tip #5 - Line numbers and Bookmarks. You can show line numbers in the code that will help find problem lines easier. If you are building a file and there is an error, it might reference a line number. So showing the line numbers will make it easier to go to. You can add a bookmark to where you might be adding something or where Support might have you add something. This can make it easy to find where you added something. You can enter a short description of what you are adding for future reference.
Tip #6 - Never remove any code from the file! If there is something in the code you are not going to use, it is better to comment it out using <!-- --> than to remove it. It is much easier to comment something out and then, if you need to re-use it laster, all you need to do is un-comment it out. But if you remove it, it will be harder to re-add it and remember how it was exactly set up. So if you are not going to use something, comment it out!
Tip #7 - Once you have opened Eclipse, you will need to manually start up the embedded server. It does not start up automatically.
Tip #8 - When previewing your work, use the Ctrl-Shft-J will bring up the Chrome Browser Console, which can be useful in troubleshooting.
Tip #9 - Know what type of devices you are using. If everyone is going to be using the same type of device, say all IOS devices, then it is easy - you only need 1 build server. But, if you are going to have multiple device types, like Android and IOS or Windows and Android, or Android, IOS and Windows, then you will need to have a build server for each of those device types.
So those are some basic tips when getting started with configuring your Anywhere files. I hope this will help you get around easier when configuring your Mobile solution, be it on Maximo or TRIRIGA. And remember tip #1 and #2 - ALWAYS back up your files! Save early and save often!
Have you have ever had performance issues with loading data into your location hierarchies? Or making large changes to hierarchical data? Are you reorganizing your company, adding new departments, moving or combining others? Is it taking a long time to process these changes?
When an update is made to the hierarchy, the entire tree is rebuilt. So if you have multiple updates you are making, it is rebuilding the entire tree. If you have a rather large tree with many layers or branches, this could be quite time consuming and frustrating while you wait for it to update. Do not fear! There are some things that can be done to make it less time consuming!
One of the things to look at is in your Admin Console. You would go to Cache Manager and look for System Cache Processing Mode. By default this is set to Normal.
You would want to set this to Data Load Mode and then click on Change Cache Processing. It is worth noting that when using Data Load Mode, it will not update the tree but it will be faster to process because it is not updating the tree after every single update. Once the process is done, the tree can be rebuilt once and not after every update.
You don't have to necessarily go into the Console to set that every time you are adding something into a hierarchy or making an update. If you have a workflow that is currently used to process your hierarchy inserts and/or updates, you can add a custom task to turn on Data Load Mode and then turn it back to Normal after your processing is complete.
To set it to Data Load Mode, in the custom task, you would set the class name to com.tririga.platform.admin.cache.web.CacheProcessingCustomTask
$SetDataLoadMode
To set it back to normal, in the custom task, you would set the class name to com.tririga.platform.admin.cache.web.CacheProcessingCustomTask
$SetNormalMode
An example of how you would set this up in workflow is demonstrated in the screen shot below.
For additional information regarding custom tasks, you can reference the following wiki:
https://www.ibm.com/developerworks/community/wikis/home?lang=en#!/wiki/IBM%20TRIRIGA1/page/Using%20Data%20Load%20mode%20for%20Hierarchy%20Record%20Processing