The developerWorks Connections Platform is now in read-only mode and content is only available for viewing. No new wiki pages, posts, or messages may be added. Please see our FAQ for more information. The developerWorks Connections platform will officially shut down on March 31, 2020 and content will no longer be available. More details available on our FAQ. (Read in Japanese.)
How to add the custom attributes in RTC MyStuff and limitations.
When you have a custom mandatory field on our defect record type (Found In Environment) and When you create a new defect record in My Stuff, this field ( Found In Environment) is not visible (able to select).
How do I add it to the toolbar in My Stuff together with the standard attributes; Type, Description, Filed Against, Severity and so on?
Solution:
Use the Explorer to navigate to RTC MyStuff >> When you type ctrl+space the supported custom attributes will be listed.
Supported custom attributes:
Enumeration-type, Contributor-type, Category, Work Item and Deliverable attributes.
Unsupported custom attributes:
Boolean, String type (small, medium and large), HTML (large, medium), Tags, Enumeration list, Contributor list, Decimal, Duration, Item, Item
List, Wiki, Integer, Work Item List, Long, Process Area, Process Area List, Project Area, Project Area List, Team Area, Team Area List, String list, Timeline, Timestamp
GiuCS
270003E2P0
Visits (8839)
Question
I would like an example of running an ETL Job Item as simply Running the process fails.
Cause
Users see the Activated record and assume they can click Run Process and will get results. There is actual need to enter a set of restraining data to get results.
Answer
Every ETL Job Item is different. You need to fill in information to the record in order to get the results necessary for the transformation or processing.
A complete list of field requirements and processing possibilities can be found in the manual link below.
This blog entry is for a sample run of a Survey Fact ETL Job Item.
Related information
IBM TRIRIGA - Running ETL transforms
In this day in age, security is a very hot topic and as soon as one vulnerability pops up, it is addressed and mitigated, another one is found. It is a vicious circle of identifying and addressing that does not seem to let up. In our fixpack release notes, information regarding mitigation of vulnerabilities that were addressed without an APAR is listed. And sometimes, a vulnerability could be addressed as an APAR.
The reason I am mentioning security vulnerabilities is that sometimes, when they are resolved, there is an effect that impacts existing functionality and it may not always be clear. Sometimes, the result of fixing these vulnerabilities can "change" functionality.
As an example, in the 3.5.2 release, there is mention of an APAR related to external URL navigation items will now open in a new window to avoid cross origin scripting vulnerabilities. Prior to the 3.5.2 release, if you used an external URL in the navigation, it just opened in the same window. We have seen some issues where clients wanted the original design, but that is no longer possible since the change was made as a result of fixing a security vulnerability. The current behavior is correct and cannot revert to the old design. So in this case, there was an APAR referenced. But in others, there may not be. You can look at the 3.5.2.1 release notes (found here https://www.ibm.com/developerworks/community/groups/service/html/communityview?communityUuid=9e3a5b9d-6a06-4796-a6c1-5137b626e39c#fullpageWidgetId=W89a8af160e64_4167_a047_b5bc553dcaf4&file=9ce63739-95fd-4309-aeb2-02048732d806) to see what I am referring to.
As the product develops and security vulnerabilities are found and addressed, it could mean a change in how something works. Reading the release notes can be a source of information but it may not always be clear why something changed. We all know change is hard, especially when we are so used to it working a certain way. I don't know about you, but if the change was made to address a security vulnerability, I can live with that and accept the change.
Maximo Email Interaction Setup for Purchase Orders - How to set up Email Interaction Setup for use with Purchase Orders By May On
Let's step away from serious business for a moment and take some time for a bit of fun.... We recently found this excellent deck on Slideshare and couldn't resist sharing with you all here as well!
#CloudHaiku: The Poetry of the Cloud - Poetry can be found nearly everywhere you look in the tech world. It can certainly be found in the cloud and today's thriving open technology communities. Never have there been such an abundance and sophistication among open source projects. These communities are producing some of today's most important and sophisticated technology that will serve as the backbone for an exciting future in cloud, cognitive and data/analytics. It is in this spirit that we decided to pose the #CloudHaiku challenge to some of today's most brilliant minds in cloud and open tech. Enjoy the result below!
At first glance, the cloud doesn't lend itself to poetry. If Shakespeare were alive today, the object of his sonnets probably wouldn't be virtual machines, bare metal, public/private/hybrid or even the workloads they support. But once you scratch the surface, poetry can be found just about anywhere—even a data center. Open technology is certainly one area that can inspire prose. Think about it: Where else in business do you see competitors working side-by-side for the greater good? There's a certain beauty in the fact that these projects are only as strong as the communities that support them.  
It's in this spirit that we decided to pose the #CloudHaiku challenge to some of today's most brilliant minds in cloud and open tech. Industry leaders like Lorinda Brandon (CapitalOne), Kris Borchers (JS Foundation), Al Gillen (IDC), Leslie Carr (Clover Health), Rich Miller (Telematica) and so many more were kind enough to lend their voice to this experiment. We've compiled just a sample of our favorites in this eBook. But #CloudHaiku doesn't stop here. Post yours to Twitter using the #CloudHaiku hashtag and challenge a friend, colleague or fellow open source community member to do the same. Learn more about the work IBM is doing to support an open cloud ecosystem at bit.ly/OpenByDesign.
Introducing Maximo QBR Dynamic Query Configuration - Overview of new Dynamic Query configuration features for Ad Hoc reporting introduced with Maximo 7.6.0.8!
Video recording by Pam Denny, Analytics Architect, IBM
Demo of Maximo QBR Dynamic Query Configuration - Demonstration of Maximo QBR Dynamic Configuration introduced in Maximo 7.6.0.8! This video is a followup to the overview features introduced above and at https://youtu.be/6YXaiqO_qSQ Video recording by Pam Denny, Analytics Architect, IBM
The IoT Watson Continuous Engineering teams have delivered a lot of new releases this week. These releases include a number of fixes and enhancements.
We've included some highlights below.
Jazz Foundation 6.0.4
Clustering

Support for Rational Team Concert clustering

Global Configuration Management

Group global components with hierarchical tags
Drag and drop configurations into a global configuration tree
Create a baseline hierarchy now includes baselines of Rational Team Concert source control streams
Scrub global configurations and components after data spills
Improved visual distinction among configurations from different domains
REST services API
Specify whether a custom attribute or link can be modified for baselines
Usability improvements to the list widgets in the Add Configurations picker

Serviceability

Monitor performance and resource-intensive scenarios
DOORS Next Generation 6.0.4
Configuration Management

Artifact changes are more visible in a collapsible sidebar
Automatically merge artifacts when you deliver change sets
Change set dependency calculations occur when a subset of change sets are selected for delivery
Compare and deliver UI always shows source on the left and target on the right, and enables two-way comparisons in modules
Deliver Change Sets wizard was improved
Drag and drop Rational DOORS Next Generation configurations
Filter the list of comparison results
More efficient data comparison
Navigate the configuration hierarchy of a component
New Changed Resources tab shows the changed resources for a change set
New option to resolve a conflict in the Primary Text field
New two-way comparison view
OSLC provider now supports component containers
Original Change Sets tab added to the change set editor
Primary text merge includes existing embedded artifacts, links, and terms
ReqIF - Import packages into global configurations
ReqIF - Upload packages into global configurations
Start the proposed primary text with the source or target value
Streams Delivered To tab added to the change set editor
View details of changes to artifacts made as part of a change set

Reporting

Avoid timeouts by configuring the ETL to run asynchronously
External requests against the publish views data source schema are now supported

ReqIF

Bulk import for links
Diagnostic and serviceability tool
Improved memory consumption for importing and exporting packages
Use the ReqIF API to import ReqIF packages
Use the ReqIF API to upload ReqIF packages

Reviews

Create review comments for artifacts within modules

SAFe

Updated SAFe project templates

UI changes

Filter bar was added to the artifact selection UI
Performance option for generating PDF reports was removed
The "Confirm the source and target configurations" page was removed from the Compare Configurations wizard
The Summary page was removed from the Deliver Changes wizard

Upgrading and migrating

Automatically validate data to identify potential migration issues
Graphical artifact migration - New utility to migrate older graphical artifacts to new diagram format
New upgrade status tool
Rational DOORS 9 migration - Migration information is displayed on a new Migration tab in Project Properties
Rational DOORS 9 migration - Specify a type system for modules in an incoming package

Usability improvements

Contents cells - Editing is more responsive
Contents cells - Saving is more responsive
Filter project area and component lists
New bulk edit option for views
Scrolling in modules is more reliable
Several minor updates were made to improve usability
Support for Mozilla Firefox 52 ESR
Rational Quality Manager 6.0.4
Administration

Prevent state transitions for artifacts that have pending approvals

Authentication

Spport for PIV smart card and certificate-based authentication

Build records

Append the build web ID to the build record name
Create build records and build definitions through a command-line script at run time
Enforce unique names for build records

Categories

Enhanced hierarchy view for the category administration editor
Improved experience for working with large category value sets
Improved navigation for selecting categories

Compare and merge

Minor updates to the artifact compare and merge views
The Edit Test Scripts Inline section supports comparing configurations

Configuration management

Drag and drop Rational Quality Manager configurations
New "Enable only baselines" mode supports creating multiple baselines, but not components or streams
New option to scrub components

Lab management

New calendar for reserving lab resources

Linking

Add all test cases with linked requirements in the Reconcile window
Automatically link test cases in a test suite to the test plan that contains the suite

Manual test script steps

Edit manual test scripts directly in the keyword editor
Edit manual test scripts directly in the test case editor
Remove and correct HTML tags in manual script steps that are migrated from Rational TestManager

Table views

Filter columns in list views by excluding results
Resize columns in artifact table views beyond the page width
Set a default display for columns in the Test Case section of a test plan
Set default column display settings for list view sections in editors
Set the table cell display style for all list views
Update a custom attribute for multiple artifacts at the same time
Use the date format from the client browser when exporting to CSV

Test cases

Associate test cases in the list view with an existing test plan or test suite
Duplicate test cases in a test plan

Test execution

New keyboard shortcut for running tests
New rich-text support for updating the execution status of the command-line adapter
Pauses during manual test execution are now recorded and used to calculate the actual run time
Set one test suite step adapter ID for all test suite steps in the Rational Quality Manager Command Line Execution Tool
When command-line or Selenium test scripts start running, associated TCERs are set to In Progress

Test execution schedules

New Executable ID column in the Steps table for execution schedules
New Schedule Now capability for execution schedules
New columns in the Add Step dialog box for adding TSERs to execution schedules

Test results

Delete test results from the Previous Results Details section of TCER and TSER editors
Open the execution result page by pressing Enter
Roll up test suite and test case results

Test scripts

Keywords and parent test scripts can now have different test data
New option to automatically synchronize the state and lock status between test scripts and test cases

Usability enhancements

Copy and Replace function now includes options for copying links
Icons for artifact types now have labels
Make bulk edits to custom attributes
PDF reports now contain the same artifact icons as the web client
Rational Rhapsody Design Manager 6.0.4
Client extension

Improvements for managing remote requirements
Performance improvements for actively managed models
Performance improvements for saving change sets in actively managed mode

Simulink

Diagram improvements
Mathworks Simulink version 2016b is supported
Model structure improvements
Model update improvements
Rational Team Concert 6.0.4
Client for Microsoft Visual Studio IDE

Native work item editor was removed
Support for Microsoft Visual Studio 2017
Support for multiple selection in Repository Files view and Change Explorer view

Clustering

Support for Rational Team Concert clustering

Enterprise extensions

Improved storage model
New z/OS mass import option checks the compatibility with existing data set definitions

Git integration

Ceate Rational Team Concert work items by using Git commit messages

Jazz build

Hidden build properties supported

Jazz source control

Code review usability enhancements
Display links in containers and show the history of valid links
New check-in advisors are available
New check-in precondition to restrict the number of changes in a change set
Operation History view available for streams and workspaces
Search for versioned files by file name
Set the validity status on links between SCM files and other CLM artifacts

Rational Team Concert Shell

Enhanced context menu for shared files directly under the sandbox
Open the Rational Team Concert Shell control panel from the Windows Explorer Favorites
Share folders from any level in the sandbox
Support for auto-locking
The Rational Team Concert shell control panel is now available in the Windows control panel

Rational Team Concert clients

Disable file locks held by other users in the Windows Shell and client for Microsoft Visual Studio IDE
Share files in the Windows Shell and the client for Microsoft Visual Studio IDE

Tracking and planning

Quick Planner Next (technical preview)
SAFe template improvements
Usability improvements for the Add Link and Select Work Items windows
Usability improvements in the Plan editor
Rational Engineering Lifecycle Manager 6.0.4
Working with configurations

Artifact palette now refreshes when the selected configuration changes
Searching local configurations by sorting them as baselines and streams

Working with views

Better indicator of dependency analysis in views
Details about the container are now available in views
Edit project scope button now on the view toolbar
Link count in the wizard helps you trace relationships
New button location for setting parameter values more easily
New palette search field simplifies view editing
Now you can see the list of recently used views
Project scope support for custom artifact elements
See the view in full screen mode
Showing or hiding the view outline by using a right-click menu
Rational Rhapsody 8.2.1
AUTOSAR 4.3.0 support
AUTOSAR: ARXML import and export
AUTOSAR: greater differentiation between icons
AUTOSAR: migration of projects to newer or older versions of AUTOSAR
Ada code generation: initialization of discriminant attribute for class instantiated with a relation
Ada code generation: support for additional types
Code generation: InvokePostProcessor property
Configuration management: automatic delivery of changes in RTC (Rational Team Concert)
Decorations on elements: multiple enhancements
Diagrams and Browser: custom views
Diagrams: creation of Object Model Diagrams in response to Activity Diagram changes
Diagrams: enhancement of ability to add shortcut list to graphic elements
Diagrams: Locate in Diagram
Diagrams: Re-Route All - addition of keyboard shortcut
Diagrams: back and forward navigation buttons
Diagrams: hovering Drawing toolbar
Diagrams: new layouts for Populate Diagram and Rearrange
Diagrams: straightening of connectors in diagrams
Features dialog: Criteria tab for Queries and Table Layouts
MXF framework: increased MISRA compliance
Properties: export of property information to csv file
RTC integration: inclusion of project name in change set comment
ReporterPLUS: including tables and matrices as HTML tables
ReporterPLUS: support for ReporterPLUS in 64-bit version of Rational Rhapsody
Repository files: detection of changes made outside of Rhapsody
Rhapsody API: additional search criteria for IRPSearchQuery
Rhapsody API: new methods added to RPApplicationListener
Rhapsody DM client: partial loading of requirement collections
Rhapsody Design Manager - Simulink models: hotspot location in diagrams
Rhapsody Design Manager - Simulink models: importing models with nested subsystems
Rhapsody Design Manager - Simulink models: improved diagram quality
Rhapsody Design Manager - Simulink models: improvements to import process
Rhapsody Design Manager - Simulink models: support for MatLab 2016b
Rhapsody in Ada: warnings during framework compilation
RulesComposer: loading when Rational Rhapsody API files cannot be found
RulesComposer: progress bar during loading
RulesComposer: update-site archive for Eclipse Neon (Eclipse 4.6)
Saving Rational Rhapsody models in XML format
Search and replace: UI enhancements
Software Architect in 64-bit version of Rhapsody
TestConductor: user-defined mapping of instance lines when creating tests from sequence diagrams
TestConductor: navigation to problematic diagram elements when creating test case from sequence diagram
TestConductor: sample for use of TC assert macros when testing RAL model
TestConductor: support for Rhapsody's action language
XMI Toolkit: import of SysML 1.4 models
Rational Publishing Engine 2.1.2
Document Builder

Asset permissions
Auto-complete support for tags
Automated mapping of Rational Publishing Engine roles to Jazz Team Server roles
Group administrative variables
Tags for data source connections
Document Studio
Generate documents from Atlassian JIRA Software using JSON data
Redesigned welcome screen

Launcher

Compare two documents
Data source configuration improvements
Other enhancements
Document generation from CLM with single sign-on authentication
For additional information about the new releases refer to CE 6.0.4 / CLM 6.0.4 is now available blog post on jazz.net.
Improve requirements management with IBM Rational DOORS Next Generation - Using office tools for requirements management is like using scissors to cut your lawn. Use the right tool with Rational DOORS Next Generation. Check out the Doors Next Generation free trial today and see how it has requirements management redefined: http://ibm.co/DNGTrial.  
IBM Rational DOORS Next Generation: Terminology and Basic Concepts - This introductory presentation focuses on basic concepts and terminology that one should know when working with IBM Rational DOORS Next Generation.
IBM Rational DOORS Next Generation Tour: Import, Edit, Trace, and Analyze Requirements - In this video, you will learn how to use Rational DOORS Next Generation to import and review requirements, add traceability links between those requirements, analyze the data, and then export it.  
Check out the Doors Next Generation free trial today and see how it has requirements management redefined: http://ibm.co/DNGTrial.
Sometimes a user that supposedly has licenses for a form or portal is not being able to see it, so how do I determine if some license is missing or if the licenses I have are enough? This question often comes up when users start reporting they can not access portions of the application and call in complaining about it.
Answer:
The best way to see it is to log as an Admin user, for instance "system" and follow these instructions:
Go to Tools - Administration - License Manager.
Click on "Matrix View"
User the browser find function and look for the FORM or Business Object.

The necessary licenses are marked with a check sign (or R for read-only)
In the below example you see that a user accessing via Cloud needs license "IBM Facilities and Real Estate Management on Cloud Enterprise" to access the Contact Center (form triContactCenter).
If you have questions on specific licenses, contact your sales representative from IBM or Business Partner. They are able to see what you are entitled of.
  Two videos from the Jazz.net library covering a two-part IBM Innovate presentation on best practices in IBM Rational Quality Manager (RQM):
Rational Quality Manager: Best Practices Part 1 - In this video you will learn how to use Rational Quality Manager effectively to manage the testing process. The first part of the video covers: - Test Planning and Construction - Test Plan - Test Case - Test Suite - Test Script [Watch the video here!] 
Rational Quality Manager: Best Practices Part 2 - In this video you will learn how to use Rational Quality Manager effectively to manage the testing process. The second part of this video covers: - Test Execution - Administration [Watch the video here!] 
Many developers are familiar with IBM's Configuration Management Version Control (CMVC) system. Some might question whether it's worthwhile to migrate to a newer lifecycle management platform. While it is possible to use CMVC to coordinate tasks and workflow throughout the development cycle, CMVC's relatively simple two-tier architecture lacks many of the features of Rational Team Concert. In addition to the basic version control and management features in CMVC, Rational Team Concert offers continuous builds, iteration planning, and process templates, which make it easy to configure and manage various work item types and workflows. 
Migrate your CMVC workflow to Rational Team Concert, Part 1: Set up and configure your migration path with CMVC-RTC Connector Plugin 2.3 - This tutorial is for developers and managers currently using CMVC who are ready to migrate to Rational Team Concert. We'll walk through the complete migration path, including tips for working around synchronization issues between the two platforms for an optimal migration. [Read more...] 
Migrate your CMVC workflow to Rational Team Concert, Part 2: Configure the Defect/Feature Importer to migrate CMVC work items to Rational Team Concert - The CMVC-RTC Connector Plugin includes several tools useful for synchronizing CMVC and Rational Team Concert™, including the Defect/Feature Importer and CMVC-Rational Team Concert SCM Importer. In Part 1, you installed and set up the CMVC-RTC Connector 2.3 plugin on your RTC Eclipse client, then prepared your RTC server and client environments for migration. Here in Part 2, you'll begin migrating work items and source code from CMVC to Rational Team Concert. [Read more...] 
Migrate your CMVC workflow to Rational Team Concert, Part 3: Extract and import your source code to Rational Team Concert - Moving source code from your current and previous CMVC projects is the final stage in migrating your software development lifecycle to Rational Team Concert™. Learn how to configure the CMVC-Rational Team Concert SCM Importer to safely and efficiently extract your project source code, then import it to your Rational Team Concert client repository. See Part 1 for instructions to install and setup the CMVC-RTC Connector Plugin 2.3. See Part 2 if you need help configuring the Defect/Feature Importer to migrate CMVC work items to Rational Team Concert. [Read more...] 
IBM Rational Quality Manager: Test automation traceability - This video tutorial demonstrates how to associate an automation script with the test suite. That single automation script runs and creates results for the test cases associated with the test suite as well as for the suite.  
If you're a user of Rational Team Concert then you know it's a robust, well integrated source code management system. But, it is challenging for line of business users and project executives of cross-project programs to get an overview of a project from a single place. To overcome the challenge of tracking progress on multiple team projects, you can use a customized IBM Rational Team Concert dashboard. The dashboard is created at the program level and customized in a way that scrum masters and executives can access the information relevant to them. Check out the articles below to help you along the way with customizing dashboards, integrating with Git, and getting a developer's perspective on joining a team and delivering work. 
Build a customized dashboard in Rational Team Concert using Report Builder - There's a good chance you've led a project that contains several teams and spans multiple projects and or releases. All the teams work simultaneously on different components, all leading toward the development of a single product. On projects like this, a high-level overview of the status of these releases and teams that compares specific aspects of the parallel releases from one centralized location is beneficial. Learn how to apply an agile perspective and use software like IBM Rational Team Concert and Jazz Reporting Service to give you visibility into projects with this tutorial. [Read more...] 
Guide to Git for Rational Team Concert users - This article is for users of Rational Team Concert who want to learn more about Git. Find out how these two powerful source control systems differ in terms of capabilities, concepts, and commands, then get tips for successfully migrating a project workflow to Git. [Read more...]  
Rational Team Concert essentials: A developer's perspective, Part 1: Joining a new team project - In Part 1 of this series, learn how to join a team project, create a workspace to contribute to your project, and load existing artifacts from your team's project components. [Read more...] 
Rational Team Concert essentials: A developer's perspective, Part 2: Delivering work contributions - Learn how to use Rational Team Concert to identify your project development commitments, carry out your development activities in a team environment, and deliver your work to your team project. [Read more...] 
Four ways to avoid IoT data fatigue - by Jayant Hardikar - IoT technologies are already well under way to revolutionize every industry ranging from transportation and buildings to manufacturing and environment. With the explosion of sensors, sensor data, innovative ideas of how to harness all the data and vendors who are implementing solutions, there is a real danger of causing data fatigue for the organizations using these solutions, not to mention the end-user or consumer. [Read more...] 
Increase office space efficiency with IoT - by Sarah Dudley - Did you know that it costs between $4,000 – $14,000 per year for a workspace for one employee? For a small company of only 100 workers, you're looking at over a million dollars. For companies with employees in the thousands or hundreds of thousands, that number quickly turns into hundreds of millions, if not billions. This cost covers items such as rent, utilities, desks, tax, insurance, phone services, coffee and snacks, cleaning services, etc. However, despite all of this space – 12 billion feet just in the U.S. – and the costs associated with it, nearly 50% of it sits unoccupied or under-utilized for the majority of the day. [Read more...] 
How to self-assess your asset management progress - by Scott Stukel - I work with many organizations with great maintenance programs who feel they are ready to expand into the "World Class" Asset Management realm, but struggle with defining where exactly they are, where they want to go, and how to get there. Some have developed solid high level strategies and possess necessary leadership commitment to move forward; yet, they struggle with making the rubber meet the road. Other groups may have stellar reliability and condition based maintenance capabilities, but fail to connect maintenance, reliability, and the business goals. [Read more...] 
IBM's Harriet Green named as one of the 100 Most Creative People in Business 2017 - by Hannah Merry - This year sees Fast Company name IBM's Harriet Green as one of its 100 Most Creative People in Business for 2017. From senators to creative directors, this award gives recognition to leaders who are shaping the future of business in the most creative ways. Today's quick shifting business landscape requires experts of business, art, technology, and social good to act on their visions in fearless ways. As part of this exclusive community of influencers around the globe, Harriet will join the ranks of Fast Company's Most Creative People community. [Read more...] 
Maximo data hierarchies in Watson Analytics - Dynamically drill into the details of your Maximo data using Watson Analytics! This video details how to define the data hierarchy in the Data-Refine section of Watson Analytics, and then utilize that hierarchy to drill down in data insights and explorations. Video recording by Pam Denny, Analytics Architect, IBM  
GiuCS
270003E2P0
Visits (9642)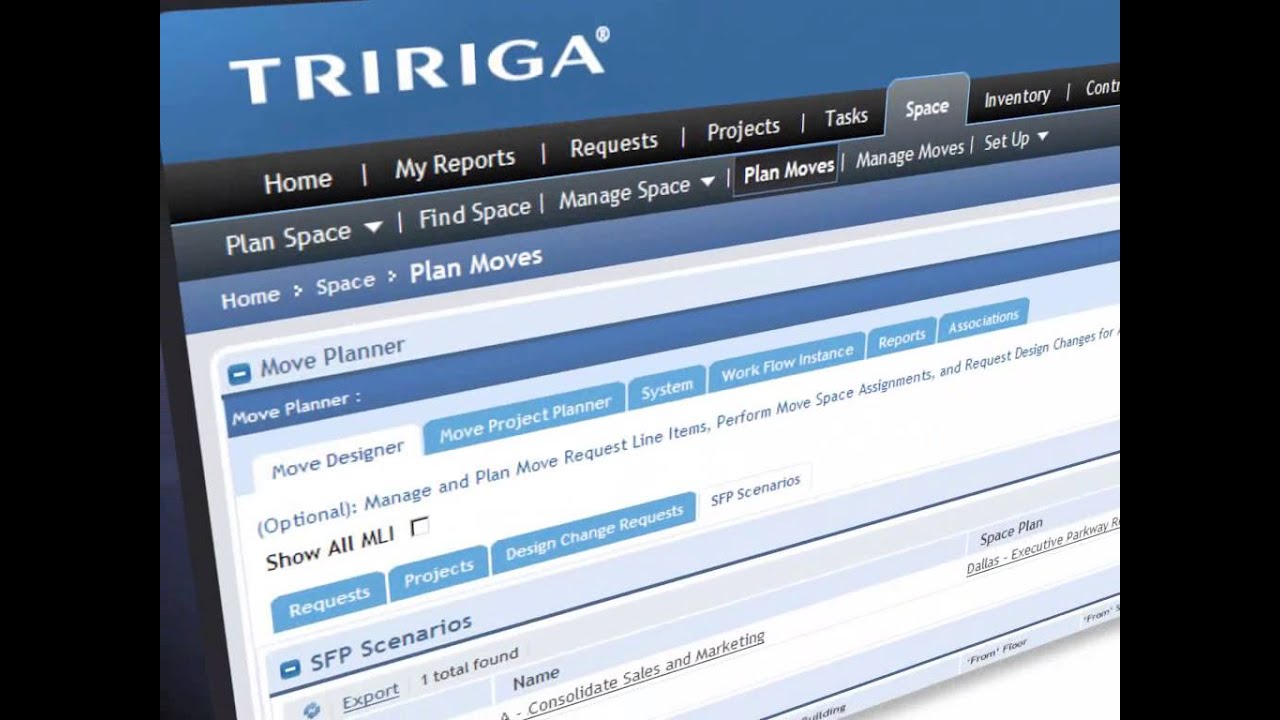 There are many reasons and installation scenarios that can cause Report, specially BIRT ones to fail to export due time out.
Excel exports are often the ones you can observe because all the file formatting happening during export.
Let's focus on Liberty installations, but this recommendation can be used to other web server with some tweaks.
Most of the times this is related to time-out settings, specially for HTTPS (SSL/TLS) connections. A good troubleshooting is performing the same in a HTTP connection, does the report exports? If so, take note of the time you need to export it and plan to extend time-out in HTTPS connections to at least the double of the time.
This is documented in the HTTP Endpoint entry in Liberty Knowledge Center link below:
https://www.ibm.com/support/knowledgecenter/en/SSEQTP_8.5.5/com.ibm.websphere.wlp.doc/ae/rwlp_config_httpEndpoint.html
Look for the sslOptions and also double check the ones for http, all time-outs be equally increased.
Value Add Offerings - IBM Support offers pre-defined block hours of remote support for tasks such as installation, configuration, migration, and performance tuning. Learn more in this IBM Electronic Support video:
See our IBM Watson Internet of Things Value Add Offerings and more in the IBM Marketplace here!
If you are an administrator for TRIRIGA, chances are you have access to Security Manager, which is responsible for granting access to the TRIRIGA applications through the security groups. Prior to 3.5.2, the only way to view security access was to go to the Access tab and then select the Access Configuration sub-tab. That is where you would grant (or remove) access. However, it is not very user friendly in terms of finding something and looking what the overall picture of the access of the selected security group. So in 3.5.2, a new sub-tab was access to the Access tab called Access Summary.
The Access Summary tab will show you in a column format, the permissions of the module/business object, form, tab and section. You are able to filter by each of those fields. But only the module/business object and form filters will have a drop down list. The rest of the filters are free form text so be careful when entering data into them.
It is worth noting that when you go to the Access Summary, it will take a little bit for the data to come up. This is because of the query used to extract all that data. Once you have the data up, you can start using the filters to look at the access. what modules/business objects it has. Or if there is a specific form you want to look at. The permissions field will show the specific permission, if it's Read, No Access or the name of the action, like AssetLeaseParent::Find.
This tab should now make it much easier to identify what a security group has access to. If you find yourself limited with what you want to do within the tab, there is an Export button, that will export the data into a tab delimited .txt file. When you click on the Export button, you will get a message letting you know that it will run in the background and you will receive a notification when it is complete. You will want to monitor your Notification notices. It should also be noted that the file is exported to the application server, not your local server. The path of where the file can be found will be in your notification. If you don't have access to the servers, you will need to reach out to your system administrators to get the file for you. Here is what the file will look like when it is imported into Excel.
So there you have it - an easier way to view the access of a security group.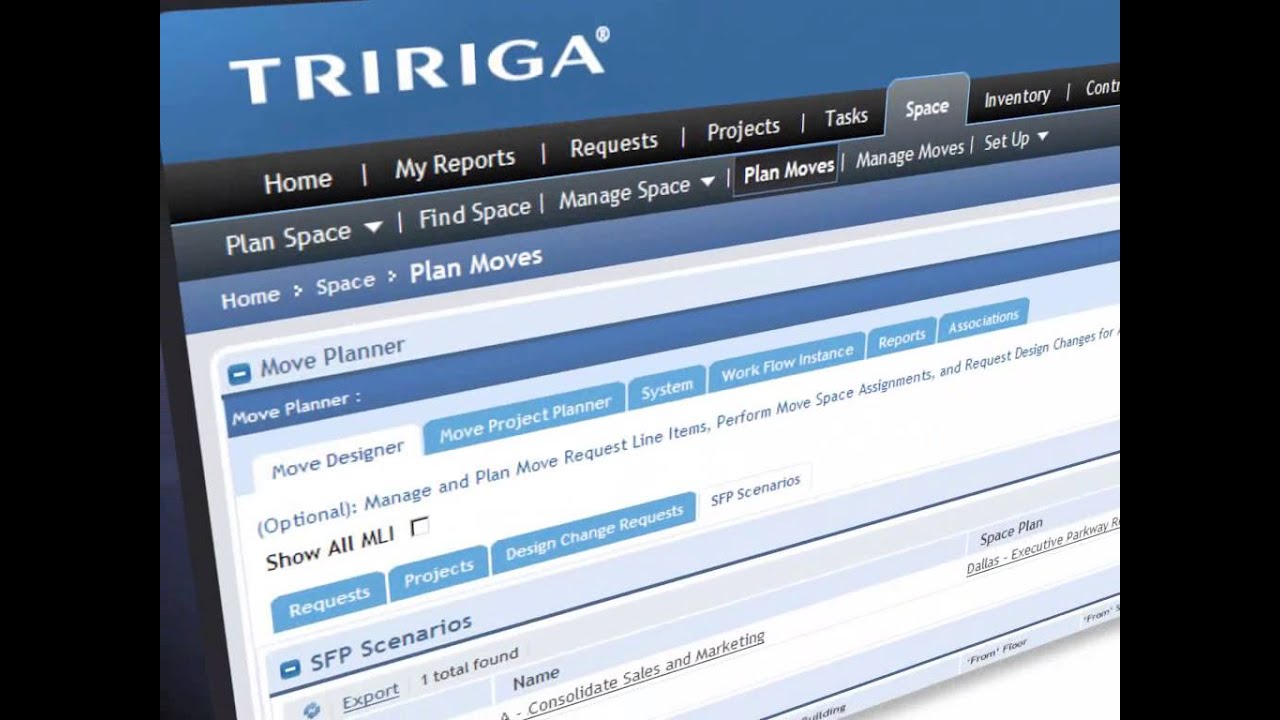 In TRIRIGA's Data Modeler, there are 2 methods to add a field to your business object: Add and Find. How do I know when to use them and what really is the difference?
Add is when you are creating a new field that has never existed before. It should only be used for creating brand new fields that do not exist. This not only adds the field to TRIRIGA but it will add t to the database. For example, you want to add the field cstNewField1TX to the business object triContract and it does not exist on any other business object. So you would use Add to add the field.
Find is used when you want to add a field whose name already exists. For example you want to add cstNewField1TX to the business object cstMyObject. We know from above that cstNewField1TX was already added (and we will assume published). You would use Find to search for the field and it would add it to your business object, with all the same information. Then, it can be modified for this particular business object, except for the field name and data type.
If you are looking for a specific type of data - say a Start Date, you would use the Find action to look to see if a Start Date exists and re-use on your business object.
Why does this matter? Because, if you added cstNewField1TX to your business object, you could get errors because that field name already exists on a different object. It could cause confusion seeing the same name more than once in the database. Even if you remove the field, you are removing the field from TRIRIGA, not necessarily from the platform.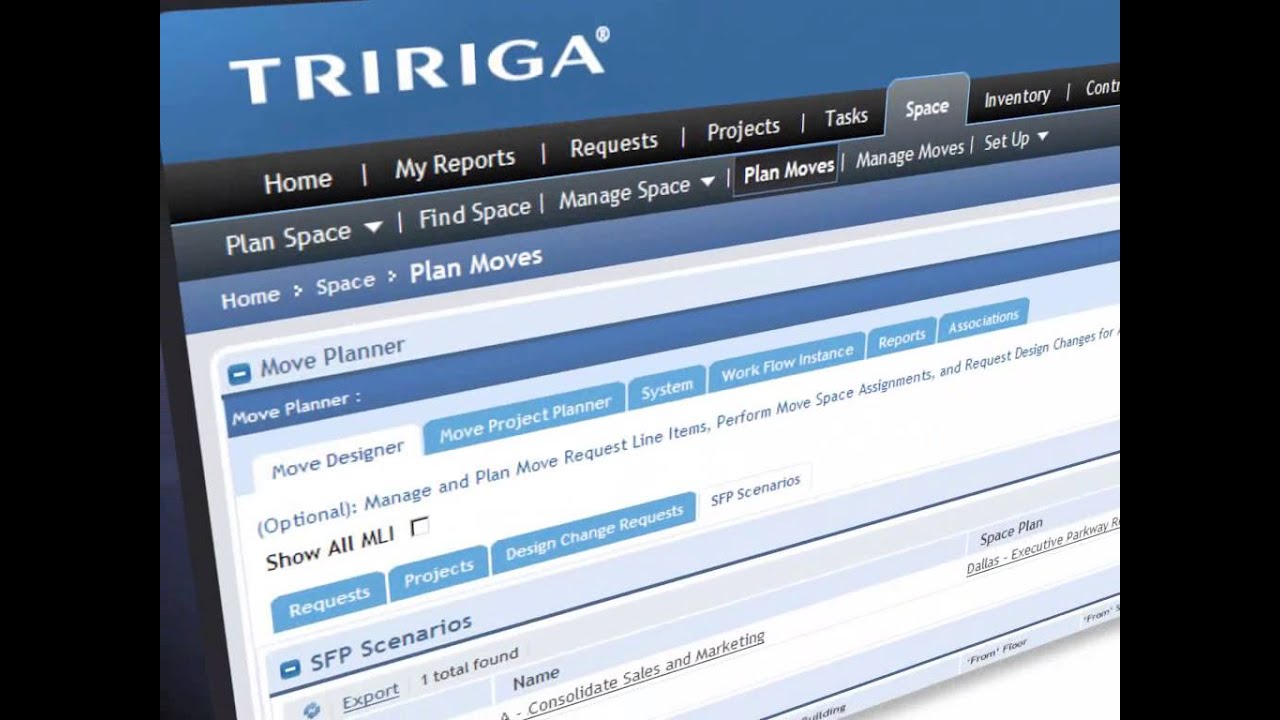 IBM TRIRIGA Support does all that we can to assist our clients, however; there are processes in place to help ALL of our clients get a consistent level of help.
To help you understand our PMR and APAR process, please see the following:
A Service Request (SR) or Problem Management Report (PMR) is created to request assistance from IBM TRIRIGA Support to help with investigating a problem or to request an answer to a question regarding TRIRIGA.
Due to the complexities of the environments supported and the potential scope of work involved in problem investigation with enterprise software, it may take some time to complete an investigation and can result in a number of outcomes; such as the following SR/PMR resolutions:
Resolved as question answered
Resolved as product working as designed (even when a client may disagree with the design)
Resolved as request is outside the scope of a support
Resolved as a defect (this will result in the creation of an APAR, see below)
With each of these outcomes, IBM TRIRIGA Support has completed their investigation and the SR/PMR has been resolved. What happens next?
When a SR/PMR is resolved as question answered, the PMR is closed and no further action is necessary.
When a SR/PMR is resolved as working as designed, the client is provided with the information needed to take advantage of IBM's Request for Enhancement (RFE) Community. Opening an RFE (Request for Enhancement) allows you to communicate directly with product management and community peers. This request will be reviewed and voted for by all of our clients and support will prioritize based on client response. A client can lobby for an enhancement by engaging other clients to vote and might even post a blog or forum post to gain visibility. Accepted RFEs will be scheduled for inclusion in future releases of TRIRIGA.
When a SR/PMR is resolved as being outside of the scope of support, it means that the assistance requested is not supported by the support agreement and will require a services engagement or support from another vendor. Examples of requests outside the scope of support may include requests for assistance in customizing reports or business logic. Unsupported requests also include support for 3rd party hardware and software products like web servers, load balancers, firewalls, network devices, and/or anything that is not developed and shipped by the IBM TRIRIGA Product team.
When a SR/PMR is resolved as a defect, a new record is created in the system of record to track the resolution of defects. This new record used for tracking the resolution of a defect is called an APAR (Authorized Program Analysis Report). Once an APAR is created, the investigation phase of the reported problem SR/PMR is complete and the SR/PMR record is closed.
At this point, it is now up to the IBM team to verify root cause and provide a fix for the reported issue. This support process is now being tracked and worked as an APAR since there is no more investigation to be done.
When TRIRIGA Support is working on an APAR, we guide our clients who are interested in the progress of the defect to subscribe to the APAR online. This allows them to receive notifications related to the APAR such as when the fix is available for download. We provide instructions on how to subscribe to the APAR online as part of the PMR closure process. No one is required to do this, but if you want notifications on the status of the fix for the defect, you must subscribe.
Why did you close my SR/PMR? I don't have a fix for my defect yet!
There are times where, from a client's perspective, they do not feel that they have been provided with a solution for their problem, even though an APAR has been created for the defect. This sometimes results in a client requesting that the SR/PMR remain open until a fix is received and verified. However, this is not how the IBM support process works, and here is why:
The SR/PMR investigation is complete once an APAR is created. At this point the SR/PMR is closed because we have completed the investigation requested and we have determined that the issue warrants either a code or documentation fix. At this point, the APAR process of working on resolving the defect begins.
When a fix is ready, IBM will deliver the fix in the form of a fixpack on IBM's Fix Central download site. A notice will be sent to everyone who has subscribed to the APAR notifying them that the fix is available. If assistance with installing or working with the provided fix is needed, a new SR/PMR to request that assistance can be created. Sometimes our clients get caught up in the process, viewing it as being complex. However, following this process for SRs/PMRs and APARs remains the most effective process for us to do a better job for you and all of our clients.
The bottom line is, clients may have a difference in understanding about what a resolution looks like based on our support process. We can all agree that resolution is getting an answer to the question or problem. When we mark an SR/PMR as resolved, it's not lost forever. We can still update it for up to 28 days and we can reference it for years. If an SR/PMR becomes an APAR, we are still working it, just through a different set of procedures.
The important thing to remember is, regardless of the type of record we use to track the work, IBM is committed to solving your issues and ensuring your implementation of TRIRIGA is successful. We look forward to supporting you!
For further edification on the IBM Tririga Support process you can also review our support procedures in the IBM Support Handbook at the following URL:
http://www.ibm.com/support/customercare/sas/f/handbook/home.html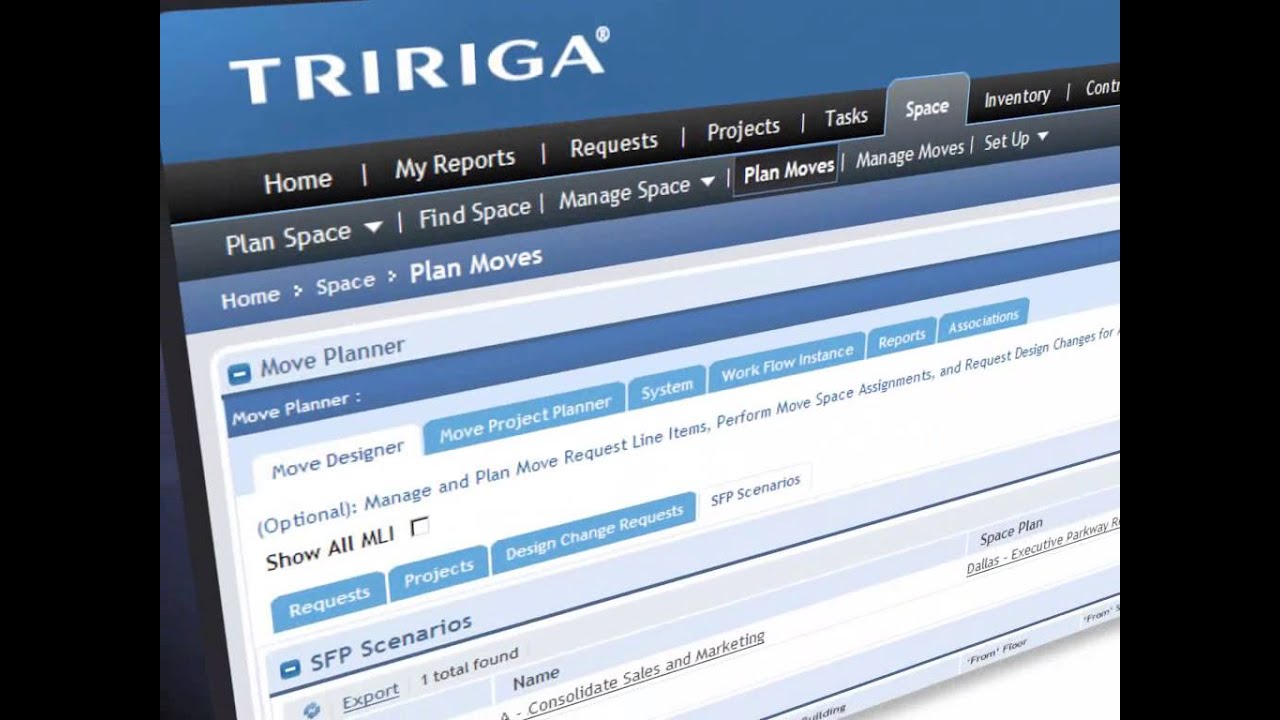 Hi there!
This is a often question from many TRIRIGA administrators. We do have parameters to limit the file extension for a while now, but for file size that was a missing capability, so far...
In 3.5.2 we introduced a new property in tririgaweb.properties file called MAXIMUM_UPLOAD_FILE_SIZE_BYTES that allows administrators to configure the maximum permissible size for file uploads. If no value is set, the default is 20 megabytes. This is listed in the release notes under Tri-234622
This Request for Enhancement, or RFE, was created by one of our customers, and implemented by our development team as one of the most voted ones, so as always, we encourage you to open RFEs at will and send the URL to your peers for voting for it!
This is the URL for the RFE that granted such functionality: http://www.ibm.com/developerworks/rfe/execute?use_case=viewRfe&CR_ID=81326
I hope you make good use of this feature once you upgrade to 3.5.2 and higher versions of the platform. I am sure your storage specialist will owe you one!
Cheers.
Introduction to Configuration Management with IBM CLM: What is Product Line Engineering? - IBM Rational offers solutions to support each phase of the product line engineering (PLE) lifecycle. PLE is a methodology that lets you deliver and evolve entire product lines more efficiently.
View more content in this series:
There are quite a few ways to engage in extended learning in IBM and obtain both professional certifications as well as open badges recognizing your achievements and knowledge.  
For professional certifications surrounding the Watson Internet of Things unit, check out IBM's Professional Certification Program here: http://www.ibm.com/certify/certs/index_unit_wi.shtml
You may also want to investigate the IBM Open Badge Certification Program here: http://www.ibm.com/certify/badges.shtml
The Certified badge is awarded to IT professionals who have successfully completed the requirements associated with selected solutions, selected advanced/expert certifications and to individuals who have made significant contribution to the development of IBM certification exams. This badge is typically associated with the learner who has achieved and demonstrated an exceptionally high level of understanding of the topic represented by the certification. All IBM certification credentials can be shared on Linkedin (Watch Now). When a certification is eligible for a badge, that badge can also be shared on social media.  
Of course, you can also take a look at the IBM Skills Gateway and their use of the Open Badge system. What is an Open Badge? An open badge is a digital representation of an outcome or achievement. Open badges refer specifically to badges that adhere to an open standard being led by the Mozilla Foundation for recognizing and validating learning. They are secure, web-enabled credentials that contain granular, verified information employers can use to evaluate an individual's potential.  
IBM credentials are recognized, respected and valued globally in the IT industry, but communicating your credentials in today's ever-expanding online marketplace can be challenging. IBM has established this opportunity so you may easily and quickly share verified proof of your achievement wherever and whenever you choose. Where applicable, your IBM credentials will be represented by a digital image that contains verified metadata describing your qualifications and the rigorous process necessary to earn them.  
You can use the Find a Badge link to search and locate the badges you're interested in (here's a hint, use the Filter drop list to select "Watson" for all the Watson and IoT related badges available): https://www.ibm.com/services/learning/ites.wss/zz-en?pageType=badgesearch
Lastly, there is a great Coursera program that will guide you through using the Watson IoT Platform on Bluemix, and once completed, you can receive a certificate: https://www.coursera.org/learn/developer-iot/
There is even a Cloud Application Developer course which covers IBM Bluemix as well: https://developer.ibm.com/courses/all-courses/cloud-app-developer-cert-prep/
With so many options, we're certain you can find something that is just right for your own journey in the IoT world!  
Maximo Anywhere 7.6.1 - Configuring with MobileFirst Studio: Configuring Mobile First Studio for Maximo Anywhere 7.6.1 by Shane Howard