The developerWorks Connections Platform is now in read-only mode and content is only available for viewing. No new wiki pages, posts, or messages may be added. Please see our FAQ for more information. The developerWorks Connections platform will officially shut down on March 31, 2020 and content will no longer be available. More details available on our FAQ. (Read in Japanese.)
Migrate an application from Azure to Bluemix - Bluemix is an implementation of IBM's Open Cloud Architecture, leveraging Cloud Foundry to enable developers to rapidly build, deploy, and manage applications and services. Although Microsoft Azure, another popular PaaS platform, shares quite a few similarities with Cloud Foundry, several elements still need to be addressed when porting Microsoft Azure applications to IBM Bluemix.
This tutorial will take you step-by-step from creating a Node.js app on Azure and then migrating that app onto IBM Bluemix; it will also give you the key differences between Microsoft Azure and IBM Bluemix from a developer's point of view. [Read more...]
IBM Rational DOORS Next Generation: Basic Navigation - Getting Started with IBM Rational DOORS Next Generation: Basic Navigation By Yianna Papadakis Kantos
In this video we explore basic Navigation within Rational DOORS Next Generation such as the home button and the navigation menu and breadcrumbs. .
The basic layout of the application explored and you will learn how to differentiate between the different pages such as the Projects page, the Artifacts page, and the Open Artifact pages
You will know that there are several ways to located artifacts, including filters, or searches; where to save a view, and where to create a new artifact.
Finally, you will learn how to collapse and expand sections of the UI
GiuCS
270003E2P0
Visits (8839)
You are at your company's IT department, no users are complaining about TRIRIGA for weeks and you decide to do some preventive work.
Where to start? Well, let's take a look at the server.log and see how smoth the system is running...
2016-01-30 01:22:10,896 ERROR [com.tririga.platform.error.ErrorHandler]([ACTIVE] ExecuteThread: '4' for queue: 'weblogic.kernel.Default (self-
tuning)') Report handled exception: com.tririga.platform.error.PlatformRuntimeException: java.io.IOException: Broken pipe[MID-1070145274]
OMG, you see a lot of messages stating Broken Pipe! There is got to be something wrong, right?
Well, not necessarily...
These messages are rather usual in a TRIRIGA system served by Weblogic.
The first question you need to raise is: Is there a problem being observed in the front-end, specially related to performance degradation?
If not, there is no need to take action about those messages
.
If so, there are a few steps you can take to prevent performance degradation related (or even not) with those messages. Engage your DBA and ask for
AWR reports. That should give you a feel for where long-running queries or heavy page loading occurs.
For more performance tuning please refer to the Best Practices under this technote:
"Broken Pipe Exception Error seen in TRIRIGA server.log"
http://www-01.ibm.com/support/docview.wss?uid=swg21974666
No need to say this does not occur in WebSphere
IoTization means to empower your Rhapsody applications with an ability to communicate with other Rhapsody applications, devices or services by sending and receiving MQTT/HTTP(s) packets over the cloud in a secure manner, opening up a way to induce Cognitive/Watson IoT capabilities into your physical devices. IoTization process involves the use of IBM Internet of Things Workbench. The entire IoTization process was compressed into 9 minutes video. This video was particularly designed for busy people who want to understand the entire process quickly.

For those who want to follow every steps to recreate the same environment, watch it once, then adjust YouTube settings to play slower and follow steps. Get the MQTT profile today and follow README.txt to install it. The MQTT profile is provided only for experimental only at this point, and currently supports only MSVC++ to compile the code. Read the disclaimer below before installing it.

Disclaimer

All source code and/or binaries attached to this document are referred to here as "the Program". IBM is not providing program services of any kind for the Program. IBM is providing the Program on an "AS IS" basis without warranty of any kind. IBM WILL NOT BE LIABLE FOR ANY ACTUAL, DIRECT, SPECIAL, INCIDENTAL, OR INDIRECT DAMAGES OR FOR ANY ECONOMIC CONSEQUENTIAL DAMAGES (INCLUDING LOST PROFITS OR SAVINGS), EVEN IF IBM, OR ITS RESELLER, HAS BEEN ADVISED OF THE POSSIBILITY OF SUCH DAMAGES.

We want to hear from you....
Please leave comments in the comments box below or

submit SURVEY from IoT Workbench

, and help us feel how excited you are about the feature, a short or non-English comment are perfectly welcome!!!

This material was produced by Shinji Kanai with assist from following people:
Rhapsody Developer for the feature: Eldad Palachi
Offering Manager for IBM Watson IoT: Fariz Saracevic

Additional Links:
1. IBM: Download link for MQTT profile for Rhapsody v8.1.3 or higher
2. Youtube: IBM Internet of Things Workbench Overview
3. Youtube: IBM Internet of Things Workbench Getting Started Tutorial
4. Bluemix: Bluemix Labs Catalog (IoT Workbench)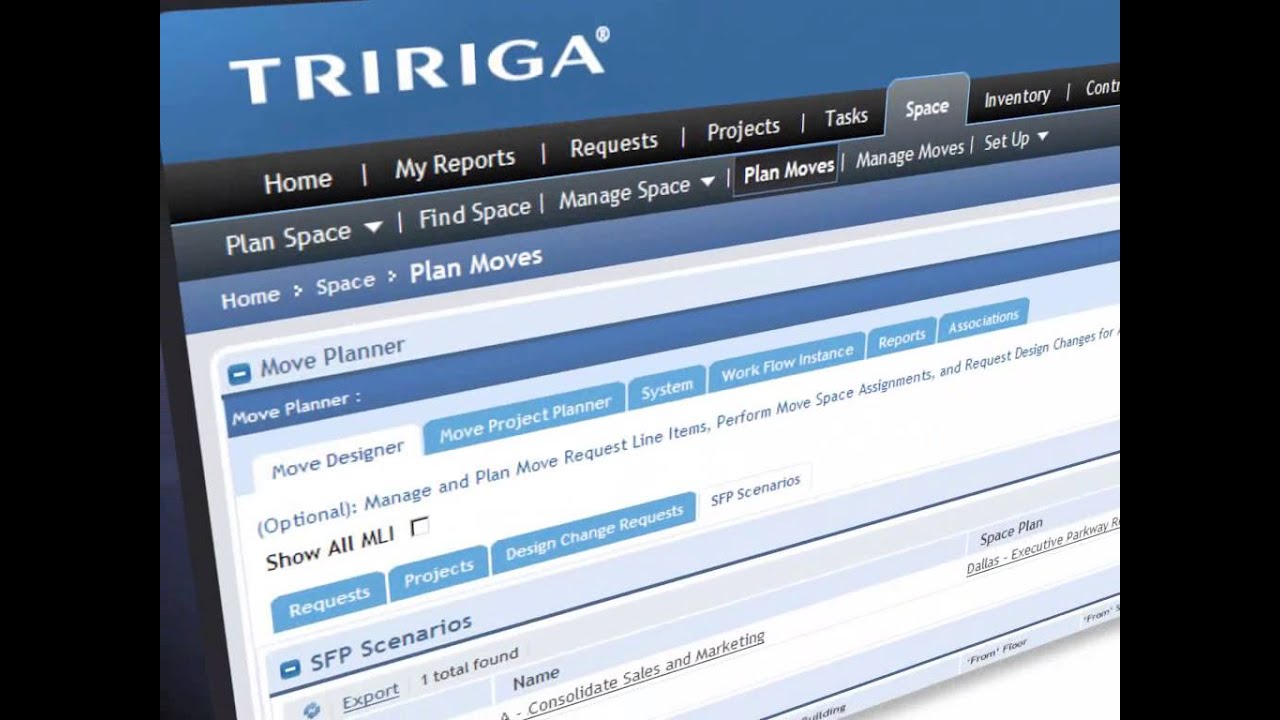 So, you upgrade your version of CAD Integrator and now, when you try to login, you get an error indicating that no valid application definitions exist. Do you think "What sort of dark magic is this?" or do you think something a bit more normal like "What? But I was able to login via CAD Integrator before, why am I getting this error now?" Either way, it can be quite frustrating. Fortunately, the SMC wikis and forums can help shed some light on the issue and help get you to a point where this problem is a thing of the past.
When the 12.x release of CAD Integrator (CI) was first released, Ryan Koppelman created a Wiki on the Service Management Connect (SMC) site regarding application definitions. If you are seeing errors when you are attempting to connect via CI to your IBM TRIRIGA Application, review the information at his wiki entry via the link below.
https://www.ibm.com/developerworks/community/wikis/home?lang=en#!/wiki/IBM%20TRIRIGA1/page/12.x%20Application%20Definitions%20In-Depth
When the 12.1.x release first came out, Martin Burch created a wiki specifically about the "No valid standard application definitions were found. Check the server environment and log." message when attempting to connect to TRIRIGA. The information at the wiki, which you can access via the link below, was for a very specific set of circumstances. Review the information at the very start of the wiki to determine if this may be the cause of the issue in your case.
https://www.ibm.com/developerworks/community/wikis/home?lang=en#!/wiki/IBM%20TRIRIGA1/page/Troubleshooting%20%2812.1.x%29%20-%20No%20valid%20standard%20application%20definitions%20were%20found%20%28Upgrade%20Oracle%20DB%20from%20Clean%2010.3.x%29
Since the Application Definitions require an application component, if you only upgrade your platform and leave your application at a 10.2.x release, you would need to manually load the application definition components. Martin created the following wiki entry about how to do this via the URL shown below specifically for the CI 12.1.x releases.
https://www.ibm.com/developerworks/community/wikis/home?lang=en#!/wiki/IBM%20TRIRIGA1/page/Manual%20Import%20of%20a%2012.1.x%20Application%20Definition
Along these same lines, Martin created another wiki entry on performing the same manual import for the CI 12.0.x releases.
https://www.ibm.com/developerworks/community/wikis/home?lang=en#!/wiki/IBM%20TRIRIGA1/page/Manual%20Import%20of%20a%2012.0.x%20Application%20Definition
You might also want to post a question in the CAD Integrator forum via the link below. You will see entries in that forum from Martin as well as Ed Silky, a principle architect and developer for the IBM TRIRIGA Platform. In addition to posting questions there, you may be able to find an answer in one of the existing forum threads. There are several pages worth of entries in the IBM TRIRIGA CAD Integrator/Publisher forum and I have not searched that forum for all of the possible Application Definition questions that may be found there. But it just may be worth a quick peek, cause you never know who will give you the answer that resolves your problem.
https://www.ibm.com/developerworks/community/forums/html/forum?id=11111111-0000-0000-0000-000000002907
For anyone who is confused as to which release of CAD Integrator is compatible with which release of the IBM TRIRIGA Platform, navigate to the URL below for a blog entry on this subject. The blog contains a compatibility table along with information on how I derived the information in that table.
https://www.ibm.com/developerworks/community/blogs/9e3a5b9d-6a06-4796-a6c1-5137b626e39c/entry/cad_integrator_versions_versus_tririga_platform_versions?lang=en
GET SET & GET SMART - 5 powerful tools you need for business - Collaboration, innovation, productivity, transparency and agility are the five killer challenges facing businesses over the next 15 years according to UK study by recruitment consultancy, Hays Group. This e-guide focuses on the 5 powerful tools business need to feel empowered to face these challenges head on. Through chapters and case studies on Cloud, Analytics, Mobile, Social and Security, this e-guide highlights key measures businesses need to have in place to make their business better , stronger, smarter.
From the Asset Management blog, here are three posts covering new features released with Maximo products under version 7.6.2:
New Features in Maximo for Service Providers 7.6.2 - The latest version of Maximo for Service providers offers new features, such as labor-based price books, customer agreement templates, and updates to customer billing. [Read more...]
New features in Maximo for Aviation version 7.6.2- The latest version of Maximo® for Aviation offers new features to help you maintain the safety of your aircraft and comply with regulations. Several enhancements simplify and improve customer-management and procurement processes, and a new application enables you to schedule work and resources for aircraft and locations. [Read more...]
New Module introduced in Maximo 7.6 - Analytics - I have been asked by a few of my clients about this new module that has appeared in Maximo 7.6. There are 3 applications that are listed under this new module. I have listed a general description of each application and what they are used for. I have listed them below for your reference. [Read more...]
As my role as a new TRIRIGA L2 support engineer grows, I can see many ways a client can help expedite the resolution by following simple best practices. Knowing where to find information and how to use it is a key factor. Let's face it, there is a lot of information out on the IBM sites not to mention the internet. Sometimes it can be overwhelming so I'd like to go through some of the tools available to our users and explain what they are.
Document Control Facility documents (DCF's) - are technotes. Sometimes they are based on a client who had a particular issue and how it was resolved. Other times they may be knowledge our team has and wants to share or clarify. The resolution could be a fix that is in a fixpack or it could be a mis-understanding of how the functionality should be used. One of the most powerful IBM support tools for finding content is our support resource pages. The link below will take you to the TRIRIGA Support Resources page where you will find the most relevant links to most of our client needs. In addition, you will find tabs at the top of that page that will take you to a TRIRIGA help page where single click buttons allow you to quickly find relevant documents to the subject you are searching. Of course you can always search using Google and much of our content that is not protected is indexed there. Content is always being added, so keep on checking.
http://tinyurl.com/TRIRIGASupportResources
Communities - IBM has developed these communities that people can join that relate to a particular industry/solution. For instance, TRIRIGA would follow under the community Real Estate and Facilities Management. http://www.ibm.com/developerworks/servicemanagement/rfm/index.html
This is where you will find some of the many blogs written by people from IBM who have information to share about TRIRIGA. You have the capability to set up notifications to be daily or weekly, so you get notified of when there is something updated and you may want to read. A good idea is a weekly notification where you get a summary of what has been added during the week, so you can then scan and determine what you may or may not want to read.
In addition to blogs, one very powerful aspect of the TRIRIGA community is forums. These are monitored by people from support, development, documentation, services, other clients and more. If you have a question that falls outside the scope of support, for example, a customization question, you can ask it on the forum and you have a world of people who may be able to help you answer it.
Social Media - if you regularly inter-act with a support engineer, you might want to consider following them on LinkedIn, Twitter, or Facebook. They might post / tweet something that will point to a blog post or a community that might be worth a read. It is yet another way to keep informed about the latest news. Depending on how often you use social media, it can be a quick way to find out about something without having to wait for your weekly notification to read about it. You might also hear about upcoming user group events this way as well.
YouTube - You can find some good how to videos if you need to know how to do something. Sometimes it can be easier to watch a short video than to read about it in a manual. You can go to YouTube and subscribe to the IBM IoT Support channel and watch the TRIRIGA playlist.
User Groups - User Groups are a great way to meet other customers and talk about how they are using the product, especially if they are in the same industry as you. They might have found a way around some problem that you are experiencing. Plus you are able to meet IBMer's face to face and ask them questions or find out what is up and coming about the products. They can be as large as IBM's InterConnect which encompasses many software products. Or there are the smaller, regional user groups like TRIMAX which only covers TRIRIGA and Maximo products. These are a valuable way to get information. If you can, you should try to go to one.
How do all these tools help the client? It is sharing information that the client might otherwise have to enter a PMR. Depending on the complexity of an issue, a PMR requires considerable data collection and replication of issues to determine if it, in fact, works as designed, is a defect or may be user error. All these information avenues puts the client in the driver seat. They might see something they might want to consider using in the future or can avoid entering a PMR. It's all about sharing information and staying current.

What's new in DOORS Next Generation 6.0.1 - Richard Watson explains in this blog post on Jazz.net: This release adds to a very significant major series for DOORS Next Generation. We have a continued with our focus on Configuration Management, Global Configurations and usability while introducing some exciting new functions for bulk data manipulation and stronger analytics. [Read more...]