Getting started with reporting by using Lifecycle Query Engine data sources in version 6.0.4 - You can use the Report Builder in the Jazz Reporting Service to create and run reports about artifacts across projects or versioned data in configurations. Using indexed data from the Lifecycle Query Engine (LQE) data sources, you can, for example: 
Create a multi-project report that shows test cases, the requirements that they validate, and related defects, and associated source code artifacts from RTC source control management (SCM).
You can also include designs from Design Manager; however, this feature is in technology preview and is not for production use. Without enabling the preview, users can work with DM artifacts in reports by creating SPARQL queries in the Advanced section of Report Builder. 
Run this report, scoping the results by choosing a configuration (stream or baseline). 
Learn how to set up your environment and understand some of the limitations when you use either the LQE or LQE scoped by a Configuration data source. 
Creating CM Assets in IBM Maximo - This is a demo to show required steps for creating CM Assets within Maximo. Steps works for both 7.5 and 7.6 of Maximo Asset Configuration Manager.
Author: IBM Maximo Support Engineer, Ji Sun Kim
Sharing a series of blog posts from jazz.net that provide details about some of the latest releases delivered by our Continuous Engineering development teams.
How to upgrade CQ-RTC synchronizer from 5.0.2 to 6.0.3 using ApacheTomcat/7.0.59
Related link:
https://jazz.net/help-dev/clm/index.jsp?topic=%2Fcom.ibm.team.connector.cq.doc%2Ftopics%2Ft_starting_the_team_concert_clearquest_gateway.html
https://jazz.net/help-dev/clm/index.jsp?topic=%2Fcom.ibm.team.connector.cq.doc%2Ftopics%2Ft_starting_setup_wizard.html
Environment:
RTC upgrade from 5.0.2 to 6.0.3
Synchronizer upgrade from 5.0.2 to 6.0.3
CQ current version 8.0.0.14
CQ OS : Windows 2008
Apache Tomcat/7.0.59

Getting below error message:
HTTP Status 404 - ProxyServlet: /cqconnector/
type Status report
message ProxyServlet: /cqconnector/
description The requested resource is not available.
Workaround tomcat library for CQ synchronizer 603 upgrade.
1. Before upgrading the CQ synchronizer from 5.0.2 to 6.0.3, take backup of tomcat libraries present in gateway/tomcat folder.
2. Now after upgrading synchronizer to 6.0.3, take backup of cqconnector.war file from 6.0.3 synchronizer.
3. Empty the gateway/tomcat folder.
4. Now copy the those tomcat libraries which we have taken in step#1.
5. Copy server.xml,tomcat-users.xml files from 5.0.2 backup-config to 6.0.3 synchronizer "conf" folder.
6. Copy cqconnector.war file which is taken as backup in step#2 and paste it in 6.0.3 synchronizer gateway/tomcat/webapps folder.
7. Start the serve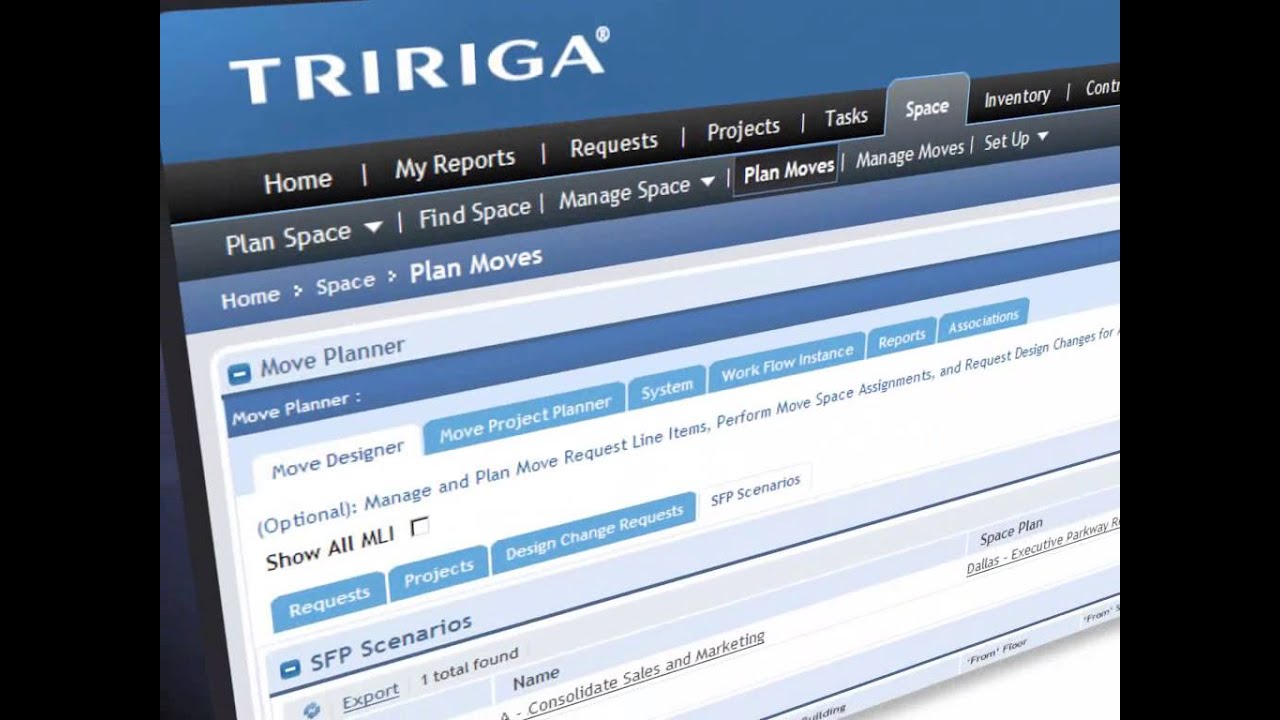 IBM TRIRIGA Support works on addressing problems through a problem ticketing system where each issue is logged as an IBM Service Request (SR) or Problem Management Report (PMR). IBM TRIRIGA Support manages problems reported via this process.

IBM TRIRIGA Support provides a support landing page titled, "IBM TRIRIGA Information and Support Resources" which has a lot of very helpful information. It is available here: https://ibm.biz/BdiUwf
This page has a Support Resources Home section that provides numerous links to some great resources, including a link to our IBM Service Request system where you can open a Service Request (SR). For convenience, the link for creating a Service Request (SR) is here: http://www.ibm.com/support/servicerequest
Alternatively, on the IBM TRIRIGA Information and Support Resources page there are also IBM Support phone numbers that can be used to call for support.
Once an SR/PMR is opened, it can be tracked for updates via the SR tool. You may also request an update at any time and this will notify the Support team to follow up with you as soon as possible.
For the most efficient IBM TRIRIGA support experience, a few guidelines should be followed:
There should only be one problem per SR/PMR per customer environment. This helps to keep the focus on a particular issue for the duration of the SR/PMR, and removes any chance for confusion in communication. This makes the SR/PMR easier to navigate, consolidates troubleshooting information such as logs, steps to recreate the issue, etc. both for Support and for the customer end. This also allows any people new to the SR/PMR on the Support side or customer side to be quickly be brought up to speed on the issue at hand.

This policy of only addressing one problem per PMR is very important for IBM TRIRIGA Support as well because TRIRIGA is enterprise software residing in an n-tier environment which means that a problem may involve many different components and/or multiple products. This can result in SRs/PMRs being investigated by multiple people and/or teams within IBM to come to a resolution. Having the SR/PMR concise and focused makes this all much easier to manage and will result quicker resolution.
Also, it is important to have one problem per SR/PMR because if the problem reported is determined to be a defect, we will create an APAR for it and an APAR also can only cover one distinct problem and we can only create on APAR per SR/PMR. More information about SRs, PMRs, and APARs can be found here: https://ibm.biz/BdiUwq
SRs/PMRs also have the concept of "severity". This is a ranking that is set by the customer to indicate the urgency and importance of the issue. This setting is how the Support team determines the priority to give to each issue. Please be be pragmatic in choosing a severity for the problem being reported. The Support team does realize that all issues are important to our customers. However, in order to ensure that when a very critical issue is encountered and needs immediate resolution is handled properly, we need our customers to prioritize their issues realistically.

The SR/PMR severities range from 1 (most critical) to 4 (not critical).
Please keep in mind that if all issues are logged as severity 1 issues, this is a misrepresentation, and IBM will be unable to provide adequate timely resolution for truly critical issues for all customers.
Also, when opening your SR/PMR, try to be as complete as possible in the description of your issue and provide as much of the critical information as possible. More information related to what information is needed can be found here: https://ibm.biz/BdiUwM
Keep in mind that any inside knowledge about your particular problem or environment is good to provide as well because Support deals with a wide variety of issues and test cases and might not be aware of how a particular customer has customized their environment/install, how they are testing their application or what the expected result is. The more complete you are in your initial description the quicker we can get the SR/PMR on the correct track to resolution.
Finally, try to be prompt and clear in your responses as we communicate during the resolution process. Especially with high priority issues. The quicker you can reply that you have received any updates and let us know your response, the better. Again, due to the large volume of issues coming in, by quickly responding it can ensure that your issue remains at the forefront of the minds of those involved.
For additional guidance on the IBM TRIRIGA Support process, please see the following link for our IBM Support Handbook: https://ibm.biz/BdxmXH
GIT RTC integration (How to clone repository via http, file size greater than 300 MB)
How to clone repository via http, file size greater than 300 MB.
Node.js based server for RTC and Git integration:
https://jazz.net/help-dev/clm/index.jsp?topic=%2Fcom.ibm.team.connector.cq.doc%2Ftopics%2Fc_git_node_js.html
Tried with below scenario combination but was unable to clone repos, via ssh if the file size is more than 300 MB.
a. GIT RTC integration (how it's descibed in the officicial documentation for RTC 6.0.2):
- RTC 6.0.2
- GIT 2.11.1
- Python 2.7
- Nodejs 0.12.9
- Git-Server-Toolkit-6.0.2
- RHEL 6.2 Linux server
b. I can Push repos that have medium size in MB (ca 300MB);
c. I can't clone repos, via http, that have medium size in MB (ca 300MB);
d. I can clone repos, via ssh, on the Repo server itself, that have medium size in MB (ca 300MB);
e. I can clone repos , via http, that have medium size in MB (ca 300MB), if I use Apache http server, but the new RTC GIT integration uses Nodejs (new hooks are recompiled ad hoc).

Procedure: Follow the below steps which should help.
1) set the value (--max-old-space-size) to 8GB:
--max-old-space-size=8192
https://github.com/nodejs/node/wiki/Frequently-Asked-Questions
https://stackoverflow.com/questions/12978169/rangeerror-length-kmaxlength-while-reading-massive-text-file-with-nodejs

2) Double the value postBuffer to 1048576000
https://stackoverflow.com/questions/6842687/the-remote-end-hung-up-unexpectedly-while-git-cloning)

3) Change the below settings in nodejs (config.json) file.
"Server-Socket-Timeout" : 0,
Using an Agile approach to scope software projects - Authored by Christina Lynch: Software development methodologies are often religiously observed. But we think you stand to lose out by arbitrarily closing yourself off to alternatives. That being said, when it comes to the software scoping process, the best tool for the job is Agile. Why? Because it's proven time and time again to provide an effective and efficient framework for propelling new software initiatives forward.  
Helastel take project scoping very seriously indeed and the results of doing that speak for themselves. It boils down to posing the right questions about what the business requires, while gaining a 360 degree understanding of user perspectives, to plot a pathway to the optimum end 'product'. Here's why an Agile methodology lends itself so well to supporting that process. [Read more...] 
Maximo Required Field based on a Condition - How to make a field required based on a condition By Roberto Palma
Getting started roadmap for Rational Team Concert- Article author: Dejan Custic, Persistent Systems Ltd. Rational Team Concert (RTC) is a collaborative tool that helps software development teams organize work and monitor progress in an agile, continuous delivery environment. Continuous delivery is about delivering software frequently. It focuses on speeding up the deployment pipeline – from source code to customer-executable code. Increasing delivery speed often necessitates increasing agility – the need to make changes to code (and to designs) frequently either to correct design faults or to adjust to changing customer demands. With the following features, RTC assists teams to be agile and to deliver continuously. Note: The resources listed on this page were created for a specific release, but also apply to later releases. [Read more...]
Rational Team Concert - Quick Planner Demo: This video demonstrates the Quick Planner feature in Rational Team Concert.
Rational Team Concert Quick Planner Next Preview: This video previews the Quick Planner Next generation features in Rational Team Concert available as a technical preview in the 6.0.4 release.
How to add the custom attributes in RTC MyStuff and limitations.
When you have a custom mandatory field on our defect record type (Found In Environment) and When you create a new defect record in My Stuff, this field ( Found In Environment) is not visible (able to select).
How do I add it to the toolbar in My Stuff together with the standard attributes; Type, Description, Filed Against, Severity and so on?
Solution:
Use the Explorer to navigate to RTC MyStuff >> When you type ctrl+space the supported custom attributes will be listed.
Supported custom attributes:
Enumeration-type, Contributor-type, Category, Work Item and Deliverable attributes.
Unsupported custom attributes:
Boolean, String type (small, medium and large), HTML (large, medium), Tags, Enumeration list, Contributor list, Decimal, Duration, Item, Item
List, Wiki, Integer, Work Item List, Long, Process Area, Process Area List, Project Area, Project Area List, Team Area, Team Area List, String list, Timeline, Timestamp
GiuCS
270003E2P0
Visits (8214)
Question
I would like an example of running an ETL Job Item as simply Running the process fails.
Cause
Users see the Activated record and assume they can click Run Process and will get results. There is actual need to enter a set of restraining data to get results.
Answer
Every ETL Job Item is different. You need to fill in information to the record in order to get the results necessary for the transformation or processing.
A complete list of field requirements and processing possibilities can be found in the manual link below.
This blog entry is for a sample run of a Survey Fact ETL Job Item.
Related information
IBM TRIRIGA - Running ETL transforms
In this day in age, security is a very hot topic and as soon as one vulnerability pops up, it is addressed and mitigated, another one is found. It is a vicious circle of identifying and addressing that does not seem to let up. In our fixpack release notes, information regarding mitigation of vulnerabilities that were addressed without an APAR is listed. And sometimes, a vulnerability could be addressed as an APAR.
The reason I am mentioning security vulnerabilities is that sometimes, when they are resolved, there is an effect that impacts existing functionality and it may not always be clear. Sometimes, the result of fixing these vulnerabilities can "change" functionality.
As an example, in the 3.5.2 release, there is mention of an APAR related to external URL navigation items will now open in a new window to avoid cross origin scripting vulnerabilities. Prior to the 3.5.2 release, if you used an external URL in the navigation, it just opened in the same window. We have seen some issues where clients wanted the original design, but that is no longer possible since the change was made as a result of fixing a security vulnerability. The current behavior is correct and cannot revert to the old design. So in this case, there was an APAR referenced. But in others, there may not be. You can look at the 3.5.2.1 release notes (found here https://www.ibm.com/developerworks/community/groups/service/html/communityview?communityUuid=9e3a5b9d-6a06-4796-a6c1-5137b626e39c#fullpageWidgetId=W89a8af160e64_4167_a047_b5bc553dcaf4&file=9ce63739-95fd-4309-aeb2-02048732d806) to see what I am referring to.
As the product develops and security vulnerabilities are found and addressed, it could mean a change in how something works. Reading the release notes can be a source of information but it may not always be clear why something changed. We all know change is hard, especially when we are so used to it working a certain way. I don't know about you, but if the change was made to address a security vulnerability, I can live with that and accept the change.