The developerWorks Connections Platform is now in read-only mode and content is only available for viewing. No new wiki pages, posts, or messages may be added. Please see our FAQ for more information. The developerWorks Connections platform will officially shut down on March 31, 2020 and content will no longer be available. More details available on our FAQ. (Read in Japanese.)
Are you looking for reference material to help with performance tuning and configuration for your DOORS Next Generation environment?
Here are some articles to reference for information and guidance on performance sizing and tuning:
In addition, a recently updated article on jazz.net provides additional guidance on specific performance tuning and configuration settings with Rational DOORS Next Generation.
Check out the article at: Tips for Configuring and tuning DOORS Next Generation
Continuous Improvement – Collaborative Lifecycle Management: Continuous improvement is an ongoing effort by a team to optimize their performance. The key to successful continuous improvement is a solution that can not only provide incremental improvement as the team works, but also one that can facilitate break through improvement through automation and reuse of best practices. [Read more....] 
Lifecycle Traceability – Collaborative Lifecycle Management: Improve quality by understanding the relationships between artifacts across all disciplines. Find and close traceability gaps to ensure full coverage across requirements, design, development and test. Lifecycle traceability delivers a level of transparency that enables everyone to make informed decisions based on business priorities. [Read more... ] 
Sample Project and Application- Collaborative Lifecycle Management: Money that Matters is a sample lifecycle project with project areas and associations in Rational DOORS Next Generation, Rational Software Architect – Design Management, Rational Team Concert, and Rational Quality Manager. [Read more....]  
Development Intelligence – Collaborative Lifecycle Management: The ability to make fact based decisions is fundamental to steering a project to a successful conclusion. Dashboards and reports that surface team activity and trends from actual data provide powerful insight and transparency for making decisions. With the CLM solution all team members have access to the same data. Team members can use reports, dashboards, dashboard mashups, personal dashboards, or a mini dashboard along with a catalog of widgets for displaying a wide variety of information using out of box and custom reports and queries. [Read more....] 
IBM Rational ClearQuest – Collaborative Lifecycle Management: IBM Rational ClearQuest provides Collaborative ALM integrations through its support of the OSLC change management specification and the ClearQuest Bridge. ClearQuest users can use integrations with Rational Requirements Composer, Rational Quality Manager or Rational Team Concert. [Read more.... ] 
In-context Collaboration – Collaborative Lifecycle Management: Collaborate with your team members online, at any time, regardless of geographic location. By conducting online reviews & approvals, or capturing threaded discussions directly on an artifact, teams create a collective understanding of what is most important to their stakeholders. With link previews and feeds team members have information at their fingertips and the power to stay on top of current events. [Read more....]  
Linking – Collaborative Lifecycle Management: Teams collaborate by sharing information. What one team member creates another consumes. The trick is making it easy for team members to find and link related artifacts in another repository without losing or changing their context. Thanks to the Jazz integration architecture and the Open Services for Lifecycle Collaboration specifications, linking artifacts across repositories has never been easier! [Read more...]  
Builds – Collaborative Lifecycle Management: The bridge between development and test is the build. Now testers can track Rational Team Concert builds, see what work-items have been delivered, track the build with a Build tracking record, link builds to test execution results, automatically unblock test executions, and even automate build verification testing. [Read more...]  
Software Product Compatibility Reports for Maximo - An overview of the Software Compatibility Reports tool, used for checking compatibility of Maximo with other Software and Hardware. By Eric LeGuennec
URL: http://www-969.ibm.com/software/reports/compatibility/clarity/index.html
Rational Quality Manager 6.0.3 New & Noteworthy - Rational Quality Manager is an integral part of the Rational solution for Collaborative Lifecycle Management (CLM). For a list of changes to the installation and upgrade process, see CLM and IoT CE 6.0.3 Installation and Upgrade Notes. For a complete list of new and noteworthy items in this release, see the New & Noteworthy Details. For a summary of items in this release, Read more >  
Rational Quality Manager Features that support agile testing for your team: 
Are you new to using TRIRIGA and wonder how do you ever get started with your Preventive Maintenance schedules? I know that when I came over to TRIRIGA, I had some trouble so I am going to go through creating a work plan that includes a service plan and what that means for your task creation. Most preventive maintenance schedules have some kind of job plan - a list of tasks that need to get done and will occur on a schedule, be it weekly, monthly, quarterly, yearly, etc.
The first step is to create your job plan, which is called Plan Work inside of TRIRIGA. This is found under Maintenance -> Preventive Maintenance -> Plan Work. Your job plan is then based on assets, locations or systems. What is a system? A system is a collection of assets or locations. After you have identified if your job plan is for assets or locations, you can go create your Preventive Maintenance (PM) schedule. That's where it really gets "fun"!
So create a new Work Plan that will have the Resource type set to All Resources in Selected Systems. And add 2 Assets to it. Then go to the PM Schedules tab and let's add a schedule for those Assets.
You are going to need to define a Request Class. This request class defines the type of work, like if it's for HVAC , Electrical, Plumbing, etc. Associated with this Request class is what is called a service plan. This service plan identifies information about task creation, SLA's, priority, etc. Knowing the service plan you are using is really important to know but I will get into more on that later.
Now you need to create the pattern or frequency of the schedule. How often will this be needed - daily, weekly, monthly, quarterly, yearly, etc. You can also choose to do shadowing PM's but for this we will not be including that. Once you have identified all that, your tasks are now created. This could take a little bit of time depending on the length of your schedule and how many assets/locations are on it.
Now about those service plans. Here are some examples of how they work.
You have a work plan with 2 assets on it. Create the Preventive Maintenance schedule so that it occurs daily for 5 days. And the service plan is set to create tasks for single tasks. The end result is that it will create 10 tasks in total. 5 tasks for each asset. If you go back and add another asset to the work plan, then another 5 tasks will be added. So each asset will get their own set of tasks. If you are using a system, the functionality will work the same way. The key is the service plan is set to create tasks for single tasks.
Now in another scenario that will also have 2 assets on it but the service plan is going to be set to create single task for all assets. So you have a work plan with 2 assets on it. Create the Preventive Maintenance schedule so that it occurs daily for 5 days. Set the service plan to create a single task for all assets. The end result will be that it will only show 5 tasks because the same task will be applied to all the assets on the work plan. You would have to go look at the association of the task to see all the assets lists. See the screen shot below for an example.
And if you add a new asset to this scenario, it will not add a new task. It will just add another association to the new asset from the task.
So now that you know this, go on and create your work plan for your maintenance schedules!
For additional information on this, you might want to go check out the documentation found here
https://www.ibm.com/support/knowledgecenter/SSFCZ3_10.5.2/com.ibm.tri.doc/msm_topics/c_ops_and_maint_mgt.html
IBM® IoT for Automotive SaaS Development Edition enables you to develop, test, evaluate, and demonstrate the connected car capabilities of the Software as a Service (SaaS) offering in a non-production environment. The development edition is ideal for exploring, sampling, and demonstrating potential automotive applications in a test environment that has a maximum of 100 registered vehicles.

Featured support
IBM IoT for Automotive Development Edition includes all of the features and benefits of the standard offering for development use only and has the following limitations:
| Support feature | Details |
| --- | --- |
| Connectivity | Supports a maximum of 100 connected vehicles per environment |
| Storage | Provides a maximum of 1TB of data storage space |
| High availability (HA) | Not supported |
If you are building an automotive solution to support more than 100 registered vehicles and large volumes of data for a production environment, you will need to purchase the full IBM IoT for Automotive SaaS offering.
More Information
For more information about how to purchase IBM IoT for Automotive SaaS, see https://www.ibm.com/hk-en/marketplace/iot-automotive-industry/purchase.
As we approach the end of the first quarter we thought we'd send a reminder about some of our Watson IoT product versions and supported platforms that are coming up for End of support.
The following product versions are currently scheduled for end of support in April 2017:
| | | | |
| --- | --- | --- | --- |
| Program number | Program release name | VRM | Withdrawal from support date |
| 5724-U29 | IBM Maximo® Asset Navigator | 7.1.x | April 30, 2017 |
| 5725-F25 | IBM TRIRIGA® Portfolio Data Manager | 10.2.x | April 30, 2017 |
Related announcements:
IBM TRIRIGA Portfolio Data Manager 10.2.x
Note:

Because the upgrade process can be complex, it is highly recommended that you reach out to IBM Global Services or a certified IBM Business Partner for assistance.



Refer to this previous blog post for general information about Watson IoT Support Lifecycle Resources: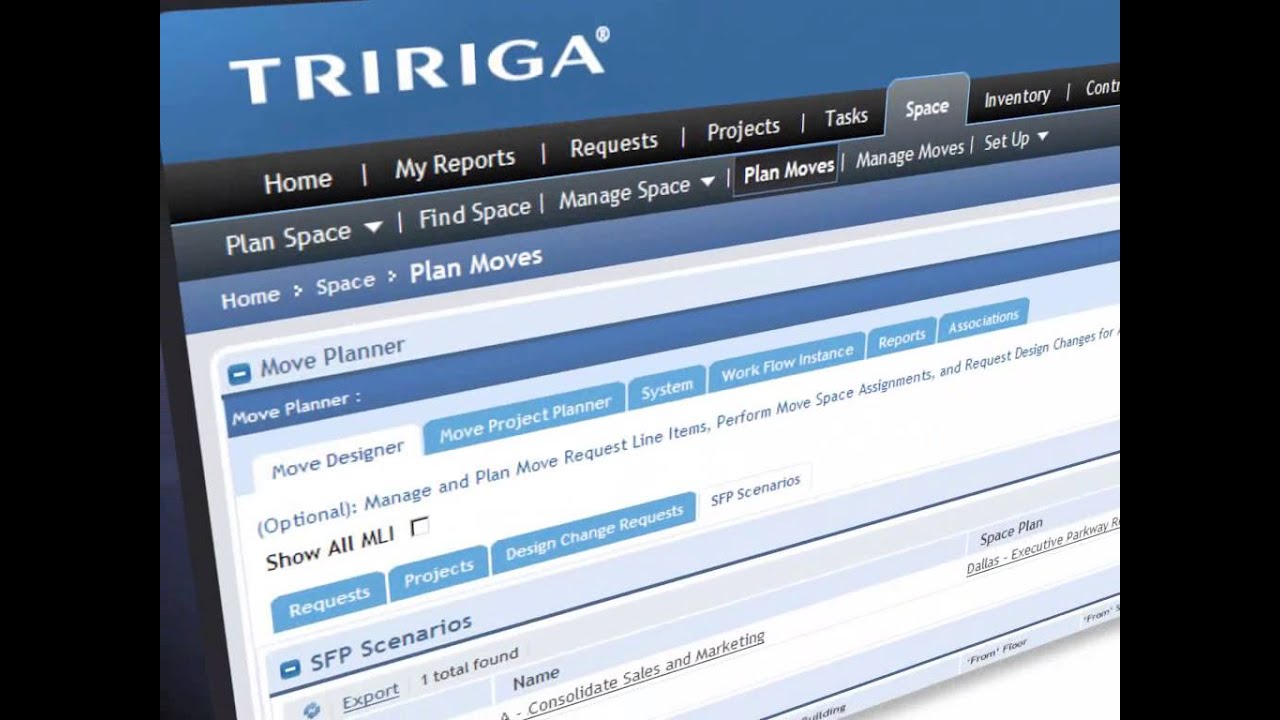 IBM TRIRIGA Support is committed to every client's success. To that end, we collaborate with our clients to determine when critical deployments will occur.
We treat new implementations, new function, upgrades, fixpacks; soft and hard go-live dates are all considered deployments.
When a client reports a deployment to us, we collect as much detail as possible, product versions, what is being deployed, what the risks are and more are included in the information our clients provide to us.
Support maintains a living database of these events and collaborates as a team when one is upcoming.
Our on-call engineers and duty managers are notified and we analyze known issues with the given deployment to make our clients aware.
The end result is you, the client, are aware of known issues and the IBM team is prepared for calls on the event. In this way, IBM's support moves from a more heavily weighted reactive approach to one that is more proactive.
Rational Team Concert 6.0.3 - Integrated web editor: This video demonstrates the integrated web editor for Rational Team Concert client (6.0.3) for Microsoft Visual Studio.
Capture and Organize Requirements – Overview – Rational Doors Next Generation: Where are your team requirements? Define your business needs in one place. Business needs come in many different forms, formats and language. Bringing them all together in a single place, removing redundancy, and connecting interrelated content is the first step to requirements definition and management. Rational DOORS Next Generation is IBM's next generation Web based team [Read more ...] 
Extend the Functionality – Overview – Rational Doors Next Generation: Extend the requirements functionality, and make it work for you! IBM Rational DOORS Next Generation provides a client extension API that you can use to extend the functionality of the tool by using technologies that you already know, such as HTML and JavaScript. You can create and host a catalog of extensions on a server so [Read more ...] 
Maximo, Capture diagnostic info for performance problems- Capturing WebSphere level diagnostic information to help diagnose Maximo performance issues by May On
Analytics and the cloud: The Internet of Things - by Steven Lockwood, Executive Information Architect, IBM 
This is the second in a series of blogs on analytics and the cloud. Read our introduction to the series, Analytics and the cloud: A perfect match. In this segment we will consider the rise of the Internet of Things (IoT), analytics used on that data and how the cloud can be utilized to drive value out of instrumenting a very wide range of "things."  
This is clearly an important topic simply due to the growth in the IoT market. A great deal of data is available that speculates on the rate at which the worldwide market may continue to grow. The International Data Corporation estimates, for example, that the worldwide IoT market of roughly $700 billion in 2015 will grow to $1.70 trillion by 2020. Further, Gartner estimates that the number of connected devices will grow by 30% from 2015 to 2016 alone, reaching 20.8 billion connected devices by 2020.