The cloud is everywhere, and it drastically changes the way information is stored and shared. Cloud computing forces organizations to apply new business models, and teams have to re-invent the way they develop and deliver applications. In this article, Jean-Louis Marechaux presents ten reasons why you should consider IBM Bluemix if you plan to create and deploy cloud applications. With extensive support for mobile and web applications, Bluemix provides all the services you need to your develop your next brilliant idea.
Bluemix is the IBM platform-as-service (PaaS) that combines the strength of IBM software, third-party and open technologies. Bluemix provides DevOps in the cloud -- an open, integrated development experience that scales. If you have heard about Bluemix capabilities, you may already feel that it would benefit your organization. But if you are not sure why, here is a list of reasons to consider Bluemix for your next application:
1. Cloud is mainstream
2. Microservices architecture
3. Catalog of reusable services
4. Alignment with the IBM DevOps approach
5. Comprehensive collaborative environment
6. Support for hybrid cloud strategy
7. Flexibility for development teams
8. Polyglot programming
9. Prototype apps in minutes
10. Easy deployment
Want deeper details on each reason and a bonus for starting to use the service? Read the full article here: Top 10 reasons to use Bluemix and DevOps Services
Utilizing Microsoft Excel with IBM Rational DOORS- Follow Chris Liverman as he takes you through utilizing DOORS and the DOORS database in doing impact analysis on DOORS requirements as well as update specifications and establish metrics using Microsoft Excel.
Engineers from IoT Support have been hard at work producing white papers that help you navigate through some of the more advanced activities for Rational products. Here are some of the papers published.

Title: Rational license migration from floating to token
Abstract: The primary goal of this paper is to familiarize the key stakeholders involved in a token transition project. The document provides a detailed step by step process involved in a transition. The steps described within this document is a collateral of knowledge gained from various token deployments undertaken by the IBM Rational Licensing Team.
Authors: Indraneel Paul, Edwin Stalin, and Krishna Kumar

Title: Configuring Rational DOORS Help on Citrix environment
Abstract: Rational DOORS uses an Eclipse based help system that can be configured in different modes. Each Rational DOORS client that is installed on a user system can be independently configured in any one of the HELP modes. However, when Rational DOORS is published through a supported terminal or presentation server, a DOORS Administrator can choose to configure common help modes for all users. This document touches upon each HELP mode in the context of a terminal / presentation server. Citrix Xenapp 6.5 is used for testing the scenarios that are presented in this document.
Author: Pallavi Parakh

Title: Differences between Rational Rhapsody 8.0 Statecharts and UML 2.4.1 Behavior State Machine
Abstract: OMG UML and IBM Rational Rhapsody have been evolving in parallel, and some differences were created and expanded over time. Not all graphical notations that are defined in UML specification are supported by Rhapsody. There are certain patterns of transitions you cannot draw due to restrictions imposed deliberately, but not necessarily limited by UML specification. Some of UML features such as deferred event and do-activity are not natively supported today. This document covers such gaps that are found between UML specification and Rhapsody implementation, aiming to help you design statechart more effectively and enable easier interchange of statcharts among UML-based modeling tools.
Authors: Shinji Kanai and Moria Abadi

Title: DOORS TFS Integrations Upgrade Process from TFS 2010 to TFS 2012
Abstract: This white paper provides information on upgrading the IBM Rational DOORS integration when changing from Microsoft Team Foundation Server 2010 to 2012.
Author: Krupa Gunhalkar
Thank you to Indraneel, Edwin, Krishna, Pallavi, Shinji, Krupa and Moria for their contributions!
Image Credit: (cc) Some rights reserved by Marcin Wichary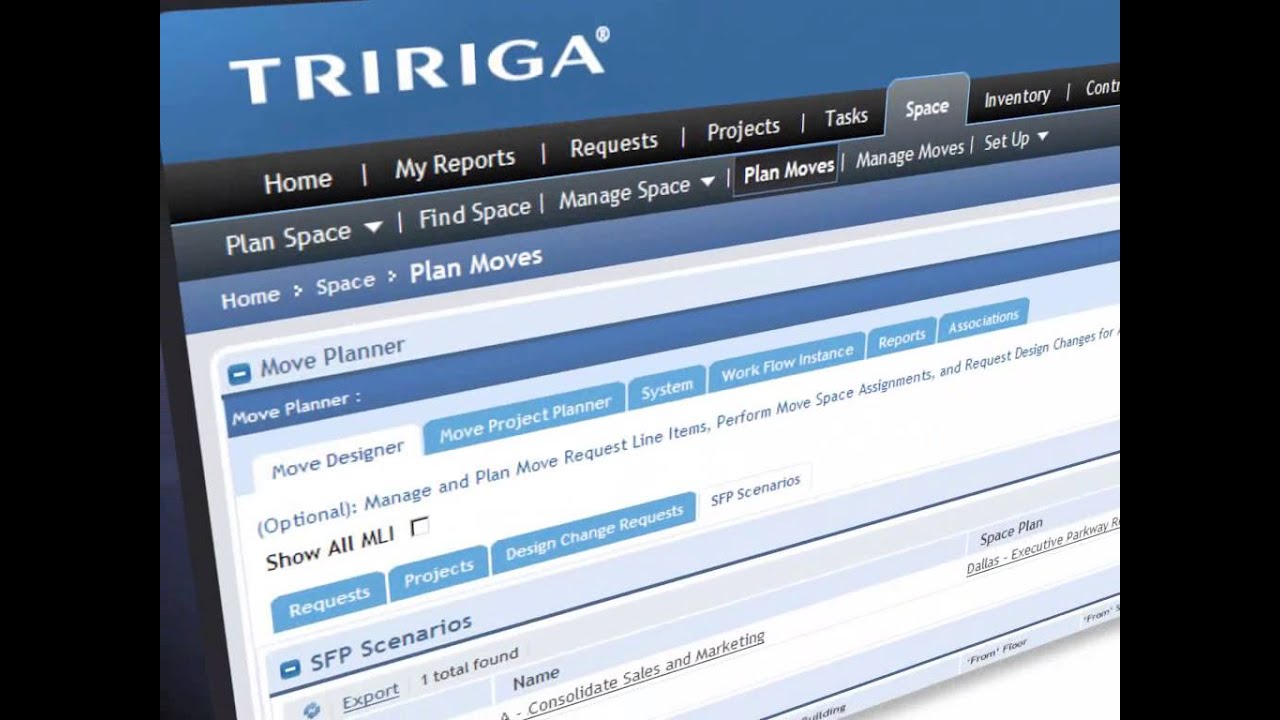 When TRIRIGA got started, the entire focus was to leverage web-based tools to improve process in Capital Projects. The short version was 'stop sending data to everyone and start bringing everyone to the data. This allows the entire project lifecycle to be captured in a more portable way. The benefit to the contractor is savings in time and money via improved communication and greater procurement visibility. The benefit to the owner and end users is better information about what was done during the project, when and why.
Over the years, we have added an additional layer on top of the TRIRIGA project record type called "Program". This new layer allows for greater funding control across projects and fits neatly with the observed behaviors of the majority of our institutional and government clients.
Understanding the value of project management is key to gaining value from the TRIRIGA Projects module. At the heart of a project, budgeting and task data are captured during the entire project lifecycle, allowing a given user a view into the pulse of the project. This information allows for more informed, more timely, decisions for both tasks and resource allocation. In addition, this real-time capture of plans vs actuals enable a clearer view of budgetary trends. Even more capability includes secondary functions, such as permitting, design control / validation, and formal risk management.
TRIRIGA Projects was developed and driven by necessity and has evolved into a powerful solution to capital project management that most organizations cannot live without.
The latest IBM Rational License Key Server White Paper discusses best practices for the IBM Rational License Key Server (RLKS) 8.1.4.
This detailed white paper is geared towards IBM Rational License Key Administrators with information about best practices version 8.1.4, as well as lower versions.
This whitepaper should be relevant to our Continuous Engineering focused clients running DOORS, DOORS Next Gen, DOORS WebAccess, Rhapsody, and Requirements Composer, since all IBM Rational products require a license of some type: http://www.ibm.com/support/docview.wss?uid=swg27046958
IBM has launched a completely new digital experience to get started with the Internet of Things.
This site is the single place where everyone can go through the learning, trying and buying experience of IBM's Internet of Things capabilities. Visit today to get started with the Internet of Things, try IoT Foundation, explore our solutions and offerings, and start playing with IoT for free.
You'll fall in love with the capabilities offered, and better yet: we can support you as you grow from 10 devices to millions of devices with our portfolio of IoT offerings.
Get started today by checking out the featured demos, piloting our IoT Foundation offering for free from the IoT website, and signing up for the stellar webcast session available.
From the IBM Redbooks' 5 Things blog, Moisés Domínguez García outlines 5 Things to know about code development.
From high-level coding concept to code delivery, Moisés tackles the complete paradigm and golden rules. Read more to get the outline view and bullet points, and then find further detailed information in the IBM Redbooks publication SG24-8286-00 Liberty and DevOps, continuous delivery and deployment environment.
The goal of developerWorks Premium is to help developers succeed in the Cognitive Era, so we are VERY excited to see the potential IoT benefits in developerWorks Premium announced earlier this week.
developerWorks Premium is a 12-month, all access membership to a unique combination of tools, skill building and partner networks. Developers get access to the entire catalog of Bluemix services, including IoT Real Time Insights service. There's also an online library of IoT-focused videos, books and podcasts.
To learn more watch the video below about dW Recipes.
At developerWorks Recipes from IBM, novices and experienced developers can access and contribute powerful IoT recipes. This step-by-step tutorial offers a head start on IoT or other applications that connect hardware, run analytics, use machine learning and more. Once you're ready, get started at https://developer.ibm.com/recipes/
Learn more: You get exclusive access to online content from Safari to develop marketable skills. And prove your cloud prowess with the complimentary certification exam to become a certified cloud developer.
Develop more: Get two powerful platforms to develop your applications. Use Bluemix access and credits to rapidly create your app. And, use SoftLayer VM credits to create your development sandbox in the cloud.
Connect more: With membership you become part of a select group. Network with peers and experts by engaging in online support communities and attending key developer conferences at steep discounts.
Sign up for developerWorks Premium today to do more!
IBM Internet of Things Workbench Overview - IBM Internet of Things Workbench quickly transforms your design into working code. http://ibm.biz/InternetOfThingsWorkbench
What is Internet of Things Workbench?
IoTWB is a cloud-based design tool for IoT System Integration engineers to visually design, integrate, simulate, test and deploy end-to-end Internet of Things systems. We are collaborating with IoT developers to understand the pain points, the needs and the opportunities in this space, and looking for innovative way to increase the quality and security of IoT systems while improving the productivity of IoT system development.
Initially, we are focusing on the following aspects:
1. Design & Simulate an end-to-end IoT System - rapid prototyping of IoT system using simple visual design techniques and verification of the system behavior via easy-to-use simulation.
2. Integration of device Software - the embedded device maker integrates detailed device designs with the overall system to verify interfaces are aligned and verify system level behavior.
3. Testing - from within their testing environment, the IoT developers uses IoTWB to validate test cases and perform system level testing before the real system is operational.
4. Design Based Security - ensure the devices and the overall system meet security best practices with minimal coding.
5. Analytic Services - the IoT developer can integrate a range of 'off the shelf' Analytic services into their system using simple APIs.
How can you be involved?
IoTWB is released as experimental service in IBM Bluemix and you can test it first hand by exploring IoTWB experimental service. We are looking for early IoT developers and organizations adopters that are willing to take this journey with us and influence the future of IoT systems development.
Want to learn more? Feel free to contact us at at fariz@us.ibm.com and we will be happy to engage.
Take Care, Fariz Saracevic (@FarizSaracevic)
IBM Internet of Things Workbench Product Manager
As seen on the Jazz.net blog: A DevOps transformation
Mario Maldari and Albert Tabachnik take you through the journey of a system test organization in transforming itself into a continuous delivery, DevOps model. In a DevOps Continuous Engineering environment, with accelerated timescales, it is ever more important to focus testing efforts on those features and platforms that are most critical to your customers. The Collaborative Lifecycle Management (CLM) system test organization challenged itself to transform to meet the demands of our business and our clients. We started off by analyzing our time investment, and shifting our focus to areas that needed greater investment. We optimized and standardized on a set of "Golden Topologies" that represent a core set of topologies used by our customers. We invested in our automated deployments, effectively streamlining our server setup and deploy process. We moved to a "solution test" model and streamlined our resources and test scenarios. Once the foundation of our transformation was laid down, we began automating our scenarios and running them daily in the pipeline, while allowing testers to focus on other areas. Overall, our transformation has allowed us to better react to how our development teams operate, as well as align our testing with how our customers deploy and use our solution...
Maximo 7602 - New Feauture - Invoice Cost Variance Report - In the Maximo 7.6.0.2 release, the new Invoice Cost Variance Report for LIFO/FIFO items is delivered. This demo highlights the new report, what variances it contains and how it can be applied in your environment. Demo by Pam Denny, Maximo BI Architect/Designer
Maximo76 ReportOptions Comparison - Introduces reporting options available in Maximo 76. The demo them provides a comparison of reporting features you may want to consider when selecting a reporting tool or tools for your Maximo environment. Demo created by Pam Denny, Maximo Report Designer/Architect.
One of our business partners, CloudOne, has been running a series of blog posts on Industrial IoT on their site. Make sure you don't miss their informative and detailed posts:
What is Industrial IoT and Why Should I Care
How to Design, Test and Deliver Embedded IoT with DevOps
Connecting Industrial IoT Business Systems to Utilize Data
Why Device Messaging is Crucial to Industrial IoT
Where Industrial IoT is Built
CloudOne offers an IoT platform built to capitalize on your current expertise in plant and factory operations while bridging the gap between all of the other elements that are involved in connecting systems and products. Contact CloudOne today to find out more about how plant and factory operations can be made IoT ready.
If you're a TRIRIGA user, by now you know some of the great features of this platform/application based tool. Today TRIRIGA has a powerful platform capable of managing and manipulating data in ways it is hard to imagine. Using this platform, the IBM TRIRIGA team has built a collection of targeted applications to meet the needs of several industries including Real Estate Management, Workplace Reservation Management, Capital Project Management, Facilities Management, Operations and Maintenance Management, and Environmental and Energy Management. This collection makes up the key elements of an Integrated Workplace Management System (IWMS). Add to that the full featured set of tools including integration, data loading, form and workflow building, and much more and you have the makings of some real ROI.
Our most recent platform release more fully embraces HTML5 and reduces the number of Java Applets used which have many client computer implications. Of course it includes some code fixes and enhancements too. The result is not only improved functionality but the ability to use a wide array of current browsers including IE, Firefox, Chrome, and Safari. All of this brings value to your implementation of TRIRIGA and we strongly recommend adopting this new TRIRIGA Platform.
To get the most out of TRIRIGA, you will need to upgrade your applications as well. Although, older applications will continue to run on the newer platform, the new functionality built into newer applications will not be there. While there are many benefits to upgrading just the platform, there are many more when you upgrade both your platform and applications (note, you cannot upgrade applications beyond the level of the matched platform level).
One last but certainly not least reason to upgrade is supportability. IBM TRIRIGA makes every effort to stay current with its supporting technology but as the technology business changes at an ever increasing pace, we can only support our products on the technology they were built on for so long. Generally, we try to support our products for 5 years but there are sometimes reasons beyond our control that cause us to end support for products earlier than that. When End Of Support (EOS) is eminent, we work hard to notify clients many months or even years in advance. All clients and users should sign up for notifications on any IBM products you use at the following link:
http://tinyurl.com/IBMSupportNotifications
The table at the link below shows products that have already reached EOS as well as the list of products we currently support. Note that IBM is unable to accept PMRs on products that do not have a support agreement that covers them. As of today, all TRIRIGA Platform versions prior to 3.3 are EOS and all applications prior to 10.2 are EOS.
https://www.ibm.com/developerworks/community/wikis/home?lang=en#!/wiki/16665262-0aef-427f-8fa8-dcfcc66a26ff/page/Supported%20Versions
Check out these two quick articles to learn more about Rational DOORS Next Generation's tracing and linking features:
5 minutes of smart: Tracing project requirements - By using an automated tool to facilitate tracing project requirements (in this case, Rational DOORS Next Generation), you can take charge and make managing project requirements a smooth, continuous process.
5 minutes of smart: How to link requirements to development artifacts - An important initial task to successfully manage requirements in a development project includes linking requirements and artifacts. Choosing the correct link type is key. Learn about links types in a typical RM tool such as Rational DOORS Next Generation. You can also experiment with the DOORSng tool in a 60-day free trial.
You can expand your tracing skills for free. IBM Rational DOORS Next Generation, the automated requirements management platform, makes following the links between a requirement and its origins, a requirement and other requirements, or a requirements and other artifacts, much easier. As an experiment, sign up for the fully functional 60-day free trial of DOORS Next Generation and re-manage a project you've already finished for comparison, create a new sample project to manage, or start building requirements management for a project you're about to begin for a client.
Rational DOORS Next Generation now lets you create client extensions. Extensions are complete web applications that run inside a dedicated area of the DOORS user interface, allowing users to embed custom web content. IBM Bluemix provides a powerful and easy-to-use platform for hosting web applications and extensions.
Integrate Rational DOORS Next Generation and Evernote, Part 1 - In this tutorial, the first of three parts by Steven Wood, IBM Advisory Software Engineer, see how to use Node.js and the Evernote JavaScript SDK to connect to and access content in the popular note-taking software.
Integrate Rational DOORS Next Generation and Evernote, Part 2 - In this tutorial, the second of three parts, see how to build a web front end using the Express JS framework, and how to allow users to authenticate to the popular note-taking software Evernote using OAuth instead of using a single developer token.
Integrate Rational DOORS Next Generation and Evernote, Part 3 - In this tutorial, the last of three parts, see how to build a web front end using the Express JS framework, and how to allow users to authenticate to the popular note-taking software Evernote using OAuth instead of using a single developer token.
In this 3-part series, you've seen how to build an integration with Evernote. We started with the API and moved on to building a standalone Node.js web application that allows users to browse their Evernote data. Then you saw how to adapt this web app into a DOORS Next Generation extension. I hope that this example has given you a taste of what can be achieved with DOORS Next client extensions and a sense of how easy it is to build and deploy your own extensions using Bluemix.
Free trial: Try Rational DOORS Next Generation free for 90 days. Let this platform for global team collaboration help you manage requirements more effectively and share common administration of users, servers, and projects.
IBM has been delivering Internet Of Things solutions for a Smarter Planet even before the campaign launch in 2008
INTELLIGENT- Leveraging the data generated by digital technology provides intelligence to help us do things better, improving our responsiveness and ability to predict and optimize for future events
INSTRUMENTED- Digital technologies (sensors and other monitoring devices) are being embedded into many objects, systems and processes
INTERCONNECTED- In the globalized, networked world, people, systems, objects and processes are connected, and they are communicating with one another in entirely new ways
Check out this Introduction to the IBM IoT Foundation on Slidshare:
I am new to the IBM TRIRIGA Support organization, working as a Level 2 Support Engineer. It has been my observation when reviewing PMR's that there is a lot of time spent going back and forth between the customer and the support engineer. It seems to me that this is due, in part, because not enough information was initially provided. Many times I have seen, in a PMR, that the customer is getting some error. Sometimes they just say they are getting an error or they may report the specific error with no information about how it happened, what version they were using or what they were doing. Many times there are vague steps with our client thinking that TRIRIGA engineers should know what they are trying to do.
I wanted to share what happens in support so that clients might understand why information about a problem is so important. When support receives a PMR we try to reproduce the issue based on the information given to us. If we are not given enough information, we are forced to collect it by making requests that can take days or even weeks to accomplish. Time zones play a role where each email can take a full day to get to the right people and get a response. In some cases, if we are provided with not enough information we may fail to replicate the problem which does not mean it is not an issue, it just means we may have replicated incorrectly because we are missing information or there are configurations or customized workflows that we do not have. There could be something in the way that the customer is doing something versus how the support engineer is doing something, because with software, there can be more than one way of doing something. If we need to get additional information it just takes that much more time.
We recognize that your time is valuable and it can be frustrating going back and forth to get the necessary information to reproduce an issue. What would help us in IBM TRIRIGA Support, is when entering a PMR, clients provide detailed step by step instructions as if you were asking your non tech-savy grandmother to reproduce. It may sound corny but it really is all in the details. As I mentioned, there could be more than one way to do something and left to our own devices, we might not do it the same way as you (the customer), so the more details the better.
If you have ever cooked and followed a recipe you are following steps. You might think of that approach for entering your steps to reproduce an issue.
Who are you logged in as? (what security rights are involved)

Use click by click instructions since using an icon vs a menu selection may produce different results
For example:
Login,

click <link>,

click <icon>,

choose <action>,

press enter
etc
Your time is valuable and we recognize that. The more detailed you are with your initial entry on the PMR, the less time spent going back and forth trying to get the steps and more time can be spent on reproducing and resolving your issue.
Remember, we do have a document we often call a "Must Gather" or "Information To Collect" document for TRIRIGA PMRs. You should always submit this when you open a PMR. You can generally fill it out and save it so you always have it handy to attach to PMRs, just remember to update it when something changes. See it here:
http://www.ibm.com/support/docview.wss?uid=swg21961411
If not, you should be....
We have a thriving IoT community in the forums on dWAnswers. With a heavier focus on the Internet of Things Foundation and its service on Bluemix, you'll find a treasure trove of informational posts helping you work through errors and problems, or learn the tools at more advanced stages.
So head on over to dWAnswers and check out the IoT tag. Follow it for update notifications of new questions, and while you're there, check out some of the related tags too... I'm sure you'll find something useful there, and perhaps even have some answers to provide from your own experience and skills.
Join today and find the answers you need on developerWorks Answers!
Introduction to IBM Rational DOORS Next Generation- Using office tools for requirements management is like using scissors to cut your lawn. Use the right tool with Rational DOORS Next Generation.
Check out the Doors Next Generation free trial today and see how it has requirements management redefined: http://ibm.co/DNGTrial.

IBM DOORS Next Generation is a web-based requirements management solution for complex software and systems engineering environments. This playlist is for anyone who wants to learn about IBM DOORS Next Generation. The topics are at a high level, providing an overview of key use cases and product features.
How can you connect your smart devices through Bluemix? How can Bluemix ease your transition into the Internet of Things?
Join IBM IoT subject matter experts in a tweet chat on Wednesday September 2 from 11:00 am to 11:30 am US Eastern Daylight Time.
The hashtag for the conversation is #AskBluemix. To participate, tweet your questions during the designated time using the #AskBluemix hashtag, and be sure to follow that hashtag in your Twitter feed. You can also participate at CrowdChat: https://ibm.biz/AskBluemix.
We'll address questions like what types of devices can use the Bluemix IoT Foundation service, how to register devices, and what are the associated costs. You can also find out about required protocols, getting assistance, and sample code to get you started. We anticipate many questions specific to the Bluemix IoT Foundation, but will also touch on IoT architecture, and getting enabled with Bluemix services.
Subject matter experts will join us from the IBM IoT Foundation Development, Support, and Services teams, including:
Dr. Ben Bakowski — messaging and IoT expert from the IBM development lab in Hursley
Bryan Boyd — sample app developer from the IoT Foundation team in Austin
Paul Slater — Hursley-based developer who provides support for Bluemix IoT customers
Remember to participate, tweet your questions during the designated time using the #AskBluemix hashtag—and remember to follow @IBMBluemix. We'll summarize the tweet chat in a follow-up blog post.
This post Ask Bluemix experts about the Internet of Things was authored by Ralph Earle and appeared first on Bluemix
Hi there! You may already know me. I have posted a number of entries to Asset Management blogs. Mostly, they are step-by-step (with screenshots!) on how to install, upgrade, migrate and configure Maximo Asset Management.
The graphic for the Asset Management blogs says: connect, learn, and share with the experts. In my case, I learn and share at the same time. My product is Maximo Asset Management. My support area covers installation, configuration, upgrading and tuning Maximo in a wide range of environments. My blog entries over there cover that territory exactly.
My method is straightforward. For example, I learn how to install Maximo 7.6 with WebSphere and DB2 on Windows Server 2012. This part takes a while. In my case, I was a small part of the team that developed the Installer. More on that later.
So, long before the product was released last December, I requested a Windows Server 2012 VM with enough memory and disk space to install the product. I downloaded the newly-posted images for Windows 2012 64-bit, expanded them, and, following the latest installation documentation, installed the product. All the time, I took screen shots on every screen, taking note of what I changed from the default values, and why. Then I wiped out the VM (reverted to basic OS snapshot, actually) and did it again. And again. And again. I changed some of the variables: installed to Oracle, installed to SQL Server, installed a second Maximo instance, and so on.
Then I rolled it back again, and started writing the blog. Using the screen shots and notes I had taken, I wrote the blog draft like this:
First, download the product from Passport Advantage (http://www.ibm.com/software/passportadvantage/). Make sure you extract each download into the same directory. When finished, it should look something like this (01-instwdirectory)
Double-click on launchpad64
The welcome screen (02-welcome)
The installation planning screen (03-installationplanning). Here you can access the installation documentation directly from the IBM web site. You will need this to install the middleware and Maximo properly. I strongly recommend that you download it.
The prerequisite verification tool is a command line interface (CLI) tool that helps you ensure that you have the proper OS versions and resources available on your target server. (The product installer performs some of these tests as well.)
Select Install Product
The install product screen (04-installproduct)
The final result is a bit more lucid than my draft, starting here. I published the first entry the day Maximo 7.6 came out. I'm very proud of that entry and my ability to get it published on release day.
Now, how is this blog different from the Asset Management blog? The key is in the title: Notes from IoT Support. Here, I'll write about supporting Maximo, not just how to get it running and keep it running. When I crib from the Asset Management blog, I'll condense and summarize. To take from my example above: My entry on Installing Maximo 7.6 would briefly cover the installation steps, then touch on the experience of installing it.
What did I mean earlier by being a small part of the Installer team? Well, I'm not a programmer, or a project manager. I'm a support engineer. My job is to help everyone install, configure, upgrade and tune Maximo. My perspective during the project was two-fold: What's it like to install from the point of view of someone installing Maximo? Secondly: What's it like to support someone or a team installing Maximo? The questions keep coming: What do I need to learn and share about installing Maximo 7.6? How is it different from earlier versions? What's really different from installing early versions? What may be obvious to the experienced product installation team member may not be so to me, or to you. Where are those places? What is going to trip up the professional Maximo installer? What will the new Maximo administrator see when he or she does that first double-click? How do I explain installing Maximo on the phone without the assistance of visual aids? What can I post, or write into a technote or FAQ, that will make it clearer and easier for someone installing Maximo? That's my job, too, and I like it.
What I bring to the Maximo 7.6 installer team is the ability to put myself both in the installer's and in the support engineer's chairs. Even though I am pretty experienced at installers and installing Maximo, there's always a first double-click for me, too.
Keep in mind that I have some expectations of anyone who installs Maximo, the chief one being that this is not like downloading an app on your Galaxy, or installing Office on your Mac. I hope you read and review product documentation, explore our landing pages, search and search again for information on how to do it. No double-clicking and hoping for the best.
Keep an eye out here for my future posts on Maximo installation topics and, as always, let me know what you think.
Rich
On July 29th IBM announced the launch of a new community, IBM developerWorks Recipes, designed to help developers – from novice to experienced – quickly and easily learn how to connect Internet of Things (IoT) devices to the cloud and how to use data coming from those connected devices. Users of developerWorks Recipes can tap into IBM's platform-as-a-service, Bluemix, to implement step-by-step tutorials for embedding advanced analytics and machine learning into IoT devices and applications.
Read the full press release here: http://www.ibm.com/press/us/en/pressrelease/47399.wss
And check out the new IBM developerWorks Recipes space here: https://developer.ibm.com/recipes/
In this two-part blog series, Bruce Powel Douglass, Ph.D.(Chief Evangelist, IBM Analytics) discusses security in the Internet of Things world, both in terms of the connection and well as the devices themselves.
Securing the Internet of Things. Part 1 – Security in a world of connected devices: Time was when smart embedded devices needed little or no security. They were, for the vast majority, disconnected devices that performed simple dedicated functions. Now, as we hear ever more about the Internet of Things (IoT), it seems everything is connected over the web. Washing machines are connected over the web. This allows unprecedented capabilities for both consumers to connect and manage their lives and for vendors to improve services, monitor usage patterns, deliver updates, and address emerging markets. It is not, however, without risk. [Read more]
Securing the Internet of Things. Part 2 - Securing the 'Things' of the IoT: In my last post I discussed the overall challenges of securing the Internet of Things. In this post I focus primarily on the "Things" of the Internet of Things. Certainly securing the cloud end is important as well, but there has always been far more emphasis on cloud security than on device security. I think there are a number of essential aspects of a development environment for designing secure systems [Read more]
IBM IoT Support YouTube channel
The Internet of Things now has a new YouTube channel which can be found here:
Currently the channel hosts more than 60 Maximo videos created by Support and Development with more to come.
Many of the videos give step by step demonstrations that can help with configuration and use of Maximo.
Titles now available on the channel include ...........
Maximo 7.5 Hiding the toolbar in all applications
Maximo 7.5 Hide the Goto and Startcenter buttons
Maximo 7.5 Clone an application
Maximo 7.5 How to create and associate CFWs
Maximo 7.5 How to Create a RFQ
Maximo 7.5 How to usePreventive Maintenance
Overview: What's new with BIRT reporting in Maximo 76
What's New with Cognos in Maximo76
Overview of new Maximo 76 Ad Hoc Features
Maximo 76 - Ad Hoc Reporting - Edit Tab - Part 6
Maximo 76 - Ad Hoc Reporting - Format Tab - Part 5
Maximo 76 - Ad Hoc Reporting - Summary Tab - Part 4
Maximo 76 - Ad Hoc Reporting - Calculations Tab - Part 3
Maximo 76 - Ad Hoc Reporting - Content Tab - Part 2
Maximo 76 - Ad Hoc Reporting - Style Tab - Part 1
Maximo 76 New Inventory Transaction Reports
Maximo 76 Report Server Limits
Maximo 76 Report Administration Cancellation
Maximo 76 Request Page and Configurable Columns
Maximo 76 BIRT Report Export Options
Maximo 76 Ad Hoc Expression Library Introduction
Maximo 76 Calcuations in Ad Hoc Reporting Introduction
Maximo 76 Summaries in Ad Hoc Reporting Introduction
Maximo76: BI BestPractices Ad Hoc Preview Limits
Maximo76: BI BestPractices AdHoc Security Options/Access
Maximo76: Creating Cognos Reports/Dashboards with CW and CWA Part 6
Maximo76: Creating Cognos Reports/Dashboards with CW and CWA Part 5
Maximo76: Creating Cognos Reports/Dashboards with CW and CWA Part 4
Maximo76: Creating Cognos Reports/Dashboards with CW and CWA Part 3
Maximo76: Creating Cognos Reports/Dashboards with CW and CWA Part 2
Maximo76: Creating Cognos Reports/Dashboards with CW and CWA Part 1
Maximo76: Cognos Metadata - Review Security Restrictions - Part 5
Maximo76: Cognos Metadata - Open in FM - Part 4
Maximo76: Cognos Metadata - Publish ROS - Part 3
Maximo76: Cognos Metadata - ROS Business Rules- Part 2
Maximo76: Cognos Metadata - Create ROS - Part 1
Maximo 76 Cognos Reports Introduction
Maximo 76 Trending Workspaces (BI Packs) Introduction
Maximo 76 Application Workspaces (BI Packs) Introduction
Maximo 76 and Cognos - Business Analyst Use Case Demo
Maximo 7 No email on internal security password change
Maximo 7.5 Default button functionality
Maximo Creating a datastore for the Maximo Integration bus
Maximo 7.5 Using the WorkLight Config Tool to deploy AnywhereWorkManager.war
Maximo 7.5 Adding an image record
Maximo 7.5 Creating a new Start Center
Maximo 7.5 Deploy web services
Maximo 7.5 Setting up Doclinks for Maximo and WebSphere
Maximo 7.6 Moving icons in the toolbar and navigation bar
Maximo 7.5 Generate request page for a report
Maximo 7.5 How to delete a report
Maximo 7.5 How to duplicate a report
Maximo Enabling MDB on all members of the MIF cluster
Maximo 7.1 Increase The Workflow Design Canvas
Maximo 7.5 Query By Example ( QBE )
Maximo 7.5 Performance Information Logging
(article originally posted by DavidLeftwich on the Asset Management Community Blog)