The developerWorks Connections Platform is now in read-only mode and content is only available for viewing. No new wiki pages, posts, or messages may be added. Please see our FAQ for more information. The developerWorks Connections platform will officially shut down on March 31, 2020 and content will no longer be available. More details available on our FAQ. (Read in Japanese.)
Problem Description:
If you are getting an error message that states, "Current browser does not support native SVG." Internet Explorer 11 64bit (IE11) does support native SVG as delivered.
Customer tested with Firefox and did not get the message. However, when the customer tests other environments at their location with their IE11 browser native SVG works ok.
The conflicting tests of IE11 working on other environments and FireFox working in the environment where IE11 does not makes this tricky to troubleshoot. We will use a test SVG file to test the browser locally and then test the SVG file on the web server to see if it works from both locations in IE11. If the file will test ok on the local PC, but fails on the web server, this indicates a web server configuration issue.

Testing Browser:
First, create a simple SVG file for testing. Simply create a new text document and copy and paste this into it"
<svg xmlns="http://www.w3.org/2000/svg">
<circle r="90"/>
</svg>
Once this is copied into the file save the file to a known location on your computer and name it "simple.svg".
Now, open your browser and find and open the simple.svg file that you created. If you can see part of a black circle in the top-left corner of your browser after opening the file, your browser should work with native SVG. The circle part will look something like the example below:
Testing the web server:
Place the same file that you tested on your PC onto your web server and using the web server url with the file location and name included, see if your browser loads the SVG file and if you see the circle part as you did in the previous test. If this test fails, you most likely have a web server configuration problem. If that is the case, please consult your web server vendor for help with configuring your web server to work with native SVG.
How To: Reassign Pending Approval Records for a Person in IBM TRIRIGA
A person could leave a company or an organization for various business reasons including termination, retirement, layoffs, new job role / promotion in a different organization, or departmental re-organization. In the IBM TRIRIGA, this person (user) could have pending Approval records in the system that needs to be reassigned. IBM TRIRIGA has a process to address this business need. It can be accessed from the menu: Requests > Manage Requests > Other > Reviewer Admin.
The "Reviewer Admin" form allows an admin user to reassign the Approval records that are pending the person leaving the organization. On the form, the user will select the 'Currently Assigned To' person and the 'Reassign To' person then click 'Create Draft' and 'Issue' to process it. Then, processing occurs to update the 'Currently Assigned To' person's Approval records to indicate each has been reassigned. The system also creates a new Approval records and assigns to the 'Reassign To' person. Standard request processing continues and it completes the Reviewer Admin record. At this point, the 'Reassign To' person has pending approvals assigned to review and take action on.
In summary, the 'Reviewer Admin' functionality in IBM TRIRIGA assures that pending approval records are not lost in the system when the business situation of a person leaving the company or an organization occurs.
Reblogged from the TRIRIGA Wiki:
https://www.ibm.com/developerworks/community/wikis/home?lang=en#!/wiki/IBM%20TRIRIGA1/page/Reassigning%20Pending%20Approval%20Records
How to configure Reverse Proxy for CLM - Part 1: IBM Rational Collaborative Lifecycle Management v5.0, IBM HTTP Server v8.5.5, configuring reverse proxy for CLM, presented by Shradha Srivastav.
And don't miss the other parts to this series, noted below for your convenience:
Managing your security groups in TRIRIGA
There are some things to know about managing your security groups in TRIRIGA. Out of the box, TRIRIGA comes with pre-defined groups based on various roles. You might be able to map one of your roles to an existing security group. But if you have a need to make additions to an existing group, then it would be best to copy the group that it closely resembles. Then you can modify it for your needs. It is best to know what out of the box groups offer and what your needs will be. Then you can determine if you can use an existing one or create a new one. It is a best practice to copy an existing group and make changes to the copy if you need to remove or add access. This way if something is not being granted correctly, you can refer to the out of the box role to see if the problem still occurs.
It should also be noted that you do not have to define one giant security group if you have a user who might have multiple roles. For instance you might have a user who is a Lease Manager but might also have a role with Facilities Maintenance. You would associate the user to 2 different security groups – one for Lease Manager and the other for Facilities Maintenance. This way, if you end up with security issues, the best way to troubleshoot them is to remove groups until there is 1 associated to the user. Test. Then remove that group and add another one.
The exception to coming security groups is the Administrative group. This is a group that should not be copied. This is because it is a special group with special privileges. Copying this group would not copy all the privileges. You can certainly add users to this group. But as mentioned, this is a special group. You might not want to have all users in this group. Instead, you would want to consider putting your Administrative users in the TRIRIGA Application Administration group. This group has most, if not all Administrative privileges that would be needed by an Administrator.
If you do have a need to create your own security group, then it is best to first map out the access that you want it to have. See if there is an existing group that resembles what you are looking for. Then copy it and modify to what you need. Copying an existing group and then modifying is certainly easier than creating a new group scratch.
Another important note regarding managing your security groups is defining if they are specific to a specific organization or geography. Depending on how widespread you use TRIRIGA, you could have your data defined across multiple organizations and geographies. You could have Lease Managers in different organizations and geographies but they would not want to see each other's data so you would have a Lease Manager role for each organization. But there might be some people in a role who would want to see the data across multiple organizations so then the group would have the same access but the organization and geography level would be one level higher to incorporate children in the hierarchy. Once you have defined System Organization and System Geography, then only records that have those fields defined can be accessed. So you need to be careful with the data and access. It is important to note that your group structure can be difficult to manage if your groups combine System Organization, System Geography and application security in the same group. The best practice is to use multiple groups and layer groups for each user.
For example, Group 1 defines System Organization security as \Organizations\Greenpoint. Group 2 defines System Geography security as \Geography\North America\United States. Group 3 defines a level of application security as Read access to triBudget. You assign a user to Group 1, Group 2, and Group 3, and the user has the combined security of all groups.
For more information regarding System Organization and System Geography please check out the wiki
https://www.ibm.com/developerworks/community/wikis/home?lang=en#!/wiki/IBM%20TRIRIGA1/page/Security%20Groups
After creating or modify your security groups, it is a good practice to go into the Admin Console -> Cache Manager and clear the Security Scope cache.
If your current version of Rhapsody Design Manager (RDM) is v5.0.2, you can now directly upgrade to v6.0.1; previously you must upgrade to v6.0 first. Note that the direct upgrade process is only supported from version 5.0.2 interim fix (so called iFix) 011 or higher, so you still need to apply the latest iFix for RDM v5.0.2 prior to commencing work. Interactive User Guide was recently updated with instructions for direct upgrade from v5.0.2 to v6.0.1, you will no longer see the warning below when you select v5.0.2 as your source version. See this blog for upgrading Rhapsody Client for using with RDM v6.0.1.
Exploring Maximo Downtime in Watson Analytics! Are you ready for a life-changing data analysis experience? Watch as Pam Denny highlights Liz, a fictional data analyst at a global manufacturing corporation, use Watson Analytics to explore Asset Downtime. She'll begin by simply importing a Maximo .csv file into Watson and have Watson guide her thru various data explorations, and analytic views. She then creates an InfoGraphic Dashboard of her explorations and analytic charts to share with her peer and management team. INCREDIBLE!
You've likely seen our recent announcements including our new IBM Watson IoT division and our new global IoT headquarters in Munich.
As part of that the Internet of Things Foundation is evolving to become the IBM Watson IoT Platform. Along with the new name, IBM Watson IoT Platform has a great new look!
The platform will offer all of the features that you're familiar with and will be expanding with new capabilities across Connect, Information Management, Analytics and Risk Management.
We'll be updating the product, documentation and recipes over the coming weeks, so look out for the changes!
So login today and take a look!
Migrate an application from Azure to Bluemix - Bluemix is an implementation of IBM's Open Cloud Architecture, leveraging Cloud Foundry to enable developers to rapidly build, deploy, and manage applications and services. Although Microsoft Azure, another popular PaaS platform, shares quite a few similarities with Cloud Foundry, several elements still need to be addressed when porting Microsoft Azure applications to IBM Bluemix.
This tutorial will take you step-by-step from creating a Node.js app on Azure and then migrating that app onto IBM Bluemix; it will also give you the key differences between Microsoft Azure and IBM Bluemix from a developer's point of view. [Read more...]
IBM Rational DOORS Next Generation: Basic Navigation - Getting Started with IBM Rational DOORS Next Generation: Basic Navigation By Yianna Papadakis Kantos
In this video we explore basic Navigation within Rational DOORS Next Generation such as the home button and the navigation menu and breadcrumbs. .
The basic layout of the application explored and you will learn how to differentiate between the different pages such as the Projects page, the Artifacts page, and the Open Artifact pages
You will know that there are several ways to located artifacts, including filters, or searches; where to save a view, and where to create a new artifact.
Finally, you will learn how to collapse and expand sections of the UI
GiuCS
270003E2P0
Visits (8879)
You are at your company's IT department, no users are complaining about TRIRIGA for weeks and you decide to do some preventive work.
Where to start? Well, let's take a look at the server.log and see how smoth the system is running...
2016-01-30 01:22:10,896 ERROR [com.tririga.platform.error.ErrorHandler]([ACTIVE] ExecuteThread: '4' for queue: 'weblogic.kernel.Default (self-
tuning)') Report handled exception: com.tririga.platform.error.PlatformRuntimeException: java.io.IOException: Broken pipe[MID-1070145274]
OMG, you see a lot of messages stating Broken Pipe! There is got to be something wrong, right?
Well, not necessarily...
These messages are rather usual in a TRIRIGA system served by Weblogic.
The first question you need to raise is: Is there a problem being observed in the front-end, specially related to performance degradation?
If not, there is no need to take action about those messages
.
If so, there are a few steps you can take to prevent performance degradation related (or even not) with those messages. Engage your DBA and ask for
AWR reports. That should give you a feel for where long-running queries or heavy page loading occurs.
For more performance tuning please refer to the Best Practices under this technote:
"Broken Pipe Exception Error seen in TRIRIGA server.log"
http://www-01.ibm.com/support/docview.wss?uid=swg21974666
No need to say this does not occur in WebSphere
IoTization means to empower your Rhapsody applications with an ability to communicate with other Rhapsody applications, devices or services by sending and receiving MQTT/HTTP(s) packets over the cloud in a secure manner, opening up a way to induce Cognitive/Watson IoT capabilities into your physical devices. IoTization process involves the use of IBM Internet of Things Workbench. The entire IoTization process was compressed into 9 minutes video. This video was particularly designed for busy people who want to understand the entire process quickly.

For those who want to follow every steps to recreate the same environment, watch it once, then adjust YouTube settings to play slower and follow steps. Get the MQTT profile today and follow README.txt to install it. The MQTT profile is provided only for experimental only at this point, and currently supports only MSVC++ to compile the code. Read the disclaimer below before installing it.

Disclaimer

All source code and/or binaries attached to this document are referred to here as "the Program". IBM is not providing program services of any kind for the Program. IBM is providing the Program on an "AS IS" basis without warranty of any kind. IBM WILL NOT BE LIABLE FOR ANY ACTUAL, DIRECT, SPECIAL, INCIDENTAL, OR INDIRECT DAMAGES OR FOR ANY ECONOMIC CONSEQUENTIAL DAMAGES (INCLUDING LOST PROFITS OR SAVINGS), EVEN IF IBM, OR ITS RESELLER, HAS BEEN ADVISED OF THE POSSIBILITY OF SUCH DAMAGES.

We want to hear from you....
Please leave comments in the comments box below or

submit SURVEY from IoT Workbench

, and help us feel how excited you are about the feature, a short or non-English comment are perfectly welcome!!!

This material was produced by Shinji Kanai with assist from following people:
Rhapsody Developer for the feature: Eldad Palachi
Offering Manager for IBM Watson IoT: Fariz Saracevic

Additional Links:
1. IBM: Download link for MQTT profile for Rhapsody v8.1.3 or higher
2. Youtube: IBM Internet of Things Workbench Overview
3. Youtube: IBM Internet of Things Workbench Getting Started Tutorial
4. Bluemix: Bluemix Labs Catalog (IoT Workbench)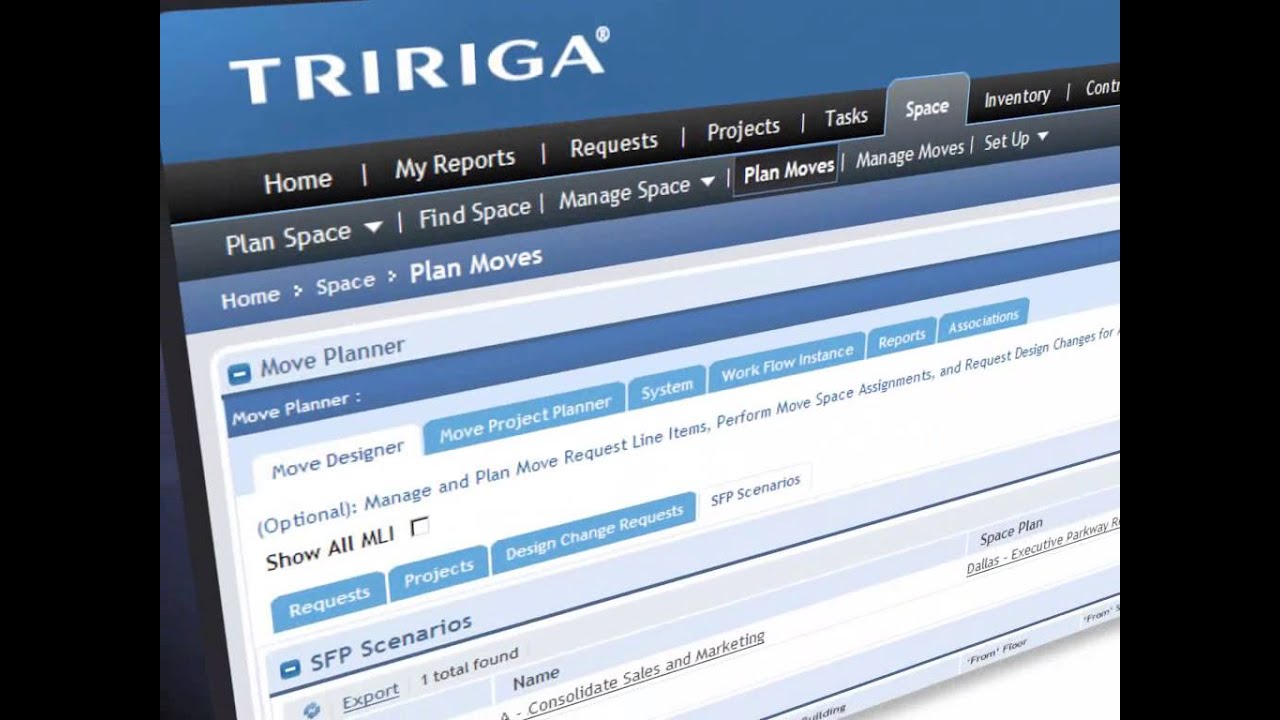 So, you upgrade your version of CAD Integrator and now, when you try to login, you get an error indicating that no valid application definitions exist. Do you think "What sort of dark magic is this?" or do you think something a bit more normal like "What? But I was able to login via CAD Integrator before, why am I getting this error now?" Either way, it can be quite frustrating. Fortunately, the SMC wikis and forums can help shed some light on the issue and help get you to a point where this problem is a thing of the past.
When the 12.x release of CAD Integrator (CI) was first released, Ryan Koppelman created a Wiki on the Service Management Connect (SMC) site regarding application definitions. If you are seeing errors when you are attempting to connect via CI to your IBM TRIRIGA Application, review the information at his wiki entry via the link below.
https://www.ibm.com/developerworks/community/wikis/home?lang=en#!/wiki/IBM%20TRIRIGA1/page/12.x%20Application%20Definitions%20In-Depth
When the 12.1.x release first came out, Martin Burch created a wiki specifically about the "No valid standard application definitions were found. Check the server environment and log." message when attempting to connect to TRIRIGA. The information at the wiki, which you can access via the link below, was for a very specific set of circumstances. Review the information at the very start of the wiki to determine if this may be the cause of the issue in your case.
https://www.ibm.com/developerworks/community/wikis/home?lang=en#!/wiki/IBM%20TRIRIGA1/page/Troubleshooting%20%2812.1.x%29%20-%20No%20valid%20standard%20application%20definitions%20were%20found%20%28Upgrade%20Oracle%20DB%20from%20Clean%2010.3.x%29
Since the Application Definitions require an application component, if you only upgrade your platform and leave your application at a 10.2.x release, you would need to manually load the application definition components. Martin created the following wiki entry about how to do this via the URL shown below specifically for the CI 12.1.x releases.
https://www.ibm.com/developerworks/community/wikis/home?lang=en#!/wiki/IBM%20TRIRIGA1/page/Manual%20Import%20of%20a%2012.1.x%20Application%20Definition
Along these same lines, Martin created another wiki entry on performing the same manual import for the CI 12.0.x releases.
https://www.ibm.com/developerworks/community/wikis/home?lang=en#!/wiki/IBM%20TRIRIGA1/page/Manual%20Import%20of%20a%2012.0.x%20Application%20Definition
You might also want to post a question in the CAD Integrator forum via the link below. You will see entries in that forum from Martin as well as Ed Silky, a principle architect and developer for the IBM TRIRIGA Platform. In addition to posting questions there, you may be able to find an answer in one of the existing forum threads. There are several pages worth of entries in the IBM TRIRIGA CAD Integrator/Publisher forum and I have not searched that forum for all of the possible Application Definition questions that may be found there. But it just may be worth a quick peek, cause you never know who will give you the answer that resolves your problem.
https://www.ibm.com/developerworks/community/forums/html/forum?id=11111111-0000-0000-0000-000000002907
For anyone who is confused as to which release of CAD Integrator is compatible with which release of the IBM TRIRIGA Platform, navigate to the URL below for a blog entry on this subject. The blog contains a compatibility table along with information on how I derived the information in that table.
https://www.ibm.com/developerworks/community/blogs/9e3a5b9d-6a06-4796-a6c1-5137b626e39c/entry/cad_integrator_versions_versus_tririga_platform_versions?lang=en
GET SET & GET SMART - 5 powerful tools you need for business - Collaboration, innovation, productivity, transparency and agility are the five killer challenges facing businesses over the next 15 years according to UK study by recruitment consultancy, Hays Group. This e-guide focuses on the 5 powerful tools business need to feel empowered to face these challenges head on. Through chapters and case studies on Cloud, Analytics, Mobile, Social and Security, this e-guide highlights key measures businesses need to have in place to make their business better , stronger, smarter.
From the Asset Management blog, here are three posts covering new features released with Maximo products under version 7.6.2:
New Features in Maximo for Service Providers 7.6.2 - The latest version of Maximo for Service providers offers new features, such as labor-based price books, customer agreement templates, and updates to customer billing. [Read more...]
New features in Maximo for Aviation version 7.6.2- The latest version of Maximo® for Aviation offers new features to help you maintain the safety of your aircraft and comply with regulations. Several enhancements simplify and improve customer-management and procurement processes, and a new application enables you to schedule work and resources for aircraft and locations. [Read more...]
New Module introduced in Maximo 7.6 - Analytics - I have been asked by a few of my clients about this new module that has appeared in Maximo 7.6. There are 3 applications that are listed under this new module. I have listed a general description of each application and what they are used for. I have listed them below for your reference. [Read more...]
As my role as a new TRIRIGA L2 support engineer grows, I can see many ways a client can help expedite the resolution by following simple best practices. Knowing where to find information and how to use it is a key factor. Let's face it, there is a lot of information out on the IBM sites not to mention the internet. Sometimes it can be overwhelming so I'd like to go through some of the tools available to our users and explain what they are.
Document Control Facility documents (DCF's) - are technotes. Sometimes they are based on a client who had a particular issue and how it was resolved. Other times they may be knowledge our team has and wants to share or clarify. The resolution could be a fix that is in a fixpack or it could be a mis-understanding of how the functionality should be used. One of the most powerful IBM support tools for finding content is our support resource pages. The link below will take you to the TRIRIGA Support Resources page where you will find the most relevant links to most of our client needs. In addition, you will find tabs at the top of that page that will take you to a TRIRIGA help page where single click buttons allow you to quickly find relevant documents to the subject you are searching. Of course you can always search using Google and much of our content that is not protected is indexed there. Content is always being added, so keep on checking.
http://tinyurl.com/TRIRIGASupportResources
Communities - IBM has developed these communities that people can join that relate to a particular industry/solution. For instance, TRIRIGA would follow under the community Real Estate and Facilities Management. http://www.ibm.com/developerworks/servicemanagement/rfm/index.html
This is where you will find some of the many blogs written by people from IBM who have information to share about TRIRIGA. You have the capability to set up notifications to be daily or weekly, so you get notified of when there is something updated and you may want to read. A good idea is a weekly notification where you get a summary of what has been added during the week, so you can then scan and determine what you may or may not want to read.
In addition to blogs, one very powerful aspect of the TRIRIGA community is forums. These are monitored by people from support, development, documentation, services, other clients and more. If you have a question that falls outside the scope of support, for example, a customization question, you can ask it on the forum and you have a world of people who may be able to help you answer it.
Social Media - if you regularly inter-act with a support engineer, you might want to consider following them on LinkedIn, Twitter, or Facebook. They might post / tweet something that will point to a blog post or a community that might be worth a read. It is yet another way to keep informed about the latest news. Depending on how often you use social media, it can be a quick way to find out about something without having to wait for your weekly notification to read about it. You might also hear about upcoming user group events this way as well.
YouTube - You can find some good how to videos if you need to know how to do something. Sometimes it can be easier to watch a short video than to read about it in a manual. You can go to YouTube and subscribe to the IBM IoT Support channel and watch the TRIRIGA playlist.
User Groups - User Groups are a great way to meet other customers and talk about how they are using the product, especially if they are in the same industry as you. They might have found a way around some problem that you are experiencing. Plus you are able to meet IBMer's face to face and ask them questions or find out what is up and coming about the products. They can be as large as IBM's InterConnect which encompasses many software products. Or there are the smaller, regional user groups like TRIMAX which only covers TRIRIGA and Maximo products. These are a valuable way to get information. If you can, you should try to go to one.
How do all these tools help the client? It is sharing information that the client might otherwise have to enter a PMR. Depending on the complexity of an issue, a PMR requires considerable data collection and replication of issues to determine if it, in fact, works as designed, is a defect or may be user error. All these information avenues puts the client in the driver seat. They might see something they might want to consider using in the future or can avoid entering a PMR. It's all about sharing information and staying current.

What's new in DOORS Next Generation 6.0.1 - Richard Watson explains in this blog post on Jazz.net: This release adds to a very significant major series for DOORS Next Generation. We have a continued with our focus on Configuration Management, Global Configurations and usability while introducing some exciting new functions for bulk data manipulation and stronger analytics. [Read more...]
Microservices, SOA, and APIs: Friends or enemies? - When comparing a microservices architecture and a service-oriented architecture (SOA), it is nearly impossible to gain agreement on how they are related to one another. Adding application programming interfaces (APIs) into the mix makes it even more challenging to understand the differences. Some might say that these concepts are distinct, solve their own set of problems, and have a unique scope. Others might be more generous and say that they achieve similar goals and work from the same principles. They might also say that a microservices architecture is a "fine-grained SOA" or that it is "SOA done right."
This article in the developerWorks library defines each of these concepts, explains where the varying opinions come from, and tries to find a middle ground. It also examines how these three concepts might be combined going forward.
You have a power to influence product direction! Check out this link to watch the latest top 25 RFEs submitted for Rational Rhapsody. RFE Community provides instant collaboration with IBM development teams and other product users through the ability to search, view, comment on, vote for, watch, submit, and track product RFEs of your interest.

Follow this link and select one of 3 options (Recently Voted, Top Voted, and Top Watched) from Display pull-down menu as shown at right, and be exposed to some of great ideas emerging across the world!



Let's get involved in voting today!!!
image credit: (cc) Some rights reserved by bykst
Technote 1973531 - This technote provides all you need to automate the deploy and build process of source code generated by IBM Rational Rhapsody and run the executable on your Raspberry Pi target. It also comes with a ready-made adaptor which you can use immediately to get started with your hobby project up to prototype making. The attached 1:30 video shows my first IoT robot I've programmed with using the attached adaptor and show how its powerful animation capability can be used to remotely monitor the behavior of the device and interaction with Watson services on Bluemix. Grab the adaptor today and try creating your first Raspberry Pi application with Rational Rhapsody!!! Rhapsody experts are reachable at Rhapsody Forum site at IBM developerWorks. For Japanese readers, check out my related post at here.
If you are planning upgrades to any of your IBM products in 2016, you will want to review the Support Lifecycle page first to determine if the product versions currently installed have reached (or are nearing) their end of support. There are a number of product versions that are scheduled for End of Support in 2016.
The End of support (EOS) date listed is the last date on which IBM will deliver standard support services for a given version/release of a product. This does not include any extended support contracts you may have with IBM, so please refer to your specific documentation if your agreements go beyond standard support.
For a deeper understanding and navigation tips, watch the IBMElectronicSupport "What are the IBM Product Lifecycle and EOS?" video. This video will help you better understand the stages of the IBM Product Lifecycle, including End of Support.
Overview:

Upgrading Rhapsody Design Manager Server (RDM) is not straight forward as it often involves upgrading other CLM tools and there is no one place to obtain all migration guidance or fixes needed to complete the complicated migration process. Even worse, Rhapsody Client & Server interoperability is highly dependent on RDM and iFix versions, requiring extra efforts in keeping Client and Server compatible. This blog will break down the whole migration process for DM into 3 Key Steps and show you the direction for what to do at each steps. Also, check out this page for new features of RDM v6.0.1!!!
Step-1:
Apply iFix005 to RDM v6.0

The upgrade process to v6.0.1 is only supported from version 6.0 interim fix (so called iFix) 002 or higher. If your current version is any release of v5.x or v6.0, you must first upgrade your server to 6.0 iFix002+, and then upgrade to 6.0.1. As of this writing, the latest DM iFix is iFix005, which you can download from this page at Jazz.net. In addition, you should apply the latest CLM iFix for your JTS or other CLM applications if any are integrated. The CLM iFix includes fixes for both JTS and CLM applications. As of this writing, the latest CLM iFix for v6.0 is iFix005, which you can download from this page at Fix Central. Follow readme.txt for installation steps. Watch the 5-min video (*1) to walk through this step.

(*1)

In this video, CLM iFix002 was used instead of iFix005.

Step-2:
Migrate RDM v6.0+iFix005 to v6.0.1+iFix001

RDM v6.0.1 introduced two significant changes, they are:

1. No more VVC!!!

Starting in version 6.0.1, RDM is based on Jazz Foundation versioning instead of VVC, to be aligned with other CLM applications. The removal of VVC makes the whole DM architecture simpler and less error prone when it comes to migration, data synchronization, indexing etc. Furthermore, the simpler architecture achieves additional performance and scalability improvements.

2.

Websphere Liberty replaces Tomcat Server!!!

Starting in version 6.0.1, WebSphere Liberty is provided as a default application server. Select this option if you used Apache Tomcat server in your previous CLM installation and like to migrate your previous Apache Tomcat configuration files into WebSphere Liberty.

As result of these changes, upgrade procedure for RDM has slightly changed from previous as such involving the export and import of VVC data. Read Upgrade Guide very very carefully, which now includes RDM (*2). Note that, you will be instructed to install the new RDM v6.0.1 (RDM is also delivered as part of IoT Continuous Engineering Solution package) and apply the latest iFix for applications immediately; as of this writing, RDM v6.0.1 iFix001 is available from this page at Jazz.net (*3). You will separately need to apply the latest CLM iFix (iFix001 as of this writing) for your JTS and/or any CLM applications that share the same JTS with RDM. Consult the upgrade guide.

(*2)

(*3)
Step-3:
Apply iFix001 to Rhapsody Client and DM Client Extension.

To connect to RDM Server v6.0.1+iFix001 and edit models on the server from the local client, you MUST do two things.


1. Apply iFix001 to Rhapsody v8.1.4 (Stand-alone)

Do not skip applying iFix001 or higher to your Rhapsody Client (Stand-alone)!!! If you forgot applying it, you will see Rhapsody crash when you open a model from Server due to Error:400 Illegal Unquoted Character exception (*4). Download "IBM Rational Rhapsody 8.1.4 IFix 1" from this page.

2. Install DM Client Extension v6.0.1 iFix001

You have to install Client Extension that is the exact same version and patch level with RDM server, that is v6.0.1 iFix001. If you forgot applying iFix001, you will see an error at connection (*5). Download "Rhapsody Design Manager Client Extension v6.0.1 iFix001" from this page. Grab the fix for Simulink and Import Engine if needed (*6).


If you're on Rhapsody v8.1.3 release, you need to first obtain Rhapsody v8.1.4 from Passport Advantage site or download a 90-days trial version from this page at Jazz.net and install any of 4 editions. Once you have Rhapsody v8.1.4 installed, follow the 2:30-min video (*7) to install both binaries in one go.

(*4)

(*5)

(*6)

(*7)
Welcome to the Cognitive Era - A new era of technology. A new era of business. A new era of thinking. A Cognitive Business is a business that thinks. A new era of technology is giving rise to a new era of business. Digital is not the destination but the foundation for a new era of business; we call it cognitive business, and IBM Watson is the platform. Today Watson is helping doctors re-imagine medicine, and leaders reshape industries as diverse as retail, banking and travel. And Watson is taught by industry experts, so their know-how can reach more practitioners.
Migrating data from IBM Rational DOORS to IBM Rational DOORS Next Generation- With the release of IBM Rational DOORS 9.6.1.4 and IBM Rational DOORS Next Generation V6.0.1 the migration has been optimized, now automatically creating a global type system and artifact types in IBM Rational DOORS Next Generation, considering the commonalities of the type system defined in modules within DOORS, as well as links relationships. In addition, you can now incrementally migrate a project, and the two applications will automatically maintain and update link relationships with every incremental migration.
Migration is not interchange of data where data can go from one tool to another and possibly back again. Migration is a one-way move from Rational DOORS to Rational DOORS Next generation, with traceability back to the source.
Using a migration package, migration can include one or more modules and can be incremental, migrating a little at a time, and only what you need. The current version of modules is migrated along with internal external and OSLC links, OLE objects, pictures and so forth.
The history of the migrated data is not migrated however, the migration creates links in Rational DOORS Next Generation that link back to the corresponding records in Rational DOORS.
The links provides access to history, baselines, and other non-migrated data. By migrating only current data, you preserve all history and audit information in Rational DOORS and eliminate the cost of migrating and revalidating audits and historical data in Rational DOORS Next Generation.
Visit the Knowledge Center for details on the migration process.
Also see: Migrating requirements from Rational DOORS to Rational DOORS Next Generation
Migrate data from Rational DOORS to Rational DOORS Next Generation- Kim Letkeman, Senior Technical Staff Member, IBM and Martin Henderson, Development Manager, IBM, lead you through planning and implementing a DOORS migration project.
Plan and execute a migration project from IBM® Rational® DOORS® to IBM Rational DOORS Next Generation. This article provides a list of migration terms and definitions (as opposed to interchange) and describes the phases and tasks involved when moving active data into a Collaborative Lifecycle Management environment.