The developerWorks Connections Platform is now in read-only mode and content is only available for viewing. No new wiki pages, posts, or messages may be added. Please see our FAQ for more information. The developerWorks Connections platform will officially shut down on March 31, 2020 and content will no longer be available. More details available on our FAQ. (Read in Japanese.)
IBM® IoT for Automotive SaaS Development Edition enables you to develop, test, evaluate, and demonstrate the connected car capabilities of the Software as a Service (SaaS) offering in a non-production environment. The development edition is ideal for exploring, sampling, and demonstrating potential automotive applications in a test environment that has a maximum of 100 registered vehicles.

Featured support
IBM IoT for Automotive Development Edition includes all of the features and benefits of the standard offering for development use only and has the following limitations:
| Support feature | Details |
| --- | --- |
| Connectivity | Supports a maximum of 100 connected vehicles per environment |
| Storage | Provides a maximum of 1TB of data storage space |
| High availability (HA) | Not supported |
If you are building an automotive solution to support more than 100 registered vehicles and large volumes of data for a production environment, you will need to purchase the full IBM IoT for Automotive SaaS offering.
More Information
For more information about how to purchase IBM IoT for Automotive SaaS, see https://www.ibm.com/hk-en/marketplace/iot-automotive-industry/purchase.
Are you new to using TRIRIGA and wonder how do you ever get started with your Preventive Maintenance schedules? I know that when I came over to TRIRIGA, I had some trouble so I am going to go through creating a work plan that includes a service plan and what that means for your task creation. Most preventive maintenance schedules have some kind of job plan - a list of tasks that need to get done and will occur on a schedule, be it weekly, monthly, quarterly, yearly, etc.
The first step is to create your job plan, which is called Plan Work inside of TRIRIGA. This is found under Maintenance -> Preventive Maintenance -> Plan Work. Your job plan is then based on assets, locations or systems. What is a system? A system is a collection of assets or locations. After you have identified if your job plan is for assets or locations, you can go create your Preventive Maintenance (PM) schedule. That's where it really gets "fun"!
So create a new Work Plan that will have the Resource type set to All Resources in Selected Systems. And add 2 Assets to it. Then go to the PM Schedules tab and let's add a schedule for those Assets.
You are going to need to define a Request Class. This request class defines the type of work, like if it's for HVAC , Electrical, Plumbing, etc. Associated with this Request class is what is called a service plan. This service plan identifies information about task creation, SLA's, priority, etc. Knowing the service plan you are using is really important to know but I will get into more on that later.
Now you need to create the pattern or frequency of the schedule. How often will this be needed - daily, weekly, monthly, quarterly, yearly, etc. You can also choose to do shadowing PM's but for this we will not be including that. Once you have identified all that, your tasks are now created. This could take a little bit of time depending on the length of your schedule and how many assets/locations are on it.
Now about those service plans. Here are some examples of how they work.
You have a work plan with 2 assets on it. Create the Preventive Maintenance schedule so that it occurs daily for 5 days. And the service plan is set to create tasks for single tasks. The end result is that it will create 10 tasks in total. 5 tasks for each asset. If you go back and add another asset to the work plan, then another 5 tasks will be added. So each asset will get their own set of tasks. If you are using a system, the functionality will work the same way. The key is the service plan is set to create tasks for single tasks.
Now in another scenario that will also have 2 assets on it but the service plan is going to be set to create single task for all assets. So you have a work plan with 2 assets on it. Create the Preventive Maintenance schedule so that it occurs daily for 5 days. Set the service plan to create a single task for all assets. The end result will be that it will only show 5 tasks because the same task will be applied to all the assets on the work plan. You would have to go look at the association of the task to see all the assets lists. See the screen shot below for an example.
And if you add a new asset to this scenario, it will not add a new task. It will just add another association to the new asset from the task.
So now that you know this, go on and create your work plan for your maintenance schedules!
For additional information on this, you might want to go check out the documentation found here
https://www.ibm.com/support/knowledgecenter/SSFCZ3_10.5.2/com.ibm.tri.doc/msm_topics/c_ops_and_maint_mgt.html
Rational Quality Manager 6.0.3 New & Noteworthy - Rational Quality Manager is an integral part of the Rational solution for Collaborative Lifecycle Management (CLM). For a list of changes to the installation and upgrade process, see CLM and IoT CE 6.0.3 Installation and Upgrade Notes. For a complete list of new and noteworthy items in this release, see the New & Noteworthy Details. For a summary of items in this release, Read more >  
Rational Quality Manager Features that support agile testing for your team: 
Software Product Compatibility Reports for Maximo - An overview of the Software Compatibility Reports tool, used for checking compatibility of Maximo with other Software and Hardware. By Eric LeGuennec
URL: http://www-969.ibm.com/software/reports/compatibility/clarity/index.html
Continuous Improvement – Collaborative Lifecycle Management: Continuous improvement is an ongoing effort by a team to optimize their performance. The key to successful continuous improvement is a solution that can not only provide incremental improvement as the team works, but also one that can facilitate break through improvement through automation and reuse of best practices. [Read more....] 
Lifecycle Traceability – Collaborative Lifecycle Management: Improve quality by understanding the relationships between artifacts across all disciplines. Find and close traceability gaps to ensure full coverage across requirements, design, development and test. Lifecycle traceability delivers a level of transparency that enables everyone to make informed decisions based on business priorities. [Read more... ] 
Sample Project and Application- Collaborative Lifecycle Management: Money that Matters is a sample lifecycle project with project areas and associations in Rational DOORS Next Generation, Rational Software Architect – Design Management, Rational Team Concert, and Rational Quality Manager. [Read more....]  
Development Intelligence – Collaborative Lifecycle Management: The ability to make fact based decisions is fundamental to steering a project to a successful conclusion. Dashboards and reports that surface team activity and trends from actual data provide powerful insight and transparency for making decisions. With the CLM solution all team members have access to the same data. Team members can use reports, dashboards, dashboard mashups, personal dashboards, or a mini dashboard along with a catalog of widgets for displaying a wide variety of information using out of box and custom reports and queries. [Read more....] 
IBM Rational ClearQuest – Collaborative Lifecycle Management: IBM Rational ClearQuest provides Collaborative ALM integrations through its support of the OSLC change management specification and the ClearQuest Bridge. ClearQuest users can use integrations with Rational Requirements Composer, Rational Quality Manager or Rational Team Concert. [Read more.... ] 
In-context Collaboration – Collaborative Lifecycle Management: Collaborate with your team members online, at any time, regardless of geographic location. By conducting online reviews & approvals, or capturing threaded discussions directly on an artifact, teams create a collective understanding of what is most important to their stakeholders. With link previews and feeds team members have information at their fingertips and the power to stay on top of current events. [Read more....]  
Linking – Collaborative Lifecycle Management: Teams collaborate by sharing information. What one team member creates another consumes. The trick is making it easy for team members to find and link related artifacts in another repository without losing or changing their context. Thanks to the Jazz integration architecture and the Open Services for Lifecycle Collaboration specifications, linking artifacts across repositories has never been easier! [Read more...]  
Builds – Collaborative Lifecycle Management: The bridge between development and test is the build. Now testers can track Rational Team Concert builds, see what work-items have been delivered, track the build with a Build tracking record, link builds to test execution results, automatically unblock test executions, and even automate build verification testing. [Read more...]  
Are you looking for reference material to help with performance tuning and configuration for your DOORS Next Generation environment?
Here are some articles to reference for information and guidance on performance sizing and tuning:
In addition, a recently updated article on jazz.net provides additional guidance on specific performance tuning and configuration settings with Rational DOORS Next Generation.
Check out the article at: Tips for Configuring and tuning DOORS Next Generation
Maximo Anywhere 7.6.1 - Configuring with MobileFirst Studio: Configuring Mobile First Studio for Maximo Anywhere 7.6.1 by Shane Howard
There are quite a few ways to engage in extended learning in IBM and obtain both professional certifications as well as open badges recognizing your achievements and knowledge.  
For professional certifications surrounding the Watson Internet of Things unit, check out IBM's Professional Certification Program here: http://www.ibm.com/certify/certs/index_unit_wi.shtml
You may also want to investigate the IBM Open Badge Certification Program here: http://www.ibm.com/certify/badges.shtml
The Certified badge is awarded to IT professionals who have successfully completed the requirements associated with selected solutions, selected advanced/expert certifications and to individuals who have made significant contribution to the development of IBM certification exams. This badge is typically associated with the learner who has achieved and demonstrated an exceptionally high level of understanding of the topic represented by the certification. All IBM certification credentials can be shared on Linkedin (Watch Now). When a certification is eligible for a badge, that badge can also be shared on social media.  
Of course, you can also take a look at the IBM Skills Gateway and their use of the Open Badge system. What is an Open Badge? An open badge is a digital representation of an outcome or achievement. Open badges refer specifically to badges that adhere to an open standard being led by the Mozilla Foundation for recognizing and validating learning. They are secure, web-enabled credentials that contain granular, verified information employers can use to evaluate an individual's potential.  
IBM credentials are recognized, respected and valued globally in the IT industry, but communicating your credentials in today's ever-expanding online marketplace can be challenging. IBM has established this opportunity so you may easily and quickly share verified proof of your achievement wherever and whenever you choose. Where applicable, your IBM credentials will be represented by a digital image that contains verified metadata describing your qualifications and the rigorous process necessary to earn them.  
You can use the Find a Badge link to search and locate the badges you're interested in (here's a hint, use the Filter drop list to select "Watson" for all the Watson and IoT related badges available): https://www.ibm.com/services/learning/ites.wss/zz-en?pageType=badgesearch
Lastly, there is a great Coursera program that will guide you through using the Watson IoT Platform on Bluemix, and once completed, you can receive a certificate: https://www.coursera.org/learn/developer-iot/
There is even a Cloud Application Developer course which covers IBM Bluemix as well: https://developer.ibm.com/courses/all-courses/cloud-app-developer-cert-prep/
With so many options, we're certain you can find something that is just right for your own journey in the IoT world!  
Introduction to Configuration Management with IBM CLM: What is Product Line Engineering? - IBM Rational offers solutions to support each phase of the product line engineering (PLE) lifecycle. PLE is a methodology that lets you deliver and evolve entire product lines more efficiently.
View more content in this series: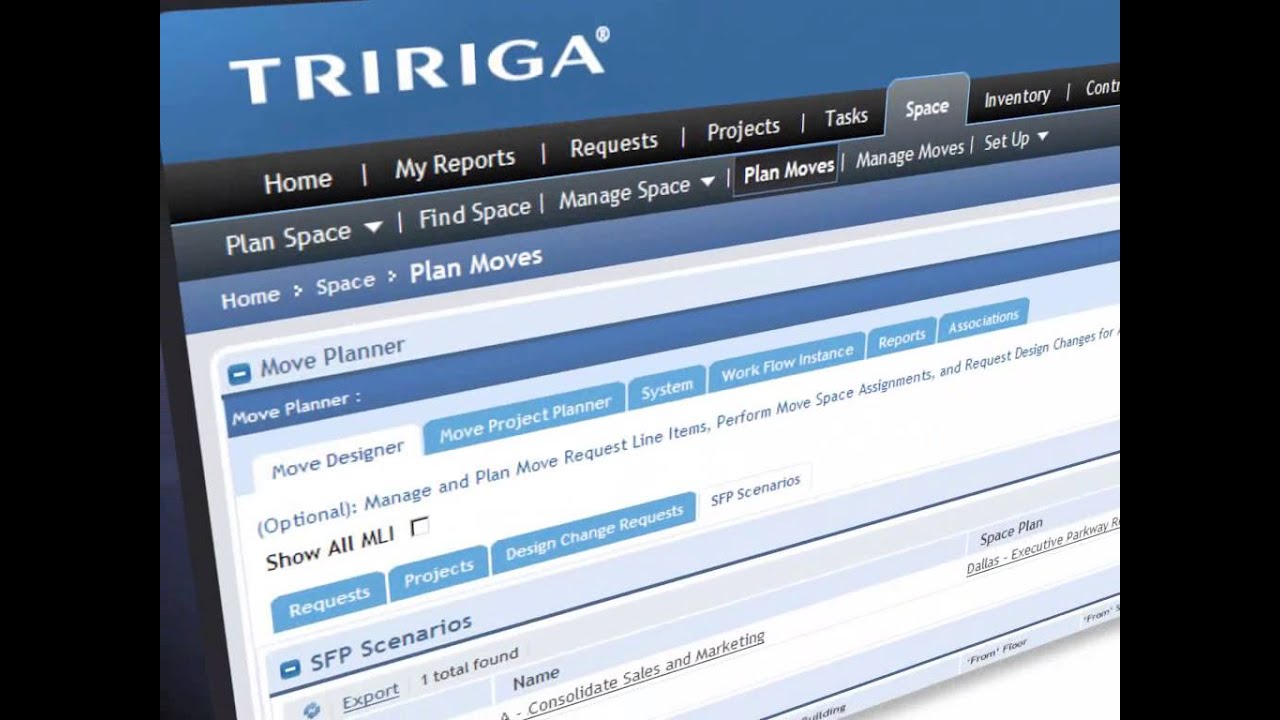 Hi there!
This is a often question from many TRIRIGA administrators. We do have parameters to limit the file extension for a while now, but for file size that was a missing capability, so far...
In 3.5.2 we introduced a new property in tririgaweb.properties file called MAXIMUM_UPLOAD_FILE_SIZE_BYTES that allows administrators to configure the maximum permissible size for file uploads. If no value is set, the default is 20 megabytes. This is listed in the release notes under Tri-234622
This Request for Enhancement, or RFE, was created by one of our customers, and implemented by our development team as one of the most voted ones, so as always, we encourage you to open RFEs at will and send the URL to your peers for voting for it!
This is the URL for the RFE that granted such functionality: http://www.ibm.com/developerworks/rfe/execute?use_case=viewRfe&CR_ID=81326
I hope you make good use of this feature once you upgrade to 3.5.2 and higher versions of the platform. I am sure your storage specialist will owe you one!
Cheers.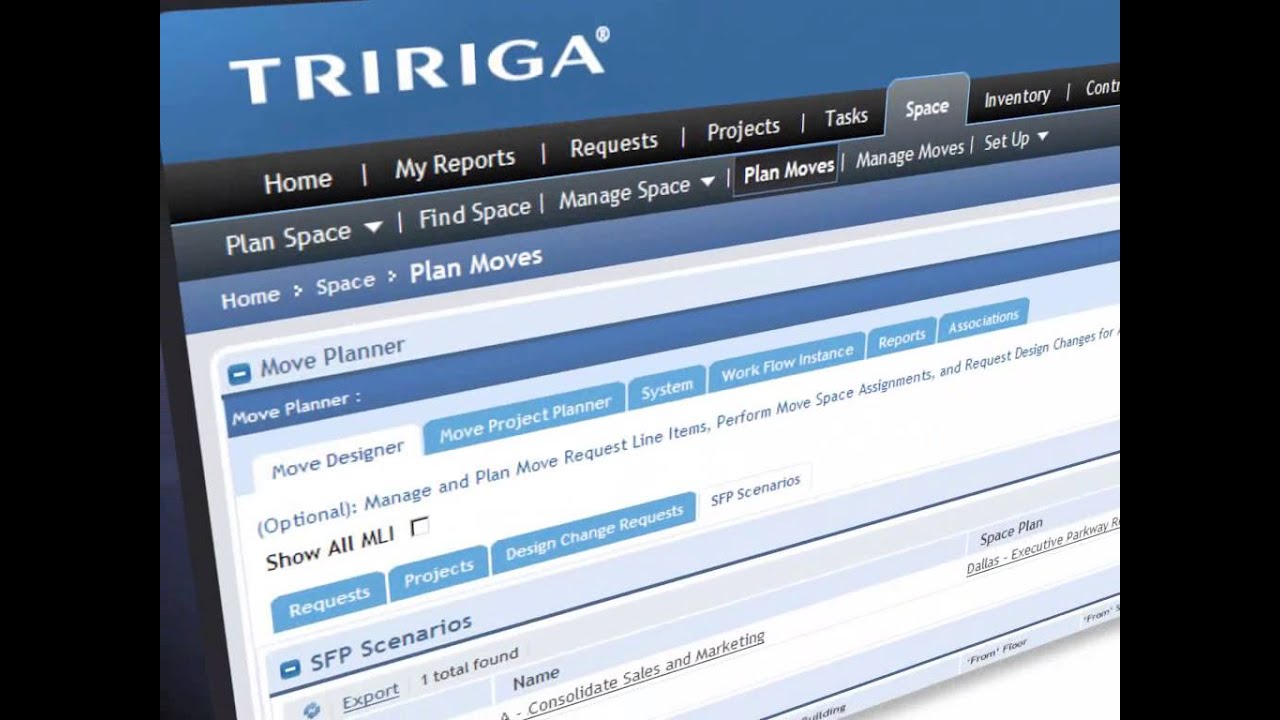 IBM TRIRIGA Support does all that we can to assist our clients, however; there are processes in place to help ALL of our clients get a consistent level of help.
To help you understand our PMR and APAR process, please see the following:
A Service Request (SR) or Problem Management Report (PMR) is created to request assistance from IBM TRIRIGA Support to help with investigating a problem or to request an answer to a question regarding TRIRIGA.
Due to the complexities of the environments supported and the potential scope of work involved in problem investigation with enterprise software, it may take some time to complete an investigation and can result in a number of outcomes; such as the following SR/PMR resolutions:
Resolved as question answered
Resolved as product working as designed (even when a client may disagree with the design)
Resolved as request is outside the scope of a support
Resolved as a defect (this will result in the creation of an APAR, see below)
With each of these outcomes, IBM TRIRIGA Support has completed their investigation and the SR/PMR has been resolved. What happens next?
When a SR/PMR is resolved as question answered, the PMR is closed and no further action is necessary.
When a SR/PMR is resolved as working as designed, the client is provided with the information needed to take advantage of IBM's Request for Enhancement (RFE) Community. Opening an RFE (Request for Enhancement) allows you to communicate directly with product management and community peers. This request will be reviewed and voted for by all of our clients and support will prioritize based on client response. A client can lobby for an enhancement by engaging other clients to vote and might even post a blog or forum post to gain visibility. Accepted RFEs will be scheduled for inclusion in future releases of TRIRIGA.
When a SR/PMR is resolved as being outside of the scope of support, it means that the assistance requested is not supported by the support agreement and will require a services engagement or support from another vendor. Examples of requests outside the scope of support may include requests for assistance in customizing reports or business logic. Unsupported requests also include support for 3rd party hardware and software products like web servers, load balancers, firewalls, network devices, and/or anything that is not developed and shipped by the IBM TRIRIGA Product team.
When a SR/PMR is resolved as a defect, a new record is created in the system of record to track the resolution of defects. This new record used for tracking the resolution of a defect is called an APAR (Authorized Program Analysis Report). Once an APAR is created, the investigation phase of the reported problem SR/PMR is complete and the SR/PMR record is closed.
At this point, it is now up to the IBM team to verify root cause and provide a fix for the reported issue. This support process is now being tracked and worked as an APAR since there is no more investigation to be done.
When TRIRIGA Support is working on an APAR, we guide our clients who are interested in the progress of the defect to subscribe to the APAR online. This allows them to receive notifications related to the APAR such as when the fix is available for download. We provide instructions on how to subscribe to the APAR online as part of the PMR closure process. No one is required to do this, but if you want notifications on the status of the fix for the defect, you must subscribe.
Why did you close my SR/PMR? I don't have a fix for my defect yet!
There are times where, from a client's perspective, they do not feel that they have been provided with a solution for their problem, even though an APAR has been created for the defect. This sometimes results in a client requesting that the SR/PMR remain open until a fix is received and verified. However, this is not how the IBM support process works, and here is why:
The SR/PMR investigation is complete once an APAR is created. At this point the SR/PMR is closed because we have completed the investigation requested and we have determined that the issue warrants either a code or documentation fix. At this point, the APAR process of working on resolving the defect begins.
When a fix is ready, IBM will deliver the fix in the form of a fixpack on IBM's Fix Central download site. A notice will be sent to everyone who has subscribed to the APAR notifying them that the fix is available. If assistance with installing or working with the provided fix is needed, a new SR/PMR to request that assistance can be created. Sometimes our clients get caught up in the process, viewing it as being complex. However, following this process for SRs/PMRs and APARs remains the most effective process for us to do a better job for you and all of our clients.
The bottom line is, clients may have a difference in understanding about what a resolution looks like based on our support process. We can all agree that resolution is getting an answer to the question or problem. When we mark an SR/PMR as resolved, it's not lost forever. We can still update it for up to 28 days and we can reference it for years. If an SR/PMR becomes an APAR, we are still working it, just through a different set of procedures.
The important thing to remember is, regardless of the type of record we use to track the work, IBM is committed to solving your issues and ensuring your implementation of TRIRIGA is successful. We look forward to supporting you!
For further edification on the IBM Tririga Support process you can also review our support procedures in the IBM Support Handbook at the following URL:
http://www.ibm.com/support/customercare/sas/f/handbook/home.html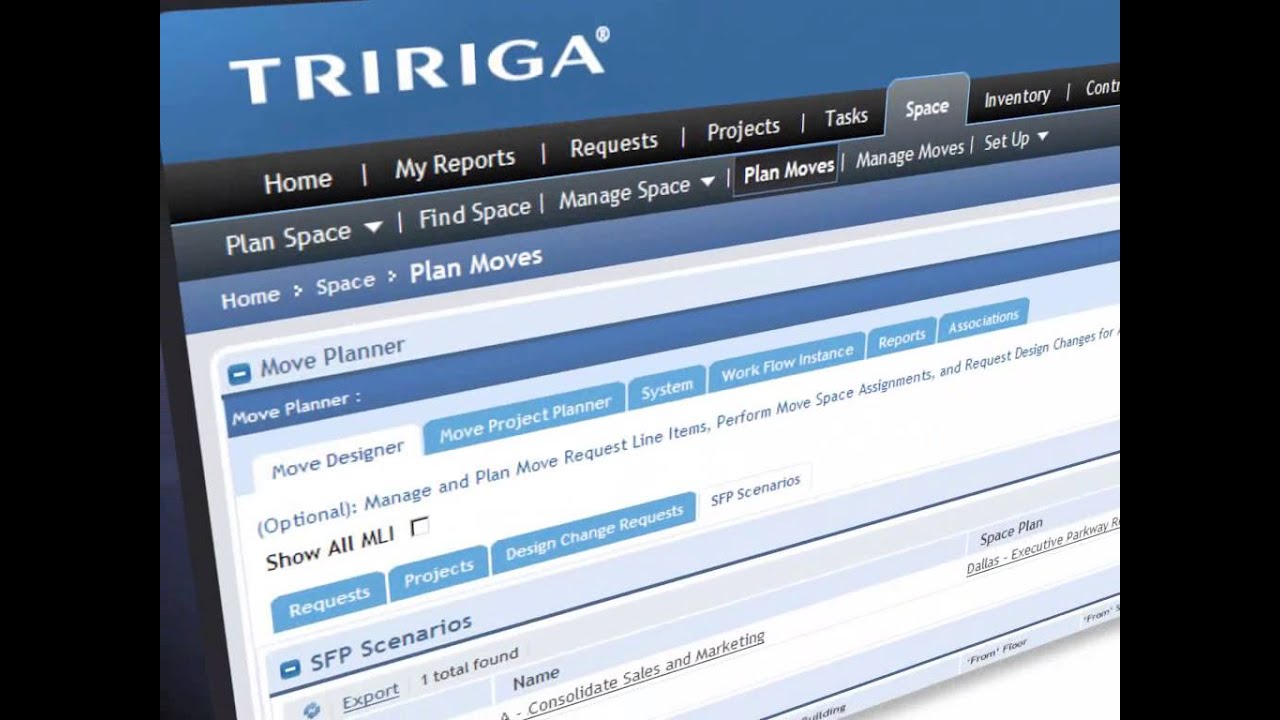 In TRIRIGA's Data Modeler, there are 2 methods to add a field to your business object: Add and Find. How do I know when to use them and what really is the difference?
Add is when you are creating a new field that has never existed before. It should only be used for creating brand new fields that do not exist. This not only adds the field to TRIRIGA but it will add t to the database. For example, you want to add the field cstNewField1TX to the business object triContract and it does not exist on any other business object. So you would use Add to add the field.
Find is used when you want to add a field whose name already exists. For example you want to add cstNewField1TX to the business object cstMyObject. We know from above that cstNewField1TX was already added (and we will assume published). You would use Find to search for the field and it would add it to your business object, with all the same information. Then, it can be modified for this particular business object, except for the field name and data type.
If you are looking for a specific type of data - say a Start Date, you would use the Find action to look to see if a Start Date exists and re-use on your business object.
Why does this matter? Because, if you added cstNewField1TX to your business object, you could get errors because that field name already exists on a different object. It could cause confusion seeing the same name more than once in the database. Even if you remove the field, you are removing the field from TRIRIGA, not necessarily from the platform.
If you are an administrator for TRIRIGA, chances are you have access to Security Manager, which is responsible for granting access to the TRIRIGA applications through the security groups. Prior to 3.5.2, the only way to view security access was to go to the Access tab and then select the Access Configuration sub-tab. That is where you would grant (or remove) access. However, it is not very user friendly in terms of finding something and looking what the overall picture of the access of the selected security group. So in 3.5.2, a new sub-tab was access to the Access tab called Access Summary.
The Access Summary tab will show you in a column format, the permissions of the module/business object, form, tab and section. You are able to filter by each of those fields. But only the module/business object and form filters will have a drop down list. The rest of the filters are free form text so be careful when entering data into them.
It is worth noting that when you go to the Access Summary, it will take a little bit for the data to come up. This is because of the query used to extract all that data. Once you have the data up, you can start using the filters to look at the access. what modules/business objects it has. Or if there is a specific form you want to look at. The permissions field will show the specific permission, if it's Read, No Access or the name of the action, like AssetLeaseParent::Find.
This tab should now make it much easier to identify what a security group has access to. If you find yourself limited with what you want to do within the tab, there is an Export button, that will export the data into a tab delimited .txt file. When you click on the Export button, you will get a message letting you know that it will run in the background and you will receive a notification when it is complete. You will want to monitor your Notification notices. It should also be noted that the file is exported to the application server, not your local server. The path of where the file can be found will be in your notification. If you don't have access to the servers, you will need to reach out to your system administrators to get the file for you. Here is what the file will look like when it is imported into Excel.
So there you have it - an easier way to view the access of a security group.
Value Add Offerings - IBM Support offers pre-defined block hours of remote support for tasks such as installation, configuration, migration, and performance tuning. Learn more in this IBM Electronic Support video:
See our IBM Watson Internet of Things Value Add Offerings and more in the IBM Marketplace here!
GiuCS
270003E2P0
Visits (9612)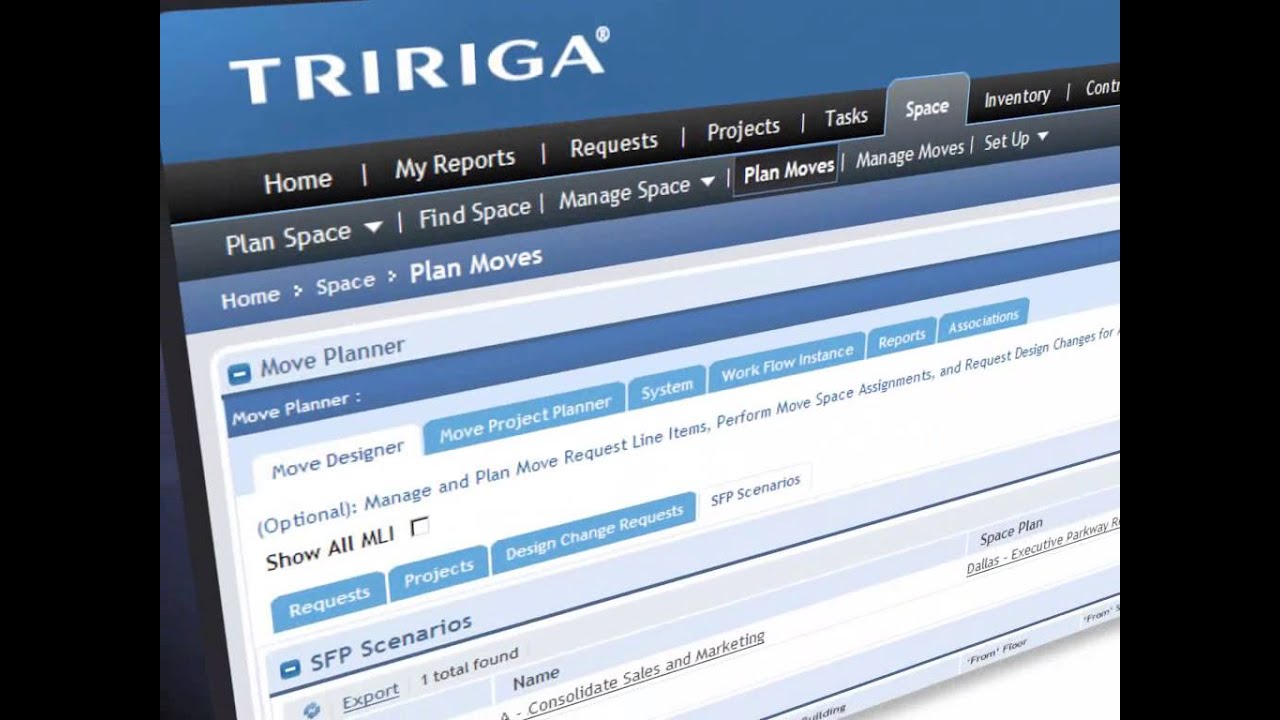 There are many reasons and installation scenarios that can cause Report, specially BIRT ones to fail to export due time out.
Excel exports are often the ones you can observe because all the file formatting happening during export.
Let's focus on Liberty installations, but this recommendation can be used to other web server with some tweaks.
Most of the times this is related to time-out settings, specially for HTTPS (SSL/TLS) connections. A good troubleshooting is performing the same in a HTTP connection, does the report exports? If so, take note of the time you need to export it and plan to extend time-out in HTTPS connections to at least the double of the time.
This is documented in the HTTP Endpoint entry in Liberty Knowledge Center link below:
https://www.ibm.com/support/knowledgecenter/en/SSEQTP_8.5.5/com.ibm.websphere.wlp.doc/ae/rwlp_config_httpEndpoint.html
Look for the sslOptions and also double check the ones for http, all time-outs be equally increased.
Maximo data hierarchies in Watson Analytics - Dynamically drill into the details of your Maximo data using Watson Analytics! This video details how to define the data hierarchy in the Data-Refine section of Watson Analytics, and then utilize that hierarchy to drill down in data insights and explorations. Video recording by Pam Denny, Analytics Architect, IBM