The developerWorks Connections Platform is now in read-only mode and content is only available for viewing. No new wiki pages, posts, or messages may be added. Please see our FAQ for more information. The developerWorks Connections platform will officially shut down on March 31, 2020 and content will no longer be available. More details available on our FAQ. (Read in Japanese.)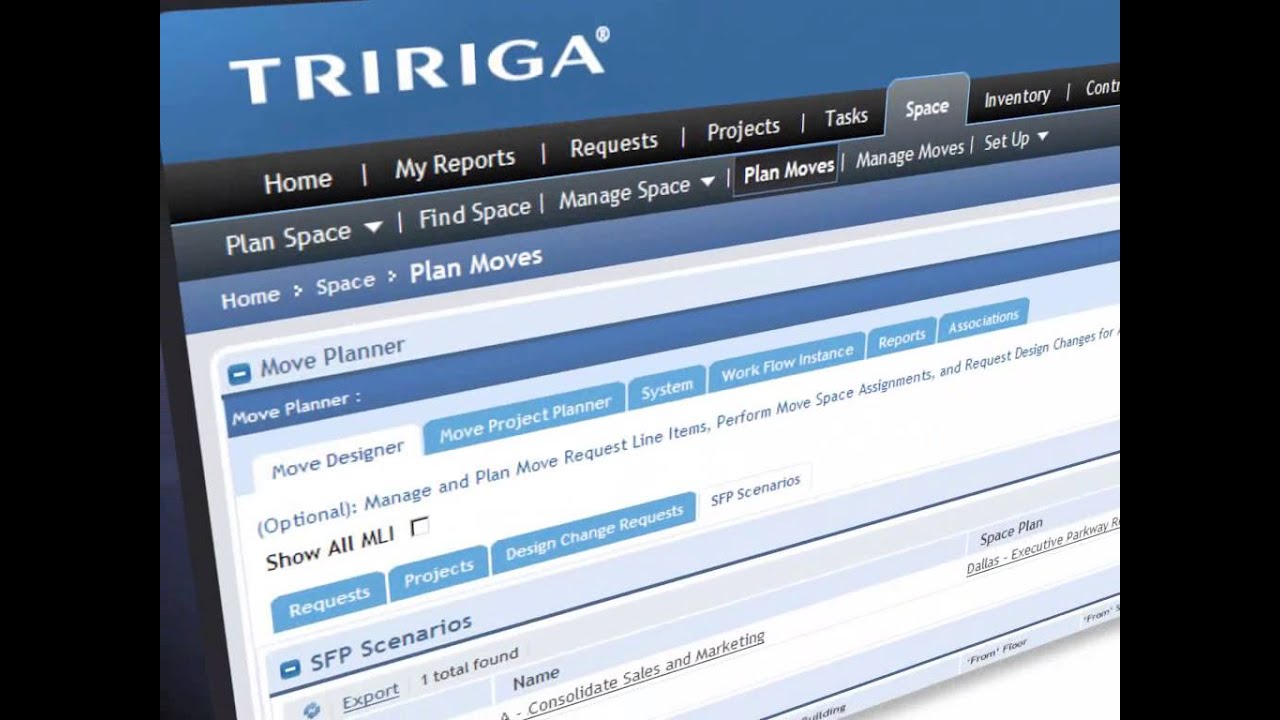 When TRIRIGA got started, the entire focus was to leverage web-based tools to improve process in Capital Projects. The short version was 'stop sending data to everyone and start bringing everyone to the data. This allows the entire project lifecycle to be captured in a more portable way. The benefit to the contractor is savings in time and money via improved communication and greater procurement visibility. The benefit to the owner and end users is better information about what was done during the project, when and why.
Over the years, we have added an additional layer on top of the TRIRIGA project record type called "Program". This new layer allows for greater funding control across projects and fits neatly with the observed behaviors of the majority of our institutional and government clients.
Understanding the value of project management is key to gaining value from the TRIRIGA Projects module. At the heart of a project, budgeting and task data are captured during the entire project lifecycle, allowing a given user a view into the pulse of the project. This information allows for more informed, more timely, decisions for both tasks and resource allocation. In addition, this real-time capture of plans vs actuals enable a clearer view of budgetary trends. Even more capability includes secondary functions, such as permitting, design control / validation, and formal risk management.
TRIRIGA Projects was developed and driven by necessity and has evolved into a powerful solution to capital project management that most organizations cannot live without.
Utilizing Microsoft Excel with IBM Rational DOORS- Follow Chris Liverman as he takes you through utilizing DOORS and the DOORS database in doing impact analysis on DOORS requirements as well as update specifications and establish metrics using Microsoft Excel.
You now have more choices about how your device communicates with IoT Foundation. When publishing messages to IoT Foundation you can use: MQTT, MQTT over web sockets, and newly added HTTP!
For more information on this new feature add, head over to the IoT Developers blog post: Devices can now send events over HTTP to IoT Foundation
If you want to try out this support but haven't signed up and created an organization then you can use the Quickstart service. Quickstart supports HTTP without security to allow you to quickly try things out. See the full documentation for HTTP/S support.
Device Management is now live in IoT Foundation as well! Check out this informative blog post to learn more about major new enhancement we've just made to the Internet of Things Foundation service. We call it Device Management, and it's all about making it easy and efficient to manage lots of IoT devices.
Doors Next Generation tutorial makes Acquisition Editor Robin Wood's top 3 list of tutorials for 2015!
Robin notes about the tutorial creator: "Yianna Papadakis-Kantos authored another great tutorial for DOORS Next Generation. The tutorials she writes are always educational and helpful. You'd expect nothing less from a curriculum architect and instructional designer."
Take control of your requirements projects with Configuration Management- Author: Yianna Papadakis-Kantos
Get hands-on experience with IBM® Rational® DOORS® Next Generation and the configuration management capabilities it supports using the exercises in this tutorial and accessing DOORS Next Generation in the sandbox.
See the other top two tutorials here!
Link Validity — Coming in CLM version 6.0.1: As part of the Rational solution for Collaborate Lifecycle Management (CLM) version 6.0.1 we are introducing Link Validity, a new feature in DOORS Next Generation, Quality Manager, and Design Manager. In projects that have configuration management enabled, Link Validity can take advantage of the features that multi-stream development brings to the table.
Engineering - Putting IoT to Work for Me: Bret Greenstein Vice President, Rational Continuous Engineering Solutions IBM Software Group discusses how he put IoT to use for him to solve a simple problem: he wanted to turn off his lights from bed but was unable to reach the switch to do so... enter the Internet of Things!
IBM IoT Real-Time Insights – Analytics Designed for the Internet of Things: As the Internet of Things (IoT) expands rapidly, more and more "things" are reporting their properties, location, and status in near real-time. This generates a huge volume and variety of data that is under-utilized…or often not used at all! Enterprises can leverage this data to understand the state of operations and equipment to better run their businesses. The key to achieving that efficiency is to utilize IoT data effectively to drive business decisions and results... [Read more...]
IoT Real-Time Insights integrates IFTTT and Node-RED: Real-time analytics provide insights from streaming IoT data, but the key is taking the appropriate action as a result of those insights, and IoT Real-Time Insights helps you do both. Recently, we made some significant updates to the service that dramatically improve the insights (improved analytics capabilities) and the available actions allowing you to... [Read more...]
IoT Real-Time Insights consumes the data and device information, enriches that data with asset master records and weather data, and applies rules to take action when conditions warrant enabling you to gain awareness of equipment and operations to make better decisions, improve availability, and respond more quickly to emerging conditions.
Can't wait to get started? Go give it a try now on Bluemix!
If you have a Tririga user creating successfully a service request record that goes to approval workflow, but the approver sends it back requesting clarification, you may receive a error message saying "You do not have permission to access this page. Please, contact your TRIRIGA administrator. Thank you.".
This may happen when that user only has "TRIRIGA Request Central" license assigned to him/her.
If this is the case and Security Group setup allows that, the user can successfully create the service request record that will go through the approval workflow, and that license will allow action Notification. But if the record is sent back by the approver for clarification this will require access to action Item Record Type (WorkFlowActionItem) and that license does not provide that as per design.
Here it follows the list of the IBM TRIRIGA Licenses providing access to the action Item Record Type WorkFlowActionItem:
IBM TRIRIGA Facility Management Enterprise
IBM TRIRIGA for Retail - Real State
IBM TRIRIGA for Retail - Operations
IBM TRIRIGA for Retail - Projects
IBM TRIRIGA Projects Upgrade
IBM TRIRIGA Portfolio Data Manager
IBM TRIRIGA Real Estate Manager
IBM TRIRIGA Facilities Manager
IBM TRIRIGA Workplace Operations Manager
IBM TRIRIGA Capital Project Manager
IBM TRIRIGA Application Builder
IBM TRIRIGA Workplace Reservation Manager
IBM TRIRIGA Real Estate Environmental Sustainability Manager
IBM TRIRIGA Integrated Workflow Manager
IBM TRIRIGA Workplace Reservation Manager for Small Installation
IBM TRIRIGA Workplace Reservation Coordinator
IBM TRIRIGA Anywhere Workplace Operations
The solution for that error will be adding to the requester user any one of the licenses above so that it is possible to process the WorkFlowActionItem action properly, as per design. The rest of security will rely on the Security Group setup for that user, and so you can restrict access to any BO or Form as per your business needs & requirements.
When firing Action/Transition triRetire for the triPeople BO the following workflows will be fired in Tririga:
a) triPeople - triRetire - Remove TRIRIGA User and Read Only Dependant Records
b) triPeople - Synchronous - Remove TRIRIGA User My Profile
This move the record to Retired state, meaning they are still retained in the system. The only transitioning able to remove them from the database is setting them to NULL.
Each People BO record occupies 50 KB in average, so if you are performing massive deletion, for instance, deleting 100,000 records, this means about 5 GB being processed and worked by triRetire process at that time.
Using triRetire is the only supported process for archiving triPeople BO records.
If there is need to perform a massive retire process in system, Data Integrator may not be a good choice. Using WebServices will be a better option, but this could be enhanced to look at the number of workflows in the queue by looking at the "monitor.jsp" - Monitor a single value.
The web service code would parse and check for the numeric value returned from a URL like http://<<PROCESSSERVER>>:<<PORT>>/<<CONTEXT>>/html/en/default/admin/monitor.jsp?username=<<TRIRIGAOSUSER>>&action=WF_EVENT_COUNT.
If the value is over a number (start with 9000 for example) then it would pause the integration and wait for a while until the queue is halved (4500 for example).
See that there isn't a direct way to call a workflows using WebServices. You would cause it to be executed for a given record by performing the action(transition) on the record that the workflow it tied to. For instance, if you have a workflow tied to an 'Activate' action, then using the WebService to activate the record will cause the required workflows to execute.
More information about IBM TRIRIGA WebServices can be found on our Integrating data with external applications page.
The Tririga workflow fired is "triREPaymentAuditSetup - SCHEVENTSTART - Create Payment Reconciliation and send Notification to Contract Administrator". It will create the Payment Reconciliation records.
This is how it works:
a) When a lease is activated, This workflow "triLeaseClause - Synchronous - Create Audit Service Included from Selected" is fired on Lease Clause to create Payment Audit Setup record.
b) Then the "triREPaymentAuditSetup - SCHEVENTSTART - Create Payment Reconciliation and send Notification to Contract Administrator" workflow is fired on Payment Audit Setup record to create Payment Reconciliations based
on scheduled start dates.
If you see no WorkFlow being started for the Schedule Events created for the Payment Reconciliation on Leases with Audit Clauses and you have Microsoft SQL Server in place, check if you have the following fix included on your IBM TRIRIGA Platform version:
APAR #: IV76293
Defect: 188946
Description: Scheduled events now start consistently when you run the Microsoft SQL Server.
If you are still seeing issues with this process and you can be reproduced on a lower environment (testing, sand-box, QA), it is good temporary set Workflow Instance Recording on this lower environment for tracing the Workflows & actions fired for the lease record, and check the flow and warning/error messages issued during the process. But see that using Workflow Instance Recording can cause slow downs and performance issues all over system, so it needs to be used only for lower environments (it should never be used for Production environments!) for temporary tracing and debugging workflows, meaning this needs to be changed from "Always" to "Errors Only" as soon as you are done with your analysis.
For more information on using Workflow Instance Recording, kindly review our Debugging Workflows in TRIRIGA page.
When running IBM TRIRIGA Platform Installer, you may turn on LAX_DEBUG parameter for installer to run in DEBUG mode:
LAX_DEBUG=true <installer command line>
... where:
a) LAX_DEBUG, it is the parameter per si;
b) =true(or false), activates/deactivates the installer debug mode;
c) <installer command line>, it is the regular installer command line, same command you'd use if not using LAX_DEBUG;
For Linux/Unix, use bash or sh shell for executing the installer using LAX_DEBUG.
For Windows, use command prompt / shell and make sure you use "Run As Administrator" right-click option when executing, so that administrator security rights is correctly set to the session.
The extra DEBUG log lines are printed out to the console, the ant.log isn't impacted. Copy and paste the console output lines as text so that you can better check the installer tracing information. It may be really useful when troubleshooting IBM TRIRIGA installer runs and this is part of the required information IBM TRIRIGA support would request for these cases.
image credit: (cc Some rights reserved) Michael Mol
If you have developed an interface submitting thousands of Workflow Events to be executed by your process server, they will likely create a huge queue to be processed leading following required and essential user & system Workflows to get queued up as well, waiting for those Events to be processed. At this point your system will get stuck, with sessions waiting for required Workflows to run.
Ideally you should be submitting such Workflow events in "chunks" or small batches so that system is not impacted with lots of Workflows queued up waiting for processing to finish.
If it is too late and you have submitted those thousands of records already, this may take a consider amount of time to process; hours or even days depending on the quantity, complexity and system resources available.
The current count of Workflow Events can be confirmed by checking "IBM TRIRIGA Admin Console" -> "WorkFlow Events" managed object page. You may have an idea of how much time all those queued up Workflow events and the recently added ones (user & system) will take to process by checking that regularly and taking notes of how many records have been moved out from the queue (number of Events queued up, trend).
For managing this situation properly, review the following actions:
A01) Make sure you do have IBM TRIRIGA Best Practices for System Performance recommendations in place. If you have performance issues, this will slow down all Workflow runs. Make sure all recommendations are in place and your system is correctly tuned. You may need to stop Workflow agent(s), change system to be compliant with those recommendations, and start Workflow agent again so that system can continue processing the Workflow queue.
A02) Make sure you only have one Workflow agent running with open filter (no filter, no list of users). Having two or more Workflow agents running with no filter criteria will slow down process likely since they might be competing for the same resources and records. See more information on our IBM TRIRIGA Wiki page "When to use Multiple Workflow Agents" (see that this recommendation is also included on our IBM TRIRIGA Best Practices for System Performance guide);
If adjusting your system to those recommendations does not help, you may try the following alternative way for handling this situation.
***NOTE! The following procedure is NOT a supported process. This document is intended to assist clients find a workable solution when they have not followed best practices and the system function properly. The steps below are presented as an option but may present a risk if not executed correctly;
AL01) First, you need to get familiar with how Workflow Events work, so please review our IBM TRIRIGA Wiki page "Workflow Event Processing";
AL02) Make sure you do have a good backup of your database in place. It is strongly recommend you try the following steps on a lower environment first (testing, sand-box, development).
AL03) You need to determine the criteria for selecting the Workflow records you are bringing from your Interface, so that you can separate them from the user & system required ones. Once you have this information you are able to proceed;
AL04) Review, adapt, and follow the instructions below:
1) Stop the Workflow agent (IBM TRIRIGA Admin Console -> Agent Manager);
2) Create a table wf_event_backup as the current wf_event table. Truncate the wf_event after that (Make sure you do have a good database backup in place);
Example given:
drop table wf_event_backup;
select * into wf_event_backup from wf_event;
select * into wf_event_backup_backup from wf_event; (see this is a additional backup of your table)
truncate table wf_event;

3) Start the the Workflow agent (IBM TRIRIGA Admin Console -> Agent Manager);
4) Insert into wf_event table selecting the workflows for the users that are not involved in your interface process, delete those out of the wf_event_backup table once inserted and processed;
Example given (note, you need to user your criteria here, you need to adapt and replace the where clauses below);
insert into wf_event select * from wf_event_backup where user_id <> [user-id];
delete from wf_event_backup where user_id <> [user-id];
... or ...
insert into wf_event select * from wf_event_backup where event_id not like '%Associate%';
delete from wf_event_backup where event_id not like '%Associate%';
5) Once those Workflows above have processed, insert 500 records at a time into the wf_event table, from the wf_event_backup table based on row_number (where row_number < 500). See that now you will be working with the Workflow Events coming from your interface Delete from wf_event_backup where row_number < 500.
Example given (for Oracle):
insert into wf_event select top(500) * from wf_event_backup where event_id like '%Associate%' ;
delete top(500) from wf_event_backup where event_id like '%Associate%' ;
6) Repeat step 5 above until all of those records have been processed (the ones coming from Interface).
Migrate data from Rational DOORS to Rational DOORS Next Generation- Kim Letkeman, Senior Technical Staff Member, IBM and Martin Henderson, Development Manager, IBM, lead you through planning and implementing a DOORS migration project.
Plan and execute a migration project from IBM® Rational® DOORS® to IBM Rational DOORS Next Generation. This article provides a list of migration terms and definitions (as opposed to interchange) and describes the phases and tasks involved when moving active data into a Collaborative Lifecycle Management environment.
Migrating data from IBM Rational DOORS to IBM Rational DOORS Next Generation- With the release of IBM Rational DOORS 9.6.1.4 and IBM Rational DOORS Next Generation V6.0.1 the migration has been optimized, now automatically creating a global type system and artifact types in IBM Rational DOORS Next Generation, considering the commonalities of the type system defined in modules within DOORS, as well as links relationships. In addition, you can now incrementally migrate a project, and the two applications will automatically maintain and update link relationships with every incremental migration.
Migration is not interchange of data where data can go from one tool to another and possibly back again. Migration is a one-way move from Rational DOORS to Rational DOORS Next generation, with traceability back to the source.
Using a migration package, migration can include one or more modules and can be incremental, migrating a little at a time, and only what you need. The current version of modules is migrated along with internal external and OSLC links, OLE objects, pictures and so forth.
The history of the migrated data is not migrated however, the migration creates links in Rational DOORS Next Generation that link back to the corresponding records in Rational DOORS.
The links provides access to history, baselines, and other non-migrated data. By migrating only current data, you preserve all history and audit information in Rational DOORS and eliminate the cost of migrating and revalidating audits and historical data in Rational DOORS Next Generation.
Visit the Knowledge Center for details on the migration process.
Also see: Migrating requirements from Rational DOORS to Rational DOORS Next Generation
Welcome to the Cognitive Era - A new era of technology. A new era of business. A new era of thinking. A Cognitive Business is a business that thinks. A new era of technology is giving rise to a new era of business. Digital is not the destination but the foundation for a new era of business; we call it cognitive business, and IBM Watson is the platform. Today Watson is helping doctors re-imagine medicine, and leaders reshape industries as diverse as retail, banking and travel. And Watson is taught by industry experts, so their know-how can reach more practitioners.
Overview:

Upgrading Rhapsody Design Manager Server (RDM) is not straight forward as it often involves upgrading other CLM tools and there is no one place to obtain all migration guidance or fixes needed to complete the complicated migration process. Even worse, Rhapsody Client & Server interoperability is highly dependent on RDM and iFix versions, requiring extra efforts in keeping Client and Server compatible. This blog will break down the whole migration process for DM into 3 Key Steps and show you the direction for what to do at each steps. Also, check out this page for new features of RDM v6.0.1!!!
Step-1:
Apply iFix005 to RDM v6.0

The upgrade process to v6.0.1 is only supported from version 6.0 interim fix (so called iFix) 002 or higher. If your current version is any release of v5.x or v6.0, you must first upgrade your server to 6.0 iFix002+, and then upgrade to 6.0.1. As of this writing, the latest DM iFix is iFix005, which you can download from this page at Jazz.net. In addition, you should apply the latest CLM iFix for your JTS or other CLM applications if any are integrated. The CLM iFix includes fixes for both JTS and CLM applications. As of this writing, the latest CLM iFix for v6.0 is iFix005, which you can download from this page at Fix Central. Follow readme.txt for installation steps. Watch the 5-min video (*1) to walk through this step.

(*1)

In this video, CLM iFix002 was used instead of iFix005.

Step-2:
Migrate RDM v6.0+iFix005 to v6.0.1+iFix001

RDM v6.0.1 introduced two significant changes, they are:

1. No more VVC!!!

Starting in version 6.0.1, RDM is based on Jazz Foundation versioning instead of VVC, to be aligned with other CLM applications. The removal of VVC makes the whole DM architecture simpler and less error prone when it comes to migration, data synchronization, indexing etc. Furthermore, the simpler architecture achieves additional performance and scalability improvements.

2.

Websphere Liberty replaces Tomcat Server!!!

Starting in version 6.0.1, WebSphere Liberty is provided as a default application server. Select this option if you used Apache Tomcat server in your previous CLM installation and like to migrate your previous Apache Tomcat configuration files into WebSphere Liberty.

As result of these changes, upgrade procedure for RDM has slightly changed from previous as such involving the export and import of VVC data. Read Upgrade Guide very very carefully, which now includes RDM (*2). Note that, you will be instructed to install the new RDM v6.0.1 (RDM is also delivered as part of IoT Continuous Engineering Solution package) and apply the latest iFix for applications immediately; as of this writing, RDM v6.0.1 iFix001 is available from this page at Jazz.net (*3). You will separately need to apply the latest CLM iFix (iFix001 as of this writing) for your JTS and/or any CLM applications that share the same JTS with RDM. Consult the upgrade guide.

(*2)

(*3)
Step-3:
Apply iFix001 to Rhapsody Client and DM Client Extension.

To connect to RDM Server v6.0.1+iFix001 and edit models on the server from the local client, you MUST do two things.


1. Apply iFix001 to Rhapsody v8.1.4 (Stand-alone)

Do not skip applying iFix001 or higher to your Rhapsody Client (Stand-alone)!!! If you forgot applying it, you will see Rhapsody crash when you open a model from Server due to Error:400 Illegal Unquoted Character exception (*4). Download "IBM Rational Rhapsody 8.1.4 IFix 1" from this page.

2. Install DM Client Extension v6.0.1 iFix001

You have to install Client Extension that is the exact same version and patch level with RDM server, that is v6.0.1 iFix001. If you forgot applying iFix001, you will see an error at connection (*5). Download "Rhapsody Design Manager Client Extension v6.0.1 iFix001" from this page. Grab the fix for Simulink and Import Engine if needed (*6).


If you're on Rhapsody v8.1.3 release, you need to first obtain Rhapsody v8.1.4 from Passport Advantage site or download a 90-days trial version from this page at Jazz.net and install any of 4 editions. Once you have Rhapsody v8.1.4 installed, follow the 2:30-min video (*7) to install both binaries in one go.

(*4)

(*5)

(*6)

(*7)
If you are planning upgrades to any of your IBM products in 2016, you will want to review the Support Lifecycle page first to determine if the product versions currently installed have reached (or are nearing) their end of support. There are a number of product versions that are scheduled for End of Support in 2016.
The End of support (EOS) date listed is the last date on which IBM will deliver standard support services for a given version/release of a product. This does not include any extended support contracts you may have with IBM, so please refer to your specific documentation if your agreements go beyond standard support.
For a deeper understanding and navigation tips, watch the IBMElectronicSupport "What are the IBM Product Lifecycle and EOS?" video. This video will help you better understand the stages of the IBM Product Lifecycle, including End of Support.
Technote 1973531 - This technote provides all you need to automate the deploy and build process of source code generated by IBM Rational Rhapsody and run the executable on your Raspberry Pi target. It also comes with a ready-made adaptor which you can use immediately to get started with your hobby project up to prototype making. The attached 1:30 video shows my first IoT robot I've programmed with using the attached adaptor and show how its powerful animation capability can be used to remotely monitor the behavior of the device and interaction with Watson services on Bluemix. Grab the adaptor today and try creating your first Raspberry Pi application with Rational Rhapsody!!! Rhapsody experts are reachable at Rhapsody Forum site at IBM developerWorks. For Japanese readers, check out my related post at here.
You have a power to influence product direction! Check out this link to watch the latest top 25 RFEs submitted for Rational Rhapsody. RFE Community provides instant collaboration with IBM development teams and other product users through the ability to search, view, comment on, vote for, watch, submit, and track product RFEs of your interest.

Follow this link and select one of 3 options (Recently Voted, Top Voted, and Top Watched) from Display pull-down menu as shown at right, and be exposed to some of great ideas emerging across the world!



Let's get involved in voting today!!!
image credit: (cc) Some rights reserved by bykst
Microservices, SOA, and APIs: Friends or enemies? - When comparing a microservices architecture and a service-oriented architecture (SOA), it is nearly impossible to gain agreement on how they are related to one another. Adding application programming interfaces (APIs) into the mix makes it even more challenging to understand the differences. Some might say that these concepts are distinct, solve their own set of problems, and have a unique scope. Others might be more generous and say that they achieve similar goals and work from the same principles. They might also say that a microservices architecture is a "fine-grained SOA" or that it is "SOA done right."
This article in the developerWorks library defines each of these concepts, explains where the varying opinions come from, and tries to find a middle ground. It also examines how these three concepts might be combined going forward.

What's new in DOORS Next Generation 6.0.1 - Richard Watson explains in this blog post on Jazz.net: This release adds to a very significant major series for DOORS Next Generation. We have a continued with our focus on Configuration Management, Global Configurations and usability while introducing some exciting new functions for bulk data manipulation and stronger analytics. [Read more...]