The developerWorks Connections Platform is now in read-only mode and content is only available for viewing. No new wiki pages, posts, or messages may be added. Please see our FAQ for more information. The developerWorks Connections platform will officially shut down on March 31, 2020 and content will no longer be available. More details available on our FAQ. (Read in Japanese.)
Sharing a series of blog posts from jazz.net that provide details about some of the latest releases delivered by our Continuous Engineering development teams.
How to upgrade CQ-RTC synchronizer from 5.0.2 to 6.0.3 using ApacheTomcat/7.0.59
Related link:
https://jazz.net/help-dev/clm/index.jsp?topic=%2Fcom.ibm.team.connector.cq.doc%2Ftopics%2Ft_starting_the_team_concert_clearquest_gateway.html
https://jazz.net/help-dev/clm/index.jsp?topic=%2Fcom.ibm.team.connector.cq.doc%2Ftopics%2Ft_starting_setup_wizard.html
Environment:
RTC upgrade from 5.0.2 to 6.0.3
Synchronizer upgrade from 5.0.2 to 6.0.3
CQ current version 8.0.0.14
CQ OS : Windows 2008
Apache Tomcat/7.0.59

Getting below error message:
HTTP Status 404 - ProxyServlet: /cqconnector/
type Status report
message ProxyServlet: /cqconnector/
description The requested resource is not available.
Workaround tomcat library for CQ synchronizer 603 upgrade.
1. Before upgrading the CQ synchronizer from 5.0.2 to 6.0.3, take backup of tomcat libraries present in gateway/tomcat folder.
2. Now after upgrading synchronizer to 6.0.3, take backup of cqconnector.war file from 6.0.3 synchronizer.
3. Empty the gateway/tomcat folder.
4. Now copy the those tomcat libraries which we have taken in step#1.
5. Copy server.xml,tomcat-users.xml files from 5.0.2 backup-config to 6.0.3 synchronizer "conf" folder.
6. Copy cqconnector.war file which is taken as backup in step#2 and paste it in 6.0.3 synchronizer gateway/tomcat/webapps folder.
7. Start the serve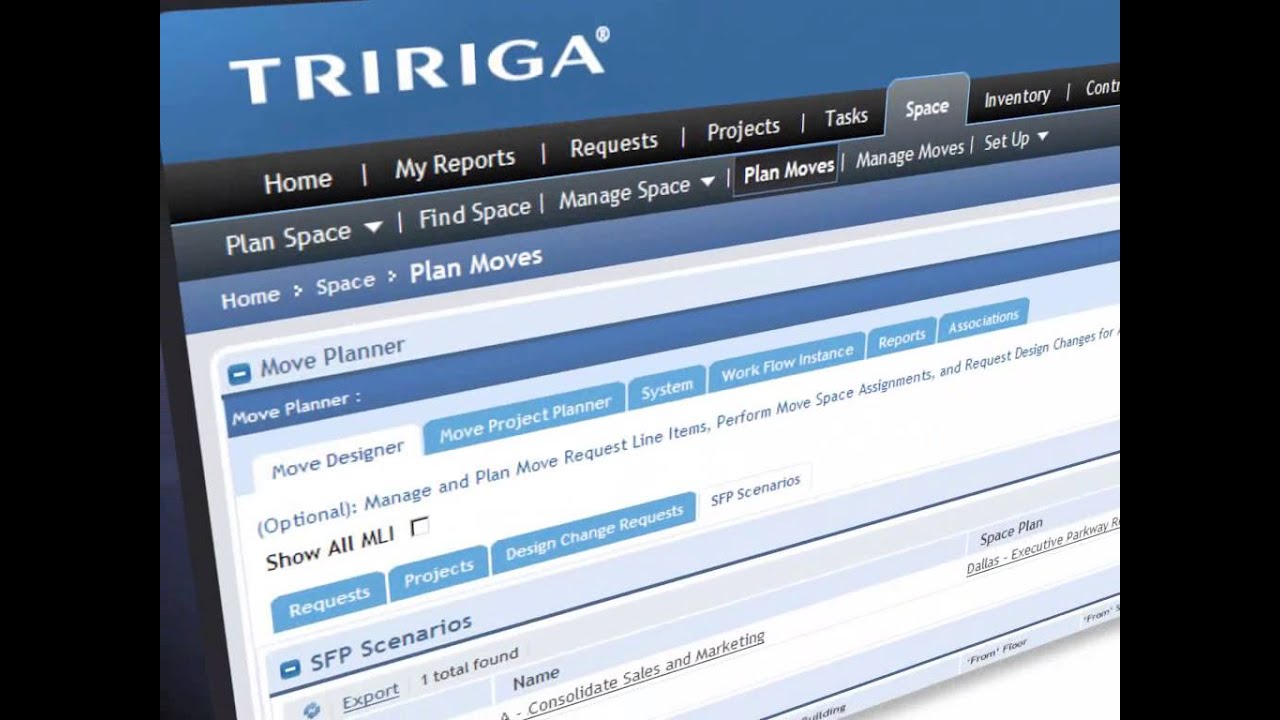 IBM TRIRIGA Support works on addressing problems through a problem ticketing system where each issue is logged as an IBM Service Request (SR) or Problem Management Report (PMR). IBM TRIRIGA Support manages problems reported via this process.

IBM TRIRIGA Support provides a support landing page titled, "IBM TRIRIGA Information and Support Resources" which has a lot of very helpful information. It is available here: https://ibm.biz/BdiUwf
This page has a Support Resources Home section that provides numerous links to some great resources, including a link to our IBM Service Request system where you can open a Service Request (SR). For convenience, the link for creating a Service Request (SR) is here: http://www.ibm.com/support/servicerequest
Alternatively, on the IBM TRIRIGA Information and Support Resources page there are also IBM Support phone numbers that can be used to call for support.
Once an SR/PMR is opened, it can be tracked for updates via the SR tool. You may also request an update at any time and this will notify the Support team to follow up with you as soon as possible.
For the most efficient IBM TRIRIGA support experience, a few guidelines should be followed:
There should only be one problem per SR/PMR per customer environment. This helps to keep the focus on a particular issue for the duration of the SR/PMR, and removes any chance for confusion in communication. This makes the SR/PMR easier to navigate, consolidates troubleshooting information such as logs, steps to recreate the issue, etc. both for Support and for the customer end. This also allows any people new to the SR/PMR on the Support side or customer side to be quickly be brought up to speed on the issue at hand.

This policy of only addressing one problem per PMR is very important for IBM TRIRIGA Support as well because TRIRIGA is enterprise software residing in an n-tier environment which means that a problem may involve many different components and/or multiple products. This can result in SRs/PMRs being investigated by multiple people and/or teams within IBM to come to a resolution. Having the SR/PMR concise and focused makes this all much easier to manage and will result quicker resolution.
Also, it is important to have one problem per SR/PMR because if the problem reported is determined to be a defect, we will create an APAR for it and an APAR also can only cover one distinct problem and we can only create on APAR per SR/PMR. More information about SRs, PMRs, and APARs can be found here: https://ibm.biz/BdiUwq
SRs/PMRs also have the concept of "severity". This is a ranking that is set by the customer to indicate the urgency and importance of the issue. This setting is how the Support team determines the priority to give to each issue. Please be be pragmatic in choosing a severity for the problem being reported. The Support team does realize that all issues are important to our customers. However, in order to ensure that when a very critical issue is encountered and needs immediate resolution is handled properly, we need our customers to prioritize their issues realistically.

The SR/PMR severities range from 1 (most critical) to 4 (not critical).
Please keep in mind that if all issues are logged as severity 1 issues, this is a misrepresentation, and IBM will be unable to provide adequate timely resolution for truly critical issues for all customers.
Also, when opening your SR/PMR, try to be as complete as possible in the description of your issue and provide as much of the critical information as possible. More information related to what information is needed can be found here: https://ibm.biz/BdiUwM
Keep in mind that any inside knowledge about your particular problem or environment is good to provide as well because Support deals with a wide variety of issues and test cases and might not be aware of how a particular customer has customized their environment/install, how they are testing their application or what the expected result is. The more complete you are in your initial description the quicker we can get the SR/PMR on the correct track to resolution.
Finally, try to be prompt and clear in your responses as we communicate during the resolution process. Especially with high priority issues. The quicker you can reply that you have received any updates and let us know your response, the better. Again, due to the large volume of issues coming in, by quickly responding it can ensure that your issue remains at the forefront of the minds of those involved.
For additional guidance on the IBM TRIRIGA Support process, please see the following link for our IBM Support Handbook: https://ibm.biz/BdxmXH
GIT RTC integration (How to clone repository via http, file size greater than 300 MB)
How to clone repository via http, file size greater than 300 MB.
Node.js based server for RTC and Git integration:
https://jazz.net/help-dev/clm/index.jsp?topic=%2Fcom.ibm.team.connector.cq.doc%2Ftopics%2Fc_git_node_js.html
Tried with below scenario combination but was unable to clone repos, via ssh if the file size is more than 300 MB.
a. GIT RTC integration (how it's descibed in the officicial documentation for RTC 6.0.2):
- RTC 6.0.2
- GIT 2.11.1
- Python 2.7
- Nodejs 0.12.9
- Git-Server-Toolkit-6.0.2
- RHEL 6.2 Linux server
b. I can Push repos that have medium size in MB (ca 300MB);
c. I can't clone repos, via http, that have medium size in MB (ca 300MB);
d. I can clone repos, via ssh, on the Repo server itself, that have medium size in MB (ca 300MB);
e. I can clone repos , via http, that have medium size in MB (ca 300MB), if I use Apache http server, but the new RTC GIT integration uses Nodejs (new hooks are recompiled ad hoc).

Procedure: Follow the below steps which should help.
1) set the value (--max-old-space-size) to 8GB:
--max-old-space-size=8192
https://github.com/nodejs/node/wiki/Frequently-Asked-Questions
https://stackoverflow.com/questions/12978169/rangeerror-length-kmaxlength-while-reading-massive-text-file-with-nodejs

2) Double the value postBuffer to 1048576000
https://stackoverflow.com/questions/6842687/the-remote-end-hung-up-unexpectedly-while-git-cloning)

3) Change the below settings in nodejs (config.json) file.
"Server-Socket-Timeout" : 0,
Using an Agile approach to scope software projects - Authored by Christina Lynch: Software development methodologies are often religiously observed. But we think you stand to lose out by arbitrarily closing yourself off to alternatives. That being said, when it comes to the software scoping process, the best tool for the job is Agile. Why? Because it's proven time and time again to provide an effective and efficient framework for propelling new software initiatives forward.  
Helastel take project scoping very seriously indeed and the results of doing that speak for themselves. It boils down to posing the right questions about what the business requires, while gaining a 360 degree understanding of user perspectives, to plot a pathway to the optimum end 'product'. Here's why an Agile methodology lends itself so well to supporting that process. [Read more...] 
Maximo Required Field based on a Condition - How to make a field required based on a condition By Roberto Palma
Getting started roadmap for Rational Team Concert- Article author: Dejan Custic, Persistent Systems Ltd. Rational Team Concert (RTC) is a collaborative tool that helps software development teams organize work and monitor progress in an agile, continuous delivery environment. Continuous delivery is about delivering software frequently. It focuses on speeding up the deployment pipeline – from source code to customer-executable code. Increasing delivery speed often necessitates increasing agility – the need to make changes to code (and to designs) frequently either to correct design faults or to adjust to changing customer demands. With the following features, RTC assists teams to be agile and to deliver continuously. Note: The resources listed on this page were created for a specific release, but also apply to later releases. [Read more...]
Rational Team Concert - Quick Planner Demo: This video demonstrates the Quick Planner feature in Rational Team Concert.
Rational Team Concert Quick Planner Next Preview: This video previews the Quick Planner Next generation features in Rational Team Concert available as a technical preview in the 6.0.4 release.
How to add the custom attributes in RTC MyStuff and limitations.
When you have a custom mandatory field on our defect record type (Found In Environment) and When you create a new defect record in My Stuff, this field ( Found In Environment) is not visible (able to select).
How do I add it to the toolbar in My Stuff together with the standard attributes; Type, Description, Filed Against, Severity and so on?
Solution:
Use the Explorer to navigate to RTC MyStuff >> When you type ctrl+space the supported custom attributes will be listed.
Supported custom attributes:
Enumeration-type, Contributor-type, Category, Work Item and Deliverable attributes.
Unsupported custom attributes:
Boolean, String type (small, medium and large), HTML (large, medium), Tags, Enumeration list, Contributor list, Decimal, Duration, Item, Item
List, Wiki, Integer, Work Item List, Long, Process Area, Process Area List, Project Area, Project Area List, Team Area, Team Area List, String list, Timeline, Timestamp
GiuCS
270003E2P0
Visits (8823)
Question
I would like an example of running an ETL Job Item as simply Running the process fails.
Cause
Users see the Activated record and assume they can click Run Process and will get results. There is actual need to enter a set of restraining data to get results.
Answer
Every ETL Job Item is different. You need to fill in information to the record in order to get the results necessary for the transformation or processing.
A complete list of field requirements and processing possibilities can be found in the manual link below.
This blog entry is for a sample run of a Survey Fact ETL Job Item.
Related information
IBM TRIRIGA - Running ETL transforms
In this day in age, security is a very hot topic and as soon as one vulnerability pops up, it is addressed and mitigated, another one is found. It is a vicious circle of identifying and addressing that does not seem to let up. In our fixpack release notes, information regarding mitigation of vulnerabilities that were addressed without an APAR is listed. And sometimes, a vulnerability could be addressed as an APAR.
The reason I am mentioning security vulnerabilities is that sometimes, when they are resolved, there is an effect that impacts existing functionality and it may not always be clear. Sometimes, the result of fixing these vulnerabilities can "change" functionality.
As an example, in the 3.5.2 release, there is mention of an APAR related to external URL navigation items will now open in a new window to avoid cross origin scripting vulnerabilities. Prior to the 3.5.2 release, if you used an external URL in the navigation, it just opened in the same window. We have seen some issues where clients wanted the original design, but that is no longer possible since the change was made as a result of fixing a security vulnerability. The current behavior is correct and cannot revert to the old design. So in this case, there was an APAR referenced. But in others, there may not be. You can look at the 3.5.2.1 release notes (found here https://www.ibm.com/developerworks/community/groups/service/html/communityview?communityUuid=9e3a5b9d-6a06-4796-a6c1-5137b626e39c#fullpageWidgetId=W89a8af160e64_4167_a047_b5bc553dcaf4&file=9ce63739-95fd-4309-aeb2-02048732d806) to see what I am referring to.
As the product develops and security vulnerabilities are found and addressed, it could mean a change in how something works. Reading the release notes can be a source of information but it may not always be clear why something changed. We all know change is hard, especially when we are so used to it working a certain way. I don't know about you, but if the change was made to address a security vulnerability, I can live with that and accept the change.
Maximo Email Interaction Setup for Purchase Orders - How to set up Email Interaction Setup for use with Purchase Orders By May On
Let's step away from serious business for a moment and take some time for a bit of fun.... We recently found this excellent deck on Slideshare and couldn't resist sharing with you all here as well!
#CloudHaiku: The Poetry of the Cloud - Poetry can be found nearly everywhere you look in the tech world. It can certainly be found in the cloud and today's thriving open technology communities. Never have there been such an abundance and sophistication among open source projects. These communities are producing some of today's most important and sophisticated technology that will serve as the backbone for an exciting future in cloud, cognitive and data/analytics. It is in this spirit that we decided to pose the #CloudHaiku challenge to some of today's most brilliant minds in cloud and open tech. Enjoy the result below!
At first glance, the cloud doesn't lend itself to poetry. If Shakespeare were alive today, the object of his sonnets probably wouldn't be virtual machines, bare metal, public/private/hybrid or even the workloads they support. But once you scratch the surface, poetry can be found just about anywhere—even a data center. Open technology is certainly one area that can inspire prose. Think about it: Where else in business do you see competitors working side-by-side for the greater good? There's a certain beauty in the fact that these projects are only as strong as the communities that support them.  
It's in this spirit that we decided to pose the #CloudHaiku challenge to some of today's most brilliant minds in cloud and open tech. Industry leaders like Lorinda Brandon (CapitalOne), Kris Borchers (JS Foundation), Al Gillen (IDC), Leslie Carr (Clover Health), Rich Miller (Telematica) and so many more were kind enough to lend their voice to this experiment. We've compiled just a sample of our favorites in this eBook. But #CloudHaiku doesn't stop here. Post yours to Twitter using the #CloudHaiku hashtag and challenge a friend, colleague or fellow open source community member to do the same. Learn more about the work IBM is doing to support an open cloud ecosystem at bit.ly/OpenByDesign.
Introducing Maximo QBR Dynamic Query Configuration - Overview of new Dynamic Query configuration features for Ad Hoc reporting introduced with Maximo 7.6.0.8!
Video recording by Pam Denny, Analytics Architect, IBM
Demo of Maximo QBR Dynamic Query Configuration - Demonstration of Maximo QBR Dynamic Configuration introduced in Maximo 7.6.0.8! This video is a followup to the overview features introduced above and at https://youtu.be/6YXaiqO_qSQ Video recording by Pam Denny, Analytics Architect, IBM
The IoT Watson Continuous Engineering teams have delivered a lot of new releases this week. These releases include a number of fixes and enhancements.
We've included some highlights below.
Jazz Foundation 6.0.4
Clustering

Support for Rational Team Concert clustering

Global Configuration Management

Group global components with hierarchical tags
Drag and drop configurations into a global configuration tree
Create a baseline hierarchy now includes baselines of Rational Team Concert source control streams
Scrub global configurations and components after data spills
Improved visual distinction among configurations from different domains
REST services API
Specify whether a custom attribute or link can be modified for baselines
Usability improvements to the list widgets in the Add Configurations picker

Serviceability

Monitor performance and resource-intensive scenarios
DOORS Next Generation 6.0.4
Configuration Management

Artifact changes are more visible in a collapsible sidebar
Automatically merge artifacts when you deliver change sets
Change set dependency calculations occur when a subset of change sets are selected for delivery
Compare and deliver UI always shows source on the left and target on the right, and enables two-way comparisons in modules
Deliver Change Sets wizard was improved
Drag and drop Rational DOORS Next Generation configurations
Filter the list of comparison results
More efficient data comparison
Navigate the configuration hierarchy of a component
New Changed Resources tab shows the changed resources for a change set
New option to resolve a conflict in the Primary Text field
New two-way comparison view
OSLC provider now supports component containers
Original Change Sets tab added to the change set editor
Primary text merge includes existing embedded artifacts, links, and terms
ReqIF - Import packages into global configurations
ReqIF - Upload packages into global configurations
Start the proposed primary text with the source or target value
Streams Delivered To tab added to the change set editor
View details of changes to artifacts made as part of a change set

Reporting

Avoid timeouts by configuring the ETL to run asynchronously
External requests against the publish views data source schema are now supported

ReqIF

Bulk import for links
Diagnostic and serviceability tool
Improved memory consumption for importing and exporting packages
Use the ReqIF API to import ReqIF packages
Use the ReqIF API to upload ReqIF packages

Reviews

Create review comments for artifacts within modules

SAFe

Updated SAFe project templates

UI changes

Filter bar was added to the artifact selection UI
Performance option for generating PDF reports was removed
The "Confirm the source and target configurations" page was removed from the Compare Configurations wizard
The Summary page was removed from the Deliver Changes wizard

Upgrading and migrating

Automatically validate data to identify potential migration issues
Graphical artifact migration - New utility to migrate older graphical artifacts to new diagram format
New upgrade status tool
Rational DOORS 9 migration - Migration information is displayed on a new Migration tab in Project Properties
Rational DOORS 9 migration - Specify a type system for modules in an incoming package

Usability improvements

Contents cells - Editing is more responsive
Contents cells - Saving is more responsive
Filter project area and component lists
New bulk edit option for views
Scrolling in modules is more reliable
Several minor updates were made to improve usability
Support for Mozilla Firefox 52 ESR
Rational Quality Manager 6.0.4
Administration

Prevent state transitions for artifacts that have pending approvals

Authentication

Spport for PIV smart card and certificate-based authentication

Build records

Append the build web ID to the build record name
Create build records and build definitions through a command-line script at run time
Enforce unique names for build records

Categories

Enhanced hierarchy view for the category administration editor
Improved experience for working with large category value sets
Improved navigation for selecting categories

Compare and merge

Minor updates to the artifact compare and merge views
The Edit Test Scripts Inline section supports comparing configurations

Configuration management

Drag and drop Rational Quality Manager configurations
New "Enable only baselines" mode supports creating multiple baselines, but not components or streams
New option to scrub components

Lab management

New calendar for reserving lab resources

Linking

Add all test cases with linked requirements in the Reconcile window
Automatically link test cases in a test suite to the test plan that contains the suite

Manual test script steps

Edit manual test scripts directly in the keyword editor
Edit manual test scripts directly in the test case editor
Remove and correct HTML tags in manual script steps that are migrated from Rational TestManager

Table views

Filter columns in list views by excluding results
Resize columns in artifact table views beyond the page width
Set a default display for columns in the Test Case section of a test plan
Set default column display settings for list view sections in editors
Set the table cell display style for all list views
Update a custom attribute for multiple artifacts at the same time
Use the date format from the client browser when exporting to CSV

Test cases

Associate test cases in the list view with an existing test plan or test suite
Duplicate test cases in a test plan

Test execution

New keyboard shortcut for running tests
New rich-text support for updating the execution status of the command-line adapter
Pauses during manual test execution are now recorded and used to calculate the actual run time
Set one test suite step adapter ID for all test suite steps in the Rational Quality Manager Command Line Execution Tool
When command-line or Selenium test scripts start running, associated TCERs are set to In Progress

Test execution schedules

New Executable ID column in the Steps table for execution schedules
New Schedule Now capability for execution schedules
New columns in the Add Step dialog box for adding TSERs to execution schedules

Test results

Delete test results from the Previous Results Details section of TCER and TSER editors
Open the execution result page by pressing Enter
Roll up test suite and test case results

Test scripts

Keywords and parent test scripts can now have different test data
New option to automatically synchronize the state and lock status between test scripts and test cases

Usability enhancements

Copy and Replace function now includes options for copying links
Icons for artifact types now have labels
Make bulk edits to custom attributes
PDF reports now contain the same artifact icons as the web client
Rational Rhapsody Design Manager 6.0.4
Client extension

Improvements for managing remote requirements
Performance improvements for actively managed models
Performance improvements for saving change sets in actively managed mode

Simulink

Diagram improvements
Mathworks Simulink version 2016b is supported
Model structure improvements
Model update improvements
Rational Team Concert 6.0.4
Client for Microsoft Visual Studio IDE

Native work item editor was removed
Support for Microsoft Visual Studio 2017
Support for multiple selection in Repository Files view and Change Explorer view

Clustering

Support for Rational Team Concert clustering

Enterprise extensions

Improved storage model
New z/OS mass import option checks the compatibility with existing data set definitions

Git integration

Ceate Rational Team Concert work items by using Git commit messages

Jazz build

Hidden build properties supported

Jazz source control

Code review usability enhancements
Display links in containers and show the history of valid links
New check-in advisors are available
New check-in precondition to restrict the number of changes in a change set
Operation History view available for streams and workspaces
Search for versioned files by file name
Set the validity status on links between SCM files and other CLM artifacts

Rational Team Concert Shell

Enhanced context menu for shared files directly under the sandbox
Open the Rational Team Concert Shell control panel from the Windows Explorer Favorites
Share folders from any level in the sandbox
Support for auto-locking
The Rational Team Concert shell control panel is now available in the Windows control panel

Rational Team Concert clients

Disable file locks held by other users in the Windows Shell and client for Microsoft Visual Studio IDE
Share files in the Windows Shell and the client for Microsoft Visual Studio IDE

Tracking and planning

Quick Planner Next (technical preview)
SAFe template improvements
Usability improvements for the Add Link and Select Work Items windows
Usability improvements in the Plan editor
Rational Engineering Lifecycle Manager 6.0.4
Working with configurations

Artifact palette now refreshes when the selected configuration changes
Searching local configurations by sorting them as baselines and streams

Working with views

Better indicator of dependency analysis in views
Details about the container are now available in views
Edit project scope button now on the view toolbar
Link count in the wizard helps you trace relationships
New button location for setting parameter values more easily
New palette search field simplifies view editing
Now you can see the list of recently used views
Project scope support for custom artifact elements
See the view in full screen mode
Showing or hiding the view outline by using a right-click menu
Rational Rhapsody 8.2.1
AUTOSAR 4.3.0 support
AUTOSAR: ARXML import and export
AUTOSAR: greater differentiation between icons
AUTOSAR: migration of projects to newer or older versions of AUTOSAR
Ada code generation: initialization of discriminant attribute for class instantiated with a relation
Ada code generation: support for additional types
Code generation: InvokePostProcessor property
Configuration management: automatic delivery of changes in RTC (Rational Team Concert)
Decorations on elements: multiple enhancements
Diagrams and Browser: custom views
Diagrams: creation of Object Model Diagrams in response to Activity Diagram changes
Diagrams: enhancement of ability to add shortcut list to graphic elements
Diagrams: Locate in Diagram
Diagrams: Re-Route All - addition of keyboard shortcut
Diagrams: back and forward navigation buttons
Diagrams: hovering Drawing toolbar
Diagrams: new layouts for Populate Diagram and Rearrange
Diagrams: straightening of connectors in diagrams
Features dialog: Criteria tab for Queries and Table Layouts
MXF framework: increased MISRA compliance
Properties: export of property information to csv file
RTC integration: inclusion of project name in change set comment
ReporterPLUS: including tables and matrices as HTML tables
ReporterPLUS: support for ReporterPLUS in 64-bit version of Rational Rhapsody
Repository files: detection of changes made outside of Rhapsody
Rhapsody API: additional search criteria for IRPSearchQuery
Rhapsody API: new methods added to RPApplicationListener
Rhapsody DM client: partial loading of requirement collections
Rhapsody Design Manager - Simulink models: hotspot location in diagrams
Rhapsody Design Manager - Simulink models: importing models with nested subsystems
Rhapsody Design Manager - Simulink models: improved diagram quality
Rhapsody Design Manager - Simulink models: improvements to import process
Rhapsody Design Manager - Simulink models: support for MatLab 2016b
Rhapsody in Ada: warnings during framework compilation
RulesComposer: loading when Rational Rhapsody API files cannot be found
RulesComposer: progress bar during loading
RulesComposer: update-site archive for Eclipse Neon (Eclipse 4.6)
Saving Rational Rhapsody models in XML format
Search and replace: UI enhancements
Software Architect in 64-bit version of Rhapsody
TestConductor: user-defined mapping of instance lines when creating tests from sequence diagrams
TestConductor: navigation to problematic diagram elements when creating test case from sequence diagram
TestConductor: sample for use of TC assert macros when testing RAL model
TestConductor: support for Rhapsody's action language
XMI Toolkit: import of SysML 1.4 models
Rational Publishing Engine 2.1.2
Document Builder

Asset permissions
Auto-complete support for tags
Automated mapping of Rational Publishing Engine roles to Jazz Team Server roles
Group administrative variables
Tags for data source connections
Document Studio
Generate documents from Atlassian JIRA Software using JSON data
Redesigned welcome screen

Launcher

Compare two documents
Data source configuration improvements
Other enhancements
Document generation from CLM with single sign-on authentication
For additional information about the new releases refer to CE 6.0.4 / CLM 6.0.4 is now available blog post on jazz.net.
Improve requirements management with IBM Rational DOORS Next Generation - Using office tools for requirements management is like using scissors to cut your lawn. Use the right tool with Rational DOORS Next Generation. Check out the Doors Next Generation free trial today and see how it has requirements management redefined: http://ibm.co/DNGTrial.  
IBM Rational DOORS Next Generation: Terminology and Basic Concepts - This introductory presentation focuses on basic concepts and terminology that one should know when working with IBM Rational DOORS Next Generation.
IBM Rational DOORS Next Generation Tour: Import, Edit, Trace, and Analyze Requirements - In this video, you will learn how to use Rational DOORS Next Generation to import and review requirements, add traceability links between those requirements, analyze the data, and then export it.  
Check out the Doors Next Generation free trial today and see how it has requirements management redefined: http://ibm.co/DNGTrial.
Sometimes a user that supposedly has licenses for a form or portal is not being able to see it, so how do I determine if some license is missing or if the licenses I have are enough? This question often comes up when users start reporting they can not access portions of the application and call in complaining about it.
Answer:
The best way to see it is to log as an Admin user, for instance "system" and follow these instructions:
Go to Tools - Administration - License Manager.
Click on "Matrix View"
User the browser find function and look for the FORM or Business Object.

The necessary licenses are marked with a check sign (or R for read-only)
In the below example you see that a user accessing via Cloud needs license "IBM Facilities and Real Estate Management on Cloud Enterprise" to access the Contact Center (form triContactCenter).
If you have questions on specific licenses, contact your sales representative from IBM or Business Partner. They are able to see what you are entitled of.
  Two videos from the Jazz.net library covering a two-part IBM Innovate presentation on best practices in IBM Rational Quality Manager (RQM):
Rational Quality Manager: Best Practices Part 1 - In this video you will learn how to use Rational Quality Manager effectively to manage the testing process. The first part of the video covers: - Test Planning and Construction - Test Plan - Test Case - Test Suite - Test Script [Watch the video here!] 
Rational Quality Manager: Best Practices Part 2 - In this video you will learn how to use Rational Quality Manager effectively to manage the testing process. The second part of this video covers: - Test Execution - Administration [Watch the video here!]