IBM® IoT for Automotive SaaS Development Edition enables you to develop, test, evaluate, and demonstrate the connected car capabilities of the Software as a Service (SaaS) offering in a non-production environment. The development edition is ideal for exploring, sampling, and demonstrating potential automotive applications in a test environment that has a maximum of 100 registered vehicles.

Featured support
IBM IoT for Automotive Development Edition includes all of the features and benefits of the standard offering for development use only and has the following limitations:
| Support feature | Details |
| --- | --- |
| Connectivity | Supports a maximum of 100 connected vehicles per environment |
| Storage | Provides a maximum of 1TB of data storage space |
| High availability (HA) | Not supported |
If you are building an automotive solution to support more than 100 registered vehicles and large volumes of data for a production environment, you will need to purchase the full IBM IoT for Automotive SaaS offering.
More Information
For more information about how to purchase IBM IoT for Automotive SaaS, see https://www.ibm.com/hk-en/marketplace/iot-automotive-industry/purchase.
Keynote: Welcome to InterConnect 2017 - On stage at InterConnect 2017, Chris Moody, VP and GM, Data & Enterprise Solutions, Twitter, kicks off the session. 
As Twitter turns 11, Chris reflects on the transformative power of cloud technologies. 'It has never been more possible than it is today, to change kids and technology', he begins. 'Anyone can change the world.' 
'Like raising a child, technology moves fast. When Twitter started out, it was a side project to keep friends connected, and it's still evolving today. POTUS is using the platform daily, and there are other evolutions too. It's evolving into a powerful business platform'. [Read more...]  
Harriet Green on theCUBE, live from InterConnect 2017 - On Monday, March 20, Harriet Green, General Manager, IBM Watson Internet of Things, Cognitive Engagement and Education, kicked off the IoT: Genius of Things keynote at InterConnect 2017. Harriet talked passionately about how the Internet of Things is changing the way we live, work and interact today. How when you combine Watson with IoT data, the platform, the security and the growing ecosystem of clients, technology providers, and industry experts, extraordinary things become possible. And how IoT is the next great wave of digitization and is truly a powerful transformational force, emanating from the offices of C-Level executives across all industries. [Read more...] 
InterConnect: The intelligent workplace of the future - IBM's Brian Dalgetty, Offering Executive for Watson IoT welcomed Brett Lancaster, Ricoh's Global Sales Director for Managed Information Services and Harman International's Kevin Hague, VP Technology Strategy to join him on the stage. The panel came together to discuss the intelligent workplace of the future, how intelligent agents can help us do our work better, and what the workplace of the future will be like to work in. [Read more... ]  
InterConnect: Mythbusters – how Watson works - Have you ever wondered how Watson, IBM's AI works? Attendees at IBM's InterConnect 2017 were able to find out from Rob High Jr. IBM Fellow, VP, CTO Watson, IBM Academy of Technology. Rob kicked off by defining the characteristics of what IBM sees as AI before busting a myth or four. 
1. Cognitive systems understand human expressions – textual, verbal, visual  
2. By reasoning about the actual intention or problem being addressed  
3. They learn how to recognize patterns of meaning through examples and feedback  
4. And they interact with humans on their own terms, and in a way that inspires people.  
5. And they do it at scale!  
[Read more... ] 
Girls Who Code: inspiring a generation of change-makers - Reshma Saujani CEO of Girls Who Code, joined Ginni Rometty on stage at IBM Interconnect to discuss how IBM has supported the company growth and has helped young girls break barriers with the technology industry. As a politician, Reshma visited hundreds of schools and the lack of females in the IT classes made her question where women sit in the tech industry, after researching she found out that today, less than 18% of women do IT majors. [Read more...]  
Blockchain technology: the next generation of the internet - On Tuesday afternoon, Don Tapscott, author, consultant and entrepreneur, took us through the transformative power of blockchain technology, and its huge potential for change. Here's what he had to say: "I wrote a book in 1981 arguing that everyone was going to use this vast network of networks, and that computers would become tools for the communication of information. It didn't sell that well – it was a study in bad timing – but we were right. I'm here to tell you that computers are about to become something else again. We are getting a second era of the internet – the Internet of Value. The fourth industrial revolution is infusing technology through every organization; through every business process. Through our economy, through our business world, even through our bodies. All of these technologies that will participate in the transformation of businesses need a commercial and transactional platform. And that is crypto-currencies – blockchain." [Read more...]  
IBM, Watson, and the Royal Bank of Canada - Ginni introduced Bruce Ross, Group Head of Operations at the Royal Bank of Canada mentioning that both he and the organisation are pioneers. Bruce is the head of both technology and operations at the no. 1 bank in Canada. [Read more...]  
Dehyping Robotics and Artificial Intelligence (AI) - Dr. Sabine Hauert, President and Co-Founder of Robohub.org and Assistant Professor in Robotics at the University of Bristol, provided the InterConnect 2017 audience with an insightful (and interactive) discussion about robotics – highlighting the need for balanced media and communications around robotics and artificial intelligence. 
As a member of the Royal Society's Working Group on Machine Learning, Dr. Hauert is an expert in science communication and a frequent speaker on the future of robotics. In her talk, Hauert explains how robots can be game changers, but not in the way we think. [Read more...] 
Watson standing strong to beat cyber bullying - Five-time Emmy winner and Grammy nominee, Wayne Brady has a strong message for online bullies, "I don't want you as my fan." And to millions of fellow cyberbullying victims – many of them adolescents – he says, "be yourself, no matter what anyone else says, be strong." Brady gets bullied too [Read more...] 
How cognitive solutions are transforming HR: InterConnect 2017 - With their capacity to absorb vast quantities of structured and unstructured data, cognitive solutions are creating unforeseen possibilities across every enterprise domain, including Human Resources. On Monday afternoon at InterConnect 2017, Duke Daehling talked us through the way cognitive solutions are transforming HR – from guiding staff on their next career move, to performance management, career development and learning. [Read more...] 
AT&T and IBM: Analytics with Watson - Today at IBM InterConnect we learned that IBM are partnering with AT&T to support their enterprise customers IoT with data insights. This data is huge for business customers, but is only valuable with real-time meaningful insights. AT&T will be using a variety of IBM products including: 
Watson IoT Platform: to build the next generation of connected industrial IoT devices and products that continuously learn from the physical world.  
IBM Watson Data Platform: which is the fastest data ingestion engine combined with cognitive powered decision making. This helps uncover business insights and value from data. That data could be from the weather, the road, social media, or a customers sales data.  
IBM Machine Learning Service: used by AT&T to give their customers access to machine learning.  
US Speedskating at InterConnect: Going for gold with smarter training - Elite sports team US Speedskating has teamed up with IBM to get smarter about how athletes train and prepare for competitions – both on and off the ice. Together with M&S Consulting, we've created a voice-enabled iPad app that uses real-time performance metrics and individual insights to review each athlete's workload and shape smart training plans to boost each skater's chance of success. You can see the solution in action at InterConnect in Las Vegas. [Read more....] 
Keynote: David Kenny on cloud technologies - David Kenny, senior vice president IBM Watson and Cloud Platform is spearheading the Watson technology platform development, as well as optimizing IBM's public cloud for data and cognitive workloads. David joins speakers from IBM, Fitly, Indiegogo and American Airlines as he explores how businesses are increasingly coming to depend on cloud – to explore artificial intelligence, security and the IoT. [Read more...] 
InterConnect: Arrow Electronics and Indiegogo - Slava Rubin, Founder and Chief Business Officer, Indiegogo talks start-ups and the democratising power of the Internet at InterConnect 2017. Indiegogo is a launchpad for entrepreneurial ideas and platform where start-ups and new businesses can raise funds, start a campaign, organize marketing and promotion and use analytics to see how their campaigns are performing. Slava explains that crowdfunding of this sort has seen an explosion of activity – from products, security and activity trackers. Now, he says, Indiegogo is moving beyond funding. The company operates more as a springboard for entrepreneurs – who come initially to Indiegogo for validation and engagement funding, before they can actually make something. [Read more...] 
InterConnect keynote: Harriet Green - When hype gave way to reality... When I first started running the IoT business for IBM, I spent a lot of time promoting the technology itself; persuading people of the potential of IoT with impressive statistics: 20 billion connected devices by 2020; $11 trillion in economic value by 2025. But I don't do any of that anymore, because the Internet of Things is no longer a story of future growth. It's a story about the here and now, and the outcomes speak for themselves. In the last eight months, IBM has seen its number of IoT clients increase from 4,000 to 6,000, and each has a compelling story to tell. Stories about overcoming business challenges, digital transformation, and, perhaps most importantly, stories about outcomes. [Read more....]  
InterConnect keynote: Ginni Rometty, Watson cloud - How cloud is changing business and the world. IBM's Chairman, President and CEO took to the InterConnect Stage to discuss how the Cloud is changing both business and society. She states that IBM's cloud is the platform for the next era of business as it can help companies do things never done before. It enables you to make architectural decisions and determines how a company runs. She brings to light why the IBM platform is for the new era of business in three points. [Read more...] 
IBM Support with Watson: Submitting an electronic ticket - After you Submit a Service Request (SR), the Watson Retrieve and Rank service intercepts and analyzes your ticket.
IBM Support with Watson: Omnibox - Selected IBM products now feature the IBM Support omnibox, which uses Watson to concurrently process and respond to thousands of questions in IBM Support.
As we approach the end of the first quarter we thought we'd send a reminder about some of our Watson IoT product versions and supported platforms that are coming up for End of support.
The following product versions are currently scheduled for end of support in April 2017:
| | | | |
| --- | --- | --- | --- |
| Program number | Program release name | VRM | Withdrawal from support date |
| 5724-U29 | IBM Maximo® Asset Navigator | 7.1.x | April 30, 2017 |
| 5725-F25 | IBM TRIRIGA® Portfolio Data Manager | 10.2.x | April 30, 2017 |
Related announcements:
IBM TRIRIGA Portfolio Data Manager 10.2.x
Note:

Because the upgrade process can be complex, it is highly recommended that you reach out to IBM Global Services or a certified IBM Business Partner for assistance.



Refer to this previous blog post for general information about Watson IoT Support Lifecycle Resources:
jslong
270005B0Q4
Visits (389)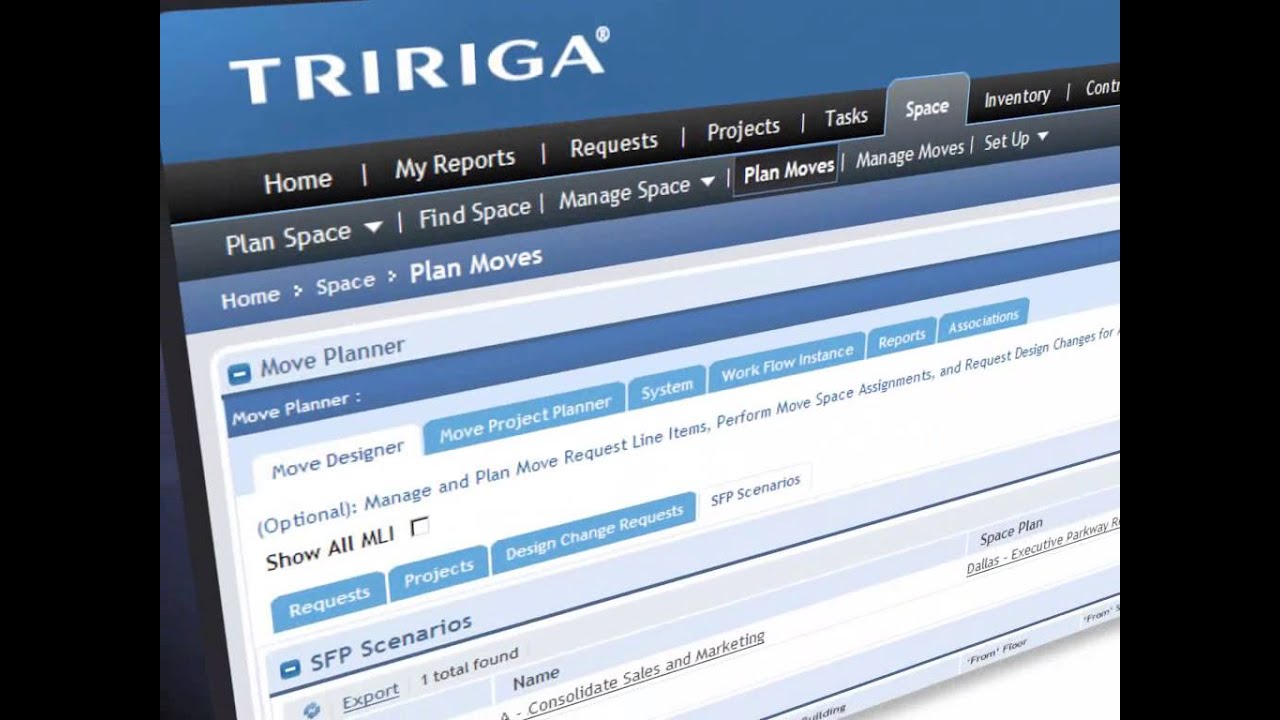 IBM TRIRIGA Support is committed to every client's success. To that end, we collaborate with our clients to determine when critical deployments will occur.
We treat new implementations, new function, upgrades, fixpacks; soft and hard go-live dates are all considered deployments.
When a client reports a deployment to us, we collect as much detail as possible, product versions, what is being deployed, what the risks are and more are included in the information our clients provide to us.
Support maintains a living database of these events and collaborates as a team when one is upcoming.
Our on-call engineers and duty managers are notified and we analyze known issues with the given deployment to make our clients aware.
The end result is you, the client, are aware of known issues and the IBM team is prepared for calls on the event. In this way, IBM's support moves from a more heavily weighted reactive approach to one that is more proactive.
Rational Team Concert 6.0.3 - Integrated web editor: This video demonstrates the integrated web editor for Rational Team Concert client (6.0.3) for Microsoft Visual Studio.
Capture and Organize Requirements – Overview – Rational Doors Next Generation: Where are your team requirements? Define your business needs in one place. Business needs come in many different forms, formats and language. Bringing them all together in a single place, removing redundancy, and connecting interrelated content is the first step to requirements definition and management. Rational DOORS Next Generation is IBM's next generation Web based team [Read more ...] 
Extend the Functionality – Overview – Rational Doors Next Generation: Extend the requirements functionality, and make it work for you! IBM Rational DOORS Next Generation provides a client extension API that you can use to extend the functionality of the tool by using technologies that you already know, such as HTML and JavaScript. You can create and host a catalog of extensions on a server so [Read more ...] 
Maximo, Capture diagnostic info for performance problems- Capturing WebSphere level diagnostic information to help diagnose Maximo performance issues by May On
Analytics and the cloud: The Internet of Things - by Steven Lockwood, Executive Information Architect, IBM 
This is the second in a series of blogs on analytics and the cloud. Read our introduction to the series, Analytics and the cloud: A perfect match. In this segment we will consider the rise of the Internet of Things (IoT), analytics used on that data and how the cloud can be utilized to drive value out of instrumenting a very wide range of "things."  
This is clearly an important topic simply due to the growth in the IoT market. A great deal of data is available that speculates on the rate at which the worldwide market may continue to grow. The International Data Corporation estimates, for example, that the worldwide IoT market of roughly $700 billion in 2015 will grow to $1.70 trillion by 2020. Further, Gartner estimates that the number of connected devices will grow by 30% from 2015 to 2016 alone, reaching 20.8 billion connected devices by 2020.  
Better product design with CE4IoT and IoT analytics - Why Continuous Engineering for the IoT? by Daniel Moul
The Internet of Things is gaining momentum, and we see lots of learning, playing and experimentation. That's good! And that's why we've made it easy to get started with the IBM Watson IoT Platform. Eventually, experimentation leads to prototypes, and prototypes lead to development of real IoT solutions that are sponsored and funded by executives and designed by development teams to have business impact. Perhaps the goal is to optimize operations, increase customer engagement and loyalty, or open new revenue streams and business models. There is potential for a far faster innovation loop as insight from IoT systems in operation becomes available very quickly to business and engineering teams. Business leaders are recognizing the potential for market disruptions, and they know that if they are not the disruptors in their industries they will be disrupted themselves. [Read more... ] 
Cognitive IBM Support - This video introduces a cognitive solution to IBM Client Support that empowers clients with Watson.  
Visit the new Support Portal today at: http://ibm.com/support
Check out these new Maximo product versions:
IBM Maximo for Aviation V7.6.5
IBM Maximo Asset Configuration Manager V7.6.5
IBM Maximo for Service Providers V7.6.3.
These new versions offer improved asset management with new capabilities and enhanced support.
IBM Maximo for Aviation V7.6.5 adds the following new capabilities:
Enhancement to the Technical Publication capability

Enhanced Task Card management

Predictive usage capability on maintenance plans

Enhanced procurement and logistics capabilities

Improved management of Operator Maintenance Programs (OMPs)

Enhanced work quotation and billing

Enhanced visualization of near term resource utilization
IBM Maximo Asset Configuration Manager V7.6.5 improves:
Technical records management

Preventative maintenance tasks
IBM Maximo for Managed Service Providers V7.6.3 and IBM Maximo for Internal Service Providers V7.6.3 add:
Enhancements to price summary visibility

Usability improvements

New work order configuration feature
For more information see: Announcement letter 217-102
Available downloads:
Maximo Asset Configuration Manager V7.6.5
IBM Maximo for Aviation V7.6.5
IBM Maximo for Service Providers V7.6.3