Guest post by Jeff Saperstein, co-founder ofCVC Groupand co-author ofService Thinking: The Seven Principles to Discover Innovative Opportunities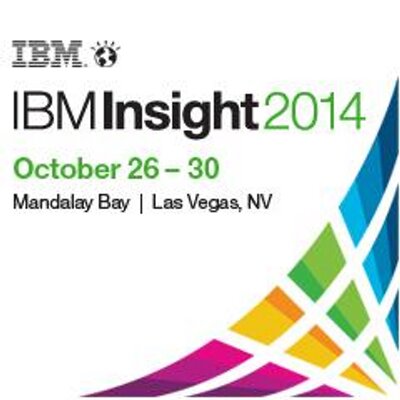 One of Service Thinking core principles is to leverage digital technologies to co-create value for the customer experience, designing with empathy and relevance to each moment of contact.
Robert LeBlanc, SVP Software and Cloud Solutions Group recently presented IBM's vision of the potential of Cloud to fulfill that goal; businesses that succeed will reinvent themselves on the smart use of data, analytics and social. The challenge is to predict with confidence and act in real time.
He identified several strategic capabilities that customers will expect and demand from providers:
Customize systems of engagement: Companies need to personalize the moment with each touch point and contact.
Reinvent the way they engage with customers to collaborate across the organization to deliver customer moments that matter most.
For IBM to become a more effective partner in building this capacity, Robert announced the launch of the new division IBM EXPERIENCE ONE: to maximize lifetime value of the customer for system of engagement "with analytics to better understand their customers and clients and automation to dynamically turn that intelligence into meaningful dialogs at scale: across thousands of clients and millions of customers all using multiple devices and channels."
He also announced the acquisition of SILVERPOP, a digital marketing platform built with personal relationships providing the capabilities to carry on conversations across multiple devices with automated personal messages. With their Analytics solutions, they can also help Marketers Identify customers that provide the greatest potential opportunity.
Robert illustrated IBM capabilities to be an effective partner to enhance enterprise capabilities. These are several examples of companies in a variety of industries using IBM software to build smart systems into their operations:
MOBILY, with over $5 billion annual sales, is the fastest-growing mobile telecomm services provider, serving the Middle East and North Africa. He featured IBM SPSS MODELER as a predictive analytics platform that enables companies to to dig deep into data data and come up with insightful, profitable answers. IBM helped MOBILY to transform their IT support into a profit generator rather than a cost center.
CEVA is one of the leading global logistics companies providing end-to-end management across a broad range of market sectors, and the example given was in automotive and tires. IBM STERLING B2B INTEGRATOR enables the integration of complex B2B processes with diverse partner communities and is the platform partner for CEVA.
During the session several other IBM Partner case examples were provided:
ABERCROMBIE & FITCH: Great interactive content experienced across media to deliver content within a context in commerce. One example of social is the display of Facebook likes per item in each rack holder at point of sale so teens could see how their peers rated each item.
INVODO enables video to be easily inserted into websites
ROSETTA (a subsidiary of Publicis) is a full service digital agency that uses market segmentation and analytics to help retailers solve problems.
One takeaway has been the pivotal role analytics plays in helping businesses (and their digital agencies) build a closer relationship with their customers.
This will be a key theme at this year's IBM Insight conference in October.
Likes before 03/04/2016 - 0
Views before 03/04/2016 - 1281