The developerWorks Connections Platform is now in read-only mode and content is only available for viewing. No new wiki pages, posts, or messages may be added. Please see our FAQ for more information. The developerWorks Connections platform will officially shut down on March 31, 2020 and content will no longer be available. More details available on our FAQ. (Read in Japanese.)
IBM Operations Support Newsletter November 2016 (latest updates and free online education included )
IBM Operations Support Newsletter November 2016
Hi All
Welcome to the November newsletter for all things IBM Operations related
Previous newsletters available here :
October Newsletter https://goo.gl/W7amDr
September Newsletter http://ibm.co/2d3mHAj
August Newsletter http://ibm.co/2dlyFHM
July Newsletter http://ibm.co/29SbhyZ
======================================================================================================================================================================
Upcoming Ask the Expert Sessions /Webinars by Subject Matter experts on Current/Hot Topics
Please sign up on the links below for these live up and coming web based seminars with resident experts
from IBM
Ask the Experts: Selective Export / Import in Netcool OMNIbus Web GUI v8.1
https://www.imwuc.org/p/ca/vi/sid=423
Ask the Experts: Overview of Network Performance Insight (NPI) - v1.2
https://www.imwuc.org/p/ca/vi/sid=413
Previous ask expert sessions available on Youtube playlist
Latest Free Online Education available on Youtube
IBM Operations Analytics and TSAMP Training
IBM Operation Analytics - Predictive Insights: Preparing to install Predictive Insights 1.3.3 courtesy of Chee Yen Mau Support SME
TSAMP: How to enable debug trace to check issues with cfgsamadapter courtesy of Mihir Mehta Support SME
New Omnibus/Integrations and WebGUI Training
Netcool/OMNIbus 8.1 : Example MIB MANAGER usage with NcKL mttrapd rules
Netcool/OMNIbus 8.1 : How to set the self monitoring values using the Administrator tool
Probes : Probe event processing and buffering
Probes : Rules file examples set #1
Probes : Running multiple probes
Probes : Tivoli EIF probe P2P and Buffering
Web GUI : Example WAAPI usage
Web GUI 8.1 : How to configure the theme used in the Web GUI examples
Configuring a JRE-free Web GUI Courtesy of Shannon Clements
How to install and run Configuration Analyzer ?

and also thanks very much to Wee Siang Yeap (L2 Support SME ) we now have an additional ITNCM Playlist added to our online
education
3 New videos published online
(1) Reason and Steps to Change SmartModel Drivers From Standard to SmartModel Mode
(2) Steps to Resolve Stuck UOW After a Fresh Installation
(3) Solution for "Error Getting Assigned Command Filters For User" While Executing IDT
Check out the November Video Roll up playlist below
Please click here to go direct to the IBM Operations Support Youtube Channel
=====================================================================================================================
Other News
Great attendance at the IBM SouthBank usergroup - tracks included Netcool, Monitoring, Scheduling and Storage
some great presentations and tracks held as usual with great insights into the future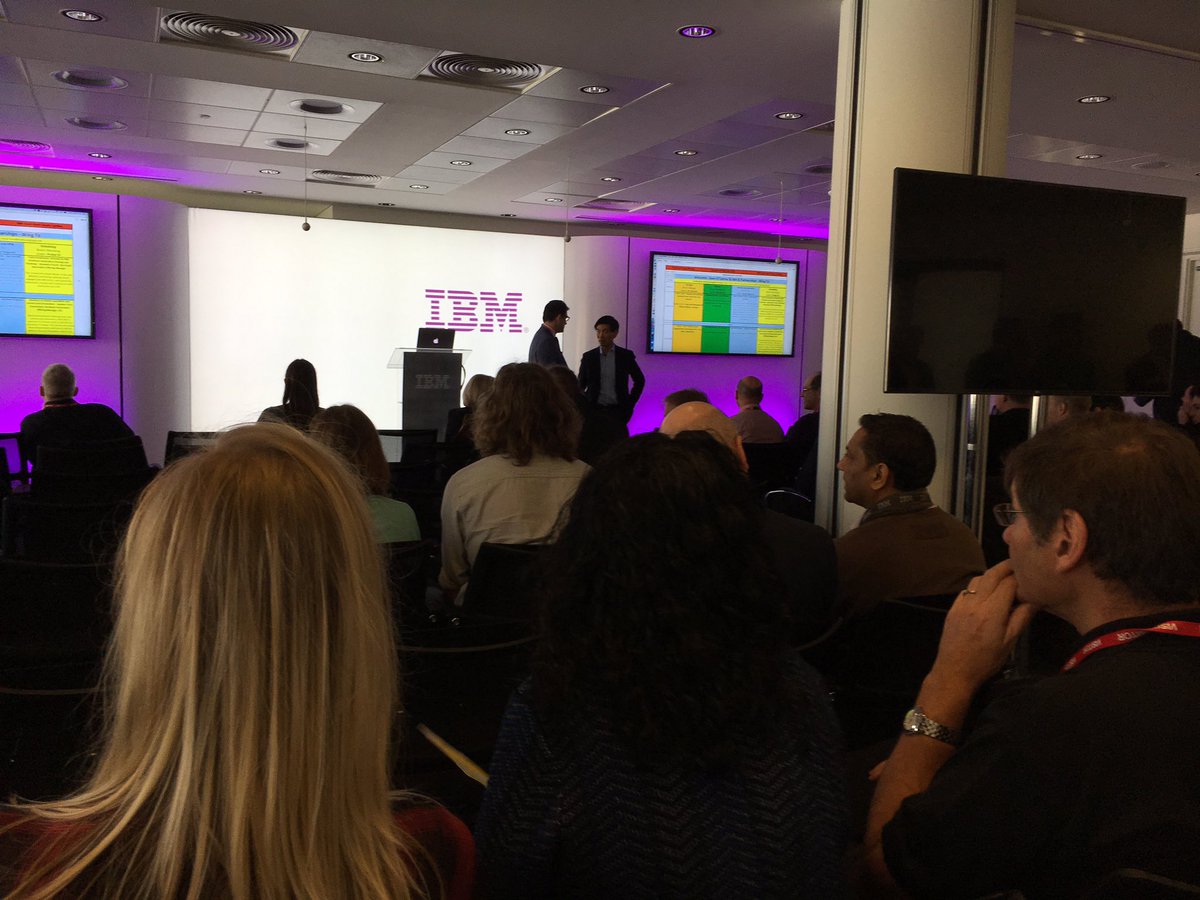 Knowledge Entries/Technotes/DwAnswers
Blog/Technote/DwAnswer Highlights
IBM OPERATIONS ANALYTICS : Top dWAnswers support questions received in the past 6 months
Top Network Service Assurance dWAnswers support questions received in September 2016
Tivoli Netcool/OMNIbus Integrations Release 3 (Interim) 2016
OMNIbus ObjectServer updates without any probe downtime -
Where are all the Tivoli EIF probe rules files for the various integrations kept these days?
How do you collect TCP/IP data for L3 to review issues with Netcool/OMNIbus probes?
How do you check the Netcool/OMNIbus object server table sizes on unix using the command line?
Where can I find the NetCool Knowledge library on line manual?
Please visit our up to date Knowledge database DwAnswers
https://developer.ibm.com/answers/
Here are some useful tags for you to follow
https://developer.ibm.com/answers/topics/netcool.html
https://developer.ibm.com/answers/topics/omnibus/
https://developer.ibm.com/answers/topics/itnm.html
https://developer.ibm.com/answers/topics/omnibus_integrations/
https://developer.ibm.com/answers/topics/gateways/
https://developer.ibm.com/answers/topics/gateway/
https://developer.ibm.com/answers/topics/probe/
https://developer.ibm.com/answers/topics/probes/
Link to dWanswers (ask a question):
https://developer.ibm.com/answers/questions/ask/
Here is a great video on how to post a question on dwAnswers and get you started if you have not used before
List of of other useful tags used on the DWAnswers forum for ITSM
====================================================================================================================================================================================
====================================================================================================================================================================================
Click on the respective image to be taken directly to that channel:
YouTube:

Best resource for videos on all IBM Operations products ( Omnibus, Probes, Gateways ,Dashboards , TIP, Jazz, Webgui ,TADDM, Log Analysis ,

Content Type: How to's, guides, overview presentations, deep dive processes explained

Twitter:

Great resource to be notified on all Operations information

Content Type: Push notifications on all Operations updates, information and YouTube releases, delivered straight to your Twitter feed

DeveloperWorks Blogs: Best resource for text/image based articles on all Operations products

Content Type: How to's, notifications, alerts, tips, tricks. pdf guides etc... the list goes on!

Google+: Notification stream for high value blogs, videos and notifications

Content Type: Blogs, videos, notifications, etc
Subscribe and follow us for all the latest information directly on your social feeds:
IBM Netcool Support Home Page and Links to Knowledge Center
https://www.ibm.com/support/knowledgecenter/SSSHTQ/landingpage/NetcoolOMNIbus.html