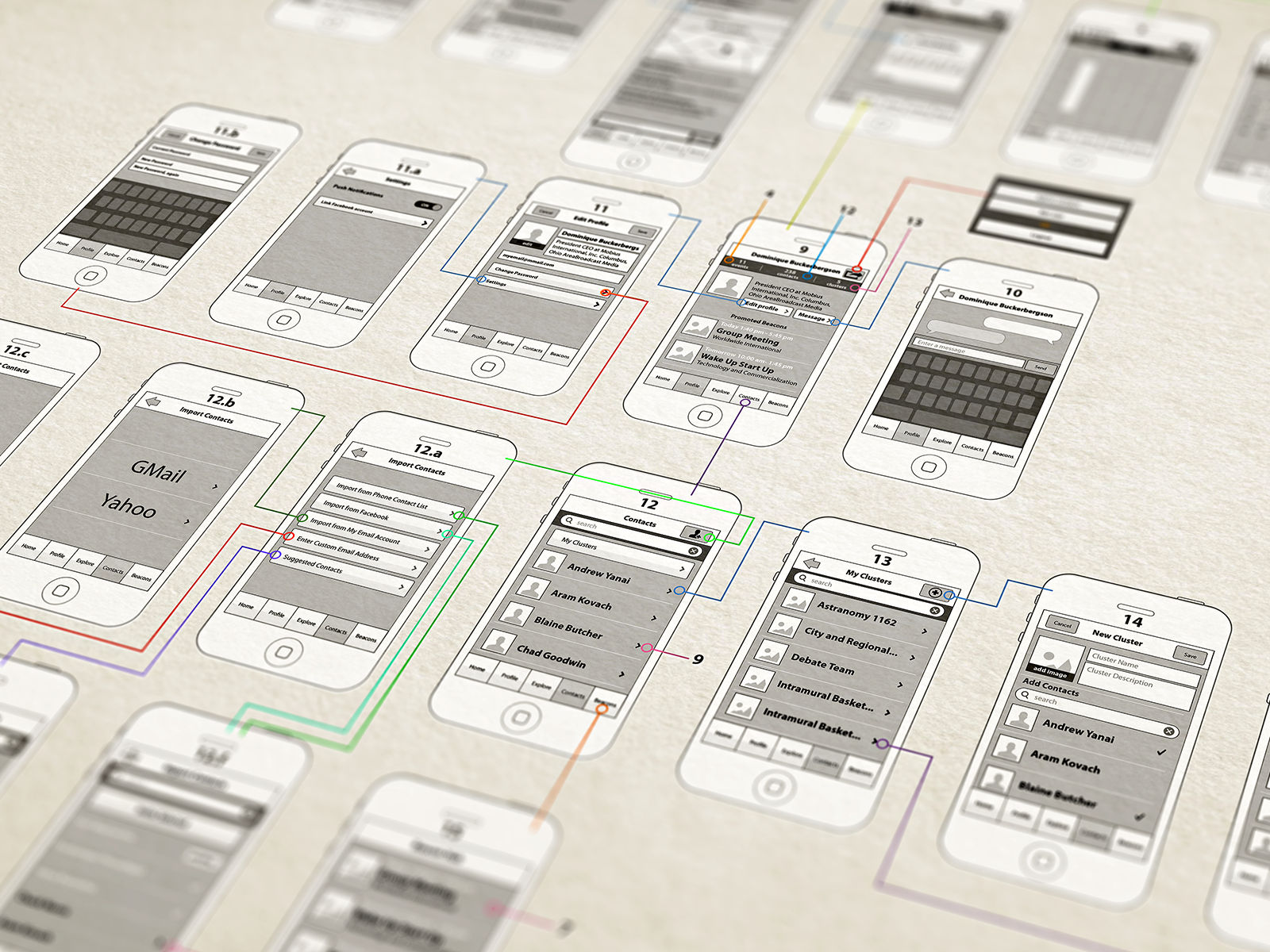 How many times you were caught stuck while trying to create an understandable wireframe for your partners or potential clients? In order to make a wireframe, you have to go beyond just drawing a couple of lines and rectangles, it is about creating a linear structure with strong cohesion in terms of functionality and understandability.
 
This article is dedicated to designers, newbies and interested users in explaining the needed steps in making a comprehensible wireframe. So without delaying any further let's jump into it.
What is Wireframing?
Let us say you have an amazing website, app or product idea that needs to be placed on paper or screen for showcasing to potential clients. Best way to start is by creating a wireframe designed to be self-explanatory without any questionable details to prevent any confusion in later phases of application building.
Wireframes are simple black and white layouts that represent certain let's say websites features such as adding to cart, selecting a product, payment options, etc. The primary role of wireframes is to clarify good design and the entire process: navigation, user-flow, functionality, and information.
In other words, Wireframes can be called blueprints for the building.
Why do you need to Wireframe?
Wireframes display the website architecture visually.
Sitemaps can be a little bit abstract, especially the very large ones. Adapting a sitemap to wireframe starts the first step in the visual process for a specified task.
Wireframes offer clarification of website features.
In many cases, clients may not comprehend what you mean when you say google map integration, product placement... Wireframing certain project characteristics on a website gives clear communication on how these options will run.
Wireframes prioritize usability
One of the most important points in the wireframing procedure. Creating wireframes pushes usability to the front in revealing page layouts at their core. It requires everyone to gaze objectively at a website's ease of usage.
Wireframes are helping in making the design process iterative
Trying to combine functionality, creative and layout and branding in one step often proved as a wrong way of doing things. Instead, wireframes are taking these elements and objectifies the entire process one at a time.
Wireframes are saving time on projects
Multiple ways wireframing saves time:
Designing is more calculated.
Your programming team understands the structure of the project.
Creating content becomes much clearer.
You avoid external influences in an already established structure.
Everyone including the agency, web team and clients are fully aware of the project and how it is supposed to operate.
It actually works
Building a service or an application is a process. Wireframing is a crucial part of that process that should not be skipped, you wouldn't build a house without a blueprint, right? Each of the steps have an important place in a larger picture.
Pick the right tools
In following lines I will describe a few popular tools for creating wireframes in no particular order.
Balsamiq
Balsamiq has certainly become very popular as wireframes created with Balsamiq resemble sketches thus making it instantly obvious that the wireframe is a product that yet needs to be completed. Balsamiq also offers a great library of reusable components that you can easily drag and drop to design your wireframes.
Omnigraffle
Omnigraffle is one of the Mac users favorite. Offering a widely supported library of reusable components called Graffletopia. Developed specifically as diagramming program, Omnigraffle has some complex features like automatization of the layouts, custom object styles and graph tools. Several of these options are available in the Adobe CS suite, but even without it, Omnigraffle is a decent value for producing quality wireframes.
Axure
You may say that Axure is like the grandfather of wireframing tools, it is one of the first professional wireframing tools. Recently it was only available for Windows. Nevertheless, this tool is certainly popular among industry professionals.
To conclude
Ending this little tutorial I hope it has inspired you to start your own little journey in experimenting with wireframes. Don't be afraid to iterate and iterate, it's a repetitive process and we all know that repetition is a giant step to perfection.
Also, keep testing various mentioned tools in finding your most user-friendly and intuitive application as it is necessary for creating a successful wireframe.