I was going to use this post to talk about the Idea Factory for Telecom, but I noticed this press release this morning about SK Telecom (South Korea) use of Cloud computing and I though I would share what have seen with Cloud computing in Telcos. The press release follows:
ARMONK, N.Y. - 16 Dec 2009: IBM (NYSE: IBM) today announced that it has successfully built Korea's first cloud computing environment for a private sector company, SK Telecom, the largest telecommunications company in Korea with over 24 million customers. The cloud environment provides developers with the necessary software and hardware to develop applications that will allow SK Telecom to offer up to 20 new services to their customers by the end of 2009, such as sports news feeds and a photo service.

continues...

I can't claim to have been closely involved with this deal at SK Telecom, but we have spoken to other Telcos in ASEAN about using Cloud Computing in a similar way. Where telcos have a developer ecosystem, Cloud could be deployed in a private could environment for their developers to deploy their test applications within that private cloud. We proposed using the WebSphere Cloudburst appliance to allow developers to self manage and deploy the virtual servers for their applications. The diagram below illustrates what I am talking about:
I guess this could be where I tie in the Idea Factory for Telecom after all. The Idea Factory would be used to support the whole developer ecosystem, while the Cloudburst appliance would be used to support the advanced developers who want to be able to deploy their Java applications within the cloud. 
In my view, this is a somewhat obvious use for Cloud within a Telco and SK Telecom's deployment of Cloud in this manner is proof of that point. The somewhat less obvious use of Cloud within a Telcos is the use of Cloud infrastructure for their core SDP and OSS/BSS infrastructure. I could not imagine a Telco being willing to deploy such core systems in a public cloud, but there is a possibility of deploying it in a private cloud.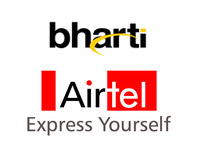 The team at Bharti Airtel are working to move the SDP infrastructure there to a Cloud environment - giving them the flexibility to rapidly scale up and down to suite different changing market forces. The other BIG thing that moving to a cloud will change is where the SDP components are deployed. Once the SDP components such as WebSphere Process Server, Telecom Web Services Server, WebSphere Services Registry and Repository and the other components are in a private cloud, it becomes very easy to move to a hosted private cloud or even a public cloud. If we think for a moment about the SDP running in a hosted cloud environment, then it is not a huge leap to host another Telco's SDP in the same hosted cloud. Now we have a hosted environment in which potentially many telcos have their Service Delivery Platform running.  
This diagram illustrates the various SDP deployment options including the Cloud options. What is happening at Bharti is a move from a traditional OutSourcing model to a private cloud, then on to potentially a single client hosted private cloud and then eventually to a multi client cloud option. See that I need below.
What do you think? Can you think of any other cloud scenarios in a telco?
---
PostScript
Taking into account the comments from the internal version of this blog, I have modified the developer ecosystem a bit - using
IBM Cloudburst
instead of
WebSphere Cloudburst
would certainly give a Telco a much greater developer platform choice. I've left the view above because that is what we proposed to the ASEAN telco, but in retrospect, the IBM Cloudburst option would have better suited their needs - although IBM Cloudburst has a significant price premium associated with it that WebSphere Cloudburst does not. That said, in a cloud environment (customer hosted private, IBM hosted private, multi or single tenanted) for a Service Delivery platform, using IBM Cloudburst would seem to be to be the right way to go.