The developerWorks Connections platform will be sunset on December 31, 2019. On January 1, 2020, this blog will no longer be available. More details available on our FAQ.
Commercializing App Innovation: Challenges, Methods, and Results
In previous blogs, I've discussed the purpose, pursuit and ROI when embarking on a DevOps journey, and adopting key practices such as automated app deployment, and release management. As the many customer case studies and ROI examples have illustrated, DevOps is a proven way to increase 'Oh-triple-E': operational efficiency, effectiveness, and excellence (OEEE). DevOps increases the velocity of app innovation throughput, with cost efficiency, through an enterprise's innovation pipeline. That's half the story. The other half is increasing the amount of app innovation entering the pipeline, and increasing its yield: the amount that adds commercial value, increasing customers and revenue. There are numerous studies showing that 50-70% of all app features and enterprise software developed misses the mark: it's never used, doesn't satisfy the intended users, is downloaded once and abandoned, and doesn't achieve its business plan and commercial goals. Why? Let's explore why this is a struggle, and how enterprises are commercializing innovation.
I admit an addiction: I'm hooked on podcasts about the economics of business and markets, and the value of innovation. Two related podcasts I listen to religiously are: Econtalk by Russ Roberts, and a16z by venture capital (VC) firm Andreesen Horowitz.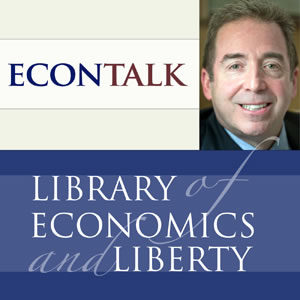 The format is an interview and facilitated discussion with industry or academic leaders who describe their innovation experiences, patterns, and case studies. Often, the guest and hosts discuss entrepreneurial leadership, and creating value in multiple ways: thru combinations of new customers, new markets, new business models, or new products.
A recent a16z podcast featured Eric Ries of Lean Startup fame. The participants were lamenting the challenges with commercializing innovation. We're all familiar with stories of seemingly great inventions that struggle to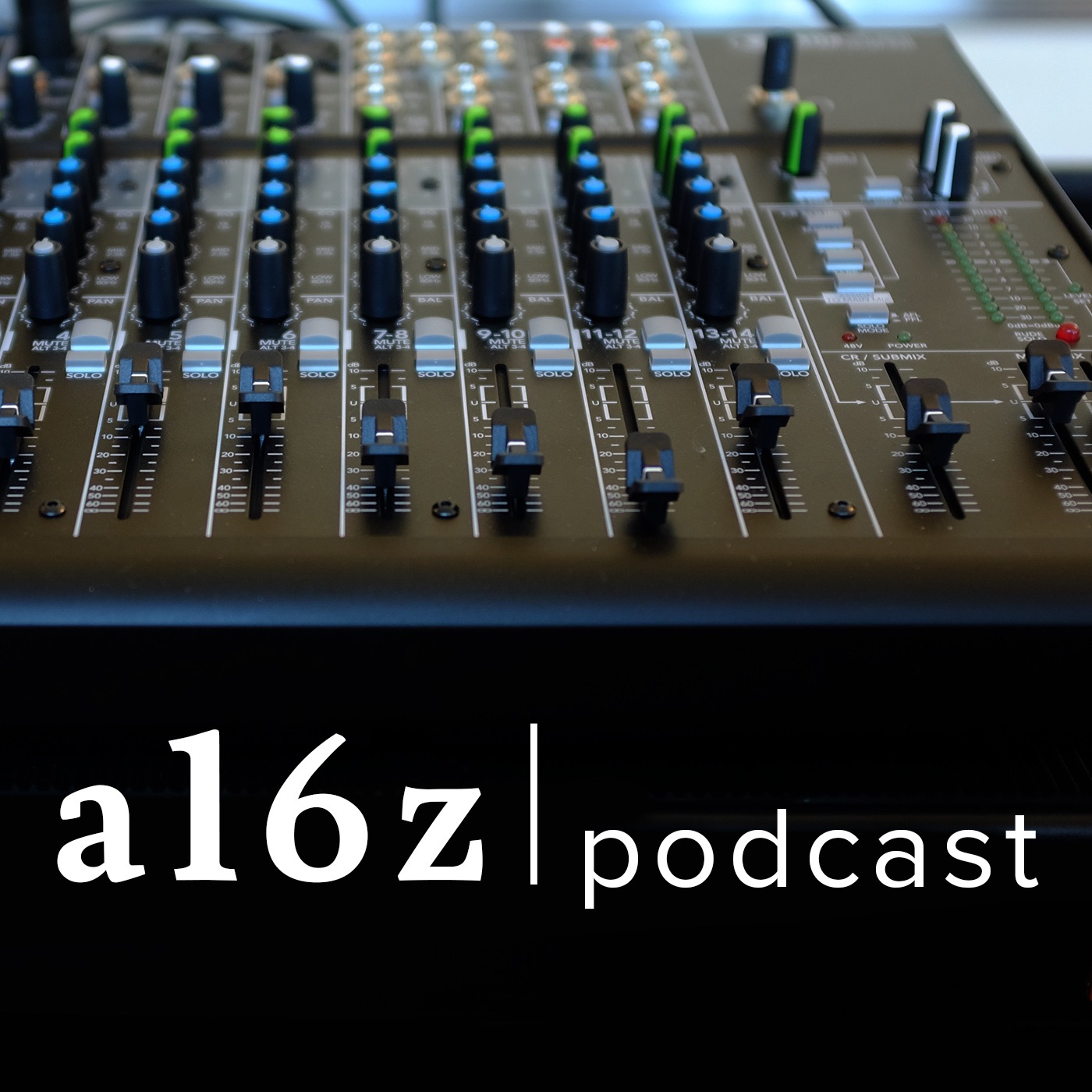 make it out of the lab, and onward to commercial success. Companies will invest tens of millions of dollars to research the idea -- the invention. It often appears to be no one's job to test out the idea in the market -- many firms struggle with a systematic way of testing a new product in the market for commercial viability.
While rooted in the world of software startups and VC firms, Lean Startup has found a strong foothold and growing following among enterprises to fill that void. Lean Startup practices form a holistic and scientific method for innovation.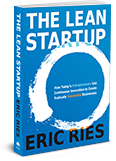 A scientific like method is used to apply rigor and discipline to systematically discover the attributes of a new product that a new customer will buy, as well as how to sell it. It's a discovery process, using hypotheses, iterative in-market experimentation and testing, and measurement driven evidence and data based decision making. The goal is to find the right product attributes, price points, delivery modes and channels, consumer appeals, marketing campaigns, sales approach, and so on, for the target market and customer. I highly recommend Eric Ries' method, any industry conference where you can hear him speak, and working with people steeped in the method.
Lean Startup techniques were used daily by a startup called UrbanCode that IBM acquired in the emerging DevOps market space. As the acquisition Integration Executive in IBM, I was responsible for leading how UrbanCode and IBM joined forces beginning in April, 2013. We integrated sales, marketing, product development, client support, and grew the business substantially. UrbanCode was fluent in Lean Startup style techniques, which contributed significantly to its success and market growth. It was a wonderful and transformative experience for me personally.
Now that I've experienced Lean Startup in action, I seek to apply it while working with large enterprises. The good news is that enterprise entrepreneurial leaders, so called 'intrapreneurs', are actively fostering innovation hubs and market incubation labs. They are generally pursuing three purposes:
Purpose 1. Create an innovative new app or product, that may also open up a new market segment for the firm via a novel business model with new customers and go-to-market approach.

Purpose 2. Learn techniques and frameworks and hone a systematic approach to innovation, using Lean Startup and other methods1.

Purpose 3. Adopt and prove out accelerators in the firm that skill up people and increase innovation throughput and productivity through technology platforms and tools.
Here are some examples, and how they relate to those three purposes above:
Citi's mobile challenge is a virtual accelerator with a robust curriculum and mentorship program (purposes 2 and 3 above) aimed to inspire developers to reimagine mobile banking (purpose 1). Finalists in its contests will have the opportunity to showcase their ideas (purpose 1) and stimulate digital progress in the industry. Explore more here.
Manulife d/b/a John Hancock has developed a new class of innovative insurance applications (purpose 1), and launched the Lab of Forward Thinking (LOFT; to purposes 2 and 3). They're cultivating a high impact environment and provide a centralized resource and center of competence for enterprise innovation for John Hancock's various wealth and asset management and insurance business lines. Read more here. LOFT also cultivates a startup culture and environment to create a hub and pull for talent and entrepreneurs, much akin to IBM's Bluemix Garage model imbedded within the Galvanize code academy. Manulife had an immersive experience in the Garage, and spoke about it during IBM's InterConnect conference in session tellingly named "'We Must Disrupt Ourselves' with IBM Bluemix Garage". John Hancock have also teamed up with a local code academy and startup accelerator in the LOFT. It also provides a centralized resource for employees across the company to collaborate and devise new forward-thinking technology solutions. Read more.
GameStop is innovating retail experiences for gamers (to purpose 1), and has launched the GameStop Technology Institute (purpose 2) and is using the Bluemix platform (purpose 3) to deliver and commercialize innovation. Just by the name alone -- the GameStop Technology Institute -- sure sounds like a fun place to work! Here's a short video.
BART, a light rail system in San Francisco and its partner Synchrony, produced an innovative mobile maintenance app in record time (purpose 1, and for mobile apps and innovation, purpose 2) using the Bluemix platform (purpose 3). Here's a case study including a short video about how these remarkable results were achieved.
Target described its approach during Gene Kim's recent DevOps Enterprirse Summit 2015. Target have invested in skills and an innovation incubator they call a Dojo. Teams gather from across the company in pursuit of creating new value for customers (purpose 1). Experts in the Dojo teach modern and innovative design and software delivery techniques to (re-)build Target's engineering culture in IT (purpose 2), and the associated tools and platforms (purpose 3). This video on Target's innovation journey is worth every minute of its 33 minutes in length.
Tangerine bank transformed its products and customer service (purpose 1) using DevOps delivery to streamline and accelerate the delivery of innovation (purpose 2) and respond quickly to mobile AppStore reviews and feedback, using Bluemix Mobile Quality Assurance (purpose 3). See this short video and explore more about the technical solution here.
At IBM, we are undergoing a large transformation ourselves and pursuing these three purposes. Drawing on Lean Startup, open source and open community best practices including our own experiences, we've recently codified an innovation method for enterprises large and small to use. We've described the practices, tools, and experts' experience stories to innovate and to transform IBM from within. Please explore:
Launching the MVP for the Bluemix Garage Method externally and fostering client adoption has has been another wonderful experience for me personally; it's my next dose of Lean Startup in IBM.
Please engage with us and give us your feedback! And don't hesitate to reach out to Angel, Dave, Rachel, Randy, or me, or any of our other experts applying Lean Startup and app innovation daily. We'd be delighted to help you innovate faster, and commercialize that more effectively.
Finally, looping back to my addictions that started this blog post... It would bring me much joy to hear some of these entrepreneurial leaders talk about their experiences with Russ Roberts on Econtalk, or the team at Andreesen Horowitz on their a16z podcast.
Peter Spung, COO, IBM Cloud and Mobile DevOps. @paspung on twitter
Notes:
1I'm also a fan of results from applying the Discovery-Driven Growth approach, which shares similar commercialization principles with Lean Startup.