Is something worth automating? Is it worth improving the speed of a process or program?
One way to determine this is using this chart from the great comic xkcd that asks Is It Worth the Time?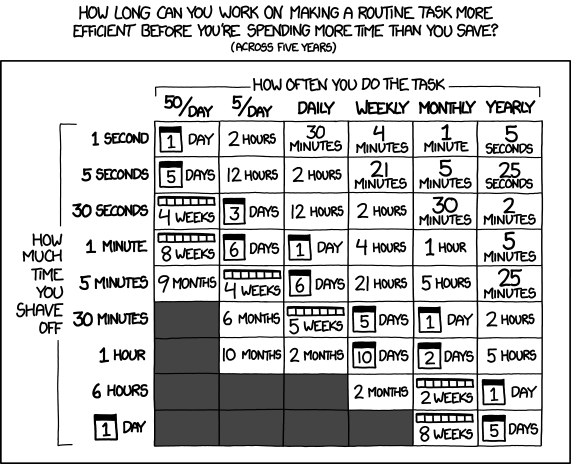 As you can see, the more often things are done, and the more time you can save, the more time you should work on either automating something or speeding it up. Likewise, the less you do something, and the less time you save, the better off you might be just doing it as you have always done it.
Fascinating!