A Service Stream Enhancement to zSecure 2.3.0 has been released.
This provides enhanced ACF2 support:
* analysis of protection of CICS transactions
* mapping of z/OS UNIX UIDs and GIDs to ACF2 logonids and groups
* user interface extensions (divisions; installation defined LID fields)
And enhanced compliance features:
* easy checking of individual DB2 object permissions
* automatically tagging data sets with multiple sensitivities
* reporting improvements
And more zERT connection encryption data is sent to IBM QRadar SIEM
You can find technical details on the Service Management Connect - System z blog, in this entry.
Hi all,
It's been a whirlwind this past year for me as I managed the developerWorks Security hub. As we close out 2017, I thought I'd post here on all the stuff you might have missed out on:
Securely connect your private VMware workloads in the IBM Cloud
A developer's guide to complying with PCI DSS 3.2 Requirement 6 (Updated)
Manage account approval in an OpenWhisk application
The top ten security articles you need to read
Think your apps are secure in the cloud?
Develop an IBM i2 Analyze data access on-demand connector
Validating CSRF vulnerabilities reported by automated scanners
New and enhanced Guardium Outlier Detection
Authorize with a Cloudant proxy
Scan your app to find and fix OWASP Top 10 - 2017 vulnerabilities (Updated)
Know which authentication methods to use for your hybrid cloud (Updated)
Series: Building distributed applications with ZeroMQ
If you are interested in writing for developerWorks Security for 2018, please email me at kimjina@us.ibm.com.
Happy holidays!
IBM Security zSecure 2.3.0 is now available.
It provides currency support for z/OS 2.3 and RACF:
* policies for pervasive encryption of data with key labels
* connection protection with z Encryption Readiness Technology (zERT)
* extended reporting for Integrated Cryptographic Services Facility
* extended multi-factor authentication (MFA) options
It extends security intelligence and analytics capabilities:
* a zSecure Alert feed to HPE Security ArcSight
* a zSecure Admin Access Monitor feed to IBM Operations Analytics for z Systems
It provides currency support for:
* Db2 12
* Security Technical Implementation Guide (STIG) 6.31
Details can be found on the Service Management Connect - System z blog
in this blog entry by Jeroen Tiggelman.
JSON Web Tokens (JWTs) are a popular option in the authentication space, but there are some inherent risks. While you gain flexibility by using a JWT, you lose the ability to revoke a token once it's issued. To minimize the time between an administrator locking a user account and the time at which a previously issued token expires, the JWT should be short lived. This time window, while designed to be brief is a common security concern. Traditional solutions to this problem defeat the benefits of using a portable identity. Inversoft has come up with a novel way to solve this issue in a complementary method. Brian Pontarelli will cover how to implement this JWT revoke strategy to reduce the vulnerability window.

Join Brian Pontarelli in this live coding event on Jul 27, 2017 2:00 PM, Eastern Time (US and Canada). Brian Pontarelli is the CEO of Inversoft, a Denver-based company that allows developers to offload their authentication, authorization and user management needs. Before Brian bootstrapped Inversoft, he studied computer engineering at the University of Colorado Boulder. After graduating, he worked at a variety of companies including Orbitz, US Freightways, XOR and Texturemedia.

EDITED on August 1, 2017:
Missed the live coding event? See the replay here: https://developer.ibm.com/tv/learn-how-to-revoke-json-web-tokens/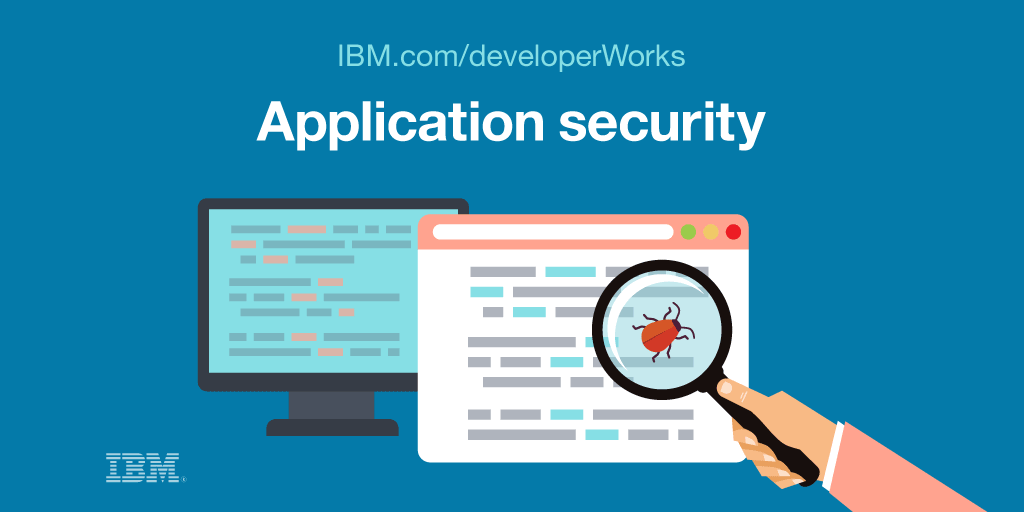 We've got another article for you! This one's on incorporating ISAM 9.0.2 with social media authentication. The authors show you how you can incorporate ISAM with Facebook Login for Apps (https://developers.facebook.com/docs/facebook-login/overview).
Here's a snippet from the article:
"ISAM 9.0.2 introduces a new, highly flexible authentication mechanism to the authentication service known as InfoMap. This new mechanism allows rich and sophisticated authentication logic to be built by using server-side JavaScript and client-side HTML page templates. The server-side JavaScript is able to leverage ISAM-specific platform APIs (similar to federation mapping rules), such as account-linking functions, an HTTPS client, and temporary and expirable storage."
In addition, the authors provide you with the resources you need to recreate the steps with the popular social media sites, LinkedIn and Instagram. Comment if you recreated the steps!
The different options within Bluemix bear diverse requirements to the authentication of users. This new article explains the various possibilities on how Bluemix users are managed and authenticated. The authentication covered in this article focuses on users of the Bluemix platform, i.e., developers, administrators, or operators. Applications running on top of Bluemix can use any authentication method that is appropriate for the application's purpose.
Read more on how you can manage your users.
Jeroen Tiggelman posted a summary of newly available STIG compliance checks for zSecure Audit 2.2.1 on the Service Management Connect - System z blog.
The new checks are centered around CA-ACF2 data set related controls.
An overview of all available compliance controls can be found in an updated technote.
You might also be interested in recent CICS 5.4 support in zSecure
A Service Stream Enhancement to zSecure 2.2.1 has been released to support DB2 12 features.
This provides service for new DB2 region security settings, new SMF log event records, and a new DB2 object privilege.
These updates apply to the integrations between zSecure and IBM QRadar SIEM and IBM Security Guardium Vulnerability Assessment.
You can find technical details on the Service Management Connect - System z blog, in this entry.
At InterConnect IBM Operations Analytics for z Systems showed analytics based on data from IBM Security zSecure Admin Access Monitor.
The IBM Security zSecure team published a service stream enhancement (SSE) providing this Access Monitor data feed on March 30, 2017.
The IBM Operations Analytics for z Systems team published Insight Pack 3 providing the capability to interpret the data feed on March 29, 2017.
Technical details can be found in this blog entry by Jeroen Tiggelman on the Service Management Connect - System z blog.
In this new tutorial, the Guardium team describes how you can audit and keep track of privileged users and how they might be compromised. This tutorial combines the power of Guardium with IBM Security Privileged Identity Manager so that you can start building a secure immune system.
You'll learn the benefits of fusing Guardium with PIM, the solution architecture, and how you can enhance reports with data configured from PIM.
Greetings,
I'm happy to announce that we have just published a new article regarding the new function AppScan Standard integrated with Application Security on Cloud.AppScan Standard 9.0.3.5 can integrate with Application Security on Cloud (ASoC). It is now possible to upload scans and templates (SCAN or SCANT files) to Application Security on Cloud to run scans.This article will introduce how to configure and run a scan in AppScan Standard to Application Security on Cloud.
Increasing demand from today's employees for a flexible experience that affords them the option to use the mobile technology of their choosing has disrupted traditional approaches to IT management and security.As a first response, it's not uncommon for companies to launch bring-your-own-device (BYOD) initiatives. However, these programs become more difficult to scale the more they include a larger percentage of the workforce, more corporate apps, and increased access to enterprise data and resources. It's clear that BYOD is here to stay, and the expansion of use cases for mobile are continuing to bolster business growth. However, the role of enterprise IT must advance alongside these new trends to enable a more secure mobile workforce that is well equipped to respond to customer needs on their own terms.
Join guest speaker, Forrester Senior Analyst Chris Sherman, and IBM MaaS360 portfolio marketing leader, Jonathan Dale as they share best practices for securing and empowering your mobile workforce.
You will learn:
How location, access to sensitive data, and job function affect BYOD eligibility and policy

The risk levels associated with employee segments and device posture

How to support employee flexibility by decoupling security from the device
Register today for the webinar, which will be held Wednesday, February 8, 2017 at 11:00 AM EST.
Rolling out large enterprise software across any organization requires a smart infrastructure plan and an eye towards future scalability if the deployment is going to be a success. With IBM BigFix Software, there are some specific challenges that need to be met when designing a deployment from a performance perspective. Here is how one team within IBM faced a performance challenge and solved it using a smart infrastructure plan.
Read the full paper by authors Shaun T. Kelley and Mark Leitch:
On BigFix Performance v1.4.pdf|View Details
Shadow IT refers to the information technology solutions used inside an organization without the explicit approval of the organization. In recent years, the advent of cloud computing has made it easier for employees to circumvent IT department and use a variety of cloud applications without the knowledge or approval of the organization. Despite the high visibility of recent data breaches, most employees still choose to use cloud services to be able to do their job more efficiently. In a study conducted by IBM Security, it was found that 1 in every 3 Fortune 1000 employees regularly saves and shares company data to third- party cloud-based platforms that are not explicitly approved by their organization [1]. This figure is expected to increase as the workplace demographic starts to change and millennials who are greater users of cloud applications [2] make up more and more of the workforce.
Read the full paper: QRadarShadowIT.pdf|View Details.
IBM Security zSecure 2.2.1 is now available.
It provides security intelligence and analytics improvements:
* a near real-time SMF event feed to IBM Security QRadar SIEM
* a zSecure Admin Access Monitor feed to zSecure Alert
* performance and scalability improvements
It extends support for these security standards:
* Security Technical Implementation Guide (STIG) 6.29
* Payment Card Industry Data Security Standard (PCI-DSS) 3.2
It provides currency support for:
* CA-ACF2 16 and CA-Top Secret 16
* MQ 9
* Service stream security enhancements for z/OS and RACF
Details can be found on Service Management Connect - System z in this blog entry by Jeroen Tiggelman.
In this tech note, the authors' purpose is to provide best practices on the topic of enabling DB2 native encryption in an HADR environment. Additionally, the note provides a simplified set of working steps, with examples. These steps are designed to minimize the downtime at the database service.
z/VM V6R4 was announced on October 25, 2016 with a planned availability date of November 11, 2016.
A summary of the toleration fixes that have been made available for zSecure can be found on the Service Management Connect - System z blog.
They apply to zSecure Manager for RACF z/VM 1.11.1 and 1.11.2, and to zSecure for z/OS 2.1.0, 2.1.1, and 2.2.0.
In an
exciting new webinar
, IBM Security presents "How to REALLY Kick Your DevOps Program Up a Notch!"
Be sure to check out presentations from Dave Stewart and Eitan Worcel on Tuesday, November 15th at 11:00am ET.
In this live webinar, you will learn how you can:
Successfully integrate security in your daily DevOps practices through integration, automation, continuous delivery & deployment
Eliminate major bottlenecks in the development process that can impede progress
Broaden and deepen application security protection with IBM's #RoundTripping approach

For more information, visit:
In his new article, Yang Qi demonstrates how you can apply the Node.js application ot the new enhancements of the Auto-Scaling for Bluemix® service.
So what does this mean for security enthusiasts? It means that you can actually improve the elasticity of your applications with the features on the Auto-Scaling service. It means that you can customize your policy and automatically increase or decrease the CPU threshold, thus maintaining a healthy condition without wasting resources.
This tutorial also shows you just how easy it is to utilize the new metric types, heap and throughput.
Check out the article today!
The TRS Q3 cash payment recipients have just been announced. A huge congratulations to these Security contributors who have been recognized:
Jared Page
Leo Farrell
Ann-Louise Bolger
Akash Shetty
Mohammed Yacoob
by Nandkishor V Gitte and Joseph Fitterer
IBM Security Identity Manager 7.0.1.3 for JK Enterprises Cookbook.pdf|View Details
(NOTE: The PDF file has been updated with clickable hyperlinks.)
Abstract:
This workbook contains a series of lab exercises to introduce you to JK Enterprises, which uses the features of IBM Security Identity Manager virtual appliance 7.0.1.3.
The objective of the lab exercises is to provide you with hands-on experience with the configuration and operation of IBM Security Identity Manager 7.0.1.3.
The workbook is designed to complement the presentations that cover each of the features. More detailed information on IBM Security Identity Manager 7.0.1.3 features and functions are found in these presentations. More information is also available in the product documentation on IBM Knowledge Center.
To find more cookbooks, visit IdentityDev at:
https://developer.ibm.com/identitydev/docs/category/identity-how-to/
We've all been hearing more and more about BigFix®. If you're an IBM BigFix administrator, you'll want to read on. (Even if you're not, you'll find this interesting!). Here, we have an article from Marco Mattia where he outlines Virtual Relays and the instructions on how to use the this feature. You'll learn the benefits and advantages as well to using a BigFix Virtual Relay.
Check out the PDF links below. Happy reading!
Tiny Core Linux-BigFix Virtual Relay.pdf|View Details
Tiny Core Linux-BigFix Virtual Relay -Auto Deployment.pdf|View Details
Ever experienced a situation like this image of numerous tests and heavy server load? Minimize time wasted on "noise."
Common false positives waste developers' time and energy--with this new tutorial by by Akash Shetty and others, you can root out those common problems.
IBM Security AppScan® is an automated web application security assessment tool that identifies prominent security vulnerabilities, including OWASP Top Ten and SANS 25 vulnerabilities. The tool also provides detailed reports on security issues along with advisory and fix recommendations. With the help of this tutorial, AppScan users can significantly reduce the number of false positives reported.
We have a new tutorial up on the Security hub: "Assess the vulnerability of an enterprise's applications and network."
In this tutorial, author Madhusudhan Rajappa shows you an effective way of conducting a vulnerability assessment of the web applications and network of any organization. This tutorial also shows how to proactively defend the organization from cyber attacks by using a combination of enterprise-grade and trustworthy vulnerability scanners. The scanners that will be discussed in this tutorial are the Tenable™ Nessus® Scanner and the IBM AppScan® Enterprise. Read on for step-by-step instructions to implement a vulnerability assessment by using each of those scanners.
Have you visited the Technical Rock Star community lately? They posted recently about dW Recipes, which I'd like to repost here since we'd like to see more security recipes:
"I'd like to share some information about a TRS dW Content challenge option that we don't see many of you taking: developerWorks Recipes.
Creating a dW Recipe is one of the fastest and easiest choices in the TRS program to both contribute technical content AND possibly earn a cash payment.
dW Recipes help developers solve specific problems using IBM products and services. Your Recipe should help developers create something useful, walking them through each part of the process."
Try it today, in three simple steps!
Need inspiration before you begin? Check out this selection of popular Recipes:
In this blog post, Mark Leitch demonstrates the BigFix® Query capability and the topology "power" of the infrastructure.
IBM BigFix is a powerful security product able to manage hundreds of thousands of endpoints. BigFix has recently delivered the BigFix Query capability, offering more insight and control over your business. We will give an introduction to BigFix Query, and then demonstrate how it leverages the time tested and field proven BigFix infrastructure to provide impressive results at scale! To read more about this topic, read the blog post in full here:
IBM BigFix Query - Performance Blog - v3-1.pdf|View Details.
IBM Security zSecure support invites you to this "Open Mic" webcast about the integration between zSecure Audit and IBM Security QRadar SIEM.
Subject matter experts will be available to answer your questions, which you can ask through web chat during the presentation. You can also submit them in advance at this URL.
You might also be interested in this technical article about the topic.
This integration also applies to the zSecure Adapters for QRadar SIEM. The complementary integration with zSecure Alert will be briefly mentioned.
The IBM Security zSecure team published a service stream enhancement (SSE) for user interface productivity on July 30, 2016.
This SSE for zSecure 2.2 provides the following benefits:
- filter commands to quickly zoom in to records of interest
- fast navigation to jump to RACF user and group details
- quick admin capability for TSO and UNIX properties
- enhanced e-mail configuration
- ability to configure large buffers 'above the bar' (64-bit exploitation)
These changes apply to one or more of the following components: zSecure Admin, zSecure Audit, and zSecure Alert.
Details can be found in this blog entry by Jeroen Tiggelman on the Service Management Connect - System z blog.
In this lab configuration guide, authors Smita Kale, Bosko (Boli) Popovic and Vladimir Jeremic walk you through how to set up the lab environment when demonstrating an integration use case.
The IBM Security products that are used to manage user activity on the network video focuses on using IBM XGS, Identity Manager, and Directory Integrator to control user access. The video is available at: https://vimeo.com/166064140.

The Lab Configuration Guide describes the configuration settings necessary for each of the IBM products used in the scenario that is demonstrated in the video. The video assumes that the initial setup was performed for the XGS, Identity Manager, and Directory Integrator products. This guide describes the configuration sets needed to enable the product integration for delivering the end user experience described in the video.

The configuration files needed for Identity Manager are also included, as well as the custom XGS adapter in a .jar package. All assembly lines are included.
To view the full Lab Configuration Guide, click here:
LabConfigGuide_XGS+SDI+SIM-ERC1.pdf|View Details