with Tags:
authentication
X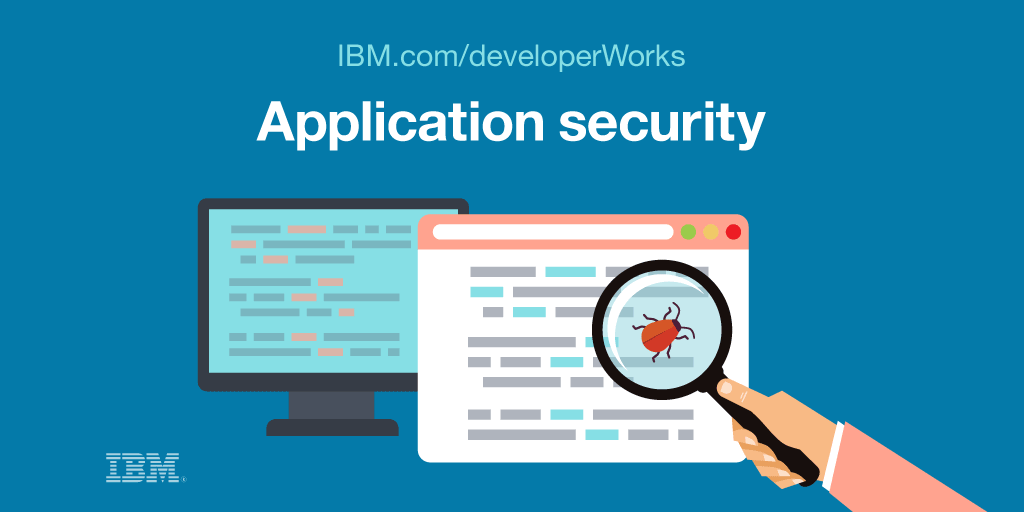 We've got another article for you! This one's on incorporating ISAM 9.0.2 with social media authentication. The authors show you how you can incorporate ISAM with Facebook Login for Apps (https://developers.facebook.com/docs/facebook-login/overview).
Here's a snippet from the article:
"ISAM 9.0.2 introduces a new, highly flexible authentication mechanism to the authentication service known as InfoMap. This new mechanism allows rich and sophisticated authentication logic to be built by using server-side JavaScript and client-side HTML page templates. The server-side JavaScript is able to leverage ISAM-specific platform APIs (similar to federation mapping rules), such as account-linking functions, an HTTPS client, and temporary and expirable storage."
In addition, the authors provide you with the resources you need to recreate the steps with the popular social media sites, LinkedIn and Instagram. Comment if you recreated the steps!
The different options within Bluemix bear diverse requirements to the authentication of users. This new article explains the various possibilities on how Bluemix users are managed and authenticated. The authentication covered in this article focuses on users of the Bluemix platform, i.e., developers, administrators, or operators. Applications running on top of Bluemix can use any authentication method that is appropriate for the application's purpose.
Read more on how you can manage your users.
Ori Pomerantz has written a new tutorial on multi-factor authentication in the context of a node.js application running on Bluemix. If you need a step by step guide that wlks you through a simple example of implementing multifacotr auth, this is a good tutorial for you to check out. One of the added bonuses in this tutorial is that it also introduces you to the concept of risk analysis for deciding when an additional authentication factor is needed. It's a very simple example, but sometimes it's the simple examples that help clarify your thinking the most and give you a starting point for your own code.

If you already have an internal IT infrastructure, it quite likely contains an LDAP server to serve user identities. In many cases, it is best to continue to use that directory, even when your application sits on Bluemix®. In this new tutorial, Ori Pomerantz shows you how to do that while describing the basics of the LDAP protocol itself.
Greetings,
Leo Farrell has just published a new article on developerWorks called "Configure an ISAM reverse proxy as a PEP to an OpenID connect provider."
IBM Security Access Manager (ISAM) added OpenID Connect (OIDC) as a federation protocol in Version 9.0. OIDC includes the ability to configure an OpenID Provider (OP), which can issue user identities (id_tokens), as well as access tokens used for authentication in the same way that OAuth Version 2.0 does. This article explains how to configure a reverse proxy as a policy enforcement point that is compatible with the OpenID Connect–issued access tokens.
This article will be of interest to anyone who wants to use this open standard with IBM Security Access Manager.
The Bio-Key blog has posted a news story about Apple seriously investigating finger print sensors for it's devices. As the Bio-Key point out, Apple has had a sudden change of heart regarding interoperability, at least in the fingerprint scanning devices. Could this be a broader embrace of Open Standards? One can only hope.
You might also be interested in:
Protecting The Mobile Enterprise
IBM has published a new white paper to explore how to provide secure access for mobile users, block unauthorized users and prevent fraud with IBM Security Access Manager for Mobile.
Download "Beyond Passwords."
Mike DePasquale, CEO of BIO-Key international ws interviewed by biometricupdate.com on the future of biometrics. He is quoted in the biometricupdate.com interview as saying:
"We believe that if we can allow the consumer or the enterprise user the flexibility in where they store their biometrics they'll be more apt to use and adopt the technology and they'll be more comfortable that their privacy and security has been protected. Free choice ID is an extension of our core technology that will allow that biometrics to be in place wherever that user chooses, and will allow for recording and reporting back of where that biometric has been accessed," DePasquale said of the company's new mobile platform set to launch this year."
You can read more from his interview here.
You might also be interested in.....
IBM has published a new white paper to explore how to provide secure access for mobile users, block unauthorized users and prevent fraud with IBM Security Access Manager for Mobile. Download "Beyond passwords: Protect the mobile enterprise with smarter security."
BIO-key International and InterDigital, Inc. have announced that the companies have introduced InterDigital's groundbreaking multifactor authentication (MFA) solution working with BIO-key's fingerprint authentication for the Android mobile platform at Mobile World Congress (MWC), Barcelona, Spain this week. The newly developed solution is the first product to emerge from the collaborative efforts between BIO-key and InterDigital, announced in February 2013.

The new product is tailor-made to address consumer authentication needs for Mobile Network Operators (MNOs) and other large-scale service providers. Featuring full compliance with OpenID (OID) and capable of leveraging Trustonic's Global Platform compliant Trusted Execution Environment and API, InterDigital's MFA combines the most secure and transparent device level authentication with user-specific authentication options that leverage BIO-key's interoperable fingerprint matching capabilities. The product is designed to utilize a variety of authentication factors and include support for FIDO authenticators. The architecture accommodates alternative federated authentication methods besides OID and BIO-key's existing IAM integration with the IBM, CA and Oracle security platforms.

You can find out more about the new BIO-Key/ InterDigital solution at the BIO-key community on developerWorks.
Russ Warren announced over at the Ready For IBM Security Intelligence Blog that the SafeNet Authentication Solution has been validated with IBM Security Access Manager. This is another useful tool in the strong authentication toolbox. Check out Russ' announcement.
You might also be interested in....
Defending against malware: A holistic approach to one of today's biggest IT risks
This white paper will examine the changing strategies that malware has employed in recent years, explain the typical sequence of events that occurs during an attack, and describe how an integrated defense can help keep the enterprise safe from these advanced persistent threats.
Download "Defending against malware."
More and more people are walking around with iPads these days. Even corporate executives are carrying them around like hipsters. As a result, more and more people are wanting to "bring their own device" to work and the are expecting to be able to access all their corporate apps and corporate intranets from those fancy iPads. How does an enterprise allow these devices to access corporate sites and apps while accounting for the increased risk that comes from using these devices?
In this video demo, you'll see how these iPad challenges are addressed with IBM Security Access Manager for Enterprise Single Sign-On. You can learn more about protecting mobile devices in IBM's white paper "Beyond passwords: Protect the mobile enterprise with smarter security."
Jenny Wong has just published a new demonstration video on developerWorks that shows how to create stronger step-up authentication with IBM Security Access Manager & Tivoli Federated Identity Manager using one-time passwords https://ibm.biz/BdRjFe
OAuth is an open standard for authorization that provides a method for clients to access server resources on behalf of a resource owner. It also provides a process for users to authorize third-party access to their server resources without sharing their credentials, by using user-agent redirections.
In this demonstration video, IBM security architect Shane Weeden demonstrates a security identity and access management pattern for hybrid mobile applications using OAuth to manage registration and risk-based access policy for context-aware, step-up authentication. Weeden describes using OAuth to register for a demo (the security token is provided as a Quick Response code square and is scanned by the system and converted into the text code). He then launches the demo.
Vikram Vaswani has just published the second article in his series on PHP access control with Sentry 2. He dives deep into the Sentry 2 permission model and helps you create an access control plan for your PHP apps. http://ibm.co/18sxpFo
This new developerWorks quick guide explains the basics of how IBM Security Privileged Identity Manager [product info] centralizes the management of privileged and shared accounts and helps you track and audit the activities of privileged users so you can provide effective security and authentication governance. The guide focuses on the growing problem of insider IT threats by demonstrating five major functions to counter potential abuses by insiders:
Managing privileged user identities centrally.
Defining privileged roles and entitlements.
Reducing risk by consolidating privileged accounts.
Controlling access and tracking usage of shared identities.
Providing automated password management.
IPsec -- the Internet Protocol Security technology protocol suite that authenticates and/or encrypts each IP packet of a communication session in order to secure IP communications -- is a foundation tool that can be complex to implement, especially in an enterprise comprised of many systems. There are two modes in which IPsec can be implemented:
host-to-host transport mode where only the payload of the IP packet is usually encrypted and/or authenticated; routing remains intact since the IP header is neither modified nor encrypted.
network tunnel mode encrypts and/or authenticates the entire IP packet, then encapsulates it into a new IP packet with a new IP header; this mode is used to create virtual private networks.
Tunnel mode is an important concept but it can be quite a numbers nightmare. To use IPsec tunnels, each system under an enterprise's control must be configured individually using an XML configuration file or command line. Each IPsec tunnel between two systems has to be configured for more than 20 different parameters; only a few of these are machine dependent.
To reduce the propensity for error from so many configuration variables, IBM introduced a feature in AIX IPsec that simplifies the process. In Simplify and centralize IPSec management on AIX, IBM Software Engineer Jyoti Tenginakai shows you how to use the centralized IPSec management feature in AIX that creates tunnels for each pair of IP addresses that are part of the IPsec configuration policy. Tenginakai also explains how to simplify and centralize management of a configuration using LDAP as a central repository.