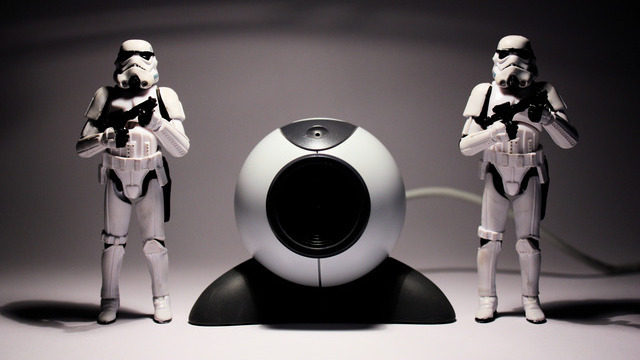 For as long as there has been copyright law, rightsholders and users have engaged in a pitched battle over how content could be consumed. First, book publishers waged a pitched battle to prevent public libraries from lending books to patrons for free (replacing a fee-based system that had been the standard previously). Later, the Recording Industry Association of America and industry partners tried, albeit unsuccessfully, to stop people from recording music on cassette tapes.
Then, as the digital age dawned – the battle intensified to a whole new level.
On the internet, filesharing services like BitTorrent have turned the swapping of movies, television shows, music, and software into an everyday habit for millions of people around the world. Music fans have replaced cassette (and CD-R) recordings with their favorite mp3 YouTube converter. Publishers have turned their attention to preventing libraries from lending eBooks. It's the same old fights on a new, bigger digital stage.
Meanwhile, legitimate digital services like iTunes, Netflix, and Amazon have helped push digital piracy to record lows. As it turns out, however, the decline may not last too long. The announcement of a whole raft of new streaming services is sparking fears that we're about to see a major escalation in the ongoing war over digital copyright enforcement. It's going to feature new DRM standards and an aggressive attempt at changing copyright laws this time around. Here's an overview of what could be coming for digital consumers, and why it should matter to them.
The Possibility of Fragmentation
Right now, there are several services getting ready to launch that threaten to fragment the online streaming market that Netflix has dominated for some time. Repeated studies on the subject have found that it's quite likely that all of the new services could fuel a massive resurgence of digital piracy in the coming years. The issue is that average users simply aren't willing to spend money on subscriptions to multiple services just to access the content they used to find all in one place. So far, nobody's quite sure how the new services plan to handle the anticipated spike in piracy, but we may have just gotten a big hint from media giant Disney.
A Major Escalation of DRM
They've just confirmed that their new streaming platform, Disney+, is going to feature Google's Widevine DRM solution much like their rival platforms, with one major difference: they're using the highest-level encryption possible to protect their streams. In practice, this means a variety of devices won't work with the service, including most Linux-powered devices and Chromebooks. For consumers, this represents yet another hurdle to overcome if they want to stay on the right side of the law. If the other streaming competitors follow suit – it's about to get a whole lot harder for people to stream the content they want, even if they're willing to pay for it.
A Troubling Update of Copyright Law
At the same time, a new update to the existing copyright laws is making its way through Congress. The CASE act, among other things, would create a three-person panel within the US copyright office that would have the power to hear small copyright violation cases. It's billed as a way for individual content creators to prevent unauthorized digital use of their work – with penalties that can reach as high as $30,000 per infringement. The problem with that is the fact that the law says nothing about who can use the process, which means it's open season for copyright trolls or big rightsholders looking to intimidate vulnerable individual users.
The Bottom Line
Taken together, these two new developments could represent a major shift in digital rights that would change the landscape for digital media consumers everywhere. It would mean that media companies would be free to ignore the possibility that their own actions in the market are leading to a spike in piracy while using the updated law to extract penalties from as many people as their legal teams can identify as potential violators of their copyrights. It would be a system that would fundamentally alter the balance between creators and consumers in the digital space, which could squelch future technology development as well.
It's too soon to tell if that's how things will ultimately turn out, but for anyone concerned about users' digital rights, all signs point to an ominous future ahead – and another dark chapter in the digital war between rightsholders and the real-world users of their content.