Featured how-tos
Machine data can come in many different formats and quantities. How do you decide what data is important, and how do you determine what proportion of that information is valid, worth including in reports, or valuable in detecting alert situations? Explore some of the challenges and solutions for supporting the consumption of massive machine data sets that use big data technology and Hadoop.
Get introduced to Yet Another Resource Negotiator, HDFS Federation, and a highly available NameNode, which make the Hadoop cluster much more efficient, powerful, and reliable. In this article, learn about the advantages YARN provides over the previous version of the distributed processing layer in Hadoop.

Explore Flume — a distributed, reliable, and available service for efficiently collecting, aggregating, and moving large amounts of log data, using a fault-tolerant architecture.
Get details on how to use the Sqoop CLI and the Java API to import data from an RDBMS, manipulate the data in a Hadoop environment, and export the manipulated data back to the RDBMS tables.

Explore the fundamentals of ZooKeeper, then learn how to set up and deploy a ZooKeeper cluster in a simulated miniature distributed environment. The author also examines the use of ZooKeeper in popular projects.
Featured downloads
Try out IBM's big data offering based on the open source Apache Hadoop project -- includes core Hadoop (Hadoop Distributed File System, MapReduce) and several other projects in the Hadoop ecosystem, such as Pig, Hive, HBase, and ZooKeeper.
Spotlights
Training
Join new and experienced big data enthusiasts in for Hadoop and big data courses mostly free, with hands-on labs). Get a hands-on guide to show you around.

Choose between condensed training or comprehensive Data Explorer Administrator training.

Find out more about PureData System for Analytics and for Transactions.
Learn about BigInsights, how to administer Streams, and how to use the Streams Programming Language.

Build, enhance, and validate your information management skills.

Learn about IBM SPSS Statistics, Modeler, Data Collection, Decision Management, Social Media, and so on.
IBM DB2 with BLU Acceleration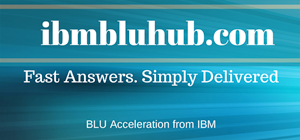 Next generation in-memory computing from IBM.
Download: Harness the power of big data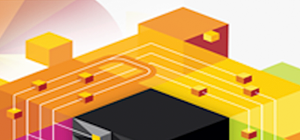 Big data, explained in plain words, by IBM experts. Download your copy.
developerWorks labs
Experiment with new directions in software development
Related links
Connect with IBM developerWorks