Principle #3
Feedback loops reduce time to feedback.
Continuous feedback propels continuous improvement — to the software and to the software delivery processes. In a DevOps flow, time to feedback is short, so that adjustments can be made earlier and more economically. Throughout the lifecycle, development and delivery teams continuously monitor operational quality (for integration, functionality, performance, and security) to validate the software. Once the software is in production, metrics capture the customer experience.
Furthermore, feedback is amplified, so that all contributors to the software lifecycle can learn from feedback, both internal and external, and potentially take new risks in response (because the culture supports experimentation as fundamental to innovation).
To understand and amplify the feedback, everyone — lines of business, development, quality assurance, security, architecture, and IT operations — need access to the metrics being gathered. And those metrics must be in a form that is easily consumed and acted on.
Get from development into production faster
Maciej Zawadzki, IBM Director of Deploy and Release products, discusses feedback loops and other tips eliminate IT operations logjams | 10:24
Develop, test, refine, repeat. Smile.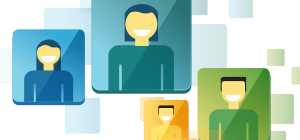 Mobile Quality Assurance: Application testing in the cloud.