Principle #2
Agile methods and automation accelerate innovation.
IBM DevOps extends agile, iterative development practices (develop, test, deploy, validate, adjust) and lean thinking principles across the entire software development lifecycle.
The agile hallmarks of developing and testing against a production-like system and deploying iteratively and frequently using repeatable and reliable processes are an essential part of DevOps adoption. Agile practices provide the structure and discipline to consistently deliver valuable software to users as it is needed.
The systematic elimination of behaviors and error-prone activities is also key to accelerating software delivery. A way to minimize manual error introduction is deployment automation to speed up test and delivery processes while ensuring regulatory requirements are met.
Automating deployments helps get software to production servers faster (physical, virtual, or cloud) for faster time to market. You can establish repeatable, error-free, scalable application deployment processes, and get visibility into exactly what version is where. Conversely, with manual deployments, differences in development, test, and operations environments — along with disconnected, tribal processes — can contribute to failed deployments.
By using the innate capabilities of computers to handle repetitive tasks, teams are free to engage in critical thinking and creative problem solving.
More perspectives on agility and automation
Disciplined Agile Delivery: An introduction
DevOps principles and IBM SmartCloud Continuous Delivery (review and roadmap)
The ABCs of continuous release and deploy in a DevOps approach
Economic governance of software delivery
Bluemix: Leverage our cloud services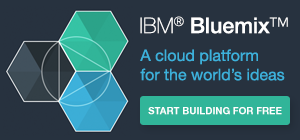 Develop your apps from concept to live in minutes
Eleven breakthrough techniques to keep you from "Waterfalling backward"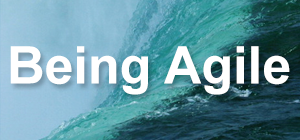 Use coupon code: IBM5626 for a 35% discount
Buy the book today
Agility and innovation in the enterprise
Fostering innovation on an agile team | 04:37
A Practitioner's Guide to Agile Software Delivery in the Enterprise