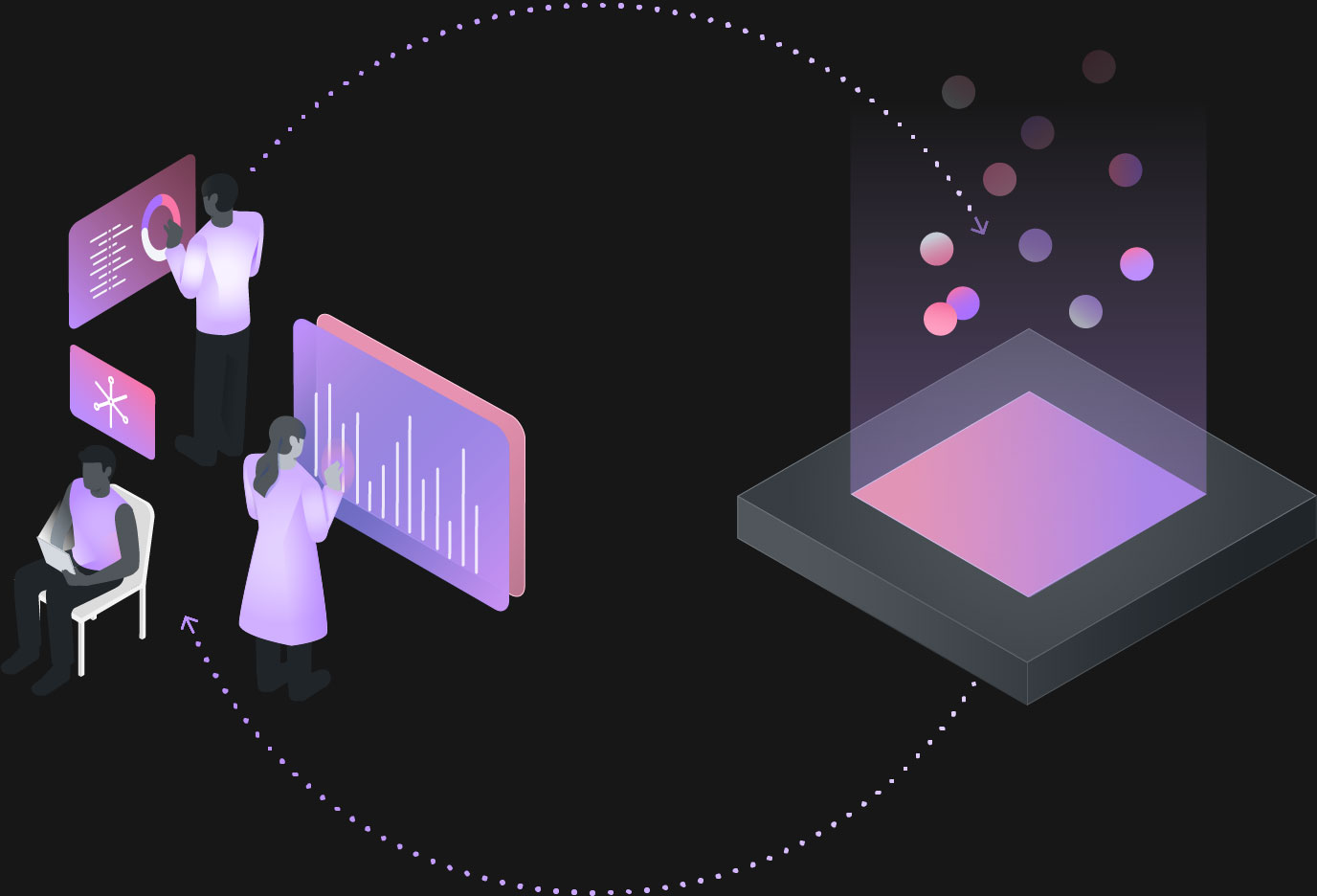 Why apply design thinking to artificial intelligence?
Everyone can play a role in how their team innovates with AI.
Teams need a diverse set of minds and skill sets to create something useful, intuitive, and responsible. The Team Essentials for AI Course will give you the language, knowledge, and actionable methods to work alongside technical and non-technical members of your team to create AI solutions.
Team Essentials for AI Course
In this course, you'll:learn our AI Essentials Framework: a set of activities, tools, and principles that enable teams to create thoughtful, human-centered AI solutionswork through a fictional case study to see how a team could use this frameworkcollect resources that you can apply on your team immediately
"

This course teaches people how to collaborate with their teams to create impactful, responsible, and human-centric AI."

Adam Cutler, Distinguished Designer, AI Design and Cognitive Enterprises
Earn this badge
If you've already earned your Practitioner Badge, log in to take the Team Essentials for AI Course. It's temporarily free for everyone.
Take a deep dive into AI design
To learn more about what goes into AI design, check out IBM Design for AI's site. Its publicly-available collection of guidelines and resources covers topics like machine learning, data, ethics, and conversation design.
IBM leverages the services of Credly's Acclaim platform, a 3rd party data processor authorized by IBM and located in the United States, to assist in the administration of the IBM Digital Badge program. In order to issue you an IBM Digital Badge, your personal information (name, email address, and badge earned) will be shared with the Credly's Acclaim platform. You will receive an email notification from Acclaim with instructions for claiming the badge. Your personal information is used to issue your badge and for program reporting and operational purposes. It will be handled in a manner consistent with IBM privacy practices. The IBM Privacy Statement can be viewed here. IBM employees can view the IBM Internal Privacy Statement here.