IBM Digital business card support
This module is visible to IBMers only.
Module will be re-enabled on refresh.
What is blockchain?
Apr 11, 2019
Curious about #blockchain #technology and what it's doing for businesses? Get started with this #free #ebook: https://t.co/YdoLcVLfAB https://t.co/xn10UGVn66 : IBM Blockchain and the revolutionary shared ledger technology can help your enterprise business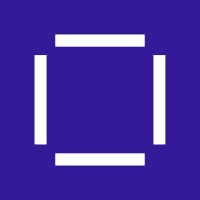 IBM Blockchain | LinkedIn
Apr 11, 2019
We might have gotten a bit too excited with this one.. But that's because we now have a @LinkedIn page! Come join us at: https://t.co/ozu79VR9WQ https://t.co/mq1fk7qBQS : Learn about IBM Blockchain. Join LinkedIn today for free. See who you know at IBM Bl
IBM Blockchain World Wire: Let's make cross-border payments faster and smarter - YouTube
<iframe id="player" type="text/html" width="640" height="360" src="http://www.youtube.com/embed/BTAx7JAPWAA" frameborder="0" allowFullScreen="allowfullscreen"></iframe> <br /> <br /><span style="font-size:12px; color: gray;">(Feed generated with <a href="