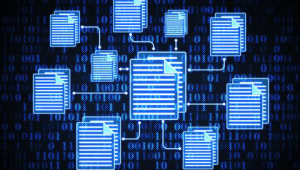 Technical Notes 101
QRadar support team technical notes, problem resolutions, and
troubleshooting content, to provide expert knowledge to users.
What are Technical Notes?
The QRadar Support team writes and maintains articles for users to
assist with product information, technical resolutions or common
problems. This page includes a searchable list of all published
articles. Users can filter the table by keyword to quickly locate
support write-ups.
Suggest an article
Did you know that you can request a support article through your case
or suggest a write up through the support forums? Users with existing
cases can request that the support content team writes an article
about any part of the QRadar product. The goal of this program is to
assist with technical content that falls outside of the scope of the
core user documentation published by IBM.
This list of technical support articles was updated on August 05, 2022.

| Last Updated | Title | Abstract | Versions | Component |
| --- | --- | --- | --- | --- |
| 2020/03/31 | QRadar: SSH connection or tunnel fails due to SSH cipher mismatch | SSH missing cipher causes the SSH connection or tunnel to fail | All Versions | |
| 2021/05/07 | QRadar Network Insights: Install menu does not display a select option for QNI 6200 appliances (APAR IJ18213) | Administrators who attempt a new appliance installation of QRadar Network Insights using the QRadar 7.3.2 Patch 2 ISO file can experience an issue where the 6200 appliance type is not displayed in the select menu as described in APAR IJ18213. This technical note is intended to instruct users how to work around this issue. | 7.3.2 Patch 2 | Install |
| 2019/10/03 | IBM QRadar Network Security firmware update 5.5.0.4 readme | IBM QRadar Network Security firmware version 5.5.0.4, a firmware update for the XGS NGIPS platform, includes the following defect fixes to the IBM QRadar Network Security firmware Version 5.5.0.3. Additionally, this technote includes compatibility, installation, and other getting-started information. | 5.5.0.4 | |
| 2019/10/03 | IBM QRadar Network Security firmware update 5.4.0.9 readme | IBM QRadar Network Security firmware version 5.4.0.9, a firmware update for the XGS NGIPS platform, includes the following defect fixes to the IBM QRadar Network Security firmware Version 5.4.0.8. Additionally, this technote includes compatibility, installation, and other getting-started information. | 5.4.0.9 | |
| 2021/01/27 | QRadar: How to determine the appliance type for each host in a distributed deployment | This article provides several ways to identify what managed host appliance types are in your deployment. | All Versions | |
| 2022/07/21 | QRadar Incident Forensics: Unable to add new files to Case Management Collections | Packet capture files (pcap) do not display up in the Case Management view of the user interface after the files are successfully uploaded. This issue can occur when users attempt to add packet capture files through the QRadar Incident Forensics user interface or when uploading the files by using FTP.  | 7.3.2;7.3.1 | PCAP |
| 2019/10/11 | XGS Protection Interfaces fail to load | The XGS appliance protection interfaces may fail to load properly. | All Versions | |
| 2021/01/07 | QRadar: High Availability software upgrades can results in "[ERROR] Copied patch file to standby host, but MD5 sums do not match." | High Availability (HA) pair fails to apply a software update with the following message in patches.log: [ERROR] Copied patch file to standby host, but MD5 sums do not match. The issue described in this technical note is officially reported in APAR IJ12252. | All versions | High Availability |
| 2021/01/07 | QRadar: Using the journalctl command to view logs of QRadar services | journalctl is a logging service similar to a syslog. The command journalctl can be used to display failures or errors from specific services. | All Versions | Support tools |
| 2020/12/07 | QRadar: Performing a manual deploy of an individual managed host | Sometimes it is necessary to perform a manual deploy of a malfunctioning managed host when it cannot download replication and processes are failing to start. How can you force the managed host to deploy its Configurationset to address such a problem? | 7.3.3;7.4.1 | Deployment |
| 2019/10/03 | WinCollect: Enable Active Directory Lookups FAQ | In my WinCollect log source configuration there is a check box for "Enable Active Directory Lookups". What does this check box do when enabled? | All Versions | WinCollect |
| 2020/07/29 | QRadar: How to use Recon to troubleshoot QRadar applications | How do you use Recon to view logs for QRadar applications? | 7.3.2;7.3.3 | QRadar->Apps->Apps |
| 2021/01/07 | QRadar: How to use the defect inspector to identify reported issues? | How can administrators review the logs for reported issues in their QRadar version? | 7.3 | Troubleshooting |
| 2021/01/07 | QRadar: Collecting information on all systems in the deployment with deployment_info.sh | How can I get general information on all systems in the QRadar environment? | All Versions | Troubleshooting |
| 2021/01/07 | QRadar: Troubleshooting Custom Rule performance with findExpensiveCustomRules.sh | If it is not tuned properly, custom rules can cause performance issues. This article explains how to troubleshoot rule performance issues by using the findExpensiveCustomRules.sh script. | 7.3;7.2 | Admin Console |
| 2021/01/07 | QRadar: Checking version status for ECS and ECS_INGRESS on all managed host with validate_ecs_services.sh | This article explains how to run the validate_ecs_services.sh script. This script performs a version check on all managed hosts' ECS and ECS_INGRESS. | All Version(s) | Admin Tasks |
| 2021/01/07 | QRadar: Validate the configuration database is sychnonized with replicationVerify.pl | How can you validate the QRadar configuration database is synchronized across the environment? The replicationVerify.pl script verifies the replication process is working, and verifies the databases are the same on all managed hosts. Before you begin Incremental replication happens from the Console to the Managed Hosts every minute as changes occur. A full replication happens every 2 hours. Since data can accumulate quickly on all managed hosts, it is not uncommon for tables to not fully replicate before you use replicationVerify.pl, even after Deploy Full Configuration completes. This script is intended for use as a guide to your replication process.  | 7.2;7.3 | Postgres database |
| 2021/01/11 | QRadar: Using the Cliniq script to perform system Health checks | What is Cliniq and how do you run it? | 7.2;7.3 | Troubleshooting |
| 2021/03/25 | QRadar: Changing the Network Configuration of a QRoC deployment Data Gateway | How do you change the IP address, hostname, or network configuration for a Data Gateway attached to a QRadar on Cloud (QRoC) deployment? | All Versions | |
| 2022/07/21 | QRadar Network Insights: Verifying network cabling is correct and receiving network traffic | Looking at the back panel of the QNI, there are multiple LAN connectors. How can you verify that the QNI network cabling is correct and is receiving flow data? | All Versions | |
| 2019/11/08 | QRadar Network Insights: How to show QNI traffic from the Network Activity tab | My QRadar Network Insights manged hosts are configured per the Installation Guide. What steps are required for QNI traffic to show up on the Network Activity tab in the QRadar UI? | 7.3 | |
| 2022/07/21 | QRadar Network Insights: How to view QNI content flows from the Network Activity tab | Since QRadar Network Insights (QNI) does not have its own tab, how do you view QNI Enriched content? | | |
| 2021/09/22 | Downloading IBM QRadar V7.3.3 | This document describes how to use the IBM Passport Advantage website to download and assemble the IBM® QRadar® V7.3.3 family of products. | 7.3 | — |
| 2021/01/07 | QRadar: Monitor Hostcontext processes with wait_for_start.sh | How can you monitor or check the status of Hostcontext processes? This article defines and provides steps for running the wait_for_start.sh script. | All Versions | Support Tools |
| 2022/07/21 | QRadar Network Insights technical help and informational content | Where do you find more information for QRadar Network Insights? | All Versions | |
| 2022/07/21 | QRadar Network Insights (QNI) Napatech3 service is not running | No flow data is being recieved by the QRadar Network Insights (QNI) appliance. | All Versions | |
| 2021/01/07 | QRadar: Installing QRadar on your own hardware might result in a hardware warning "You are attempting to install this software on unapproved hardware" | How can you verify that QRadar installed correctly on your own hardware? | All Versions | |
| 2019/10/25 | How to automate rule imports for the QRadar Tuning App (XML format) | The QRadar Use Case Manager application allows administrators to evaluate and tune specific portions of QRadar, review rule coverage, and more. Administrators who want the Use Case Manager to evaluate rules must export their rules from QRadar using the generate-rules-script.sh utility. This utility generates an XML copy of the current QRadar rule set and can be automated so the administrators can import the information in to the QRadar Use Case Manager application to keep their rules up-to-date with the latest changes. | All Versions | Use Case Manager App |
| 2019/10/31 | QRadar Network Security (XGS) does not send SMTP 541 response for blocked email traffic | QRadar Network Security (XGS) does not send SMTP 541 response for blocked email traffic in some instances | All Versions | |
| 2021/01/07 | QRadar: Using the systemctl command in QRadar | This article discusses the systemctl command and some common uses in a QRadar environment. | 7.3 | Operating System |
| 2021/01/07 | QRadar: Legacy Cisco Firepower Management Center event type "Connection Statistic" | In older versions of Cisco Firepower Management Center, RNA Flow Statistics is the legacy record name from eStreamer 4.x. This article explains how to identify them. Note:  As of eStreamer 5.x, support for RNA Flow Statistics is discontinued. If you are using a version of eStreamer that is not listed in the QRadar DSM guide, you might choose to upgrade your eStreamer protocol to one that is supported. | All Versions | Log Source;Parsing |
| 2019/11/06 | XGS web interface becomes inaccessible and policy deployments fail | Users might find their XGS appliance web interface is inaccessible. They might also see a health warning regarding "SiteProtector policy configuration" in the Health Summary of the appliance in the SiteProtector Console. | All Versions | |
| 2021/01/14 | QRadar: Unable to log in to the web UI with error message "The host has been temporarily blocked due too many log in attempts. Please try again later" | Unable to log in to QRadar®, you receive the following message: "The host has been temporarily blocked due to many login attempts. Please try again later." | 7.3.2 | Admin Tasks |
| 2020/06/02 | QRadar: How to identify and get support for IBM and Business Partner applications | Applications on the X-Force App Exchange are developed by IBM Business Partners. Who do I contact for application support? | All Versions | QRadar Apps |
| 2021/01/11 | WinCollect: How to Change the Port Used to Manage WinCollect Agents | How do I configure QRadar to use a port other than 8413 to manage WinCollect agents? | All Versions | WinCollect |
| 2020/12/09 | WinCollect software upgrades and QRadar V7.3.3: [ERROR] This patch was meant for a different version (7.3, 7.3.0) | Administrators who attempt to install a WinCollect SFS file to upgrade their managed WinCollect agents can experience the following error message due to a version number change in QRadar V7.3.3: [ERROR] This patch was meant for a different version (7.3, 7.3.0). This error message occurs only when a user attempts to upgrade their QRadar V7.3.3 Console using an older WinCollect install file (SFS). Administrators must use the WinCollect 7.2.9 Patch 1 SFS or later to upgrade agents managed by QRadar V7.3.3 appliances. | All Versions | WinCollect |
| 2022/02/14 | QRadar: Using YUM to manually install, reinstall, or search for RPM packages | How do you use the yum command in QRadar to manually install RPM files? | All Versions | Admin Tasks |
| 2021/01/07 | QRadar: Rules with email responses that leverage custom properties can cause search and ariel writer exceptions (APAR IJ21718) | This support technical article provides further guidance to administrators on the issue reported in APAR IJ21718: Ariel searches fail and events are not processes/written to disk when a concurrent modification exception occurs. | 7.3.2 Patch 5, 7.3.3, 7.3.3 Patch 1 | Custom Properties |
| 2020/03/31 | QRadar: Configuring a MaxMind account for geographic data updates (APAR IJ21884) | GeoLite2 data is required to resolve geographic locations from IP addresses in QRadar. As of 30 December 2019, a MaxMind account must be configured by the administrator in QRadar System Settings. The default userid and license key values can no longer be used to receive geographic data updates. | All Versions | Administration and Configuration |
| 2021/01/07 | QRadar Deployment Intelligence (QDI) Component Status Feed reporting Unavailable | The QRadar Deployment Intelligence (QDI) Component Status Feed overview reports components as Unavailable. | 7.3.2 | Apps |
| 2022/05/04 | Downloading IBM QRadar V7.4.1 | This document describes how to use the IBM Passport Advantage website to download and assemble the IBM® QRadar® V7.4.1 family of products. | 7.4 | — |
| 2021/02/09 | QRadar: How to change the DNS IP address entries for QRadar 7.3.1, 7.3.2, and 7.3.3 | How do you change the DNS server IP address in QRadar 7.3.1, 7.3.2, and 7.3.3? | 7.3.1;7.3.2;7.3.3 | Networking |
| 2020/02/16 | How to convert managed WinCollect to Stand-alone for QRadar on Cloud migrations | Administrators who convert from on-premise to QRadar on Cloud (QRoc) must convert all WinCollect agents to stand-alone mode. This procedure outlines how to convert WinCollect agents. | All Versions | WinCollect |
| 2022/03/22 | False positive on IBM host or network based IPS sensors | What should be done when you suspect a false positive on an IBM host or network based IPS? | Version Independent | Protocol Analysis Module (PAM) |
| 2022/02/23 | Some traffic allowed despite a configured Block response on IBM Security sensors | Why is some traffic allowed despite setting a Block response for signatures on IBM Security sensors such as the XGS or GX models? | Version Independent | Protocol Analysis Module (PAM) |
| 2022/02/23 | IEEE 802.3ad (EtherChannel) support on XGS and GX sensors | Do the XGS and GX appliances support EtherChannel? | Version Independent | Protocol Analysis Module (PAM) |
| 2022/02/23 | Event and Response Filters with port ranges do not work with TCP_Port_Scan and UDP_Port_Scan | Event Filters and Response Filters that use Port Ranges for creating filters will not work with the TCP_Port_Scan and UDP_Port_Scan signatures. | | |
| 2019/03/20 | Event Processing Pipeline | General overview of the Event Pipeline and Processes | 7.2;7.3 | Event Pipeline |
| 2016/12/07 | QRadar: Custom Event Property not appearing in event properties rule list | Why are my custom properties not showing up in rules, reports and searches? | Version Independent | Integrations – IBM |
| 2017/02/07 | QRadar: Snare hostname in syslog header and log source name | How does QRadar determine the Log Source identifier of Snare events? | 7.1;7.2 | Integrations – 3rd Party |
| 2021/07/01 | QRadar: TCP and UDP Syslog Maximum Payload Message Length for QRadar Appliances | For event logs, is there a limit to the size of a Syslog message that QRadar can accept? | All Version(s) | Log Source |
| 2017/01/10 | QRadar: Creating a search for a report to show Offense Data | Creating a search for a report to show Offense Data. | 7.1;7.2 | Offense Manager |
| 2020/04/01 | QRadar: Symantec Endpoint protection auto-discovering hostname as Symantec Server (updated) | When using IBM Security QRadar SIEM, Symantec Endpoint syslog is auto detected as SymantecServer regardless of the actual hostname if the firmware version on the appliance is old. | 7.2;7.3;7.4 | QRadar->Events->Log Source |
| 2017/08/01 | QRadar: How the Source IP and Destination IP determined from events | How is the Source IP or Destination IP determined if it is not available in the Payload Information of an Event? | 7.1;7.0;7.2 | Log Activity |
| 2018/05/31 | QRadar: handling of different time zones, device event times, and times when using Log File Protocol | How does IBM Security QRadar SIEM deal with different time zones, device event times, and times when using Log File Protocol? | 7.3;7.2 | Admin Console |
| 2018/04/25 | QRadar: Common messages and errors from the QRadar flow pipeline | What are some common messages and errors from the QRadar flow pipeline? | 7.2.8 | — |
| 2018/01/09 | QRadar: Packet Counts from Cisco Nexus 7000 NetFlow v9 Sources Report Incorrect Data | Cisco Nexus 7000 switches at version 4.2.6 or lower can export NetFlow v9 flow records to QRadar with incorrect packet counts, high durations, or zero byte counts. | 7.2;7.3 | — |
| 2019/05/10 | QRadar: Missed x datagrams from xx.xx.xx.xx, Expected sequence # | Some datagrams are lost because the NetFlow export uses User Datagram Protocol (UDP) to send them. | 7.1;7.2 | Flows |
| 2017/12/12 | QRadar: Backup and restore between versions and appliances | Under what circumstances can backup or restore of configurations be applied? | 7.2;7.3 | Admin Console |
| 2017/12/21 | QRadar: Using the Microsoft Windows Event Log Protocol through the Windows Firewall on Windows Server 2008 | For IBM Security QRadar SIEM, how do you configure the Windows Firewall on Microsoft Windows Server 2008 to allow the Windows Event Log Protocol (WMI) to connect to a Microsoft Windows Server 2008? | Version Independent | Integrations – 3rd Party |
| 2017/01/06 | QRadar: Column headers are not present in 'Export to CSV' option | How do you get column headers included in your 'Export to CSV' output? | 7.1;7.2 | Admin Console |
| 2021/02/22 | QRadar: Testing Rsyslog | Does QRadar SIEM work with Rsyslog and how do you test it? | 7.2;7.3 | General Information |
| 2017/08/01 | QRadar: Multiple F5 Networks BIG-IP Local Traffic Manager (LTM) 10.x appliances show under the same log source | When multiple F5 Networks BIG-IP Local Traffic Manager (LTM) appliances at v10.x send event data to QRadar, the events all display under the same log source. | 7.1;7.0;7.2 | Integrations – IBM |
| 2021/06/08 | QRadar: About searches and data storage | How is data stored and accessed for searches? | All Versions | Log Activity |
| 2021/09/13 | QRadar: How does coalescing work in QRadar? | How does event coalescing work for log sources in QRadar? What data is kept and what is lost when events are coalesced? How are events displayed with coalescing enabled? | All Version(s) | Log Activity |
| 2017/01/20 | QRadar: How is raw (event & flow) data stored in QRadar, and how is it used in searching | If I have a distributed QRadar environment, how does QRadar access this Data used by Searches, Offenses, Reports, and how is this utilized by, the Console? | 7.1;7.2 | Integrations – IBM |
| 2019/05/10 | QRadar: Adding a custom logo to reports | How do I add a custom logo to an IBM Security QRadar SIEM report? | 7.1;7.0;7.2 | Reports |
| 2019/02/16 | QRadar: Displaying proper columns in a CSV Export | When you export all columns on the Log Activity or Network Activity tabs to a CSV or XML file, the resulting file does not include the source or destination MAC address for the events or flows, so how do you get the needed columns? | 7.1;7.2 | Admin Console |
| 2019/05/10 | Sourcefire Defense Center Certificate Import for QRadar | How do I properly import certificates form my Estreamer device to QRadar? | 7.1;7.0;7.2 | — |
| 2017/01/16 | QRadar: How license keys work with multiple hosts | How do multiple license key files work with QRadar Appliances? | 7.1;7.2 | Licensing |
| 2018/02/11 | QRadar: How does the Log Activity and Network Activity Real Time (streaming) option work? | How does Real Time (streaming) functionality work in the Log Activity and Network Activity tab in the QRadar User Interface? | 7.1;7.2 | Admin Console |
| 2018/04/13 | QRadar: Names unknown for some offenses | Why are some of my offenses names unknown? | 7.3;7.2;7.1 | Offense Manager |
| 2017/02/15 | Crypto on Cisco ASA firewall with Cisco ASA 8.2.3 will not work with QRM | Cisco ASA 8.2.3 is not supported and should not be attempted with QRM. | 7.1;7.2 | Not Applicable |
| 2017/06/14 | QRadar: Rule not matched, even though all rule conditions are met. | A Rule is not matched, even though all the Rule conditions are met. | 7.2;7.3 | General Information |
| 2017/12/21 | QRadar Risk Manager: Cisco IOS devices are unable to perform backup | For IBM Security QRadar Risk Manager, Cisco IOS devices do not backup as expected, and they display the message: "ERROR – Device backup failed" | 7.1 | Not Applicable |
| 2021/01/07 | QRadar: Cannot log in to QRadar with a valid Active Directory account | The following error message is display when QRadar attempts to log in with a known valid Active Directory account: "The username and password you supplied are not valid. Please try again." | 7.3 | Admin Console |
| 2018/08/30 | QRadar: Troubleshooting NeXpose Rapid7 Scanners | We have had users report issues around setting up and using Nexpose Rapid7 scanners, and were asking for methods to verify their configuration. Here are the most common issues and test methods to be used in verifying your Rapid7 configuration. | 7.1;7.2 | Integrations – 3rd Party |
| 2022/08/01 | Getting Help: What information should be submitted with a QRadar service request? | The purpose of basic information should be collected when logging a Service Request with IBM Security QRadar Support? | | |
| 2022/02/23 | IBM Security Systems Infrastructure product aliases | What are the different product aliases for IBM Security Systems Infrastructure Security? | Version Independent | General Information |
| 2021/01/22 | IBM Security Network Protection does not detect ping echo replies | When configuring a rule to detect ICMP echo replies (type 0, code 0), the rule does not work. Rules to detect ICMP echo requests (type 8, code 0) work as expected. | 5.4 | Documentation |
| 2019/05/10 | Identity and how log source events update assets in QRadar SIEM | How do log source events and flow data affect identity in QRadar SIEM? | 7.2 | Assets |
| 2022/06/21 | Individual assets merging into one asset with many IP addresses, MAC addresses, or hostnames | In QRadar SIEM, there are times when assets merge or reconcile for seemingly unknown reasons. When this issue occurs, you have one asset with many MAC addresses, host names, or IP addresses. Assets vortex is the term QRadar support uses to define a single asset that incorrectly includes hundreds or thousands of any one of those attributes. This technical note provides scenarios where administrators might need to implement an allowlist or denylist for asset vortexes. | All Versions | Assets |
| 2019/08/30 | QRadar: Software upgrade progression for QRadar appliances | This document defines what software 'Fix Packs' required to upgrade the software on an IBM Security QRadar appliance from any patch / version to the latest software. | | |
| 2021/01/22 | Unable to download support files from an QRadar Network Security with IE Enhanced Security Configuration installed | Why are users unable to download the support info file from QRadar Network Security (XGS) using Internet Explorer 9.0 with "Enhanced Security Configuration" (IE ESC) enabled? | 5.3.3 | Local Management Interface (LMI) |
| 2021/10/27 | QRadar xSeries Appliances: Integrated Management Module (IMM) Common Ports (Updated) | Compliance audits might identify open ports on QRadar xSeries appliances due to Intergated Management Modules (IMM) that have listeners open for remotely managing xSeries Hardware. These ports might be identified during a port scan. | 7.3;7.2 | Integrations – 3rd Party |
| 2021/02/08 | Configuring the IBM Security Network Protection (XGS) remote syslog to send events to QRadar SIEM | How do you configure XGS remote syslog for IPS objects from the SiteProtector Console and Local Management Interface (LMI)? | All Version(s) | ATS-Infrasec->Network XGS->Install |
| 2019/05/10 | Vulnerability results and how they display in QRadar SIEM | Why do some vulnerability scans report a different number of vulnerabilites than expected after I import results in to QRadar SIEM? | 7.1;7.0;7.2 | VA Scanners |
| 2016/01/28 | QRadar: Console may not display correctly in Internet Explorer | This technote describes a user interface issue that may be observed with multiple versions of Internet Explorer. | 7.1;7.2 | Admin Console |
| 2019/05/10 | QRadar 6.3.1 to 7.0 upgrade options for tuning templates | I am trying to upgrade from 6.3.1 to 7.0, are there any changes to my data I need to know about? | 7.0 | Documentation |
| 2019/05/10 | QRadar: How to Request a Missing License or Activation Key (Updated) | How do I request a QRadar license or activation key for my appliance? | | |
| 2020/12/08 | QRadar: How to change the DNS IP address entries with the command-line interface for QRadar version 7.3.0 | How do you change the DNS server IP address in a QRadar 7.3.0 environment with the command-line interface? | 7.3.0 | Networking |
| 2019/05/10 | Log source extensions (LSXs) that generate a large number of asset updates | Users that write their own log source extensions might unknowingly generate large numbers of identity events for assets in their network. | 7.2 | Assets |
| 2018/02/05 | QRadar: Deploy Changes continually times out due to a permission issue | This technote describes an issue where a deploy changes might time out when the permissions are modified for the /opt/qradar/conf directory. | 7.3;7.2 | Admin Console |
| 2016/12/02 | QRadar: Flows are not detected by using VN-Tag | VN-Tags are an additional extension to VLAN tagging to identify virtual interfaces. While existing VLAN tags are supported by QFlow collectors when monitoring packet traffic, VN-Tags are currently not supported. QRadar QFlow collectors ignore and drop packets marked as VN-Tags. | 7.1;7.2 | Flows |
| 2020/12/02 | WinCollect troubleshooting: The RPC server is unavailable. Error code 0x06BA | How to troubleshoot RPC issues with my WinCollect agent? | 7.3.1;7.3;7.2.8;7.2 | WinCollect |
| 2019/05/10 | Check Point FireWall-1 R77.10 can drop log source connections that use OPSEC/LEA | Check Point FireWall-1 version R77.10 can drop the OPSEC/LEA connections from QRadar when the firewall completes a log switch to start a new log file. | 7.1;7.0;7.2 | Integrations – 3rd Party |
| 2019/05/10 | WinCollect unable to read remote registry syslog messages | Why does my WinCollect agent send syslog messages that it cannot read the environment or cannot read the remote registry to format Windows logs properly? | 7.1;7.2 | WinCollect |
| 2017/02/08 | QRadar: Unable to delete 'log source groups' from QRadar console | This technote describes an error that can occur when a user who is not a member of the Log Source Security Profile attempts to remove a Log Source Group. | 7.1;7.2 | Admin Console |
| 2018/08/31 | QRadar Nessus Scan – Import Error Message: Invalid UTF-8 Start Byte 0x89 | This technote describes an error that can occur when attempting to perform a Nessus scheduled results import. | 7.1;7.2 | VA Scanners |
| 2016/12/01 | QRadar: Event Browser for BlueCoat SG Appliance only shows two QIDs | When trying to select a Blue Coat Proxy SG Event Name to search or filter on, only 2 Event Names show up in the Event Browser window. | 7.1;7.2 | Log Activity |
| 2020/10/26 | WinCollect error code: 0x0005 Access denied | My WinCollect agents are generating error codes for 0x0005 access denied. Why am I seeing error code 0x0005 from my WinCollect agents? | All Versions | WinCollect |
| 2017/12/19 | QRadar: X-Force not showing in Remote Networks | The customer applied X-Force trial license and did a deploy changes, but the X-Force is not showing under Remote Networks. | 7.3.1;7.3;7.2.8;7.2 | Licensing |
| 2019/05/10 | QRadar command line displays, "Patch still in progress" messages. | After an administrator applies a patch, the system repeats the message, "Patch still in progress – Do Not Reboot" to any user who logs in to the command line. | 7.1;7.0;7.2 | General Information |
| 2017/05/26 | QRadar: Creating a Qradar Master Aggregated Data View | What is a Master Aggregated Data View (MADV) and how can it be created? | 7.1;7.2;7.3 | Reports |
| 2019/05/10 | QRadar: Troubleshooting IBM AS/400 iSeries QRadar Integrations | Format of output file AUDITJRN in library AJLIB not valid, reason code 5. | 7.1;7.0;7.2 | Integrations – IBM |
| 2019/05/10 | QRadar: WinCollect File Forwarder Displays an Error and Not Receiving Events | The following technical note outlines some basic troubleshooting steps for WinCollect log sources that use WinCollect File Forwarder protocol. | 7.3.1;7.3;7.2.8;7.2 | WinCollect |
| 2017/07/26 | QRadar: Adding the Guardium root user to Guardium Log source | Why will Guardium not accept the user root? What user and permissions are required to collect events logs from an IBM InfoSphere Guardium appliance that is integrated with QRadar SIEM? | 7.2;7.3 | Integrations – IBM |
| 2019/05/10 | Commonly Asked IBM i (AS/400 iSeries) DSM Integration Questions for QRadar | QRadar supports event collection from IBM i (AS/400 iSeries) appliances. Here are the most commonly asked integration questions for the AS/400 iSeries DSM. | 7.1;7.0;7.2 | Integrations – IBM |
| 2021/04/14 | QRadar: Configuring JDBC Over SSL with a Self-signed certificate | How to configure a QRadar® log source that uses the option "JDBC Over SSL" with a self-signed certificate.   | All Version(s) | Log Source |
| 2019/05/10 | Configuring JDBC Over SSL with an Externally-signed Certificate | How to configure JDBC over SSL with an externally-signed certificate. | 7.1;7.0;7.2 | Integrations – 3rd Party |
| 2019/05/10 | Check Point log sources display "err=-93" error message in QRadar | Administrators configuring IBM Security QRadar to retrieve events from Check Point Firewall-1 with OPSEC can result in the error "Opsec error. rc=-1 err=-93 The referred entity does not exist in the Certificate Authority". | 7.2 | Integrations – 3rd Party |
| 2021/01/23 | IBM QRadar Network Security IQNS (XGS) 3100/4100/5100/7100 hardware comparison and NIM configurations | What are the different hardware configurations between the IQNS 3100, 4100, 5100, and 7100 models? | 5.3.1;5.3.2;5.3.3 | Hardware |
| 2021/01/23 | IBM QRadar Network Security IQNS (XGS) licensing summary | How is the IQNS product licensed and how many licensed features are there? | 5.3.1;5.3.2;5.3.3 | Licensing and Updates (LUM) |
| 2021/02/08 | Migrating existing Security Network IPS policies to the Security Network Protection sensor | What is the process to migrate the security policies from an existing Security Network IPS (GX) sensor to a Security Network Protection (XGS) sensor? | All Version(s) | ATS-Infrasec->Network XGS->Install |
| 2019/05/10 | Configuring DCOM and WMI to Remotely Retrieve Windows 2008 Server Events | How do I configure my Windows 2008 Servers to allow QRadar to retrieve events over WMI? | 7.1;7.0;7.2 | Integrations – 3rd Party |
| 2020/04/01 | QRadar: Events from VMware ESX log sources parse as Linux OS DSM events | Why does QRadar not identify some events, such as SSH, from VMWare ESX Log source? On my system, these events types display a low level category of stored or unknown. | 7.2;7.3 | QRadar->Events->Log Source |
| 2020/12/03 | WinCollectSvc: Could not restart agent process after unexpected exit. | In the WinCollect logs, the error message:" System.WinCollectSvc.Service : Could not restart agent process after unexpected exit." What does this mean? | 7.1;7.2 | WinCollect |
| 2017/07/10 | QRadar: Updating drivers for QRadar appliances | Can drivers for QRadar appliances be updated to the latest version? | Version Independent | Operating System |
| 2021/01/23 | Mapping SiteProtector IBM QRadar Network Security IQNS (XGS) policy names to local appliance XML files | If you are reviewing an appliance support file or appliance system log, how can you tell which policy is relevant to the error based on the xml file that is referenced in the error message? | Version Independent | Firmware |
| 2019/05/10 | WinCollect error code 0x0000: 'Failed to switch security credentials for event log' | WinCollect agents can experience an error code 0x0000: 'Failed to switch security credentials for event log', This error message is typically associated with a login error. | 7.2;7.3 | WinCollect |
| 2022/06/13 | QRadar SIEM Hardware Migration Scenarios | This technote describes the process that can be used to migrate data from older QRadar SIEM hardware to new QRadar appliances. | All Versions | Admin Tasks |
| 2019/04/19 | DSM, scanner, and protocol update processes available to QRadar administrators | How do updates from Fix Central, auto updates, and offline updates work and interact in QRadar? | 7.1;7.2;7.3 | General Information |
| 2020/10/28 | Configuring a QRadar Console to Accept Port 37 (RDATE) Traffic from QRadar Packet Capture Appliances | How do I configure IPtables on my QRadar Console to accept time synchronization (rdate) information requests from my QRadar Packet Capture appliances on port 37? | 7.2.2 | Configuration |
| 2020/03/31 | What is a QRadar Data Node Appliance? | What is a QRadar Data Node appliance? How is it installed and deployed? Can you give me an example of how this appliance fits in the QRadar architecture? | All Versions | Hardware and Firmware |
| 2021/02/23 | QRadar: XPath Query Troubleshooting | The following issues might cause XPath Queries in a QRadar log source to not follow the query as intended to retrieve Windows events. | All Version(s) | WinCollect |
| 2021/01/23 | IBM Qradar Network Security -IQNS (XGS) not firing IPS events after being registered in SiteProtector | After registering the IBM Qradar Network Security IQNS in SiteProtector, the IQNS stops firing IPS events. | 5.3.1;5.3.2;5.3.3 | Intrusion Prevention Module (IPM) |
| 2021/01/21 | QRadar: About flows and the difference between QFlow Collector and QRadar Event Collector | What is the difference between QFlow Collector and QRadar Event Collector? | 7.2;7.3;7.4 | QRadar->Flows->Flow Sources |
| 2015/08/06 | QFlow forward flows to QRadar Event Collector | Will QFlow forward flows to QRadar Event Collector? | 7.1;7.0;7.2 | Flows |
| 2017/02/22 | QRadar: Duplicate Custom Event Properties in QRadar | Is it Normal In the QRadar 'Custom Event Properties' panel, to have duplicates default custom event properties, with the same Property Name, and apply to the same log source type? | 7.1;7.2 | User Interface |
| 2018/04/17 | QRadar: What is the difference between QFlow and VFlow? | What is the difference between QFlow and VFlow? | 7.3;7.2 | Flows |
| 2021/02/02 | QRadar: Flow data not getting to Console | There is Flow data coming in from a Cisco firewall, but it is not seen in the Network Activity tab. | 7.2 | Network Activity |
| 2021/01/23 | Unable to deploy policy to IBM QRadar Network Security IQNS (XGS) in SiteProtector. | The IQNS LMI does not reflect the policies that are currently deployed on the IQNS in SiteProtector. | 5.3;5.3.1;5.3.2;5.3.3 | Performance |
| 2021/01/23 | Blank Interface Statistics Graphs in the Local Management Interface (LMI) | How can you correct the problem where the IBM QRadar Network Security – IQNS/XGS, Interface Statistics Graphs are empty while traffic is going trough the appliance? | 5.3.1;5.3.2;5.3.3 | Local Management Interface (LMI) |
| 2020/02/21 | Why do Ariel Charts show activity at the end when there are no events? | Using the QRadar Search functionality, why do Ariel Charts show activity at the end of charts when there are no incoming events? In Log Activity, one might see a peak at the end of a chart even if there are no events matching that time period. | 7.3.x | ariel chart |
| 2020/04/01 | How to Use XPath Queries with WinCollect to Suppress Specific Events | Can WinCollect agents be configured to reduce noisy events? | All Versions | QRadar->Events->Wincollect |
| 2022/02/23 | Multiple false positives on Java-based security events on IBM Security sensors | Users can find that Java-based security events are creating false positives on IBM Security sensors such as XGS or GX. | Version Independent | Protocol Analysis Module (PAM) |
| 2021/01/23 | Configuring the management IP on the QRadar Network Security (XGS) appliance via serial console | How do you configure the management IP address on a QRadar Network Security (XGS) appliance via serial console? | 5.3.3 | General Information |
| 2017/12/05 | QRadar: Asset Profile Does Not Populate the 'Last User' Field | The assets show an empty value in the 'Last User' column of the Assets page of the QRadar web interface even when 'User Names' are seen in the Log Activity tab. | 7.2;7.3 | Assets |
| 2021/01/27 | Some Network Access policy events don't contain URL Categories or Web Application information | Why do you not see URL Categories or Web Application information for some of your Network Access policy events? | 5.3;5.3.1;5.3.2;5.3.3 | Network Access Policy |
| 2019/07/12 | How to Find QRadar Known Issues and Defects? | How do I locate known issues or open defects logged against QRadar? | 7.0;7.1;7.2;7.3 | General Information |
| 2020/03/31 | QRadar: Unable to perform deploy changes | An administrator is trying to deploy changes from the user interface; however, a message is displayed saying that another deploy is currently in progress. | 7.2;7.3 | Admin Console |
| 2021/02/08 | Running Platform Hardware Diagnostics utility on the Security Network Protection appliance | When you suspect a hardware failure in your XGS appliance, you can run the built-in diagnostic tool. The diagnostic report assists the support team in diagnosis of hardware issues. | All Version(s) | ATS-Infrasec->Network XGS->Hardware |
| 2021/02/08 | IBM Security Network Protection (XGS) appliance reimage instructions using the USB device | How do you reimage the XGS appliance using a USB drive? | All Version(s) | ATS-Infrasec->Network XGS->Install |
| 2021/01/23 | Issues with Firefox version 31.x and 32.x and outbound SSL inspection using the IBM Security Network Protection appliance | Firefox version 31.x and 32.x do not load HTTPS web pages because it fails to validate certificates created by outbound SSL inspection. Also, Firefox cannot access the local management interface from a computer protected by the appliance. | 5.4 | Firmware |
| 2022/06/30 | WinCollect: Events display the IP address of the WinCollect agent as the source or destination | Why do some Windows events that are remotely polled by WinCollect unexpectedly report a Source and Destination IP address of the WinCollect agent itself? | All Versions | WinCollect |
| 2021/04/28 | WinCollect: Preventing a managed agent from receiving a software update | Is there a way to only allow updates for specific WinCollect agents in my Windows network? | 7.1;7.2 | WinCollect |
| 2016/10/05 | Description of the Directory Structure for /store/ariel on QRadar appliances | What are the directories in /store/ariel on my QRadar appliance and what is the purpose of each directory? | 7.2 | General Information |
| 2022/05/10 | QRadar: Unexpected AJLIB error reason code 5 when configuring event collection for IBM i (AS400) systems | When administrators attempt to set up an IBM i (AS400) integration with QRadar, the IFS directory must be restored. If this step is not completed, then the error "Format of output file AUDITJRN in library AJLIB not valid, reason code 5," might be displayed. | All Versions | Log Source |
| 2022/07/01 | QRadar: Event and flow burst handling (buffer) | How does QRadar handle events or flows that temporarily exceed my license limit? | 7.3.1;7.3;7.2.8;7.2 | Documentation |
| 2017/01/16 | QRadar: SSH connections to QRadar using PuTTY may fail with a fatal error after upgrading to 7.2mr3 | You may find that you receive a fatal error when attempting a SSH connection to QRadar using PuTTY after upgrading to QRadar 7.2mr3. | 7.2 | Integrations – 3rd Party |
| 2021/01/23 | Certain security events can only be used in the Default IPS policy object on the IBM QRadar Network Security IQNS/XGS sensor | Which events can only be meaningfully modified in the Default IPS policy object on the IBM QRadar Network Security IQNS/XGS sensor? | 5.3;5.3.1;5.3.2;5.3.3 | Intrusion Prevention Module (IPM) |
| 2017/01/04 | QRadar: Re-establishing an SSH Tunnel from QRadar Managed Host to console if Firewall IP address changed | A QRadar Console may not be able to communicate with a Managed Host in a DMZ if the firewall IP address has changed. | 7.1;7.2 | Integrations – IBM |
| 2020/04/01 | How Asset Name are updated in the QRadar user interface | Why does the Asset Name on the summary screen seem to take longer to update than the asset details? | All Versions | QRadar->Assets->Asset Profiler |
| 2017/08/01 | QRadar: Sensitive Data Protection with Obfuscated Data and Event Log Hashing | Data obfuscation is a feature where administrators can configure event data to be written to disk in a non-human readable format. How does this feature provide data access protection? | 7.2 | Log Activity |
| 2020/04/13 | How to Install WinCollect 7.2.x in Unmanaged Mode (Command-line) | This technical note describes how to install WinCollect verison 7.2.x in unmanaged mode using the command-line. | 7.2;7.3 | WinCollect |
| 2018/03/14 | QRadar: Problem Gathering or Parsing Events From Bluecoat Device | The customer created new bluecoat devices Log Source that uses FTP protocol and is getting the following error message []INFO – Authentication Status: Successful INFO – File Transfer Status: File(s) transferred successfully ERROR – Event Collection Status: Problem gathering/parsing events[] | 7.3;7.2 | General Information |
| 2021/04/07 | QRadar: Agentless Windows Events Collection using the MSRPC Protocol (MSRPC FAQ) | The purpose of the technical note is to provide a FAQ for administrators using the Microsoft Security Event Log over MSRPC protocol to collect events from Windows systems. | All Version(s) | WinCollect |
| 2017/01/04 | QRadar: Invalid Session Authentication Failed | The customer was receiving an abundance of Invalid Session Authentication Failed (SIM User Authentication) failures. | 7.1;7.2 | General Information |
| 2020/04/01 | QRadar: Time synchronization to primary or Console has failed | What do I do when my system posts a "Time synchronization to primary or Console has failed" system notification? | 7.2 | QRadar->Administration |
| 2019/05/10 | QRadar: Nessus 6 Scanner Support FAQ | The FAQ page discusses what administrators need to know about QRadar scan support for Tenable Nessus version 6. | 7.1;7.2 | VA Scanners |
| 2020/04/01 | WinCollect Stand-alone Patch Installer: How to install the Microsoft .NET 3.5 framework | The WinCollect Stand-alone Patch Installer contains a user interface that requires Microsoft .NET 3.5. This technical note provides information on how to install/enable the .NET 3.5 framework for different Microsoft operating systems. | All Versions | QRadar->Events->Wincollect |
| 2020/12/08 | QRadar: X-Force Frequently Asked Questions (FAQ) | What do I need to know and what are the frequently asked questions about the QRadar X-Force Threat Intelligence feed? | All Version(s) | Admin Tasks |
| 2022/02/23 | X-Force Virtual Patch Protection Levels for QRadar Network Security and Security Network IPS sensors | What do the various Protection Levels in the X-Force Virtual Patch and Trust X-Force Defaults mean? | Version Independent | Protocol Analysis Module (PAM) |
| 2021/01/23 | Local event data retention settings on QRadar Network Security sensors | What are the local event data retention settings on QRadar Network Security (XGS) sensors? | 5.3.2;5.3.3 | Local Management Interface (LMI) |
| 2018/04/06 | QRadar: IBM X-Force Exchange Right-click Context Menu Plug-in FAQ | The purpose of the technical note is to provide a FAQ for administrators using the X-Force Exchange (XFE) right-click context menu plug-in with IBM Security QRadar. This document covers installation and usage. | 7.2;7.3 | Integrations – IBM |
| 2021/01/23 | Configuring multiple accounts for LMI and CLI on QRadar Network Security | Is it possible to configure multiple accounts for access to the LMI web interface and command-line interface (CLI) on theQRadar Network Security (IQNS) sensor? | 5.3.2;5.3.3 | Local Management Interface (LMI) |
| 2019/09/17 | Capturing network traffic on QRadar Network Security sensors | How do you capture traffic that is passing through the protection and management interfaces of a QRadar Network Security (XGS) sensor? | 5.3;5.3.1;5.3.2;5.3.3;5.4 | Command Line Interface (CLI) |
| 2022/05/27 | QRadar: Troubleshooting Rapid7 Nexpose Scan Imports that use Adhoc Report via API | Scan imports from Rapid7 Nexpose installations that use Import Site Data – Adhoc Report via API with larger reports can be halted by session timeouts. This article outlines the causes to help administrators troubleshoot API connection issues. | Version Independent | VA Scanners |
| 2016/10/26 | QRadar Vulnerability Manager: Scan results score column does not reflect risk preferences settings | The risk scores in the Score column, in the Scan Results and Scan Results Asset Details pages, do not reflect the values set in the Risk Preferences dialog on the Vulnerability Assignment page. | 7.2 | — |
| 2022/03/22 | Skype UDP traffic is not recognized by the Protocol Analysis Module on IBM Security sensors | Do IBM Security sensors detect Skype UDP traffic? | Version Independent | Protocol Analysis Module (PAM) |
| 2018/04/18 | QRadar: Upgrading QRadar Incident Forensics to V7.2.5 | How do I upgrade to QRadar Incident Forensics V7.2.5? | 7.2.2 | — |
| 2020/10/28 | QRadar: Converting RAID 0 to RAID 5 for QRadar Packet Capture on an IBM x3650 M4 appliance | How do I convert QRadar Packet Capture on an IBM x3650 M4 appliance from RAID 0 to RAID 5 for V7.2.4 and earler releases? | 7.2.2 | — |
| 2021/01/23 | SiteProtector System does not display correct IP address for Network Security appliance in NAT environment | How do you change the IP address displayed for an IBM Security Network Protection appliance in the SiteProtector System asset view to the overridden IP address when the appliance is operated from behind a NAT? | 5.4 | |
| 2021/01/28 | QRadar: How to search using the OR & AND operators in the Log Activity tab | How do I perform a search in the Log Activity tab using OR / AND operators? | Version Independent | Log Activity |
| 2019/05/10 | QRadar: Passwords for LDAP and Active Directory local admin accounts | When using Active Directory or LDAP, why does the Admin roles require two passwords in QRadar? | 7.3.1;7.3;7.2.8;7.2;7.1;7.0 | Admin Console |
| 2017/08/01 | QRadar: Unable to SSH from a managed host to the Console QRadar 7.2.0 to 7.2.4 | The managed host(s) were unable to communicate to the console | 7.2 | General Information |
| 2021/01/23 | System requirements for IBM QRadar Network Security | Software Product Compatibility Reports (SPCR) that contain the system requirements for IBM QRadar Network Security appliances. | | |
| 2022/02/23 | Policy migration limitations and facts to consider | What are the limitations and facts that need to be considered before running the policy migration utility for Network IPS (GX) to IBM QRadar Network Security(IQNS/XGS)? | 5.2.0;5.3;5.3.1;5.3.2;5.3.3 | |
| 2021/01/23 | Windows Updates fail with Outbound SSL inspection enabled on QRadar Network Security | If Outbound SSL decryption is enabled on QRadar Network Security (XGS), Windows Updates fail. | 5.3.3 | SSL Inspection |
| 2020/04/01 | QRadar: An Example of How an Anomaly Rule Triggers Over Time | How do I know when an anomaly rule will trigger when testing against a value, such as an event count? | All Versions | QRadar->Rules |
| 2019/05/14 | QRadar: SAR Sentinal Threshold Values | Should the default SAR Sentinal Threshold values be changed based on the hardware? | 7.3;7.2 | — |
| 2021/01/23 | Affected processes when restarting services from the CLI on QRadar Network Security | What processes are affected when restarting certain services from the command line interface (CLI) on the QRadar Network Protection (XGS) appliance? | 5.3.2;5.3.3 | Command Line Interface (CLI) |
| 2021/01/23 | Traffic using SPDY protocol is not analyzed by Outbound SSL inspection | Certain web browser versions use the SPDY protocol to communicate with certain web sites. The Outbound SSL feature in IBM Security Network Protection version 5.3.1 does not support this protocol. | 5.4 | SSL Inspection |
| 2018/01/05 | QRadar: How to manage accumulated search results that are found in the Log activity tab under Managed Search Results | How can you manage large search result data on a daily basis? | 7.3.1;7.3;7.2.8;7.2 | Admin Console |
| 2020/04/01 | QRadar: Active Directory Authentication – Unable to login | The administrator configured Active Directory authentication, however, they are not allowed to log in to QRadar using the Active Directory credentials. | 7.2 | QRadar->Administration |
| 2021/01/23 | High disk usage on QRadar Network Security sensors | What should you do if you encounter high disk usage on a QRadar Network Security (XGS) sensor? | 5.3.3 | Operating system (OS) |
| 2021/01/23 | Analysis of DECNET traffic on QRadar Network Security sensors | Does the QRadar Network Security (XGS) sensor analyze DECNET traffic? | Version Independent | Protocol Analysis Module (PAM) |
| 2015/10/08 | QRadar: Deploy fails on all of the managed hosts after backup is restored | The administrator migrated the QRadar Console to a new appliance and after restoring the configuration backup a Deploy Changes fails to complete on all of the managed hosts. | 7.2 | Admin Console |
| 2021/04/06 | QRadar: How to change the IMM or XCC default username and\or password | The administrator would like to know how to change the default username and password for the Integrated Management Module's (IMM) or the XClarity Controller (XCC). | 7.2 | Integrations – IBM |
| 2022/02/23 | Compressed file traffic inspection by QRadar Network Security and Security Network IPS sensors | Do the QRadar Network Security (XGS) and Security Network IPS (GX) sensors analyze compressed file traffic? | Version Independent | Protocol Analysis Module (PAM) |
| 2021/01/23 | "Verifying checksums…" displayed on the LCD of the QRadar Network Security sensor | Why is a "Verifying checksums…" message is displayed on the LCD of the QRadar Network Security (XGS) sensor during the boot process? | Version Independent | General Information |
| 2021/01/23 | Updating VMware products when Outbound SSL Inspection is enabled on Security Network Protection sensors | Users might find that WMware product updates fail when the update traffic passes through a Security Network Protection (XGS) sensor that has Outbound SSL inspection configured. | 5.3.1;5.3.2;5.3.3 | SSL Inspection |
| 2017/01/03 | QRadar: How to run a searches or report when you get an accumulator error | This technical note describes how to run large saved searches or reports when you get the error message: 'Accumulator out of memory' or 'Accumulator falling behind'. | | |
| 2019/05/10 | QRadar 7.2.6: Converting event or flow indexes on older data to the new super index format | Can I convert for my existing event and flow indexes from QRadar 7.2.5 to the new super index format that is available in QRadar 7.2.6? | 7.2 | Upgrade |
| 2022/02/23 | SMTP_Command_Binary_Overflow signature can cause a large number of events on IBM Security sensors | Why does the SMTP_Command_Binary_Overflow signature sometimes cause high event volume on QRadar Network Security (XGS) and Security Network IPS (GX) sensors? | Version Independent | Protocol Analysis Module (PAM) |
| 2021/01/23 | Detecting credit card numbers using the QRadar Network Security sensor | How do you configure the QRadar Network Security (XGS) sensor to detect credit card information? | 5.3.1;5.3.2;5.3.3 | Tuning Parameters |
| 2021/01/23 | Drop or Reject Actions do not appear to apply for some rules on QRadar Network Security sensors | Why do you see traffic on adjacent devices even though the QRadar Network Security (XGS) sensor has Network Access Policy (NAP) rules configured for the traffic with Drop or Reject Actions? | 5.3.1;5.3.2;5.3.3 | Network Access Policy |
| 2018/03/01 | QRadar SIEM Mysql Database | Looking at the Linux users created as part of the QRadar installation, there is a mysql user. What is this user and what is it used for? | 7.2 | General Information |
| 2021/01/23 | Inspection of duplicate packets by QRadar Network Security sensors with different interface modes | How does the QRadar Network Security (XGS) sensor handle duplicate packets when the packets are arriving on different interface pairs? | 5.3.1;5.3.2;5.3.3 | Protocol Analysis Module (PAM) |
| 2020/04/03 | QRadar: Offenses based on reference set IPs trigger on a Superflow | Offenses are being created based on IP addresses in a superflow that are not contained in a reference set which is specified in the rule test. | 7.2 | QRadar->Rules->CRE |
| 2017/10/01 | LMI is inaccessible after replacing the certificate on QRadar Network Protection (XGS) sensors | You may find that you are unable to access the LMI on a Security Network Protection (XGS) sensor after uploading new certfiicates. | 5.3 | Local Management Interface (LMI) |
| 2017/04/14 | QRadar: SSHD Service Cannot Start After Upgrade | Custom modifications in /etc/ssh/sshd_config can cause ssh connection being unavailable after QRadar upgrade. During the server boot an error message can be seen on the server console informing that sshd server failed to start, due to sshd_config error. | 7.2;7.3 | Upgrade |
| 2015/10/23 | QRadar: Services do not start after a Dell firmware update | The administrator received firmware update from Dell and after updating firmware QRadar would no longer start as expected. | 7.2 | Hardware |
| 2017/01/25 | QRadar: Configuring QRadar to generate ServiceNow tickets based on offenses | Can offenses created by QRadar generate ServiceNow tickets? | 7.2 | Integrations – 3rd Party |
| 2021/01/23 | QRadar Network Security is Unhealthy in SiteProtector due to disconnected monitoring interfaces | A QRadar Network Security (XGS) appliance can show up in SiteProtector as Unhealthy due to Appliance Initialization without any specific error messages in the device logs. | 5.3.2;5.3.3 | General Information |
| 2018/08/31 | QRadar: Symantec Endpoint Protection Source IP does not match information in payload | Why does the Source IP for the Symantec Endpoint Protection not matching what is in the payload? | 7.2 | General Information |
| 2017/02/07 | QRadar: Determining the Events Per Second rate for each log source in QRadar | Is there a way to create a search that shows the Events Per Second per Log Source in QRadar? | Version Independent | Log Activity |
| 2021/04/14 | QRadar: Information about offense duration, retention, and activity | How long are offenses active in QRadar? | 7.1;7.2 | Offense Manager |
| 2017/02/14 | QRadar: Sending OpenStack component audit logs to QRadar | How do I send CADF events from my OpenStack implementation to QRadar? | 7.2;Version Independent | General Information |
| 2019/05/10 | QRadar Security Content Pack: Palo Alto PA Series Firewall | A new security content pack is available for Palo Alto PA Series Firewall. This tech note outlines the changes and provides installation instructions for administrators. | 7.2;7.3 | Integrations – 3rd Party |
| 2019/05/10 | QRadar Security Content Pack: Lastline Enterprise | This release note outlines the custom event properties enabled by the Lastline Enterprise security content pack. This tech note outlines the content and provides installation instructions for administrators. | 7.3.1;7.3;7.2.8;7.2 | Integrations – 3rd Party |
| 2019/05/10 | QRadar Security Content Pack: iT-Cube agileSI | A new security content pack is available for iT-Cube agileSI . This tech note outlines the changes and provides installation instructions for administrators. | 7.1;7.2 | Integrations – 3rd Party |
| 2018/03/22 | IBM QRadar FireEye MPS Content Extension | The IBM QRadar FireEye MPS Content Extension adds custom event properties for FireEye MPS. | 7.3.1;7.3;7.2.8 | Content Extensions |
| 2018/01/25 | IBM QRadar Content Extension for Blue Coat SG Custom Properties | The IBM QRadar Blue Coat SG Custom Properties Content Extension adds new custom event properties for Blue Coat SG. | 7.3.1;7.3;7.2.8 | Integrations – 3rd Party |
| 2020/04/01 | QRadar Security Content Pack: IBM Guardium | A release note is now posted for the IBM Guardium Security Content Pack. This tech note outlines the changes and provides installation instructions for administrators. | All Versions | QRadar->Apps->Content Extensions |
| 2017/01/25 | QRadar: RPM differences between the console and managed host | Why is there a difference in the RPM packages for DSMs and PROTOCOLs between your Console and Managed hosts? | Version Independent | Integrations – IBM |
| 2021/02/08 | Registering a Security Network Protection appliance to SiteProtector | How do you register a Security Network Protection (XGS) appliance to SiteProtector? | All Version(s) | ATS-Infrasec->Network XGS->Install |
| 2021/01/23 | Using domain certificate objects for Outbound SSL Inspection Policy on IBM Qradar Network Security | How can you use domain certificate categories and lists objects in the IBM QRadar Network Security (IQNS) Outbound SSL Inspection Policy? | 5.3.1;5.3.2;5.3.3 | SSL Inspection |
| 2017/11/01 | QRadar: Configuring QRadar for remote alerts about disk usage | Can I configure QRadar to send me remote alerts once disk usage reaches a threshold? | Version Independent | Offense Manager |
| 2019/05/10 | QRadar: Reverse Flow Direction (QFlow and NetFlow) | The Network Activity tab displays flow direction for certain flows in the wrong direction. Traffic originating from the server might be reversed to make it look like the flow originated from the client. | 7.2 | Flows |
| 2018/03/29 | QRadar: HP Tandem Integration Tips | This article includes common issues noticed by support when administrators integrate HP Tandem with QRadar. | Version Independent | Log Activity |
| 2021/01/07 | QRadar: Troubleshooting tunnels and SSH issues in QRadar 7.2.5 and later | This article discusses encrypted host connections "tunnels" and how to troubleshooting SSH connections that can prevent the Console from creating a tunnel to a host and common troubleshooting tips. | 7.2 | Operating System |
| 2021/03/09 | QRadar: TLS Client configuration with Rsyslog for a Linux OS Log Source | How do you configure a basic TLS client that uses the certificate generated by QRadar® in a Linux OS Log Source configuration? | 7.3.3;7.4.1;7.4.2 | Log Source |
| 2021/01/23 | Hardening the QRadar Network Security sensor | Is it possible to harden the QRadar Network Security (XGS) sensor? | 5.3.3 | General Information |
| 2021/01/23 | Resetting admin account credentials on QRadar Network Security sensors | Is it possible to reset lost or forgotten admin account credentials on QRadar Network Security (XGS) sensors? | 5.3;5.3.1;5.3.2;5.3.3 | General Information |
| 2020/04/06 | QRadar: Content Extension for VMware | The 'Extension for VMware Theme' adds rule content to QRadar that focus on data related to VMware products, such as vCenter, vCloud, vShield, and vApp. This extension enhances QRadar's base rule set for administrators who use VMware products. | 7.1;7.2 | Admin Console |
| 2018/03/21 | QRadar: Rules to generate alerts when a Log Source stops receiving events | How to can I receive alerts if a log source stops receiving events? | Version Independent | Rules |
| 2019/05/10 | QRadar Vulnerability Manager: Best Practices for Nmap UDP/TCP Port Scans | How can I run Nmap UDP and TCP port scans more efficiently using QRadar Vulnerability Manager? | | |
| 2018/08/31 | QRadar: All log sources are not collecting events after an upgrade | The ECS service might not listening on port 514 or any other major ports after an upgrade. | Version Independent | Upgrade |
| 2021/02/18 | QRadar: Understanding Traffic Analysis and Log Source Auto Detection | What is Traffic Analysis? | Version Independent | Log Activity |
| 2018/04/24 | QRadar: How to Revert to the Default SSL Certificate | How to revert back to the default QRadar SSL certificate. | 7.2 | General Information |
| 2020/01/21 | QRadar: Disk usage on at least one partition has exceeded the maximum threshold | System notification regarding low disk space as alerted. | 7.2;7.3 | General Information |
| 2020/08/17 | WinCollect: Agent Upgrades Fails with Timeout Error (0x80000004) | After an upgrade of the WinCollect (SFS) a communication issue can cause a timeout error to occur, which requires the administrator to intervene to allow the update to proceed. | Version Independent | WinCollect |
| 2020/07/02 | QRadar: How to determine the status of LAN Over USB on SystemX® and ThinkSystem™ appliances | Appliance firmware updates require that administrators have Ethernet Over USB enabled before a firmware update can be applied. When Ethernet Over USB is not enabled, any firmware update the administrator attempts to apply using the Bootable Media Creator or ToolsCenter utility will fail to update the UEFI.  Ethernet/LAN Over USB is required for remote firmware updates with an ISO file and local USB update packages that use an IMG file.  The Ethernet over USB setting must be enabled before you update firmware. After the firmware update is complete, the administrator can disable Ethernet Over USB functionality. | 7.3.0;7.3.1;7.3.2;7.3.3;7.4.0 | QRadar->Hardware->IMM /DRAC |
| 2021/11/01 | QRadar: Replacing a QRadar Managed Host (16xx, 17xx, 18xx appliance) in your deployment | This technote describes the process that can be used to migrate data from an older QRadar managed host (16xx, 17xx, or 18xx) appliance to newer hardware. This instruction is intended for non-HA appliances. | All Versions | Upgrade |
| 2018/04/06 | QRadar: Red exclamation mark next to reports | How to troubleshoot a red exclamation mark appearing next to a failing report? | 7.2;7.3 | Reports |
| 2019/05/10 | QRadar Security Content Pack: IBM RACF Custom Event Properties | New custom properties are available for IBM Resource Access Control Facility (RACF). This tech note outlines the changes and provides installation instructions for administrators who are installing the extension (zip) or the content pack (RPM). | 7.1;7.2 | Integrations – IBM |
| 2018/06/08 | QRadar: Palo Alto Log Activity contains Traffic events only | Various Palo Alto event types were configured per DSM guide but only 'TRAFFIC' is parsing. | 7.2 | Log Activity |
| 2022/02/23 | Token-based two-factor authentication on QRadar Network Security and Security Network IPS sensors | Users with token-based two-factor authentication will find that they are unable to access the Local Management Interface (LMI) on QRadar Network Security (XGS) and Security Network IPS (GX) sensors. | 5.3.1;5.3.2;5.3.3 | Local Management Interface (LMI) |
| 2021/01/23 | TCP_Probe_XXXX events do not fire when TCP_Port_Scan triggers on QRadar Network Security sensors | Why do TCP_Probe_XXXX signatures sometimes not appear to fire on the QRadar Network Security (XGS) sensor? | Version Independent | Protocol Analysis Module (PAM) |
| 2021/01/23 | XFF header configuration on QRadar Network Security sensors | How do you configure inspection that uses X-Forwarded-For (XFF) headers on the QRadar Network Security (XGS) sensor? | 5.3.3 | General Information |
| 2020/04/02 | QRadar: Global Correlation | What is Global Correlation? | 7.2 | QRadar->Rules |
| 2021/02/05 | QRadar: Event Rate (EPS) graph may not reflect the entire event load on the system | How does the QRadar Event Rate (EPS) graph on the System Monitoring Dashboard derive its values? | 7.2 | Events |
| 2021/10/15 | QRadar: Replacing a Console appliance in a deployment using a new IP address or hostname | This technical note describes the process for migrating data from an older QRadar Console to a new Console appliance that uses a new IP address or hostname. All managed host appliances in the deployment stay as-is. This instruction is intended for non-HA appliances. | 7.2;7.3 | Hardware |
| 2018/01/10 | QRadar: Email queue fills up from rule response | Checking and cleaning postfix mail queue, if emails have not been sent | Version Independent | Rules |
| 2018/05/31 | QRadar: What are Events (Definition) | How does QRadar define an Event? | Version Independent | Events |
| 2018/04/30 | QRadar: Log Source comparisons | How do different event log sources compare? | Version Independent | Events |
| 2021/10/15 | QRadar: Replacing a Console appliance in a deployment using the same IP address or hostname (Updated) | This tech note describes the process that can be used to migrate data from an older QRadar Console to a new Console appliance that uses the existing IP address or hostname. All managed host appliances stay as-is. This instruction is intended for non-HA appliances. | 7.2;7.3 | Hardware |
| 2017/03/06 | QRadar: Moving license from Console to Event Processor | Can you move a License applied to the Console to another QRadar Appliance such as a 16xx, 17xx or 18xx? | 7.2 | Licensing |
| 2017/07/26 | QRadar: Unable to add HA host | Unable to add a Secondary QRadar Appliance to a HA cluster and receiving the error "Error installing ssh keys. (Is the secondary password correct?)". | 7.2 | High Availability |
| 2020/10/28 | IBM PCAP appliance stops capturing after 10 minutes | IBM PCAP Appliance will not continuously capture data if the PCAP license key is missing, or incorrect. | Version Independent | Licensing |
| 2021/02/08 | Security Network Protection Command Line Interface (CLI) troubleshooting commands | What are the available Security Network Protection (XGS) CLI commands to assist with troubleshooting? | All Version(s) | ATS-Infrasec->Network XGS->UI |
| 2021/04/16 | QRadar: Troubleshooting Disk Failure or Predictive Disk Failure Notifications | In the event that a system notification message is received for a QRadar appliance with one of the following two warnings: "Predictive Disk Failure: Hardware Monitoring has determined that a disk is in predictive failed state." or "Disk Failure: Hardware Monitoring has determined that a disk is in failed state. " | All Versions | Hardware |
| 2019/05/10 | QRadar: Troubleshooting Pipeline NATIVE_To_MPC messages on Console only | Events are being dropped on Console with Pipeline NATIVE_To_MPC messages | 7.2 | Admin Console |
| 2021/05/05 | QRadar: Troubleshooting connectivity to IMM or XCC on QRadar appliances | What basic steps should be taken when unable to connect to the Integrated Management Module (IMM) or XClarity Controller (XCC) on a QRadar appliance? | Version Independent | Hardware |
| 2020/04/02 | QRadar customactionuser, vis, mysql, and openvpn account changes are not supported | Can the new QRadar accounts customactionuser, vis, mysql or openvpn be modified, deleted or expired? | 7.2 | General Information |
| 2021/01/07 | QRadar: Unable to log in with local user account | If the tomcat process running on your console host is in an inconsistent state, you may experience issues with user authentication. | 7.2;7.3 | Admin Console |
| 2017/08/28 | Error: "Field must be between 0 and 255 in length" when adding a rule to a QRadar Network Security sensor | You might find that you are unable to add new rules to a QRadar Network Security (XGS) sensor after migrating policies from a GX sensor. | 5.3;5.3.1;5.3.2;5.3.3 | Network Access Policy |
| 2021/01/23 | Configuring Address objects for the Management Access Policy on QRadar Network Security sensors | How do you configure an Address object for the Management Access Policy on QRadar Network Security (XGS) sensors? | 5.3.1;5.3.2;5.3.3 | Documentation |
| 2021/01/23 | License expiration date does not change after adding a new license to the QRadar Network Security sensor | Why does the license expiration date not change after you upload a new license to the Local Management Interface (LMI) of the QRadar Network Security (XGS) sensor? | 5.3;5.3.1;5.3.2;5.3.3 | Licensing and Updates (LUM) |
| 2021/01/23 | GLG license messages on QRadar Network Security sensors | Why do you see licensing messages such as "GLGLI0003E" on QRadar Network Security (XGS) sensors after making a policy change? | 5.3.1;5.3.2;5.3.3 | SSL Inspection |
| 2021/01/23 | pam.sweep.block.allow parameter can cause blocking issues on QRadar Network Security sensors | You might find that the QRadar Network Security (XGS) sensor appears to randomly block traffic when the pam.sweep.block.allow tuning parameter is applied. | 5.3;5.3.1;5.3.2;5.3.3 | Tuning Parameters |
| 2018/05/28 | Error: "Unable to get property 'load'" when opening XGS policies in SiteProtector | You might find that you are unable to open QRadar Network Security (XGS) policies in SiteProtector due to property errors. | 5.4 | Local Management Interface (LMI) |
| 2017/09/10 | QRadar: Finding the LogSourceID for the AQL LogSourceName function | How can you find the LogSourceID parameter to use with the LogSourceName AQL function? | 7.2 | Integrations – 3rd Party |
| 2021/07/01 | QRadar: How to edit iptables rules in QRadar | How can you use iptables in QRadar to stop an event source that is putting my appliance over its EPS limit? | 7.2;7.3 | QRadar->Networking->iptables |
| 2020/04/02 | QRadar: TLS Syslog support of DER-encoded PKCS8 custom certificates | TLS Syslog Log Sources might not work properly if the proper certificate files of both public and private keys are not used. | 7.2 | Integrations – 3rd Party |
| 2021/07/27 | QRadar: Missing Health Metric Events | If you are unable to see Health Metric events in the Log Activity tab due to issues with Health Metrics Custom Event Properties. | 7.2 | Admin Console |
| 2022/02/23 | Severity levels for IBM X-Force security signatures | How are severity levels defined for security signatures on QRadar Network Security (XGS) and Security Network IPS (GX) sensors? | Version Independent | Protocol Analysis Module (PAM) |
| 2020/04/02 | QRadar Content Extension: Ready for IBM Security Intelligence – Threat Collection Rules | The 'Threat Collection Rules' extension adds baseline rule content for companies in the "Ready for IBM Security Intelligence" program to create rules that leverage information from threat data feeds or online content collections. | 7.2;7.3 | Admin Console |
| 2022/07/21 | Configuring DCOM and WMI in Windows 2012 R2 Server for Microsoft SCCM Scanner and Event Collection | How do I configure my Windows 2012 RS Servers to allow QRadar to retrieve scan data from Microsoft SCCM scanners and events over WMI? | 7.1;7.0;7.2 | Integrations – 3rd Party |
| 2017/06/15 | 40Gb Network Interface Module (NIM) update IBM QRadar Network Security (IQNS) 7100 | What are the 40Gb NIM specifications for the IBM QRadar Network Security (IQNS) 7100? | Version Independent | Network Interface Module (NIM) |
| 2021/01/21 | IBM QRadar Network Security (IQNS) debug logging | How do you set IBM QRadar Network Security (IQNS) debug logging? | 5.3.1;5.3.2;5.3.3 | Tuning Parameters |
| 2021/01/23 | IBM QRadar Network Security (IQNS) no System Alerts seen in System Events | Users may not see new System Alerts in the IQNS/XGS LMI System Events. | Version Independent | Performance |
| 2021/01/23 | IBM QRadar Network Security (IQNS) 4096 bit encryption for inbound SSL inspection | Does the IQNS support 4096 bit encryption for inbound SSL inspection? | 5.3.1;5.3.2;5.3.3 | SSL Inspection |
| 2021/06/02 | QRadar: How to increase the maximum TCP payload size for event data | Some of my larger events, like Windows and Firewall events that contain URLs are being truncated as they are at the payload limit for TCP. How do I increase my TCP maximum payload length? | 7.2 | Admin Console |
| 2020/01/06 | QRadar: Verifying HA crossover connections with qradar_nettune.pl | Is there a way to test the high-availability (HA) crossover connection? | 7.2;7.3 | High Availability |
| 2020/12/18 | QRadar: About high-availability (HA) fail over conditions | What are the sequence of events that can lead to a High-Availability (HA) fail over? | 7.2 | High Availability |
| 2016/12/03 | QRadar: Core files using disk space | Large core files in /opt/qradar/dca directory results in disk space problems in the / partition. | 7.2 | Operating System |
| 2020/12/08 | QRadar: Changing the admin account password from the UI or CLI | What is the procedure for changing the local admin account password for the User Interface (UI) and the Command-Line Interface (CLI)? | All Versions | Password Management |
| 2016/12/03 | QRadar: Time zones and managed hosts | When comparing the Log Activity versus the Reports, why are there inconsistencies in the time stamps of the results? | 7.2 | General Information |
| 2018/03/20 | QRadar: Impact of a 'leap second' on QRadar | How does QRadar account for leap year seconds? | Version Independent | General Information |
| 2016/12/18 | QRadar: Search QRadar logs using the User Interface. | Can you search system information that is logged in QRadar logs using the User Interface? | Version Independent | General Information |
| 2021/01/07 | QRadar: How to view the number of events exceeding the Event Processor System (EPS) licensed limit | How do I determine how many events have been dropped when the EPS license limit is reached? | All Versions | Licensing |
| 2021/06/29 | QRadar: Static route configuration | How can you change the QRadar static IP address rule route configuration? | 7.2.8;7.3.3;7.4.1;7.4.2;7.4.3 | Admin Tasks |
| 2021/02/08 | Configure Network Access Policies for the IBM Security Network Protection | How to configure Network Access Policies for IBM Security Network Protection? | All Version(s) | ATS-Infrasec->Network XGS->Network Security |
| 2021/04/27 | QRadar: Unable to patch due to corrupted patch file | If the patch file that is downloaded from IBM® Fix Central is corrupted, you will not be able to use it. | All Version(s) | Upgrade |
| 2021/04/28 | QRadar: How to Restore Deleted WinCollect Agents from the User Interface | The WinCollect Agent has stopped sending events and the WinCollect Agent is displaying errors in the logs. | 7.2.8;7.3.0 | WinCollect |
| 2020/10/28 | QRadar Packet Capture: Berkeley Packet Filter (BPFs) pre-filters | Is there a Berkeley Packet Filter (BPFs) guide that lists queries that can be used in a QRadar Packet Capture UI > pre-cap filter. | Version Independent | Documentation |
| 2022/03/31 | QRadar: Network Activity does not display real-time streaming flow data | The Network Activity tab does not display real-time streaming flow data. | All Versions | Flow Source |
| 2016/12/31 | QRadar Rule email notification limitations | Are there limits to how many users you can configure to receive email notifications? | 7.2 | Rules |
| 2016/12/17 | QRadar: Identity Username missing from DSM Editor | Unable to select []Identity Username[] to map Asset information in the DSM Editor. | 7.2 | General Information |
| 2021/03/09 | QRadar: How to effectively manage Asset Autodiscovery using exclusions. | What is the best way to manage Assets Identity Exclusions? | Version Independent | Admin Console |
| 2018/08/31 | QRadar: BigFix and QVM integration | How do you configure the asset risk score so as not to overwhelm the system? | Version Independent | Not Applicable |
| 2016/12/30 | IBM QRadar Products Support Policy | Red Hat Operating System support policies for IBM QRadar products. | | |
| 2017/01/23 | QRadar: The use of zgrep to search logs | What is zgrep and how is it used? | Version Independent | General Information |
| 2021/06/18 | QRadar: New license is not showing in System and License Management. | A new license file was uploaded and changes deployed to the Console. The new license expiration date does not display correctly in the System and License Management page. | All Versions | Admin Tasks |
| 2017/03/07 | QRadar: Invalid Request: The system has detected multiple requests affecting this data. | When a user is making changes on the QRadar User Interface and saves them, the following error message is displayed: "Invalid Request: The system has detected multiple requests affecting this data. Click Return to display the last saved data. Your changes may be lost" | Version Independent | User Interface |
| 2017/03/23 | IBM QRadar Network Security 5.4 Web Services API | Where can you find the local management interface (LMI) routes API for Web Services configuration of the IBM QRadar Network Security appliance? | 5.4 | — |
| 2019/08/30 | QRadar: Determine physical specifications of QRadar appliances | How can you determine the physical specifications of an appliance? | Version Independent | Hardware |
| 2021/10/04 | QRadar: Networking troubleshooting of interfaces and connections using the command line | If you experience search issues, managed host connection problems, or dropped connection system notifications, this can indicate network issues. This article provides basic network troubleshooting steps to verify interface connections and configuration. | Version Independent | Network |
| 2017/01/26 | QRadar: Master Console displays no data available for Managed Hosts | When using the Master Console to monitor several deployments, one deployment displays the correct number of managed hosts. When viewing the details for that deployment, all the managed hosts show No Data Available. | 7.2 | Admin Console |
| 2017/02/04 | QRadar: Reports are generating but fail to send through email | Reports configured to be distributed through email are being generated successfully, but are not received by the recipients. | Version Independent | Reports |
| 2019/05/10 | QRadar: WinCollect Stand Alone Configuration Console cannot accept dashes for the Domain Names | WinCollect Configuration Console stand alone implementation is not accepting dashes in the domain name. | 7.2 | WinCollect |
| 2021/08/19 | QRadar: Error "Unable to view RSS feed of URL" on the dashboard | Why is my RSS feed of URL returning an error and cannot load. | All Versions | Admin Tasks |
| 2021/03/09 | QRadar: Using tcpdump to troubleshoot IBM Security QRadar SIEM | How do you use tcpdump to troubleshoot the IBM Security QRadar SIEM? | 7.2;7.3 | Operating System |
| 2017/03/24 | Network interface module population changes on the XGS appliance are not reflected on the managing SiteProtector System | The network interface module (NIM) status is automatically updated on the local managemnt interface (LMI) but is not updated on the SiteProtector System with which the XGS appliance is registered,. | | |
| 2021/08/10 | QRadar: Unable to add Managed Host to Deployment | Adding new manged host to the deployment fails with a Tomcat error in the logs. | Version Independent | Installation |
| 2017/12/06 | QRadar: Unable to authenticate when logging in Console | When attempting to log in a user is given this error: "Authentication attempt blocked, user is already authenticated. Ensure you are not logged in on a different host." | Version Independent | General Information |
| 2017/04/10 | QRadar: Integrating QRadar with Third Party Ticketing Systems | Is it possible to integrate QRadar with Third Party Ticketing Systems? | 7.2 | Integrations – IBM |
| 2017/04/04 | QRadar: Releases that support REST APIs | What QRadar software releases support REST APIs? | 7.2 | Integrations – 3rd Party |
| 2022/02/16 | QRadar: QRadar Packet Capture service cannot start or stop successfully | The most common cause of PCAP appliances not capturing packets is due to incompatible small form-factor pluggable (SFP) modules. When unsupported SFP modules are used with the QRadar Packet Capture appliance, driver limitations prevent services from starting successfully and 'failed to load because an unsupported SFP' errors are reported. This issue must be resolved by using the correct SFP or QSFP module for your appliance. | All Versions | Hardware |
| 2019/02/08 | QRadar: QFlow not displayed in the QRadar Dashboard | Why is my QFlow not displayed in my Dashboard? | 7.2;7.3 | Dashboard |
| 2018/04/04 | QRadar: How do enhanced X-Force Rules interact with the X-Force server | How do enhanced X-Force Rules interact with the X-Force server? | 7.2;7.3 | Rules |
| 2017/05/08 | QRadar: Commands that are used to identify a particular hard drive, in the chassis prior to replacement | There are two commands Administrators can use to identify a particular hard drive in the chassis. This can be helpful for drive replacement, if the drive is in predictive failure and has not been set offline by the RAID Controller: | 7.0;7.1;7.2 | Hardware |
| 2017/04/04 | QRadar: Getting help with QRadar API | How can I get help with using the QRadar API? | 7.2 | Integrations – 3rd Party |
| 2017/02/13 | QRadar: Removing Quick Search items | What is the recommended way of removing Quick Search items? | 7.2 | User Interface |
| 2020/10/28 | QRadar: Determine PCAP version by using CLI | How do I determine the version the software my PCAP appliance is running from CLI? | Version Independent | General Information |
| 2017/02/24 | QRadar: LDAP Application in Internet Explorer | Why does the LDAP Application not work in Internet Explorer? | Version Independent | Not Applicable |
| 2019/05/01 | IBM QRadar Network Security firmware update 5.4.0 release notes | What are the new features and known issues included in IBM QRadar Network Security firmware update 5.4.0? | 5.4 | — |
| 2017/04/25 | QRadar: Can closed offenses after a restore of a configuration backup be reopened? | After upgrading an old QRadar instance to migrate to a new appliance, I performed a backup and restore of the configuration and data as outlined in documentation. Why is every offense now marked as closed? | 7.2;7.3 | Offense Manager |
| 2017/04/04 | QRadar: Linux DSM events display stored systemd message | Stored messages may be found related to Linux events with a raw payload similar to: systemd: Created slice user-0.slice. | 7.2;7.3 | Events |
| 2021/02/24 | QRadar: How to verify X-Force IP, URL, and Web application database versions are current | How can a QRadar Administrator confirm the X-Force server database updates are current? | All Version(s) | Admin Tasks |
| 2017/06/06 | QRadar: Testing X-Force Rules | How can I test the Enhanced X-Force Rules? | Version Independent | VA Scanners |
| 2021/01/23 | LMI network graphs unreadable when using Chrome 56 on Security Network Protection sensors | Users accessing the Local Management Interface (LMI) using Chrome 56 might find that the network graphs are not displayed properly. | 5.3.2;5.3.3 | Local Management Interface (LMI) |
| 2020/10/28 | QRadar: Forensics appliance common opened ports | This technote lists the ports required for PCAP appliance operation. | Version Independent | Installation |
| 2020/10/28 | IBM QRadar Packet Capture upgrade path (Updated) | Not all IBM QRadar Packet Capture patches are not cumulative, please use a specific install path below to patch your PCAP products. NOTE: QRadar Network Packet Capture is not the same product as QRadar Packet Capture (two separate products), for Network PCAP upgrades: Upgrading QRadar Network Packet Capture | Version Independent | Installation;Upgrade;Patching;Patches |
| 2017/03/20 | QRadar: Re-seating Lenovo RAID controller, memory, BBU connections | This Technote lists the steps as provided by Lenovo on how to re-seat the RAID controler, Server RAID Memory and battery backup unit. | Version Independent | Hardware |
| 2018/01/22 | QRadar: Configuring 16xx/18xx Appliances in "Processing-Only" Mode | What is "Processing-Only" mode and how can this functionality be leveraged in my QRadar architecture? | 7.2;7.3 | Admin Console |
| 2021/01/23 | Find PAM signature by issue ID on QRadar Network Security | How can you determine which PAM signature corresponds to a particular issue ID on QRadar Network Security (XGS)? | 5.3.3 | Protocol Analysis Module (PAM) |
| 2017/03/07 | QRadar: Default Rules with action "none" are being displayed in the 'Rules list' | When Selecting the 'Configuration Monitor', then 'Rules list' for a device, it will display 'Default' rules with Action 'NONE'. | 7.2 | Configuration Monitor |
| 2017/03/07 | QRadar: Errors while editing a rule | Editing a rule results in an error that asks you to return to the last screen, but also states in doing so your data may be lost. | Version Independent | Admin Console |
| 2018/02/20 | QRadar: Kdump fails during bootup | Why am I seeing these messages that Kdump failed during bootup? | Version Independent | Operating System |
| 2021/02/24 | QRadar: What is the difference between "Deploy Changes" and "Deploy Full Configuration"? | After Administrative actions, a "Deploy Changes" might be required. This article provides information on when to either perform a "Deploy" or "Deploy Full Configuration" and their impact on your QRadar services. | 7.2;7.3 | Admin Console |
| 2020/10/28 | QRadar: How to run a Dynamic System Analysis (DSA) report on a PCAP Appliance | Administrators who experience hardware issues on their PCAP appliances should run the DSA utility and submit a report with the hardware support request. | Version Independent | Installation |
| 2021/02/12 | WinCollect: How to Enable/Disable TLS Communication Options for QRadar | WinCollect 7.2.5 enables TLSv1.2 communication from the agent. However, network scans will show QRadar vulnerabilities due to listening and accepting for older TLS connections from WinCollect Agents. This server-side Console procedure informs administrators how to disable older TLS protocol options. | All Version(s) | WinCollect |
| 2019/05/10 | QRadar Support Video: How to perform an appliance upgrade to QRadar 7.3.0 | This video walks administrators through the process of upgrading an existing appliance from QRadar 7.2.8 Patch 1 (or later) to QRadar version 7.3.0. | 7.3 | Upgrade |
| 2019/05/10 | QRadar Support Video: How to perform a new appliance install of QRadar 7.3.0 | This support tech tip walks administrators through how to complete a new appliance installation of QRadar 7.3.0 in video format. | 7.3 | Installation |
| 2018/02/01 | QRadar: How to create a rule to determine whether a user was added or deleted | Is there a way for QRadar administrators to create a rule to find out when a user was added or deleted? | Version Independent | Rules |
| 2017/03/27 | QRadar: Clearing browser cache does not clear error displayed | When logging in to QRadar UI, an error message about clearing browser cache is presented. In certain instances, clearing the browser cache might not resolve this problem. | 7.2 | Upgrade |
| 2020/04/02 | QRadar: Rules with partial match | How do partially matched rules with functions work? | 7.2;7.3 | QRadar->Rules |
| 2017/07/12 | Blocking tunneled packets in IBM QRadar Network Security XGS appliance | How do you configure the XGS appliances to block all tunnelled packets? | 5.4 | — |
| 2017/03/26 | QRadar: Flows do not match expected traffic directions | After adding a flow processor to deployment, flows that are received do not have the expected directions. This might result in traffic that is expected as being Local instead appearing as Remote. | 7.2;7.3 | Flows |
| 2021/01/23 | How to verify if FIPS mode is enabled on QRadar Network Security | How can you verify if FIPS mode is enabled on QRadar Network Security (XGS) sensors? | 5.3.3 | General Information |
| 2021/03/05 | QRadar: TLSSyslog Error 'Illegal Key Size' Due to RSA Cipher Suites | QRadar does not support certain RSA cipher suites by default due to export policy restrictions. Administrators who want to use higher level cipher suites must install the JCE Unrestricted Policy Extension. This allows connections to use the following ciphers: TLS_RSA_WITH_AES_256_CBC_SHA or TLS_RSA_WITH_AES_256_GCM_SHA384. | Version Independent | Integrations – IBM |
| 2017/12/18 | QRadar: QRadar 7.3 DSA for M3 and M4 Appliances | Using the DSA utility on a QRadar 7.3 installation results in an error to download another version. | 7.3 | Hardware |
| 2021/01/23 | Support for defanged IP addresses and URLs on QRadar Network Security sensors | Does the QRadar Network Security (XGS) sensor support the use or reporting of defanged IP addresses and URLs? | 5.3.1;5.3.2;5.3.3 | General Information |
| 2017/09/14 | QRadar: QRadar Deployment Intelligence (QDI) App is Missing CPU Health Metrics | QRadar Deployment Intelligence (QDI) allows administrators to monitor their deployment health and visualize specific metrics. In QRadar 7.2.8 and 7.3, CPU charts show no data. This technical note informs administrators how to enable CPU metrics. | 7.2;7.3 | App |
| 2021/01/23 | Error: "packet rewriting error" on QRadar Network Security sensors | The Inbound SSL Inspection feature might result in "packet rewriting error" messages on QRadar Network Security (XGS) sensors. | Version Independent | SSL Inspection |
| 2018/08/30 | QRadar: User Behavior Analytics (UBA) API Access Request Failure | An API Failure is seen in /var/log/audit/audit.log that looks similar to this: Sep 7 11:41:38 127.0.0.1 Token UBA@x.x.x.x (7318) /console/restapi/api/ariel/searches/49790aa6-d605-4602-9d5c- 3a53dba442bb | [Action] [RestAPI] [APIFailure] [Token: UBA] [0a302e73- 66a5-45a4-a041-c2498366c0b0] [SECURE] | 7.2 | UBA |
| 2017/11/01 | QRadar: BigFix and QVM Integration with Domain Authentication | The Knowledge Center guide explains how to configure encryption communication between BigFix and QRadar. However, the importation of vulnerability fix status updates from BigFix into QRadar does not work. | 7.2;7.3 | Not Applicable |
| 2019/05/10 | QRadar: Analytics API endpoint responses are blank due to adblockers | Users who attempt to use the QRadar API Analytics endpoint might experience an issue where the response headers and body are blank. This is due to adblocker rules triggering off of the term analytics in the request URL, these API requests cannot complete as expected. Administrators can allowlist the QRadar API to allow these requests to complete. | Version Independent | API |
| 2021/05/05 | QRadar: Napatech monitoring tools have changed from QRadar versions 7.2.x to 7.3.x | Napatech monitoring tools do not function correctly after upgrade to QRadar 7.3.x | 7.2.8;7.3.3;7.4.0;7.4.1;7.4.2 | Hardware |
| 2021/01/23 | Logon Event Scanner 7 installation fails to normalize its configuration XML | The installation of Logon Event Scanner (LES) 7 fails due to an XML issue. | Version Independent | General Information |
| 2021/01/23 | Logon-event Scanner (LES) v.7.0 service fails to start | Logon-event Scanner (LES) v.7.0 service fails to start with a registry permissions error. | Version Independent | General Information |
| 2018/02/12 | Applying encryption and secure data storage in app development | How can I enable encryption and secure data storage in apps that I develop? | 7.2 | IBM Apps |
| 2021/01/23 | IBM QRadar Network Security (XGS) Tuning Parameters for Certificate Authority (CA) health check | How do you enable or disable outbound SSL and/or management CAs health check with tuning parameters on the IBM QRadar Network Security (XGS) appliance? | | |
| 2021/01/23 | PAM XPU date differences on QRadar Network Security | Why is the date for PAM XPUs for QRadar Network Security (XGS) different in the Local Management Interface (LMI) versus what the Download Center shows? | Version Independent | XPU |
| 2020/08/18 | QRadar: How to increase application installation check time out values (appfw.app.health.check.failed) | The installation check times out before Flask has time to start, resulting in applications not being installed properly. | 7.2;7.3;7.4 | QRadar->Apps |
| 2020/05/14 | QRadar: How to Collect System Dumps for cases where components are running out of memory | How to collect the System dump files for QRadar components that are running out of memory, when requested by IBM Support. | 7.3.x | memory |
| 2017/11/02 | QRadar: Managing LDAP or AD users through QRadar User Interface? | Can LDAP or Active Directory users be added or managed through QRadar Console UI? | 7.2 | General Information |
| 2018/04/16 | New IBM QRadar Data Store offering | IBM QRadar Data Store normalizes and stores both security and operational log data for future analysis and review. | 7.3.1 | — |
| 2021/02/12 | QRadar: Tenant Data with Event Retention or Flow Retention (FAQ) | This technical note explains how event/flow retention data is handled when tenants are assigned in QRadar. This technical note is written in an FAQ-style and answers common questions from users who leverage tenants in their QRadar environment. | All Version(s) | Admin Tasks |
| 2017/11/22 | QRadar: What is a Target Event Collector | What is the Target Event Collector used for in QRadar? | 7.0;7.1;7.2;7.3 | Log Activity |
| 2021/01/23 | Error: "anyAddress: required field is null" when saving a Host Address object for QRadar Network Security sensors | You might find that you receive an error referencing the "anyAddress" field when you attempt to save a Host Address object for QRadar Network Security (XGS) sensors. | 5.3.1;5.3.3 | General Information |
| 2019/08/14 | QRadar: The Install SSL certificate command has changed in 7.3 Versions | The Command to install an SSL certificate has changed in QRadar Version 7.3 | 7.2;7.3 | Admin Console |
| 2020/11/10 | QRadar: Recovering Appliances in High-Availability (HA) Pairs when the Secondary failed | What is the best way to recover a High-Availability Secondary appliance that has failed due to disk corruption or a catastrophic failure, and the Primary is Active and healthy. | 7.2;7.3 | High Availability |
| 2021/12/15 | QRadar: Auto Update Proxy Issues "500 SSL NEGOTIATION FAILED" (Updated) | After you upgrade QRadar, automatic updates fail to connect when a proxy is configured with the error message: "Could not contact the update server: 500 SSL negotiation failed: Could not download manifest list". This technical note and script is intended to resolve connection issues for administrators. | All Versions | Auto Update |
| 2017/12/12 | QRadar: Unable to complete a nightly configuration backup with NFS | Backups are failing as a result of insufficient space being available while the backup operation was being performed. | 7.2;7.3 | General Information |
| 2021/01/23 | IBM QRadar Network Security firmware update 5.4.0.3 readme | IBM QRadar Network Security firmware version 5.4.0.3, a firmware update for the XGS NGIPS platform, includes the following defect fixes to the IBM QRadar Network Security firmware Version 5.4.0. Additionally, this technote includes compatibility, installation, and other getting-started information. | | |
| 2021/01/23 | IBM Security Network Protection firmware update 5.3.3.5 Readme | IBM Security Network Protection firmware version 5.3.3.5, a firmware update for the XGS NGIPS network protection platform, includes the following defect fixes to the IBM Security Network Protection firmware Version 5.3.3. Additionally, this technote includes compatibility, installation, and other getting-started information. | | |
| 2018/02/15 | QRadar: Creating a Nested Network Hierarchy | This technote describes a procedure on how to create a Nested Network Hierarchy. | 7.3.1;7.3;7.2.8 | Admin Console |
| 2019/05/10 | QRadar: WinCollect Agent is Displaying Error code 0x06D9 | The WinCollect Agent and Log Source are configured using default values and an error Code 0x06D9 is displayed in the Windows device logs. | 7.2;7.3 | WinCollect |
| 2021/01/21 | Failure to migrate XGS policies to the SiteProtector repository | You might find that you receive a "Cannot perform this operation on removed entity" error when attempting to migrate QRadar Network Security (XGS) policies to the policy repository in SiteProtector. | Version Independent | General Information |
| 2021/01/23 | Verifying that NTP is working on QRadar Network Security sensors | Is there a way to verify that a QRadar Network Security (XGS) sensor is synchronized with the Network Time Protocol (NTP) server? | 5.3.3 | General Information |
| 2021/01/23 | FNXUD0002I system events in Monitoring mode on QRadar Network Security sensors | Why do QRadar Network Security (XGS) sensors generate a large number of FNXUD0002I system events when a segment is operating in Monitoring mode? | 5.3.1;5.3.3 | General Information |
| 2019/05/10 | QRadar Support Newsletter – Summary for January 2018 | QRadar Support Newsletter, a wrap-up of activities for January 2018. This newsletter covers QRadar troubleshooting, news, announcements, and how-to articles for IBM QRadar users and administrators. | 7.3.1;7.3;7.2.8;7.2 | Newsletters |
| 2018/01/11 | IBM Custom Properties for Microsoft Exchange | IBM Custom Properties for Microsoft Exchange allows you to search events by their originating or recipient user, or by subject. | 7.3.1;7.3;7.2.8 | Documentation |
| 2018/10/03 | Detected msdos partition table during upgrade | During an upgrade, you received the following error: "ERROR: Detected msdos partition table. Due to known issues with upgrading msdos partition tables, the upgrade cannot continue." QRadar V7.2.8 to V7.3 upgrades that use Red Hat Enterprise Linux (RHEL) V7.X do not support msdos partition tables. | 7.3.1 | Upgrade |
| 2018/01/10 | IBM Security QRadar Lookups Content Extension | The IBM Security QRadar Lookups Content Extension allows you to look up data in external systems. | 7.3.1;7.3;7.2.8 | Content Extensions |
| 2018/01/24 | IBM QRadar Content Extension for Cisco IronPort Custom Properties | The IBM QRadar Cisco IronPort Custom Properties Content Extension adds new custom event properties for Cisco IronPort systems. | 7.3.1;7.3;7.2.8 | Content Extensions |
| 2018/01/25 | IBM QRadar Content Extension for Squid Web Proxy Custom Properties | The IBM QRadar Squid Web Proxy Custom Properties content extension adds new custom event properties for Squid Web Proxy. | 7.3.1;7.3;7.2.8 | Content Extensions |
| 2018/01/24 | IBM QRadar Content Extension for Check Point Custom Properties | The IBM QRadar Check Point Custom Properties content extension adds new custom event properties for Check Point. | 7.3.1;7.3;7.2.8 | Content Extensions |
| 2018/02/01 | QRadar: CheckPoint Troubleshooting Overview | These are some pointers on how to troubleshoot CheckPoint intergrations. | 7.3.1;7.3;7.2.8 | Integrations – 3rd Party |
| 2018/02/02 | IBM QRadar Content Extension for McAfee ePolicy Orchestrator Custom Properties | The IBM QRadar McAfee ePolicy Orchestrator Custom Properties content extension adds new custom event properties for McAfee ePolicy Orchestrator. | 7.3.1;7.3;7.2.8 | Content Extensions |
| 2018/04/02 | QRadar: Microsoft Logs that are forwarded through Guardium are not normalized by the DSM | When Microsoft Logs are forwarded though Guardium, the events might not be normalized. This might cause a number of events to be displayed as unknown. | 7.3;7.2 | Integrations – IBM |
| 2018/02/08 | IBM QRadar Content Extension for Symantec Endpoint Protection Custom Properties | The IBM QRadar Symantec Endpoint Protection Custom Properties content extension adds new custom event properties for Symantec Endpoint Protection. | 7.3.1;7.3;7.2.8 | Content Extensions |
| 2021/01/23 | Stateful inspection on QRadar Network Security sensors | Is stateful inspection used for NAP rules on QRadar Network Security (XGS) sensors? | Version Independent | Network Access Policy |
| 2018/04/25 | QRadar: Regular expression filters starting and ending with square brackets fail | If a 'Payload Matches Regular Expression' filter is created with an expression starting and ending with square brackets, the filter add will fail with a ValidationException stating 'This is not a valid regular expression: Unclosed character class near …' | 7.3;7.2 | Admin Console |
| 2018/02/02 | QRadar: Upgrade to UBA 2.4 causes some of the machine learning models to fail | After upgrading UBA to 2.4 from any other version, you might observe some or all of the machine learning models fail. | 7.3.1;7.3;7.2.8 | App |
| 2018/06/08 | QRadar: WinCollect fails to authenticate in a Windows 2012 domain environment, 0xc000006e status code reported | When using WinCollect, users might experience an issue with failed authentications when the even though the username and password are correct. | Version Independent | WinCollect |
| 2018/02/08 | QRadar: Rules responses are delayed up to 4 minutes. | What are Rules of Type "Lack Of Event" and how does the timer task work in these instances? | 7.3;7.2 | Rules |
| 2018/02/07 | QRadar: Firmware rollback not supported. | Is Firmware rollback supported on QRadar Appliances? | Version Independent;7.3;7.2 | Hardware |
| 2020/09/16 | QRadar: All-in-One Consoles and a Distributed Deployment Consoles | What is the difference between an All-in-One Console and a Distributed Deployment Console? | 7.3;7.2 | General Information |
| 2019/05/10 | QRadar: 'General Failure' error in the user interface due to 'Divide by zero' in Java (IJ04325) | QRadar users might see 'General Failure. Please try again' messages in the search or offense views in the user interface due to a Java divide by zero error. | 7.3.1;7.3;7.2.8 | Operating System |
| 2019/07/25 | QRadar 7.3.0/7.3.2 on Lenovo M3/M4 is missing the ASU64 utility | The ASU64 Utility is not installed on QRadar 7.3.0 or 7.3.2 Versions. | 7.3 | Not Applicable |
| 2018/03/01 | QRadar: Error installing QRadar when using an ISO | While installing QRadar using an ISO or a USB key an error results. "ERROR: Step One verification of installation has failed. See the log files ks-post.nochroot.log and ks-post.nochroot.err for more details." | 7.3 | General Information |
| 2021/01/21 | QRadar: Modify Event or Flow Collector Connection | Your deployment may require that the Collector connection point to a processor different from the default. In other instances, when re-adding an Event or Flow Collector back into a deployment, it might need to be modified so that the collector points to the correct Processor. | 7.3.x;7.2.8 | General Information |
| 2018/03/20 | IBM QRadar Content Extension for NIST | The IBM QRadar Content Extension for NIST helps you to meet National Institute of Standards and Technology (NIST) control requirements. | 7.3.1;7.3;7.2.8 | Content Extensions |
| 2019/07/03 | QRadar: Search performance evaluation for Spectre/Meltdown mitigations | This technical note informs administrators how to review the potential change to search performance in QRadar 7.3.1 Patch 4 when CVE-2017-5754 (Variant 3/Meltdown) is enabled on QRadar appliances. | 7.3.1 | Log Activity |
| 2020/11/24 | QRadar: Checking the capacity of the DSM Normalize Queue and CRE Queues on a managed host | How to check the current capacity of the DSM Normalize Queue or the Custom Rules Engine (CRE) Queue on a QRadar managed host. | 7.3.x | |
| 2021/07/23 | QRadar: Resetting lost or forgotten Integrated Management Module (IMM) password | Integrated Management Module (IMM) Password is lost, and the user is unable to log in to the IMM via a web browser or SFTP. | All Versions | Hardware and Firmware |
| 2021/01/11 | QRadar: Unique counts enabled in searches and reports for large data sets (APAR IJ11170) | Dashboards and Reports created with searches that use unique counts can display results that are different than what is displayed for the same search run in Log Source activity. Dashboard results over longer periods display values lower than values over a more recent time period.  | 7.3 | Dashboard |
| 2020/12/14 | QRadar: How to find an API search that is causing high system load in QRadar | How to find API searches that are effecting performance in QRadar, when high system load has been identified by using threadTop.sh | 7.3.x | |
| 2021/01/07 | QRadar: Disabling a Log Source Type from being autodetected with tatoggle.pl | How does an administrator disable log sources from being automatically created in QRadar? | 7.3.1 | Log Activity |
| 2020/03/27 | IBM QRadar Network Security firmware update 5.5.0.5 readme | IBM QRadar Network Security firmware version 5.5.0.5, a firmware update for the XGS NGIPS platform, includes the following defect fixes to the IBM QRadar Network Security firmware Version 5.5.0.4. Additionally, this technote includes compatibility, installation, and other getting-started information. | 5.5.0.5 | |
| 2020/03/27 | IBM QRadar Network Security firmware update 5.4.0.10 readme | IBM QRadar Network Security firmware version 5.4.0.10, a firmware update for the XGS NGIPS platform, includes the following defect fixes to the IBM QRadar Network Security firmware Version 5.4.0.9. Additionally, this technote includes compatibility, installation, and other getting-started information. | 5.4.0.10 | |
| 2022/02/23 | Two events generated for the same signature (one as Detected and other as Blocked) on IBM Security sensors | Why do you see two events generated for the same signature with one as Detected and other as Blocked on IBM Security sensors? | Version Independent | Protocol Analysis Module (PAM) |
| 2021/01/23 | Downloading the Security Logon-event Scanner software | Where can you download the Security Logon-event Scanner for use with the QRadar Network Security (XGS) sensor? | 5.3;5.3.1;5.3.2;5.3.3 | Identity |
| 2022/05/04 | QRadar: How to sign up for notifications from the QRadar Support team | IBM Support provides assistance with product defects, technical notes, FAQs, and helps users resolve problems with the product. This article walks customers through the process of signing up for important support information. | All Versions | Admin Tasks |
| 2020/03/17 | Accessing IBM QRadar product documentation | The following tables contain links to QRadar documentation by version. | 7.4 | Documentation |
| 2019/05/10 | QRadar: Links & Important Support Resources for IBM Security QRadar products | This document contains links to IBM Electronic Support resources, Product Documentation, the Security Intelligence Forum and other useful information that will help you to utilize IBM effectively when you need support for your QRadar software and appliances. Please bookmark this page and check it regularly for updates. | | Not Applicable |
| 2018/03/05 | Patch failed due to disk space check failure | The language locale of the Red Hat Enterprise system or the SSH environment language can cause the disk space check to fail during a fix pack (patch) installations. | 7.3.1;7.3;7.2.8;7.2 | Upgrade |
| 2019/08/30 | QRadar: Enabling ping response on appliances | How do you enable the ICMP ping response on my QRadar appliance? | Version Independent;7.3.1;7.3;7.2.8;7.2 | Operating System |
| 2014/03/25 | Risks tab does not appear in IBM Security QRadar | After you apply the license key to the IBM Security QRadar Risk Manager appliance and refresh your web browser, the Risks tab does not display in the user interface. | 7.1 | Not Applicable |
| 2022/03/22 | ISS.mib file download | Where can you download the ISS.mib file? | Version Independent | General Information |
| 2017/05/05 | QRadar: Configuring a Log Source to Use SSH keys | How can an IBM Security QRadar SIEM log source be configured to use SSH keys for authentication? | 7.1;7.0;7.2 | Admin Console |
| 2019/05/10 | Modified procedures for configuring Fibre Channel with high availability and redirecting the /store or /store/ariel file systems to an offboard device | The IBM Security QRadar Offboard Storage Guide is modified. The procedure for migrating the /store file system to an offboard device by using Fibre Channel is modified. Additional notes in steps 2 and 9 indicate that the /store/ariel/persistent_data file system is applicable only when the /store file system is an xfs file system. The procedure for migrating the /store/ariel file system to an offboard device by using Fibre Channel is modified. Step 8 includes new file system settings for the /etc/fstab file. The procedure for configuring the mount point for the secondary HA host is modified. Steps 4,5, and 6 include new settings for the /etc/fstab file depending on whether the /store file system is an ext4 or xfs file system. | 7.2 | High Availability |
| 2016/04/13 | QRadar API: Missing keyNametype parameters | When an administrator attempts to create a reference data collection, the system defaults to creating a map of maps. | 7.2 | Not Applicable |
| 2018/04/24 | QRadar: Troubleshooting Managed Hosts that do not Display on the Dashboard EPS Graph | The EPS graph on the Dashboard tab of the Console is not displaying one of the managed hosts in the deployment. What can I review to determine the problem? | 7.1;7.2 | Dashboard |
| 2020/04/02 | QRadar: Limitations of Log Source Extensions (LSX) | What are some of the current limitations of log source extensions in QRadar? | 7.1;7.2 | General Information |
| 2018/05/31 | QRadar: Using Oracle ORA Codes to Debug Oracle Log Source Issues in QRadar | The purpose of this troubleshooting document is to inform administrators of Oracle ORA codes from the QRadar logs that can point to the source of issues Oracle log sources errors. | 7.3;7.2 | Log Activity |
| 2021/02/26 | WinCollect: Let's Talk About Log Source Event Rates & Tuning Profiles (Updated) | This article discusses how to tune WinCollect log sources and what the specific tuning values mean for administrators meeting event collection requirements. | 7.2 | WinCollect |
| 2021/08/16 | WinCollect Event Filtering | How does WinCollect filter events and where does event filtering occur in the network? | All Versions | WinCollect |
| 2021/01/23 | Error when trying to add Remote Identity objects on QRadar Network Security | What should you do when you get an error trying to add Remote Identity objects on QRadar Network Security (XGS)? | 5.3.2;5.3.3 | Identity |
| 2021/08/11 | QRadar: Using the command-line to troubleshoot a Syslog event source | I forwarded my Syslog events to QRadar, but I do not see any events on the Log Activity tab. How can I use the command-line to troubleshoot event issues? | 7.1;7.0;7.2;7.3 | Log Activity |
| 2020/04/02 | Adding a Banner Message to the QRadar Login Screen | Is it possible to add a customized banner message to the login screen for our QRadar users? | 7.0;7.1;7.2 | QRadar->Administration |
| 2017/01/16 | QRadar: Unable to assign a group to a modified rule | Assigning a group to a modified rule will not take effect | 7.1;7.2 | Offense Manager |
| 2018/05/14 | QRadar: Errors connecting to VMware vCenter 4.x and above using MD2 or MD5 encryption | No events are displayed for VMware vCenter log source after either upgrading VMware vCenter to 4.x and above, patching to Qradar 7.2 MR1 and above, or creating a VMware vCenter log source. | 7.2 | Integrations – IBM |
| 2019/05/10 | QRadar: Rapid7 Nexpose Vulnerability Scan Imports Cause Disk Sentry Notifications | A scheduled Rapid7 Nexpose vulnerability scan import might generate 'Disk Sentry' warning system notifications and cause performance issues such as slow event and network searches. | 7.1;7.2 | VA Scanners |
| 2019/10/08 | QRadar: Sanitizing logs before opening a support ticket with scrub.pl script | We protect our IP addresses and am concerned about submitting QRadar logs. Can I sanitize QRadar logs before submitting them for review to IBM? | 7.2;7.3 | General Information |
| 2021/01/07 | QRadar: Licenses and Flow Data FAQ | I received a notification that I exceeded my flow license. How do licenses apply to flows in QRadar? | All Versions | License |
| 2022/02/23 | Fixes available for IBM Security Products | How do you determine what fixes are available for your IBM Security Product? | 3.1;3.1.1 | Not Applicable |
| 2021/01/23 | IBM QRadar Network Security IQNS (XGS) – Tuning parameter for large number of compressed HTTP sessions | What tuning parameter can be used if there is a large number of compressed HTTP sessions? | 5.3.1;5.3.2;5.3.3 | Tuning Parameters |
| 2021/08/13 | Windows System Events or Username$ Events Display N/A in the Username field | Why is it that some Windows events display N/A in the Username field in QRadar when the event has a name value pair? | All Versions | Log Activity |
| 2017/01/09 | QRadar: Appliance generating CRC and input errors | The appliance is generating millions of CRC and input errors. | 7.1;7.2 | Integrations – IBM |
| 2019/05/10 | Configuring DCOM and WMI to Remotely Retrieve Windows 7 Events | How do I configure my Windows 7 systems to allow QRadar to retrieve events over WMI? | 7.1;7.0;7.2 | Integrations – 3rd Party |
| 2021/01/23 | IBM QRadar Network Security IQNS (XGS) does not apply all currently entitled licenses after it is registered with SiteProtector | What can cause the IQNS (XGS) not to download and apply the IP Reputation, SSL Inspection, and Identity and Application Control licenses after it is registered with SiteProtector? | 5.3.1;5.3.2;5.3.3 | Licensing and Updates (LUM) |
| 2015/06/08 | Exporting NetWitness packet capture into QRadar Incident Forensics | NetWitness adds extra information to the packet capture that is imported into QRadar Incident Forensics. By default, Wireshark saves files in pcapng format. | 7.2.2 | Configuration |
| 2020/03/03 | QRadar: Sharing Dashboard Items | How do I create and share a custom Dashboard Item that can be shared with other users? | | |
| 2018/04/27 | Assigned cases do not display in QRadar Incident Forensics 7.2.4 | Users who have administrator (admin) privileges cannot see the cases that are assigned to them in the Forensics User Permissions window. | 7.2.2 | Configuration |
| 2016/03/28 | Policy Monitor XML Import option in QRadar Risk Manager erases Windows settings | In the QRadar Risk Manager Policy Monitor, the XML Import action erases all windows settings. | 7.2 | — |
| 2016/10/03 | Renamed and updated checklists in QRadar Risk Manager are not reflected in scheduled scans | If you schedule a scan and you rename or update the checklist, changes are not updated in the scheduled scan. | 7.2 | Not Applicable |
| 2021/12/15 | Searching Your QRadar Data Efficiently: Part 2 – Leveraging Indexed Values | What are indexed values and how can they improve the speed of my searches in QRadar? | All Versions | Performance |
| 2018/04/25 | QRadar: All Columns Not Displayed for Reports Using PDF or RTF | Columns in some tables are cut off in PDF and RTF reports | 7.2 | Reports |
| 2017/01/16 | QRadar: IMM functions and capabilities | What is IMM? | 7.1;7.2 | Operating System |
| 2017/03/29 | QRadar: Process Monitor: Application has failed to start up | Using a Flow Collector connected to a Flow Processor, if the Flow Processor is rebuilt, the Flow Collector can no longer communicate to the Flow Processor | 7.2;7.3 | Operating System |
| 2016/03/28 | RAM check fails between QRadar 7.2.4 HA xx28 appliances that have the same RAM specification | When HA is configured on IBM Security QRadar V7.2.4 xx28 appliances, the RAM check fails although the appliances have the same amount of RAM. | 7.2 | High Availability |
| 2019/05/02 | QRadar: Event Processor not sending logs due to disk space issues | In a distributed environment, an Event Processor (EP) cannot send logs to the Console if the ecs-ep process is down. The EP can disable processes if disk usage grows too high. | 7.1;7.2 | Log Activity |
| 2018/03/13 | QRadar: Can Coalescing with a Log Source Extension be based on Custom Properties | Can the Coalescing process be based on Properties other than Source IP, Destination IP, Destination Port, UserName, and Event ID? | 7.1;7.2 | Log Activity |
| 2020/04/02 | QRadar: DNS Lookups for Assets and Asset Details | How does QRadar leverage DNS? | 7.2.8;7.3.1;7.3.2;7.3.3 | QRadar->Assets |
| 2017/08/01 | QRadar: Offense Retention Policy Limitations | Offense retention in QRadar is limited to a maximum of up to 2 years max. Is there a way to keep offenses in QRadar longer than 2 years? | 7.1;7.0;7.2 | Offense Manager |
| 2021/02/10 | QRadar: Does QRadar store data in an encrypted form | Does QRadar store data in an encrypted form? | 7.3.x;7.2.8 | Log Activity |
| 2021/07/01 | QRadar: How to deal with unwanted notifications | Is it possible to suppress QRadar system notifications for a period of time? | 7.1;7.0;7.2 | Log Activity |
| 2020/04/02 | QRadar: How to determine the current transfer rate of a store and forward appliance | When my 15xx Store and Forward appliance is set to send data at a specific rate (KB/s), is there a way to tell what the actual transfer rate is from the appliance to know that I am not exceeding my restriction? | 7.1;7.0;7.2 | Log Activity |
| 2021/12/09 | QRadar: Aggregated Data Limit Has Been Reached | When the aggregated data view limit is reached, graphs and reports generate the error: The aggregated data view could not be created due to an aggregated limit. | All Versions | Dashboard |
| 2021/01/28 | QRadar: Configuring NTP settings for a QRadar appliance | How can you configure NTP settings for your QRadar appliance? | 7.2;7.3 | Admin Console |
| 2018/04/27 | JSON forwarding profiles are disabled in QRadar SIEM V7.2.4 | JSON forwarding profiles are disabled in QRadar SIEM V7.2.4. | 7.2 | — |
| 2021/01/23 | IBM QRadar Network Security IQNS (XGS) appliance High Availability (HA) cabling guide | How do you physically cable and attach a IBM QRadar Network Security IQNS (XGS) appliance in HA pair to your network? | 5.3;5.3.1;5.3.2;5.3.3 | |
| 2017/04/09 | QRadar: Email notification for failed backup | Is there a way to create an email notification when a backup of data or configuration fails on a Console or Event Processor? | 7.1;7.2 | Offense Manager |
| 2020/04/02 | QRadar: Closed Offense Information | Is there a way for a user to reopen an offense after it has been closed? | 7.1;7.0;7.2 | — |
| 2017/09/05 | QRadar: Report on all Active Log Sources | Is there a way to produce a report that shows all active log sources? | 7.2;7.3 | Reports |
| 2020/04/02 | QRadar: Why is the Add Anomaly Rule option greyed out in the Log Activity section | Why is the Add Anomaly Rule option greyed out in the Log Activity section? | 7.1;7.2 | QRadar->Rules |
| 2020/04/02 | Searching Your QRadar Data Efficiently: Part 3 – Search Scope: Tips to Narrow Searches | Are there any tips to improve search efficiency in QRadar? | 7.2;7.3;7.4 | QRadar->Search |
| 2020/04/02 | QRadar Offboard Storage: ISCSI Qualified Name (IQN) may change after a QRadar upgrade or reinstall | The iSCSI Qualified Name (IQN) from the target and host are unique. If you patch or upgrade a system were the OS revision is updated or reinstall an appliance, then the IQN could change which requires the connection to be re-established at the storage side. | All Versions | QRadar->Configuration->Offboard Storage |
| 2022/02/23 | Signature coverage for SSLv3 (Poodle) on Security Network Protection and Security Network IPS sensors | Does the Protocol Analysis Module (PAM) engine have the ability to detect SSLv3 traffic and the "Poodle" attack on Security Network Protection (XGS) and Security Network IPS (GX) sensors? | Version Independent | Protocol Analysis Module (PAM) |
| 2018/05/25 | QRadar: Default Event and Flow Rates | Where do I find the specifications for default and maximum Event per Second (EPS) and Flow per Minute (FPM) rates for my QRadar appliances? | 7.2;7.3 | Documentation |
| 2021/01/27 | QRadar: Raw Data versus Report Data | Why is it when running raw data against the data found in a report, the values are not equal? | 7.3;7.2;7.1 | Reports |
| 2018/04/25 | QRadar: 'Unable to Determine Associated Log Source' System Notification | How do I determine the event that is causing the system notification message 'unable to determine associated log source'? | 7.3;7.2.8 | Log Activity |
| 2021/01/07 | WinCollect: How to Change or Update the QRadar Appliance that Manages the Agent (updated) | How can I change the Console or Managed host address to update what appliance manages the WinCollect agent? | 7.2;7.3 | WinCollect |
| 2018/04/25 | QRadar: Report to display log sources and total events per log source | How can I set up a weekly report that displays all of my log sources and total events per log source? | 7.3.1;7.3;7.2.8 | — |
| 2022/07/25 | QRadar: Overflow records in Network Activity | I am seeing flows created for a flow type labeled 'overflow'. What are these and why are they generated? | All Versions | Flows |
| 2019/05/10 | QRadar: Defining QRadar Flow Bias | What is QRadar Flow Bias? | 7.1;7.2 | Flows |
| 2019/05/10 | QRadar Vulnerability Manager: Scans fail to start on newly installed or recently licensed 7.2.x installs | An automated task that verifies the internal QVM contract date on fresh installs or newly licensed QRadar Vulnerability Manager systems might prevent a scan from starting as expected. | 7.2 | — |
| 2022/03/31 | QRadar: Scheduled backups are timing out and fail to complete | Scheduled backups are running for a long time and fail to complete successfully. A system notification is generated when a backup fails to complete for "Backup: The last scheduled backup exceeded execution threshold.". | All Versions | Deployment |
| 2021/01/23 | Warning: RSYSLOG response: LEEF message is truncated, IBM QRadar Network Security IQNS (XGS) | What does the messages log warning "mesa_eventsd[3255]: Warning: RSYSLOG response: LEEF message will be truncated" indicate on the IQNS (XGS) logging? | 5.3;5.3.1;5.3.2;5.3.3 | Intrusion Prevention Module (IPM) |
| 2016/12/12 | QRadar: How to create a dashboard for other users | How do I create a dashboard for other users? | | |
| 2021/03/26 | QRadar: Event details and the difference between Start Time, Storage Time, and Log Source Time | What is the difference between Start Time, Storage Time, and Log Source Time on the Event Information screen in QRadar? | All Version(s) | Log Activity |
| 2017/12/21 | QRadar: Forensics: Spaces added to Boolean queries in the Recovery window of QRadar Incident Forensics return no search results | When you create queries on the Forensics tab in QRadar Incident Forensics, spaces that are automatically added to Boolean searches might cause no results to be returned. | 7.2.2 | — |
| 2020/04/02 | QRadar: Offense ID not included in email generated by an Event or Common rule | How to incorporate the offense ID in the email generated by a rule. | 7.1;7.2 | QRadar->Rules |
| 2021/02/08 | Reimaging the Security Network Protection (XGS) appliance using the PXE image | How can you reimage the XGS appliance with PXE image? | All Version(s) | ATS-Infrasec->Network XGS->Install |
| 2021/01/23 | Determining the hostname, MAC, and IP address of a QRadar Network Security appliance from a support file | How can you determine the hostname, MAC, and IP address of a QRadar Network Security (XGS) appliance from the support file? | 5.3.2;5.3.3 | General Information |
| 2018/05/30 | QRadar: Forward QRadar appliance internal audit logs between two separate consoles | If more than One QRadar Console exists in your infrastructure, you might want an exact duplicate SIM Audit logs between both appliances as a preference. For example: Console 1 will log only Console 1 audit logs. Only Console 2 will log Console 2 audit logs. The result is to have audit logs from Console 1 and Console 2 logs, appear on both consoles. | Version Independent | Admin Console |
| 2021/01/23 | CVE-2002-0510 vulnerability on QRadar Network Security sensors | Is the QRadar Network Security (XGS) appliance vulnerable to the issue described in CVE-2002-0510? | 5.3.1;5.3.2;5.3.3 | Operating system (OS) |
| 2022/06/28 | QRadar: High Availability – HA_manager fails to start (Go Active) | The customer installed\upgraded their HA hosts and after rebooting, the primary hosts ha_manager failed to start. | 7.2 | High Availability |
| 2021/01/23 | IBM Security Network Protection Firmware Version 5.3.1.1 Release Notes | IBM Security Network Protection Firmware Version 5.3.1.1 is a firmware update for the XGS NGIPS network protection platform. This release provides updates to IBM Security Network Protection Firmware Version 5.3.1 | 5.3.1 | |
| 2021/09/30 | QRadar: How to monitor percentage of memory that is used by a process | Is there a command I can run as a customer to help me understand when a certain process is running out of memory? | 7.2 | General Information |
| 2018/05/21 | QRadar: Renaming a Group in Network Hierarchy | In QRadar, is it possible to rename a group in Network Hierarchy? | 7.1;7.2 | Network Activity |
| 2018/01/05 | QRadar: Renaming a Group in Network Hierarchy | Is it possible to rename a Group in Network Hierarchy? | 7.3.1;7.3;7.2.8;7.2 | Admin Console |
| 2021/01/23 | Blocking IP spoofed traffic with a QRadar Network Security sensor | Can a QRadar Network Security (XGS) sensor identify and block IP spoofed traffic? | 5.3;5.3.1;5.3.2;5.3.3 | Network Access Policy |
| 2021/03/08 | Manually applying updates on the QRadar Network Security sensor | How do you manually apply firmware or XPU updates on the QRadar Network Security (XGS) sensor? | 5.3.1;5.3.2;5.3.3 | Licensing and Updates (LUM) |
| 2020/04/02 | QRadar Security Content Pack: IBM Security Privileged Identity Manager | A new security content pack is available for IBM Security Privileged Identity Manager. This tech note outlines the changes and provides installation instructions for administrators. | 7.1;7.2 | Integrations – IBM |
| 2020/04/02 | QRadar Security Content Pack: IBM Security Privileged Session Recorder | A new security content pack is available for IBM Security Privileged Session Recorder. This tech note outlines the changes and provides installation instructions for administrators. | 7.1;7.2 | Integrations – IBM |
| 2019/05/10 | QRadar Security Content Extension: ThreatStream Optic | A new security content pack is available for ThreatStream Optic. This technical note outlines the included security content and provides installation instructions for administrators. | 7.1;7.2 | Integrations – IBM |
| 2021/01/24 | IP reputation and geolocation information in NAP events on Security Network Protection sensors | Do Network Access Policy (NAP) events include IP reputation and geolocation information on Security Network Protection (XGS) sensors? | 5.3;5.3.1;5.3.2;5.3.3 | Network Access Policy |
| 2021/01/24 | Difference between Allow and Ignore in the IPS Event Filter Policy on QRadar Network Security | What is the difference between the Allow and Ignore actions in the IPS Event Filter Policy on the QRadar Network Security (XGS) appliance? | 5.3.2;5.3.3 | Intrusion Prevention Module (IPM) |
| 2022/02/23 | Information about the coalescer on QRadar Network Security and Security Network IPS sensors | What is the coalescer and how does it work on QRadar Network Security (XGS) and Security Network IPS (GX) appliances? | Version Independent | Protocol Analysis Module (PAM) |
| 2020/04/02 | QRadar Security Content Pack: Stonesoft Management Center | A new security content pack is available for Stonesoft Management Center. This tech note outlines the changes and provides installation instructions for administrators. | 7.1;7.2 | Integrations – 3rd Party |
| 2019/05/10 | QRadar: Changing the default WinCollect Agent name results in a log source not being assigned | Administrators who change default WinCollect agent name can break the log source to agent association. The default agent name format 'WinCollect @ hostname' should not be altered. | | |
| 2017/11/27 | QRadar: Modified /etc/hosts gets over written with old entries | Why is /etc/hosts over written with entries that I removed the previous day? | 7.1;7.2;7.3 | General Information |
| 2017/03/07 | QRadar: Importing a password protected PFX certificate | How do I import a certificate in Personal Exchange Format (PFX) from a Microsoft Certificate Generator in to QRadar? | | |
| 2022/02/23 | Enabling or disabling inspection of X-Forward headers on IBM Security sensors | How do you enable or disable the inspection of X-Forward headers on IBM Security sensors? | 5.3.1;5.3.2;5.3.3 | Protocol Analysis Module (PAM) |
| 2018/01/05 | QRadar: Restoring a backup failed due to an incorrect host name | An attempt to restore a backup from an old appliance to new appliance failed with the following error: "Unable to restore backup archive". | 7.2 | Installation |
| 2020/04/02 | QRadar Security Content Pack: IBM Security Access Manager Enterprise Single Sign-On | A new security content extension is available for IBM Security Access Manager Enterprise Single Sign-On. This tech note outlines the changes and provides installation instructions for administrators. | 7.1;7.2 | Integrations – IBM |
| 2021/01/24 | System Error when using a third-party certificate in QRadar Network Security LMI | A System Error is displayed when using a third-party certificate Active in the Local Management Interface (LMI) of the QRadar Network Security (XGS) appliance. | 5.3.2;5.3.3 | Local Management Interface (LMI) |
| 2020/04/02 | QRadar: ICMP port unreachable messages are send to a syslog sources when the ECS is not running | On my network, I am seeing ICMP messages that seem to be coming from my QRadar appliance. What causes this ICMP packets? | Version Independent | QRadar->Networking |
| 2021/01/24 | Disabling QRadar Network Security event posting to SiteProtector | How do you disable QRadar Network Security (XGS) event posting to SiteProtector? | 5.3.1;5.3.2;5.3.3 | General Information |
| 2018/08/31 | QRadar: Building Block of type Common will not reflect flows when added to System: Load Building Blocks | Will a building block of type: Common work when added to 'System: Load Building Blocks'? | Version Independent | Offense Manager |
| 2021/01/07 | QRadar: About EPS & FPM Limits | Is the EPS/FPM license limit peak EPS/FPM, or average EPS/FPM? | All Versions | Licensing |
| 2017/08/04 | QRadar: Troubleshoot permission for the get_logs.sh script on QRadar appliances | /opt/qradar/support/get_logs.sh will fail if you run in non-root and certain sudo situations. | Version Independent | Documentation |
| 2018/06/04 | Resetting IMM to factory defaults on QRadar appliances | How do you reset the Integrated Management Module (IMM) to factory default settings on QRadar appliances? | Version Independent | Operating System |
| 2022/02/23 | QRadar Network Security and Security Network IPS cabling guidelines | Cabling guidelines for connecting devices to copper monitoring ports on QRadar Network Security (XGS) and Security Network IPS (GX) appliances. | | Installation |
| 2021/01/24 | Configuring management interface link speed and duplex settings for QRadar Network Security sensors | How do you change the link speed and duplex settings on the management interfaces of the QRadar Network Security (XGS) appliance? | 5.3.1;5.3.2;5.3.3 | Hardware |
| 2021/01/24 | IBM QRadar Network Security IQNS (XGS) Tuning Parameters for System Alerts notifications | How can you change the threshold value for CPU, memory, and disk utilization System Alerts for the Security Network Protection? | 5.3.1;5.3.2;5.3.3 | Tuning Parameters |
| 2021/03/08 | Best practices for firmware upgrades on QRadar Network Security sensors | What are the best practices and recommendations to upgrade the firmware on QRadar Network Security (XGS) sensors? | 5.3;5.3.1;5.3.2;5.3.3 | Licensing and Updates (LUM) |
| 2021/01/24 | Bypassing inspection on QRadar Network Security | How can you bypass inspection on QRadar Network Security (XGS) to troubleshoot issues like latency or the XGS blocking traffic? | 5.3.1;5.3.2;5.3.3 | Protocol Analysis Module (PAM) |
| 2021/02/12 | QRadar: Enabling hashes for data integrity checks and system performance | What is the performance impact of using HMAC, and how does QRadar handle key management? | 7.3.1;7.3;7.2.8;7.2 | Admin Console |
| 2020/04/02 | QRadar Security Content Pack: ObserveIT | A new security content pack is available for ObserveIT event data. This tech note outlines the changes and provides installation instructions for administrators. | 7.1;7.2 | Integrations – 3rd Party |
| 2020/04/02 | QRadar: Content Extension for Anomaly Theme | The 'Extension Anomaly Theme' adds rule content and building blocks to QRadar that focus on anomaly detection. This extension enhances QRadar's base rule set for administrators who have new QRadar installations. | 7.1;7.2 | Admin Console |
| 2018/03/23 | IBM QRadar Content Extension for Compliance (Theme) | The IBM QRadar Content Extension for Compliance Theme adds rules, building blocks, report, reference data, flow searches, event searches, and custom event property content to QRadar. This extension enhances the base compliance content set for administrators who have new QRadar installations. | 7.3.1;7.3;7.2.8 | Admin Console |
| 2018/03/23 | QRadar: Content Extension for Intrusions (Rules & Building Blocks) | The 'Content Extension for Intrusions' theme adds rule content, building blocks, and a reference data set to QRadar to focus on intrusion detection. This extension enhances QRadar's base rule set for administrators who have new QRadar installations. | 7.2;7.3 | Content Extensions |
| 2017/06/30 | IBM QRadar ISO 27001 Content Extension v1.1.0 (Update ISO27001:2013) | The ISO 27001 content extension adds searches, custom event properties, rule content, and building blocks to QRadar that focus on ISO/IEC 27001:2013 compliance. This updates QRadar's ISO 27001 base rule set and resolves reported content issues for administrators. | 7.2;7.3 | Admin Console |
| 2022/02/23 | Protection against DoS and DDoS with IBM QRadar Network Security IQNS (XGS) and Network IPS (GX) appliances | How can you better protect against a DoS and DDoS attack? | 5.3;5.3.2;5.3.3 | Protocol Analysis Module (PAM) |
| 2020/12/03 | WinCollect: The configuration server registration failed with response code 0x80000007 | The error code 0x80000007 typically represents a connection issue from the WinCollect service to the Configuration Server that is running on the QRadar appliance. | 7.2 | WinCollect |
| 2015/12/21 | WinCollect: The configuration server registration failed with response code 0x80000003 | This error relates to either a mismatch, or missing certificate issue between the Windows Server and the QRadar appliance. | 7.2 | WinCollect |
| 2021/01/28 | QRadar: Update failure "Input/output error" | QRadar Update failed due to a bad download. | Version Independent | Upgrade |
| 2016/12/02 | QRadar: Forensics TAB unusable due to slowness | When using QRadar Web User Interface, everything is acting normally, until you click the Forensics tab. It will take more than 2 minutes to load its contents and won't allow interaction. | 7.2.2 | Configuration |
| 2017/11/02 | QRadar: Unable to SSH to the appliance after enabling bonding and link aggregation on two interfaces | Running qchange_netsetup to configure bonding on two interfaces resulted in a condition were an SSH session to the appliance was not operating. | 7.2 | Integrations – 3rd Party |
| 2021/01/24 | Exporting a previous policy version for QRadar Network Security in SiteProtector | How do you export a previous policy version for the QRadar Network Security (XGS) from SiteProtector? | 5.3.2;5.3.3 | General Information |
| 2017/02/01 | QRadar: Unable to integrate Amazon AWS logs with QRadar | When attempting to integrate data from Amazon AWS CloudTrail with QRadar, the log source status displays a warning and no event data is retrieved. | 7.2 | Integrations – 3rd Party |
| 2020/03/31 | QRadar: Managing QRadar Appliances with IMM | How do you configure the IMM2 so that you can remotely manage a QRadar Appliance? | 7.2;7.3 | Operating System |
| 2021/10/21 | QRadar: Mounting ISOs using an IMM or XCC | How do you mount an ISO with the Integrated Management Module (IMM) or the XClarity Controller (XCC)? | All Version(s) | Hardware |
| 2021/01/24 | Restoring a QRadar Network Security sensor to factory defaults settings | Is it possible to restore a QRadar Network Security (XGS) sensor to factory default settings without performing a full reimage of the sensor? | 5.3;5.3.1;5.3.2;5.3.3 | Backups and Recovery |
| 2020/04/02 | QRadar Security Content Pack: IBM Security Access Manager for Mobile | A new security content extension is available for IBM Security Access Manager for Mobile. This tech note outlines the changes and provides installation instructions for administrators. | 7.1;7.2 | Integrations – IBM |
| 2019/05/10 | QRadar: How to configure log rollover on WinCollect Agents | WinCollect Agents that have been upgraded to version 7.2.3 do not include the fix to enable log rollover, this functionality is only part of new installations. This article describes how to configure log rollover for existing agents. | 7.2;Version Independent | WinCollect |
| 2018/03/08 | QRadar: Do QRadar upgrades cause an interruption of data collection? | A common question from administrators is if upgrades to QRadar interrupt events or flow data collection while the upgrade is in progress. | 7.2 | Documentation |
| 2017/05/05 | Unable to log in to the QRadar Console in V7.2.6 | In IBM Security QRadar V7.2.6, you can't log in to the Qradar Console from a computer that is within the 172.17.0.0/16 IP address range. | 7.2 | General Information |
| 2017/01/31 | QRadar: Troubleshooting Communication between QRadar and IBM Security Network Protection Appliance XGS | Events are not being sent from my XGS to QRadar. | Version Independent | Integrations – IBM |
| 2017/01/31 | QRadar: How to troubleshoot Communication between QRadar and your IBM Security Network Intrusion Prevention System (GX) | No events being received from your GX in QRadar. | Version Independent | Integrations – IBM |
| 2021/01/24 | Unable to access live.com (Hotmail/Outlook) when Outbound SSL is enabled on QRadar Network Security sensors | When Outbound SSL Inspection is enabled and set to decrypt traffic going to live.com (such as to Hotmail and Outlook), the page might appear unreachable as the SSL decryption on the QRadar Network Security (XGS) sensor is failing. | 5.3.3 | Protocol Analysis Module (PAM) |
| 2018/08/31 | QRadar: 'System not installed' error when adding host | When adding a new host, 'System not installed' error is seen. | 7.2 | Admin Console |
| 2021/01/24 | LMI certificate management on Security Network Protection sensors | How do you manage the Local Management Interface (LMI) certificates on Security Network Protection (XGS) sensors? | All Versions | |
| 2017/01/11 | QRadar Incident Forensics: Search is failing as file exceeds size limit | A failure would occur when running an Incident Forensics search. | 7.2.2 | Configuration |
| 2021/01/24 | QRadar Network Security support for USB 3.0 | Do the QRadar Network Security (XGS) appliances support USB 3.0? | Version Independent | Hardware |
| 2021/01/24 | Speed and duplex settings are grayed out when using a 10G NIM module on QRadar Network Security sensors | Why are the speed and duplex settings grayed out when using 10G NIM module on Network Protection (XGS) sensor? | Version Independent | Hardware |
| 2018/01/25 | QRadar: Troubleshooting Flow Forwarding | If I do not see flows forwarded, what do I need to consider to properly forward flows? | 7.3;7.2 | Flows |
| 2021/04/02 | QRadar: Using the all_servers.sh command | What is the all_servers.sh utility in /opt/qradar/support and how do administrators use it? | All Version(s) | Admin Tasks |
| 2021/01/05 | QRadar: Using ThreadTop to determine QRadar process load | How to determine what QRadar processes are using the most resources. | 7.2;7.3 | Operating System |
| 2020/12/04 | QRadar: Updating the WinCollect authentication token | How do I update the authentication token for WinCollect without uninstalling the agent? | 7.2;7.3 | WinCollect |
| 2021/01/24 | Error: "side-by-side configuration is incorrect" when starting Security Logon Event Scanner | Users might find that the Security Logon-event Scanner displays a "side-by-side configuration is incorrect" error and fails to run after being installed. | Version Independent | Identity |
| 2021/01/24 | Security Logon-event Scanner Domain Administrator account is not seen as an active session by the QRadar Network Security sensor | Why are you unable to see an active session for the Logon-event Scanner's Domain Administrator account on the QRadar Network Security (XGS) sensor? | Version Independent | Identity |
| 2021/01/24 | Disabling TCP timestamps on QRadar Network Security sensors | Is it possible to disable TCP timestamps on QRadar Network Security (XGS) sensors? | 5.3.3 | General Information |
| 2021/01/24 | Logon-event Scanner can no longer communicate with the QRadar Network Security sensor | Users might find that their Logon-event Scanner software can no longer communicate with their QRadar Network Security (XGS) sensor after the sensor's Local Management Interface (LMI) certificates have expired. | Version Independent | Identity |
| 2018/03/23 | QRadar: Health Insurance Portability and Accountability Act (HIPAA) Reporting Extension | This article outlines the contents of the Health Insurance Portability and Accountability Act (HIPAA) report and rule extension add-on for QRadar. Administrators with new installations can download this extension to add HIPAA reports and rules to QRadar. | 7.1;7.2 | Reports |
| 2018/03/23 | QRadar: Payment Card Industry (PCI) Reporting Extension | This article outlines the contents of the Payment Card Industry (PCI) report and rule extension add-on for QRadar. Administrators with new installations can download this extension to add PCI reports and compliance rules to QRadar. | 7.1;7.2 | Reports |
| 2021/04/16 | QRadar: Disk drive is in "Unconfigured (good)" state after replacement and is not being rebuilt automatically | A drive in the QRadar appliance that was replaced, is not automatically rebuilt into the RAID array, and is reported as "Unconfigured (good)". | 7.2 | Hardware |
| 2022/02/23 | Obtaining information about protection against new network attacks | Where can you go to find information about protection that is provided for new security attacks? | Version Independent | General Information |
| 2021/01/24 | Internet Explorer Compatibility View mode causes LMI issues on QRadar Network Security sensors | Users can find that the Local Management Interface (LMI) does not display properly on the QRadar Network Security (XGS) sensor when viewed by using Internet Explorer's Compatibility View mode. | 5.3;5.3.1;5.3.2;5.3.3 | Local Management Interface (LMI) |
| 2017/07/21 | QRadar: How to View Device Support Module (DSM) Changes/Release Notes | Where can you find release notes for changes to QRadar Device Support Modules (DSMs)? | Version Independent | General Information |
| 2021/01/18 | QRadar: How to create a retention bucket to preserve SIEM audit data | By default QRadar SIEM audit logs are maintained for 1 month. Using retention buckets, it is possible to preserve them for longer periods of time. | All Version(s) | Admin Tasks |
| 2018/04/10 | QRadar: /store/tmp partition can reach usage limit due to large vulnerability scans | Large Vulnerability scan imports can cause []/store/tmp[] partition to reach usage limits, which in turn can lead to services shutting down. | 7.1;7.2 | Admin Console |
| 2021/06/30 | QRadar: How can you test email services from QRadar | Is there a way to test the mail server from QRadar to determine whether it is sending offenses or scheduled report emails? | All Versions | Admin Tasks |
| 2021/01/24 | Flood protection behavior on QRadar Network Security sensors | How does flood protection work on QRadar Network Security (XGS) sensors? | Version Independent | Protocol Analysis Module (PAM) |
| 2021/05/24 | QRadar: Finding files that use the most disk space | How can you quickly find which files are using the most disk space on a QRadar® appliance? | All Version(s) | Ariel |
| 2020/04/03 | QRadar: Unable to run patch installer and update exits with screen is terminating message | While attempting to patch your QRadar installation, the installer terminates immediately. | 7.2 | Upgrade |
| 2018/09/24 | IBM QRadar Network Security (XGS) Web Services API | Where can you find the local management interface (LMI) routes API for Web Services configuration of the IBM QRadar Network Security appliance? | | |
| 2021/06/16 | QRadar: How to change the time zone on multiple QRadar managed hosts (Updated) | This technical note outlines how administrators can remove the localtime variable and update it with a new symbolic link to change the time zone value for one or more QRadar appliances. | 7.2.8;7.3.3;7.4.0;7.4.1 | Admin Tasks |
| 2020/04/03 | IBM QRadar Custom Property Extension: Juniper SSL VPN | A new security content pack is available for Juniper SSL VPN to add one new custom property and update parsing for different occurrences of 'Realm' that appear in event payloads. | 7.1;7.2 | Integrations – 3rd Party |
| 2020/04/03 | IBM QRadar Content Extension: Trend Micro Deep Discovery Analyzer | A new security content pack is available for Trend Micro Deep Discovery . This tech note outlines the changes and provides installation instructions for administrators. | 7.1;7.2 | Integrations – 3rd Party |
| 2020/04/03 | IBM QRadar Custom Property Extension: IBM DB2 | A new security content pack is available for IBM DB2. This tech note outlines the changes and provides installation instructions for administrators. | 7.2 | Integrations – 3rd Party |
| 2019/05/10 | QRadar: How to export QIDs from QRadar | How does a user export custom QIDs from QRadar? | 7.2 | General Information |
| 2018/03/05 | QRadar: Clean Vulnerability Ports check box and Scheduled Scans | What does the "Clean Vulnerability Ports" check box affect when scheduling a vulnerability assessment (VA) scan? | 7.2;7.3 | VA Scanners |
| 2019/04/19 | QRadar: Threat Intelligence App: Troubleshooting Polling Issues | How to troubleshoot polling interval issues in the QRadar Threat Intelligence app. After the app is installed, it is not returning results after polling due to a short polling interval length of 5 minutes. | 7.2;7.3 | APP Framework |
| 2022/04/14 | QRadar: Changing the network settings of a QRadar High Availability Cluster | What extra steps need to be addressed when a change in the IP or any other network settings for an appliance that belongs to a High Availability (HA) environment? | All Versions | High Availability |
| 2021/02/05 | QRadar: Changing the IMM networking configuration | When first setting up Integrated Management Module (IMM) or XClarity Controller (XCC) connectivity or making adjustments, it may be necessary to update the networking configuration. | Version Independent | Hardware |
| 2019/05/10 | QRadar: Cisco FireSIGHT Management Center and eStreamer Extended Requests | What is the purpose of the Cisco FireSIGHT Managment Center 'Extended Request' check box and should I use this feature? | 7.1;7.2 | Log Activity |
| 2019/04/09 | QRadar: Restarting Hostcontext with the '-q' switch | What are the considerations of restarting hostcontext using the '-q' switch? | Version Independent | Admin Console |
| 2021/05/24 | QRadar: Master Software Version List & Release Note List (Updated) | This technical note outlines the QRadar software version, software name, and provides a link to every release note for QRadar since version 7.1.0. This list is continuously updated as new software is published to help administrators find QRadar fix packs and interim fixes by their release date. | All versions | Release Notes |
| 2016/11/30 | QRadar: CheckPoint Log Manager is not auto generating Log Sources | Events that are routed through a CheckPoint Manager do not result in multiple Log Sources on QRadar. | 7.2 | Log Activity |
| 2017/08/17 | QRadar: Disable Custom Event Properties For Non-Existent Log Sources | Custom Event Properties are enabled by default. In some cases, users can require to disable Custom Event Properties that are not associated with a Log Source that is configured in the system. | 7.2 | Events |
| 2017/07/17 | QRadar: How to configure non-default events for the IBM Guardium DSM | Can Guardium send events that are not included in the Guardium DSM to IBM QRadar? | 7.2;7.3 | Events |
| 2020/04/03 | QRadar: How to check the Microsoft SQL communication and instance ports to QRadar. | Why is QRadar not receiving events from a Microsoft SQL Server database? | Version Independent | QRadar->Events |
| 2021/01/26 | QRadar: Monitor the number of Active TLS Syslog connections on QRadar. | TLS Syslog protocols allow each configured port to accept 50 connections and up to 1000 in newer versions of the protocol, but is there an easy way to monitor the number of active connections? | Version Independent | Admin Console |
| 2020/04/03 | QRadar: Microsoft SQL Server account privileges are required for logging events in QRadar | What permissions do we need on a Microsoft SQL Server to allow QRadar to query the AuditData table? | 7.2 | QRadar->Events->Log Source |
| 2020/10/28 | IBM Security Network Protection Manager 1.0 release notes | What are the new features and known issues included in IBM Security Network Protection Manager 1.0 release? | Version Independent | Not Applicable |
| 2021/01/24 | Installing Logon-event Scanner version 7.0 | What are the installation procedures for Logon-event Scanner (LES) v.7.0? | | |
| 2021/02/01 | QRadar: List of Open Mic events and presentations (Updated) | Administrators who are unable to attend a QRadar Open Mic session can download the presentation materials using the provided links or view the video recording. Each link contains a PDF of the presentation materials and a YouTube link. As new events are held this list will be updated. | Version Independent | General Information |
| 2021/01/24 | DPI reenabled after manually disabling it on QRadar Network Security | Why does DPI (Deep Packet Inspection) get reenabled after manually disabling it on QRadar Network Security (XGS) sensors? | 5.3.2;5.3.3 | Command Line Interface (CLI) |
| 2017/07/31 | QRadar: Event export notifications | What email address are event export notifications sent? | Version Independent | Events |
| 2017/08/14 | QRadar: Test connectivity to set up an Office365 log source | All required settings and configuration options for a QRadar Office 365 Log Source are correct, but the Log Source is still in ERROR status. | 7.1;7.2 | Integrations – 3rd Party |
| 2021/01/07 | QRadar: Tcpdump with grep to capture specific syslog packet | How do you use tcpdump with grep to capture specific syslog packets on QRadar systems? | 7.1;7.2 | Network Activity |
| 2018/08/30 | QRadar: Where to find user events data when using the Map Events option | When an event is manually mapped, you might have to provide an audit record or need to track what changes the user performed to event mapping. | 7.2 | Events |
| 2016/09/24 | QRadar: Viewing interim fix and patch levels for all systems in a deployment | How can you view the interim fix and patch levels for all systems in a QRadar environment? | 7.2 | General Information |
| 2018/11/14 | QRadar: Collecting get_logs from the command line interface (get_logs.sh) | How can you collect logs from the command line interface (get_logs.sh)? | 7.0;7.1;7.2 | General Information |
| 2016/09/25 | QRadar DSM parsing issues: verifying version and exporting events for Support Team | How do you verify the version and export events for QRadar DSMs parsing issues? | 7.2 | General Information |
| 2020/12/03 | Collecting logs for QRadar WinCollect agent issues | How do you collect needed information and logs for WinCollect agent issues? | 7.2 | WinCollect |
| 2018/06/06 | QRadar: Good activation keys is not working | If the good Activation key is not working what does it mean? | Version Independent | Licensing |
| 2020/10/28 | QRadar: Packet capture runs for 10 minutes and stops without errors | Packet capture runs for 10 minutes and stops with no errors. | Version Independent | Licensing |
| 2018/04/09 | QRadar: Configuring the Sophos database on a dedicated SQL server | How do you configure a Sophos Enterprise Console that has the database on a dedicated SQL server? | 7.3;7.2 | Integrations – 3rd Party |
| 2022/07/13 | QRadar: Understanding IO Errors while searching | A red bar with the []An IO Error occurred on server(s) x.x.x.x. Please try again. message is displayed while running searches. | Version Independent | Log Activity |
| 2022/03/14 | IBM QRadar Support Lifecycle | The Support Lifecycle for the IBM QRadar portfolio of products is outlined below. QRadar Support accepts support cases (from the web or phone) from current Subscription & Support customers, on any version that has not reached it's End of Support date as defined below in the QRadar Software table. Defect and Security Update Support is only available on the current release and its immediate predecessor (R and R-1 as defined below). Defect corrections are made available on the most current modification level for that release. For example, today support cases (from the web or phone) are accepted on V7.3.x, V7.4.x and V7.5.0; however, defect corrections are only provided on the current supported releases. This Support lifecycle of supporting R and R-1 applies to all QRadar products and its Supporting Programs. NOTE: Starting with the release of QRadar 7.5.0, the QRadar Security Intelligence product family is moving to a Continuous Delivery support model, under which fixes and updates will be delivered on the next patch or version. | All Version(s) | |
| 2021/02/11 | WinCollect: Incomplete or Truncated Event Payloads | WinCollect payloads sent from standalone or managed WinCollect agents will use the protocol defined by the destination. Administrators should confirm that they are sending payloads using TCP if events are being truncated by the maximum size limitation of the UDP protocol and review the System Settings on the QRadar appliance receiving the data. | All Version(s) | WinCollect |
| 2021/04/30 | QRadar: Support for installation of non-QRadar RPMs | What considerations must administrators take before you upgrade RPMs or install third-party software on a QRadar appliance? | All Version(s) | Install |
| 2016/09/26 | QRadar: Appliance taking long time to boot | Why is a reboot of the QRadar appliance taking longer than expected? | 7.2 | Operating System |
| 2018/05/14 | QRadar: Services are restarting in the middle of the night | Why are services including the GUI restarting overnight? | Version Independent | Admin Console |
| 2016/10/06 | QRadar: Audit users initiating Deploy Changes or Deploy Full Configuration actions | How do you find out when and who performed deploy actions in QRadar? | 7.2 | Admin Console |
| 2016/11/11 | QRadar: Confirm connectivity for QRadar Health Console | Why does QRadar Health not show graphic metrics anymore or just displays "No Data Available"? | 7.2 | Admin Console |
| 2016/10/31 | QRadar: Automatically starting the perl script to forward events from Oracle DB | Does the Perl Oracle DB listener forwarding script automatically start when the Oracle server boots? | 7.2 | Documentation |
| 2016/10/24 | QRadar: The LDAP hover text feature fails to work | The LDAP hover text feature fails to work after encrypting the LDAP password. LDAP authentication errors are being displayed in qradar.log. | 7.2 | Documentation |
| 2018/05/25 | QRadar: Cannot import configuration backups due to "invalid backup archive" | When attempting to import a configuration backup, the following error message is displayed: []Invalid backup archive, please make sure the file that you are trying to upload is under 512 M.[] | 7.2 | Installation |
| 2016/11/15 | QRadar: Mounting NFS remote stores manually | Can you create a NFS mount on QRadar from command line? | 7.2 | General Information |
| 2016/10/06 | Backup files on IBM Security QRadar appliances 11xx, 12xx, 13xx, 15xx | Why are there no backup files on QRadar 11xx, 12xx, 13xx, and 15xx appliances? | Version Independent | General Information |
| 2016/10/15 | QRadar: Enabling passphrase in SSL certificate, could cause QRM Risk tab to go blank | Why is the QRadar Risk Manager (QRM) Risk tab blank in the Console? | 7.2 | User Interface |
| 2016/10/30 | QRadar Console performance is slow in displaying the Reports tab | Why is the QRadar Console slow to respond when accessing reports? | Version Independent | Reports |
| 2022/05/18 | QRadar: Decomissioning a QRadar appliance | How do you decommission a QRadar appliance? | 7.2.8;7.3.0;7.3.1;7.3.2;7.3.3;7.4.0;7.4.1;7.4.2;7.4.3;7.5.0 | Hardware |
| 2016/10/17 | Upgrade or remove 3rd party VMWare tools provided in QRadar software installation | Can you upgrade third party VMWare tools from QRadar software installs? | 7.2 | Integrations – 3rd Party |
| 2016/12/18 | QRadar: Log Sources are in Error status due to events not being received in over 720 minutes | How can you increase QRadar Syslog Event Timeout threshold? | Version Independent | Events |
| 2016/10/08 | QRadar: The maximum number of results that are reached in a Log Activity query | What is the maximum number of results that can be shown in the IBM QRadar Console? | 7.2 | Log Activity |
| 2020/10/28 | QRadar Packet Capture in not available via web interface after update | Why is QRadar Packet Capture unavailable after a version update? | Version Independent | General Information |
| 2016/10/30 | QRadar Console inactivity timeout setting changes | How to change the QRadar Console inactivity timeout? | Version Independent | Admin Console |
| 2017/02/27 | QRadar: Search is not working when an Event Processor or Data Node is down. | Why are my searches not showing results or ending in error when one of the Event Processors or Data Nodes are not accessible (IO Error)? | 7.2 | Log Activity |
| 2016/10/15 | QRadar: Disabling built-in users or otherwise hardening QRadar | Can you disable built-in users or otherwise harden the QRadar appliance? | 7.2 | Operating System |
| 2017/05/16 | IBM QRadar Network Security XGS 5200/7100 fails to start | IBM QRadar Network Security XGS 5200/7100 appliance stops responding after pressing L (to boot to LAN) in Boot Options. | 5.4 | — |
| 2017/09/10 | QRadar: Support for HPFS | Is the use of HPFS for the /store or any other partition supported? | Version Independent | Operating System |
| 2018/08/31 | QRadar: Network Hierarchy Domains are not applied to Events and Flows | You have configured Network Hierarchy Domains, but they are not getting applied to events or flows. | 7.2 | Admin Console |
| 2021/01/24 | Yahoo! Messenger changes cause outbound SSL MitM to fail on Security Network Protection sensors | Due to changes in Yahoo! Messenger, outbound SSL MitM fails on Security Network Protection (XGS) sensors. | Version Independent | SSL Inspection |
| 2016/10/21 | QRadar: Clearing the amber light on Dell appliances | After a hardware maintenance or replacement, the amber warning indicators can remain turned on and must be manually cleared. | Version Independent | Hardware |
| 2020/12/09 | QRadar: Autoupdate and name resolution | If name resolution is not working, the auto update cannot connect to download updates. | All Version(s) | Auto Update |
| 2018/03/21 | QRadar: Offenses are no longer generated after changes were made to related default Building Blocks or the Network Hierarchy. | Why are offenses not generating after changes were made to related default Building Blocks or the Network Hierarchy? | 7.2 | Rules |
| 2018/05/29 | QRadar: Tenable Nessus Scheduled Live Scan fails with 'HTTP Error [400] Retrieving Data' | Performing a 'Scheduled Live Scan – JSON API' against Tenable Nessus, version 6 or later, may fail with the following error: 'Runtime error: HTTP Error [400] Retrieving Data' | 7.3;7.2 | VA Scanners |
| 2017/07/26 | QRadar: Log Source Extension requirements | Why is my Log Source extension not working? | Version Independent | Log Activity |
| 2021/01/24 | Configuring Remote Syslog over TLS on Security Network Protection sensors | How do you configure Remote Syslog over TLS on Security Network Protection (XGS) sensors? | All Versions | |
| 2019/05/10 | QRadar: API Examples / Sample Code and API FAQ | Where do I find the API sample code that is published with each version of QRadar? | 7.0;7.1;7.2 | Admin Console |
| 2019/05/10 | WinCollect: How to Resolve Registration Issues Due to Authorization Token Issues | Authorized token error is showing in the logs | 7.2 | WinCollect |
| 2016/10/28 | QRadar: Restarting the IMM or IMM2 | How do you restart the Integrated Management Module (IMM or IMM2) on a QRadar appliance? | Version Independent | User Interface |
| 2017/03/07 | QRadar: Password change after 7.2.8 upgrade | Why are you being prompted to change your password along with the message "You must change or re-encrypt your current local (not external) password" after an upgrade to 7.2.8? | 7.2 | General Information |
| 2018/12/13 | QRadar: Impact of Deploy Full Configuration on events, flows, and offenses | What is the impact of initiating a Deploy Full Configuration on QRadar systems? | 7.2;7.3 | General Information |
| 2021/06/07 | QRadar: Examples of Log source Extensions | Does QRadar have examples of log source extensions? | Version Independent | Integrations – 3rd Party |
| 2020/01/10 | QRadar: X-Force Rules Missing After a New Console Install | When I installed QRadar from the ISO and enabled X-Force, I noticed that the XForce rules are missing from the Rule Wizard even though the system is licensed properly. How do I install X-Force Rules? | Version Independent | Rules |
| 2016/11/21 | QRadar: Overwriting data when installing the User Behavior Analytics Application | What is the impact of overwriting data when installing the User Behavior Analytics (UBA) Application? | 7.2 | General Information |
| 2021/06/30 | QRadar: Test if SNMP Daemon is correctly running on the QRadar appliance | After SNMP is enabled on the QRadar appliances, you might need to test if SNMP is listening and replying to SNMP queries. | All Versions | Admin Tasks |
| 2022/07/25 | QRadar: How to measure the EPS rate of a Microsoft Windows host | What tools can be used to determine the Event per Second (EPS) rate from Microsoft Windows system that send data to QRadar? | Version Independent | WinCollect |
| 2019/05/10 | WinCollect: Error code 0x06B5: The interface is unknown | What to do when a WinCollect Agent in a deployment stopped sending events and is reporting the following error in the device log of the stopped agent: "Error code 0x06B5: The interface is unknown." | 7.2 | WinCollect |
| 2017/03/10 | QRadar: the Impacts of Storage Hardware Speed | What is the impact if my storage isn't fast enough? | 7.2 | Hardware |
| 2017/02/27 | QRadar: Techniques to Reduce Used Storage | How can I reduce the amount of storage used? | 7.2 | Hardware |
| 2017/02/27 | QRadar: Storage Performance Requirements | What are the storage performance requirements for QRadar? | 7.2 | Hardware |
| 2018/02/07 | QRadar: Flags displayed that are not of the registrant country | Are the flags displayed in the Log Activity and the Network Activity tabs that of the registrant country of the IP address? | 7.3;7.2.8;7.2 | User Interface |
| 2018/05/21 | QRadar: Events not appearing in Log Activity tab despite Success status of the log source | Why are events not appearing in the Log Activity tab for a Log Source in Success status that is verified to be sending events to QRadar successfully? | Version Independent | Log Activity |
| 2021/06/02 | QRadar: Creating offenses to monitor internal log sources | I would like to know how to create a rule for QRadar to generate offenses when my internal log sources stop sending events, such as SIM-Audit. | 7.3.3;7.4.2 | Log Activity |
| 2022/04/28 | QRadar: Reaching data storage limits | Available options when the QRadar appliance is close to running out of data storage space. | Version Independent | Operating System |
| 2019/03/06 | QRadar: High Availability (HA) Peer data replication | How does QRadar HA peers replicate data between Cluster nodes? | 7.2 | High Availability |
| 2016/11/21 | QRadar: Backing up QRadar with a Storage Manager Agent | Does QRadar support using a Storage Manager Agent such as IBM Tivoli? | 7.2 | General Information |
| 2017/01/20 | QRadar: High Availability appliances and Rsync | What does Rsync do in a High Availability appliance? | 7.2 | High Availability |
| 2017/11/21 | QRadar: The Role of Distributed Replicated Block Device in High Availablity (HA) Appliances | What is the role of Distributed Replicated Block Device in synchronizing the data across a High Availability (HA) appliance pair? | 7.2 | High Availability |
| 2017/02/21 | QRadar: IMM LDAP support | Is there a way to configure IMM to authenticate with LDAP. | Version Independent | Hardware |
| 2017/05/16 | Pressing and holding the power button does not shut down the IBM QRadar Network Security XGS 5200 appliance | The XGS 5200 appliance does not shut down when you press and hold the power button for more than two seconds. | 5.4 | — |
| 2020/10/28 | QRadar: Packet Capture continuum user account password reset | How do you change the password on the packet capture appliance? | Version Independent | Configuration |
| 2018/02/26 | QRadar: How to enable two IPs on an HA Pair that do not fail over during the HA failover process | This technote addresses configuration, where separate IP addresses are needed for firewalled VLANs and segments to be used for managed services, accesses or various other needs. | 7.2;7.3 | High Availability |
| 2017/04/10 | PAM Statistics info and OID listing for QRadar Network Security (XGS) at XPU 37.030 | Why are you seeing statistics change after an XPU update when using SNMP to pull statistics from XGS? | Version Independent | Protocol Analysis Module (PAM) |
| 2019/05/10 | QRadar Support Newsletter – March Wrap-up 2017 | QRadar Support Newsletter, a wrap-up of activities for March 2017. This newsletter covers QRadar troubleshooting, news, announcements, and how-to articles for IBM Security QRadar users and administrators. | 7.2;7.3 | General Information |
| 2020/03/23 | QRadar: Integrated Management Module Connectivity Troubleshooting | Integrated Management Module (IMM) connectivity issues can arise for multiple reasons, including network, firewall configuration, IMM configuration, and hardware issues. Suggestions on common troubleshooting steps to diagnose connectivity issues with IMM are discussed in this article. | Version Independent | Hardware |
| 2017/04/25 | QRadar: Disk storage issue "Partition on server is not available" | The dashboard is displaying a message that the partition on the server is not available. | 7.2;7.3 | General Information |
| 2021/01/24 | Unable to upgrade IBM QRadar Network Security firmware version 5.3.x to 5.4.x from the inserted USB flash drive. | Using CLI commands to upgrade IBM QRadar Network Security XGS firmware version to 5.4.x from the inserted USB flash drive fails. | 5.3.1;5.3.2;5.3.3 | Firmware |
| 2021/06/08 | QRadar: Basic Network Troubleshooting Workflow | When you are experiencing one or more problems in your QRadar deployment, it can be necessary to verify that your network environment is functioning correctly. | 7.2;7.3 | General Information |
| 2018/03/12 | QRadar: Identifying which Managed Host or Hosts are experiencing problems | When faced with issues on a multi host QRadar environment, the first step often is to establish which managedhost to troubleshoot. | 7.2;7.3 | General Information |
| 2017/04/17 | QRadar: Enable X-Force Threat Intelligence Feed prior to enabling any X-Force Rules | By default, "Enable X-Force Threat Intelligence Feed" within the system settings in QRadar 7.2.8 and 7.3 are set to NO. This setting can cause any enabled X-Force rules to fail to function as designed. | 7.2;7.3 | Rules |
| 2018/03/09 | QRadar: Various ISOs available for rebuilding PCAP, QRIF, and QNI appliances | There are a number of different ISO images available. How can we identify which ISO we need to use? | Version Independent | Installation |
| 2018/11/20 | QRadar: AutoUpdates show Failed in the UI with dependency not provided | There are certain situations when autoupdates show with Failed status on the UI. | 7.2 | Upgrade |
| 2021/10/21 | QRadar: Verifying SSH connectivity to the target Managed Host | When a Managed Host is suspected as the source of a problem, verifying SSH connectivity to that Managed Host is an important step. | 7.2 | General Information |
| 2019/05/10 | QRadar: When Windows Events do not contain Asset Information? | While QRadar states that Windows events have identity properties, not all Windows events contain information that can be used for Asset identity. | Version Independent | Events |
| 2019/05/10 | QRadar: How do I use WinCollect to import DNS Debug logs? | How do I use WinCollect to import DNS Debug logs? | 7.2;7.3 | WinCollect |
| 2018/04/22 | Increased memory utilization in QRadar Network Security firmware 5.4 | When running QRadar Network Security (IQNS) firmware 5.4, you may see the memory graphs show increased memory utilization and possible System Events. | 5.4 | Not Applicable |
| 2017/06/14 | QRadar: Custom alert-config.xml template creates emails with columns that are not aligned properly. | I properly modify the alert-config.xml template, but after an offense fires the resulting email has an incorrect alignment. | 7.2;7.3 | Offense Manager |
| 2020/10/28 | QRadar: PCAP capture can have problems loading new licenses when /extraction1 partition is at 100% | When attempting to start capturing packets on a PCAP device, it might not pass the Ramping Up status. | Version Independent | Licensing |
| 2018/07/27 | QRadar: The use of Parsing orders | Why do I need to set the Parsing Order on Log Sources? | 7.1;7.2;7.3 | Log Activity |
| 2017/12/15 | QRadar: XML special characters must be 'escaped' | There are special characters that can not be used or need to be 'escaped' in XML files. An example of this would be the alert-config.xml document. | Version Independent | Not Applicable |
| 2021/01/24 | IBM Security Network Protection firmware update 5.3.3.3 Readme | IBM Security Network Protection firmware version 5.3.3.3, a firmware update for the XGS NGIPS network protection platform, includes the following defect fixes to the IBM Security Network Protection firmware Version 5.3.3. Additionally, this technote includes compatibility, installation, and other getting-started information. | | |
| 2021/01/24 | IBM Security Network Protection firmware update 5.3.1.13 Readme | IBM Security Network Protection firmware version 5.3.1.13, a firmware update for the XGS NGIPS network protection platform, includes the following defect fixes to the IBM Security Network Protection firmware Version 5.3.1. Additionally, this technote includes compatibility, installation, and other getting-started information. | | |
| 2021/01/24 | IBM QRadar Network Security firmware update 5.4.0.1 readme | IBM QRadar Network Security firmware version 5.4.0.1, a firmware update for the XGS NGIPS platform, includes the following defect fixes to the IBM QRadar Network Security firmware Version 5.4.0. Additionally, this technote includes compatibility, installation, and other getting-started information. | | |
| 2021/01/24 | XPUs applied after firmware update is installed on QRadar Network Security | When installing a firmware update on the QRadar Network Security (IQNS) sensor, why are there sometimes two XPUs installed afterward? | 5.3.2;5.3.3 | XPU |
| 2018/02/19 | QRadar: ASU utility update is required for M5 appliances | M5 appliances require a new ASU utility from Lenovo. This utility is needed for all QRadar software versions running on M5 appliances. | Version Independent | Hardware |
| 2021/01/24 | Troubleshooting email responses not working on QRadar Network Security | After enabling email responses for System or Security Events on QRadar Network Security (XGS), you might not receive emails when the event is triggered. | 5.3.3 | General Information |
| 2019/05/10 | QRadar: Basic App Troubleshooting Before Opening a QRadar Support Ticket | The procedure in this documet outline how administrators can verify the application ID to delete the application from the QRadar API, then reinstall the application in QRadar. These steps are useful when applications cannot be installed or are installed in an error state. | 7.0;7.1;7.2;7.3 | API |
| 2021/03/24 | QRadar: Changing the network settings of a managed host or appliance | Changing the network settings of a managed host requires that it is removed from the deployment. Administrators can use the System and License Management interface to remove the appliance, update the network confirmation, then add the managed host back to the deployment using the new IP address. Administrators must a remote management, a VM Console, or physical connection to an appliance to update the network configuration. | All Version(s) | Deployment |
| 2019/05/10 | QRadar: Troubleshooting UBA V2.0.0 Failed Upgrades | Administrators who have failed upgrades to UBA to version 2.0.0 can follow the steps outlined in this document to install UBA V2.0.1 and preserve the original configuration settings. | 7.2;7.3 | IBM Apps |
| 2022/06/22 | QRadar: How to manually install the QRadar weekly auto update bundle | This article describes how to download and install the QRadar automatic update bundle that is posted every week to IBM Fix Central. The auto update bundle includes the latest RPMs for QRadar as a single tgz file. Administrators can follow the procedure in this technical note to manually install updates when a technical issue prevents you from receiving downloads from the IBM Cloud auto update server. | 7.3.3;7.4.0;7.5.0 | Auto Update |
| 2019/05/10 | QRadar: WinCollect: "MMC could not create the snap-in" | WinCollect Stand Alone deployments are showing errors when trying to open the WinCollect Configuration Console. | 7.2 | WinCollect |
| 2021/01/24 | Reduce link propagation duration on IBM QRadar Network Security (XGS) appliance | Link propagation process takes a longer time than expected to complete. | 5.3.3 | Documentation |
| 2019/05/10 | QRadar Support Newsletter – April Wrap-up 2017 | QRadar Support Newsletter, a wrap-up of activities for April 2017. This newsletter covers QRadar troubleshooting, news, announcements, and how-to articles for IBM Security QRadar users and administrators. | 7.2;7.3 | Newsletters |
| 2021/01/22 | User permissions missing for QRadar Network Security agents in SiteProtector | You might find that you are unable to access or modify the policies for QRadar Network Security (XGS) agent in the SiteProtector Console after installing DBSP 3.0.0.67 for SP 3.0 or 3.1.1.50 for SP 3.1.1. | 5.4 | General Infromation |
| 2021/01/24 | Inbound SSL rules using the "any" destination might cause crashes on QRadar Network Security sensors | Inbound SSL rules configured with an "any" destination might cause the analysis deamon to crash on QRadar Network Security (XGS) sensors. | Version Independent | SSL Inspection |
| 2020/10/28 | QRadar: PCAP: How to enable Lenovo and Dell HyperThreading in server | From PCAP version "727b256", HyperThreading needs to be enabled in the BIOS to install the update. | Version Independent | Configuration |
| 2018/06/04 | Troubleshooting and tuning the Malware Analysis feature in QRadar Network Security | The new Malware Analysis feature that was released in the 5.4.0.1 firmware update on QRadar Network Security (IQNS), provides the ability to upload certain file types to X-Force Exchange, where the files are then analyzed and scored. | 5.4 | General Information |
| 2021/01/28 | QRadar: Office 365 Protocol Requires Current system time | If the current system time is less than the time we collect from the Office 365 server then the protocol will fail to pull the new access token. | Version Independent | Log Activity |
| 2018/06/05 | QRadar: Change Email port from default 25 to 587 | The e-mail relay is using TLS and needs to have information sent from QRadar to the relay across port 587. Is there a way to make this change from port 25 in QRadar? | 7.3;7.2 | Admin Console |
| 2019/05/10 | QVM: Authenticated Scans Fail on Microsoft Windows Assets if the SMBv1 Protocol is Disabled | QRadar Vulnerability Manager authenticated scans for Microsoft Windows assets fail to complete the scan due to an authentication issue if SMBv1 is disabled on the Windows host. | 7.2;7.3 | Not Applicable |
| 2018/04/30 | QRadar: Where do you find QRadar MiBs to customize SNMP monitoring? | For those who have MiB programmer resources and would like to better monitor QRadar system health beyond Internal monitoring. Here is where you would find the MIB's to do that. | Version Independent | Hardware |
| 2018/04/30 | QRadar: Where can you find MiBs to customize SNMP monitoring? | Where can you find MiBs to customize the monitoring of QRadar system health beyond internal monitoring? | Version Independent | Hardware |
| 2018/04/30 | QRadar: 7.3.0 Console installation fails when using UTC | The Installation of the QRadar Console to v7.3.0 fails when the administrator selects the UTC time zone. This article includes workaround information from APAR IV96860 that was opened to track this issue in QRadar Support. | 7.3 | Upgrade |
| 2019/05/10 | QRadar Support Newsletter – May Wrap-up 2017 | QRadar Support Newsletter, a wrap-up of activities for May 2017. This newsletter covers QRadar troubleshooting, news, announcements, and how-to articles for IBM Security QRadar users and administrators. | 7.2;7.3 | Newsletters |
| 2022/02/23 | Manufacturing information for IBM Security hardware | How do you determine where IBM Security appliances (GX, XGS, and other hardware) were manufactured? | Version Independent | SiteProtector Appliance |
| 2019/08/14 | QRadar: Detecting SMB1 & SMBv2 Traffic with QFlow (Updated) | How do I use QFlow to detect and identify systems in your network that generate SMBv1 traffic? | Version Independent | Flows |
| 2019/05/10 | QRadar: Microsoft Windows Log Sources and Support for SMBv1 and SMBv2 (Updated) | Agentless protocols in QRadar that use Server Message Block version 1 (SMBv1) no longer connect properly due to Microsoft Windows disabling this protocol on all operating systems. This technical note describes a workaround to use an intermediate server. | 7.3.1;7.3;7.2.8 | Integrations – 3rd Party |
| 2021/01/24 | SNMP interface name association on QRadar Network Security sensors | How are interface names associated with ifDescr values that can be acquired by SNMP from QRadar Network Security (XGS) sensors? | Version Independent | Documentation |
| 2017/11/06 | Hardware health check interval on QRadar Network Security sensors | How often does the QRadar Network Security sensor check its hardware status? | 5.4 | Hardware |
| 2017/12/04 | Inbound SSL analysis of SSLv2 traffic might cause inspection engine crashes on QRadar Network Security sensors | Inspection of SSLv2 traffic with the QRadar Network Security (XGS) Inbound SSL feature can cause the alpsd process which handles inspection to crash in firmware 5.4. | 5.4 | SSL Inspection |
| 2017/12/10 | Active Directory authentication fails on QRadar Network Security sensors | You configured an Active Directory server for remote authentication purposes on your QRadar Network Security (XGS) sensor, but your users cannot log in. | 5.4 | Identity |
| 2018/05/16 | QRadar: Why are Multiple Datanodes joined to an Event Processor not using the same amount of storage? | Why are my Data Nodes not utilizing the same percentage of storage? | 7.2;7.3 | General Information |
| 2019/05/10 | QRadar: User Behavior Analytics (UBA) Support Utility (Updated) | How do administrators resolve memory issues, enable the IBM Sense DSM, and troubleshoot User Behavior Analytics with Machine Learning? | 7.3.1;7.3;7.2.8 | UBA |
| 2021/01/24 | Unable to access certain websites after updating the XGS appliance. | After the IBM QRadar Network Security (XGS) appliances were upgraded, some websites either become inaccessible or require lengthy connection time. | | |
| 2017/10/03 | QRadar: Newly Created Threat Intelligence App Feeds Not Showing Signatures | A newly created feed for Petya or WCry2 returns no data and it does not update the reference set elements. | Version Independent | App |
| 2018/02/20 | QRadar: UBA Machine Learning Module reports that "0 of 31 days of data processed analytics is not yet active". | QRadar administrators recently set-up User Behavior Analytics (UBA) with Machine Learning capabilities, yet they are having issues with data activated in UBA. | Version Independent | App |
| 2018/05/21 | QRadar: System Health Icon disappeared on the Console after patching QRadar. | When you patch or upgrade from 7.2.8 to 7.3.0 sometimes the System Health icon disappears | 7.2 | Admin Console |
| 2017/08/31 | QRadar: How to pull AWS CloudTrail logs from a user specified point. | Creating a new Amazon AWS CloudTrail log source to monitor a trail with a large amount of historical log data can result in performance and disk space issues. | 7.2;7.3 | Integrations – 3rd Party |
| 2019/02/04 | QRadar: "Appliance Type" is missing in "System and License Management" | When installing an Event Processor using the wrong activation key on a 7.2.x version of QRadar. Adding or modifying the Managed host the Appliance Type column is empty. When you add a connection to the management host and try to specify the Event Processor in the initial setup, only the Console can be selected. The Event Processor is not displayed. | 7.2 | Installation |
| 2019/05/10 | QRadar Support Newsletter – June/July Wrap-up 2017 | QRadar Support Newsletter, a wrap-up of activities for June/July 2017. This newsletter covers QRadar troubleshooting, news, announcements, and how-to articles for IBM QRadar users and administrators. | 7.2;7.3 | Newsletters |
| 2018/04/01 | QRadar: How to properly create an AQL Search for a Threshold Rule | When making a AQL Search for a Threshold Rule, the following error is seen: The saved search "Test Threshold" is not a grouped search. You must specify at least one column in the Group By list to create a rule of this type. Edit the saved search and try again. | 7.2;7.3 | General Information |
| 2019/08/30 | QRadar: External Authentication Fails Due to Password Fallback Change for Administrators (Updated) | A security change in QRadar modifies how the admin user account can log in when external authentication is unavailable in several software versions. This article provides administrators information on how to change this functionality. | 7.2;7.3 | Admin Console |
| 2021/01/24 | IBM QRadar Network Security firmware update 5.4.0.2 readme | IBM QRadar Network Security firmware version 5.4.0.2, a firmware update for the XGS NGIPS platform, includes the following defect fixes to the IBM QRadar Network Security firmware Version 5.4.0. Additionally, this technote includes compatibility, installation, and other getting-started information. | | |
| 2021/01/24 | IBM Security Network Protection firmware update 5.3.3.4 Readme | IBM Security Network Protection firmware version 5.3.3.4, a firmware update for the XGS NGIPS network protection platform, includes the following defect fixes to the IBM Security Network Protection firmware Version 5.3.3. Additionally, this technote includes compatibility, installation, and other getting-started information. | | |
| 2021/01/24 | IBM Security Network Protection firmware update 5.3.1.14 Readme | IBM Security Network Protection firmware version 5.3.1.14, a firmware update for the XGS NGIPS network protection platform, includes CVE fixes to the IBM Security Network Protection firmware Version 5.3.1. Additionally, this technote includes compatibility, installation, and other getting-started information. | | |
| 2017/08/16 | 5.4.0.1-ISS-XGS-All-Models-Hotfix-IF0003 | What fixes are included in 5.4.0.1-ISS-XGS-All-Models-Hotfix-IF0003? | 5.4 | — |
| 2017/08/16 | 5.4.0.1-ISS-XGS-All-Models-Hotfix-IF0004 | What fixes are included in 5.4.0.1-ISS-XGS-All-Models-Hotfix-IF0004? | 5.4 | — |
| 2019/08/30 | QRadar: Quick filter search index retention not performing cleanup (Updated) | The Quick filter search index is not being cleaned up after the payload index retention period has expired. | 7.2;7.3 | General Information |
| 2017/08/29 | QRadar: QRadar 7.3.0 NFS Mount issue after reboot | After Upgrading a QRadar Deployment to 7.3.0 you discover that the NFS mounts are no longer working. You determine the mount point is correct, but you are not able to connect to the NFS server. | 7.3 | General Information |
| 2021/01/28 | QRadar: Blue Coat Cloud (WSS) ThreatPulse TLS Connections with QRadar | Blue Coat Web Security Service REST API protocol does not work in patches prior to 7.2.8 Patch 7. | 7.3;7.2 | Log Activity |
| 2019/04/30 | IBM Security Network Protection firmware update 5.3.1.16 Readme | IBM Security Network Protection firmware version 5.3.1.16, a firmware update for the XGS NGIPS network protection platform, includes CVE fixes to the IBM Security Network Protection firmware Version 5.3.1. Additionally, this technote includes compatibility, installation, and other getting-started information. | | |
| 2019/05/01 | IBM Security Network Protection firmware update 5.3.3.6 Readme | IBM Security Network Protection firmware version 5.3.3.6, a firmware update for the XGS NGIPS network protection platform, includes the following defect fixes to the IBM Security Network Protection firmware Version 5.3.3. Additionally, this technote includes compatibility, installation, and other getting-started information. | | |
| 2018/03/22 | IBM QRadar Network Security firmware update 5.4.0.4 readme | IBM QRadar Network Security firmware version 5.4.0.4, a firmware update for the XGS NGIPS platform, includes the following defect fixes to the IBM QRadar Network Security firmware Version 5.4.0. Additionally, this technote includes compatibility, installation, and other getting-started information. | | |
| 2018/03/22 | IBM QRadar Azure Content Extension | The IBM QRadar Azure content extension adds rules, reports, and saved searches to build on the existing QRadar event parsing capabilities for Azure deployments. | 7.3.1;7.3;7.2.8 | Content Extensions |
| 2022/07/01 | QRadar: Restoring the Network Hierarchy by using the Network Hierarchy Management for QRadar App (Updated) | Administrators can use the Network Hierarchy Management App to back up and restore a network hierarchy on their QRadar Console. This article covers how administrators can restore a default network hierarchy in QRadar and helps protect against an accidental network hierarchy changes or deletions. | All Versions | QRadar Apps |
| 2019/05/10 | QRadar Support Newsletter – Summary for February 2018 | QRadar Support Newsletter, a wrap-up of activities for February 2018. This newsletter covers QRadar troubleshooting, news, announcements, and how-to articles for IBM QRadar users and administrators. | Version Independent | Newsletters |
| 2018/03/22 | IBM QRadar IBM Cloud Content Extension | The IBM QRadar IBM Cloud content extension adds rules, a building block, and a custom event property to build on existing QRadar event parsing capabilities for IBM Cloud deployments. | 7.3.1;7.3;7.2.8 | Content Extensions |
| 2019/08/30 | QRadar: The use of changePasswd.sh -A -e -V can cause issues with Postgresql (Updated) | Using /opt/qradar/support/changePasswd.sh -A -e -V , can cause issues with the postgresql user database in QRadar versions 7.3.1. NOTE: Please Refer to APAR IJ05415 for updates on this issue. https://www-01.ibm.com/support/entdocview.wss?mynp=OCSSBQAC&mync=E&cm_s… | 7.3.1 | Admin Console |
| 2022/05/31 | Customizing and tuning the QRadar flow configuration options | The following documentation describes the flow configuration parameters in the nva.conf file. You can use these parameters to tune flow processing in QRadar. | 7.4.1;7.4.2;7.4.3;7.5.0 | Flow Source |
| 2021/05/05 | QRadar: Troubleshooting IMM Remote Viewer (Virtual KVM) issues | When connected to the Integrated Management Module (IMM), the user cannot connect to a remote viewer session by using the IMM Remote Control. | All Versions | |
| 2019/05/10 | QRadar Support Newsletter – Summary for March 2018 | QRadar Support Newsletter, a wrap-up of activities for March 2018. This newsletter covers QRadar troubleshooting, news, announcements, and how-to articles for IBM QRadar users and administrators. | Version Independent | Newsletters |
| 2018/05/09 | End of support (EOS) announcement: IBM Security Network Protection (XGS) firmware versions 5.3.1 and 5.3.3 | Starting 31 August 2018, IBM will no longer support IBM Security Network Protection (XGS) firmware versions 5.3.1 and 5.3.3. | 5.4 | Firmware |
| 2018/05/09 | Failed to install the IBM QRadar DNS Analyzer Dashboard to the QRadar Pulse app | The installation of the IBM QRadar DNS Analyzer Dashboard to the QRadar Pulse app fails. This article includes workaround information. | 7.3.1;7.3 | IBM Apps |
| 2019/02/25 | QRadar: How to sign up for Case Notifications | How do I sign up for case notifications and emails? | Version Independent | General Information |
| 2021/04/19 | QRadar: What is AVP? | What is Accelerated Value Program (AVP) and what extra benefits does it add? | Version Independent | General Information |
| 2021/09/30 | QRadar: Request For Enhancements (RFE) and how to use them | What is a Request For Enhancement (RFE) and what do you need to know how to use them? | Version Independent | General Information |
| 2019/04/29 | QRadar: Reinstalling QRadar on an M3 in uEFI mode fails to configure grub and EFI variables,'failed to set a new efi boot target.' | An error message occurred while installing the boot loader. The administrator must manually set the boot loader to /EFI/redhat/grubx64.efi. | 7.3.1;7.3 | Operating System |
| 2022/04/18 | QRadar: What Different Notifications do I subscribe to? | What are the different types of notifications that I require to be informed of Notifications for Products, Cases, and Requests for Enhancement (RFEs)? | Version Independent | General Information |
| 2020/09/15 | QRadar – About QRadar support | What products are supported by the QRadar Support team and how can you receive assistance with those products? | Version Independent | General Information |
| 2019/05/15 | QRadar: How to change my contact information? | How do I update my contact information? | Version Independent | General Information |
| 2020/03/31 | QRadar: Sharing cases with team members | How do you add additional team members to your QRadar support case? | Version Independent | General Information |
| 2019/02/26 | QRadar: What to do if you cannot log in to access my Cases? | Who do you contact for account login issues if you cannot access your cases? | Version Independent | General Information |
| 2019/02/26 | QRadar: GDPR and case management | How is IBM addressing  GDPR in case management? | Version Independent | General Information |
| 2019/02/26 | QRadar: How to change the account password for cases | How do I change my IBM account password for cases? | Version Independent | General Information |
| 2020/11/13 | QRadar: Hardening QRadar appliances | Do any security tools utilities exist utilities to assist administrators with system hardening? | 7.3.1;7.3 | Operating System |
| 2020/11/25 | QRadar: Hardware issues with QRadar appliances | How do I resolve a  hardware problem with a QRadar appliance and what are my responsibilities? | 7.3.1;7.3;7.2.8 | Hardware |
| 2022/02/23 | Impact of the Japanese era calendar change on IBM Security sensors | Does the Japan era change impact IBM Security appliances? | | Not Applicable |
| 2018/06/01 | QRadar: Authentication Bypass Workaround for CVE-2018-1418 | This techncial note advises users how to apply an additional workaround for CVE-2018-1418 for QRadar systems when a scheduled mainteance windows is not avilable to upgrade your software version. | 7.3.1;7.3;7.2.8 | PSIRT |
| 2022/04/18 | QRadar: Support case escalations and Duty Managers | QRadar customers who have business-impacting software issues or Severity 1 urgent technical support cases can escalate their case. The Client Case Escalation feature offers users a streamlined process for notifying IBM that they need extra attention and connects them more quickly with resources that can assist. QRadar customers also have the ability to contact an on call Duty manager to escalate their case. | All Version(s) | Admin Tasks |
| 2021/05/27 | QRadar: Event Rate displays zero in the Event Rate (EPS) (Count) dashboard graph during the nightly autoupdate deploy | During the nightly autoupdate config deploy, the Events Per Second (EPS) rate is observed to temporarily display zero in the "Event Rate (EPS) (Count) (Events per Second Raw- Average 1 Min)" dashboard graph. | All Version(s) | Deployment |
| 2019/08/30 | QRadar RAID6 Diagnostic Utility | This article advises administrators about a potential RAID 6 issue and includes instructions for locating these misconfigured appliances in the QRadar deployment. | 7.2 | Operating System |
| 2017/10/16 | Downloading IBM Security QRadar V7.3.0 | This document describes how to use the IBM Passport Advantage website to download and assemble the IBM® Security QRadar® V7.3.0 family of products. | 7.3 | — |
| 2017/12/13 | Downloading IBM Security QRadar V7.3.1 | This document describes how to use the IBM Passport Advantage website to download and assemble the IBM® Security QRadar® V7.3.1 family of products. | 7.3 | — |
| 2013/08/12 | Upgrade IBM Security QRadar Risk Manager version 7.0 | Upgrading from QRadar Risk Manager 1.1 Maintenance Release 5 to QRadar Risk Manager 7.0 is a significant update. | 7.0 | Not Applicable |
| 2014/10/09 | Palo Alto adapter for QRadar Risk Manager | The IBM® Security QRadar® Risk Manager Palo Alto adapter supports the Palo Alto network firewall device for the Palo Alto Networks operating system (PAN-OS). The Palo Alto adapter uses the PAN-OS XML-based REST application programming interface (API) to communicate with devices and interpret the XML-based responses. | 7.2 | Not Applicable |
| 2016/09/13 | IBM Security QRadar SIEM V7.2.3 Fix List | A list of issues fixed in IBM Security QRadar SIEM V7.2.3 | 7.2 | Not Applicable |
| 2016/09/13 | IBM Security QRadar SIEM V7.2.4 Fix List | A list of issues fixed in IBM Security QRadar SIEM V7.2.4. | 7.2 | Not Applicable |
| 2016/09/13 | IBM Security QRadar Vulnerability Manager V7.2.4 Fix List | A list of issues fixed in IBM Security QRadar Vulnerability Manager V7.2.4. | 7.2 | — |
| 2015/12/17 | Configuring a QRadar host on Amazon Web Service | Configure a secure connection between on-premises instances and Amazon Web Services (AWS) instances of IBM Security QRadar. | 7.2 | — |
| 2016/09/13 | IBM Security QRadar SIEM V7.2.2 Fix List | A list of issues fixed in IBM Security QRadar SIEM V7.2.2. | 7.2 | Not Applicable |
| 2016/09/13 | IBM Security QRadar Vulnerability Manager V7.2.3 Fix List | A list of issues fixed in IBM Security QRadar Vulnerability Manager V7.2.3. | 7.2 | Not Applicable |
| 2016/09/28 | IBM Security QRadar Risk Manager V7.2.4 Fix List | A list of the issues that were fixed in IBM Security QRadar Risk Manager V7.2.4. | 7.2 | — |
| 2017/05/08 | Known issues for IBM Security QRadar V7.2.4 | This document contains known issues for IBM Security QRadar V7.2.4, as well as instructions for searching for the most recent APARs (Authorized Program Analysis Reports) on the IBM Support Portal. | 7.2 | Not Applicable |
| 2016/09/13 | IBM Security QRadar Incident Forensics V7.2 Fix List | A list of issues fixed in QRadar Incident Forensics. | 7.2.2 | General Information |
| 2016/12/16 | IBM Security QRadar v7.2.8 Software Fix required for QRadar Network Insights | Before you can use Network Packet Capture and QRadar Network Insights, you must install the correct QRadar Software Fix. | 7.2 | Documentation |
| 2020/05/12 | X-Force host properties are different from Standard event properties | QRadar SIEM users might notice that they may not be able to add their own custom property to the host property in an X-Force rule test. | All Versions | |
| 2013/07/04 | Adding devices managed by a Check Point Security Manager Server console | You use the Check Point Security Management Server (CPSMS) adapter to discover and backup end nodes that are managed by CPSMS. These end nodes are used to run the CheckPoint FireWall-1 and the VPN-1 product family. Use Configuration Source Management to add all devices from a Check Point Security Manager Server (CPSMS) console to QRadar Risk Manager. | 7.1 | — |
| 2014/12/11 | Updating dependencies for a QRadar Host installed on SoftLayer or AWS | Follow these steps to edit dependencies that are used in the Softlayer or Amazon Web Service (AWS) IBM Security QRadar installation. | 7.2 | Documentation |
| 2020/07/24 | QRadar – How to reset/restore the crontab settings to the default settings | You want to restore or reset the crontab of the user root to the default QRadar system settings | All Version(s) | Deployment |
| 2020/04/13 | QRadar: Unable to add managed host due to hardware serial missing | When you are adding a managed host to your deployment, the add_host process can fail due to a missing hardware serial number. | 7.3.3 | QRadar->Configuration->Add Remove Edit Host |
| 2020/04/13 | How to check if a QRadar Application (App) is running | This article shows you how to confirm Apps status are RUNNING. | QRadar 7.3, 7.4 | QRadar->Apps |
| 2020/04/03 | QRadar Application (App) is locked with error "The application is currently locked by another request." | QRadar App is currently "locked" when attempting to upgrade, delete, or reinstall the App. | QRadar 7.3.3 | QRadar->Apps |
| 2020/04/21 | QRadar: How to determine if Applications (Apps) are installed on the Console or App Host | One of the first steps in troubleshooting is to determine where the Apps are installed: Console or App Host. | All Versions | QRadar->Apps |
| 2020/05/01 | Verify the appliance type from the QRadar Command Line Interface | How to verify what appliance type is installed on the Managed Host without QRadar GUI. | All Version(s) | QRadar->Deployment->Components |
| 2017/08/10 | IBM QRadar on Cloud Product Documentation | This page provides links to PDF versions of the IBM QRadar on Cloud documentation. | Version Independent | — |
| 2020/10/28 | Upgrading QRadar Packet Capture | Upgrade QRadar Packet Capture by installing the software fix pack from IBM Fix Central. | Version Independent | Installation |
| 2020/04/13 | Cliniq patch test failure during WinCollect installation on QRadar | WinCollect patch upgrade fails with "Unable to run Cliniq" error. During the patch upgrade, the process fails with an error similar to this example: [INFO](-i-testmode) Determining newest version of cliniq, based on patch config [ERROR](-i-testmode) Unable to find cliniq at /opt/qradar/support/cliniq or /media/updates/cliniq/cliniq [ERROR](-i-testmode) Unable to run cliniq. [INFO](-i-testmode) Set ip-136 status to 'Patch Test Failed' [ERROR](-i-testmode) Patching can not continue | All Versions | QRadar->Events->Wincollect |
| 2020/04/21 | QRadar: Deleting an Application from the API | The procedure in this document outlines how administrators can verify the application ID to delete the application (app) from the QRadar API, then reinstall the application in QRadar. These steps are useful when applications cannot be installed or are installed in an error state. | 7.3.2;7.3.3 | QRadar->Apps |
| 2020/05/28 | QRadar: Starting and stopping an application from the API | The procedure in this document outlines how administrators can verify the application ID to Start or Stop an application from the QRadar API. These steps are useful when applications cannot be installed or are installed in an error state. | 7.2;7.3.3 | QRadar->Apps |
| 2017/03/14 | IBM Security QRadar Vulnerability Manager V7.3.0 Product Documentation | This page provides links to PDF versions of IBM Security QRadar Vulnerability Manager documentation. | 7.3 | Not Applicable |
| 2017/12/21 | IBM Security QRadar SIEM V7.3.0 Product Documentation | This page provides links to the PDF versions of the IBM Security QRadar SIEM documentation. For more information about using QRadar, see the IBM Security Support channel on YouTube (https://www.youtube.com/user/IBMSecuritySupport). | 7.3 | Documentation |
| 2020/05/18 | QRadar: Review logs for applications errors | The following instructions provide steps to review app logs. Also, you might be asked to provide specific logs to IBM QRadar Support. Note: When searching a log for an event or issue, there are a few things you can do to help find what you are looking for: Know the date and time an incident happened. You can search the timestamps in the logs. Search the pop-up error message if one was provided. For example,   Response Code Response message Possible cause 200, 201 Success Your application was created, retrieved, or updated successfully. 204 Success Your application was deleted successfully. A successful application delete returns response code 204 and no content. 404 NOT_FOUND – Could not find the resource requested The application does not exist or was deleted. The application ID might be incorrect. 500 SERVER_ERROR – Unexpected internal server error The application cannot be installed or updated. The application is stopped but cannot be removed. To troubleshoot this issue: Check that the container is running. Check that your application has all the necessary files and that they are valid. Check that the application runs successfully when you use the SDK. Search a log by keywords like a warning, failed, error, ERROR, service name, hostname, IP address, or app_framework. | 7.3.0 | QRadar->Apps |
| 2020/05/30 | QRadar: What information should be submitted with an application issue service request |  What information is needed when logging a Service Request for an application issue with IBM Security QRadar® Support? | All Versions | QRadar |
| 2020/05/28 | QRadar: Services responsible for the applications and application framework functionality | What are the services responsible for the application framework functionality and how to check their status? | 7.3.2;7.3.3;7.4.0 | QRadar |
| 2021/11/03 | QRadar: Verify whether an application is installed and the application framework docker container state | QRadar: How to verify the application framework docker images are installed and running? | All Versions | QRadar Apps |
| 2020/04/22 | Windows event ID 4776 does not update the assets with the correct identity information (APAR IJ12129) | Administrators who collect Microsoft Windows events reported an issue where event ID 4776 does not update the Windows assets with the correct identity information from the event payload. This technical note describes the identity issues related to APAR IJ12129 and how administrators can apply a workaround to resolve this asset issue. | 7.3;7.4 | QRadar->Events->DSM Editor |
| 2020/05/06 | Retention policy and space needed for the Storage Account when integrating Microsoft® Azure Event Hub DSM in QRadar. | Question 1: How much space should be allocated to the Azure Storage Account when integrating Azure Event Hubs DSM in QRadar? Question 2: Should users implement some data retention policy for the Storage Account?  | All Versions | QRadar->Install->Cloud->Microsoft Azure |
| 2020/05/18 | QRadar: Application tabs are missing or blank | Why are my app tabs missing or blank in the QRadar Console UI? | All Versions | QRadar->Apps |
| 2022/05/18 | QRadar: About applications, the applicaton framework, and content extensions | What is the difference between application framework, applications, and content extensions? | All Versions | QRadar Apps |
| 2021/09/13 | QRadar: Troubleshooting chrony errors and "Time Synchronization to a primary host or Console has failed" | In QRadar® versions 7.3.3 and later, the chrony daemon is used to synchronize time on QRadar manged hosts to the Console. The article instructs users how to force the Console to time synchronize in that latest QRadar versions. | 7.3.3;7.4.0;7.4.1;7.4.2 | Admin Tasks |
| 2020/05/05 | QRadar Network Security Appliances: PAM Tuning Parameters fail to apply after policy change | A defect was found in the QRadar Network Security Appliances running firmware v5.5.0.4 and v5.5.0.5 where a policy change deployment causes existing PAM Tuning Parameters to not be applied properly. | All Version(s) | ATS-Infrasec->Network XGS->Network Security |
| 2020/05/14 | QRadar: Old log source UI having issues when creating Cisco AMP log sources | When you create and configure a Cisco AMP log source with the old log source UI, the password that is used for the Cisco AMP for Endpoints API event stream is not registering or updating correctly in the QRadar database. As a result, the Cisco AMP log source displays an ACCESS_ REFUSED error. | All Version(s) | QRadar->Events->Log Source |
| 2020/05/11 | Disabling IBM QRadar Vulnerability Manager (QVM) scanning tools | In QVM, you can configure Scan Profiles to specify how and when your network assets are scanned for vulnerabilities. Scan Profiles in turn use Scan Policies, which provide you with a central location to configure specific scanning requirements. You can use scan policies to specify scan types, ports to be scanned, vulnerabilities to scan for and scanning tools to use. More information on Scan Policies and Scan Profiles, can be found in the Scan Configuration section of the product documentation. Some scanning tools run a brute-force attack on the target system. While it is expected of a tool that tests for vulnerabilities, it can also lead to administrative accounts to be locked out. For example, the "mssql – sa checksa check" tool attempts to log in to a Microsoft SQL Server by using four default users and ten common passwords. The "sa" user is part of that user list and could be locked out due to excessive login attempts. Under such circumstances, some organizations might choose to disable the tool. This article explains how a certain scanning tool can be disabled. | All Version | |
| 2020/05/27 | QRadar Support: Recommended commands to inspect compressed log files for errors | When investigating log files, decompressing rotated logs in QRadar® might result in the logs taking up important disk space.  In this article, we discuss how to use QRadars® installed command line utilities to investigate logs for errors without decompressing them. | All Version(s) | QRadar->Administration |
| 2020/05/05 | QRadar: Microsoft Graph Security API error – 'HTTP status not ok. Status code is 206.' | Microsoft™ Graph Security API log sources do not receive events and the protocol test tool lists the following: 'Error received from Microsoft Graph Security API HTTP status Not OK. Status code is 206.' | All Version(s) | QRadar->Events->Log Source |
| 2020/05/06 | QRadar: Microsoft Graph Security API error 400: 'Invalid ODATA query filter' | Microsoft™ Graph Security API protocol connections do not receive events and the warning message in the Log Source Management app test tool reports: 'Error received from Microsoft Graph Security API HTTP status Not OK. Status code is 400. Error Description: 'Invalid ODATA query filter' | All Version(s) | QRadar->Events->Log Source |
| 2022/07/26 | QRadar: "Failed to parse IP address" error for Custom Rule | Frequent errors in qradar.error like "Exception in rule <ruleID_number> – <rule_name>: Failed to parse IP address: <some_nonIP_value>" For example, [ecs-ep.ecs-ep] [CRE Processor [15]] com.q1labs.semsources.cre.CustomRule: [ERROR] [NOT:0000003000][xxx.xxx.xxx.xxx/- -] [-/- -]Exception in rule 123456 – My Rule Name: Failed to parse IP address: user0001 | All Version(s) | QRadar->Rules |
| 2021/02/22 | QRadar: Deploy changes times out due to proxy configuration between Console and managed host. Response is empty messages. | Deploy changes and replication can fail if there is a proxy that is configured between the QRadar® Console and managed hosts, which can cause wget requests to fail. | All Version(s) | Deployment |
| 2020/10/08 | QRadar: Content Extension or Application Installation Fails on CEP Conflict | When an administrator attempts to install a content package or application with Custom Extraction Properties (CEP) through Extensions Management, the installation preview sometimes shows a single property and a status of FAILED. If the administrator chooses to continue with the installation, it fails to proceed with the message "An error occurred. See console logs for details." This behavior normally indicates a CEP that's being imported is in conflict with one that's already on the system.  | All Version(s) | QRadar Apps |
| 2020/10/06 | QRadar Web UI down or unresponsive from TxSentry | QRadar 7.3.X and 7.4.X Web User Interface are down or are unresponsive due to TxSentry error messages. | 7.3.2;7.3.3;7.4.0 | QRadar->Deployment->Components->Tomcat |
| 2020/06/30 | Troubleshooting which IP addresses are getting blocked by the QRadar block policy | This article shows you how to determine which IP address(es) are getting blocked. When too many login attempts fail from the QRadar UI for a specific IP address, the IP address gets blocked according to the Authentication Settings set by the QRadar Admin.  Blocked IP addresses commonly occur when networks are configured to have QRadar users login to the QRadar UI through a load balancer or a jump box.  If one user, coming from an IP address shared by other users, exceeds their login attempts up to the threshold defined, it blocks logins for all other users whose source IP address is the same. Currently, to unblock any blocked IP addresses, a restart of the tomcat service is needed. See the article: QRadar: Error message "The host has been temporarily blocked due too many log in attempts. Please try again later".  The article also discusses how to adjust the Authentication Settings. | All Version(s) | QRadar->User Management->Authentication |
| 2020/08/28 | QRadar: I can't select my Custom Event Property for a Routing Rule/Search or Report | I've created a Custom Event Property (CEP), but it's not available in the filters section to select when I create a Routing-/Rule or a Search or a Report. | All Version(s) | Admin Tasks |
| 2020/05/28 | QRadar: Using the journalctl command to view log entries for application framework services | The journalctl command can be used to display messages from services, useful for troubleshooting errors and failures. | 7.3.2;7.3.3;7.4.0 | QRadar->Apps->App Framework |
| 2022/07/01 | IBM QRadar Network Security firmware update 5.5.0.6 readme | IBM QRadar Network Security firmware version 5.5.0.6, a firmware update for the XGS NGIPS platform, includes the following defect fixes to the IBM QRadar Network Security firmware Version 5.5.0.5. Additionally, this technote includes compatibility, installation, and other getting-started information. | All Version(s) | ATS-Infrasec->Network XGS |
| 2022/03/18 | IBM QRadar Network Security firmware update 5.4.0.11 readme | IBM QRadar Network Security firmware version 5.4.0.11, a firmware update for the XGS NGIPS platform, includes the following defect fixes to the IBM QRadar Network Security firmware Version 5.4.0.10. Additionally, this technote includes compatibility, installation, and other getting-started information. | All Version(s) | ATS-Infrasec->Network XGS |
| 2021/10/28 | QRadar: About the qappmanager support utility | In QRadar® 7.4.0 the qappmanager utility was introduced to assist support with managing, controlling, and diagnosing applications. This article is a basic overview the qappmanager support utility. | 7.4.0 | QRadar->Apps |
| 2020/06/10 | QRadar Cloud Apps (QCA): Best practice guidance for application developers | As more administrators implement QRadar Cloud Apps (QCA), there is an increase of apps into the cloud-native sphere. To assist developers, the QRadar applications team created a set of best practice guidelines in order to prevent common issues with applications that run in cloud environments. Some of these best practices are required to ensure IBM validation teams do not publish applications that contravene cloud development best practices. | | |
| 2021/01/06 | QRadar Risk Manager: How do I populate the risk tab's connection graph | When you open Connections in the Risk tab, the Connection graph is blank. | All Version(s) | QRadar Vulnerability and Risk Manager->QRadar Risk Manager |
| 2020/05/28 | QRadar: Troubleshooting IPtables and applications (ERROR: iptables –wait -t nat -C DOCKER) | The application is installed and is displayed on the QRadar® dashboard, but the application does not appear to be working. | 7.3.2;7.3.3;7.4.0 | QRadar->Apps |
| 2020/08/28 | QRadar: Client Exception message "SyntaxError: Invalid or unexpected token" in the Log Activity tab | In the Log Activity tab in the QRadar® UI, a pop-up window displayed an error message: Client Exception – The following client exception occurred while handling the server response: {0} SyntaxError: Invalid or unexpected token. | 7.3.2;7.3.3;7.4.0;7.4.1 | Log Activity |
| 2020/05/27 | QRadar Network Insights: How file name data displays in the user interface details screen (IJ23036) | QRadar Network Insights populates information about file names when files are observed on the network. Administrators have reported in some circumstances where file names display as truncated file extensions, such as .xml, .zip, or .html. This technical note describes how QRadar Network Insights populates file names as an addendum to APAR IJ23036. | All Version(s) | QRadar Incident Forensics->QRadar Network Insights->Inspector |
| 2021/10/07 | QRadar application error: 'Cannot establish secure connection to the console. Check if your QRadar Certificates are setup properly' | On the QRadar Console, when you select an application an error message displays, 'Cannot establish secure connection to the console. Check if your QRadar Certificates are setup properly'. This error message can be caused by missing certificate chains on the Console or App Host appliance. The application's container cannot verify the certificates required to collect data from the QRadar API. | All Versions | QRadar Apps |
| 2021/01/04 | QRadar: UI unavailable, hostservices service is unable to start on the console when docker service is unable to start | If the docker service fails to start on the console for some reason, the hostservices service also fails to start. And as a result, the tomcat service does not start.  The user interface does not load and is disabled through the web browser. | All Version(s) | QRadar->Configuration->Master Console |
| 2020/06/01 | IBM QRadar SIEM Console does not display correctly after upgrade to V7.3.3 or V7.4.0 | The IBM QRadar SIEM Console may not load properly, causing display issues, after upgrading to v7.3.3 or v7.4.0.  | 7.3.3;7.4.0 | QRadar->Upgrade |
| 2020/06/11 | QRadar: Cisco Firepower Management Center DSM and changes to auto discovered syslog events | On 10 June 2020, IBM released an automatic update for all users of the Cisco® Firepower Management Center DSM to disable log source auto discovery for syslog event data. In the same weekly update, the QRadar integration team released a new Cisco Firepower Threat Defense DSM. The purpose of this technical note is to inform administrators of these RPM changes and notify you that syslog data from Cisco Firepower Management Center appliances no longer discovers and creates log sources from syslog events. | 7.3.0;7.3.1;7.3.2;7.3.3;7.4.0 | QRadar->Events->Log Source |
| 2020/08/06 | Downloading IBM QRadar V7.4.1 | This document describes how to use the IBM Passport Advantage website to download and assemble the IBM® QRadar® V7.4.1 family of products. | 7.4.1 | Install |
| 2021/01/19 | QRadar: Custom SSL certificate troubleshooting | Administrators who install custom SSL certificates on the QRadar Console can use this article to troubleshoot and verify common certificate issues. | All Version(s) | Admin Tasks |
| 2020/06/24 | APAR IJ25142: Scheduled reports and time series data can display incorrect output when certain AQL functions are used in accumulated data | Administrators who create scheduled reports that include AQL lookups or mathematical functions can experience issues where reports do not display column data correctly or duplicate or incorrect data. This issue is caused by AQL functions where accumulated data in the report would require a lookup of data, instead of displaying a static value. The accumulator, which is used to draw graphs and reports for charts references static data. This article is intended to advise administrators on AQL functions that ought to be excluded from reports or time series graphs and is associated to APAR IJ25142. | All Version(s) | QRadar->Search |
| 2021/08/10 | QRadar: How to use the Assistant application to manage applications | As more QRadar functionality is ported to applications, administrators need to rely on the Assistant application to install, upgrade, and managing all applications. | All Version(s) | QRadar->Apps |
| 2020/08/19 | QRadar: Developing applications and security best practices | When I create applications in QRadar what are some best practices I can follow as a developer? | All Version(s) | QRadar->General Help |
| 2021/03/23 | QRadar: How to configure RAID | Lenovo® system was purchased from 3rd party without RAID configured, or the RAID controller was replaced and configuration lost. How do you configure RAID on Lenovo systems so they are compatible with QRadar? | 7.3.2 | Hardware |
| 2020/06/22 | QRadar: Kernel 3.10.0-1127.EL7.X86_64 can cause XFS filesystem mount failures in QRadar 7.4.0 Fix Pack 3 (APAR IJ25612) | Administrators who upgrade to QRadar® 7.4.0 Patch 3 can experience a Red Hat kernel issue where appliances are unable to mount the filesystem or properly boot as documented in APAR IJ25612. Administrators can experience this issue on a per appliance basis. To assist users in identifying this issue, QRadar development has created an identification utility that can be run on appliances to identify potential issues. | 7.3.3;7.4.0 | QRadar->Upgrade |
| 2020/12/18 | QRadar: High Availability (HA) may fail over if a NFS mount becomes read-only | If an NFS volume or mount point becomes read-only on an HA appliance, a fail over can occur from the primary (active) appliance to the standby.  | All Versions | |
| 2020/06/23 | QRadar: [ERROR] Host is not active console | When I tried to issue IBM QRadar command from the CLI after a new install of 3199 (console) appliance or vm, I am getting this error.  [ERROR] Host is not active console I have tried multiple reboots of the system, but the error is still the same. Any help on how to resolve this error? | All Version(s) | QRadar |
| 2020/06/26 | QRadar: Why are Offenses generated from Historical Correlation named strangely | When I generate Offenses using a Historical Correlation profile, why don't I get the Offense names I expect? | All Version(s) | QRadar->Log Activity->Historical Correlation |
| 2020/07/28 | QRadar: Windows forwarder causes excessive "TcpSyslog read failed, connection reset from 127.0.0.1" messages in logs | A windows forwarder causes excessive number of messages to be received with an error "read failed, connection reset" are coming in from TCP syslog log sources. | All Version(s) | ATS-SecIntel Backup->QRadar->Networking |
| 2021/11/10 | QRadar: Important auto update server changes for administrators | IBM® is migrating QRadar SIEM auto update servers to a new location in the IBM Cloud®. This notice is intended to remind administrators that they must change their auto update configuration to use a new IBM Cloud® web server to avoid interruptions with daily and weekly software updates. Administrators who use IP-based firewall rules in their organization must also update their corporate firewall rules to allow traffic to the IBM Cloud auto update web server. | All Version(s) | Auto Update |
| 2020/07/07 | QRadar: When Running the Same AQL Search in UI, It Returns Different Result Count | I am trying to run a search in QRadar 7.4.0 fix pack 3, and everytime I run the search, it yield different number of result count. When I run the main search, it gives me the expected number of result count. It looks like the issue is related to the subquery.  SELECT DATEFORMAT(devicetime, 'yyyy-MM-dd hh:mm:ss a') as 'DateTime', "EventID", QIDDESCRIPTION(qid), LOGSOURCENAME(logsourceid), "Handle ID", "Logon ID", "File Path", username FROM events WHERE ("Logon ID" IN (SELECT "Logon ID" FROM events WHERE LOGSOURCETYPENAME(devicetype) = 'Microsoft Windows Security Event Log' AND LOGSOURCENAME(logsourceid)='server name' AND "EventID"='4663′)) AND "EventID"<>'5140′ ORDER BY username ASC LAST 24 HOURS | All Version(s) | ATS-SecIntel Backup->QRadar Incident Forensics->Query Filters |
| 2021/01/05 | QRadar: Patch upgrade failed with ERROR: This patch was meant for a different version | During a patch upgrade, if an older versioned SFS file from a previous patch upgrade is still mounted to /media/updates , the patch upgrade does not proceed and the following error outputs similar to: Jul  7 18:38:40 2020: [ERROR] This patch was meant for a different version (2019.14.1.20191203144110). Tue Jul  7 18:38:40 EDT 2020: ./patchInstaller.pl -patchfile /storetmp/733_QRadar_interimfix-7.3.3.20191203144110-IF01-20191220154048.sfs  -p ./superpatches.manifest.xml completed with result 0 | All Version(s) | ATS-SecIntel Backup->QRadar->Patch->Console |
| 2022/06/21 | QRadar on Cloud: Support FAQ and common questions | How do I work with QRadar® on Cloud (QRoC) and are there common processes I should be aware of? | All Version(s) | Admin Tasks |
| 2020/08/18 | QRadar: Why does searching for events or flows associated with an Offense show me unrelated records | When you click on events or flows from an Offense, why do you sometimes see events that are not associated with the Offense, or do not match the full criteria of the Rule? | All Version(s) | ATS-SecIntel Backup->QRadar->Search |
| 2020/07/22 | QRadar – How to collect Windows events via Microsoft® Azure Event Hub – quick start guide | How to set up a Gateway log source for collecting Windows events. | All Version(s) | ATS-SecIntel Backup->QRadar->Events->Log Source |
| 2020/09/25 | QRadar: Map Event button is grayed out in Log Activity | It might be noticed that the "Map Event" button is grayed out and you are unable to map events. | 7.3.3;7.4.0 | Log Activity |
| 2022/04/01 | QRadar: How to verify which WinCollect agent has no associated log sources | How do I verify which WinCollect agents are missing associated log sources? Example Use Case: A company has more than1500 WinCollect agents deployed and new ones are added every day and old ones removed timely, but a SIEM administrator wants to confirm that all WinCollect agents have associated log sources. | All Version(s) | WinCollect |
| 2021/02/22 | QRadar: DNS Analyzer stops processing flows after QRadar 7.4.1 | When using DNS Analyzer version 1.4.6 on QRadar® 7.4.1 or later, DNS records in-flows are no longer processed correctly. | 7.4.1 | QRadar Apps |
| 2022/05/20 | QRadar: Active Directory authentication modules deprecated from QRadar Console appliances | Administrators who use Kerberos-based Active Directory (AD) authentication are being alerted that they need to transition to the Lightweight Directory Access Protocol (LDAP) to authenticate to QRadar. The underlying open source component of the Kerberos-based Active Directory (AD) is being removed as the component library is no longer supported. When administrators attempt to upgrade QRadar software, a new error message halts the installation when Active Directory authentication configurations are detected. | All Version(s) | Upgrade |
| 2020/08/20 | QRadar: How long does it take for changes to Reference Data to replicate to each of the managed hosts? | When reference data is added, removed, or altered to a QRadar environment, how long does it take until the other hosts on the environment can see and use that data? | All Version(s) | Admin Tasks |
| 2021/01/13 | QRadar: How to collect DSA and System Management Service Data Logs | When reviewing hardware issues on QRadar® hardware appliances running on Lenovo® hardware, hardware logs are used to analyze hardware diagnostic and configuration information. Hardware logs can be gathered by using the Dynamic Systems Analysis (DSA) tool or by collecting service data logs through the system management web interface, which is the Integrated Management Module (IMM) for M4 and M5 appliances, and the XClarity Controller (XCC) for M6 appliances. After the log file is gathered, it can be uploaded to the ticket for troubleshooting and analysis. | 7.3.0;7.4.0 | Hardware |
| 2020/08/10 | QRadar – WinCollect Statistics.txt file, how to interpret it | Reading the Statistics.txt file isn't very intuitive for some users. Here's an example of how to break down the numbers. | All Version(s) | WinCollect |
| 2020/09/10 | QRadar: Configuring jumbo frame MTU to match switch settings | The purpose of this article is show when and how QRadar can be configured to use higher than MTU 1500 value for network interfaces. | All Version(s) | Install |
| 2021/01/05 | QRadar: The API returns an Error "code" :404,"message": "We could not find the resource you requested." | When trying to pull information from a reference table by using the API, an error is displayed: {"http_response":{"code":404,"message": "We could not find the resource you requeference_data\/tables\/My%20Table\/) is not a known endpoint resource. Please refer to documentation for list of endpoint resources."} | All Version(s) | Admin Tasks |
| 2020/08/21 | QRadar is not extracting the Source MAC address field | You might notice that in some events the Source MAC address is not extracted in the DSM Editor. | All Version(s) | ATS-Infrasec |
| 2020/08/31 | Why are there gaps in the EPS chart – has QRadar missed payloads/logs – [ERROR] ErrorStream tunnel.host | In the event of a loss of connection between the QRadar console and one or more managed hosts, the issue is automatically repaired by QRadar, however during this time, system dashboards may not be representative of actual incoming traffic. | 7.3.0;7.4.0 | Accumulator |
| 2020/09/04 | QRadar: How to monitor and check if the CPU is bound or overloaded | This article provides instructions on how to monitor and check a QRadar® system's CPU average loads to determine if it is bound or overloaded. The load average shows you the average tasks and processes that the CPU is handling at any given time. Every system load average is different depending on your deployment, tasks and processes that QRadar® or manage host handles. For example, some averages are busy and others are idle, it depends on the system needs. | All Version(s) | Performance |
| 2021/06/08 | Creating Custom DSM | Developing QRadar DSM | | |
| 2021/04/28 | Upgrading to WinCollect 7.3.0: Reinstalling managed and stand-alone agents | Administrators who upgrade to WinCollect are advised to reinstall their WinCollect agents to ensure all reported issues can be applied by the installer. This technical note advises administrators how to complete a reinstallation of managed and stand-alone WinCollect agents to complete a V7.3.0 update. Notice: Administrators who are installing WinCollect 7.3.0 Patch 1 do not need to use the Powershell utility outlined in this technical note. Administrators planning to upgrade to the latest WinCollect version can update directly to WinCollect 7.3.0 Patch 1 to avoid the issue outlined in this article. For more information, see the WinCollect 7.3.0 Patch 1 release notes. | All Version(s) | WinCollect |
| 2020/08/21 | QRadar: How to export current Custom Rules and Building Blocks to a CSV | Some users might need to export their full set of Custom Rules and Building Blocks for change management, reporting, or compliance purposes. | All Version(s) | Rules |
| 2022/02/23 | Chat with Support: Five things to know about the QRadar-specific Chatbot | The "Chat with Support" option is available at the bottom, right of IBM product support community pages, and provides general support assistance. It now invokes a chatbot, a self-service question and answer tool, that is specific to the QRadar products. | All Version(s) | Admin Tasks |
| 2020/11/12 | QRadar: Routing Rule to forward events not working when adding multiple filters | When configuring a routing rule to forward events by adding multiple options of the same type of filters QRadar® does not send events to the forwarded destination. An example of these filters are Source or Destination IP, Destination IP, Log Source Group, or Log Source. | All Version(s) | Admin Tasks |
| 2020/09/04 | QRadar: Network service fails to start due to connection activation failed no suitable device error for enp0s20u1u5 interface. |  The network service fails to start after network service restart is run manually, by patches or manually triggered operating system restarts as it cannot find an enabled device for the enp0s20u1u5 interface. | 7.3.0;7.3.1;7.3.2;7.3.3;7.4.0;7.4.1 | Hardware |
| 2021/01/05 | Adding QRadar Gateway Fails with an error "the connection was refused" | When an administrator adds a Data Gateway to QRadar on Cloud, an error is displayed: Failed to connect to {GATEWAY} password may be invalid or the connection was refused. | 7.4.0 | Deployment |
| 2020/12/15 | QRadar Managed Hosts intermittently display status Unknown | From the QRadar Console UI > Admin > System and License Management, some Managed Hosts display as Unknown status. | 7.3.3;7.4.0;7.4.1 | Deployment |
| 2020/11/24 | QRadar: Deploy Changes times out on managed hosts due to high Input/Output (I/O) latency on the disks | When Deploy Changes is running, the Console UI reports a managed host with a Timeout status. However, after some time, the UI might report that no changes are pending without Deploy Changes being run. | All Version(s) | Deployment |
| 2020/09/03 | QRadar: Juniper SRX 15.1X49D120 or later events get truncated by Qradar | Juniper SRX 15.1X49D120 and later, new data is added to events that can cause QRadar® to truncate events. By default, QRadar allows a  maximum of 1024 characters, when the Juniper SRX event payloads can often exceed 1230 characters in length. Administrators might be required to adjust the system settings in QRadar to accommodate for larger UDP packets. | All Version(s) | Log Source |
| 2020/12/08 | QRadar: Tomcat Can Restart From Many Offenses | When you have many Offenses in QRadar, some Dashboards, reports, or searches can restart Tomcat. | 7.3.2;7.3.3;7.4.0;7.4.1 | Deployment |
| 2021/05/18 | QRadar: App-framework fails due to an invalid rule in iptables.pre | The docker service will fail if a bad line is added into the /opt/qradar/conf/iptables.pre file. If the apps are running on the console, the containers fail to start, and all apps become inaccessible in the UI. Even if there is an app host deployed, this can cause issues with the app framework and tomcat. | 7.3.0;7.3.1;7.3.2;7.3.3;7.4.0 | QRadar Apps |
| 2020/11/20 | QRadar: LDAP Test Connection Failed when using TLS Authentication | Due to the authentication modules deprecation in QRadar®, the administrators must configure an alternative authentication such as Lightweight Directory Access Protocol (LDAP) to authenticate to QRadar® The administrators face this issue when LDAP with TLS enabled is configured and test the connection.  In the LDAP Authentication tab in the QRadar® UI, a pop-up window displays the following error message:  | All Version(s) | Admin Tasks |
| 2020/11/17 | IJ26949: WinCollect 7.3.0 managed agent communication issues reported on QRadar appliances with encrypted host connections | This technical note provides further information and a workaround for administrators with communication issues between encrypted QRadar® appliances and WinCollect 7.3.0 agents as described in APAR IJ26949. | All Version(s) | WinCollect |
| 2022/02/23 | QRadar Risk Manager: Adobe Flash end of life and changes to Configuration Source Management (CSM) | Administrators with QRadar Risk Manager appliances in their deployment are being alerted to changes in Configuration Source Manager due to the approaching end of life of Adobe Flash. Due to removal of Adobe Flash, the Configuration Source Management (CSM) functionality is integrated in to the Configuration Monitor. The updated Configuration Monitor interface is available to administrators who upgrade their QRadar deployment in upcoming fix pack releases. | 7.3.3;7.4.1 | QRadar Risk and Vulnerability Manager |
| 2022/05/23 | QRadar: How to change or customize Log Source Time | This article is intended to help customize the time that is extracted by QRadar® for the Log Source Time. | All Version(s) | Log Source |
| 2020/09/24 | QRadar: High Availability appliance is in Unknown state, 'Sent update status of host to unknown' | Administrators who experience issues where the high availability (HA) displays 'Unknown' in the user interface from the Console. The unknown state of the standby appliance can be confirmed with the HA state command. If the primary appliance cannot connect to the secondary appliances due to a missing SSH key, the following error is displayed: Sent update status of host xx.xx.xx.xx to UNKNOWN. | 7.3.0;7.3.1;7.3.2;7.3.3;7.4.0;7.4.1 | High Availability |
| 2020/12/28 | QRadar: Troubleshooting Guide for Cisco Identity Services Engine Log Source via UDP Multiline Syslog Protocol | What to check when your Cisco® Identity Services Engine® Log Source that uses the UDP Multiline Syslog protocol does not work as expected.   | All Version(s) | Log Source |
| 2020/09/11 | QRadar: Importance of the Log Source Management application | It is important for QRadar® administrators to use the Log Source Management application as the primary method for adding, editing, and testing log sources in QRadar. This application is especially important for administrators responsible for broad workflow changes in the organization, such as maintaining bulk credential updates, validating configurations, verifying received events, and more. This technical note discusses the benefits of the Log Source Management application as the QRadar development team actively creates test tools and new features to assist administrators. | 7.3.2;7.3.3;7.4.0;7.4.1 | QRadar Apps |
| 2020/09/29 | QRadar: Unable to add a managed host to deployment due to error "Failed to add host. Installation problem on the host." | The managed host cannot be added to the deployment after the add host process fails in step 10 with the error: On the Console, the following error appears in /var/log/qradar.log: [hostcontext.hostcontext] com.q1labs.configservices.capabilities.AddHost: [ERROR] [-/- -]Failed to add host. Output: 'Done Presence Script', data:'Modifying nva.conf [hostcontext.hostcontext] com.q1labs.configservices.capabilities.AddHost: [ERROR][-/- -]Failed to read output from ssh connection on host <managedhost_ip> [hostcontext.hostcontext] com.q1labs.configservices.common.ConfigServicesException: Failed to read output from ssh connection on host <managedhost_ip> [hostcontext.hostcontext] com.q1labs.configservices.common.ConfigServicesException: Failed to add host. Installation problem on the host. | All Version(s) | Deployment |
| 2020/09/18 | QRadar®: Directory prefix for a Cisco Umbrella log source | What you should put in the Directory Prefix field for a Cisco Umbrella log source configuration that uses the Amazon AWS S3 REST API protocol | All Version(s) | Log Source |
| 2021/09/08 | QRadar: qchange_netsetup command fails with error: 'Please un-assign host before running this script.' | At times, even after cleanly removing a managed host from a deployment, the qchange_netsetup command fails with the error, 'Please un-assign host before running this script'. | All Version(s) | Deployment |
| 2020/11/02 | IJ25798: Deploys changes can fail due to a reference data element index issue between appliances | As described in APAR IJ25798, deploy changes can fail to complete when an inconsistency exists between the reference_data_element_data1 index on the QRadar Console and managed hosts in the deployment. This technical note provides further details to the workaround administrators can implement to resolve index errors related to a deploy changes. | All Version(s) | Deployment |
| 2021/11/17 | FINAL NOTICE: QRadar Auto update server changes required before 30 Nov 2020 | IBM® is migrating QRadar SIEM auto update servers to a new location in the IBM Cloud®. This flash notice is intended to remind administrators that they must change their auto update configuration to use a new IBM Cloud® web server to avoid interruptions with daily and weekly software updates. Administrators who use IP-based firewall rules in their organization must also update their corporate firewall rules to allow traffic to the IBM Cloud auto update web server. | All Version(s) | Auto Update |
| 2020/09/17 | QRadar: Events are assigned incorrectly to Default Domain when seeing performance degradation | Events that match filters for a custom Domain instead show up in the Default Domain. | All Version(s) | Log Activity |
| 2020/09/17 | QRadar: What is the Persistent Session Timeout setting? | What is the Persistent Session Timeout setting? | All Version(s) | Admin Tasks |
| 2020/11/13 | QRadar: Truncation of TLS Syslog Log Source Events. | You see truncated events in Log Activity for TLS Syslog Log Sources, even though the Max TCP Syslog Payload Length was increased in System Settings. | All Version(s) | Log Activity |
| 2020/11/27 | QRadar: New Custom Event Properties not visible in Log Activity | You configured a new Custom Event Property for a DSM and can see it parsing in the DSM Editor's Log Activity Preview. However, you do not see the Custom Event Property in your events in Log Activity yet.   | All Version(s) | DSM Editor |
| 2020/09/29 | QRadar: Limitations of using the contentManagement.pl script with content that is deleted from the source system but is present in the target | Administrators use the contentManagement.pl script to move content between systems. What limitation does the contentManagement.pl script have with regards to content that is deleted in the source system but is still present in the target system? | All Version(s) | Admin Tasks |
| 2020/10/27 | QRadar: How to test credential permissions with the AWS command line interface | An Amazon® administrator must create a user and then apply the S3:listBucket and S3:getObject permissions to that user in the AWS Management Console. If these permissions are not set, QRadar® cannot pull events from a remote AWS S3 Bucket. The AWS command line tool can list bucket contents or verify files can download to validate permissions. | All Version(s) | Log Source |
| 2020/10/01 | QRadar: Performance degradation due to reference set collisions with error "RefData_x_domain_x is experiencing heavy COLLISIONS" | Large reference sets that are not tuned and maintained, can lead to warnings related to hash collisions and may have a negative performance impact on event processing. | All Version(s) | Performance |
| 2022/01/07 | QRadar: Performance overview and support policies | This article informs administrators about QRadar® Support policies. QRadar Support assists administrators to investigate and correct software defects related to performance. This document outlines out-of-scope work for support cases where user-generated content might impact performance. | All Version(s) | Performance |
| 2020/11/09 | QRadar: Software update cases and support policies | This article informs administrators of their responsibilities for updating QRadar deployments, how software update cases are handled, and discusses out-of-scope work for the technical support team. | All Version(s) | Upgrade |
| 2020/11/24 | QRadar: Auto update displays a benign error: 'System cannot connect to the specified web server address, directory' (APAR IJ29298) | Administrators who use the new IBM Cloud auto update server might experience an incorrect error notification that the auto update did not complete after they configure the web server to use https://auto-update.qradar.ibmcloud.com/. The error 'System cannot connect to the specified web server address, directory' can display to administrators when the auto update completes successfully. | All Version(s) | Auto Update |
| 2020/10/08 | QRadar: Out-of-memory errors when running ariel_offline_indexer | The ariel_offline_indexer utility stops unexpectedly due to not enough memory allocated for the script. | All Version(s) | Ariel |
| 2020/10/03 | QRadar: Offenses stop generating with error message "Exception encountered when executing transaction" | How to resolve an issue where offenses stop being generated or updated with error "Exception encountered when executing transaction"? | All Version(s) | Offenses |
| 2020/10/13 | QRadar: Why is the Save Results option disabled when creating or editing a search in the Log Activity tab? | When users create a new search or edit an existing search (Log Activity > Search > New Search OR Log Activity > Search > Edit Search), there is an option to save the results when the search finishes. In some instances, the Save Results option is disabled. How to enable the Save Results option? | All Version(s) | Log Activity |
| 2020/12/03 | QRadar: Report fails on error message "The following chart could not have their aggregated view created due to invalid criteria or column" | When you run a scheduled report with the Run Report option, it might not generate data and display the following error message: | All Version(s) | Accumulator |
| 2020/10/22 | QRadar: Why do some search results have Never in the Expires On column | Under Log Activity > Manage Search Results, why do some searches have the Expires On column set to Never but some searches have timestamps in that column? | All Version(s) | Ariel |
| 2020/10/15 | Index Out of Range Error When Running setup_console on AWS QRadar 7.3.2 Console | While setting up a QRadar 7.3.2 Console in AWS with setup_console script, receiving error "Index out of Range". | 7.3.2 | Install |
| 2021/02/11 | QRadar: How to clear the Tomcat cache | In some instances, the Apache Tomcat server's cache needs to be cleared for the QRadar® environment to function correctly. For example, IBM QRadar support might suggest an administrator clears the cache if the graphical user interface is slow or specific components of the user interface does not load as expected. This article provides the steps required to clear the Tomcat cache. | All Version(s) | Admin Tasks |
| 2020/10/27 | QRadar: Size allocation to the swap partition in QRadar 7.3 and later | How much space must be assigned to the swap partition in QRadar® 7.3 and later? | All Version(s) | Install |
| 2020/11/24 | Qradar 7.3.3 Fix Pack 4 Patch Fails During PSQL Tests | During the patch, pretest fails with psql error, "There are unfinished transactions remaining". | 7.3.3 | Install |
| 2020/11/19 | QRadar: Starting apps that are in an ERROR state or do not display in the user interface | Administrators or users might notice that when they log in to the QRadar® Console that the tab or the contents of an app is not visible in the user interface. The procedures outlined in this article explore common issues with apps not starting or in an error state and how to resolved them. | All Version(s) | QRadar Apps |
| 2022/06/29 | IBM QRadar Network Security firmware update 5.5.0.7 readme | IBM QRadar Network Security firmware version 5.5.0.7, a firmware update for the XGS NGIPS platform, includes the following defect fixes to the IBM QRadar Network Security firmware Version 5.5.0.6. Additionally, this technote includes compatibility, installation, and other getting-started information. | All Version(s) | ATS-Infrasec->Network XGS |
| 2020/11/26 | IBM QRadar Network Security firmware update 5.4.0.12 readme | IBM QRadar Network Security firmware version 5.4.0.12, a firmware update for the XGS NGIPS platform, includes the following defect fixes to the IBM QRadar Network Security firmware Version 5.4.0.11. Additionally, this technote includes compatibility, installation, and other getting-started information. | All Version(s) | ATS-Infrasec->Network XGS |
| 2020/11/26 | Downloading IBM QRadar V7.4.2 | This document describes how to use the IBM Passport Advantage website to download and assemble the IBM® QRadar® V7.4.2 family of products. | 7.4.2 | Install |
| 2020/11/05 | Does QRadar support LVM file system storage expansion? | Does QRadar® support LVM file system storage expansion? | All Version(s) | Admin Tasks |
| 2020/10/27 | QRadar: Auto update for 21 October 2020 can cause service issues during a 7.4.x software upgrade (APAR IJ28895) | QRadar® 7.3.x administrators who received the QRadar Weekly Auto Update on 21 October 2020 can experience a hostcontext issue where services do not start as expected after they upgrade to QRadar 7.4.x. | 7.3.0;7.3.1;7.3.2;7.3.3 | Upgrade |
| 2021/10/07 | QRadar: Data Gateway and Event Collector Hardware Capabilities EPS/FPM Threshold enforcement | QRadar® 7.4.0 and later includes a performance change to prevent Event Collector (15xx) and Data Gateway (7000) appliances from becoming overwhelmed by incoming event data. A new throttle was introduced to protect appliances based on the available CPUs and threads of the hardware. Administrators who find themselves constantly falling behind or dropping events, might need to increase their hardware capabilities or tune the software parameters on their Event Collectors or Data Gateways. | 7.4.0;7.4.1;7.4.2 | Performance |
| 2021/05/14 | QRadar: How to migrate applications from app framework v1 to v2 | A new version of the QRadar® application framework is available for development teams. Application developers can review and complete the steps outlined in this article to migrate your apps to application framework version 2. | All Version(s) | QRadar Apps |
| 2022/07/25 | QRadar: Applications, CentOS 6, and Python 2 End Of Support | This technical note outlines application changes for QRadar administrators and developers in upcoming software releases. If you are an administrator or application developer, this article outlines end of support for Python 2 and changes for CentOS and Red Hat versions for QRadar applications. | 7.3.3;7.4.1;7.4.2 | QRadar Apps |
| 2020/11/04 | QRadar: Data collection for multi-tenant deployments | As a managed security service provider (MSSP), is there guidance for adding event collection within a tenant's infrastructure? | All Version(s) | DLC |
| 2020/11/12 | QRadar: Offense state after upgrade | After an upgrade, do offenses go into the Inactive state? | All Version(s) | Offenses |
| 2021/06/17 | QRadar: The Console UI is unavailable after SSL certificate installation | The QRadar® GUI fails to load due to an invalid certificate installation preventing HTTPd from starting. To install a custom certificate in QRadar®, the /opt/qradar/bin/install-ssl-cert.sh script must be run, but as the certificate is invalid, it fails with "ERROR: Failed to restart httpd service". | All Version(s) | Deployment |
| 2020/11/12 | QRadar: Difference between the default X-Force threat intelligence feeds and those provided by the Threat Intelligence app | What is the difference between the default X-Force threat intelligence feeds and those provided by the Threat Intelligence app? | 7.3.0;7.3.1;7.3.2;7.3.3;7.4.0;7.4.1 | Admin Tasks |
| 2020/11/12 | QRadar: Can an on-premise QRadar license be transferred to a QRadar on Cloud (QRoC) deployment? | Can an on-premise QRadar® license be transferred to a Qradar on Cloud (QRoC) deployment? | All Version(s) | Admin Tasks |
| 2020/11/12 | QRadar: Anomaly Detection Engine (ADE) and Custom Rule Engine (CRE) log sources in 'Error' state | Why do the Anomaly Detection Engine (ADE) and Custom Rule Engine (CRE) log sources go into an Error state? If the CRE log source is in an Error state, does that mean the CRE is not functional? | All Version(s) | Log Source |
| 2020/11/13 | QRadar: What's new in app framework SDK V2.0.0 | The QRadar App Framework SDK provides utilities to develop, package, and deploy an application for QRadar. | 7.3.3;7.4.1;7.4.2 | QRadar Apps |
| 2021/01/12 | QRadar: WinCollect log source fails to be created automatically after a new installation | A new managed WinCollect agent is installed by using the command line. The command includes options to create the log sources automatically. The agent is installed in the Windows® server, but the log sources are not automatically created in QRadar®. | All Version(s) | QRadar Network Insights |
| 2021/01/05 | QRadar: WHOIS lookup not working | WHOIS is an internet record listing that identifies who owns a domain and how to contact the domain owners. QRadar® has a WHOIS Lookup tool that can be used to pull the domain, server name, and IP information. You can use the WHOIS Lookup by: Right-click an IP address in Log Activity. Select More Options > Information > WHOIS Lookup:     Results The tool is not returning any information. | All Version(s) | QRadar Apps |
| 2020/11/18 | QRadar: How to find the User Base and Group Base DN information when using LDAP | The purpose of this article is to help the administrator to find the User Base and Group Base DN information required to configure LDAP authentication in QRadar®. These steps can be run from any member server on the Windows® domain with the Remote Server Administration Tools (RSAT) installed on its local machine. | All Version(s) | Admin Tasks |
| 2020/12/22 | QRadar: Restoring a configuration results in static routes being removed | Why are the static routes being deleted when I run a configuration restore? | 7.3.2;7.3.3;7.4.0;7.4.1 | Admin Tasks |
| 2020/12/10 | QRadar: How to configure OKTA as Identity Provider (IdP) for local authentication | The purpose of this article is to help the administrator to configure OKTA as Identity Provider by using SAML 2.0 local authentication in QRadar®. | All Version(s) | Admin Tasks |
| 2020/11/20 | QFlow service can stop processing flows and swap memory continually grows until qflow service is restarted (APAR IJ29315) | The QRadar® QFlow process can stop receiving and processing flows from some flow sources. When the issue occurs, it causes the received packet count to drop and the swap memory usage to grow continually until the QFlow service is restarted as described in APAR IJ29315. This technical note provides a utility for administrators that can monitor and restart the QFlow service when swap memory grows to prevent administrators from needing to intervene while this issue is reviewed. | 7.4.1 | Flow Source |
| 2021/01/12 | QRadar: Tunnel services in version 7.4.x | What tunnel services exist in QRadar® 7.4.x? | 7.4.0;7.4.1;7.4.2 | Admin Tasks |
| 2020/12/03 | QRadar: Log Source Management: Expected Protocol Not Available For Custom Log Source | My custom Log Source does not have an expected protocol available as a protocol option in Log Source Management app: | All Version(s) | Admin Tasks |
| 2021/06/11 | QRadar: How to configure Microsoft Active Directory Federation Services as Identity Provider (IdP) for User Attribute authentication | The purpose of this article is to help the administrator to configure Microsoft® Active Directory Federation Services (Microsoft® AD FS) as Identity Provider by using SAML 2.0 "User Attributes" authentication in QRadar®. The instructions in this technote apply only when SAML with "User Attributes" is used for authentication. | All Version(s) | Admin Tasks |
| 2021/09/22 | QRadar: Patch update failed with error "Patch pretest 'Validate deployment hostnames' failed. (validate_hostname.sh)" | During a QRadar® upgrade, the patch fails on the pre-test stage with the error: [INFO](testmode) Running pretest 7/11: Validate deployment hostnames ERROR: The hostnames in the deployment failed validation. Patch pretest 'Validate deployment hostnames' failed. (validate_hostname.sh) | All Version(s) | Upgrade |
| 2022/07/07 | QRadar: About event retention buckets | What are retention buckets and retention policies for administrators who are responsible for managing data storage in QRadar? | All Version(s) | Admin Tasks |
| 2020/12/08 | QRadar OnCloud: How to Add System Notification Widget to My Dashboard? | On-Premise, it is possible to add System Notifications widget to a dashboard. I cannot find the same for the Qradar On Cloud dashboard. How can I add the widget to the dashboard?  When I try to add the widget, I cannot find System Notifications in the list.  | All Version(s) | Dashboard |
| 2020/12/14 | QRadar: User Management: Users who have not logged in to QRadar within a specified period. | How do you generate a report on all users who have not logged in to the QRadar® console within a specified period? | All Version(s) | Admin Tasks |
| 2020/12/11 | QRadar: Why is my browser showing a notification "There is a problem with this website's security certificate" | While attempting to log in to the QRadar® Console, a message is displayed, "There is a problem with this website's security certificate. The security certificate presented by this website was not issued by a trusted certificate authority." | All Version(s) | Admin Tasks |
| 2020/12/16 | QRadar: MSRPC protocol can increase CPU utilization on Microsoft Windows Servers (APAR IJ29923) | Administrators with the latest version of the MSRPC protocol from 9 December 2020 weekly auto update can experience increased CPU utilization for the EventLog service under svchosts.exe on their Windows Servers. Over time, this issue can lead to instability as reported in APAR IJ29923. QRadar Support recommends administrators install an updated Microsoft Security Event Log over MSRPC protocol (PROTOCOL-WindowsEventRPC) version to avoid this reported issue. | All Version(s) | Performance |
| 2021/12/16 | Happy holidays from QRadar Support! | Happy holidays from QRadar Support! | All Version(s) | Admin Tasks |
| 2020/12/27 | QRadar: Job for snmpd.service failed because the control process exited | Is the Simple Network Management Protocol (SNMP) daemon state supposed to be failed? The following command displays the SNMP daemon status as failed: systemctl status snmpd snmpd.service – Simple Network Management Protocol (SNMP) Daemon. Loaded: loaded (/usr/lib/systemd/system/snmpd.service; enabled; vendor preset: disabled) Drop-In: /etc/systemd/system/snmpd.service.d └─qradar.conf Active: failed (Result: exit-code) since Thu 2020-12-17 15:13:52 EST; 34min ago <Date and Time> <IP> systemd[1]: Starting Simple Network Management Protocol (SNMP) Daemon…. <Date and Time> <IP> snmpd_precheck.sh[2836]: Failed to start, LINUX_AGENT_SNMP_ENABLED is disabled in nva.conf. <Date and Time> <IP> snmpd_precheck.sh[2836]: To enable it, set LINUX_AGENT_SNMP_ENABLED=yes <Date and Time> <IP> systemd[1]: snmpd.service: control process exited, code=exited status=1 <Date and Time> <IP> systemd[1]: Failed to start Simple Network Management Protocol (SNMP) Daemon.. <Date and Time> <IP> systemd[1]: Unit snmpd.service entered failed state. <Date and Time> <IP> systemd[1]: snmpd.service failed. In /var/log/qradar.log, you see errors such as: ErrorStream snmpd: Job for snmpd.service failed because the control process exited with error code | All Version(s) | Log Activity |
| 2021/02/09 | UPDATED: A QRadar deploy changes on 31 December 2020 can impact product functionality | An update is available for administrators for to run a single-line command on the QRadar Console appliance to resolve this issue. All administrators are encouraged to complete the workaround documented in this technical note, even if you received an updated JAR file from QRadar Support. The all_servers utility allows the QRadar Console to apply this change to all appliances in the deployment. These instructions were recently updated to include a command apply a license fix to Disconnected Log Collector appliances. | All Version(s) | Deployment |
| 2021/01/04 | QRadar: Auto update now available for the 31 December 2020 "Waiting for license" issue (build 1609491687) | The QRadar® development team has issued a new auto update for all QRadar Consoles installed with V7.3.0 or later. The latest auto update bundle (build 1609491687) includes the one-line command for the 30 December 2020 "Waiting for license" and runs automatically on the QRadar Console during the auto update installation. Administrators can check for the latest auto update to have the license fix applied. This auto update release allows administrators without Console root access to apply the license fix to appliances with the 'Get New Updates' button in the user interface. | All Version(s) | Auto Update |
| 2021/01/08 | QRadar: Failure to add Data Gateway to QRadar on Cloud (QRoC) Console | A Data Gateway (DG) cannot be added to a QRoC Console as the script to do so fails.  | All Version(s) | Deployment |
| 2021/01/29 | QRadar: 31 December License and event processing issue report (APAR IJ30161) | This technical note is intended to provide more context and information about the 31 December 2020 license issue (APAR IJ30161) and address frequently asked questions for administrators.  | All Version(s) | Deployment |
| 2021/03/15 | QRadar: Network Address Translation (NAT) in QRadar deployments | What is the functionality of NAT in QRadar® deployments? | All Version(s) | Deployment |
| 2021/04/08 | QRadar: Managed Host connectivity fails due to an unknown network device translating the connection | A Managed Host connection fails to be established from the Console due to a NAT configuration translating the connection and no NAT Group is configured. The addition process and tunnel connection may fail in certain scenarios. | All Version(s) | Deployment |
| 2021/08/24 | QRadar: Office365 log source fails to start collecting events because a valid token can't be acquired | Microsoft® Office365® log source fails to start collecting events to QRadar® because a valid token can't be acquired. | All Version(s) | Log Activity |
| 2021/01/21 | QRadar: Backups removed by the retention period | Why are some backups not removed by the backup retention period? | All Version(s) | Admin Tasks |
| 2022/04/08 | QRadar®: How to enable Debug logging for WinCollect | This article shows you how to enable debug level logging for WinCollect. | All Version(s) | WinCollect |
| 2021/01/28 | QRadar: Managed WinCollect agent fails to get configuration updates with error: msg=Register with configuration server failed — The authentication information presented to the server was rejected — will try again later | Changes made to the configuration of the managed WinCollect agent and its log sources are not being applied to the configuration of the agent installed on the Windows computer.     | All Version(s) | WinCollect |
| 2021/12/15 | QRadar: How to troubleshoot peak Events Per Second | Measuring event rate in QRadar is one of the most important metrics. Events Per Second (EPS) is where the license is applied. The first place were raw events are processes is ecs-ec-ingress. The EPS rate is most important to understand whether a system is licensed properly and if it is getting the proper rate for the hardware capacity. | 7.3.3;7.4.0;7.4.1;7.4.2;7.4.3 | Admin Tasks |
| 2022/07/01 | QRadar: Events fail to show in the Log Activity tab after pointing an Event Collector to a different Event Processor | You might find that after an Event Collector (EC) connection is modified to point to a different Event Processor (EP), the events from that EC stop showing in the Log Activity tab.  | 7.4.0;7.4.1;7.4.2;7.4.3;7.5.0 | Deployment |
| 2021/02/04 | QRadar: Event matching multiple routing rules | How is an event processed if it matches more than one routing rule? | All Version(s) | Admin Tasks |
| 2021/06/04 | QRadar: Resetting Autoupdates when the daily download shows no activity | Administrators sometimes see situations where an auto update does not download and install a daily auto update bundle. Under these issues, autoupdates might need to be reset. | All Version(s) | Admin Tasks |
| 2021/02/16 | QRadar: Log Activity search shows private IP addresses as remote in the direction field | When you run a search in Log Activity, you see the private IP addresses are classified as remote in the direction field. For example, in "L2R", the issue could happen with both source and destination. | All Version(s) | QRadar Network Insights |
| 2021/05/19 | QRadar: License consumption and forwarding events with routing rules | According to QRadar documentation, when you use the Forwarding option in Routing Rules, the events are processed by the Custom Rules Engine. This could cause questions about how the license is used, such as, do you consume your license when you forward events?  This article provides an answer to that question. | All Version(s) | Admin Tasks |
| 2021/05/18 | WinCollect: Mounting SFS displays "wrong fs type, bad option, bad superblock on /dev/loop2" | An error is displayed when trying to mount .sfs file during WinCollect upgrade in the Console similar to: wrong fs type, bad option, bad superblock on /dev/loop2 | All Version(s) | WinCollect |
| 2021/02/15 | QRadar: Unable to readd managed host due to error "No connection to tomcat". | A managed host cannot be readded after successfully being removed while being offline or unreachable (UNKNOWN state). The addition process fails when the managed host tries to connect to Tomcat. | All Version(s) | Deployment |
| 2021/01/28 | Adding Pulse Dashboards via a QRadar App | With Pulse being QRadar's new dashboarding platform, we suggest that 3rd party apps create dashboards in pulse rather than in the dashboard tab. There are no APIs to introduce a new dashboard but we have a method using reference sets to push the search and configuration of a new dashboard into pulse. | 7.3.3 | QRadar Apps |
| 2021/02/04 | QRadar: How to set up a report to identify which Log Sources trigger Syslog event timeout message | Configuring "Syslog event timeout" for each type of log source is not possible. However, you can identify the log sources that are not sending data by creating a daily report that you can configure. | All Version(s) | Log Source |
| 2021/02/04 | WinCollect installations and support for QRadar Community Edition | What is the support policy for users of QRadar® Community Edition® (CE) and WinCollect®? | 7.3.3;7.4.2 | WinCollect |
| 2022/01/31 | QRadar: Reference Set Management takes a very long time load when opened, often leading to Tomcat restarting | In QRadar® 7.4.0 to 7.4.3, Reference Set Management or the Reference Data Management app takes a long time to load. This loading can take as little as 2 minutes, and as long as 30 minutes to complete. It can be accompanied with Tomcat crashing. | 7.4.0;7.4.1;7.4.2;7.4.3 | Performance |
| 2021/02/22 | QRadar: Configuring LDAP authentication with SSL option fails with a certificate pinning error | When setting up LDAP authentication using Active Directory, using the Test Connection option causes an SSL handshake exception for connections done via LDAPS. | 7.3.3;7.4.0;7.4.1;7.4.2 | Admin Tasks |
| 2021/02/22 | QRadar: LDAPS based log-in fails with a generic error | When a user logs in into a QRadar console that is set up with LDAPS based authentication, the log in fails with a generic error. | 7.3.3;7.4.0;7.4.1;7.4.2 | Admin Tasks |
| 2021/04/01 | QRadar: Migration from GlusterFS to Distibuted Replication Block Device on Event Collector terminates due to insufficient space |   The QRadar upgrade to version 7.4.2 requires you to run a migration script on the console. This script migrates the High Availability file system from GlusterFS to Distributed Replication Block Device on all Event Collectors in your deployment: /opt/qradar/ha/bin/glusterfs_migration_manager-<script_version>.bin In some scenarios, the script terminates due to insufficient space. | 7.4.2 | Rules |
| 2021/02/12 | QRadar: Flash notices and critical support communications |  Why is it important to subscribe to notifications and critical emails for my product? | All Version(s) | Admin Tasks |
| 2021/04/05 | QRadar: Steps to migrate from GlusterFS to Distibuted Replication Block Device on Event Collector(s) using the migration script | If the QRadar® 7.4.2 upgrade detects Event Collectors (in HA or standalone) in your deployment, the upgrade fails. You must run on the Console a migration script for QRadar 7.3.2 Fix Pack 3 or later before you upgrade to QRadar 7.4.2. This article documents the steps required to: A. Download the script from IBM Fix Central. B. Extract and copy the script on the Console and Event Collectors. C. Run the script to get the file system migrated. | 7.4.2 | Upgrade |
| 2021/02/16 | QRadar: WinCollect agent fails to send events after a WinCollect destination configuration update or install | When you configure a log source that uses a WinCollect destination, the WinCollect agent does not send any event. | All Version(s) | QRadar Network Insights |
| 2021/03/15 | QRadar: Migrating an App Host from one deployment to another | This article describes migrating data from an older QRadar App Host to a new App Host that uses the existing IP address or hostname. The Console and managed host appliances are not impacted. The instruction in the article is not intended for High Availability appliances. | 7.3.3;7.4.1;7.4.2 | QRadar Apps |
| 2021/03/04 | QRadar: Notification "The matcher for the following Regex has been disabled due to excessive backtracking" | In the QRadar® console, the user receives a notification stating: "The matcher for the following Regex has been disabled due to excessive backtracking," including a short string of regex characters.   For example: The matcher for the following Regex has been disabled due to excessive backtracking: 'Domain=(.*?)\\t' | All Version(s) | Performance |
| 2021/03/09 | QRadar: Routing rule failed to drop events based on Event ID | QRadar continues to process specific events after configured a routing rule to drop them, based on EventIDs. | All Version(s) | QRadar Network Insights |
| 2021/04/30 | QRadar: Test Connection to a LDAP Server on a Windows Domain Controller fails | You are trying to configure the Authentication module for LDAP using a Windows Domain Controller as the Authentication Server. | 7.4.0;7.4.1;7.4.2 | Admin Tasks |
| 2021/04/06 | QRadar: Upgrades can fail for hosts that contain case sensitivity of hostnames (APAR IJ30763) | Administrators can experience an issue where upgrades from QRadar 7.3.2 patch 2 or later fail when the hostname for an appliance contains upper case characters. Uppercase hostnames that are not lowercase can cause issues with the Application Framework failing. This technical note is intended to provide more context and information about APAR IJ30763. It also explains how to identify the issue before opening a case.   | 7.3.2;7.3.3;7.4.0;7.4.1;7.4.2 | Deployment |
| 2022/07/25 | QRadar®: How to create a sAN certificate for a TLS Syslog integration | This doc helps you create a self-signed Subject Alternative Names (sAN) cert with a private key for devices such as Palo Alto Cortex XDR. This doc is intended as an example how it could work, as organizations have their own PKI requirements and standards, we're unable to give a "one-size-fits-all" example. | All Version(s) | Log Source |
| 2021/03/23 | QRadar WinCollect: How to use Microsoft Event Viewer to create an XPath Query | The Microsoft® Event Viewer can be used to create an XPath query.  An XPath query allows administrators to explicitly include or exclude specific events. An XPath query can also be used for instances where you have applications that require custom logging of events. | 7.3.3;7.4.0;7.4.1;7.4.2 | WinCollect |
| 2021/05/07 | QRadar: Understanding NAT Groups and implementation scenarios | How do NAT Groups work in QRadar®? | All Version(s) | Deployment |
| 2021/03/15 | QRadar: SSH to host fails with error "No ECDSA host key is known for <Remote Host IP> and you have requested strict checking" | SSH and any application that uses SSH to establish connections such as SCP and RSYNC fail to connect to an unmanaged QRadar® appliance. This issue affects procedures such as copying QRadar® SFS files to patch a host to match the Console's version before adding the appliance to the deployment.   | 7.4.2 | Deployment |
| 2021/05/07 | QRadar: How to add a managed host reachable through a different IP address | The purpose of this article is to help administrators to configure QRadar® NAT Groups to add a managed host reachable through NAT. | All Version(s) | Deployment |
| 2021/04/27 | QRadar®: Troubleshooting unknown and stored events in McAfee ePo v5.10 | After integrated McAfee ePo v5.10 via TLS Syslog, many of the events are Unknown and have low-level category Stored. How to identify supported McAfee EPO events What if I receive a "McAfee ePolicy Orchestrator Unknown" event? Unsupported event types | All Version(s) | Log Source |
| 2021/03/03 | QRadar connections were dropped by the event pipeline | QRadar displaying notification "connections were dropped by the event pipeline". | 7.4.2 | Log Source |
| 2021/06/02 | QRadar Performance and what causes slow searches | What is a slow search? | All Version(s) | Ariel |
| 2021/03/15 | Configure NAT Groups using the QRadar Console's Public IP address | The purpose of this article is to help administrators to configure QRadar® NAT Groups when the Console must be reachable through a Public IP. | All Version(s) | Deployment |
| 2021/05/07 | QRadar: How to add a managed host to an existing NAT Group for private IP communication | The purpose of this article is to help administrators to configure QRadar® NAT Groups when the Console is in a different NAT Group, and a managed host is reachable only through a Private IP. | All Version(s) | Deployment |
| 2021/05/25 | QRadar: How to check Distributed Replication Block Device status on an HA setup | Distributed Replicated Block Device (DRBD) is an open source distribution for replicated storage on the Linux platform. DRBD layers logical block devices over existing logical block devices on participating cluster nodes. Writes to the primary node are transferred to the lower-level block device and simultaneously propagated to the secondary node. When HA is enabled, the /store file system on the QRadar appliance peers (primary and secondary) is replicated using the drbd feature. Every write request to /store, is replicated and written to the secondary peer node in real time, and then the write request "completes" and control is passed back to the Linux kernel. This is called a "synchronous mode" replication. This disk replication is run over the management interface (normally eth0) unless the system is configured with a crossover connection using another LAN interface. When a node is detected to be out of sync, data is automatically synchronized from the other node. | All Version(s) | High Availability |
| 2021/06/16 | QRadar: Unable to pull certificate for Check Point 80.30 and later: Opsec error. rc=-1 err=-100 General error in Certificate Authority | When trying to integrate a Check Point v80.30 and later using Opsec/LEA, you are unable to pull the certificate from the Check Point device, and an error is displayed: Opsec error. rc=-1 err=-100 General error in Certificate Authority | All Version(s) | Log Source |
| 2021/03/30 | QRadar: Login page does not show any content | QRadar® login page does not show any content even though all relevant QRadar services are up and running including httpd and tomcat. | All Version(s) | Dashboard |
| 2021/05/06 | QRadar®: How to enable Debug logging for WinCollect on the QRadar managed host | Enabling debug logging on QRadar for Wincollect. | All Version(s) | WinCollect |
| 2022/04/11 | QRadar: Log source configuration and performance support policy | This article informs administrators about QRadar® Support policies. QRadar Support assists administrators to investigate and correct software defects related to log source configurations, such as error messages, documentation questions about a configuration, DSM performance, or troubleshooting. This document outlines out-of-scope work for log source configuration cases and the responsibilities of the QRadar administrator.  | All Version(s) | Admin Tasks |
| 2021/06/08 | QRadar: Undocumented protocol cases and support policies | This article informs administrators about QRadar® Support policies. QRadar Support assists administrators to investigate and correct software defects related to undocumented protocols or log source configurations where users deviate from the DSM Configuration Guide. This document outlines out-of-scope work for undocumented protocol cases and the responsibilities of the QRadar administrator.  | All Version(s) | Admin Tasks |
| 2022/04/11 | QRadar: XPath issues and support policies | This article informs administrators about QRadar® Support policies related to WinCollect XPath queries. XPath queries are a feature in WinCollect, which allows administrators to collect data with XML queries from the Microsoft Event Viewer or filter data retrieved by WinCollect. This document outlines out-of-scope work for XPath query cases and the responsibilities of the QRadar administrator.  | All Version(s) | Admin Tasks |
| 2021/06/08 | QRadar: Custom Actions Script cases and support policies | This article informs administrators about QRadar® Support policies. QRadar Support assists administrators to investigate software errors or defects related to custom actions. This document outlines out-of-scope work for Custom Actions Script cases and the responsibilities of the QRadar administrator.  | All Version(s) | Admin Tasks |
| 2022/03/02 | QRadar: Search and Advanced search (AQL) case support policies | This article informs administrators about QRadar® Support policies. QRadar Support assists administrators to investigate and correct software defects-related to Searches or Ariel Query Language (AQL) such as error messages, documentation questions, or troubleshooting. This document outlines out-of-scope work for Search and Advanced Searches (AQL) cases and the responsibilities of the QRadar administrator.  | All Version(s) | Admin Tasks |
| 2021/06/08 | QRadar: Regular expression (regex) cases and support policies | This article informs administrators about QRadar® Support policies. QRadar Support assists administrators to investigate and correct software defects related to regular expression assistance. This document outlines out-of-scope cases for QRadar users.  | All Version(s) | Admin Tasks |
| 2021/06/18 | QRadar: Universal Cloud REST API protocol cases and support policies | This article informs administrators about QRadar® Support policies. The Universal REST API is designed to enable security teams to ingest data more easily from a wide range of REST API cloud-based applications and services for enhanced visibility. To address this requirement, the Universal REST API includes a Universal Cloud REST API Protocol. The Universal Cloud REST API enables administrators to create Log Sources for the acquisition of data from REST API compatible data sources that are not currently supported. | All Version(s) | Admin Tasks |
| 2021/06/29 | QRadar: DSM Editor and custom log source cases and support policies | This article informs administrators about QRadar® Support policies related to Custom Log Source Types created that use the DSM Editor or through legacy XML extensions. For Log Sources that do not have an official DSM, use a custom Log Source type to integrate Log Sources. A Log Source extension (also known as a device extension) is then applied to the custom Log Source type to provide the logic for parsing the logs. The Log Source extension is based on Java™ regular expressions and can be used against any protocol type, such as syslog, JDBC, and Log File. Values can be extracted from the logs and mapped to all common fields within IBM® QRadar®. | All Version(s) | Admin Tasks |
| 2021/06/29 | QRadar: Custom TLS Syslog certificate cases and support policies | This article informs administrators about QRadar® Support policies related to custom TLS Syslog certificates. This document outlines out-of-scope cases for custom TLS certificates and the responsibilities of the QRadar administrator.  | All Version(s) | Admin Tasks |
| 2021/06/16 | QRadar: Custom email notifications cases and support policies | This article informs administrators about QRadar® Support policies. Customers can set up rule responses to send email alerts on Events, Flows, and Offenses. When you configure a rule response, administrators can choose the default template or a custom template. The custom template is modified by the administrator by editing the alert-config.xml file. | All Version(s) | Admin Tasks |
| 2021/06/29 | QRadar: Compliance issues, audits and support policies | This article informs administrators about QRadar® Support policies. This document outlines out-of-scope work for compliance cases and the responsibilities of the QRadar administrator.  | All Version(s) | Admin Tasks |
| 2022/01/07 | QRadar: Third-party applications and support policies | In certain instances, QRadar support might receive cases to investigate third-party applications developed by IBM Business Partners. This document outlines out-of-scope work for third-party application cases and the responsibilities of the QRadar administrator.  | All Version(s) | QRadar Apps |
| 2021/06/18 | QRadar: Customer developed applications and support policies | Can I create custom applications for QRadar Console, and are they supported? This document outlines out-of-scope work for customer created applications cases and the responsibilities of the QRadar administrator.  | All Version(s) | QRadar Apps |
| 2021/06/17 | QRadar: IBM application cases and support policies | This document outlines out-of-scope work for support cases related to IBM® Applications cases and the responsibilities of the QRadar administrator.  | All Version(s) | QRadar Apps |
| 2021/06/29 | QRadar: Forum supported applications and case policies | Which applications are provided by IBM but only supported through the IBM® forums? This document outlines out-of-scope work for forum-supported application cases and the responsibilities of the QRadar® administrator.  | All Version(s) | QRadar Apps |
| 2021/06/28 | QRadar: Threat Intelligence application third-party feeds and support policies | Does IBM® support Threat Intelligence application third-party feeds? This document outlines out-of-scope work for the Threat Intelligence application third-party feed cases and the responsibilities of the QRadar® administrator.  | All Version(s) | QRadar Apps |
| 2021/06/29 | QRadar: Monitoring application installations and support policies | Does IBM® Support monitor application installations and uninstallations? This document outlines out-of-scope work for monitoring application installation or uninstallation cases and the responsibilities of the QRadar® administrator.  | All Version(s) | QRadar Apps |
| 2021/06/17 | QRadar: App Host appliance requirements and support policies | This document outlines out-of-scope work App Host appliance support cases and the responsibilities of the QRadar administrator.  | All Version(s) | QRadar Apps |
| 2021/06/18 | QRadar: Cloud infrastructure apps and support policies | Does QRadar Support troubleshoot cloud infrastructure issues for applications? | All Version(s) | QRadar Apps |
| 2021/06/29 | QRadar: How to questions | In certain instances, administrators might ask QRadar® Support about how to questions. This document outlines out-of-scope work for how to questions on apps cases and the responsibilities of the QRadar administrator.  | All Version(s) | Admin Tasks |
| 2022/07/26 | QRadar Configuration advice, best practices endorsements and support policies | This article informs administrators about QRadar® Support policies and outlines out-of-scope work on custom configurations, best practices, and responsibilities of the QRadar administrator.  | All Version(s) | Admin Tasks |
| 2021/06/16 | QRadar:Third-party software and case policies | This article informs administrators about QRadar® Support policies. Third-party software such as RPM packages and utilities not tested by IBM QRadar can affect QRadar functionality, upgrades, or the ability for the software to collect data. This document outlines the use, support policy, and responsibilities of the administrators for third-party software.  | All Version(s) | Admin Tasks |
| 2021/06/16 | QRadar: Walk-through requests and case policies | This article informs administrators about QRadar® Support policies. QRadar Support assists administrators to investigate and correct software defects related to Log Source configurations, such as error messages, documentation questions about a configuration, or troubleshooting. This document outlines out-of-scope work for walk-through requests cases and the responsibilities of the QRadar administrator.  | All Version(s) | Admin Tasks |
| 2021/06/17 | QRadar: Non-QRadar administrative issues and case polices | This article informs administrators about QRadar® Support policies. This document outlines out-of-scope work for non-QRadar administrative issues, such as support tools or getting updates from Fix central.  | All Version(s) | Admin Tasks |
| 2021/04/16 | Important: A critical issue has been identified in /opt/qradar/bin/qchange_netsetup (IJ31239) | QRadar® development identified a defect in the product where running the qchange_netsetup utility can cause critical configuration issues on appliances. Administrators with QRadar® V7.4.1 or earlier are instructed to confirm information in qradar_netsetup.log before you complete any network changes that use the /opt/qradar/bin/qchange_netsetup utility. | 7.2.8;7.3.0;7.3.1;7.3.2;7.3.3;7.4.0;7.4.1 | Deployment |
| 2021/12/01 | QRadar: Detached App Host upgrade can hang on 'Applying presql script' as described in APAR IJ31253 | When patching a App Host that has been detached from the deployment, the installer can hang when 'Applying presql script' in the QRadar command line interface. Administrators who experience this issue can confirm the process ID for the IMQ service and apply the described workaround to continue the upgrade. It is critical that administrators do NOT attempt to reboot or force the installer to quit, but use the IMQ service instructions provided in this technical note to allow the App Host upgrade to continue. | 7.3.3;7.4.0;7.4.1;7.4.2 | Upgrade |
| 2021/06/21 | QRadar: Installs and server rebuild case policies | This article informs administrators about QRadar® Support policies and out-of-scope work for installations, reinstalls, or rebuilding appliances and the responsibilities of the QRadar administrator.  | All Version(s) | Admin Tasks |
| 2021/11/15 | QRadar: Architecture recommendations and support policies | This article informs administrators about QRadar® Support policies for cases related to architectural questions, such as appliance network location, interoperability with other security products, data integrations, unique storage considerations, or license sizing and scoping. This document outlines out-of-scope work for architecture cases and the responsibilities of the QRadar administrator.  | All Version(s) | Admin Tasks |
| 2021/06/29 | QRadar: Data Redundancy (DR) and support policies | This article informs administrators about QRadar® Support policies. Administrators who require data redundancy can receive support for cases where appliance data is managed by the IBM Data Synchronization app. This document outlines out-of-scope work for data redundancy (disaster recovery) cases and the responsibilities of the QRadar administrator.  | All Version(s) | Admin Tasks |
| 2021/06/29 | QRadar: Custom certificate creation and support policies | This article informs administrators about QRadar® Support policies and out-of-scope work for custom certificate creation for HTTPS or HTTPd certificate cases and the responsibilities of the QRadar administrator.  | All Version(s) | Log Source |
| 2021/06/25 | QRadar: Network issues and support policies | QRadar Support can assist administrators with network issues to confirm that appliances can communicate across the network and receive data as expected. This document outlines supported troubleshooting and out-of-scope work where network issues are due to external infrastructure, which must be resolved by the QRadar administrator.  | All Version(s) | Admin Tasks |
| 2021/05/18 | QRadar: Applications display offline mode or can fail to connect to external URLs due to an iptables rule | Administrators may experience connection issues with apps that need to communicate with external resources. This can lead to problems where these apps fail to function as intended or they may show stale information.  These apps include, but not limited to, QRadar Assistant, Threat Intelligence and Watson Advisor | All Version(s) | QRadar Apps |
| 2021/04/06 | QRadar: Migration from GlusterFS to Distributed Replication Block Device on Event Collector terminates due to bad hash calculation | QRadar® 7.4.2 upgrade requires administrators to run a migration script on the Console. This script migrates the High Availability file system from GlusterFS to Distributed Replication Block Device (DRBD®) on all Event Collectors (EC) in your deployment: /opt/qradar/ha/bin/glusterfs_migration_manager-<script_version>.bin In some scenarios, the required copy of the script is missing on the EC causing it to fail.  | 7.4.2 | Deployment |
| 2021/04/28 | QRadar Patch Fails for MD5 Checksum | During remote_copy_file the patch fail because of md5sum mismatch. Administrators can see an error displayed in the screen session Md5sums did not match. | 7.3.3;7.4.2 | Upgrade |
| 2021/06/29 | QRadar: Hardware migrations and support case policies | This article informs administrators about QRadar® Support policies. This document outlines out-of-scope work for hardware migration cases and the responsibilities of the QRadar administrator.  | All Version(s) | Admin Tasks |
| 2021/03/30 | QRadar: Migration from GlusterFS to Distibuted Replication Block Device on Event Collector terminates due to stale PID file | The QRadar® upgrade to version 7.4.2 requires you to run a migration script on the console. This script migrates the High Availability file system from GlusterFS to Distributed Replication Block Device on all Event Collectors in your deployment:   /opt/qradar/ha/bin/glusterfs_migration_manager-<script_version>.bin In some scenarios, the script terminates because the /var/run/glusterfs_migration.pid file exists (from a previous execution of the script) and it no longer points to a valid path on the /proc file-system because the older PID is not valid. | 7.4.2 | Upgrade |
| 2021/09/22 | Downloading IBM QRadar V7.4.3 | This document describes how to use the IBM Passport Advantage website to download and assemble the IBM® QRadar® V7.4.3 family of products. | 7.4.3 | Install |
| 2021/12/02 | QRadar: GlusterFS Migration Known Issues | The QRadar upgrade to V7.4.2 or later requires you to run a migration script on the Console appliance. This script migrates the High Availability (HA) file system from GlusterFS to Distributed Replication Block Device on all Event Collectors in your deployment (irrespective of whether they are currently part of an HA setup or not). This technical note is a landing page for several articles that document various issues that can be encountered when you run the migration script. If you are planning to migrate OR are at the initial stages of the migration, we suggest you review the checklist provided in this article. | 7.4.2;7.4.3 | Upgrade |
| 2021/06/28 | Manually uninstalling the analytics scoring workflow in QRadar | If you used the Extensions Management tool to uninstall the IBM QRadar Network Threat Analytics app, follow these steps to manually clean up the remnant data and workflows. | 7.4.2;and future releases | QRadar Apps |
| 2021/03/30 | Creating a Hello World App | Learn how to build QRadar apps with a simple Hello World App | All Version(s) | QRadar Apps |
| 2021/03/30 | Encryption Using the QPyLib Encdec Module | This tutorial will outline how you can use the QPyLib Encdec module to securely store your app's data. | All Version(s) | QRadar Apps |
| 2021/03/30 | Globalization of Application-Specific Content | Learn how to globalize application-specific content by using Python Babel, Flask Babel, and Jinja2 templates | All Version(s) | QRadar Apps |
| 2021/03/30 | Handling App Certificates | This tutorial will show how to package, load and use custom certificates in an IBM QRadar app. Following the process outlined in this tutorial will ensure that the app is able to correctly pick up certificates provided. Please note that this method only installs a certificate for a single app, to install certificates on a QRadar instance and to distribute them to all apps the certificates must be imported through QRadar. If you have already added the certificate to the QRadar host and imported it into the trusted CA certificate bundle then you do not need to do the following steps. | All Version(s) | QRadar Apps |
| 2021/03/30 | Installing NodeJS as a Source Dependency | This tutorial will outline how you can install NodeJS as a source dependency for your app; alongside replacing the default Flask webserver with a NodeJS Express server. | All Version(s) | QRadar Apps |
| 2021/03/30 | Installing the QRadar App SDK | This tutorial will show you how to install the QRadar App SDK. The IBM QRadar Application Framework SDK can be installed on Windows, Linux, or the MacOS operating system. | All Version(s) | QRadar Apps |
| 2021/03/30 | Performing Ariel Queries using QPyLib | In this tutorial you will create a simple app that can perform queries on QRadar using QPyLib. You'll see examples of the different ways you can perform a search using QPyLib and how to handle errors properly. | All Version(s) | QRadar Apps |
| 2021/03/30 | QJSLib – Javascript Library | The App Framework JavaScript library provides helper functions for common QRadar calls that you can integrate into your own scripts. | All Version(s) | QRadar Apps |
| 2021/03/30 | Replacing Flask with Gunicorn | This tutorial will outline how to replace Flask with Gunicorn as an alternative HTTP server. The app will be a simple hello world app. | All Version(s) | QRadar Apps |
| 2021/03/30 | Replacing Flask with NGINX | This tutorial will outline how to replace Flask with NGINX as an alternative HTTP server, using Supervisor configuration to handle running NGINX. NGINX is a more scalable and production suitable webserver than Flask – this may be suitable for an app that is expected to handle higher loads and more requests. | All Version(s) | QRadar Apps |
| 2021/03/30 | Running Commands as Root | This tutorial will outline how to run commands as the root (sudo) user at app startup. | All Version(s) | QRadar Apps |
| 2021/03/30 | Setting up Multitenancy with Apps | From QRadar 7.4.0+ the application framework now supports the concept of multitenancy. In order to achieve this we have split the installation process of an application into two parts and named them: 1) Creating a docker image and pushing it to the docker registry running on the console (this is known as the Application Definition) 2) Starting a docker container using an image stored in the docker registry (this is known as an Application Instance) For multitenancy from an application perspective you then have one Application Definition but can have multiple Application Instances which use that definition Application Instances also require the administrator to specify a security profile id. This is how multitenancy is achieved for Application Instances i.e. A user with an associated security profile will only be able to view instances of that application in their UI. | All Version(s) | QRadar Apps |
| 2021/03/30 | Using Named Services | This tutorial will outline how to create four different apps, each using named services. The four apps will each utilise a different configuration of named service. | All Version(s) | QRadar Apps |
| 2021/03/30 | App Authorization with QRadar | Apps use authorization service tokens to authorize access to QRadar resources. Configure authorization parameters in the authentication section of the manifest file. The only mandatory entry is for the requested_capabilities. When an application with this authorization parameter is installed via extension management the app will not be created until authorization is completed through the Application Assistant App. | All Version(s) | QRadar Apps |
| 2021/03/30 | App Memory Use Optimization | Tune the IBM QRadar Application Framework to optimize app memory usage. Use any of the following methods to help prevent your app from using an excessive amount of memory. Avoid allocating large amounts of memory by chunking (or staggering) the work into small memory footprints. Call for garbage collection when you're finished with code that uses large amounts of memory. | All Version(s) | QRadar Apps |
| 2021/03/30 | App Names, GUI Action Groups, and Page IDs | App names, GUI action groups, and page IDs are identifiers that IBM® QRadar® uses for QRadar products, GUI actions, and UI pages | All Version(s) | QRadar Apps |
| 2021/03/30 | Blueprints | QRadar apps run by default with Flask, allowing apps to use the concept of blueprints. From the Flask blueprints documentation. Flask uses a concept of blueprints for making application components and supporting common patterns within an application or across applications. Blueprints can greatly simplify how large applications work and provide a central means for Flask extensions to register operations on applications. A Blueprint object works similarly to a Flask application object, but it is not actually an application. Rather it is a blueprint of how to construct or extend an application. Blueprints allow modularization and reusability across the app Flask endpoints. Blueprints allow endpoint functionality to be grouped, reused, and collectively configured. Blueprints are not mandatory and app developers can choose not to use them, however it is recommended that apps that are not extremely simple make use of blueprints. | All Version(s) | QRadar Apps |
| 2021/03/30 | Environment Variables Type | Use the environment variables object type to define environment variables for your apps in your app's manifest file. The environment variables object is not an IBM® QRadar® application type. The following environment variables are set automatically by QRadar and are available to use in your app. | All Version(s) | QRadar Apps |
| 2021/03/30 | GUI Application Framework Fundamentals | QRadar GUI application framework apps are stand-alone web applications that are served from a docker container. | All Version(s) | QRadar Apps |
| 2021/03/30 | GUI Application Framework REST Endpoints | The key interface between lifecycle management of an app, during both its creation and running phases, is the QRadar GUI App Framework REST API endpoints. | All Version(s) | QRadar Apps |
| 2021/03/30 | Named Services | A named service is a feature that allows other apps and parts of the QRadar UI to interact with an app. These named services can fit a variety of use-cases, including: A background process exposing HTTP endpoints to query, such as a NodeJS express server. A background process that does work within an app container without exposing endpoints. Standard Flask endpoints grouped as a named service to allow them to be queried. This page will explain how an app can interact with named services, which QRadar UI elements can make use of named services, and some notes on best practices with named services. | All Version(s) | QRadar Apps |
| 2021/03/30 | Proxy Support | QRadar automatically exposes configured proxy information to apps in the form of environment variables injected at runtime. This allows apps to support any proxy that QRadar is configured with. | All Version(s) | QRadar Apps |
| 2021/03/30 | Sacrosanct Files | QRadar Apps have some files that are marked as sacrosanct – meaning that they cannot be overwritten or deleted by apps. If an app zip contains files at the designated paths the files supplied in the app zip will be ignored and the sacrosanct files will be kept. For example if an app zip contains a file that overwrites /bin/log_collector.py it will be ignored and the sacrosanct file will be kept instead. Please note that these sacrosanct checks happen when an app zip is extracted – be careful not to overwrite these important files at app install or runtime. | All Version(s) | QRadar Apps |
| 2021/03/30 | Secure Data Storage and Encryption | Securely storing app data is hugely important when developing an app. This documentation will outline how to safely store data in the context of a QRadar app. | All Version(s) | QRadar Apps |
| 2021/10/01 | Supervisor | QRadar Apps use Supervisor to manage processes. This system allows developers to provide configuration files to define how processes in apps should run. | All Version(s) | QRadar Apps |
| 2021/03/30 | App File Structure | An IBM® QRadar® app that you create is distributed within a compressed file. The Hello World sample app that is created when you set up your development environment is a basic template that you can use for your application. However, the application file structure can be more complex. | All Version(s) | QRadar Apps |
| 2021/03/30 | App Logs | App logs are stored in the /opt/app-root/store/log directory of your application's Docker container. | All Version(s) | QRadar Apps |
| 2021/04/08 | IBM QRadar Network Security firmware update 5.5.0.8 readme | IBM QRadar Network Security firmware version 5.5.0.8, a firmware update for the XGS NGIPS platform, includes the following defect fixes to the IBM QRadar Network Security firmware Version 5.5.0.7. Additionally, this technote includes compatibility, installation, and other getting-started information. | All Version(s) | ATS-Infrasec->Network XGS |
| 2021/04/08 | IBM QRadar Network Security firmware update 5.4.0.13 readme | IBM QRadar Network Security firmware version 5.4.0.13, a firmware update for the XGS NGIPS platform, includes the following defect fixes to the IBM QRadar Network Security firmware Version 5.4.0.12. Additionally, this technote includes compatibility, installation, and other getting-started information. | All Version(s) | ATS-Infrasec->Network XGS |
| 2021/03/30 | Using SQLite | This tutorial will outline how you can use SQLite3 in your QRadar App and follow best practices. QRadar Apps have built in support for SQLite – allowing SQLite to be used without requiring installation of extra packages. This tutorial uses a JSON configuration file to set Flask configuration options, while also using this Flask configuration to store database configuration (such as the DB name). | All Version(s) | QRadar Apps |
| 2021/06/28 | QRadar: Maintenance scenerios and support policies | Maintenance and custom modifications or general administrative tasks are not within the scope of QRadar Support. This article informs users about QRadar® Support policies related to maintenance, administration, or common tasks that are the responsibility of the QRadar user or administrator. | All Version(s) | Admin Tasks |
| 2022/06/25 | QRadar: Remove existing configuration on Data Gateway preventing to add it to QRadar on Cloud. | Data Gateways (DG) configuration files might end up partially configured, affecting the addition to a QRadar on Cloud deployment (QRoC). This technote provides the steps to "clean" these configurations to avoid rebuilding the Data Gateway. | All Version(s) | Deployment |
| 2022/06/01 | QRadar: Use Case Scenario: The accumulator has fallen behind. See Aggregated Data Management for details | IBM QRadar users might see several notifications about accumulator falling behind. Most commonly notifications such as these are seen: The accumulator has fallen behind. See Aggregated Data Management for details The accumulator was unable to aggregate all events/flows for this interval.   How can you resolve this issue when it is related to default EPS and FPS views?  | All Version(s) | Dashboard |
| 2021/05/10 | QRadar: User interface does not load correctly and displays incoherent text | QRadar user interface screen does not load correctly. Text is not displayed for some sections and might be incoherent for some other sections. | All Version(s) | Dashboard |
| 2021/04/30 | QRadar: How to identify a 'Software' install by appliance function | Administrators who see appliances listed in Admin > System and License Management interface as appliance type "Software" often ask how to identify the appliance type. When a software appliance is installed, the type is added in the hostcapabilities.xml file, which denotes the appliance type by a numeric ID. This technical note describes how to confirm the software type for a QRadar® appliance installed as "Software". | All Version(s) | Deployment |
| 2021/05/07 | QRadar: Implementing NAT connections with QRadar NAT Groups | QRadar® in non-NAT'ed environments uses the IP addresses of the Console, and the other managed hosts to establish connections. When a host is reachable through a different IP, this requires a Network Address Translation (NAT) configuration. When NAT is configured, the connections between the appliances must know: Which IP address to use and connect to. Which IP address to allow into the local firewall rules.  | All Version(s) | Deployment |
| 2021/04/16 | QRadar: Offense count associated with a rule in the Offense tab | What is the basis of the offense count shown against a rule in the QRadar® GUI's Offense tab? | All Version(s) | Offenses |
| 2021/04/22 | QRadar: Application error message when opening events | When opening any event in Log Activity, an "Application error" message is displayed. | All Version(s) | Log Activity |
| 2021/04/16 | QRadar: How to find whether the HTTP certificate being used by QRadar is a custom certificate or generated by the QRadar local Certificate Authority (CA) | QRadar® can use custom HTTP certificates (self-signed, internal CA signed, public CA/intermediate CA signed) OR those certificates generated by the local CA (by using the /opt/qradar/ca/bin/install_qradar_ssl_cert.sh script). How can administrators find if QRadar is using custom HTTP certificates or those generated by the local CA? | All Version(s) | Admin Tasks |
| 2021/04/12 | How to disable port 8413 from listening if not using Managed WinCollect in the WinCollect Configuration Server Protocol | To meet your organization's compliance standards, you might want to disable port 8413 from listening, which is a port opened by WinCollect. Some systems listen on port 8413 even if WinCollect is not being used.  Managed WinCollect is the only setup that uses port 8413, so if your system does not use it, you can disable the port. Some organizations wish to further harden their systems by blocking non-used ports such as this one.  Use the following procedure to disable this port. | All Version(s) | WinCollect |
| 2021/05/18 | QRadar: Lightweight Directory Access Protocol (LDAP or LDAP w/Active Directory) logins are slow or time out | Users report that logins are slow when using LDAP or LDAP with Active Directory authentication. Slow authentication or timeout issues to the user interface can indicate a configuration issue. This technical note guides administrators through common issues with slow authentication or timeout issues in the QRadar LDAP configuration. | All Version(s) | Admin Tasks |
| 2021/05/19 | QRadar: Rebuilding a new QRadar Network Insights appliance with QRadar 7.3.3 requires a Napatech firmware downgrade | Administrators who receive a new 6200, 6300, or 6400 QRadar Network Insights appliances might receive hardware provisioned with the latest version of QRadar. If the appliance requires installation of QRadar® Network Insights to version 7.3.3, the Napatech firmware needs to be flashed to support QRadar 7.3.3. This technical note advises customers how to use the qni733flashNapatech.sh utility for 1901, 1910, and 1920 QRadar Network Insights appliances. | 7.3.3 | QRadar Network Insights |
| 2021/05/13 | QRadar: Upgrading to UBA 4.1.0 can lead to aspects of the app not functioning properly | Under certain circumstances, customers upgrading to UBA 4.1.0 can experience issues where the app not to function properly due to a migration issue with the database. The upgrade issue is typically caused by data cleared out of the application. When this issue occurs, the user interface can display "Unable to get imports from database" or /opt/app-root/store/log/supervisord.log can display "UndefinedColumn" errors. | 7.4.2 | QRadar Apps |
| 2022/07/22 | QRadar: Unable to remove Event Processor with a Data Node attached to it, when data rebalancing is in progress | Unable to remove Event Processor with a Data Node attached to it, when data rebalancing is in progress. | All Version(s) | Deployment |
| 2021/06/03 | QRadar: Can I limit offense generation with Response Limiters? | Can I limit the number of offenses that are created from a Rule by configuring the Response Limiter? | All Version(s) | Rules |
| 2021/05/24 | QRadar: WinCollect and QRoC | This article is intended to put together information related to how WinCollect agents work with QRoC (QRadar on Cloud). | All Version(s) | QRadar Network Insights |
| 2021/05/19 | QRadar: How to create a passwordless SSH log in for log file protocol | Administrators might need to create a passwordless login on log sources when the passwords are long or when they are set to expire frequently. In some cases, it can result in logs being lost if the administrator is not aware that the password expired. | All Version(s) | Log Source |
| 2021/06/17 | QRadar: LDAP users with valid credentials cannot login due to error "Username and password supplied are not valid. Please try again" | Some users report that they can't log in when using LDAP, LDAPS, or LDAP with Active Directory authentication. Other users log in successfully. | All Version(s) | Admin Tasks |
| 2021/05/06 | QRadar: Common two-factor authentication questions | Does QRadar® support two-factor authentication (2FA) to authenticate users? | All Version(s) | Admin Tasks |
| 2021/09/21 | QRadar: How to validate downloads from IBM Fix Central are trusted and code signed | The files that you download from IBM Fix Central for IBM Security QRadar product are digitally signed. Administrators can use these instructions to verify the integrity of these files to ensure that they originated from IBM and not modified by external sources. | All Version(s) | Admin Tasks |
| 2021/10/14 | QRadar: Best practices when using the Content Management Tool to export custom data | The Content Management Tool (or CMT tool) is a CLI-based script that allows users to export or import custom content in a QRadar environment. Administrators can export rules, reports, dashboards, log sources, and custom event properties, and other data. There is a v1 version of the script that is available in all versions of QRadar, with a v2 version in 7.4.2 and later. This technote focuses only on CMT v1. | All Version(s) | Admin Tasks |
| 2021/05/20 | QRadar: Patch upgrade fails with error "sudo: parse error in /etc/sudoers near line xxx" | Patch upgrade fails to run due to bad characters in the /etc/sudoers file. | All Version(s) | Upgrade |
| 2021/05/17 | QRadar®: Office 365® RestAPI polling interval | What is the interval at which the request is made from the QRadar Event Collector to Microsoft® Office 365? Can I change the interval somehow? | All Version(s) | Log Source |
| 2021/06/02 | QRadar: In User Behavior Analytics app 4.1.0, the 'User details' view does not display User IDs after an import | A known issue is confirmed in User Behavior Analytics (UBA) version 4.1.0, where the User Import feature can duplicate users after an automatic poll. The issue can occur when an LDAP, Active Directory, or reference table import configuration is set up with automatic polling. If a user is duplicated during an automatic poll, the User Details screen might not show any user details or might display errors for user IDs that are duplicates.  | All Version(s) | QRadar Apps |
| 2021/05/24 | QRadar: Troubleshooting iptables issues | Errors in the iptables and ip6tables service might lead to issues such as adding managed hosts, applications not starting, or working as expected, deploy changes timing out, and patches failing after the pretests run. This article guides administrators through identifying and resolving common issues in the iptables service in QRadar®.  | All Version(s) | Deployment |
| 2021/06/24 | QRadar Deployment Intelligence: How to preserve health reports before an upgrade from QDI 2.2.x to 3.0.0 or 3.0.1 | Administrators who plan to upgrade to QRadar Deployment Intelligence (QDI) 3.0.0 or 3.0.1 and use QDI's generated health reports must run a support script before you upgrade the application. This technical note includes a download and instructions for the Support_QDI_Cleanup.sh utility to ensure that previously generated health reports are preserved. Administrators installing QRadar Deployment Intelligence for the first time can disregard this utility as it is only intended for application upgrades. | All Version(s) | QRadar Apps |
| 2021/05/28 | QRadar: Event Name and Low Level Category displaying "Event 0" and "Category 0" in Log Activity | Events on the Log Activity tab parse for the custom DSM correctly, but display "Event 0" in the Event Name column and "Category 0" in the Low Level Category columns. What causes this issue? | All Version(s) | Log Source |
| 2021/10/14 | QRadar: How to identify missing content that can cause application errors in the user interface (APAR IJ23859) | The purpose of this article is to provide more information on APAR IJ23859 for users who experience application errors related to missing content. The most common cause of APAR IJ23895 is security content owned by a disabled user account. The user interface attempts to display results, but the content owned by a disabled user generates Tomcat errors related to missing content. The procedure in this technical note outlines how to identify and resolve the application error. | All Versions | Admin Tasks |
| 2021/05/25 | QRadar: Using an event/flow processor as a filter when searching data that was copied from another event/flow processor | Event/flow data can sometimes be copied from a source event/flow processor to a target processor. When the data is copied over, can we use the target processor in the search filter to search through that data? | All Version(s) | Ariel |
| 2021/06/28 | Duplicate custom property names | If duplicate custom property names are found during an upgrade, you must remove all but one instance of each of these properties before you can upgrade the system. | 7.4.3 | Upgrade |
| 2022/06/01 | QRadar: Google G Suite Activity Reports log source in error status | The Google G Suite log source is not collecting events and shows the following error message in the log source configuration window: "Token must be a short-lived token (60 minutes) and in a reasonable timeframe" | All Version(s) | Admin Tasks |
| 2021/09/01 | QRadar: Understanding search statistics | Users who experience slow searches can use the Current Statistics field on the Log Activity or Network Activity tab. The statistics for an Ariel search can help you understand the volume of data QRadar appliances are searching and view the search progress on individual appliances. | All Version(s) | Ariel |
| 2021/08/25 | QRadar Deployment Intelligence: How to preserve QDI 3.0.0 application data and upgrade to QDI 3.0.1 | Administrators with QRadar Deployment Intelligence version 3.0.0 who plan to upgrade to QDI 3.0.1 must follow the procedure outlined in this support technical note to ensure application data is preserved during the installation of QDI 3.0.1. Due to enhancements in QDI, a direct upgrade from version 3.0.0 to 3.0.1 is not supported. Administrators must backup their QDI database with the included support utility, uninstall QDI 3.0.0, install QDI 3.0.1, then restore the database. This technical note includes the Support_QDI_300_Backup.sh utility as an attachment to complete the upgrade of your QDI application. | 7.4.2;7.4.3 | QRadar Apps |
| 2022/07/18 | QRadar: AWS Cloudtrail displays error "No new files matching the directory prefix and file pattern" | Log source is displaying a warning status with the following messages: No new files matching the directory prefix and file pattern. No download errors, but no files were processed. This technote is intended for S3 Bucket, but it can also apply for SQS events. | 7.3.3;7.4.0;7.4.1;7.4.2;7.4.3 | Log Source |
| 2021/07/22 | QRadar: LDAPS configuration test results in "The server requires binds to turn on integrity checking if SSL\TLS are not already active on the connection" | LDAPS authentication is configured in the environment, but testing the connection fails with the error "Unable to connect to LDAP server. Please check your settings and try again". | All Versions | Admin Tasks |
| 2021/09/03 | QRadar: JDBC connection troubleshooting and enabling debug logs | JDBC and its variances are used to connect to a Database and retrieve the records from a table or view. Functionally, the process can be divided into three steps when a new log source is created and enabled. This article helps administrators understand the steps the JDBC protocol takes to collect events.  | All Versions | Log Source |
| 2021/07/06 | QRadar: Dual stack configured appliances can experience upgrade pretest or rules issues (APAR IJ32638 & IJ32591) | QRadar upgrades or pretests can fail in environments or the appliance might incorrect trigger rules where dual stack networks are configured. The pretest utility check_iptables_rules.sh fails on appliances configured with dual stack as ip6tables and iptables are disabled due to an incorrect symbolic link. This can also lead to issues where rules are incorrect generated as iptables and ipv6tables symbolic links are broken. This technical note includes a support utility to assist administrators with APAR IJ32638 and APAR IJ32591 to resolve the issue. | All Versions | Upgrade |
| 2021/06/21 | QRadar: License usage for Stored events | If events are not parsed and are going to Stored state directly, are they still counted against the license usage? If they do contribute to license usage, does a license giveback occur for such events? | All Versions | Admin Tasks |
| 2021/06/24 | QRadar: How to identify why Reference Sets are stopping tomcat | The purpose of this article is to help the user determine what Reference Sets are over 400K. Any reference set over this value causes conflicts and does not load the reference set properly. | All Versions | Admin Tasks |
| 2022/04/15 | QRadar: HA upgrade fails with error "HA configuration does not appear to be correct" | An upgrade for a High-Availability (HA) pair fails to run with an error message, "HA configuration does not appear to be correct". This issue is commonly reported by administrators when the status of the appliances is incorrect. Software updates for QRadar require that the primary is in the Active state and the secondary by Standby before the installer can begin. | All Versions | High Availability |
| 2022/03/31 | QRadar: Deploy Changes times out on managed hosts due to low bandwidth link | When Deploy Changes is running, the Console transfers the necessary files to the managed hosts. Low bandwidth causes delays in the transfer of these files. | All Versions | Hardware |
| 2021/08/26 | QRadar: Generating and submitting a DSA for hardware support investigations in Blue Diamond | When hardware issues occur, a DSA analysis report is required for the QRadar Support team to start a hardware case. This article addresses the steps required to upload a DSA for customers who use IBM Blue Diamond for enhanced security. IBM Blue Diamond allows users with sensitive information (PII) to upload and exchange diagnostic data or logs to the Most Sensitive Confidential Information servers within IBM. | All Versions | Hardware |
| 2021/07/14 | Certificate reset prompt during patch | If you have deployed certificates outside the IBM QRadar deployment, you might need to refresh them after the patch completes. | All Versions | Upgrade |
| 2021/07/15 | QRadar: Not able to delete log source groups because "Remove" and "Copy" buttons are disabled. | The "Remove" and "Copy" buttons are disabled and the user is not able to delete the Log Source group. | All Versions | Admin Tasks |
| 2021/08/18 | QRadar: Patching to 7.4.2 regenerates default certificates in compliance with a check in the patch | Administrators patching to any version of 7.4.2, if custom certificates are used, the certificates are reverted to the QRadar default self-signed certificates. When the GUI loads, it reports an unsecure connection. | 7.4.2 | Deployment |
| 2021/07/14 | QRadar Deployment Intelligence (QDI) application does not show graph and/or data for some widgets | In some instances, you notice that although the QRadar Deployment Intelligence (QDI) app is running well, some widgets fail to populate and display a message: Failure in Health Metrics or data collection | All Versions | QRadar Apps |
| 2021/07/20 | QRadar Event Forwarding has sent events to storage | We are not receiving many events and are seeing notifications for Performance Degradation. | 7.4.2 | Performance |
| 2021/08/26 | QRadar: No graphs in the System Monitoring EPS/FPS Dashboards | The EPS graphs under the System Monitoring Dashboard are blank. | All Versions | Dashboard |
| 2021/07/19 | QRadar – DSM Editor is not highlighting a Regex match | Why is the DSM Editor not highlighting a correct Regex match? Furthermore, my Custom Event Property populates the value correctly when I examine the event in Log Activity. Example payload, the objective is to capture "SourceUser": <13>Jun 02 13:23:53 10.10.10.10 EventFormatter=WindowsSplunkEventFormatter AgentDevice=WindowsLog AgentLogFile=Security Source=Microsoft Windows security auditing. Computer=HOSTNAME.ABC.LOCAL User= Domain= EventID=4738 EventIDCode=4738 EventType=8 EventCategory= RecordNumber=1355409588 TimeGenerated=1622633033 TimeWritten=1622633033 Message=A user account was changed.  Subject:  Security ID:  S-1-5-21-752214896-4175829826-419224292-1112  Account Name:  SourceUser  Account Domain:  ABC  Logon ID:  0x6C236BB9  Target Account:  Security ID:  S-1-5-21-752214896-4175829826-419224292-181733  Account Name:  DestinationUser  Account Domain:  ABC  Changed Attributes:  SAM Account Name: –  Display Name:  –  User Principal Name: –  Home Directory:  –  Home Drive:  –  Script Path:  –  Profile Path:  –  User Workstations: –  Password Last Set: 02.06.2021 13:23:53  Account Expires:  –  Primary Group ID: –  AllowedToDelegateTo: –  Old UAC Value:  –  New UAC Value:  –  User Account Control: –  User Parameters: –  SID History:  –  Logon Hours:  –  Additional Information:  Privileges:  –  Regex 1, which highlights a match (note, the Override is selected and marked with a thin blue frame): Message=.*?Account Name:\s+(.*?)\s+   Regex 2, which does not highlight a match (note, the Override is selected and marked with a thin blue frame): EventID=(?:4738|4732).*Message=.*?Account Name:\s+(?:\S+(?:\s\S+)?\\)?([^@]+?)(?:@\S+)?\s\s*Account Domain: | All Versions | DSM Editor |
| 2021/08/02 | QRadar 7.4.x: Auto update 20 July 2021 and traffic analysis errors for DSM Common RPM | The QRadar auto update released on 20 July 2021 introduced a problem where the Traffic Analysis service that auto discovers and creates log sources is no longer working as expected due to a class loading issue. For customers with affected log sources configured on their QRadar appliances, the event pipeline can experience an uncaught exception, which causes events to be routed directly to storage. This technical note is updated with a simplified workaround to resolve the issue for users. | 7.4.0;7.4.1;7.4.2;7.4.3 | Auto Update |
| 2021/08/04 | QRadar: 'Permission denied' error when running GlusterFS to Distributed Replication Block Device migration script for Event Collectors | The QRadar® upgrade to version 7.4.2 requires you to run a migration script on the console. This script migrates the High Availability file system from GlusterFS to Distributed Replication Block Device on all Event Collectors in your deployment. In some scenarios, the script terminates because of insufficient file system permissions. This is most likely to happen when you download the latest version of the script from FixCentral.   | 7.4.2 | Deployment |
| 2021/09/20 | QRadar: How to find non-Linux OS events getting into Linux Log sources | The Linux® OS DSM for IBM® QRadar® is designed to parse Linux operating system events. Events from other applications installed on top of a Linux system might be incorrectly identified and parsed as Linux OS events. Depending on the average event rate, incorrect payloads can reduce parsing performance, accuracy of log analysis and correlation. It is more common to see this behavior for log sources or applications for which no available DSM exists. Correctly tuning log sources to handle those events can improve parsing performance. | 7.4.0 | Performance |
| 2021/08/02 | QRadar: Overview of auto update issue for 20 July 2021 (IJ33892) | This technical note is an overview from the QRadar Development and Support teams regarding the 20 July 2021 auto update issue for DSM Common, which was reported and verified as a known issue in APAR IJ33892. | All Versions | Auto Update |
| 2021/08/18 | QRadar: Data Gateway addition fails with error "Not all hosts have completed the deployment successfully" | The setup script /opt/qradar/bin/setup_qradar_host.py mh_setup interactive -p fails at deploying changes. | All Versions | Deployment |
| 2021/08/18 | QRadar: Adding managed hosts and common issues | Adding managed hosts to a QRadar® deployment is an essential task on distributed deployments. How can an issue be identified when managed hosts are added? | All Versions | Deployment |
| 2021/08/04 | QRadar: GlusterFS migration script encounters a "Failed to mount store" error | The QRadar® upgrade to version 7.4.2 requires you to run a migration script on the console. This script migrates the High Availability file system from GlusterFS to Distributed Replication Block Device on all Event Collectors in your deployment (irrespective of whether they are currently part of an HA setup or not). In some rare scenarios, the script can fail on Event Collectors that were upgraded from versions prior to 7.3.x that used an ext4 partition for /store. | 7.4.2 | Deployment |
| 2021/08/04 | QRadar: Amazon Machine Images (AMIs) for older versions of QRadar | How can I get Amazon Machine Images (AMIs) for an older version of QRadar®? | 7.3.2 | Install |
| 2021/08/05 | QRadar: GlusterFS migration script encounters a "Failed to get store information on the deployment" error | The QRadar® upgrade to version 7.4.2 requires you to run a migration script on the console. This script migrates the High Availability file system from GlusterFS to Distributed Replication Block Device on all Event Collectors in your deployment (irrespective of whether they are currently part of an HA setup or not).   In some rare scenarios, the script can fail on Event Collectors if the /store partition is not available in the partition table. | 7.4.2 | Upgrade |
| 2021/08/25 | QRadar: Microsoft Azure AD event collection failing: Unable to connect to the Storage Account | Microsoft® Azure® AD integration cannot connect to the storage account to retrieve events as expected. | All Versions | Log Source |
| 2021/09/01 | QRadar: GlusterFS to DRBD migration fails when hostname (FQDN) is longer than 54 characters | The QRadar® upgrade to version 7.4.2 and later, requires you to run a migration script on the console. This script migrates the High Availability file system from GlusterFS to Distributed Replication Block Device on all Event Collectors in your deployment (irrespective of whether they are currently part of an HA setup or not).   The script will keep looping and not finish, if the hostname(FQDN) of the Event Collector it is being run on, is longer than 54 characters. | 7.4.2;7.4.3 | Deployment |
| 2021/08/18 | QRadar: How to VACUUM and REINDEX the QRadar PostgreSQL database? | QRadar uses a PostgreSQL database as a data store. Vacuuming and reindexing are routine database maintenance activities that help QRadar function optimally. Vacuuming reclaims storage occupied by dead tuples. In normal PostgreSQL operation, tuples that are deleted or obsoleted by an update are not physically removed from their table; they remain present until vacuuming is done. Vacuuming also updates data statistics used by the PostgreSQL query planner and updates the visibility map, which speeds up index-only scans. Periodic vacuuming is recommended for tables that are frequently updated. PostgreSQL has an autovacuum feature that routinely vacuums the tables. However, in some situations, for example a loaded environment with thousands of offenses or a reference set with many elements, a manual vacuum is beneficial. PostgreSQL indexes tend to get bloated, that is, they contain many empty or nearly-empty pages. This bloating happens if QRadar deletes or updates a significant number of rows on larger tables. Reindexing helps rebuild the index ensuring that row look-ups are faster. | All Versions | Performance |
| 2021/08/16 | QRadar: Event collection during upgrade of HA deployments | How is event collection affected when a QRadar High Availability pair is upgraded?  | All Versions | High Availability |
| 2021/10/05 | QRadar Can Send too Many Email Notifications about Partitions Status Change | QRadar users can see their email inboxes filled with disk status change notifications though the usage is less than the threshold configured. It does not cause any harm to the deployment, but you have to spend much time cleaning these notification emails, and it is time consuming. | All Versions | Rules |
| 2021/09/01 | QRadar: Data to be provided to support for performance degradation issues | What information is needed by support to effectively diagnose performance degradation in QRadar? | All Versions | Performance |
| 2021/10/06 | QRadar: Maintenance of the QRadar Vulnerability Manager Fusion database | The QRadar Vulnerability Manager product has a database that stores information on assets. That database is constantly updated by incoming events, weekly auto-updates, and so on. To maintain optimum health of this database, it is a good practice to periodically run a Full Vacuum on that database. This article provides the correct sequence of steps to safely run the Full Vacuum. | All Versions | Assets |
| 2022/07/22 | QRadar 7.4.3 upgrade issue under investigation | IBM is notifying administrators that an upgrade issue might affect a small number of Consoles in QRadar 7.4.3 and QRadar 7.4.3 Fix Pack 1 where domains are enabled as described in the Security Bulletin for CVE-2021-29880. If you upgraded to QRadar 7.4.3 or 7.4.3 Fix Pack 1 with domains configured, you must open a case for support to review your Console. | 7.4.3 | Upgrade |
| 2021/10/01 | QRadar: Troubleshooting rule tests with log activity searches | At times, users might notice that an event failed to trigger a rule and you need to troubleshoot the cause. This article provides an overview and example of the basic steps the QRadar Support completes when they diagnose why a rule did not trigger as expected.   | All Versions | Rules |
| 2021/09/02 | QRadar: Troubleshooting email issues | QRadar sends notifications for rules and reporting through email, which can fail to send as expected | All Versions | Admin Tasks |
| 2022/02/23 | QRadar Vulnerability Manager: Important external scan (DMZ scan) service changes | IBM® is migrating the QRadar Vulnerability Manager (QVM) external scanner service to a new location in the IBM Cloud®. This notice is intended to advise administrators that use QVM external scans (DMZ scans) that firewall updates are required to avoid an interruption in service. | All Versions | QRadar Risk and Vulnerability Manager |
| 2021/09/22 | QRadar: How to configure a crossover interface | A crossover (also known as back to back) is a connection between two QRadar appliances that enhances latency measurements and bandwidth on High Availability (HA) deployments. The main purpose of a crossover is to offload some traffic from the management interface. | All Versions | High Availability |
| 2021/09/14 | QRadar: How to sudo or su to root in QRadar | More IBM QRadar users are creating Linux® non-privileged accounts to use in their QRadar environments. The user then needs to sudo or su to root in order to perform administrative tasks. | All Versions | QRadar Apps |
| 2021/11/16 | QRadar: Migrating ariel event and flow data between QRadar appliances | This article describes steps for copying event and flow data from between QRadar hosts. The most common method for users to copy data between appliances is when they are migrating to new hardware. This article describes how to move data with the support tool syncAriel.sh or manually moving data with rsync, then regenerate indexes on the new appliance. | All Versions | Ariel |
| 2021/09/27 | QRadar: Not able to upgrade to the latest version of the UBA app "Internal Server Error: http://<IP_address>/user_import/index" | Administrators might notice that they are not able to upgrade to the latest version of the UBA app or they cannot import users from LDAP to UBA. | 7.4.2;7.4.3 | QRadar Apps |
| 2022/01/11 | Downloading IBM QRadar V7.5.0 | This document describes how to use the IBM Passport Advantage website to download and assemble the IBM® QRadar® V7.5.0 family of products. | 7.5.0 | Install |
| 2021/09/20 | QRadar: Recon script returns error 'endpoint not specified' | After you run the command /opt/qradar/support/recon ps to check the status of the apps, it returns error "endpoint not specified". | 7.4.1;7.4.2;7.4.3 | QRadar Apps |
| 2021/09/22 | Hostnames that have mixed case letters may cause problems when upgrading from QRadar version 7.3.x to 7.4.x | During the running of the QRadar SFS upgrade installer with the -t test option. If the test reports a problem with the domain name not matching between what is in /etc/hostname to what is in the QRadar config files, the upgrade installation will not proceed. This is due to tighter restrictions for hostnames starting in QRadar version 7.4.x where hostnames have to match according to case in order for QRadar to operate. | All Versions | Install |
| 2021/10/11 | QRadar: How to upgrade the factory reinstall image from the recovery partition | When you install IBM® QRadar® products, the installer (ISO image) is copied to the recovery partition. From this partition, you can reinstall QRadar products. | All Versions | Admin Tasks |
| 2021/12/14 | QRadar: Report cases and support policies | This article informs administrators about QRadar® Support policies. QRadar Support assists administrators to investigate and correct software defects related to reports. This document outlines out-of-scope work for report cases and the responsibilities of the QRadar administrator.  | All Version(s) | Admin Tasks |
| 2022/05/18 | QRadar: Security issues (PSIRT), vulnerabilities, and support policies | This article informs administrators about QRadar® Support policies and outlines the out-of-scope work for QRadar product security issues (PSIRT) cases and the responsibilities of the QRadar administrator.  | All Version(s) | Admin Tasks |
| 2021/12/14 | QRadar: Offenses and support policies | This article informs administrators about QRadar® Support policies. This document outlines out-of-scope work for Offense cleanup cases and the responsibilities of the QRadar administrator.  | All Version(s) | Admin Tasks |
| 2021/10/13 | QRadar on Cloud: Data Gateway addition fails with error "Failed to call VPN client API on host" | The setup script /opt/qradar/bin/setup_qradar_host.py mh_setup interactive -p fails at retrieving the VPN client package. This error is typically a network issue either related to the configuration of /etc/hosts or a DNS resolution issue. The administrator can use this technical note to review the IP address and confirm their settings to successfully add the Data Gateway when "Failed to call VPN client API on host" errors occur. | All Versions | Deployment |
| 2021/09/30 | QRadar: How can you tell when a SIM Clean completes | In IBM QRadar®, when you initiate SIM Clean, we do not get any notification about whether or not the SIM clean is successful or failed. Depending on the SIM clean option you choose, you would have to wait for the web server to restart. You then log back in to check whether the active offenses before the SIEM was initiated are still there.  Is there a way to check in the logs for activities related to SIM clean?  | All Versions | Offenses |
| 2021/11/30 | QRadar: How to keep a heap dump file from hanging a system patch or upgrade (APAR IJ31074) | Heap files are created when an out of memory issue occurs. These files can be large and take up valuable disk space. If there are too many core dump files, the check for heap dumps during the patch or upgrade can take an extended amount of time. The result is a patch or upgrade can appear as if it is hung. When this happens a similar message is displayed (patchmode) Updating: systemd-219-78.el7.x86_64. This article addresses steps to resolve this issue. | All Versions | Admin Tasks |
| 2022/07/27 | QRadar Support: Policy changes regarding severity 1 cases | IBM QRadar Support is notifying administrators about the case policy for Severity 1 reported issues to allow support representatives to reduce and change the severity of a case when certain conditions are met. Severity 1 cases are intended for critical business issues or production system failures. Users who have Severity 1 issues triaged, systems restored, or initial mitigations in place can receive requests from support to downgrade the case severity. This technical note outlines the Severity 1 case policy for all QRadar users. | All Versions | Admin Tasks |
| 2022/01/07 | QRadar: Dashboards and support policies | This article informs administrators about QRadar® Support policies. QRadar Support assists administrators with dashboard issues, such as troubleshooting, error messages, or documentation questions. This document outlines out-of-scope work for dashboard cases and the responsibilities of the QRadar administrator.  | All Version(s) | Admin Tasks |
| 2021/11/17 | QRadar: Firmware issues and support policies | This article informs administrators about QRadar® Support policies. QRadar Support assists administrators to investigate and correct firmware issues, such as error messages, documentation questions, or troubleshooting. This document outlines out-of-scope work for firmware cases and the responsibilities of the QRadar administrator.  | All Version(s) | Admin Tasks |
| 2022/04/11 | QRadar: WinCollect and support policies | This article informs administrators about QRadar® Support policies. QRadar Support assists administrators to investigate and correct issues with WinCollect, such as error messages, documentation questions, or troubleshooting. This document outlines out-of-scope work for WinCollect cases and the responsibilities of the QRadar administrator.  | All Version(s) | Admin Tasks |
| 2022/01/07 | QRadar: Flows and Network Activity support policies | This article informs administrators about QRadar® Support policies. QRadar Support assists administrators to investigate and correct flow issues such as error messages, documentation questions, or troubleshooting. This document outlines out-of-scope work for flow cases and the responsibilities of the QRadar administrator.  | All Version(s) | Admin Tasks |
| 2022/01/07 | QRadar: Event or flow retention support policies | This article informs administrators about QRadar® Support policies. This document outlines out-of-scope work for event retention issue cases and the responsibilities of the QRadar administrator.  | All Version(s) | Admin Tasks |
| 2021/12/14 | QRadar: Reference set issues and support policies | This article informs administrators about QRadar® Support policies. This document outlines out-of-scope work for reference set issue cases and the responsibilities of the QRadar administrator.  | All Version(s) | Admin Tasks |
| 2021/10/15 | QRadar: Why do QRadar Vulnerability Manager scan results have different values after every scan | Administrators might notice that their QRadar Vulnerability Manager(QVM) scans vary when run daily or hourly. What is causing these scans to have different results after every scan? | All Versions | Assets |
| 2021/10/21 | QRadar: HA host addition fails with error "Failure to connect to secondary host. Please make sure password is correct" | Unable to create an HA due to inconsistencies in the secondary peer that causes the primary to fail at connecting to it over SSH. | All Versions | High Availability |
| 2021/10/21 | QRadar: Add HA Host menu fails to load and reports "Application Error" | Administrators cannot create a High Availability (HA) Cluster as the "Add HA Host" menu fails to load. | All Versions | High Availability |
| 2021/12/02 | QRadar: Checklist for GlusterFS to Distributed Replication Block Device Migration on Event Collectors | How to check whether your QRadar deployment is ready for GlusterFS to Distributed Replication Block Device migration? | 7.4.2;and future releases | Upgrade |
| 2021/11/17 | QRadar: Expanding on the use of the right-click menu for event and flow properties | The enhancing the right-click menu document describes how to add functionality and run commands on certain Ariel properties from events or flows. This technical note provides guidance for users to create a script and use the QRadar API to add data to a reference set. | All Versions | Admin Tasks |
| 2021/11/30 | QRadar: Manually installed DSM or Protocol RPMs do not display in UI due to permissions | The installation output of a manual rpm installation shows that the rpm was installed successfully, however the DSM or Protocol is not displayed as an option on the Log Source Management App. | All Versions | Admin Tasks |
| 2021/10/29 | Notice: QRadar SIEM version 7.4.3 Fix Pack 3 removed from IBM Fix Central | This technical note is an overview from the QRadar Support and Development teams regarding the removal of QRadar SIEM 7.4.3 Fix Pack 3 from IBM Fix Central. Users who downloaded this version must not install QRadar SIEM 7.4.3 Fix Pack 3. A new version is under development as QRadar SIEM 7.4.3 Fix Pack 4 to resolve two critical issues reported to the support team. This issue does not affect QRadar on Cloud users. | 7.4.3 | Upgrade |
| 2021/11/17 | IBM QRadar Network Security firmware update 5.4.0.14 readme | IBM QRadar Network Security firmware version 5.4.0.14, a firmware update for the XGS NGIPS platform, includes the following defect fixes to the IBM QRadar Network Security firmware Version 5.4.0.13. Additionally, this technote includes compatibility, installation, and other getting-started information. | All Version(s) | ATS-Infrasec->Network XGS |
| 2021/11/17 | IBM QRadar Network Security firmware update 5.5.0.9 readme | IBM QRadar Network Security firmware version 5.5.0.9, a firmware update for the XGS NGIPS platform, includes the following defect fixes to the IBM QRadar Network Security firmware Version 5.5.0.8. Additionally, this technote includes compatibility, installation, and other getting-started information. | All Version(s) | ATS-Infrasec->Network XGS |
| 2021/12/01 | Notice: CentOS6 applications and mitigation for CVEs | A security bulletin is issued to users on several QRadar versions identifying CVEs related to CentOS6 base images used in QRadar applications. Administrators are advised per the security bulletin to upgrade applications to mitigate the security issue. | All Versions | Upgrade |
| 2022/03/10 | QRadar: Disk replication falling behind alerts on High Availability (HA) appliances | On QRadar High Availability (HA) clusters, the administrator receives repeated system notifications about disk replication falling behind or the /store partition being unavailable. A common reason for repeated notifications for disk replication falling behind or partitions unavailable can be an over burdened management interface. When the management interface is saturated with sync requests or collecting data, the following system notifications might be repeatedly displayed to the administrator: "DRBD Sentinel: Disk replication is falling behind" "Disk Sentry has detected that one or more storage partitions are not accessible" | All Versions | High Availability |
| 2021/11/12 | QRadar: Common issues and troubleshooting for auto update version 9.11 | On 8 November 2021, the QRadar development team released a new version of auto update version 9.11 for QRadar Consoles. If you are on auto update version 9.9 or earlier, you might experience auto update download errors. Administrators who experience issues with their auto update servers can review this technical note to confirm their auto update version.      What's new in auto update V9.11 Added an intermediate certificate named au-cert-chain.pem, replacing au-cert.pem. Improves installation dependencies and RPM conflict resolution when updates run. Reduces wait times for failed downloads. Other small quality of life improvements. | All Versions | Auto Update |
| 2022/03/01 | QRadar: Best Practices for User Behavior Analytics – User Import | The User Import function of User Behavior Analytics (UBA) allows administrators to import and predefine users to be monitored within the application. There are various methods available for importing these users: LDAP or Active Directory query, QRadar reference table, and CSV file. With these imported users, administrators can coalesce multiple usernames to a single user, and configure display information to provide extra context when you monitor system activity. This document summarizes the capabilities of this function, and provides some suggestions for the initial configuration. | All Version(s) | QRadar Apps |
| 2022/02/28 | QRadar: How to use the Content Managment Tool (CMT) version 2 | What is in version 2 of the content management tool (CMT v2) and how do administrators use it? Note: Content Management tool version 2 is for QRadar versions 7.4.0 and later. | 7.4.0;7.4.1;7.4.2;7.4.3;7.5.0 | Admin Tasks |
| 2022/04/01 | QRadar: New installations of QRadar Network Visibility are missing on Pulse Dashboards | After you install the 'QRadar Network Visibility' Pulse dashboard, content does not display anywhere in the Pulse app. | All Versions | QRadar Apps |
| 2021/12/10 | Important: QRadar SIEM upgrades to QRadar 7.4.3 Fix Pack 4 in NAT'd networks require extended time to complete | QRadar Support and Development teams are investigating an issue where upgrades to QRadar 7.4.3 Fix Pack 4 (2020.11.4.20211113154131). Administrators reported that the upgrade from a pre-7.4.2 version to QRadar 7.4.3 Fix Pack 4, managed hosts in a multi-distributed NAT network took more than 24 hours to complete the upgrade. Administrators with an unreachable private IP address NAT group enabled and plan upgrade to QRadar 7.4.3 Fix Pack 4 need to contact QRadar Support to confirm if your upgrade is affected by this issue. | 7.4.3 | Upgrade |
| 2021/12/20 | QRadar: Addendum to Apache Log4j CVE-2021-44228 vulnerability information (Updated) | This technical note is an addendum to assist users and clarify QRadar product offerings affected by the Apache Log4j CVE-2021-44228 vulnerability. The content in this technical note is intended as a reference to clarify QRadar SIEM products not susceptible to CVE-2021-44228 and does not supersede information provided directly to users in flash notices by IBM Product Security teams. | All Versions | Vulnerabilities |
| 2021/12/21 | QRadar: User Behavior Analytics app missing configuration after upgrade to UBA V4.1.3 or V4.1.4 (Updated) | Administrators who upgrade to User Behavior Analytics version 4.1.3 or 4.1.4 can experience a configuration migration issue depending on their upgrade path. Users reported issues where upgrading from a UBA version 4.1.2 or earlier to UBA version 4.1.3 or 4.1.4 did not display any configuration information in the application after the upgrade installation completes. This issue affects users who were on a CentOS6 version of the UBA application, then upgrade to UBA 4.1.3 or 4.1.4. When this issue occurs, the startup log displays a 'database user "appuser" is not the install user' error message. The UBA application launches in the user interface with the latest version, but the configuration data for the app is not migrated properly and appears to be incorrectly configured or reset to a default state. Important: A new version of UBA is released to prevent the database migration issue for users who upgrade from a CentOS 6 version of UBA or versions before 4.1.2. Administrators can download User Behavior Analytics 4.1.5 from the X-Force App Exchange and upgrade their application to mitigate CVE-2021-44228 as described in the IBM Security Bulletin for User Behavior Analytics. | All Versions | QRadar Apps |
| 2022/06/20 | QRadar: "Nothing to do" error when running yum install on a rpm package | The error "Nothing to do" occurs in response to a yum installation command of an rpm package. When the "yum install" command is used to install a package, for example: sudo yum install <Name><Date>.noarch.rpm The next error is seen: Loaded plugins: product-id, search-disabled-repos, subscription-manager This system is not registered with an entitlement server. You can use subscription-manager to register. Examining DSM-<Name><Date>.noarch.rpm: DSM-<Name><Date>.noarch DSM-<Name><Date>.noarch.rpm: does not update installed package. Error: Nothing to do | All Versions | Install |
| 2022/03/04 | QRadar: Custom Event Property "Rule Name" is missing from the drop-down menu when selecting rules for a Routing Rule | A user is not able to see a Custom Event Property (CEP) called "Rule Name" to use it in the event filter when defining a new Routing Rule in QRadar®. | All Versions | Admin Tasks |
| 2022/01/07 | QRadar: Custom Property performance issues and support policies | This article informs administrators about QRadar® Support policies. QRadar Support assists administrators to investigate and correct software defects related to performance. This document outlines out-of-scope work for support cases where user-generated content might impact performance. | All Version(s) | Performance |
| 2022/01/07 | QRadar: Rules and rule performance support policies | This article informs administrators about QRadar® Support policies. QRadar Support assists administrators to investigate and correct software defects related to performance. This document outlines out-of-scope work for support cases where user-generated content might impact performance. | All Version(s) | Performance |
| 2022/05/26 | QRadar – How to setup WinCollect to send events over TLS (example) | How to create a TLS connection between WinCollect and QRadar®. | All Versions | WinCollect |
| 2022/04/01 | QRadar: No real-time events seen in Log Activity. | When a user opens the Log Activity tab, no real-time events are displayed, and the next error is displayed in the /var/log/qradar.error file: [ecs-ep.ecs-ep] [Streamer (NormalizedEvent)] com.q1labs.core.shared.ariel.streaming.RecordStreamer(NormalizedEvent): [WARN] Unable to connect to server localhost:7800 | All Versions | Log Activity |
| 2022/04/01 | QRadar: How to export saved searches results using QRadar API | To export the events from a saved search in any of the supported formats: JSON, CSV, XML, or tabular text. You have to get first the Search ID (search_id) and to obtain the search_id, you need the saved_search_id. This article contains the steps by step to get this information. | All Versions | Log Activity |
| 2022/01/25 | QRadar: How to Restore Deleted WinCollect Agents | If an administrator deletes a managed WinCollect agent from the user interface, the software interprets this is an agent that no longer sends events to QRadar. Use the following steps to reregister deleted agents that are already in the database, or to reuse names of VMs that were deleted. | 7.4.1;7.4.2;7.4.3;7.5.0 | WinCollect |
| 2022/01/27 | QRadar on Cloud: CentOS 6 apps are disabled on 29 January 2022 | Due to security issues related to CentOS 6 applications, QRadar on Cloud administrators might notice that applications are disabled or missing from the user interface on 29 January 2022. QRadar on Cloud administrators need to upgrade applications to ensure that business-critical apps are not disabled. This technical note outlines the issue and support information for CentOS 6 applications for QRadar on Cloud administrators. | All Versions | QRadar Apps |
| 2022/05/10 | QRadar: How to send events from WinCollect to DLC over TLS | An example of how to set up an encrypted connection between WinCollect and a DLC over TLS. | All Versions | DLC |
| 2022/03/08 | QRadar: How to enable DNS resolution for Custom Action Scripts | This article provides information on how to configure DNS resolution for custom action scripts. | All Versions | Offenses |
| 2022/04/28 | QRadar: How to remove Event Processors after failed upgrade from 7.4.0 to 7.4.2. | If one or more event processors fail to upgrade from 7.4.0 to 7.4.2. and does not turn on, it might be impossible to remove or uninstall them through the GUI or by removing them from the tables in the CLI. You can use the following modified procedure to remove them. | 7.4.2 | Upgrade |
| 2022/04/28 | QRadar: Admin Tab Displays Event Collection Service is Available for Upgrade | After a QRadar upgrade, the Console's Admin tab repeatedly informs the administrator that a new version of the Event Collection Service (ecs-ec-ingress) is available. The banner continues to display the following message, even after a restart of the Event Collection Service completes: "A new version of the event collection service is available for upgrade. To upgrade to the new version, on the Advanced menu, click Restart Event Collection Services." | 7.3.3;7.4.0;7.4.1;7.4.2;7.4.3 | Deployment |
| 2022/03/25 | QRadar: How to replace a TLS Syslog certificate | This article provides steps for when you need to change, add a new, or replace an expired TLS Syslog certificate in QRadar. | All Versions | Log Source |
| 2022/03/07 | QRadar: How to add time zones to your events with the DSM Editor | One of the values extracted from every event is the Log Source Time field, which displays what QRadar understood as the time the event occurred on the source device. Events with a DSM created by IBM what is extracted as Log Source Time can vary depending on the payload. In this article, you can learn how to override the Log Source Time with the DSM Editor to display the time zone you need. | All Versions | DSM Editor |
| 2022/05/04 | WinCollect: How to change the configuration console data directory (base path) | You can use the procedure in this technical note to change the WinCollect Configuration Console base path. The base path allows administrators to move the default directory that stores incoming events and other files required to process data for WinCollect in scenarios where more storage is required. | All Versions | WinCollect |
| 2022/03/09 | QRadar: Anomaly Detection Engine creates unreadable events, for example "��@��� �H�" | Customers might notice that there are some events under an Anomaly Detection Engine log source that are not human readable. This issue occurs when the event generated from anomaly events is binary data, the user interface attempts to display the data, but instead shows question mark (��@���) characters. | All Versions | QRadar Network Insights |
| 2022/02/28 | QRadar: How to change the results per page and the search limit displayed in Log Activity | In this article, administrators can understand how to set the number of rows of data displayed in a search or set a default search result limit for the Log Activity or Network Activity tab. | All Versions | Admin Tasks |
| 2022/06/29 | QRadar: Troubleshooting missing graph data in the QRadar Deployment Intelligence (QDI) application | Charts are not populating in the QDI app and EPS values are not showing correctly in the dashboards. | All Versions | Log Source |
| 2022/04/01 | QRadar: How to confirm the Console is creating offenses | Some customers configure QRadar to generate offenses frequently, while the other installations are highly tuned and might generate a few offenses per day. This technical note discusses methods to quickly confirm that the system is healthy and is active updating offenses with new event or flow information. | All Versions | Offenses |
| 2022/03/10 | How to collect logs for IBM QRadar Network Packet Capture appliance | The following documentation describes how to collect support logs from IBM QRadar Network Packet Capture appliance by using the Graphical User Interface (GUI) and Command-Line Interface (CLI). It is easier to collect the logs by using the QRadar Network Packet Capture GUI. | All Versions | Hardware |
| 2022/04/28 | QRadar: How to extract QID, and Low-and High Category information through the QRadar RestAPI | How to extract the data on QIDs in QRadar, with their event name, description, log source type, and category through the QRadar® RestAPI? | All Versions | Admin Tasks |
| 2022/03/28 | QRadar on Cloud: How to configure extra collection interfaces on Data Gateways | Similar to QRadar appliances on-premises, Data Gateways (DG) support various roles in its network interfaces to support architectures like DMZ or when certain events cannot leave a particular subnet, requiring a multi-homing setup. This technote provides the steps to achieve these configurations on a QRadar on Cloud deployment (QRoC). | All Versions | Deployment |
| 2022/05/20 | IBM QRadar SIEM and Apache log4j version 1 usage | IBM QRadar SIEM currently depends on the Apache log4j 1 library for application logging from QRadar services. The Apache log4j 1 library is also used for QRadar internal log sources, such as audit log events for self-monitoring and system health metrics. | All Versions | Vulnerabilities |
| 2022/04/29 | Troubleshooting duplicate destinations in managed WinCollect | There can be duplicate entries in the ale_destinations table in QRadar and in the AgentConfig.xml of the WinCollect agent in managed WinCollect deployments. This behavior causes the agent to not send events. | All Versions | WinCollect |
| 2022/04/01 | QRadar: Troubleshooting Network Activity Overflow Records | Overflow records seen in IBM QRadar® Network Activity tab. | All Versions | Flow Source |
| 2022/04/04 | QRadar: How to download and install the MySQL driver for a JDBC log source | This technote includes more detailed information on how to obtain, download, and install the MySQL driver, which is needed when you create a log source with JDBC protocol and for a MySQL type database. | All Versions | Log Source |
| 2022/04/27 | QRadar: A user is missing Quick Searches in the Log Activity window | A user can't select any saved search from the Quick Searches drop-down menu, the list is empty. | All Versions | Log Activity |
| 2022/05/09 | QRadar: Events for Aruba ClearPass not being parsed due to configuration in Aruba | This article covers one of the most common reasons why Aruba ClearPass events are not parsed and instead they are sent to Stored or Unknown. | All Versions | QRadar Network Insights |
| 2022/03/16 | QRadar : Difference between Start Time and First Persisted Time for an offense | Why would there be differences between the Start Time and the First Persisted Time of an offense? NOTE: While the Start Time is seen in the GUI in the offense listing, the First Persisted Time is seen in the responses of the QRadar Offense API as first_persisted_time. | All Versions | Offenses |
| 2022/05/09 | QRadar: Error "Connection refused Trying other mirror." when trying to install an rpm. | When the administrator tries to install or upgrade an rpm package in the Console, by using this yum command they receive the following error:   yum install <packet_name>.rpm  [Errno 14] curl#7 – "Failed connect to <IP address>:<Port>; Connection refused" Trying other mirror. https://<IP address>:<Port>/yum_rpms/repodata/repomd.xml: yum-config-manager –save –setopt=mantl-rpms.skip_if_unavailable=true failure: repodata/repomd.xml from mantl-rpms: [Errno 256] No more mirrors to try. Note: The IP address (or FQDN) and port on the error changes depending on the repository configuration on each environment. The error is displayed no matter what rpm package the administrator tries to install or upgrade (DSM or PROTOCOL). | All Versions | Admin Tasks |
| 2022/04/01 | QRadar on Cloud: Troubleshooting Data Gateway appliance connectivity | When a Data Gateway loses connection to the QRadar on Cloud Console, the Data Gateway reports as 'Unknown'or 'Offline' to users. This technical note can assist administrators with troubleshooting connectivity and OpenVPN issues. | All Versions | Admin Tasks |
| 2022/04/01 | IBM QRadar Network Security firmware update 5.5.0.10 readme | IBM QRadar Network Security firmware version 5.5.0.10, a firmware update for the XGS NGIPS platform, includes the following defect fixes to the IBM QRadar Network Security firmware Version 5.5.0.9. Additionally, this technote includes compatibility, installation, and other getting-started information. | All Version(s) | ATS-Infrasec->Network XGS |
| 2022/03/31 | IBM QRadar Network Security firmware update 5.4.0.15 readme | IBM QRadar Network Security firmware version 5.4.0.15, a firmware update for the XGS NGIPS platform, includes the following defect fixes to the IBM QRadar Network Security firmware Version 5.4.0.14. Additionally, this technote includes compatibility, installation, and other getting-started information. | All Version(s) | ATS-Infrasec->Network XGS |
| 2022/03/16 | QRadar : Difference between First Persisted Time of offense and CRE event created as the rule's response | When a rule fires an offense, why is the First Persisted Time of that offense different from the time of the CRE event that gets fired as rule response? NOTE: The First Persisted Time is not displayed in the GUI. Instead, it is seen in the responses of the QRadar Offense API as first_persisted_time. | All Versions | Offenses |
| 2022/04/01 | QRadar: How to confirm the number of hourly data files when retention is enabled | Administrators auditing or experiencing storage issues might want to confirm the number of hourly ariel files in the store directory. If retention buckets are configured, the directory can contain more than 60 files. This technical note assists users with commands they can use to view an overview of the directory and visualize retention bucket data. | All Versions | Ariel |
| 2022/04/13 | QRadar: The Log source IP is shown in Source IP and Destination IP fields of Source and Destination Information section of Event Details | In the Event Detail screen, why is the log source's IP shown in the Source IP and Destination IP fields, even when the payload has IP information? | All Versions | Log Source |
| 2022/04/20 | QRadar: High Availability FAQ | How do I work with QRadar High Availability (HA) and are there common processes I need to be aware of? | All Versions | High Availability |
| 2022/04/01 | QRadar: Error "Salesforce protocol ignores the events of unlisted types" for Salesforce events. | Latest Salesforce protocol packages for 7.3 and 7.4 are now enforced for supported event types only, when unsupported type events are received, the following error stack is displayed in /var/log/qradar.log: [ecs-ec-ingress.ecs-ec-ingress] [Salesforce REST API Provider Protocol Provider Thread: class com.q1labs.semsources.sources.salesforcerestapi.SalesforceRESTAPIProvider21311] com.q1labs.semsources.sources.salesforcerestapi.eventformatter.EventFormatterException: Unsupported event type 'ApiTotalUsage' found. | All Versions | Log Source |
| 2022/05/26 | QRadar: Error "There was a problem queuing your export job" when exporting search results | In the Log Activity, this error message is displayed at the end of the search result export: "There was a problem queuing your export job. Please see the system log for details" | All Versions | Admin Tasks |
| 2022/06/29 | QRadar: Troubleshooting steps for WinCollect 7.3.x in "Unavailable" status | Managed WinCollect Agents report an "unavailable" status on the QRadar® console, despite the heartbeat events and Windows® events are being collected. This article relates to WinCollect 7.3.x versions only. | All Versions | WinCollect |
| 2022/04/25 | Troubleshooting the "Ensure the detected event is part of an offense" Rule Action not preventing offenses from being added | The option, "Ensure the detected event is part of an offense" does not prevent events from being added to the new offense when the rule has a stateful. | All Versions | Rules |
| 2022/04/05 | QRadar: Information to gather in case of Out of memory(OOM) errors | When the QRadar Console reports an out of memory error, what information is necessary to gather? | All Versions | Admin Tasks |
| 2022/06/17 | QRadar: How to set up LDAPS (LDAP over SSL) authentication | This document contains a guide with the steps to configure SSL certificates for a proper LDAP encrypted authentication (LDAP over SSL) in QRadar. | All Versions | Admin Tasks |
| 2022/03/31 | QRadar: Error: "Fix rpmdb: Thread died in Berkeley DB library" when installing rpm. |  You can see these errors when you are interacting with package management ( yum or rpm operations), like this: rpmdb: Thread/process 277623/140429100390144 failed: Thread died in Berkeley DB library error: db3 error(-30974) from dbenv->failchk: DB_RUNRECOVERY: Fatal error, run database recovery error: cannot open Packages index using db3 –  (-30974) error: cannot open Packages database in /var/lib/rpm CRITICAL:yum.verbose.cli.yumcompletets:Yum Error: Error: rpmdb open failed These errors mean that the RPM database is corrupted. For example: yum -y install DSM-MicrosoftWindows-7.4-20211108193921.noarch.rpm error: rpmdb: BDB0113 Thread/process 24446/139984907597632 failed: BDB1507 Thread died in Berkeley DB library error: db5 error(-30973) from dbenv->failchk: BDB0087 DB_RUNRECOVERY: Fatal error, run database recovery error: cannot open Packages index using db5 –  (-30973) error: cannot open Packages database in /var/lib/rpm | All Versions | Admin Tasks |
| 2022/04/18 | QRadar: How to export and import the network hierarchy information using the QRadar API | This article contains a step by step of how to export or import the network hierarchy information with the QRadar API. | All Versions | Deployment |
| 2022/05/26 | QRadar: Unable to delete log sources that were added in bulk (multiple addition) in the Log Source Management app | QRadar allows the creation of multiple log sources at once. Occasionally, administrators require to delete only one log source. When a log source is added with the bulk option, it cannot be removed alone, the error "This method is not supported for this log source because it is part of a bulk group" is displayed. | All Versions | Admin Tasks |
| 2022/04/22 | QRadar – How to modify the Command-Line Interface timeout period | This technote shows you how to change your QRadar® CLI timeout period from the default 10 min. | All Versions | Admin Tasks |
| 2022/04/19 | QRadar : Unable to see events associated with an offense | Why am I not able to see events associated with an offense, especially when the number of associated events is high? Consider an offense like the one displayed here (notice the high number of associated events):   When you click on the events hyperlink under Event/Flow count, an empty list is displayed: | All Versions | Offenses |
| 2022/04/12 | QRadar: Configure Microsoft Azure Active Directory as Identity Provider (IdP) for User Attribute authentication | The purpose of this article is to help the administrator to configure Microsoft® Azure Active Directory (Microsoft® Azure AD) as Identity Provider by using SAML 2.0 "User Attributes" authentication in QRadar®. The instructions in this technote apply only when SAML with "User Attributes" is used for authentication. | 7.3.2;and future releases | Admin Tasks |
| 2022/05/26 | QRadar: Netskope Active events can be missed due to a short recurrence value in the log source | When a log source polls for events from the Netskope Active REST API, it is possible to miss some events when the recurrence value. This issue is due to events being created late outside of the polling interval of the API query from QRadar. Short polling intervals can cause events to not be polled as expected by the user. | All Versions | Log Activity |
| 2022/04/30 | QRadar: Troubleshooting "The accumulator has fallen behind." system notification messages | Administrators who receive multiple system notifications related to 'Accumulator falling behind. See Aggregated Data Management for details' can review this technical note to disable or review existing global views in QRadar Aggregated Data Management module. | All Versions | Accumulator |
| 2022/06/30 | QRadar: Installing QRadar on appliances with several disks | Is it possible to install QRadar on appliances, virtual, or physical, with multiple disks? | 7.3.1;and future releases | Deployment |
| 2022/04/13 | QRadar: Recommended practices for hostname creation | What are the recommended practices to name a QRadar Appliance?  | All Versions | Deployment |
| 2022/04/28 | QRadar: Patch update failed with error "Found that some security profiles are assigned only deleted domains" | A QRadar patch update fails due to a precheck that checks the Security profiles. From QRadar 7.4.3 and later, there must not exist a security profile not assigned to an active domain. | 7.4.3;and future releases | Upgrade |
| 2022/04/22 | QRadar: Services don't start after an upgrade due to QRadar booting to a previous kernel | QRadar patches install a new kernel version on the system. After the patch reboots the appliance, it boots to a previous kernel instead of the new one recently installed by the patch causing some of the services not to start. | All Versions | Upgrade |
| 2022/05/20 | QRadar: How to manually update the geographic database from a file (GeoLite2-City.mmdb) | GeoLite2 data is required to resolve geographic locations for IP addresses in QRadar. This article provides a step-by-step guide to manually update GeoLite2 database in QRadar from the command line. This update type is intended for environments where Internet access is blocked or there is an air gap between the QRadar Console and external networks. | 7.3.1;and future releases | Admin Tasks |
| 2022/06/07 | QRadar: Replacement hard disk drive cannot rebuild and firmware state displays "JBOD" | When you replace a failed drive, the 930/530 RAID controller can set the drive into JBOD mode, which prevents a rebuild of the existing RAID virtual drive. This issue is due to a firmware problem. Administrators must set the status to unconfigured (good) state to ensure the drive can rebuild successfully. | All Versions | Hardware |
| 2022/05/20 | QRadar: How to update an exisiting QID record using the QRadar API | This article provides a step-by-step guide on how to update existing custom QID records of any Log Source Type with the QRadar API. | All Versions | Log Source |
| 2022/06/29 | QRadar: Flows – Source and Destination IPs are reversed in Network Activity | Source and Destination IP addresses are sometimes viewed as reversed on the Network Activity tab. This article helps you understand the cause, and helps you correct the source and destination IP addresses.  This article is related to all flow types. | All Versions | Flow Source |
| 2022/05/16 | QRadar: Data Synchronization App FAQ | What are the features and requirements for the IBM QRadar Data Synchronization App? | 7.4.0;and future releases | QRadar Apps |
| 2022/05/02 | QRadar: Installation or removal of application fails with error "another preview/install/uninstall task is currently in process" | Administrators who try install or uninstall applications or content packs might face the error "another preview/install/uninstall task is currently in process". In this state, applications and content packs cannot be installed by using the Extension Management. | 7.4.0;and future releases | QRadar Apps |
| 2022/05/04 | QRadar: Recommended practices for running vulnerability scans to QRadar SIEM | What needs to be considered for running vulnerability scans against QRadar? | All Versions | Vulnerabilities |
| 2022/05/18 | QRadar: How to export the QID list from all log sources | Administrators who use QIDs for administrative and automated tasks often require an updated list of these IDs. This article contains a step by step of how to export the QID list for all log source types by using the command line. | All Versions | Admin Tasks |
| 2022/06/06 | QRadar: Amazon AWS protocols temporarily removed from automatic updates | Administrators are being alerted to the temporary removal of the Amazon Web Services and Amazon AWS S3 REST API protocol from QRadar auto updates. A JAR file loading issue can occur when the protocols are delivered and installed through the QRadar auto updates. This technical note informs administrators how to manually install the latest protocol RPMs from IBM Fix Central on the QRadar Console. Further changes are expected in this technical note to inform users when Amazon protocols are available in the QRadar weekly auto update to resolve this issue. | All Versions | Log Source |
| 2022/07/01 | QRadar: Troubleshooting VA Scanner certificate Issues | There are a number of issues caused by incorrect certificates downloading third-party scan results. The most common faults are listed, how to investigate and correct the certificate issues. | All Versions | QRadar Risk and Vulnerability Manager |
| 2022/06/16 | Verify management interface IP address after system board swap | Verifying the management interface of a Qradar managed host has an IP after a system board swap. | All Versions | Deployment |
| 2022/05/16 | QRadar on Cloud: Troubleshooting Data Gateways in UKNOWN state | Data Gateways (DG) is the collection appliance in QRadar on Cloud (QRoC) and can be deployed in multiple places. When the connection is affected, DGs are considered in an UNKNOWN state. This article guides administrators through identifying and resolving common issues when a Data Gateway goes to an UNKNOWN state. | All Versions | Deployment |
| 2022/05/26 | QRadar: Deleting a user account in QRadar and reassignment of dependents | What I need to know about deleting a user account in QRadar? | All Versions | Admin Tasks |
| 2022/06/24 | QRadar: Unable to Determine Associated Log Source System Notification (Updated) | How do I determine the event that is causing the system notification message "Unable to determine associated log source" (QID 38750007) | All Versions | Log Source |
| 2022/05/24 | QRadar: How to reinstall an appliance retaining existing ariel data | QRadar appliances have the ability to be rebuilt by using the RETAIN option in order to keep ariel data in the appliance. QRadar appliances that store data is the Console, Event processor (EP), Flow processor (FP), Event and Flow (Combo) processor (EP/FP) and Data Nodes (DN). This document contains considerations and step-by-step instructions on how to use the RETAIN option when these appliances have to be rebuilt. | All Versions | Install |
| 2022/05/23 | QRadar: How to configure RSyslog on Ubuntu to forward Apache HTTP Access Logs | This guide explains how to send events from Apache by using rsyslog for Ubuntu based systems. | All Versions | Log Source |
| 2022/05/24 | QRadar on Cloud: Data Gateways status icon shows "Unable to list managed hosts from API." | Data Gateways (DG) status in QRadar on Cloud (QRoC) is monitored by the QRadar® on Cloud Self Serve app.  A cloud icon appears in the upper right of the Console's GUI but does not list the Data Gateway status. | All Versions | Admin Tasks |
| 2022/06/30 | QRadar: QRadar Log Source Management application fails to open due to error "New Application Required" | Administrators who try to open QRadar Log Source Management app might see the following error despite the latest version of the app is installed, "New Application Required. To modify a log source, you must use the QRadar Log Source Management app". When this error appears, administrators cannot open the application. | 7.4.0;and future releases | QRadar Apps |
| 2022/07/01 | QRadar: App Installation fails with error "Failed to extract compressed archive" | Administrators who try to install applications or content packs can face an error when the application file is in the decompression stage. When this issue occurs, consequent application installations also fail. | 7.4.0;and future releases | QRadar Apps |
| 2022/06/01 | QRadar: Hidden token causes High Availability (HA) pairs to fail | After a failed patch, a file with the name ha_manager_off is left in /etc/ and causes the primary node to be in UNKNOWN status and the secondary node to be OFFLINE. | All Versions | High Availability |
| 2022/07/21 | QRadar: HTTPD service failed due to error "Multiple RSA server certificates not allowed" | HTTPD service is in a failed state and UI is inaccessible because there are more than one certificates are present in the /etc/httpd/conf/certs directory. | All Versions | Deployment |
| 2022/07/26 | QRadar: Configure Microsoft Azure Active Directory as Identity Provider (IdP) for basic authentication | The purpose of this article is to help the administrator to configure Microsoft® Azure Active Directory (Microsoft® Azure AD) as Identity Provider by using SAML 2.0 authentication in QRadar®. The instructions in this technote apply only when SAML is used for authentication. | 7.3.2;and future releases | Admin Tasks |
| 2022/07/28 | QRadar: How to add a new sender email in Email Server Management | The purpose of this article is to help with the configuration of a new sender email server in Email Server Management. | All Versions | Admin Tasks |
| 2022/06/16 | Error when changing IMM password: Failed to set the following settings: IMM.Password.1 (IMM Error code : 80) Message : "sp_call_failed" | Instead of receiving a message that the password change completed successfully for the command response to change the IMM password for a QRadar server, the following error is returned: Failed to set the following settings: IMM.Password.1 (IMM Error code : 80) Message : "sp_call_failed" | All Versions | ATS-Infrasec |
| 2022/07/26 | QRadar: "Certificate expires soon" or "certificate is expired" alert for QRadar_SAML certificate when SAML authentication is not in use. | Administrators can receive a system notification about the QRadar_SAML certificate closed to expire or expired. The notification alerts occur despite SAML is not the authentication method configure on the system instructing the administrators to renew the certificate as soon as possible. This article guides administrators to renew the certificate and stop the system notification to trigger. | All Versions | Admin Tasks |
| 2022/06/21 | QRadar Support Scope | This article informs administrators about IBM QRadar Support policies. QRadar Support assists administrators to investigate and correct software defects. This document outlines out-of-scope work for support cases. | All Versions | Admin Tasks |
| 2022/06/13 | QRadar: Upgrades to V7.5.0 UP2 can reduce available SCA search threads (IJ40606) | A reported performance issue exists in QRadar 7.5.0 Upgrade Pack 2 where threads for X-Force for rules and searches might be reduced. When this issue occurs, the scaserver threads can be incorrectly reduced to 15 after the administrator installs or upgrades to QRadar 7.5.0 Upgrade Pack 2. This technical note explains the workaround for administrators affected by APAR IJ40606. | All Versions | Install |
| 2022/06/10 | QRadar: Events coming in unmapped and unparsed | After successfully configuring third-party systems to send events into QRadar, the events might come in as "Unknown" under the SIM Generic log source as opposed to the log source created for the events. | All Versions | Log Source |
| 2022/07/01 | QRadar: Fail to add TAXII Feeds due to error "There is a problem connecting to the TAXII server" | Administrators who try to add TAXII Feeds might face the error, "There is a problem connecting to the TAXII server. Verify that the TAXII server is available. Failed to connect to the server due to SSL problems. This might be caused by an invalid client certificate, an unknown certificate authority, or a problem with the server". When this error appears, administrators cannot add feeds. | 7.4.0;and future releases | QRadar Apps |
| 2022/07/06 | QRadar: Troubleshooting network connectivity for applications running on App Host appliances | Some configurations in certain applications such as the Threat Intelligence app, require connection to specific external endpoints outside of the deployment. Sometimes, when the network devices such as firewalls and proxies, do not grant the connection from the App Host, the application is not able to save the configuration. This article instructs administrators on how to connect to an application's container, check connectivity to the specific endpoint by using the curl command, when the applications run on the App Host. | All Versions | QRadar Apps |
| 2022/06/20 | QRadar: How to delete rules from the API | This article contains a step by step of how to delete rules that are no longer needed from the API. | All Versions | Rules |
| 2022/06/22 | QRadar: HTTP Receiver protocol content length headers can result in truncated payloads | An issue related to the HTTP Receiver protocol in the auto update for 17 June 2022 requires administrators to restart the Event Collection Service (ecs-ec-ingress). This technical note is intended to advise administrators with log sources that use the HTTP Receiver protocol to restart services in order to load the code changes in the protocol update. A service restart is only required for administrators with log sources that use the HTTP Receiver protocol on QRadar 7.4 and 7.5 versions. | All Versions | Log Source |
| 2022/07/01 | QRadar: Changing the status of an application fails with error "Application instance is not in the required state" | Administrators who try to change the state of an application by using the qappmanager utility can receive the error, "Application instance is not in the required state" when the application is in UPGRADING, STOPPING, or STARTING state in the definition and instance tables. | 7.4.0;and future releases | QRadar Apps |
| 2022/07/01 | QRadar: Applications fail to load with error "404 page not found' due to lack of connectivity | A QRadar App Host is a managed host that is dedicated to running apps. As any other managed host in the deployment, QRadar App Hosts require connectivity to the required services and ports running on the Console. When a connection to a required port is needed by an application, and the connection fails, it can affect the application load. | All Versions | QRadar Apps |
| 2022/06/28 | QRadar: User preferences can cause the Dashboard or Log Source Management app to display "Could not load log source data" errors (IJ34850) | An issue is reported in QRadar 7.4.3 versions where the locale set in the User Preference can cause errors in the QRadar API, Dashboard, or Log Source Management app. This error is caused by the pg_collate table in the database where the locale does not have a utf8 encoding. When the problem occurs, the Log Source Management app does not display log source information and the log_sources API endpoint can return 500 errors. | 7.4.3;7.5.0 | QRadar Apps |
| 2022/06/30 | QRadar on Cloud: Data Gateway addition fails with error "TypeError: argument of type 'NoneType' is not iterable" | The first action of the setup script "/opt/qradar/bin/setup_qradar_host.py mh_setup interactive -p" to add Data Gateways is to request the VPN client package to the QRadar on Cloud Console. When the networking devices are not properly configured to allow this request or permit the return traffic, the addition fails. Administrators can use this technical note to review and confirm their networking settings to successfully add the Data Gateway when this problem occurs. | All Versions | Deployment |
| 2022/07/01 | QRadar: Events from Event Collectors are not displayed in the Log Activity due to missing connection | Administrators might find that events received successfully by an Event Collector (EC) do not display in the Log Activity tab despite the host is reachable and when a Deploy Changes completes. If the Event Collector cannot open a server port to the Event Processor in the next stage of the event pipeline, events buffer on the Event Collector while it waits for a server port. If you do not see events that are received by the Event Collector when you search from the Console, you can confirm if the following error occurred: java.lang.RuntimeException: Server port is not specified. | All Versions | Deployment |
| 2022/06/30 | WinCollect 10: How to collect log files before you open a suport case | How can I collect required information and logs for WinCollect 10 agent issues? | All Versions | WinCollect |
| 2022/07/19 | IBM QRadar Network Security firmware update 5.5.0.11 readme | IBM QRadar Network Security firmware version 5.5.0.11, a firmware update for the XGS NGIPS platform, includes the following defect fixes to the IBM QRadar Network Security firmware Version 5.5.0.10. Additionally, this technote includes compatibility, installation, and other getting-started information. | All Version(s) | ATS-Infrasec->Network XGS |
| 2022/07/19 | IBM QRadar Network Security firmware update 5.4.0.16 readme | IBM QRadar Network Security firmware version 5.4.0.16, a firmware update for the XGS NGIPS platform, includes the following defect fixes to the IBM QRadar Network Security firmware Version 5.4.0.15. Additionally, this technote includes compatibility, installation, and other getting-started information. | All Version(s) | ATS-Infrasec->Network XGS |
| 2022/07/19 | QRadar: How to calculate the storage used by events and flows per day on a QRadar host | This article serves as a guide to calculate how much storage is being used daily for both events and flows in the present month by using the command-line interface. | All Versions | Ariel |
| 2022/07/29 | WinCollect: How to find my version | This article explains how to determine whether a WinCollect instance is version 10 or 7. For stand-alone instances, users can create a filter in their QRadar Console, while for managed instances, users can find a list in the QRadar Web Console settings, or use the CLI to output a list of instances and their version. | All Versions | WinCollect |
| 2022/07/26 | QRadar: Managed hosts services fail to start due to error "Invalid or expired license detected, stopping all processes" | QRadar Managed Host services check for the license entitlement when they start. The license values are included in the database copy that is transferred regularly to managed hosts from the Console by the replication process. When a managed host is not able to retrieve the current values of the database, a mismatch occurs and causes the license check failures, services not starting, and the appliance functions are interrupted.   | 7.4.3 | Deployment |
| 2022/07/12 | QRadar: Microsoft Windows Security DSM does not extract usernames from events when they end with a dollar sign "$" | When an event for the Microsoft Windows Security DSM has a user ending with dollar sign "$", this user is not extracted. | All Versions | DSM Editor |
| 2022/07/20 | QRadar: How Data Obfuscation works | This article contains information on how the Data Obfuscation tool works and how to configure it. | All Versions | Log Source |
| 2022/07/28 | QRadar: Troubleshooting your DLC – health metrics or other events not received in QRadar | This article helps you troubleshoot scenarios with missing events from DLCs. | All Versions | DLC |
| 2022/07/26 | QRadar on Cloud: Data Gateway addition fails due to typo in the token input | The setup script /opt/qradar/bin/setup_qradar_host.py mh_setup interactive -p fails at retrieving the VPN client package with the following error: "Failed to call VPN client API on host 'console-00xxx.qradar.ibmcloud.com' to retrieve client package: Unexpected failure occurred while processing API request: a bytes-like object is required, not 'str'" To download the files, the script uses the token to identify the right VPN client packages associated with the Data Gateway to be added, but typographical errors in the token can cause this error. Administrators can use this technical note to identify when a typographical error exists that prevents successfully adding the Data Gateway. | All Versions | Deployment |
| 2018/06/21 | QRadar: DNS Update records for MS Windows Server 2000/2003 DHCP Server Logs have the Source IP octets backwards | DNS Update records for MS Windows Server 2000/2003 DHCP Server Logs have the Source IP octets backwards | 7.2 | Integrations – 3rd Party |
| 2018/06/21 | QRadar: Event and Flow Retention (Ariel Retention) in QRadar 7.2.0 and later | What are the Ariel Data Retention Policies in QRadar 7.2.0 and later? | 7.2 | Integrations – IBM |
| 2021/01/24 | IBM Security Network Protection XGS Appliance Support Lifecycle | This document provides information on the lifecycle of the IBM Security Network Protection XGS Appliances. This does not include the XGS 5000 appliance. | 5.4;5.5 | |
| 2018/06/21 | QRadar: Upgrade fails with the error message "user root is not allowed" | This technote describes an issue where a sudo configuration for root users that can prevent a QRadar upgrade from starting. | 7.3;7.2 | Upgrade |
| 2018/06/21 | QRadar: 'Unioned Flows' option unavailable in QRadar Network Activity tab | There is no longer an option to display 'Unioned Flows' in IBM QRadar products as of version 7.2.1 (MR1). | 7.3;7.2.8;7.2 | Network Activity |
| 2018/08/24 | QRadar: Adding a QFlow appliance to QRadar | How do I add a QFlow or VFlow appliance to my QRadar deployment? | 7.3.1;7.3;7.2.8;7.2 | Admin Console |
| 2018/06/21 | QRadar: Accumulator Roll-up overview | What is an accumulation and what does QRadar do with accumulated data? | 7.3;7.2 | Reports |
| 2018/06/21 | QRadar: Unable to log in to the QRadar user web interface | When attempting to log in to the QRadar User Interface (UI), it results in an error that "no license key was detected." | 7.2 | User Interface |
| 2018/06/21 | QRadar: Let's talk about increasing the default number of 'Network Objects' | How do I increase the Network Objects limit from the default value of 1000 in QRadar? | 7.2 | Licensing |
| 2018/08/16 | QRadar: Collecting events from Oracle database results in ORA-1882 error | When trying to collect events from an Oracle database, it resulted in the error ORA-1882 | 7.2 | Integrations – 3rd Party |
| 2018/06/21 | QRadar: Threat Information Center Dashboard: XForce RSS Download Error | The user added the Internet Threat Information Center (XForce) to their dashboard, but an RSS error message is displayed. | 7.3;7.2 | Dashboard |
| 2021/05/24 | QRadar: How to determine average event payload and record size (in bytes) (Updated) | I am curious as to what is the average size or my events for disk space estimates. Is there a method to determine this in QRadar? | 7.3;7.2 | General Information |
| 2018/06/21 | QRadar: How to detect Daily Vulnerability Update: CVE-2014-6172 | Can QRadar Vulnerability Manager detect systems vulnerable to CVE-2014-6172 (Shellshock Bash Vulnerability)? | 7.2 | — |
| 2018/06/21 | QRadar: Creating a report that uses a Custom Event Property (CEP) | How do I create a report on a value that is not a normalized field from a DSM? | 7.3.1;7.3;7.2.8;7.2 | Reports |
| 2022/02/23 | Using the Infrastructure Security support forums in the IBM.com Support portal | How do I use the Infrastructure Security support forums to get information with Network Protection appliances, SiteProtector, and other IBM Intrusion Prevention System (IPS) products? | | |
| 2018/06/21 | QRadar: Error When Attempting to Export Events: 'Waiting for export to commence' | When user tries to export the results of a search, they might receive a message: "Waiting for export to commence". This issue can be caused be the result of System Settings on the Admin tab. | 7.2 | Log Activity |
| 2021/01/24 | Microsoft Update fails when Outbound SSL inspection is enabled | Microsoft Root CA is not included in the CA-bundle (trusted issuer), which might cause Windows Update to fail when Outbound SSL inspection is enabled. | 5.4 | |
| 2018/06/21 | QRadar: After an upgrade parts of the user interface displays an Error 'Key not defined' | After upgrading, customers may notice an error when trying to use the QRadar web interface. | 7.2 | User Interface |
| 2018/06/22 | QRadar: Managing IPtables firewall ports using the User Interface | Is there a way, in the User Interface, to open network ports from specific IP addresses or CIDR ranges, to a Managed Host? | 7.2 | Admin Console |
| 2018/06/22 | QRadar: Modifying iptables rules in QRadar | How can you allow users from specific IP addresses or CIDR ranges to access QRadar hosts on specific ports or protocols, such as ICMP or SSH? | Version Independent | General Information |
| 2018/06/19 | QRadar: How QRadar utilizes available free memory | Why is the memory utilization on a QRadar appliance high even while the load is low? | Version Independent | Operating System |
| 2018/06/21 | QRadar: Migrating QRadar appliances from 1 Gb Ethernet Interface to 10Gb Fibre | How do you migrate from a 1 Gigabit Ethernet Interface to 10 Gigabit Fibre on your QRadar Console and Managed Hosts. | 7.2 | Hardware |
| 2022/07/29 | QRadar: License EPS rates and giveback | How are events generated by QRadar counted against your license? | 7.2.8;7.3.1;7.4.0;7.5.0 | Log Source |
| 2021/02/16 | QRadar: How to Modify Event Formats using Syslog, Forwarding, and Routing Rules | How do I modify an existing event format and using a routing rule to forward the data to another log server using Syslog? | 7.2;7.3 | Log Activity |
| 2019/02/19 | QRadar: Full Deploys hang at In Progress or Initializing phase and eventually times out | In QRadar 7.2, a check was created in to determine if searches were running when a Full Deploy changes was started. The user would be prompted that the deploy will cancel these searches and asked if they want to continue. If the Query Server is too busy, this would cause a hang at the In Progress or Initializing phase while this check is done. Eventually this would lead to a Timeout. | 7.2.8 | Admin Console |
| 2020/01/07 | QRadar: Troubleshooting Log File Protocol | This is an overview on how to troubleshoot common issues with Log File Protocol. | 7.3;7.2 | Integrations – IBM |
| 2019/03/13 | QRadar: How to check QRadar Security Bulletin information | How can I check vulnerability information on QRadar products? | Version Independent | General Information |
| 2022/03/18 | QRadar: How to determine your case severity level | How do you determine which severity level is appropriate when you create a case for QRadar Support? | Version Independent | General Information |
| 2018/07/09 | QRadar: Reasons for transferring a case | What are the reasons that your case can be transferred to different engineers or teams? | Version Independent | General Information |
| 2021/06/28 | QRadar: Working with QRadar Support over Webex or conference bridge | What do you need to know about working with QRadar Support over Webex or conference bridge? | Version Independent | General Information |
| 2018/07/09 | QRadar: Case definition | What is a case and what is it used for? | Version Independent | General Information |
| 2018/07/09 | List of terms and acronyms used by QRadar Support | What are the common terms and acronyms used by QRadar Support? | Version Independent | General Information |
| 2020/08/17 | QRadar: Does the Japan era change impact QRadar | Does the Japan era change impact QRadar? | 7.3.1;7.3;7.2.8 | — |
| 2020/12/01 | QRadar: DNS Analyzer app and DSM support for custom event properties | How do you update a Device Support Module (DSM) to parse information using a custom event properties for the IBM QRadar DNS Analyzer app? | 7.3.1;7.3 | IBM Apps |
| 2021/03/01 | QRadar: How to use custom properties to locate asset changes | Using a Custom Event Property (CEP) and the Asset Profiler-2:: DSM events, you can track asset profile changes on an asset. | 7.3.1;7.3;7.2.8;7.2 | Assets |
| 2020/08/28 | QRadar: License Information FAQ | This article contains common questions and answers for customers about QRadar licenses and how to get help with license issues. | 7.3.1;7.3;7.2.8;7.2 | Licensing |
| 2020/09/16 | QRadar: Upgrades from v7.2.8 to v7.3.1 can result in the /opt partition being less than 13 GB | After an administrator upgrades from QRadar version 7.2.8 to 7.3.1, partitions are resized and /opt (/dev/mapper/rootrhel-opt) may not be converted from 7 GB to 13 GB. This can lead to services stopping when the /opt partition is 95% full or greater. A new support utility partitionDiagnostic has been released to assist with space issues in the /opt partition. This script is designed to clean up unused service versions and free up partitions clearing away any unused data. Clean up legacy files that consume space for older versions of the ecs-ec-ingress service. Move files and create a symlink for /opt/qradar/dca  to /store/dca to prevent X-Force updates from consuming space in the /opt directory. This utility is only intended for the active appliance in a high-availability pair.  Do not use partitionDiagnostic with the all_servers.sh utility or on standby high-availability appliances. Option flags   -d, –delete        Delete the files and folders   -p, –dir string    scan partition for large unused files :: future feature not available yet (default "/opt/")   -n, –dry-run       Don't actually remove anything, just show what would be done.   -h, –help          help for partitionDiagnostic   -s, –save-delete   Backup all the Files and Folders, before the deletion, will fail if the backups do NOT complete  Important: partitionDiagnostic cannot be run on QRadar versions later than 7.3.1. | 7.3.0;7.3.1;7.3.2 | |
| 2021/09/30 | QRadar: Getting support to help with your RFE requests | Can QRadar Support help with your Request for Enhancement (RFE) write-up? | All Versions | |
| 2019/05/14 | Disable the mitigation feature against Spectre and Meltdown vulnerabilities for IBM QRadar Network Security (XGS) firmware version 5.4.0.5 | How do I disable the mitigation feature against Spectre and Meltdown vulnerabilities for IBM QRadar Network Security firmware version 5.4.0.5? | 5.4.0.5 | |
| 2021/03/01 | QRadar: How to open and manage cases | How can I open or manage a case with the IBM Support Team? | All Versions | Documentation |
| 2018/08/15 | IBM QRadar Network Security firmware update 5.4.0.5 readme | IBM QRadar Network Security firmware version 5.4.0.5, a firmware update for the XGS NGIPS platform, includes the following defect fixes to the IBM QRadar Network Security firmware Version 5.4.0.4. Additionally, this technote includes compatibility, installation, and other getting-started information. | 5.4.0.5 | |
| 2019/08/30 | QRadar: Basic App Troubleshooting Before Opening a QRadar Support Ticket | The procedure in this document outline how administrators can verify the application ID to delete the application from the QRadar API, then reinstall the application in QRadar. These steps are useful when applications cannot be installed or are installed in an error state. | All Versions | |
| 2019/01/18 | QRadar: Custom Action Script cannot resolve Host Name when fired from a Managed Host | In QRadar, The Custom Action Script fails when the script references a external host name. | All Versions | |
| 2021/02/09 | QRadar Custom Action Script: Testing Scripts | In QRadar®, a Custom Action Script has been created and a Custom Rule has been configured to fire the Custom Action Script. When the Rule is triggered, however there is no indication that the Custom Action Script is running. | All Versions | |
| 2018/07/18 | Common attributes used in LEEF syslog messages sent from the XGS | The XGS is able to transmit several types of event messages via syslog using the LEEF format. There are different common attributes depending on the category of the message, plus, you can see different custom attributes depending on the event. This article will describe just the common attributes. | 5.4;5.3.3 | |
| 2020/03/31 | UBA: Common Event Filters building block requires an update to filter for trusted log sources | The User Behavior Analytics app building block UBA: Common Event Filters that is intended to bypass events from trusted UBA log sources. A user or an administrator can update BB:UBA: Common Event Filters to include 'and NOT when events were detected by one or more UBA : Trusted Log Source Group'. After the building block is updated, trusted UBA log sources will not contribute to rules that contain BB:UBA Common Event Filters. | 2.8.0 | UBA |
| 2018/07/30 | QRadar: Full scans might lockout some windows administration accounts | Scanning the Windows servers with a QVM full scan can sometimes lock out administration accounts. | 7.3.0;7.3.1 | |
| 2021/04/28 | QRadar: Case closures when support asks to close a case | My support representative asked to close a case, can it stay open? | All Versions | General Information |
| 2018/08/02 | Vulnerability SQL queries that take longer than 20 minutes to run cause the API to generate an exception and the reporting engine to produce blank reports. | Vulnerability SQL queries that take longer than 20 minutes to run cause the API to generate an exception and the reporting engine to produce blank reports. | All Versions | |
| 2018/07/30 | QRadar: Multiple Log Sources auto discovered for a single device | Why does QRadar sometimes create multiple Log Sources, of different Log Source Types, for a single device? How can log events be forced to go to the correct Log Source? | 7.2.x;7.3.x | Log sources |
| 2021/01/12 | QRadar: How to work with Match Count Rules | Why is my Match Count rule not working? | All Versions | Rules;Offenses |
| 2021/05/20 | QRadar: Response limiter in rule wizard only limits the response instead of the rule | Why does the rule response limiter only limit the response and has no bearing on the rule action? | All Versions | Rules;Offenses |
| 2021/06/21 | QRadar: Versions of the DSA utility required for my QRadar appliance | The optimal version of the DSA utility differs based Operating systems and appliance Model types. QRadar® 7.2.x uses a different build than QRadar 7.3.x.  M5 and M6 appliances require a higher version of the DSA to pull a full report than M3 and M4 appliances. This technote lists the builds recommended for your base Operating System and Appliance type. | 7.2;7.3 | Hardware |
| 2021/01/27 | QRadar: /var/log fills to capacity due to logrotate issue | The /var/log/ partition can fill to capacity due to an issue with logrotate properly rotating files, caused by an uncompressed file already existing. | All Versions | |
| 2022/07/26 | QRadar: FAQ Hardware Technotes | What Contents is available on QRadar Hardware. | All Versions | Hardware |
| 2021/06/01 | QRadar: What Verson of the ASU utility does my QRadar appliance require | There are different utilities required to run ASU commands, which are dependent on the QRadar® hardware appliance type you are using. | 7.3.0;7.4.0 | Hardware |
| 2020/03/31 | QRadar: Syslog Redirect Protocol FAQ | Syslog redirect is a protocol that is used to solve certain issues with log source identifiers. | All Versions | Protocol;Syslog Redirect |
| 2019/08/30 | QRadar: Cisco ASA Netflow NSEL – Byte & Packet counts blank | Why are the byte counts blank when looking at Cisco ASA flow data in the Network Activity Screen?   | Version Independent | Flows |
| 2021/12/15 | Searching Your QRadar Data Efficiently: Part 1 – Quick Filters | How can users improve search speed using the Quick Filter feature in QRadar? | All Versions | Performance |
| 2020/03/31 | How to upgrade legacy WinCollect versions (7.0/7.1.0/7.2.2) to the latest release | This technical note describes how to upgrade legacy WinCollect verisons to the latest available release of WinCollect. Since there is no direct upgrade path for some legacy versions, this tech note covers the procedure to get your QRadar system updated. | 7.2;7.3 | WinCollect |
| 2021/03/19 | QRadar: How to use IMM to run a preboot Dynamic System Analysis for non-booting appliances (Updated) | My QRadar appliance does not boot. Can I use the IMM to run the Dynamic System Analysis (DSA) utility during the boot phase to collect hardware information for my QRadar appliance? | All Versions | Hardware |
| 2019/12/02 | QRadar: Updating firmware on M3 high-availability (HA) appliances | This technote describes the proper procedure for updating firmware on appliances when the system is configured as a HA pair. | 7.2;7.3 | Hardware |
| 2020/03/31 | QRadar: WinCollect Error Code 0x2471. | How do you resolve a Windows Server 2003 R2 Error, code 0x2471: The requested address is not valid in its context? | Version Independent | WinCollect |
| 2021/03/02 | WinCollect: Replacing the default certificate in QRadar Generates invalid PEM errors | Replacing the default certificate in QRadar requires the ConfigurationServer.pem file on WinCollect agents be updated. | All Versions | WinCollect |
| 2019/12/02 | QRadar: How to Update Appliances in Parallel | Updating in parallel allows adminsitrators to save on downtime by first patching the Console, then applying the update to all other appliances simultaneously. This article walks through process of how to update appliances in parallel. | 7.2;7.3 | Upgrade |
| 2020/04/08 | IBM Security QRadar Risk Manager V7.3.0 Product Documentation | This page provides links to PDF versions of IBM Security Risk Manager Product Documentation. | 7.3 | Not Applicable |
| 2020/04/08 | IBM QRadar Network Insights V7.3.0 Product Documentation | This page provides links to PDF versions of IBM QRadar Network Insights documentation. | Version Independent | Not Applicable |
| 2018/09/20 | IBM QRadar Network Security firmware update 5.5.0 release notes | What are the new features and known issues included in IBM QRadar Network Security firmware update 5.5.0? | 5.5.0 | Firmware |
| 2020/03/31 | QRadar: Palo Alto Networks PA Series events and QRadar Identifier (QID) map updates | The QRadar Weekly auto update for September 20th includes a large Palo Alto Networks PA Series firewalls QID map update to improve categorizations for new events. As a QRadar administrator, what do I need to know or review? | All Versions | QID Map, Palo Alto |
| 2018/09/20 | IBM QRadar Network Security 5.5 Web Services API | Where can you find the local management interface (LMI) routes API for Web Services configuration of the IBM QRadar Network Security appliance with firmware version 5.5.0? | 5.5.0 | |
| 2020/03/31 | QRadar: Can Check Point Log Management events be received by different QRadar appliances? | When configuring QRadar to receive Check Point logs from Check Point Manager, all the device logs are received by the same QRadar appliance. Is there a way to distribute Check Point firewall events coming from a Check Point Management device? | All Versions | Check Point;Log Source |
| 2019/11/13 | QRadar: Tlsdate and forcing time synchronization in QRadar 7.3.0 and 7.3.1 | In QRadar 7.2.x versions, rdate was used to synchronize time on QRadar Manged Hosts to the Console. As of 7.3.0 and later, QRadar uses tlsdate to synchronize time instead of rdate. This article instructs users how to force the Console to time synchronize in that latest QRadar versions. | 7.3.0;7.3.1 | |
| 2018/08/30 | User Behavior Analytics: Troubleshooting Machine Learning after message 'Installation has failed' in QRadar 7.3.1 Patch 5 | When an administrator attempts to update or install the QRadar User Behavior Analytics (UBA) application in QRadar 7.3.1 Patch 5, the installation can fail. The issue is an incompatibility between cryptography v1.18 and request v2.4.  The procedure listed in this article instructs the administrator on how to work around this issue to update their UBA version and prevent the installation from failing on the Machine Learning portion of the install process. | 7.3.1 | Application Framework |
| 2020/03/31 | QRadar:Network Bonding options in QRadar | There are two methods to configure a bonded network interface in QRadar. 1. The installation wizard includes options for administrators to bond the management interface. The management bonding settings can be updated post installation using the qchange_netsetup utility. 2. Standard interfaces that share the same role (regular or monitor) can be bonded using the QRadar user interface to increase the available bandwidth for an appliance. | 7.2;7.3 | Network Interfaces |
| 2018/09/14 | My SIEM managed host shows an expiration date for a perpetual license. | Why does my managed host show an expiration date for a perpetual license key? Is my license going to expire?   | 7.3;7.3.1 | |
| 2018/09/20 | QRadar Support Newsletter – Summary for June/July 2018 | QRadar Support Newsletter, a wrap-up of activities for June & July 2018. This newsletter covers QRadar troubleshooting, news, announcements, and how-to articles for IBM QRadar users and administrators. | Version Independent | Newsletters |
| 2021/02/22 | QRadar: Downloading a SalesForce Certificate to QRadar | When trying to download a certificate to QRadar from SaleForce, if the wrong certificate identifier is used then the download fails. | All Versions | DSM |
| 2022/05/27 | QRadar: Ariel Right Click Properties Troubleshooting | Troubleshooting Right Click Properties feature in QRadar 7.3.1. | All Versions | Ariel – Right Click Properties |
| 2020/03/31 | WinCollect: Missing WinCollect events that are being received by tcpdump | When I search in QRadar, I do not see data returned in the user interface when I search for my log source in the Log Activity. What might cause this issue? | All Versions | WinCollect |
| 2022/06/16 | QRadar: What configurations need to be updated after replacing a system board (NIC) on a QRadar managed host? | If hardware fails on a managed host requiring that the system board (NIC) be replaced, after replacement, the MAC address in the management interfaces config file needs to be mapped to the new MAC address of the replacement system board NIC. | All Versions | siem;network;hardware;board;NIC |
| 2019/02/11 | Downloading IBM Security QRadar V7.3.2 | This document describes how to use the IBM Passport Advantage website to download and assemble the IBM® Security QRadar® V7.3.2 family of products. | 7.3 | — |
| 2020/12/22 | QRadar Support Geodata FAQ | This technical note answers frequently asked questions and provides information related to geographic data that the QRadar® Support commonly answers. | 7.3.1;7.3.2;7.3.3 | geodata |
| 2018/11/01 | QRadar: Apps stopped working with QRadar | The Apps stopped working and the troubleshooting script /opt/qradar/support/qapp_utils_730.py is failing to get results. | All Versions | App Frameworks |
| 2022/07/28 | QRadar: Software update checklist for administrators | What steps can administrators review before they attempt to update their QRadar deployment? | All Versions | Admin Tasks |
| 2022/05/24 | QRadar: How to determine container port usage for QRadar Docker Apps | This article discusses how to determine the port used for QRadar Docker Apps. | 7.2.8;7.3.0;7.3.1;7.3.2 | App Framework |
| 2022/06/17 | QRadar: v7.3.1 patch 6 – Logrotate fails causing /var/log and /opt partitions to run out of free space | In QRadar v7.3.1 Patch 6, you might have an issue where system and HTTPd log files fail to rotate. Changes made to logrotate in QRadar 7.3.1 Patch 6 can cause the /var/log and or the /opt partition to prematurely run out of free space. Note: When monitored partition disk space reaches 95% utilization, certain QRadar processes are automatically shut down, preventing the system from operating properly. | 7.3.1 patch 6 | Qradar Console v7.3.1 patch 6 |
| 2021/01/27 | QRadar: Collecting get_logs and other information required to resolve a QRadar App case | QRadar: What information should be submitted specifically with a QRadar App service request (get_logs)? | 7.2;7.3 | General Information |
| 2019/02/19 | QRadar: How to determine what RAID level is used on my appliance and it's impact on drive failure. | How do I determine what RAID level I am using so I can determine my appliance state in QRadar? | QRadar 7.2.8;7.3.1;7.3.2 | |
| 2018/11/30 | QRadar: Supported RAID levels on QRadar Appliances | Can we change QRadar RAID 6 to a different RAID type? | All Versions | |
| 2018/12/12 | IBM QRadar Network Security firmware update 5.4.0.6 readme | IBM QRadar Network Security firmware version 5.4.0.6, a firmware update for the XGS NGIPS platform, includes the following defect fixes to the IBM QRadar Network Security firmware Version 5.4.0.5. Additionally, this technote includes compatibility, installation, and other getting-started information. | 5.4.0.6 | |
| 2018/12/12 | IBM QRadar Network Security firmware update 5.5.0.1 readme | IBM QRadar Network Security firmware version 5.5.0.1, a firmware update for the XGS NGIPS platform, includes the following defect fixes to the IBM QRadar Network Security firmware Version 5.5.0. Additionally, this technote includes compatibility, installation, and other getting-started information. | 5.5.0.1 | |
| 2021/04/01 | QRadar: Offboarding event hashes | For audit purposes, retention policies, and to protect data it may be necessary for administrators to move file hashes to another system. Transferring the hash files to another system is fairly trivial in its basic form. The Linux utilities rsync and SSH do most of the work for us. | All Version(s) | Admin Tasks |
| 2018/12/20 | QRadar APAR IJ07877: Resolving account lockout issues for bulk added Windows log sources | Active Directory (AD) passwords used in bulk added using WinCollect or MSRPC for Windows log sources can become locked out after deleting one of the associated bulk added log sources as described in APAR IJ07877. The QRadar Log Source Management app includes the ability to bulk edit log sources in v2.0.0 using QRadar's log source API to prevent lockout issues that might occur when using the standard log source user interface. Administrators experiencing service account lockout issues related to Windows log sources can use the Log Source Management application to edit bulk added log sources to prevent this issue.  | All Versions | App Frameworks |
| 2018/12/10 | QRadar Support Newsletter – Summary for October / November 2018 | QRadar Support Newsletter, a wrap-up of activities for October and November 2018. This newsletter covers QRadar troubleshooting, news, announcements, and how-to articles for IBM QRadar users and administrators. | Version Independent | Newsletters |
| 2021/03/15 | QRadar: Troubleshooting graph data in the QRadar Deployment Intelligence (QDI) application | The graph data in health metrics from the QRadar Deployment Intelligence (QDI) app like "License and Event Rate" and "License and Flow Rate" is not displayed. This issue can be caused by changes to Customs Event Property (CEP) regular expressions, duplicate properties with the same name, or if the properties associated to the Health Metrics Log Source Type in QRadar are disabled. All of these issues can be a cause to why graph data does not display as expected. | All Version(s) | QRadar Apps |
| 2019/09/20 | QRadar: Deploy Changes does not complete (APAR IJ15811) | After attempting deploy changes, users might notice that the deploy changes does not complete as expected and a timeout message is displayed to users. It has been reported that the system can generate and fail to clean up a .NODOWNLOAD file that causes managed hosts to timeout with a deploy changes is attempted. Administrators who experience issues with deploy changes can review the issue is described in APAR IJ15811. | 7.2.8;7.3 | Deploy Changes |
| 2018/12/10 | QRadar: Box DSM connections required with QRadar version 7.2.8 | API communications with Box secure, Box will no longer provide support for products and services that rely on the Transport Layer Security (TLS) 1.0 encryption protocol as of June 25, 2018. In order to use the Box DSM, TLS 1.2 is required. | 7.2.8 GA through patch 6 | DSMs |
| 2019/02/06 | QRadar: Flow source requirements for Network Activity | Should I add new flow sources for every new external flow source sent to QRadar? | All Versions | QNI 19xx or appliancetype 6×00 series |
| 2019/02/01 | Qradar: Windows Event ID 4625 Parsed Sub-Statuses | The Windows Event ID 4625 is mapped to one QID, but there are sub-status that could be parsed and mapped to unique QID's. | All Versions | |
| 2019/01/09 | QRadar Incident Forensics: Forensics tab missing all recovered documents from the default view | How do I view all forensics query searched and recovered as I only see a subset of my available data? | All Versions | QRadar Incident Forensics;Forensics Recovery;Forensics search;Forensics query filter;Forensics query missing documents |
| 2021/01/07 | QRadar: Deploy fails with error "Deployment is blocked due to critical disk space issue" | In the QRadar SIEM Admin user interface, a Deploy Changes fails to complete with the following error message: "Error performing deployment. See logs for details." A common reason for this general error message is that a service is disabled or unresponsive due to a disk space issue on the Console or All-in-One appliance. | All Versions | Deploy Changes |
| 2021/02/17 | QRadar WinCollect: Collecting DNS Server Analytic Logs | How to collect DNS Analytic logs using WinCollect: Configure Windows to collect analytic logs and add an XPath to the Agent log source to collect the logs. | All Versions | Wincollect |
| 2019/01/30 | QRadar Network Security (XGS) Compatibility with EDNS traffic – EDNS Flag Day | Will the QRadar Network Security (XGS) appliance have an impact on, automatically drop, or block EDNS traffic?   | All Versions | |
| 2021/04/21 | QRadar: How to troubleshoot accumulator issues using collectGvStats.sh | You may see the following system notifications:   "The accumulator was unable to aggregate all events or flows for this interval." "The accumulator has fallen behind. See Aggregated Data Management for details." | 7.2;7.3 | Aggregate Veiw managment;Reports;Searches |
| 2022/07/26 | QRadar: Core services and the impact of restarting services | What product functions are impacted when a service is restarted from the command-line interface (CLI) in QRadar? | All Versions | Admin Tasks |
| 2022/07/14 | QRadar: Deploys intermittently timeout on virtual machines or adding managed hosts | Deploys intermittently timeout or managed hosts fail to add when you are using virtual machines (VMs). | 7.3.0;7.3.1;7.3.2;7.3.3;7.4.0;7.4.1;7.4.2 | Deployment |
| 2019/03/11 | QRadar on Cloud (QRoC) License and Sales Questions | I have a question(s) about my QRoC License and Sales? For Example: What EPS/FPM am I currewntlylicensed for? What is my current event/flow storage capacity?  | All Versions | |
| 2022/06/17 | QRadar: Bad data in resolv.conf causes a Microservices Infrastructure failure of the initial configuration of qchange_netsetup | A faulty configuration in /etc/resolv.conf causes Microservice Infrastructure to error resulting in a failure of the configuration of the qchange_netsetup script. | 7.3.0;7.3.1 | Networking |
| 2019/05/08 | How to disable Cipher Suites in the WinCollect Configuration Server Protocol | To meet your organization's compliance standards, you might want to disable specific Cipher Suites in WinCollect. Use the following procedure to disable any undesired Cipher Suites that are active by default. | All Versions | |
| 2019/02/20 | QRadar: Large numbers of assets can cause the Arc_builder to go out-of-memory on the managed host (APAR IJ00838) | This technical note provides further information for administrators on how to identify and get QRadar Support involved in cases related to APAR IJ00838: ARC_BUILDER GOES OUT OF MEMORY GOES WHEN THE ASSET CEILING NUMBER IS SET TO 5 MILLION ASSETS .   | 7.2.8;7.3.0 | QRadar Risk Manager, arc_builder |
| 2020/06/09 | QRadar Gateway Add Failed With Error "Token Is Not a Recognized Format" | During the installation of a QRadar on Cloud Gateway 7.3.1, the error "Token is not a recognized format" is received. Verification of the token indicates that it is correct, but the same error is received. | 7.3.1 | QRadar->Install->Cloud |
| 2019/03/15 | QRadar: Changing From Active Directory or LDAP Back to QRadar Authentication | If changing from Active Directory (AD), or LDAP, back to QRadar System Authentication, what will happen with these AD or LDAP accounts in QRadar?  Is there any additional impact to QRadar or any system integration that will be broken? | All Versions | |
| 2020/11/05 | QRadar: DNS Analyzer installation fails with the error: Health check could not reach app | Administrators who attempt to install the latest version of DNS Analyzer on QRadar 7.3.2 or later might experience an issue where the app fails to install after several minutes. The Extension Management interface displays the DNS Analyzer application with a status of 'Install Failed' and repeated attempts to install the app continue to fail. | All Versions | |
| 2021/09/14 | QRadar: Files in /storetmp are removed daily by disk maintenance | A change implemented in QRadar 7.3.2 and later ensures that files are removed from temporary directories. Previously, in QRadar 7.3.0 and 7.3.1 versions an issue prevented diskmaintd.pl utility from removing files in the /storetmp directory. The file removal issue was resolved in QRadar 7.3.2 and administrators who keep files or exports in /storetmp need to move them to a safe location. | 7.3.2;and future releases | Deployment |
| 2021/06/03 | QRadar: High Availability (HA) failover occurred due to a failed ping test | How do you recover from a High Availability (HA) failover due to a failed ping test? | All Versions | High Availability |
| 2019/03/29 | IBM QRadar Network Security firmware update 5.5.0.2 readme | IBM QRadar Network Security firmware version 5.5.0.2, a firmware update for the XGS NGIPS platform, includes the following defect fixes to the IBM QRadar Network Security firmware Version 5.5.0.1. Additionally, this technote includes compatibility, installation, and other getting-started information. | 5.5.0.2 | |
| 2019/03/29 | IBM QRadar Network Security firmware update 5.4.0.7 readme | IBM QRadar Network Security firmware version 5.4.0.7, a firmware update for the XGS NGIPS platform, includes the following defect fixes to the IBM QRadar Network Security firmware Version 5.4.0.6. Additionally, this technote includes compatibility, installation, and other getting-started information. | 5.4.0.7 | |
| 2019/03/08 | How to export an IQNP (XGS) Intrusion Prevention policy object, to view the configuration for all security signatures in a policy object | This document provides the necessary steps to include all security events in an export of the IQNP (XGS) Intrusion Prevention policy, for the purposes of importing into a spreadsheet to view the configuration of all signatures in a particular policy object. | All Versions | Policy |
| 2019/07/29 | An error occurs when trying to save policy changes in the XGS web interface | When editing XGS policies in the web interface, users may receive a system error when trying to save changes. | All Versions | |
| 2019/03/18 | QRadar: How to Properly Power Up High Availabity (HA) Appliances | This article discusses the sequence required to power up QRadar High Availability pairs. | All Versions | High Availability |
| 2021/01/07 | QRadar Support: How to reopen a support case for QRadar | Users who have worked a case with IBM QRadar have 30 days after the case has been closed to reopen the issue. This technical note advises users what to include when they need to reopen a case with QRadar and how to proceed if your case is archived. | All Versions | Support |
| 2021/10/21 | QRadar Encryption Impact and Conciderations | The impact of enabling or disabling encryption between components. Performance impacts as a result of enabling encryption. Encrypting some components and not the full deployment. Issues if encryption is disabled. | All Versions | |
| 2021/03/02 | Searching Your QRadar Data Efficiently: Start | Searching in QRadar® is more efficient when data is indexed. Systems that leverage indexes do not have to read through every piece of data to locate matches, as the index  contains references to unique terms in the data and where the data is located. Since indexes use additional space on the disk, there is a trade-off between storage space and search time. | All Versions | Searches |
| 2019/03/15 | QRadar M5 firmware v3.2.1 – How to identify Samsung MZILS3T8HMLHV3 solid state drives | QRadar Support is investigating data loss issues associated to M5 v3.2.1 firmware and Samsung solid state drives (SSDs): FRU 01GR787, Model number MZILS3T8HMLHV3. Administrators have reported that applying M5 firmware v3.2.1 caused Samsung SSD drives to be resized, leading to RAID issues and data loss. Administrators should wait for M5 firmware version 3.3.0 that resolves this issue. | 3.2.1;M5 | firmware |
| 2021/06/15 | Troubleshooting Check Point Syslog LEEF Events from the Log Exporter (cp_log_export) Utility | Administrators who use the Check Point Log Exporter (cp_log_export) might experience issues parsing the LEEF data generated by the utility due to the fields generated in the XML files used to send data to QRadar. This technical note informs QRadar users how to update the XML files so that data can parse as expected. | All Versions | Log Source |
| 2019/03/22 | QRadar ECS-EC-Ingress refuses connections due to TCP Syslog | When TCP Syslog connections exceed 2500, ecs-ec-ingress begins to refuse connections. | 7.3.1;7.3.2 | ECS-EC_INGRESS |
| 2019/04/02 | QRadar Hostname DNS is not being resolved | An IP address seen in Log Activity is not resolving hostnames, despite the nslookup command line can resolve DNS lookup for same IP. | All Versions | |
| 2021/01/07 | QRadar: General Health checklist | How can I verify that my deployment is healthy? | All Versions | Upgrade |
| 2020/05/14 | QRadar: How to tune proxy configurations for app containers | Administrators who upgrade to QRadar 7.3.2 might experience issues where the global proxy configuration is pushed to all apps in the application framework. This can lead to issues where the container proxy settings are overridden, which causes the application to stop working as expected. This technical note outlines how users can set an application container to ignore the global proxy configuration and leverage the local proxy settings. | 7.3.2 | App;proxy |
| 2021/04/06 | QRadar: HA synchronization progress resets to 0% | When doing a full Data Replication Block Device sync with high-availability (HA) in QRadar, there may be a situation that causes the synchronization progress to reset to 0%. This does not mean the synchronization has actually been reset and needs to start over. It is a temporary indicator of percentage until synchronization percentage is recalculated and it is not an indication of an actual problem. | All Versions | |
| 2019/05/06 | Chatbot enabled for IBM QRadar SIEM | Chatbot is a question-and-answer system that provides a dialog interaction between you and the system. The responses to your Chatbot inquiries are typically links to relevant product content from a variety of sources including the IBM Knowledge Center, articles written by technical support engineers, plus more. | All Versions | |
| 2019/04/24 | QRadar: Service dead but pid file exists | When trying to restart a QRadar-service (or query the service's status), you might come across the following error:   In QRadar versions 7.2.8 similar to /opt/qradar/init/ status [instance name] (QRadar-service|instance name) dead but pid file exists In QRadar versions 7.3. the error is similar to systemctl status <QRadar-service> ERROR: … <QRadar-service>: <QRadar-service> dead but pid file exists | 7.2;7.3 | Operating System |
| 2019/04/23 | WinCollect: Let's talk about "Enable Active Directory Lookups" | In my WinCollect log source configuration there is a check box for "Enable Active Directory Lookups". What does this check box do when enabled? | All Versions | wincollect |
| 2021/06/12 | QRadar: Troubleshooting disk space usage problems | This article will guide you through troubleshooting high disk usage situations in QRadar, which can ultimately lead to services being stopped, resulting in an outage. | All Versions | |
| 2021/01/07 | QRadar: How to resolve disk space usage problems for / partition | What troubleshooting steps can be used to help resolve high disk usage situations on the "/" partition? | All Versions | |
| 2021/01/07 | QRadar: Resolving high disk usage problems for /var/log partition | What troubleshooting steps can be used to help resolve high disk usage situations on the /var/log/ partition? | All Versions | |
| 2021/01/07 | QRadar: Resolving high disk usage problems for /transient or /store/transient partition | What troubleshooting steps can be used to help resolve high disk usage situations on the /transient partition? | All Versions | |
| 2022/04/25 | QRadar: How to resolve disk space usage problems for /store partition | What troubleshooting steps can be used to help resolve high disk usage situations on the /store partition? | All Versions | |
| 2021/01/07 | QRadar: How to resolve disk space usage problems for /storetmp or /store/tmp partition | What troubleshooting steps can be used to help resolve high disk usage situations on the /storetmp partition? | All Versions | |
| 2022/04/13 | QRadar: Resolving high disk usage problems for /opt partition | What troubleshooting steps can be used to help resolve high disk usage situations on the /opt partition? | All Versions | |
| 2021/01/07 | QRadar: How to identify and remove large search data files from /transient/ariel_proxy.ariel_proxy_server/data/ directory | What troubleshooting steps can be used to help resolve high disk usage situations on the /transient partition due to large data search files? | All Versions | |
| 2021/01/26 | QRadar: Unable to SSH to High Availability Appliance | I cannot SSH from primary to secondary appliances in High Availability (HA).   | All Versions | HA;Networking |
| 2020/08/20 | QRadar: How to add custom properties for geographic date formats in Microsoft DNS Debug events | Microsoft® DNS server users exist across the globe with various regional settings and requirements. It is reported by QRadar users that the local date formats in the Microsoft DNS Debug logs might not parse date formats as expected. A user can create a Log Source overrides and Custom Event Properties (CEPs) in the DSM Editor to correct for your local date formats. | All Version(s) | QRadar->Events->DSM Editor |
| 2020/03/31 | QRadar: How to know what user created a log source in QRadar | How do I create a search to locate log sources created by users? | All Versions | |
| 2021/01/07 | Tenable SecurityCenter scan integrations for QRadar do not return IPs or vulnerabilities from completed scans | Tenable SecurityCenter 5.4.x scans complete successfully, but QRadar does not collect any data from the scan result. The logs display a Log Correlation Engine (LCE) error: Retrieving user LCEs during Query validate failed. | All Versions | Tenable Security Center;completed scan data |
| 2021/01/26 | QRadar: Heavy DNS traffic from QRadar | When using a Local Name Server (Bind) sometimes reverse queries are sent to confirm the IP and hostname relationship. If the local IP addresses are not configured (PTR records), QRadar might not be able to respond to the Bind server. If this happens frequently, QRadar will receive a high number of unwanted events regarding unsuccessful reverse lookups. This volume of events might have an impact on your license. | All Versions | |
| 2021/11/03 | Wincollect Agent error message: 'configuration file fingerprints don't match' | The error message:  'WinCollect Agent mismatch. RetrieveConfigurationUpdate succeeded, but the configuration file fingerprints don't match' is generated when a version mismatch exists between the QRadar Console and a managed WinCollect agent. Administrators who experience this error message can confirm software versions are identical between their QRadar appliance and managed WinCollect agents. | All Versions | WinCollect |
| 2021/02/05 | QRadar: Apps and memory resource limitation | This article discusses app issues due to memory limitations and solutions to address these limits. | All Versions | |
| 2020/08/14 | QRadar: Exported reference set data in CSV format results in "Error 0x80070057: The parameter is incorrect" from Microsoft Excel | Users who export reference sets as CSV file, then attempt to open it in Microsoft Excel might see the error: 'Error 0x80070057: The parameter is incorrect' is displayed, which can be caused by a colon character (:) in the name of the reference set. Error 0x80070057 is not QRadar specific, but a Microsoft Excel error message due to how special characters are handled. Reopening the file after skipping the error message in Windows typically resolves this problem. | All versions | WinCollect |
| 2019/05/24 | Updating XPU Content on XGS at 5.5.0.2 causes FNXPM0001E system event | After updating the XPU on an XGS appliance running the 5.5.0.2 firmware, users may see the appliance go into hardware bypass mode and post the following system events: FNXPM0001E – An unrecoverable error has occurred. GLGSY0048I – All hardware bypass controllers have switched to fail mode. The appliance will no longer generate any inspection events at this point due to the main analysis daemon being stopped. | 5.5.0.2 | |
| 2021/01/08 | QRadar Box REST API Error: Invalid Client Credentials or IDs in Log Source Configuration | A new Box Log source was created and it's in an Error State. On further checking, an error message is displayed: Invalid Client credentials or IDs in log source configuration. Response status [400] from Box REST API.   | | |
| 2019/08/21 | QRadar: Can the default SSH Port in QRadar be changed? | Can the default SSH Port in QRadar be changed? | | |
| 2019/07/17 | IBM QRadar Network Security firmware update 5.4.0.8 readme | IBM QRadar Network Security firmware version 5.4.0.8, a firmware update for the XGS NGIPS platform, includes the following defect fixes to the IBM QRadar Network Security firmware Version 5.4.0.7. Additionally, this technote includes compatibility, installation, and other getting-started information. | 5.4.0.8 | |
| 2019/07/17 | IBM QRadar Network Security firmware update 5.5.0.3 readme | IBM QRadar Network Security firmware version 5.5.0.3, a firmware update for the XGS NGIPS platform, includes the following defect fixes to the IBM QRadar Network Security firmware Version 5.5.0.2. Additionally, this technote includes compatibility, installation, and other getting-started information. | 5.5.0.3 | |
| 2021/01/08 | QRadar: Determining Changes that will occur as a result of Deploy Changes | How to determine the changes made after a Deploy Change has been run.   | All Versions | |
| 2021/01/08 | QRadar: Office365 Rest API Date range for requested content is invalid startTime | Office 365 fails to collect events. Reviewing the logs a message similar to this is displayed  ::ffff:XXX.XX.XXX.XXX [ecs-ec-ingress.ecs-ec-ingress] [GENERAL22303] com.q1labs.semsources.sources.office365restapi.api.query.Office365RESTAPIQueryBase: [ERROR] [NOT:0000003000][ XXX.XX.XXX.XXX /- -] [-/- -]Received a response status [400] from the Office 365 REST API. An attempt will be made to query for content at the next retry interval. Response: {"error":{"code":"AF20055″,"message":"Date range for requested content is invalid startTime:2019-02-06T09:14 endTime:2019-02-07T09:14."}} | All Versions | DSMs |
| 2021/07/21 | QRadar: How to exclude Log Source types from being discovered by Auto Detection | Administrators can experience issues where a log source type has events that are so similar that Traffic Analysis (TA), which is QRadar's Log Source Auto Detection engine, incorrectly creates the log source. This is especially true when there are not enough events coming from the log source for Traffic Analysis to correctly identify the log source type. When this occurs, administrators might need to disable the offending log source type. | All Versions | |
| 2021/01/08 | QRadar: How do I convert epoch time to use in my DSM | My Log source has epoch time in the payload. Is there a way to get the DSM to convert this properly? | All Versions | DSM;DSM editor;Parsing; |
| 2021/01/11 | QRadar: Cisco Umbrella logs are not processed nor displayed in Log activity | A Cisco Umbrella Log Source using the AWS REST API protocol displays the log source in a success state, but events are not displayed in QRadar Log Activity. If you look in /store/tmp/marker_number you will see that the files have been downloaded but are not processed. The screenshot in this example shows logs stored in the /store/tmp/marker_number. Example 1: Unprocessed Cisco Umbrella logs | All Versions | |
| 2021/01/08 | QRadar: Office 365 displays error "Unable to start a content subscription" | When trying to connect to Office 365 messages similar to this are displayed: Unable to start a content subscription.  Terminating query thread for [Audit.SharePoint] Unable to start a content subscription.  Terminating query thread for [Audit.Exchange] Access token error   | All Versions | DSMs |
| 2020/09/23 | QRadar: How do I delete QRadar Incident Forensics icons from the Admin tab | After an administrator removes a QRadar Incident Forensics appliance from the deployment, they might notice the Forensics icons remain in the Admin tab user interface. This article instructs the administrator how to request a license update to remove these user interface components. | All Versions | |
| 2019/06/20 | User accounts for services | Why are there new user accounts in my QRadar deployment that I can't access? | 7.3.2 and later | |
| 2020/09/04 | QRadar: Unable to remove a managed host from the deployment due to not enough unallocated EPS | Unable to remove a managed host from the QRadar® deployment due to not having a fully allocated EPS and FPS license or not deallocating the license the managed host is providing to the license pool. | 7.3.0;7.3.1;7.3.2;7.3.3;7.4.0 | Deployment |
| 2021/01/26 | QRadar: Replication bandwidth requirements and verifying speed between console and managed host | This document discusses some pitfalls of having a slower connection between the console and a managed host, with details on how to test the network speed. | All Versions | Deployment |
| 2021/01/08 | QRadar: Troubleshooting tunnel issues | This article discusses encrypted managed host connections "tunnels" and common troubleshooting tips. | All Versions | Encryption |
| 2020/12/21 | QRadar Deploy Will Fail During Data Node Rebalancing | Deploys do not initiate and no error from Web UI. Deploys cannot be processed while a host is still being added to the deployment and the initial balancing on a newly added Data Node is still part of that adding process in QRadar 7.3.2. | 7.3.2 | QRadar->Deployment->Deploys |
| 2021/01/08 | QRadar: How to determine when an event is written to disk (storage) on an appliance | Can I determine how much time it takes for an event to be written to disk in QRadar?   | All Versions | Log Activity |
| 2020/06/05 | QRadar: Hostcontext service and the impact of a service restart | What is the hostcontext service? What is the impact on QRadar if hostcontext is restarted? | All Versions | Deploy;Hostcontext;Core services |
| 2021/01/08 | QRadar: Troubleshooting SSH connections and tunnels issues | This article will guide you through troubleshooting SSH connections and tunnels in QRadar, which can ultimately lead to Deploy Changes to fail, events and flows processing to stop, failed searches and other issues. | All Versions | Deployment |
| 2021/01/08 | QRadar: Enable Debugging Mode in SSH to Troubleshoot Connectivity Issues | QRadar communicates between the Console and Managed Hosts using SSH connections. Encryption allows  QRadar to tunnel services that are not encrypted through an SSH connection. This article talks about how to enable SSH debug to identify SSH issues between the Console and Managed hosts. | All Versions | Deploy |
| 2021/11/18 | QRadar: Troubleshooting SSH when connections cannot be established | If you cannot SSH from the Console, it might be the result that SSH keys are corrupted or have permission issues. This article talks about how to diagnose and resolve these types of issues. | All Versions | Deploy |
| 2021/01/08 | QRadar: Checking SSH connectivity to ensure a connection can be formed | When there are network issues creating SSH connections between the Console and the Managed Host, there are messages that indicate issues with the network, NICs, firewall configurations or hosts that are down within the network. This article gives an overview of these issues.  | All Versions | Deploy |
| 2021/01/08 | QRadar: How to monitor the status of a Deploy Changes | This article informs administrators how to monitor the status of a Deploy Changes in QRadar. | All Versions | |
| 2021/01/26 | QRadar: All hosts in your deployment must be at the same version | The QRadar console and all managed hosts in your deployment must be on the same software version to avoid replication issues, deployment issues, and many other negative side effects. | All Versions | Deployment |
| 2022/07/21 | QRadar: Deploy times out due to missing or mismatched tokens | The QRadar Console is responsible for replicating its database and also pushing deployment configuration to all managed hosts in the deployment. Occasionally, one or more hosts might timeout during the Deploy Changes process. The Console and all managed hosts in the deployment must have matching tokens in /opt/qradar/conf/host_tokens.masterlist and /opt/qradar/conf/host.token files to avoid deploying changes communication issues. | 7.4.0;7.4.1;7.4.2;7.4.3;7.5.0 | Deployment |
"IBM prides itself on delivering world class software support with
highly skilled, customer-focused people. QRadar Support is
available 24×7 for all high severity issues. For QRadar resources,
technical help, guidance, and information, see our QRadar Support
101 pages."