Get Certified!
IBM's AI Enterprise Workflow Certification program
IBM's AI Enterprise Workflow Certification provides practicing data scientists with the advanced knowledge
required for data science in large enterprises.
Take the proctored exam by Pearson/Vue or start with the specialization course available on
Coursera to help you prepare for the test.
Certification Exam
Demonstrates your ability to build end-to-end AI solutions, and become AI Certified by IBM
Exams are proctored by Pearson/VUE, availavle at hundreds of examination centers or online.
Learn more at ibm.biz/ai-cert-exam
Earn your IBM badge!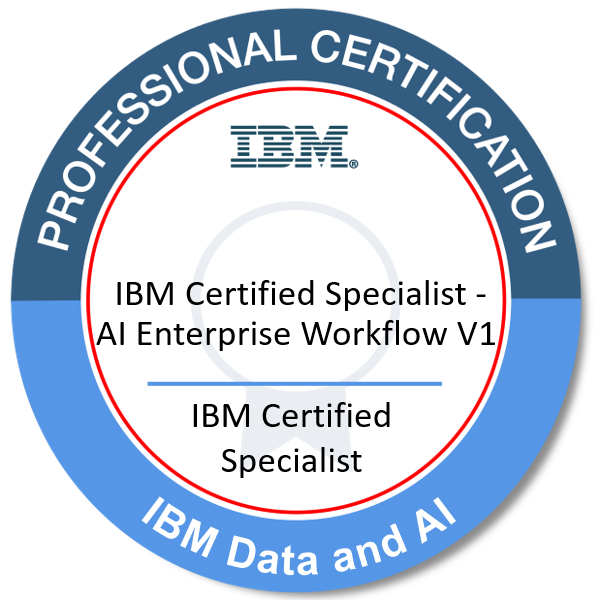 Learning program hosted on Coursera
This six-course specialization is designed by data scientists, for data scientists.
40 hours of training covers best practices for data science in today's large enterprises, from identifying business priorities through to operationalization.
Uses a real world scenario and connects business priorities to technical implementations, connects machine learning to specialized AI use cases, and connects Python to IBM Cloud technologies.
Learn more at ibm.biz/ai-cert-course
Join the AI Learning community and get a complimentary month of select IBM Programs on Coursera.