Develop and deploy
applications faster in the cloud
Enterprise cloud application development and delivery
with IBM can make your life simpler. We take care
of the details, so you can focus on innovation.
Use our proven application patterns to build applications faster. Or create your own patterns with our developer kit. Either way, you can deploy to both public and private clouds in minutes. We've also integrated DevOps so that your development and operations teams can work together better in a continuous delivery cycle.
So whether you're developing new applications, or moving legacy ones to the cloud,
look to IBM for a comprehensive cloud platform.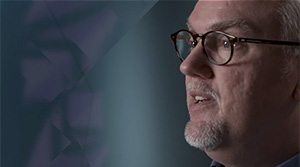 IBM PureSystems: Patterns Overview
Developer and IT resources
Explore how to create and enhance patterns with an IBM IT architect
Cloud-based application development and deployment solutions
With these cloud-based products and solutions, you can streamline the development, delivery and management of your enterprise applications. That means you can get new, higher quality services to market faster.