Cloud computing built upon
a common platform and open standards
Based on a foundation of open standards and interoperable technologies, IBM has built cloud solutions for every stage of cloud deployment, enabling speed and agility within clients' own infrastructures.
With all our cloud technology built on top of a common open-standards based architecture, you get flexibility and choice in how you build and deliver cloud services. You'll also get greater confidence that things will work together across heterogeneous environments, as well as a technology foundation that enables a true hybrid approach to power your initiatives around mobile, social and big data.
Key IBM cloud technology differentiators
Unmatched delivery of enterprise-class, dynamically orchestrated services at scale
Security and resilience built into every cloud technology
Client control through self-service and open, enterprise management tools
Workload optimised deployment models for hybrid delivery
IBM PureFlex System announcement
Commitment to open cloud standards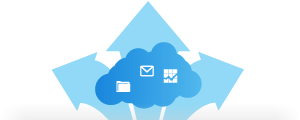 A foundation for private cloud and hybrid cloud deployment
As you look at how to optimise your existing infrastructure—while also establishing a flexible IT environment to engage your customers in new and innovative ways—IBM has proven solutions for an evolved cloud-enabled data centre.
The best private cloud primer—for free!
Private Cloud for Dummies eBook