Application management
Streamline your application strategy from development to production, and beyond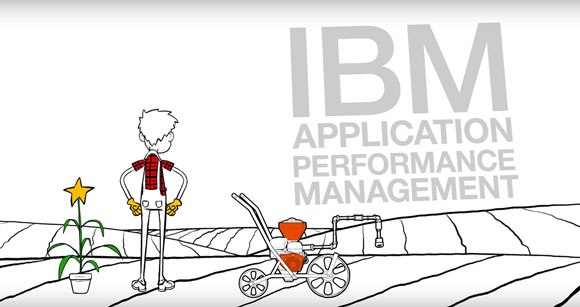 What can application management do for your business?
Application management solutions provide a comprehensive suite of capabilities to understand customer behavior and monitor the performance of and resolve problems with your applications, with the aim of ensuring more effective management of complex applications across the DevOps lifecycle.
Streamline your application strategy from development to production, and beyond
Prevent application issues from affecting your business by using analytics to resolve them before they affect the customer experience.
Understand your applications' behavior and performance and apply business insights to improve the customer experience.
Accelerate innovation with continuous application monitoring and active problem resolution, so your applications continue to exceed your customers' expectations.
What's keeping application managers up at night?
Why do analysts think application management is important in the digital economy?
IBM Application Performance Management
IBM Application Performance Management
Detect, isolate, diagnose and resolve
your application problems in real time
in your complex cloud and on-premises
environments.
Enhance your ability to ensure optimal application performance and availability with a single user interface.
Extend your APM to manage hybrid applications with one solution.
Ensure application availability and performance with synthetic testing.
Eliminate blind spots in your hybrid application environment.
Integrated capabilities cover five key areas:
User experience
Application resource monitoring
Transaction tracking and topology discovery
Application diagnostics
Analytics
Kaiser Permanente manages mission-critical applications with IBM Application Performance Management
"

Kaiser Permanente loves this new technology. And because of it, we're able to find problems immediately. It will tell us ahead of time [that] things are slowing down. We knew the problem before physicians or nurses knew the problem.

"
—Paul Holguin, Technology Consultant Specialist, Kaiser Permanente
Comprehensive solutions for seamless application management
IBM Application Performance Management
Rapidly resolve problems with your applications.
IBM Operations Analytics
Accelerate your application problem resolution.
IBM Customer Experience Analytics
Better understand your customers' behavior.
IBM Cloud® Mobile Quality Assurance
Better manage your mobile applications.
IBM Alert Notification
Manage your application-problem alert notifications.
IBM Cloud UrbanCode™ Deploy
Automate your application releases.
Learn the basics about managing your applications with IBM solutions
WEBSITE
What is application performance management (APM)?
DEMO
Take IBM Application Performance Management for a test drive
BLOG
Why should a CIO care about APM?
INFOGRAPHIC
Why bother monitoring applications?
Learn more about IBM Application Performance Management
See IBM Application Performance Management at work
Talk to an expert:
0800 206 1195 (Priority Code 109HG03W)