A philosophy that brings together operations and development
DevOps is an approach that promotes closer collaboration between lines of business, development and IT operations. It is an enterprise capability that enables the continuous delivery, continuous deployment and continuous monitoring of applications. It reduces the time needed to address customer feedback. Development and operations, and even testing, were often siloed in the past. DevOps brings them together to improve agility.
Key features
Developers, testers and operations specialists work in collaboration using shared DevOps tools.
Corrects misalignments of people and goals by building closer links between developers and operations.
Incorporates customer feedback in the development process to facilitate rapid responses to errors and enhancements.
Facilitates continuous delivery of software by enabling collaborative testing and continuous monitoring throughout development, integration and staging environments.
Tools facilitate release management, infrastructure provisioning, orchestration, monitoring, containerisation, virtualisation and automation.
Understand the fundamentals of DevOps and gain a deeper understanding of DevOps best practices in this no-cost practical guide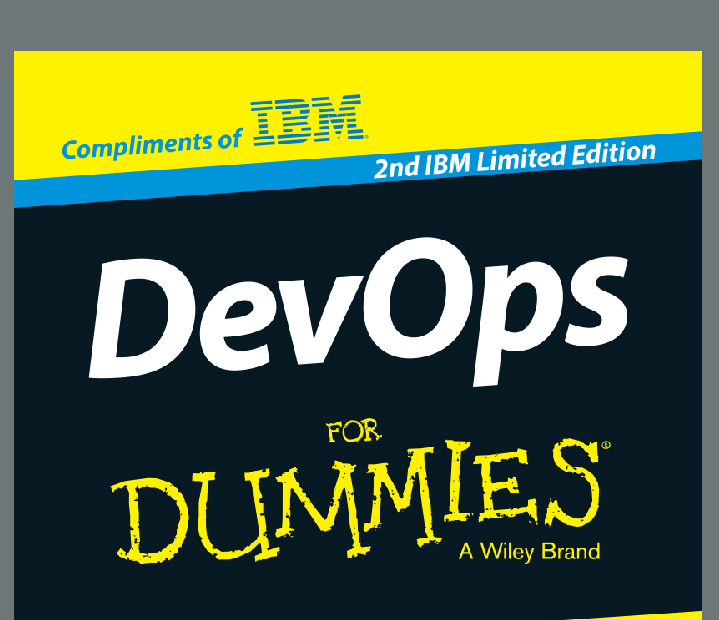 Why DevOps
Continuous testing
DevOps systems have built-in checks and balances to ensure that the end result is as stable and reliable as possible.
Continuous delivery
DevOps enables innovation by automating software delivery processes and eliminating wasted effort, all while helping manage regulatory restrictions.
Continuous monitoring
DevOps helps ensure operational excellence by continuously monitoring application status and performance for high availability and fast recovery.
Get up to speed fast with the DevOps series of "Dummies" books, available at no charge
Considerations for using DevOps methodology
Varied tools

Different DevOps tools can achieve similar goals. For example, one could use OpenStack, Docker or Vagrant for containerisation.
Agility

Using customer feedback early in the development process can help weed out problems quickly.
IBM DevOps solutions can help you speed continuous delivery of software innovation.
Removing silos

Delivery automation can bring development and IT operations together to enable continuous delivery of updates.
Analytics

Continuous learning is key to a DevOps approach. Application monitoring and user analytics can help improve quality and add value.
Companies are delivering new software faster
Developers considered to be "delivering fast" are releasing new software every 1 to 3 weeks.
1 to 3
weeks:
time taken to deliver new software
IBM DevOps solutions can help you speed continuous delivery of software innovation