Deliver greater consumer value with smart, secure cloud solutions
Using IBM Cloud, financial institutions of all sizes can operate like nimble startups by quickly delivering innovative services that meet changing customer and industry demands. IBM offers a full set of hybrid cloud models across local, public and shared options so that you can integrate your existing IT with greater ease and openness. Private networks plus more than 45 data centers around the world help address most regional regulatory mandates and ease security concerns. And our world-class engineering and technical resources empower you to run your cloud more smoothly and with minimal worry.
Our solutions include cognitive analytics from IBM Watson® so you can better manage the ever-growing demands of customers, compliance and the competition. And with IBM Blockchain, you can control and quickly digitize your financial workflow for greater efficiency.
The IBM Cloud
offers multiple benefits to enhance your financial services solutions
Hybrid cloud
More easily integrate cloud with your existing IT with a choice of local, private and shared deployment models and high-performing bare metal servers.
Private network
Address data sovereignty and high availability needs using a private network with data centers in multiple regions around the world.
World-class engineering
Run your cloud with confidence with access to industry expertise and technical resources.
Tangerine Bank enhances the mobile experience of its customers using IBM technology
A DevOps approach helps innovative Tangerine Bank efficiently gather
customer feedback and actionable insight on its mobile banking app.
How can you evolve your financial services?
"I need secure cloud options that allow me to incorporate my existing IT and manage industry regulations."
---
Choose from a full set of hybrid cloud options – local, private and shared – to develop the ideal solution for your business.
---
Access a private network with data centers in local regions to address data sovereignty and high availability in accordance with regulatory mandates.
---
Use automation to help you "lift and shift" your VMware workloads to cloud in hours versus weeks.
---
Use powerful bare metal servers and gain the ability to mirror on-premises environments, with the option to further boost performance using GPU co-processors.

"I need to deliver innovative, personalized customer experiences to increase loyalty and retention."
---
Gain deeper customer insight using hybrid cloud solutions that integrate existing data systems with cognitive and analytic APIs.
---
Increase consumer confidence in the security of your solutions using a private network, regional data centers and Intel TXT and HyTrust encrypted systems.
---
Meet the demand for mobile apps quickly with backend infrastructure and app management capabilities built on an open platform and supported by world-class resources.
---
Help ensure high performance of apps and services with the power and scalability of bare metal servers.
Discover your financial services solution on the IBM Cloud
Infrastructure
Gain agility with the IBM Cloud single-tenant and private cloud environments with bare metal options, supported by enterprise cloud security solutions such as Intel TXT to meet your privacy, regulatory compliance, data sovereignty and reliability needs.
Platform
With Bluemix, choose from integrated public, dedicated and local deployment models – built on open technology – to meet your needs. Use DevOps services to rapidly develop, test and deploy your apps in minutes, allowing your bank to keep up with disruptive, fast-moving competitors at a lower cost.
Services
With services like IBM Watson, you can interpret massive volumes of financial data to learn from your customer's behaviors, allowing you to make real-time decisions to improve their experience and increase loyalty.
Developer Center
Use the IBM Cloud for Financial Services to join the FinTech revolution. Build the future of financial services with help from Watson and developer starter kits.
PRODUCT
With IBM Blockchain on IBM Bluemix, your developers can build applications while testing security, availability and performance of a permissioned blockchain network.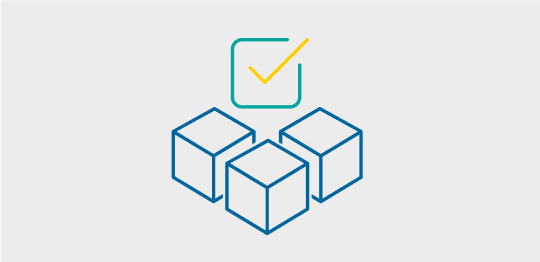 BLOG
A major Indian bank combines the power of cognitive and blockchain into an innovative solution for its client payment network.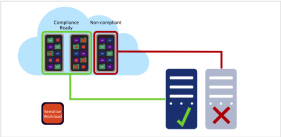 VIDEO
IBM Cloud has partnered with HyTrust to give you more control over which physical server your virtual machine can run on, helping you preserve data segregation.
Talk to an IBM Cloud expert to explore the transformative
power of cloud for your financial services business