Create new market opportunities by
expanding your ecosystem
Design and share secured APIs with a simplified API lifecycle management solution
Extend your reach—with an API management solution
The rapid growth in the number of application programming interfaces (APIs) and microservices has created a business environment that allows you to expand beyond your existing organization. With APIs you can add new partners, reach new demographics and expand to new geographies seamlessly. To continue this growth, you need a complete API management solution.
Solution: IBM API Connect
Need an interface between your back-end systems and front-end applications? APIs are the key. Learn how you can design, secure, manage and analyze APIs using a wide array of API and service management features including:
A developer portal to attract and engage application developers and foster use of published APIs.
An administration portal allowing you to establish policies for critical API attributes such as self-registration, quotas, key management and security policies.
An analytics engine providing role-based insight for API owners, solution administrators and application developers to ensure service levels are being achieved.
Manage the increasing number of APIs being produced and consumed in your business with a simplified API lifecycle management solution.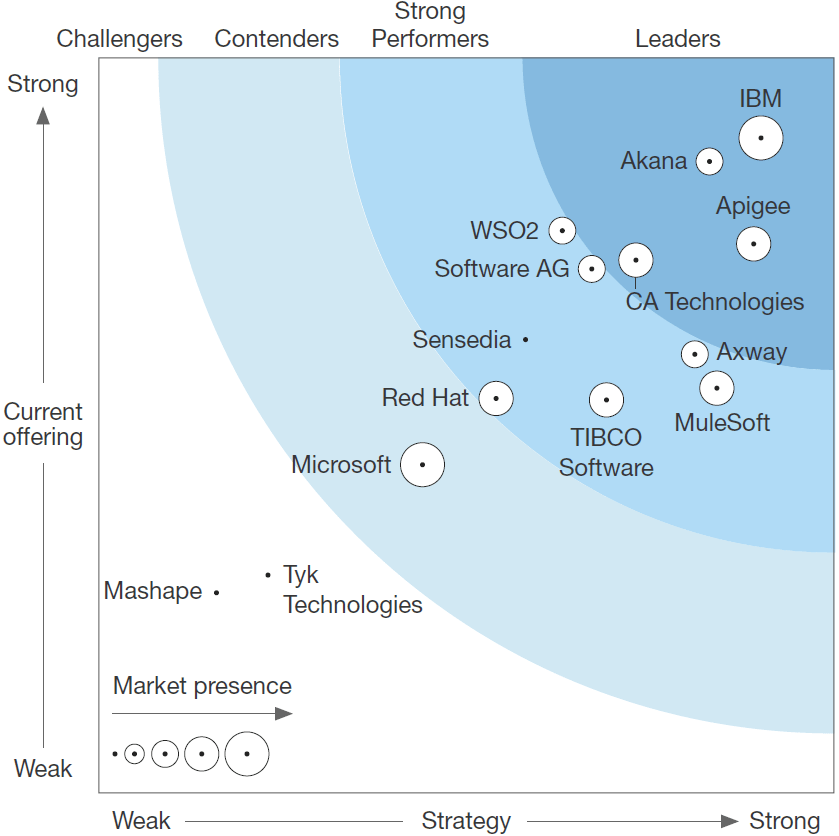 Source: The Forrester Wave™: API Management Solutions, Q4 2016 by Randy Heffner, November 14, 2016
API Economy Resources
IBM experts on API topics
We have created for you a section on IBM THINK Blog, designed to share ideas and great stories about API Economy.
Learn how APIs enable you to innovate faster and create a deeper connection with your customers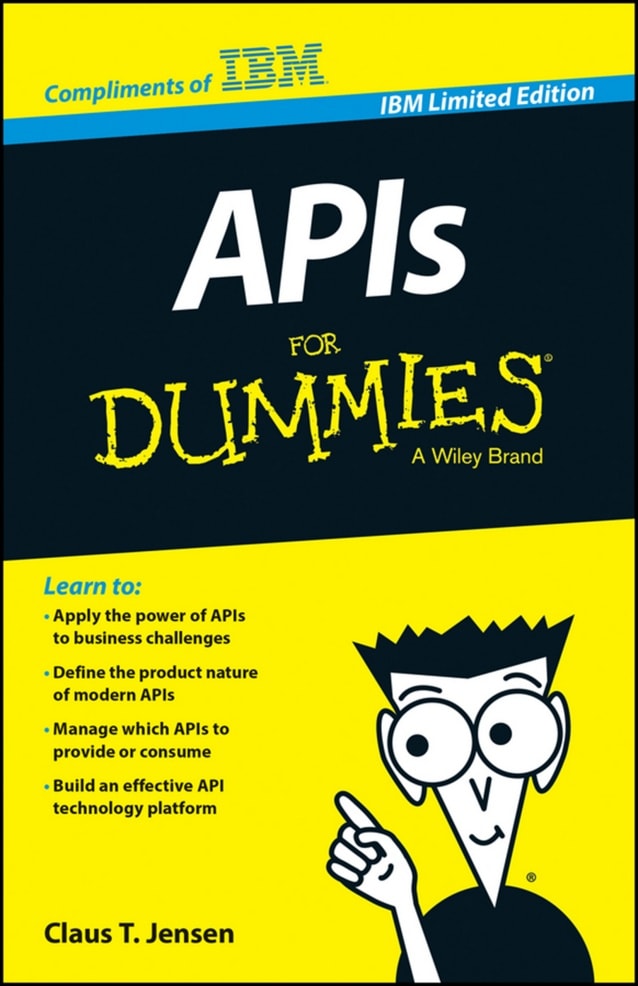 Start using IBM API Connect to create and manage secured APIs, today