This is not just any cloud.
This is the IBM Cloud.
Find out the winning cloud strategies of leading companies.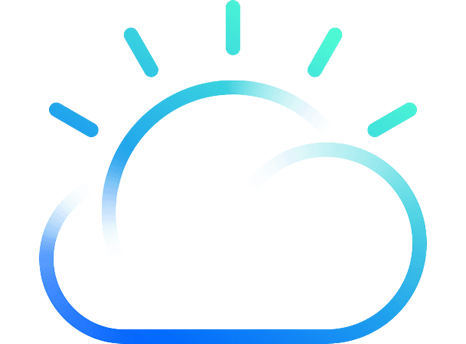 Why IBM Cloud?
When it comes to cloud computing,there is nothing wrong with having a competitive advantage.
IBM Cloud ensures seamless integration into public and private cloud environments. The infrastructure is secure, scalable, and flexible, providing customized enterprise solutions that have made IBM Cloud the hybrid cloud market leader.
5 key benefits of moving to IBM Cloud
Not just any private cloud. This is IBM Cloud Private.
Fast. Flexible. Intelligent. Open. Enterprise-grade.

Are you ready for the digital economy?
Build brand loyalty and increase your bottom line—with cloud integration solutions built for the digital economy

Cloud adoption just got easier with IBM Cloud and VMware.
Transform the digital customer experience with financial services in the cloud
Build secure, engaging solutions that integrate existing IT with hybrid
cloud options, use a private network that spans global data centers
and are backed by world-class engineering and technologies
Create seamless retail solutions on cloud
From operations to merchandising, use the IBM Cloud as your
foundation to meet consumer demand and drive growth
Transform the digital customer experience with financial services in the cloud
Build secure, engaging solutions that integrate existing IT with hybrid
cloud options, use a private network that spans global data centers
and are backed by world-class engineering and technologies
Create seamless retail solutions on cloud
From operations to merchandising, use the IBM Cloud as your
foundation to meet consumer demand and drive growth