IaaS — It can be the difference in
beating competition to market
Infrastructure as a service (IaaS) from IBM Cloud offers a choice of open cloud infrastructure services for IT operations. Use SoftLayer self-service IaaS or our fully managed IaaS (US) to deploy both virtual and dedicated bare metal servers, develop applications and run production-ready workloads.
---
Hide [x]

Unparalleled performance
Consistent compute power and a high-performance global network for self-service IaaS.

Flexibility and breadth
A range of options support a dynamic hybrid cloud strategy.

Complete control
Our self-service IaaS is up to 10 times faster than competitors.
Self-service SoftLayer IaaS for demanding cloud applications
Build your future on SoftLayer Global cloud infrastructure and order now. Enjoy self-service provisioning for both virtual and dedicated bare metal servers—with deployment in just minutes for virtual and hours for bare metal—delivering the control and flexibility to power demanding cloud applications.
Managed cloud services for
critical enterprise workloads
IBM Cloud Managed Services provides a fully managed IaaS cloud optimized for critical enterprise workloads, offering SLAs with up to 99.95% virtual server uptime and many advantages of a managed private cloud.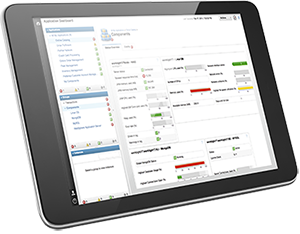 IBM Service Management
IBM Service Management puts the power of application and infrastructure management at your fingertips with an integrated experience for IT Practitioners to learn, explore, try, and buy SaaS solutions that integrate with your on-prem solutions.
News
Learn about our offerings