Be part of the process automation revolution
Join the C-level digital process automation summit discussion 25 - 26 October in Tampa, FL. Register today for this exciting event.
Leading companies know that digital transformation efforts require more than just wringing cost out of back-office processes. They need integrated and automated end-to-end processes that don't just serve the customer, they delight them.
Join us for an exclusive forum designed for business leaders where you will:
Hear from your peers and IBM executives about new DPA use cases.
Accelerate your digital innovation skills with a hands-on boot camp providing the essential tools of design thinking, rapid prototyping and digital innovation
Discover best practices for incorporating robotic process automation (RPA) into a DPA strategy.
Sail the waters off Tampa Bay for exclusive networking opportunities with IBM executive leadership.
Join host Michael Gilfix, Vice President, Digital Process Automation and Enterprise Content Management, IBM, along with clients and experts in the field to discuss how digital process automation can help you increase speed, scale and customer focus.
A McKinsey report noted, "Measuring satisfaction on customer journeys is 30 percent more predictive of overall customer satisfaction than measuring happiness for each individual interaction."1
Customers expect a seamless, personalized, differentiated, self-service experience that is fast, efficient and informative. In this session Clay Richardson, IBM executives and clients will explore how enterprises can leverage design thinking methodologies and new, intelligent automation services to deliver an end-to-end customer journey that increases customer satisfaction and loyalty.
Michael Gilfix
Vice President, DPA and ECM, IBM
In his current role, Michael has global responsibility for offering management, engineering and design for business process management and decision management technologies. An inventor with more than 50 patents, Michael has served IBM in multiple capacities and will be the host speaker for the summit.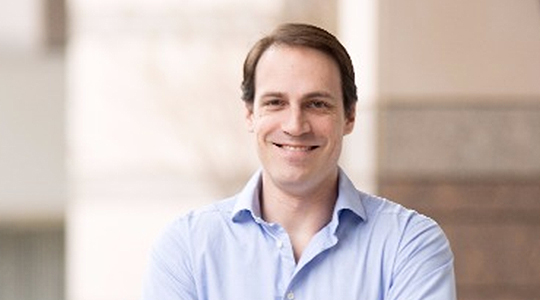 Clay Richardson
A certified facilitator for the Edison Award-winning IDEO ExperienceInnovation methodology, Clay will lead the design-thinking crash course. Clay's interactive and immersive session will walk participants through the essentials of using design thinking to tackle tough digital transformation challenges.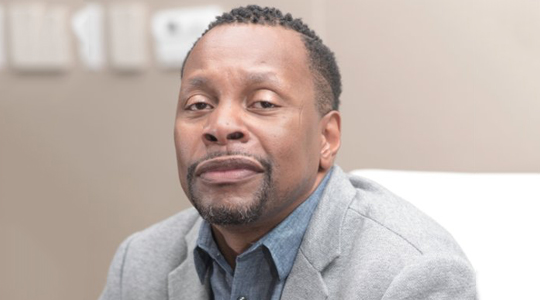 Agenda, Day 2: 26 October 2017
Digital Process Automation and Design Thinking
Introduction: The Case for Innovation
Phase 1: Inspire
Phase 2: Ideate
Phase 3: Implement
Phase 4: Prototyping Game

"Sixty percent of digital leaders run strategy by experimentation through limited releases and prototyping."2
An emerging challenge facing today's enterprises is reducing the time it takes to deliver automation projects that provide a seamless, personalized, customer-centric experience, while also improving employee productivity.
You will learn how digital process automation solutions enable rapid prototyping of process-centric applications that automate and augment individual, team and customer-centric processes by providing seamless interaction between new and heritage systems.
Mark Fletcher
Executive Vice President, Global Sales, Automation Anywhere, Inc.
From his Boston office, Mark manages a global sales team across four continents. With over 30 years of experience in software, the past 15-plus devoted to automation solutions, Mark has been instrumental in bringing RPA technology to many of the world's largest organizations, with an emphasis on strategic transformation.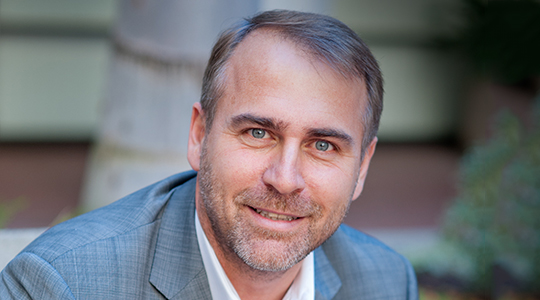 New automation technologies are helping businesses deliver exceptional customer experiences at scale. Enterprises increasingly want the capability to prototype applications that include some of the new automation capabilities in a lightweight environment and, if those applications are successful, the option to scale up. However, many organizations are using different point solutions for each project, making it difficult to easily replicate successful solutions or to scale them.
Our experts and guests will discuss how digital process automation solutions are helping enterprises scale out with reusable, replicable solutions — reducing the number of platforms required — and scale up for higher volume.
1Driek Desmet, et al., "Six building blocks for creating a high-performing digital enterprise," McKinsey & Company, September 2015
2Alfonso Pulido, et al., "The three Cs of customer satisfaction: Consistency, consistency, consistency," McKinsey & Company, March 2014
Learn more about DPA solutions from IBM