IBM Cloud: the hybrid cloud platform for developers
Build and run your apps with cognitive API's, security, analytics, infrastructure and more with no time restrictions
IBM Code
Solve real programming challenges:
Code patterns, tech talks, open source projects, developer advocates, dynamic communities, upcoming events–your coding success starts here
Data Science Experience
Use systems and scientific methods to analyze structured and unstructured data in order to extract knowledge and insights
Join us at this first-of-a-kind integrated Business & IT event.
Join us at this first-of-a-kind integrated Business & IT event.
Leverage the benefits of open source on IBM Cloud
Explore our products and services
Powered by IBM Watson AI, KBC K'Ching speaks the language of youth. Find out how KBC designed a banking app for children, with the ability to answer users' questions and even understanding emojis, slang and common abbreviations that kids use.
Learn how Bluebee speeds up clinical results with a cloud-based platform for genomics data analytics. Their offering accelerates genomics data processing for labs and genomic service providers with the use of IBM Cloud.
How do you build a fully operational humanoid robot in only eight weeks? Brussels Airport Company and IBM took on this challenge at the Hack Belgium 2017 innovation festival

KBC K'Ching chatbot uses IBM Watson for authentic conversational interface

No time restrictions! Take all the time you need with the IBM Lite Account
Did you know there are many other ways to use conversations then just chatbots?
BI
BI
Over 100 technical sessions by leading technical experts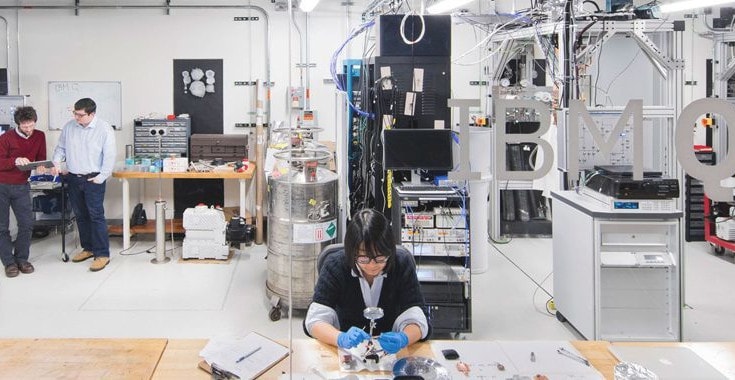 Do you have a first understanding of quantum computing and you can't wait to start using it?
IBM Cloud Private is the ideal start for setting up a DevOps environment