Speed app development and modernization with IBM Cloud Private
When you need that extra attention to security, speed and control, empower your teams with IBM Cloud Private, a transformative platform for building cloud-native applications or modernizing existing ones in days or hours, not weeks or months.
A pre-packaged enterprise-class solution, IBM Cloud Private delivers a single platform located behind your firewall. You can leverage your on-premises software portfolio or easily integrate next-generation data and software optimized for cloud.
Built on open source frameworks, like containers, Kubernetes and Cloud Foundry, IBM Cloud Private offers flexibility, control, security and easy integration with public cloud. Plus cloud management solutions are included so you can govern multi-cloud infrastructures and applications.
Read how to get benefits of cloud behind your firewall (1.0 MB)
Solve your business challenges
Create new cloud-native apps
Streamline development with built-in microservices, runtimes, containers and Kubernetes orchestration plus integrated management.
Accelerate your business growth
Webcast: Public and Private Cloud Strategy
Bala Rajaraman and Dave Bartoletti share ideas about innovating in a multi-cloud world, making the most of both public and private cloud.
Think 2018
19-22 March, Las Vegas
Participate at this first-of-a-kind integrated Business & IT event. Learn from innovators in AI, cloud, data, security and Internet of Things.
We finance possibilities
Accelerate your business growth and innovation with flexible financing that fits your budget.
Tools and services to drive developer and operational activity
IBM DevOps
Use DevOps methodologies from IBM to bring together your development and operations teams and speed time to market.
IBM Cloud Automation Manager
Running on IBM Cloud Private, this management platform empowers developers and administrators to manage workloads and service lifecycles across multiple clouds from a single dashboard.
Hybrid cloud management
Deliver a superior customer experience by proactively managing your IT infrastructure, clouds and applications.
Next-gen software, data, integration and analytics to drive innovation
Enterprise infrastructure for optimized workload performance
IBM Power Systems™
IBM Cloud Private on IBM Power Systems can tightly integrate containerized applications with mission-critical data applications running in enterprise AIX, IBM, or Linux environments – on a secure platform with nearly zero latency, without adding capital expense or risk.
IBM Storage
IBM Spectrum Access is a tightly integrated foundation platform for IBM Cloud Private designed to pool your computing, network, and storage resources for a more complete infrastructure as a service solution.
IBM System z®
Enterprise infrastructure for optimized workload performance With IBM Cloud Private, build, deploy and manage cloud-native applications on IBM Linux on z Systems/LinuxONE, one of the most secure data-serving platforms in the world.
Strengthen your solutions with services
IBM Global Technology Services®
An integrated suite of cloud deployment, broker, management, storage and automation services can help you manage multiple clouds more easily.
IBM Global Business Services®
Cloud application migration experts from IBM can expedite your move to IBM Cloud Private efficiently, predictably and securely.
IBM Cloud Professional Services
From IBM Cloud Private architecture and readiness to deployment and operations, strategic services from IBM Cloud Professional Services can help you get started. Rapidly develop cloud-native apps and modernize your applications with the IBM Cloud Garage (US).
"A strategy consisting of public, private and hybrid cloud are essential for large enterprises to effectively make the transition from legacy systems to cloud. Hertz is an early adopter of both public and private IBM Cloud, and we could not accomplish our technology goals without private cloud as part of our overall cloud portfolio."

—Tyler Best, CIO, The Hertz Corporation
"IBM Cloud Private will help BCI maintain control of sensitive data and build on investments in core systems while creating a flexible cloud environment to speed development of apps and delivery of new services to customers."

—Massimiliano Marocchi, Chief of Technology Architecture, Banco de Crédito e Inversiones (BCI)
Try IBM Cloud Private Community Edition for free.
Contact me to learn more:
Stephanie
van Barneveld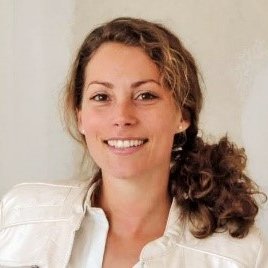 Business Development
Cloud & Hybrid Cloud BeNeLux
IBM Digital Sales
Stephanie van Barneveld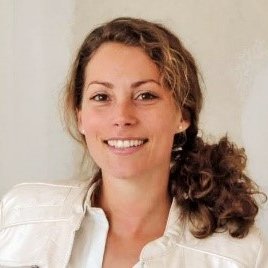 Business Development
Cloud & Hybrid Cloud BeNeLux
IBM Digital Sales