Cloud Pak for Data on Red Hat OpenShift: The best of both worlds
The recent $34 billion acquisition of Red Hat by IBM has been touted widely as a game-changer. Having been an integral part of many acquisitions at IBM, I can attest to the importance of strategic acquisitions. But no other move in IBM's 100-plus year history is more strategic to its future than Red Hat. This is not just my personal perspective, but an opinion shared widely by IBM senior leadership, market analysts and industry experts.
I am very excited to be a part of the IBM and Red Hat team that is uniquely positioned to help customers in their journey to hybrid cloud. While there are a number of synergy drivers to this acquisition, in my opinion these three are instrumental: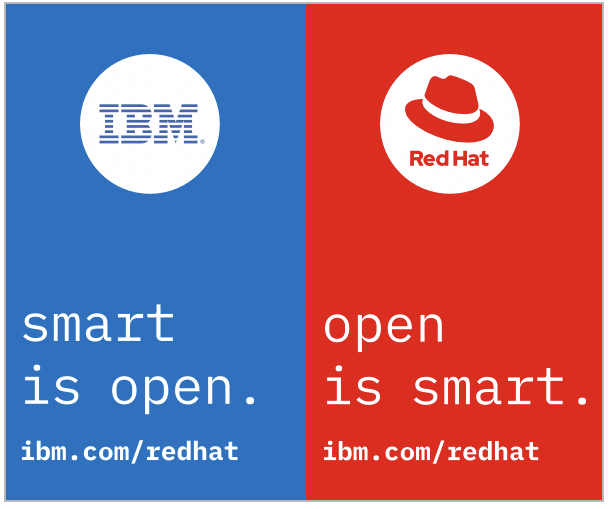 Open source as a strategic differentiator
       IBM Cloud Paks on Red Hat OpenShift
       Cloud Pak for Data, the IBM integrated data and AI platform
For more than 20 years, IBM has invested heavily in open source code, communities and governance. This $34 billion investment is a further testament to that commitment.  At IBM, we have seen open source transform projects from good ideas into technology that powers operating systems all over the world. And we believe in its power to transform the enterprise. Red Hat's culture, neutrality and ecosystem are essential to open development and governance, and we are dedicated to embracing those practices. In short, our partnership with Red Hat will continue with a strong focus on advancing open, cloud-native development. This is a win for everyone involved.
IBM is a leading provider of enterprise software with significant presence across Fortune 500 companies. As our customers look at modernizing their applications for a cloud future, no one is better-positioned to help them through the transition than IBM with Red Hat. Cloud Paks are prescriptive IBM offerings that advance this cloud modernization journey. A Cloud Pak is containerized enterprise software that is cloud-native and hence can run on-premises as a private cloud or on any public cloud infrastructure that supports OpenShift. This allows clients to quickly derive cloud benefits while retaining the flexibility to operate their workloads on any infrastructure – public or private – or across clouds for that matter. This is true hybrid multicloud.
Today we have five Cloud Paks across IBM, with four focused on application workloads. The fifth Pak is IBM IBM Cloud Pak® for Data, IBM's integrated platform for Data & AI, which is 100 percent complimentary to Red Hat offerings. It runs on OpenShift today and has a hardware version called Cloud Pak for Data System.  For more details on Cloud Pak for Data System, read my colleague Vikram Murali's blog post.
The beauty of Cloud Pak for Data is that it includes all of our strategic data and AI services – including Watson – as one integrated offering. This allows clients to consume what they need in a cloud-native fashion on the infrastructure of their choice (on-premises, IBM Cloud, AWS, Azure and more) and build personalized apps. This is the essence of Watson Anywhere that we announced at THINK earlier this year.
I am extremely bullish on the Red Hat acquisition by IBM and am confident it will deliver huge dividends to the company and clients alike. As a long-time IBMer, I want to extend a warm welcome to all Red Hat associates. I look forward to working together as we lead IBM into a new era.
See how easy Cloud Pak for Data allows you to easily develop and deploy innovative applications by checking out the video above or trying our no-cost, 7-day trial.