Share this post:
I've been giving some thought to the topic of risk recently. I can hear you yawning already….but wait a moment. I'm increasingly realising that this is a bigger issue than I might have allowed for in the past. Let me share my thinking…
For many in insurance, risk seems to fall into two camps: Finance and Underwriting.
The Finance viewpoint relates to capital management, Solvency 2, RMORSA and all that goes with it. People in that part of the business generally seem to have brains which are the size of small planets, and there are multiple niche websites  and periodicals that talk to topics like the impact of Omnibus II.
Underwriting is an altogether different group . They worrying about if insurance cover (risks) should be accepted and if so, what the terms of that acceptance should be. They assess a risk according to the likelihood of a claim being made by weighing up a number of factors and asking for detailed information from prospective clients (policyholders).
But isn't the topic of risk prevalent everywhere in the insurance company?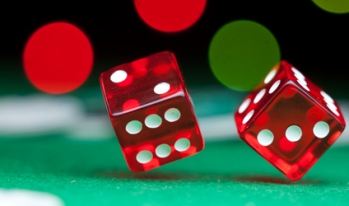 The topic of 'cyber risk' keeps the IT and security departments awake at night – even if many of the data leaks I have heard about relate to disenchanted staff taking information away in the form of a disk or spreadsheet.
The risks of mis-selling raise issues not only of regulatory breach, but also reputational risk. And claims management is faced with risk issues from all angles – internal and external fraud, supplier fraud, anti-competitive behaviour in the supply chain.
The risks happening in the external environment are also impossible to ignore. The problem of climate change is creating, amongst other events, extreme rainfall and storms. Remember 2013 for Typhoon Haiyan (Philippines), Typhoon Phailin (India), Hurricanes Manuel and Ingrid (Mexico), Earthquake (Central Visayas, Philippines), and multiple tornadoes in the United States. Or did those events pass you by… ?
I'm sure there are other risk issues in our industry, if we look hard enough. Risk occurs in people, processes, events and systems. So let's admit it – risk pervades the insurance industry. It's all around us – interconnected and influencing all our activities and behaviors.
And for all the problems that this might bring to the insurance industry, it also brings opportunity. Risk is in all industries – telco, retail, CPG, utilities – and they all need cover. Every cloud has a silver lining.
Maybe it's time for risk to come out of the cupboard, and to be front and center of all our thinking.
At a time when insurance is getting its head around Big Data, shouldn't it also be thinking about Big Risk?
IBM Solutions and Services for Insurance
Discover IBM insurance solutions that can help you make smart investments focusing on informed interactions, streamlined operations and enterprise resilience.
Engage policyholders with insight
Faced with a new generation of policyholders who expect seamless and individualized experiences, insurers need new strategies for improving retention and driving growth.