Share this post:
RAVInvest director Ueli Scheuermeier knows that well-established blueprints and best practices for entrepreneurial projects in rural Africa are rare.
"Peer exchange is key in solving problems," Scheuermeier says. "Someone will face a challenge and ask, 'Does anyone have a clue about what to do here?' And someone else will let them know what they've tried, what's worked and what hasn't."
Teaming with IBM Business Partner WebGate Consulting AG, RAVInvest created its cloud-based Linked Local Learners platform to better enable mentoring and information sharing among African entrepreneurs and other project leaders.
"We have a longstanding partnership with WebGate," Scheuermeier says. "We tell them what we need to get done and they make it happen from a technology standpoint."
WebGate project manager Martin Muheim understood the importance of high-performance cloud technology in extending RAVInvest's applications throughout rural Africa.
"SoftLayer cloud is the platform we needed for reliable delivery and cost-effective hosting," Muheim says.
In addition to the Linked Local Learners solution, RAVInvest and WebGate created the cloud-based Transaction Security Services (TSS) application to support efficient, equitable trade between farmers and buyers.
"If a farmer has maize to sell and a mill 500 miles away needs maize, a lot of details have to be organized and managed to make it a fair transaction," Scheuermeier explains. "TSS introduces control mechanisms that allow people to take each other at their word."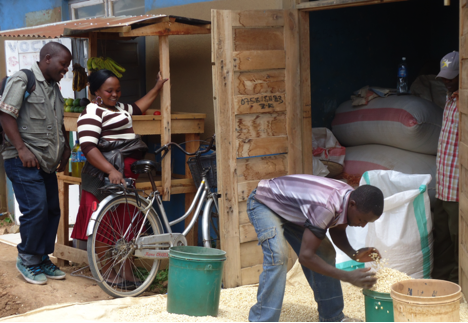 SoftLayer technology is the critical component enabling fast, reliable transactions between parties. "RAVInvest provides service out into the countryside where there's almost no connectivity," Muheim says. "Without SoftLayer cloud infrastructure, this wouldn't be possible."
With the success of RAVInvest's cloud-based solutions, Scheuermeier sees the potential for many additional applications.
"We're engaged in other projects where Africans have come to us proposing new financing ideas," Scheuermeier says. "For example, planting trees that will be worth a certain amount of money in 20 years' time, and using that as collateral for a loan. If we can make an idea like that work, it will present a whole new set of possibilities for rural financing."
He adds, "Cloud-based peer exchange is at the core of what we do, and it can be applied to just about anything, like healthcare or other critical services for remote areas."
For more info on RAVInvest, check out this video series.
Read more: Cloud collaboration changes the lives of African farmers
Save