Share this post:
As a serial entrepreneur, I've started a bread company, lead a security technology company, consulted for the tech industry and, most recently, launched an Internet of Things company. Like most good entrepreneurial ideas, my latest passion project came from identifying problem in my own life.
Unfortunately, in my case, it was a burst pipe in my home.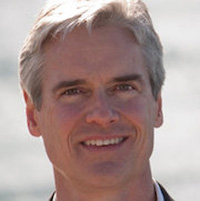 After fixing the pipe and cleaning up the mess, I set out to create my own system to prevent future leaks and burst pipes. That's when Water Hero was born.
Water Hero offers real-time, 24/7 monitoring of water consumption and full home leak protection, and is controlled by your mobile device or any browser. With detailed moment-to-moment monitoring, users can easily see how many gallons or liters of water they are using for daily tasks, get notifications on leaks, burst pipes and freeze warnings, and even shut off their water remotely.
When the team and I launched Water Hero, we knew it could fill a great need in the marketplace. We just needed help getting it there.
That's when IBM stepped in.
I was introduced to the IBM Global Entrepreneur Program (GEP) in Boston, where a few key IBM executives took us under their wings. At the time, we were using Amazon Web Services (AWS) as our cloud provider, but we weren't getting the kind of one-on-one attention and care that we needed as a startup.
Everything changed when we joined IBM GEP and switched to IBM Cloud. Now we have a direct line to IBM mentors who are dedicated to helping entrepreneurs. Being able to pick up the phone and get help instantly has saved Water Hero hours of time—and for us, time is money.
Another major benefit of switching to IBM Cloud is the vast array of forward-thinking technology at our fingertips. Through GEP, not only do we have access to the Bluemix development platform and SoftLayer infrastructure, but we also have the ability to tap into IBM Watson. There's a huge big data play with Water Hero, so having easy access to a world-class cognitive computing offering like Watson will be an incredible differentiator for us as a small company.
We also appreciate IBM's reputation and connections within the global marketplace. Because IBM maintains a rich ecosystem of enterprise partners, we've been able to leverage those connections to build our own ecosystem of quality partners and stakeholders. Our GEP mentors have facilitated crucial introductions to our target distributors, including major insurance, plumbing and water utility companies.
And last but most certainly not least, IBM helps us thrive here in Boston. At the end of October, IBM partnered with the city of Boston to launch StartHub, a new initiative to connect, support and grow the city's world-class technology and startup community. I'm honored that IBM included Water Hero in the StartHub launch event and featured our company on the StartHub website. We now use StartHub to network within the local startup community and recruit top talent for our team. It speaks volumes that a global company like IBM is engaging on a local level to help bring innovation to our neighborhood.
Looking ahead, Water Hero will launch a controlled beta release of its product in January 2016, when 80 of our professional-level units will be delivered to major corporate partners for evaluation and testing. We'll use their feedback to tweak the product, expand the beta release to 500 units, and repeat the process until we're ready for field deployment with partners and homeowners. Knowing that our backbone—IBM Cloud—is ready to scale with us as we grow, and having IBM mentors who are just a phone call away gives me great peace of mind as Water Hero enters the next stage of its journey.