Benefits
Get an in-depth look at blockchain's capabilities with the IBM Blockchain Technical Overview.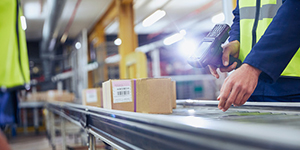 Accelerate development
Significantly reduce development time with tools that ensure close alignment between business leaders and developers.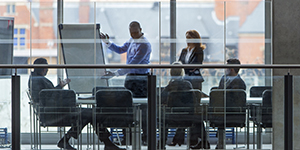 Democratic governance
Enable faster activation, customization and ongoing management of your business network with collaborative management tools.
Always-on operations
Meet the needs of the most demanding use cases and regulated industries with networks that are scalable, hardened, highly secure and always on.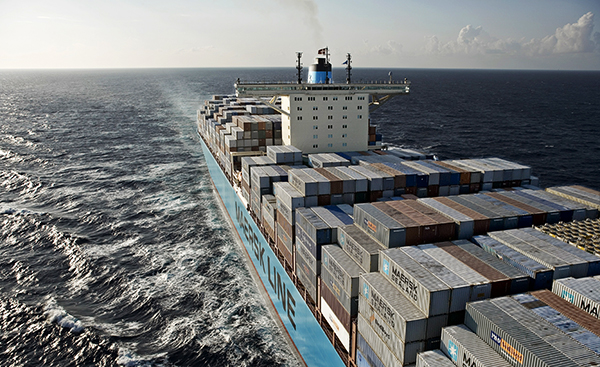 "After building solutions on several blockchain platforms, we found IBM and Hyperledger to offer superior options for enterprise-grade blockchain applications."

Mohan Venkataraman, CTO, IT People Corporation
"As we work to build capabilities that are broad, scalable and resilient, we couldn't have a better partner than IBM."

Greg Wolfond, Chairman and CEO, SecureKey Technologies
"By working with IBM, a pioneer in building enterprise-class blockchain solutions, we are committed to building, testing and scaling our capabilities in emerging technologies over time."

Chris Corrado, Group COO and CIO, London Stock Exchange Group
"To make the Digital Trade Chain network a reality and enable it to serve potentially thousands of the consortium's banking clients, we turned to IBM in enterprise blockchain to help us quickly bring this highly scalable system into production."

Rudi Peeters, CIO, KBC Group
"The projects we are doing with IBM aim at exploring a disruptive technology such as blockchain to solve real customer problems and create new innovative business models."

Ibrahim Gokcen, Chief Digital Officer, Maersk
Develop an application
Tools that use business terms to generate chaincode and smart contracts
Sample industry use cases
Online, local and shared development environments
Integration with popular development environments using open developer tools
Powered by The Linux Foundation's Hyperledger Composer
Govern the network
Activation tools for new networks, members, smart contracts and transaction channels
Multi-party workflow tool with member activities panel, integrated notifications and secure signature collection for policy voting
Operate the network
Always-on, high availability with seamless software and blockchain network updates
Hardened security stack with no privileged access, which blocks malware
24/7/365 IBM Blockchain Support
Built-in blockchain monitoring for full network visibility
Powered by The Linux Foundation's Hyperledger Fabric
Membership plans
| | Entry | Enterprise | Enterprise Plus | Self Managed |
| --- | --- | --- | --- | --- |
| What's included? | Basic service levels | Advanced service levels, enterprise production ready | Dedicated compute for performance and isolation | Software stack to install on your own infrastructure and connect to a network hosted on this cloud service |
| Billing policy | Hourly charge | Monthly subscription | Monthly subscription | Monthly subscription |
| Availability | Coming soon | Available now | Coming soon | Coming soon |
Attention blockchain ISVs
Build more value into your business and solutions by embedding the IBM Blockchain Platform.