Business transforming with blockchain
IBM Global Financing
IBM Global Financing (IGF) is the world's largest technology financier. With more than 125,000 clients in over 60 countries, IGF was able to reduce time spent resolving financial disputes by 75% using blockchain technology.
Blockchain technology helps IBM Global Financing to quickly resolve financial disputes, providing comprehensive visibility across the entire transaction lifecycle and saving time and administrative costs.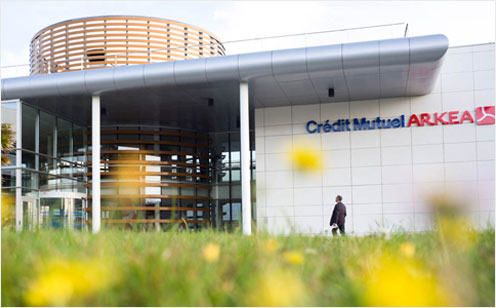 Business transforming with blockchain
Crédit Mutuel Arkéa
Crédit Mutuel Arkéa is improving the bank's ability to verify customer identity in their first blockchain project. They are creating an operational, permissioned blockchain network that complies with Know Your Customer (KYC) requirements.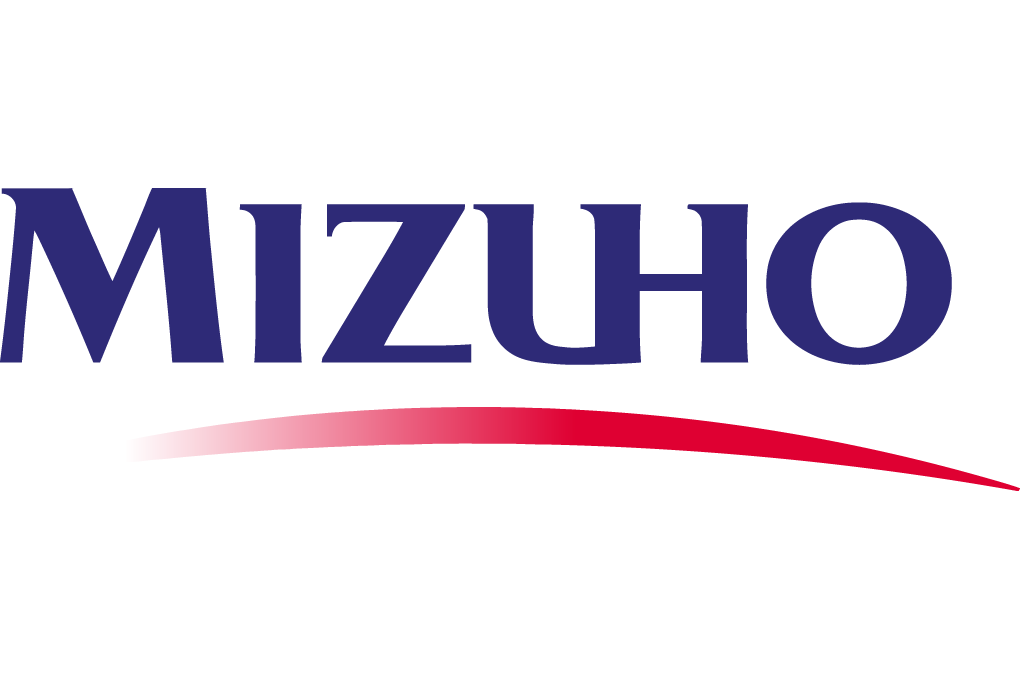 Business transforming with blockchain
Mizuho Financial Group
By incorporating blockchain technology into virtual trade settlements, Mizuho is exploring how payments can be instantaneously swapped, potentially leading to new financial services based on this rapidly evolving technology
Key business benefits of IBM Blockchain

Save time
Drastically reduces the time spent resolving disputes, finding information, and verifying a transaction, leading to quicker settlement and deliveries.
Remove costs
Decreases overhead and costly intermediaries while automating inefficient processes.

Reduce risks
Minimizes the risk of collusion, tampering and unintentional exposure of information.
Enable new business models
Builds new revenue streams to interact with clients.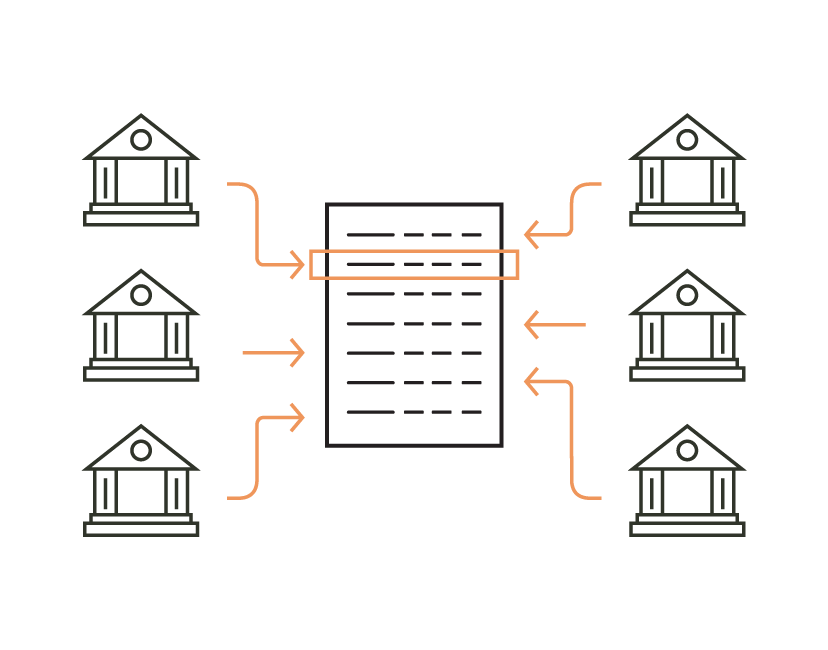 Consensus: shared routing codes
Problem
Competitors and collaborators in a business network need to share reference data (for example, bank routing codes). However, each member maintains their own ledger and must forward to a central authority for collection and reconciliation.
Solution
Blockchain provides a secure, shared record of the contract status which is automatically updated as the purchase and delivery progresses. It is available to all parties in the agreement, including their banks and partners. The distributed ledger creates a common view of the entire data set.
Benefits
Consolidated, consistent data set reduces errors
Adds transparency amongst participants in the network
Provenance: vehicle maintenance
Problem
Tracing the origin and movement of parts through a complex supply chain (for example - manufacturer, components and original sources of the parts that make up a vehicle) is challenging and prone to error.
Solution
Blockchain allows all members of the supply chain to track movement in a common, transparent and accessible record, enabling much quicker forensics in case of a recall.
Benefits
Increased trust through tamper-proof records
Isolated recalls instead of cross-fleet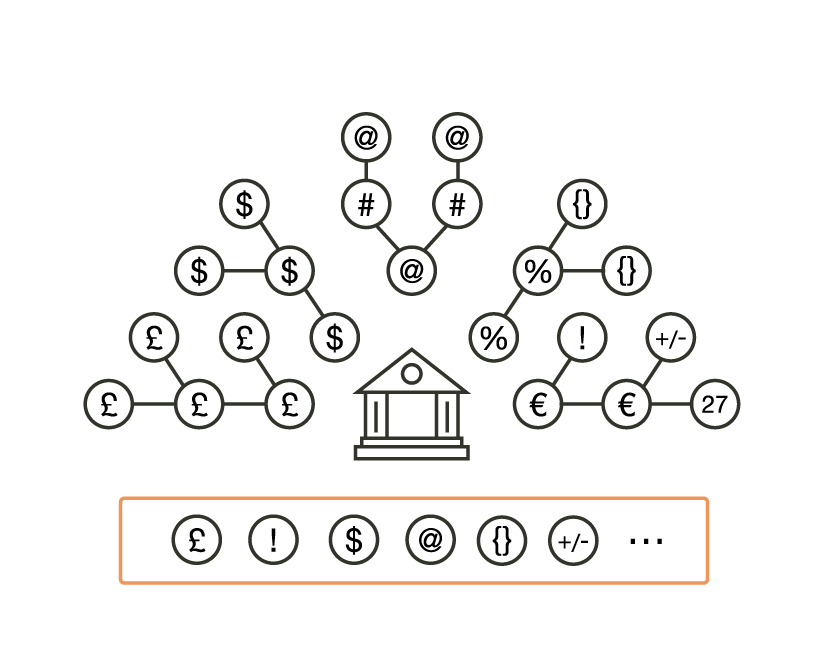 Immutability: financial ledger
Problem
Audit and compliance requires a record of all transactions over a reporting period, even though financial data in a large organization is dispersed throughout many divisions and countries.
Solution
Blockchain records transactions from a diverse set of financial systems and sources with tamper-proof qualities that create a common, trusted financial audit trail that becomes the single source of truth. Privacy features ensure authorized user access.
Benefits
Lowers cost of audit and regulatory compliance
Simplifies process shortens timeline for auditors and/or regulators
Business process transformation with blockchain
Blockchain technology can radically reinvent the processes through which enterprises interact, as well as the way institutions process transactions in finance processes.
Build with open source Fabric Composer powered by the Linux Foundation's Hyperledger Project
Blockchain technology for finance helps reduce operational costs and provides business opportunities that leverage the "network effect" of bringing multiple participants into the originations. Blockchain offers significant opportunities to reduce operating costs, provide end-to-end transparency, improve working capital, mitigage systemic risk, increase business insights and reward participating enterprises. The new performance levels achieved with blockchain-enabled process will help establish new world class metrics.
Use case: accounts payable
Blockchain for invoice processing could enable clients to reduce cost per invoice by up to 60%.1 Companies can realize reduced operational costs due to straight-through processing and achieve cost per invoice from $1 - $2.2 Read the white paper "Blockchain, the next disruptor of finance" to learn more.
Use case: order to cash
Blockchain for order to cash—especially for the trade promotions process—provides a common platform that reduces communication lags and the number of touches to resolve disputes. By automating trade promotions transactions using blockchain, consumer and retail companies can achieve up to a 30% reduction in processing cost and up to a 50% reduction in cycle time.3
1 Based on an IBM and client engagement proof of concept. Individual client results will vary.
2 Based on IBM internal analysis of available data. Individual client results will vary.
3 Based on IBM internal analysis of available data. Individual client results will vary.
Next steps

Contact an expert
Talk about the possibilities of what IBM Blockchain can do for your business.

Get started with development
Start an IBM Blockchain network and build applications that can take advantage of its capabilities.