What it can do for your business
Cisco Catalyst 3850 Series switches integrate a variety of access, management, and connection media types into a compact footprint. You get many switching functions in a single form factor, allowing you to conserve real estate, power, and capital expenses. Get an access switch that gets you ready for 802.11ac Wave 2 and other new technologies that are here today, or tomorrow. Stackable Catalyst 3850 Series multigigabit and 10-Gbps network switches give you wired and wireless together so you can scale up and protect your investments.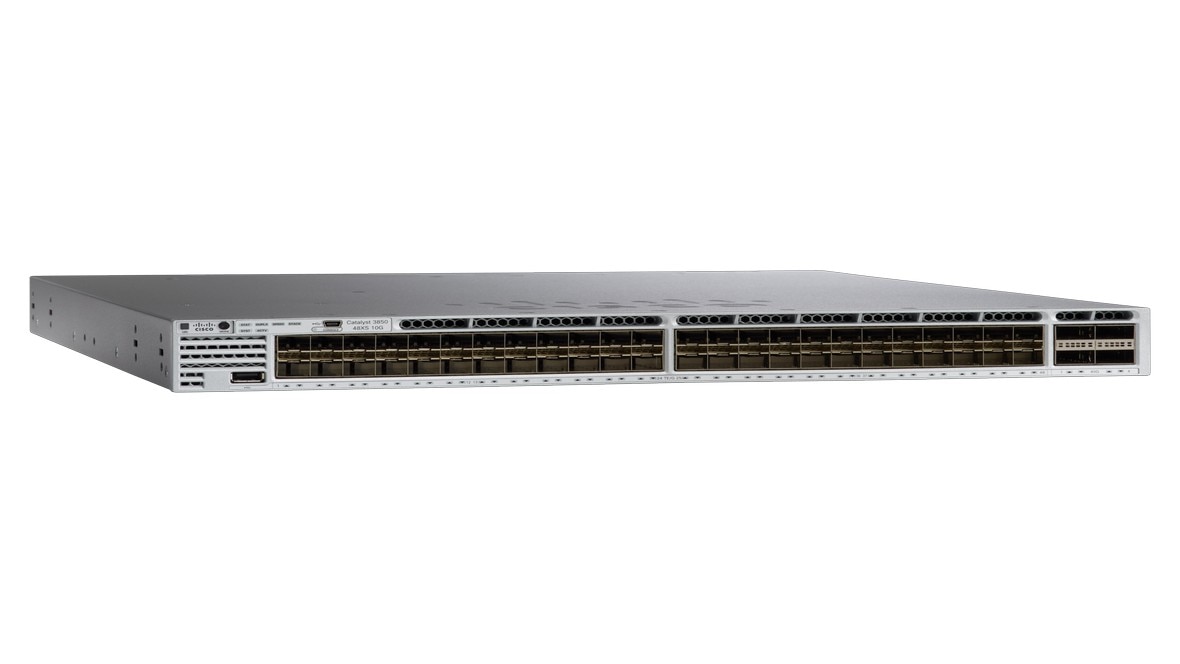 Flexible Network designs
Stack fiber and copper Cisco® Catalyst® 3850 switches together for more flexible network designs.
Built-in stack and power resiliency
Get built-in stack and power resiliency. Gain extensive application visibility on all switch ports using Cisco IOS® Flexible NetFlow.
Better network security
Apply Cisco TrustSec® technology for network and user segmentation and security.
Key features
Cisco Digital Network Architecture
Converged wired and wireless
Cisco Catalyst Multigigabit Technology
PoE, PoE+, and UPOE