Cisco Catalyst 3560 Series Switches
The Catalyst 3560 Series are next-generation, energy-efficient, Layer 3 Fast Ethernet switches. They support Cisco EnergyWise technology, which helps companies manage power consumption of the network infrastructure and network-attached devices. The result is you can reduce your energy costs and your carbon footprint.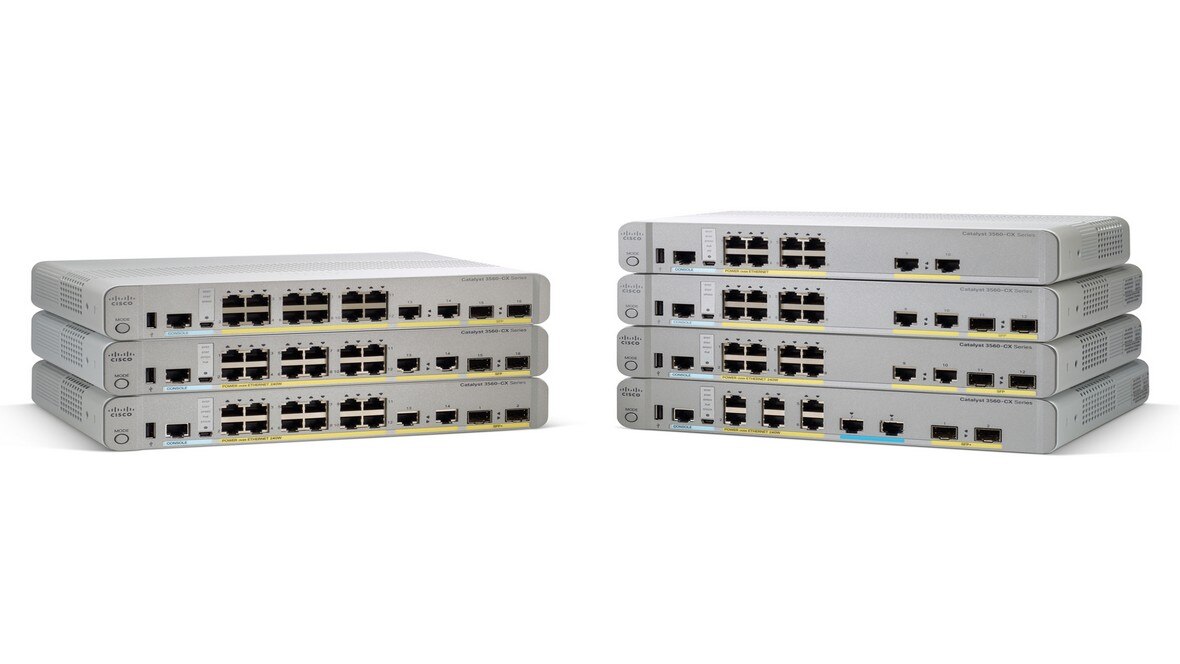 Ease of Use and Deployment
Cisco Express Setup simplifies initial configuration with a Web browser, eliminating the need for more complex terminal emulation programs and CLI knowledge.
High-Performance IP Routing
Cisco Express Forwarding hardware routing architecture delivers extremely high-performance IP routing. Basic IP unicast routing protocols are supported for small-network routing applications.
Better networkwide security features
Cisco security VLAN ACLs prevent unauthorized data flows from being bridged within VLANs. Cisco standard and extended IP security router defines security policies on routed interfaces.
Key features
Energy efficiency
Choice of software images
Simple network management
Network support services