Cisco Catalyst 3560 Series Switches
The Catalyst 3560 Series are next-generation, energy-efficient, Layer 3 Fast Ethernet switches. They support Cisco EnergyWise technology, which helps companies manage power consumption of the network infrastructure and network-attached devices.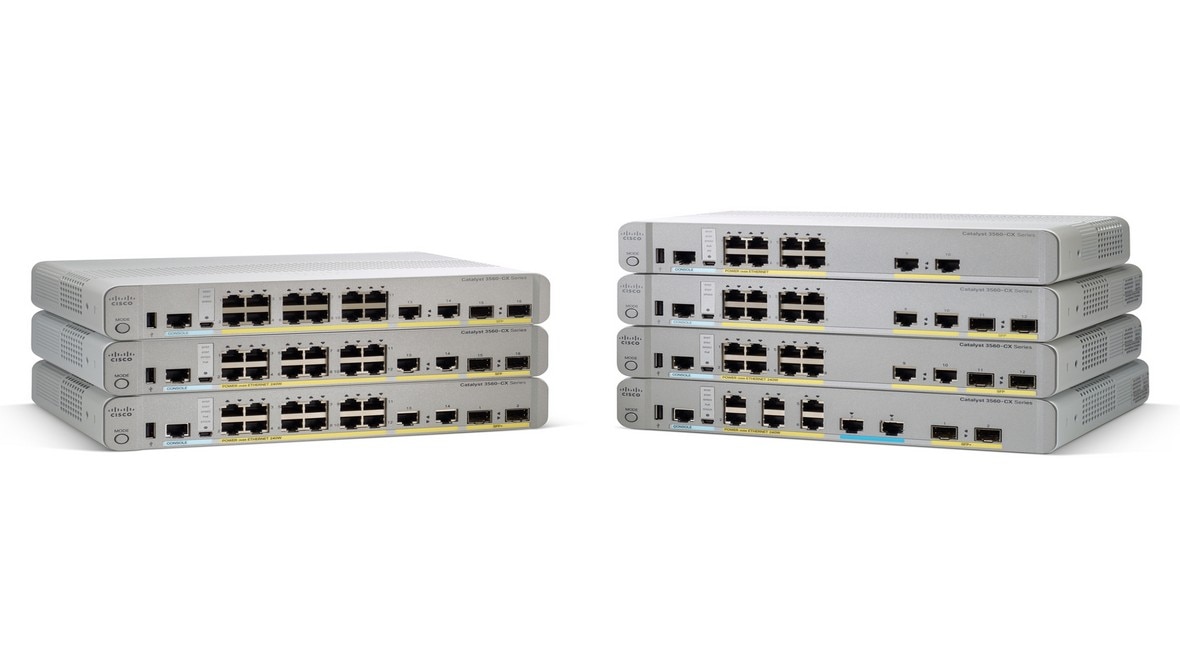 Save energy
3560 Series Switches consume less power than their predecessors. They are ideal access layer switches for enterprise, retail, and branch-office environments.
Choice of software images
IP Base software includes advanced QoS, rate limiting, ACLs, Open Shortest Path First for routed access, and IPv6 functionality.
Simple network management
Cisco Network Assistant is a free, centralized management application for switches, routers, and wireless access points.
Key features
Cisco Energywise technology
Intelligence in the network
Gigabit ethernet
Enhanced network security