Responsible stewardship and trust have been hallmarks of IBM's culture—from our labs to the boardroom—for more than a century. These are our 2018 highlights in Data Responsibility, Jobs and Skills, and Diversity and Inclusion.
IBM is recognized as one of the World's Most Ethical Companies by the Ethisphere Institute.
At IBM, we've always followed straightforward principles to act responsibly and earn trust. Today, our principles include:
The purpose of new technologies is to augment—not replace—human intelligence.
Data and insights belong to their owner.
New technology, including AI, must be transparent and explainable.
Recent actions demonstrate our principles at work, including:

Advocating for public policies to protect the privacy and security of data and working with governments worldwide on strategies that will ensure privacy and responsible handling of data, without undermining innovation.

Partnering with STOP THE TRAFFIK, law enforcement and financial services institutions to stop human trafficking by using IBM software analytics to identify suspicious trends, hotspots and financial transactions.
Modern slavery, a $150 billion business, has a new foe: an AI data hub on the IBM Cloud.
Launching AI Fairness 360, an open source software toolkit to help developers actively detect and reduce bias in datasets and AI.
Releasing Diversity in Faces, a first-of-its-kind dataset, to help reduce bias in facial recognition systems, making them fairer and more accurate.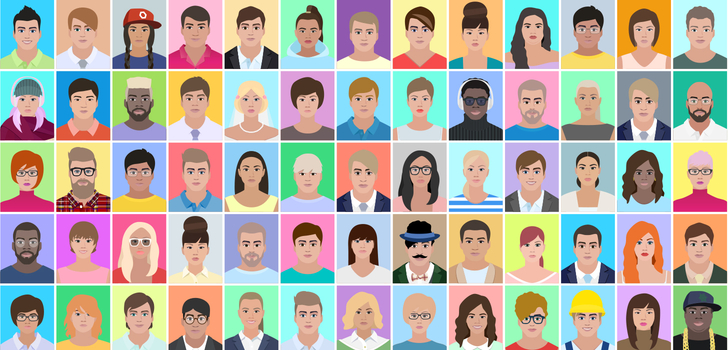 1 million
annotated human facial images
In the 1940s, IBM partnered with Columbia University to create a new discipline: computer science. In 2018, we continued this tradition by expanding training and education for the growing number of "new collar" jobs for today's era of data and AI. Recent examples include:

Developing new talent with our 12-month IBM Apprenticeship Program in areas including cybersecurity, digital design, mainframe administration and software development. Hundreds of apprentices—ranging in age from 18 to 59—have joined the program, which includes training and on-the-job experience guided by an IBM mentor.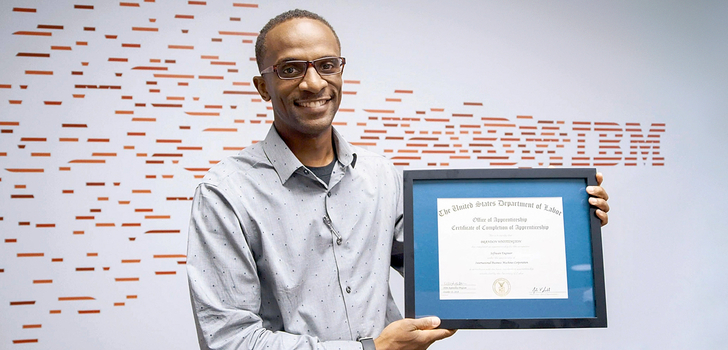 Brandon Whittington, IBM Blockchain Solutions support engineer and graduate of the IBM Apprenticeship Program
Launching Skills Build, a volunteer initiative that helps more than three million primary and secondary school students learn about new technologies.
Continuing to transform education via P-TECH—Pathways to Technology Early College High School.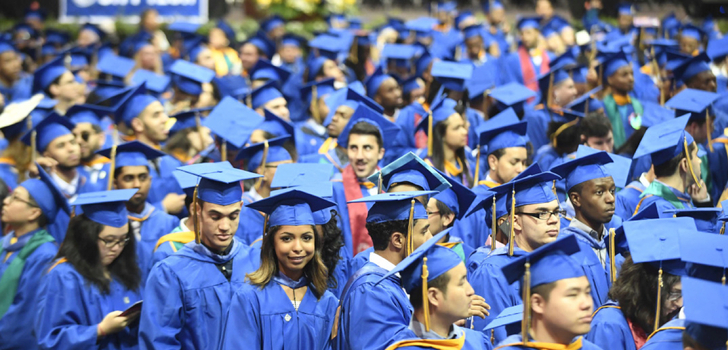 P-TECH students at a graduation ceremony
In the 2019 school year, there will be:
200 P-TECH schools serving a pipeline of
13 countries and 11 U.S. states
In 2018, fueled by record diverse hiring, promotion and retention, IBM achieved our greatest progress in a decade on diversity representation among global executive women and underrepresented minorities. We also continued advocating with governments around the world for policies that help ensure workplaces are as inclusive and diverse as the world we live in. We received widespread recognition in 2018 for this leadership, including:
Being honored with a 2018 Catalyst Award for leadership in advancing women in business, becoming the first company to win the award four times and the only tech company so honored in the last 20 years.

Being named a 2018 Diversity Best Practices Leading Inclusion Index Company by Working Mother.
Scoring a perfect 100 percent for the 15th consecutive year in the Human Rights Campaign Corporate Equality Index.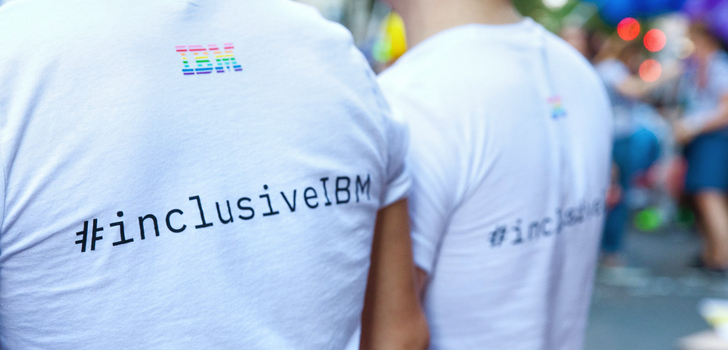 IBMers at the Pride March in New York
SEC Edgar version that includes the following exhibits: financial section of the IBM Annual Report 2018; Powers of Attorney; Resolution of the IBM Board of Directors authorizing execution of this report by Powers of Attorney; Amendment No. 1 to the Amended and Restated Deferred Compensation and Equity Award Plan; Amendment No. 8 to the IBM Excess 401(k) Plus Plan; and Form of Noncompetition Agreement.